Kansas might hold the smallest section of Route 66, but it packs in the sites. Be sure to pull over and visit the Greetings from Galena mural in Galena, Kansas and also check out some of the popular sites depicted within.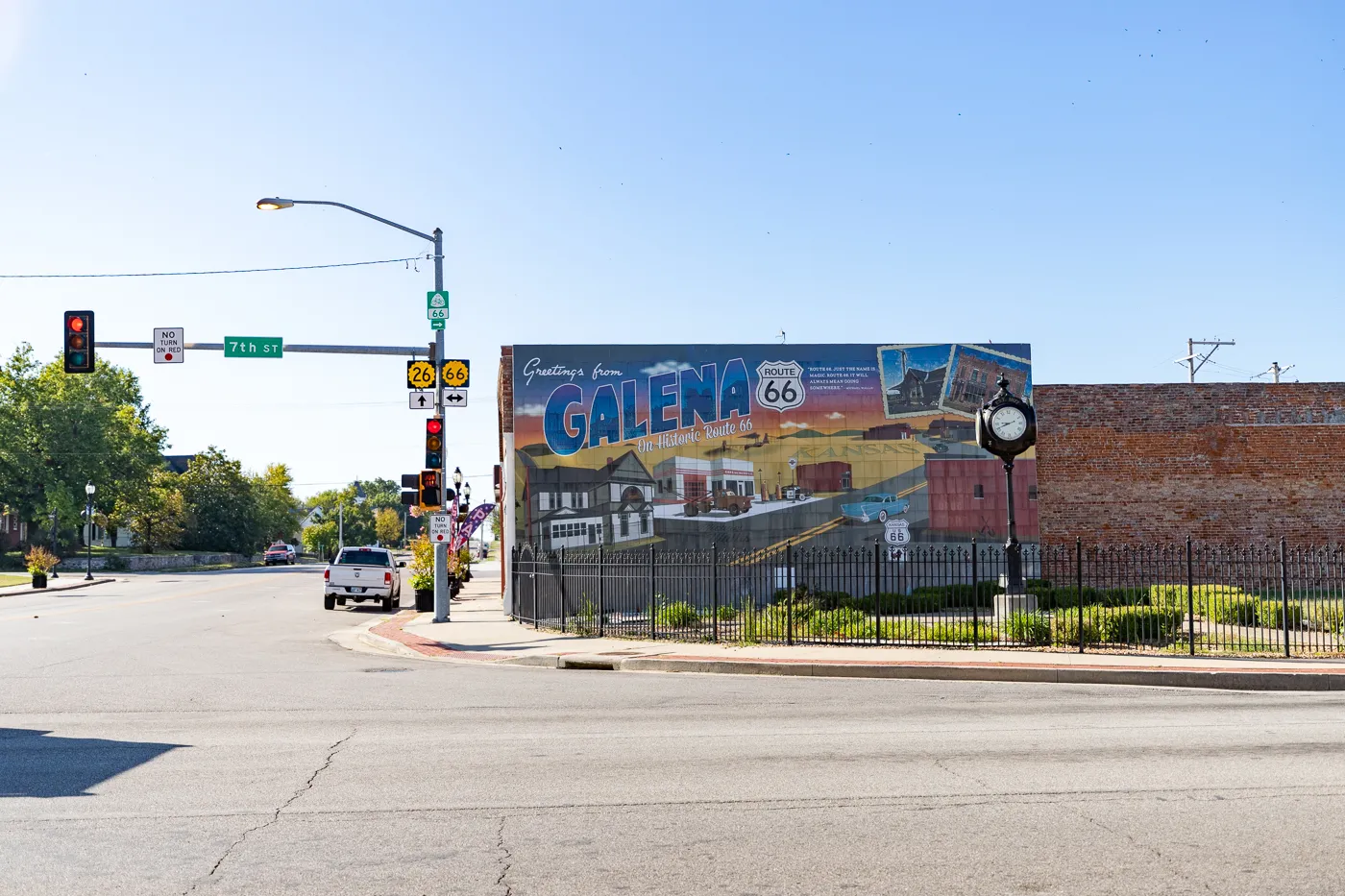 The mural was designed by Chris Auckerman and Jon White of Images in Tile in 2013. Find it surrounded by a small mural park on the southwest corner of Seventh and Main streets in the southwest Kansas town.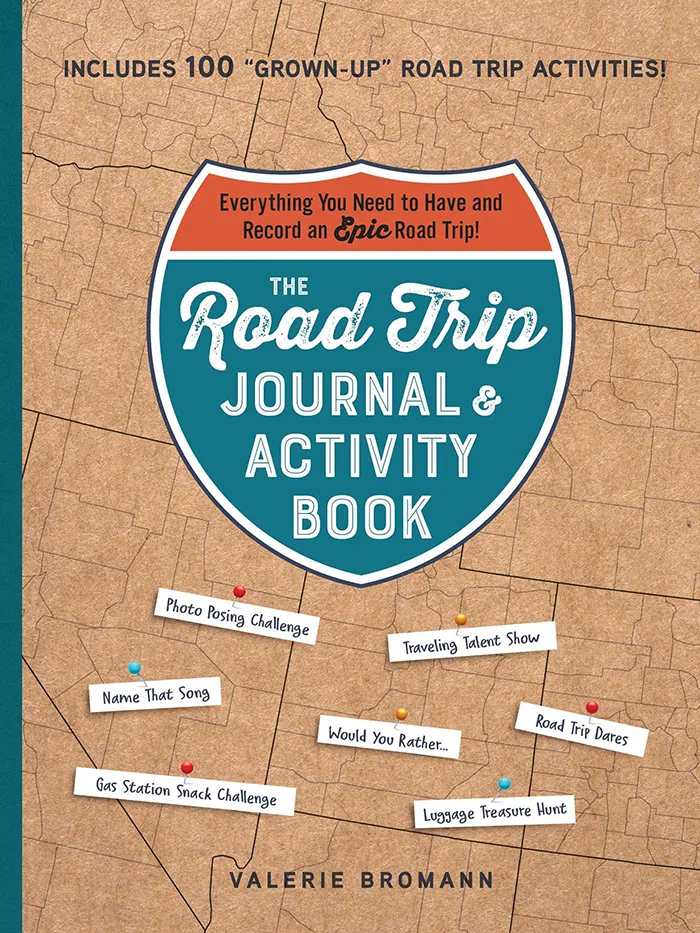 The Road Trip Journal & Activity Book
Everything You Need to Have and Record an Epic Road Trip!
Enjoy fun games and challenges to pass the time on your next road trip and have a keepsake to look back on for years to come with this entertaining must-have for your next vacation.
Made from over 400 15-inch ceramic tiles, the mural depicts a powder blue 1957 Chevrolet pulling onto Main Street alongside some of the famous Kansas Route 66 stops in town. Look close to find the old jail, the haunted bordello mansion, and Cars on the Route, complete with the old car that inspired Tow Mater, the popular character from Disney's Cars.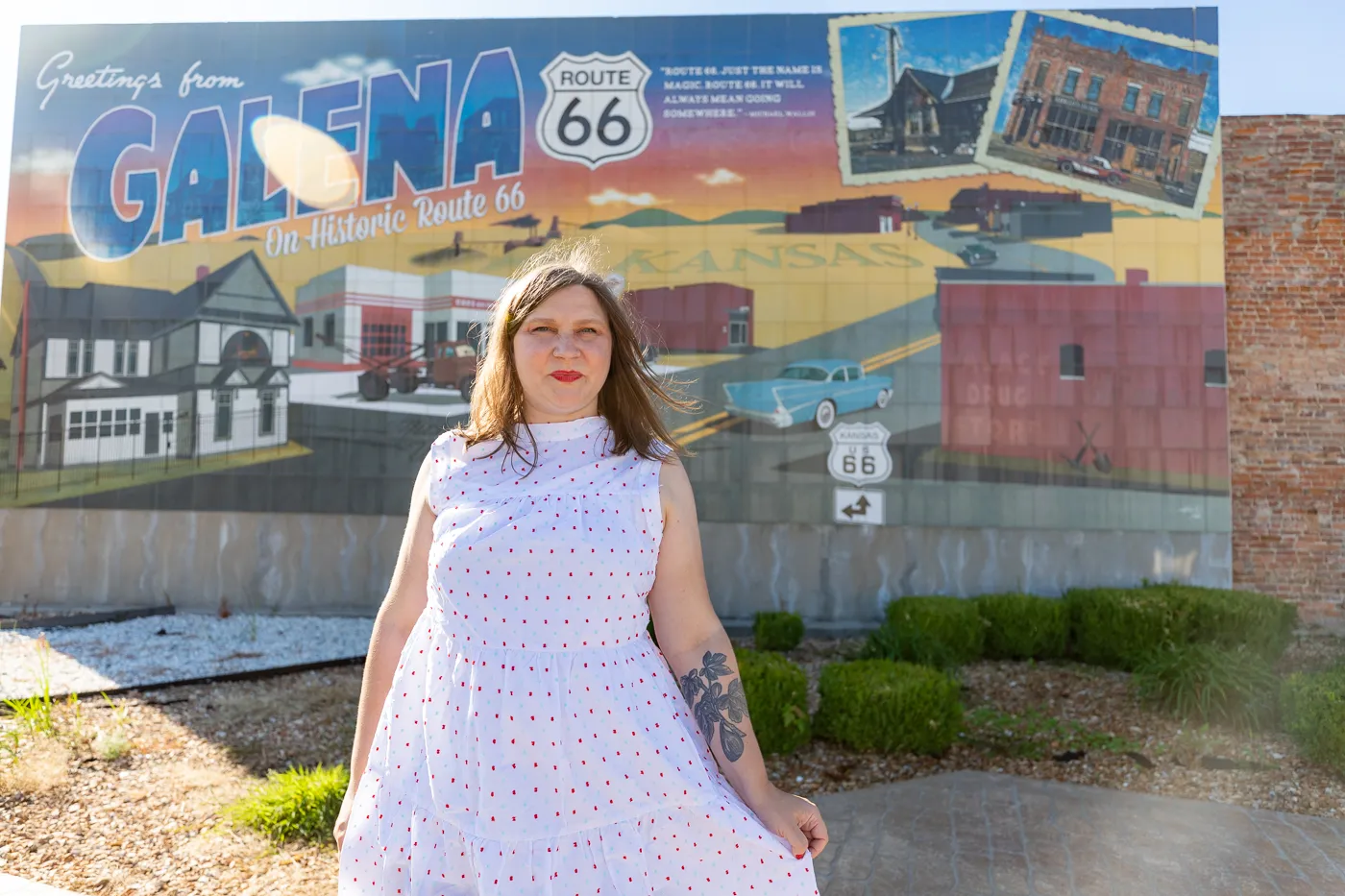 Across the top is printed, "Greetings from Galena on Historic Route 66" and it includes the quote:
"Route 66. Just the name is magic. It will always mean going somewhere."

Michael Wallis
Michael Wallis's name is also spelled out in the skid marks left from the car. He was the author of Route 66: The Mother Road and the voice of the sheriff in Cars.
While in Galena be sure to also visit these other Route 66 roadside attractions:Cars on the Route, Frecs the Miner, and the old Texaco station. Also turn around and look across the street to see another pair of murals: the dueling Pepsi and Coca-Cola Murals.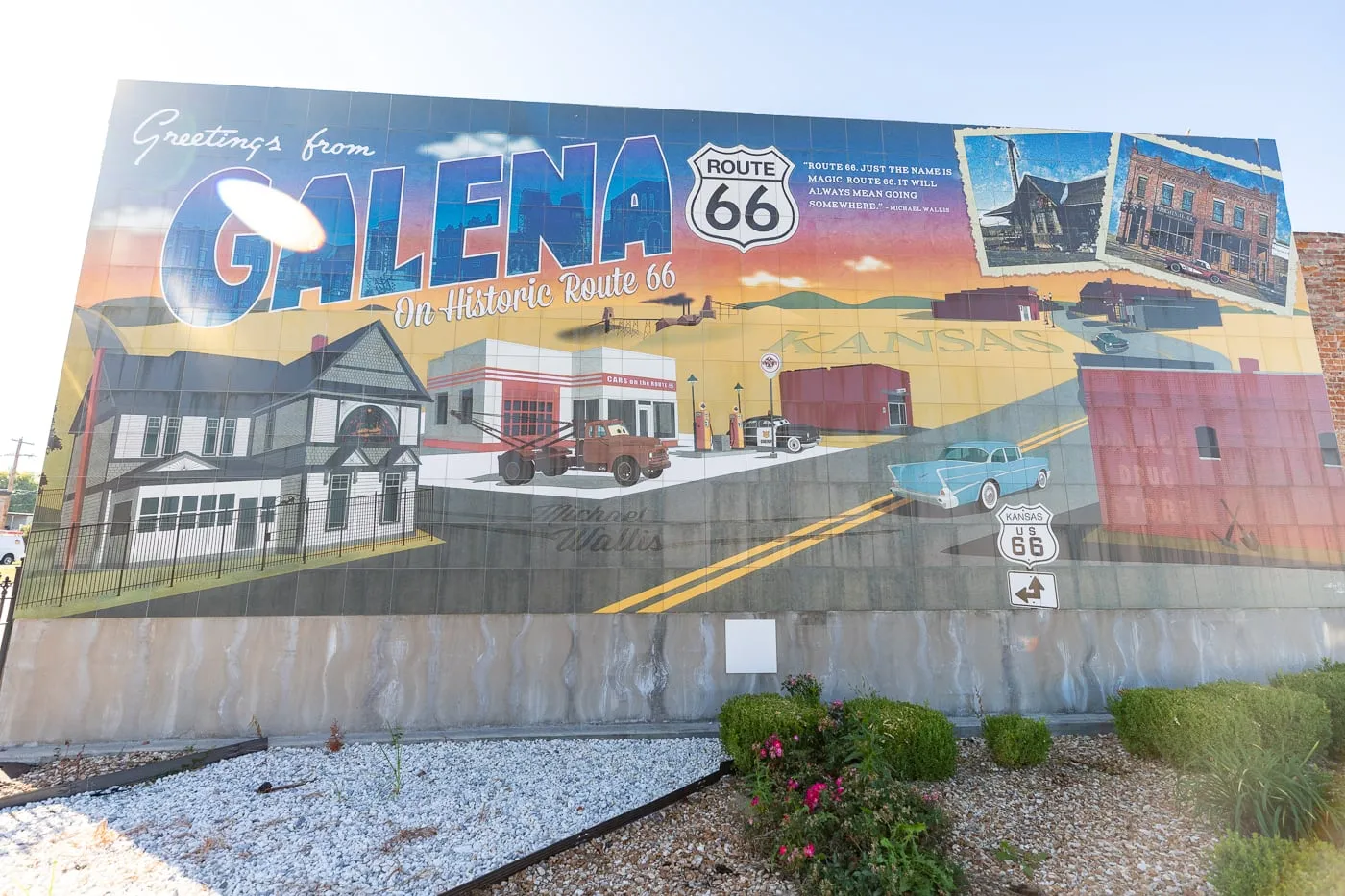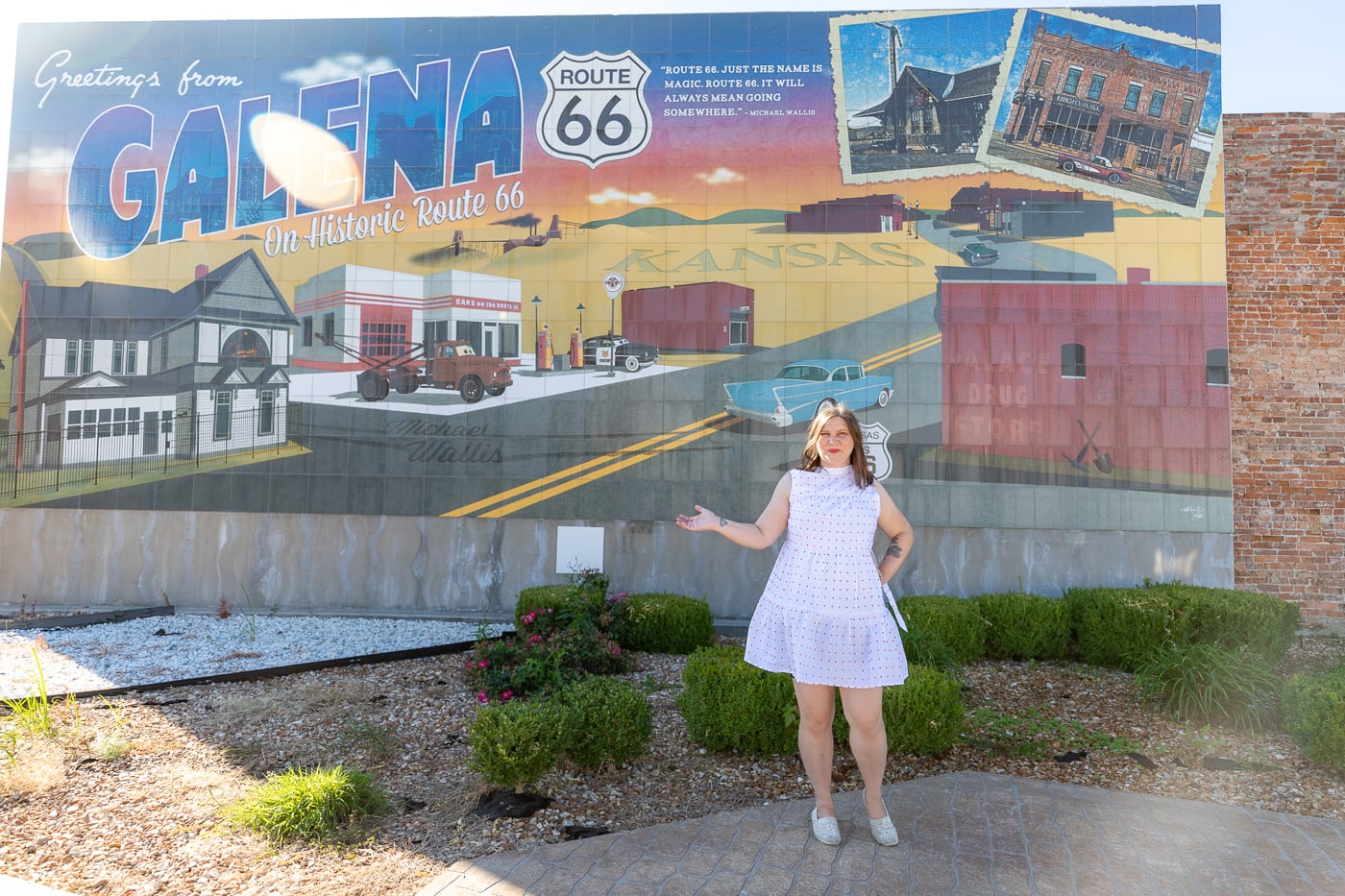 Greetings from Galena mural
Address: Route 66, Galena, KS 66739
Cost: Free to See
Hours: Always Visible
Pin this Kansas Route 66 attraction: