Call it "The Spirit of Communication." Call it "Genius of Telegraphy." Call it "Golden Boy." Whatever you call this big golden statue in Dallas, Texas, you'll definitely want to check it out while you're in town.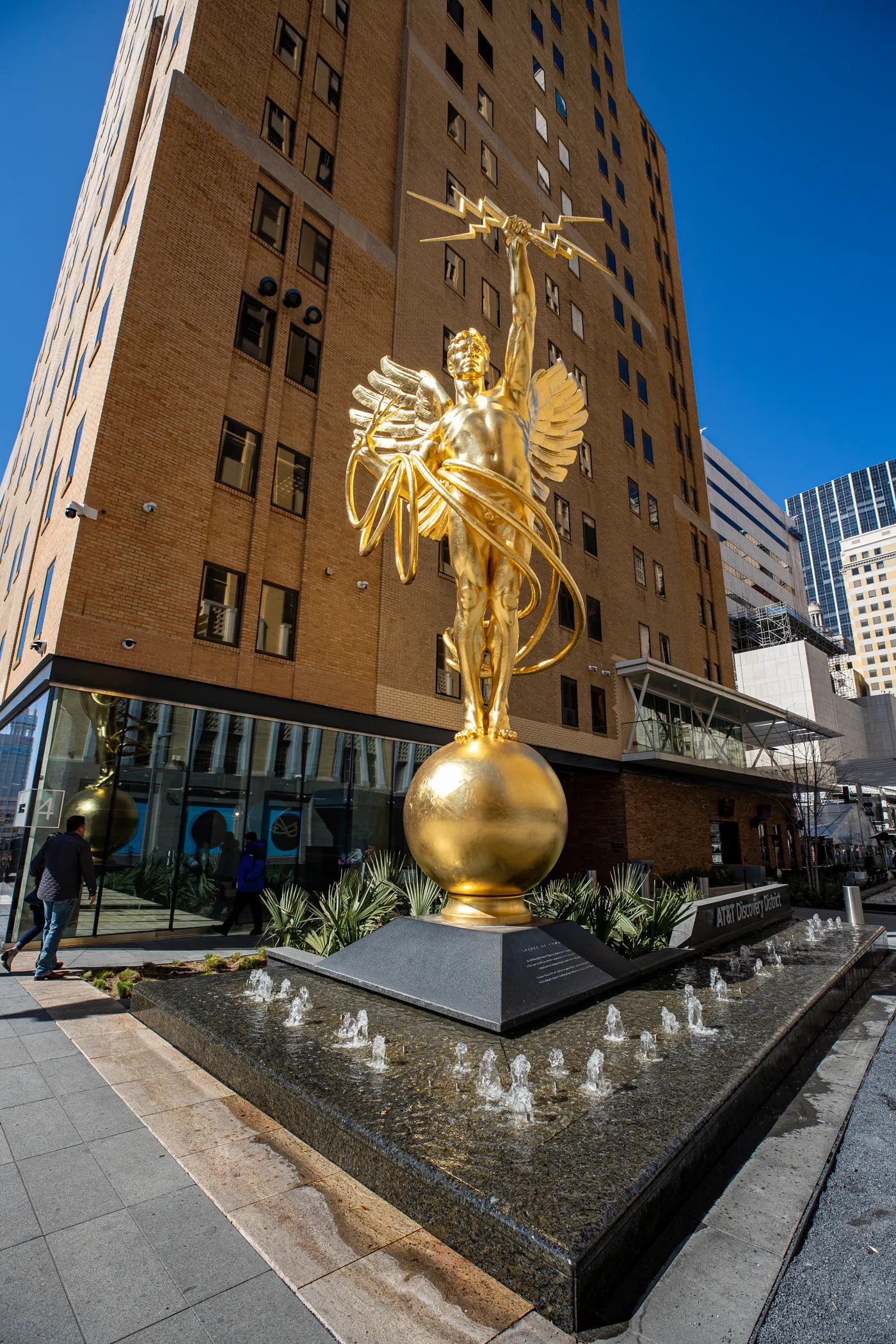 "The Spirit of Communication" features a massive, gold, Greek god-like man entwined in cables and holding out a fist full of lightening bolts. This 16-ton, 24-foot tall statue has served as the symbol of AT&T (and the former Western Electric) since 1916. It has been proudly displayed at the AT&T headquarters wherever they moved and has even been used as an image on Bell System telephone directories.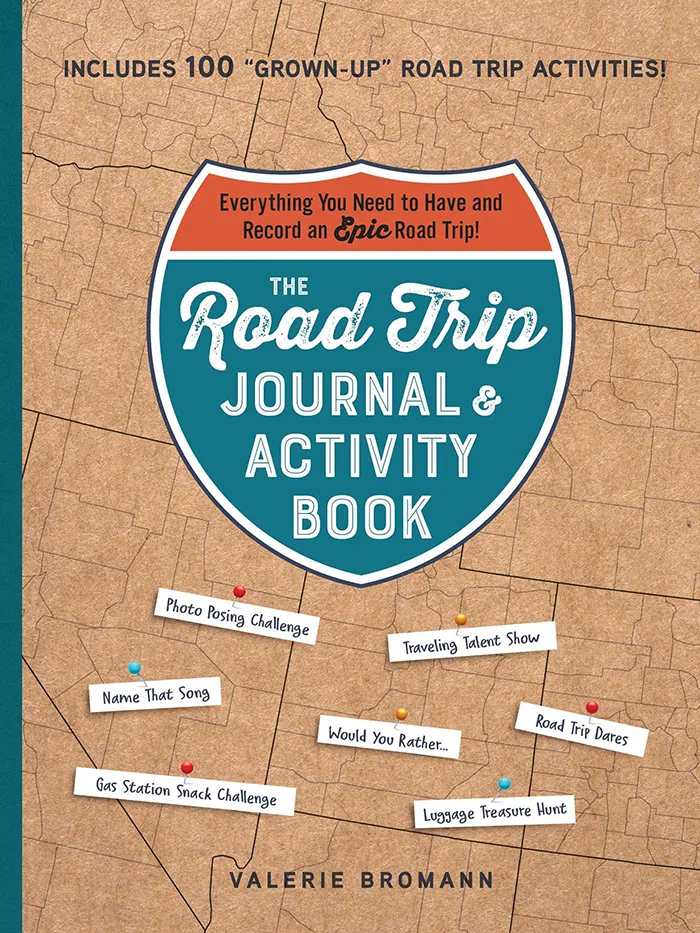 The Road Trip Journal & Activity Book
Everything You Need to Have and Record an Epic Road Trip!
Enjoy fun games and challenges to pass the time on your next road trip and have a keepsake to look back on for years to come with this entertaining must-have for your next vacation.
Though known as "Golden Boy" this golden boy isn't completely made of gold. Artist Evelyn Beatrice Longman sculpted the statue out sculpted bronze and covered it in gold leaf. Around 12,500 pieces of gold leaf.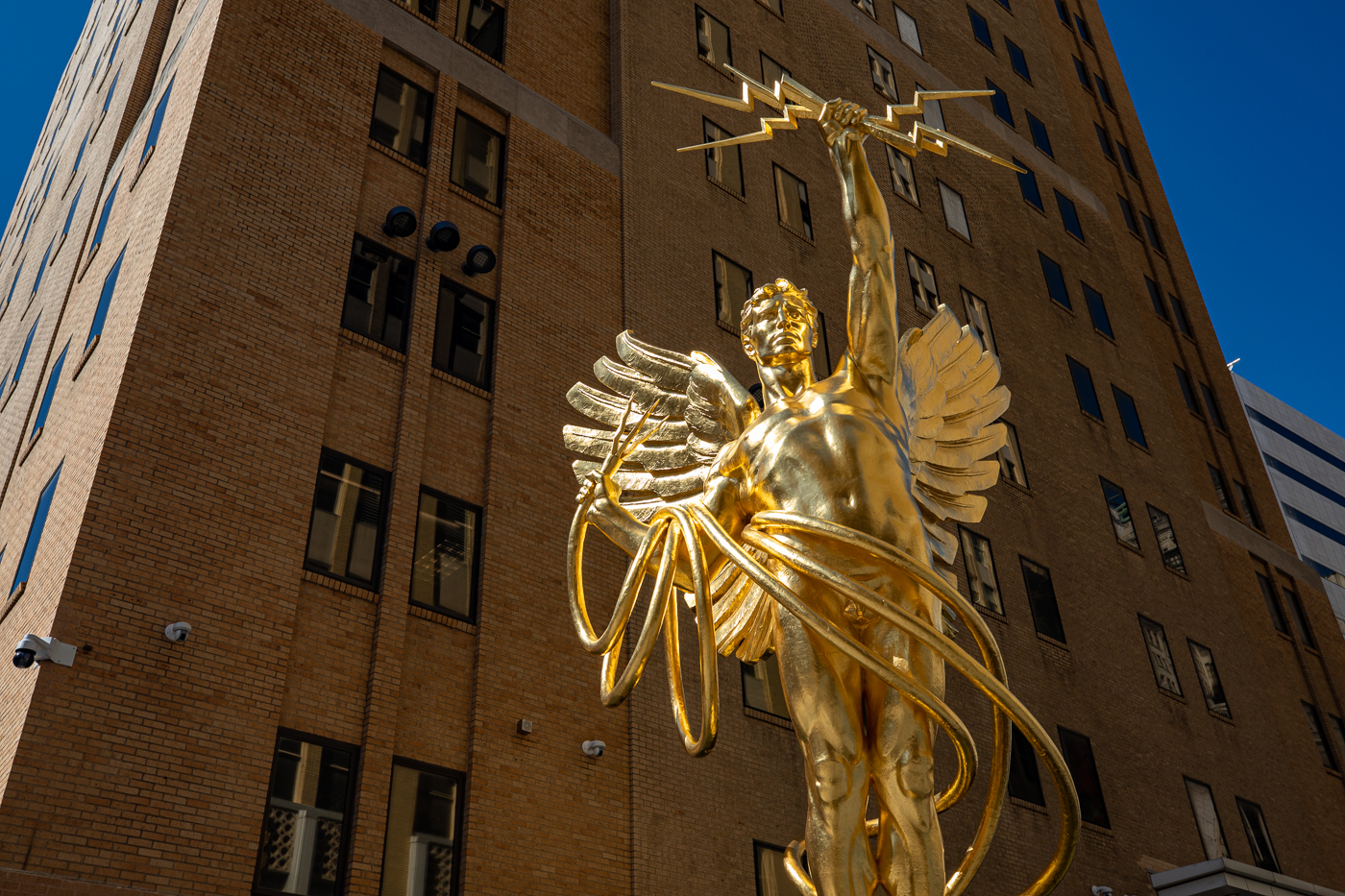 The sculpture was originally called "Genius of Telegraphy" but later the name was changed to "The Spirit of Communication." Though, most people just call it, "Golden Boy."
The golden statue was commissioned in 1914 by Theodore Vail, president of American Telephone and Telegraph. Unveiled in 1916, it originally shone bright on top of the AT&T Corporate Headquarters building at 195 Broadway in the Financial District of Lower Manhattan, New York City.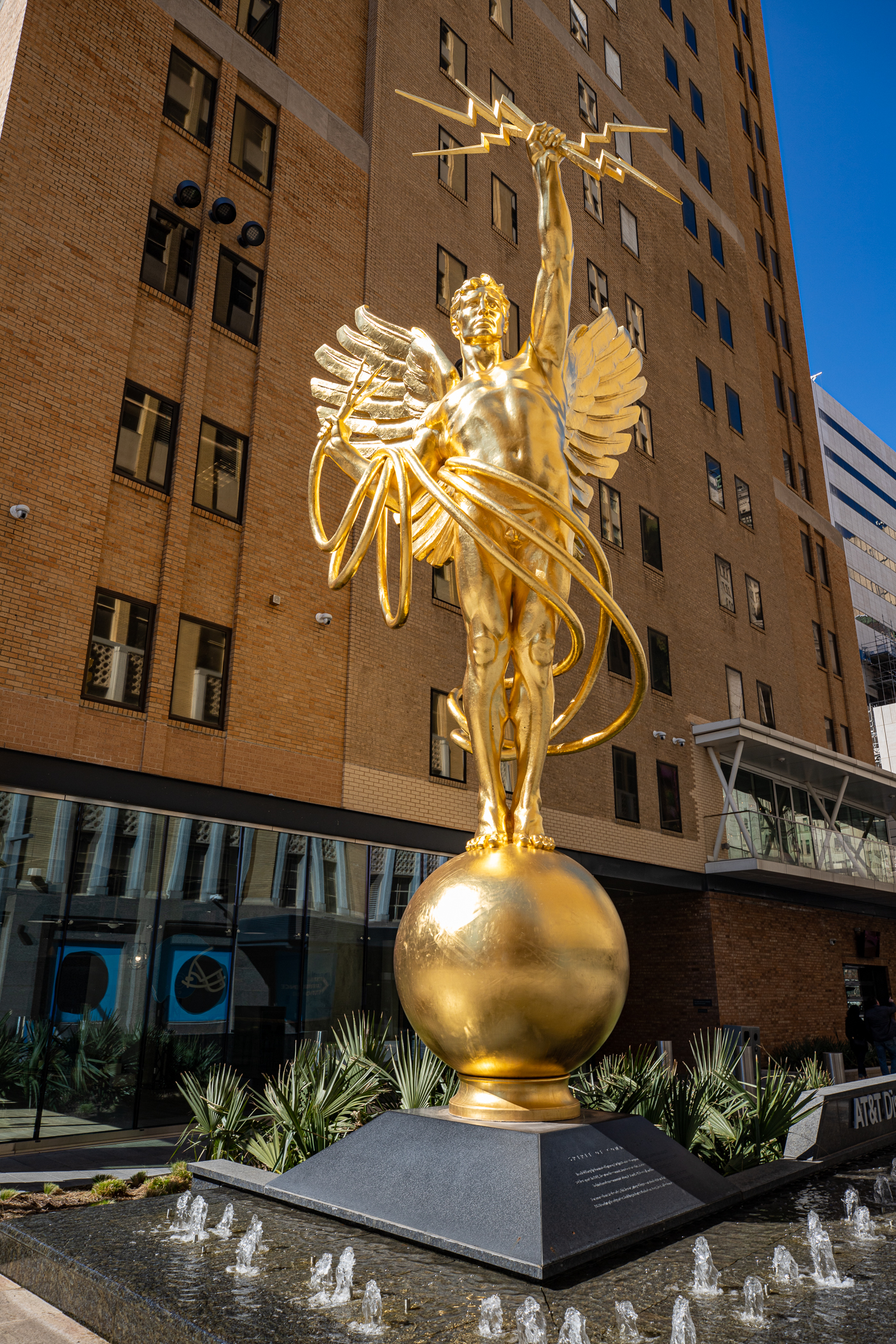 Throughout the years, as AT&T operations moved, the sculpture moved with them. In 1984 it moved to the foyer of 550 Madison Avenue in Midtown Manhattan. In 1992, it moved to New Jersey.
In 2009 the sculpture followed an AT&T acquisition again, to Whitacre Tower in Dallas, Texas. It was later moved to a prominent outside position in the AT&T Discovery District in Downtown Dallas.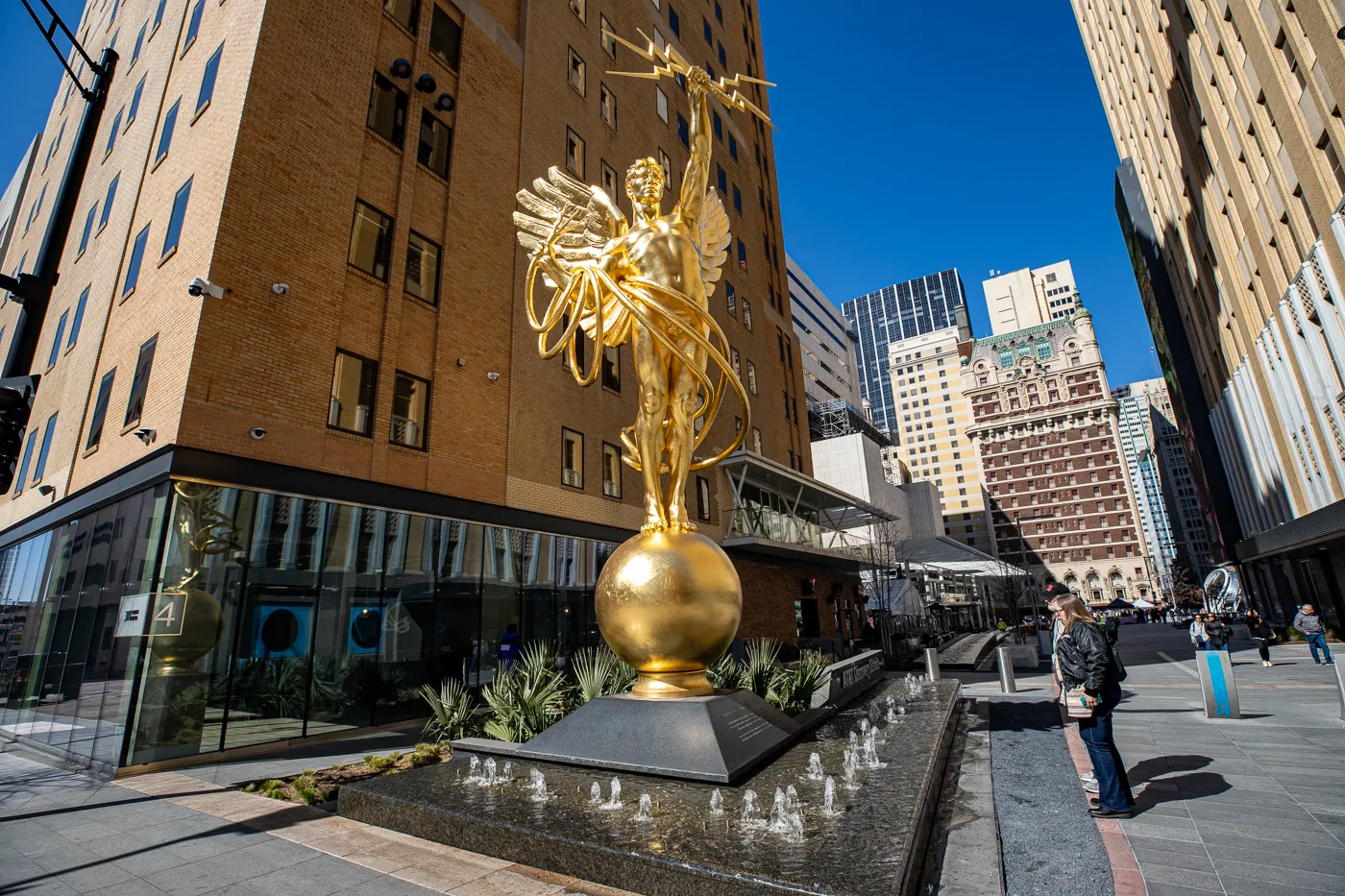 Love this Texas roadside attraction? Be sure to also look for the giant eyeball in Dallas nearby!
The Spirit of Communication (Golden Boy)
Address: 311 S Akard St, Dallas, TX 75202
Cost: Free to See
Hours: Always Visible
Pin this Texas roadside attraction to save for your road trip itinerary: