Canadians love their roadside attractions (I'd venture to guess they love them even more so than Americans). A few years back Canada even released a set of postage stamps commemorating some of their favorites. Amongst those honored was Mr. PG.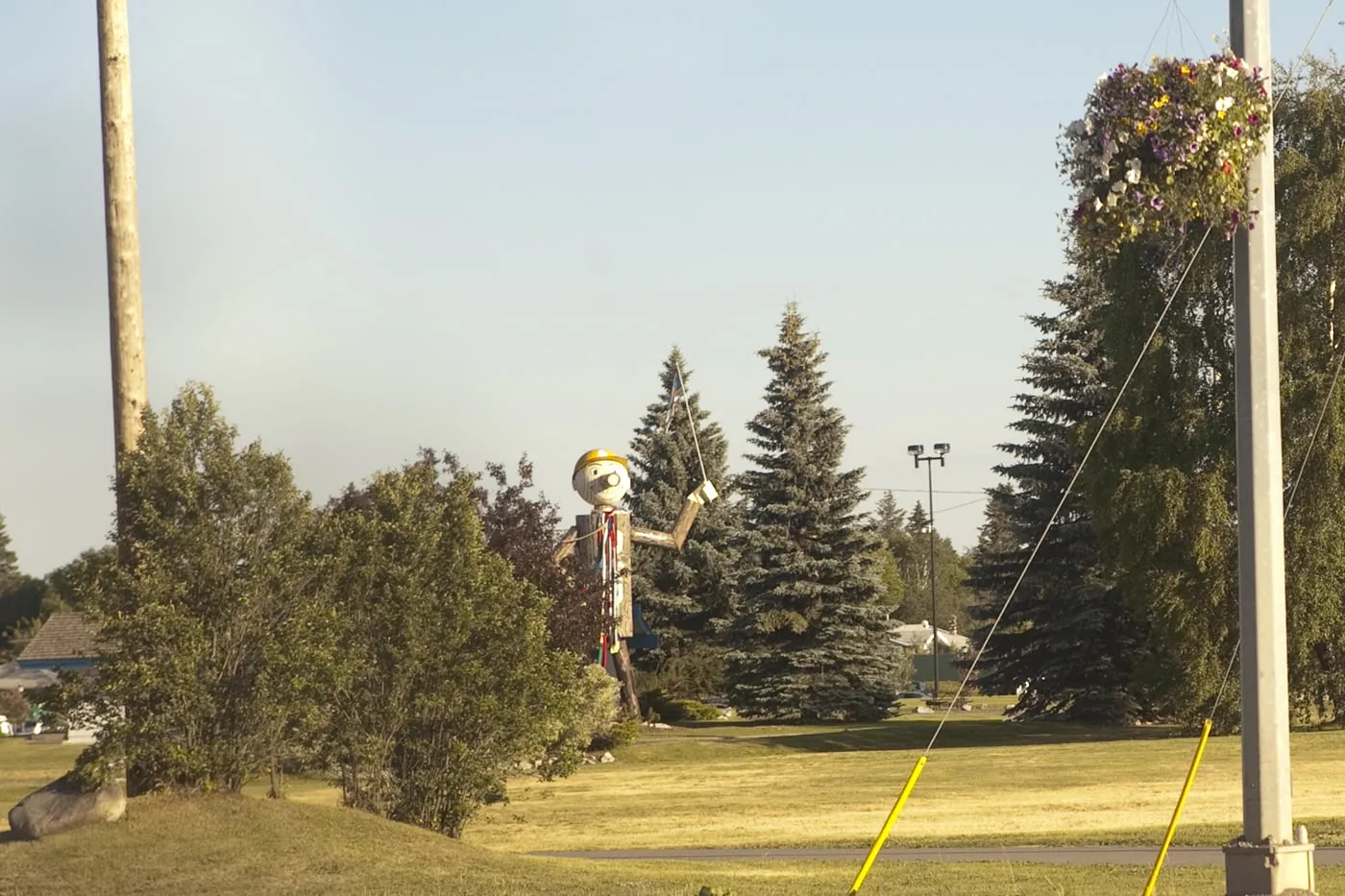 This giant wooden man with a big log for a torso and smaller logs as arms and legs wears a yellow construction hat, waves a flag, and stands at 8.138 meters high…don't even ask me how tall that is, I'm rusty on my metric system. He is a source of pride for his home town of Prince George, British Columbia. He even has almost 5,000 Facebook fans! And if that's not celebrity status, I don't know what is!
The Mr. PG roadside attraction that stands today is actually the second incarnation. The first was built in 1960 to honor the lumbar industry. When that one rotted in 1983, a new one was built in its place. The one that stands today looks identical to the original, but is 13-feet shorter.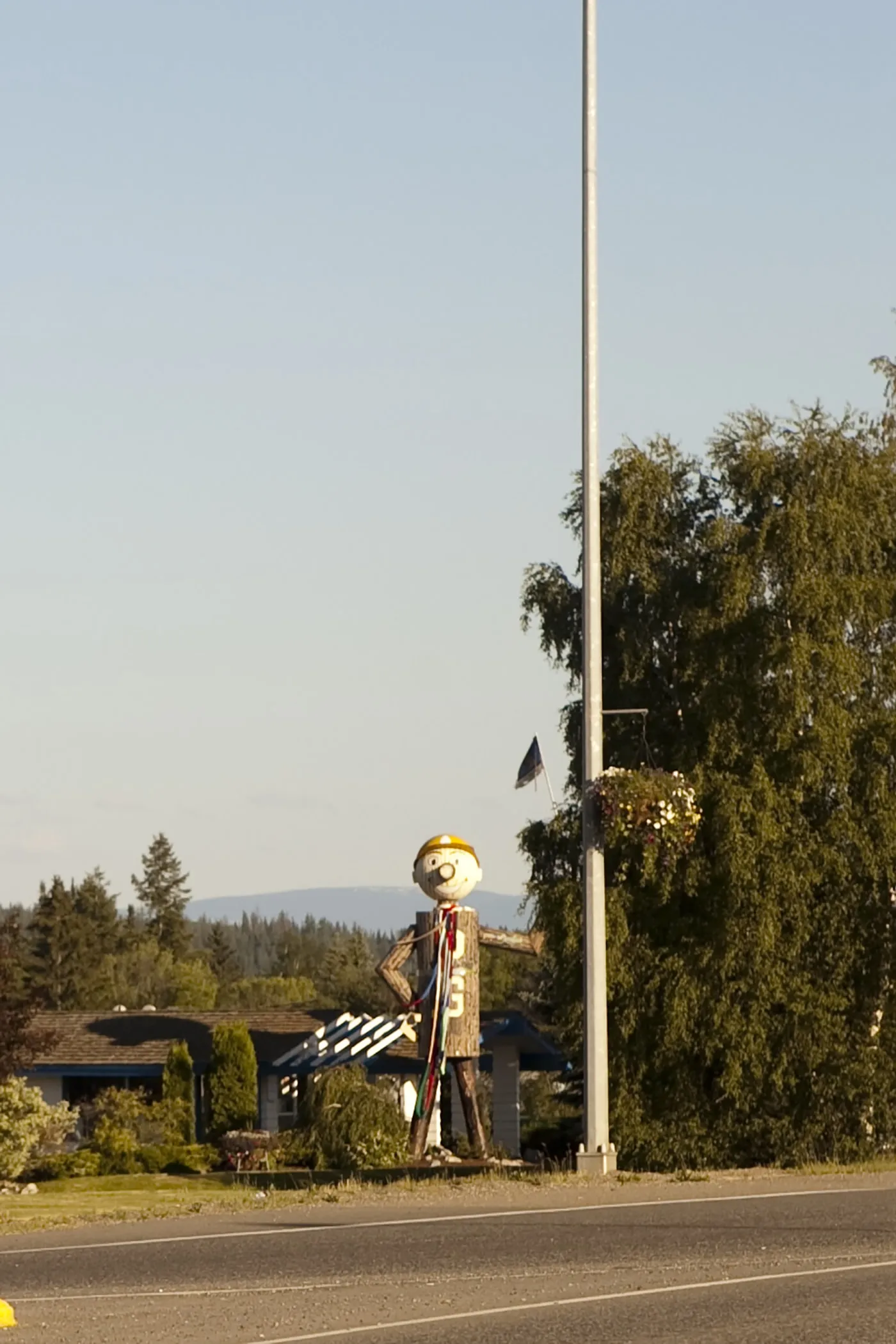 I visited this Canadian roadside attraction on a road trip to Hyder, Alaska. Taking a British Columbia road trip and looking for stops? Also look for the World's Largest Gold Pan, the Large Wheelchair, the Heart of a Champion cowboy statue, the Big Marmot Statue, and Cariboo Sam – the Gold Miner Statue.
Site: Mr. PG
Location: 2800 Upland St, Prince George, BC V2L 4Y1, Canada
Hours: Always Visible
Cost: Free to See
Pin this roadside attraction: