On I-57 when you reach Kankakee/Bourbonnais in Illinois you might see a familiar face. A giant statue of Abraham Lincoln (our 16th president) stands amongst construction lifts in the lot at Alexander Equipment Rental Inc &mndash; a local heavy equipment renter. While this roadside attraction is not the largest Lincoln in Illinois or the youngest statue Lincoln in Illinois, he very well might be the most prominent Lincoln Statue in Illinois, as thousands of drivers drive by on the highway every day and catch a glimpse.
He also doesn't hold a watermelon but does often hold a politically-fueled sign for the cause du jour.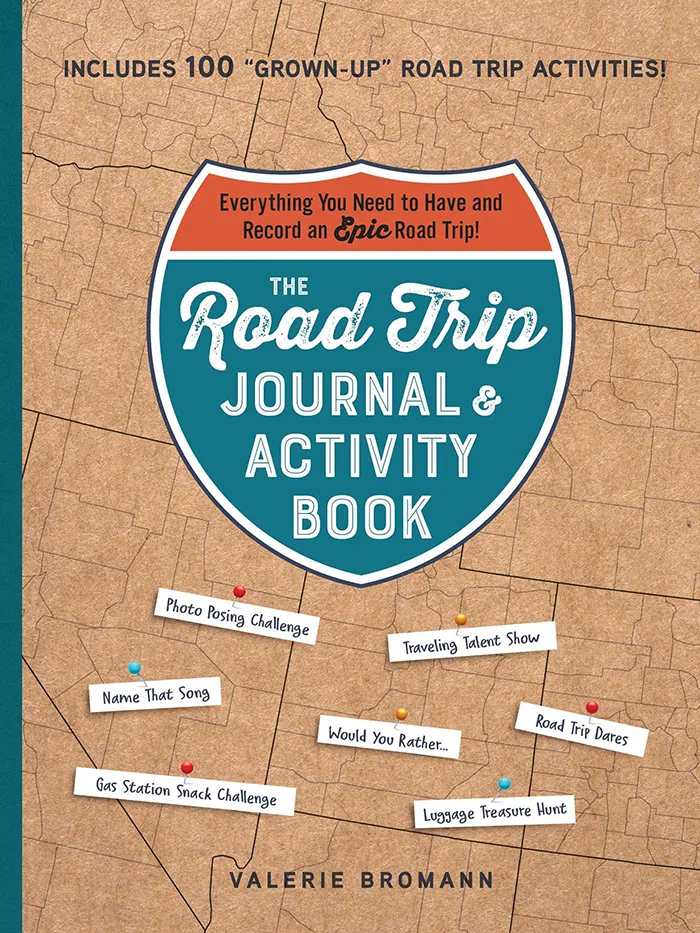 The Road Trip Journal & Activity Book
Everything You Need to Have and Record an Epic Road Trip!
Enjoy fun games and challenges to pass the time on your next road trip and have a keepsake to look back on for years to come with this entertaining must-have for your next vacation.
I've now passed by this giant I-57 Lincoln statue a dozen or so times (usually on my way and back to Champaign or Metropolis), but have yet to have the opportunity to stop, pull over and get a good photo of the Illinois roadside attraction. But oh do I try to capture him on "film" whenever I pass by. Oh do I try.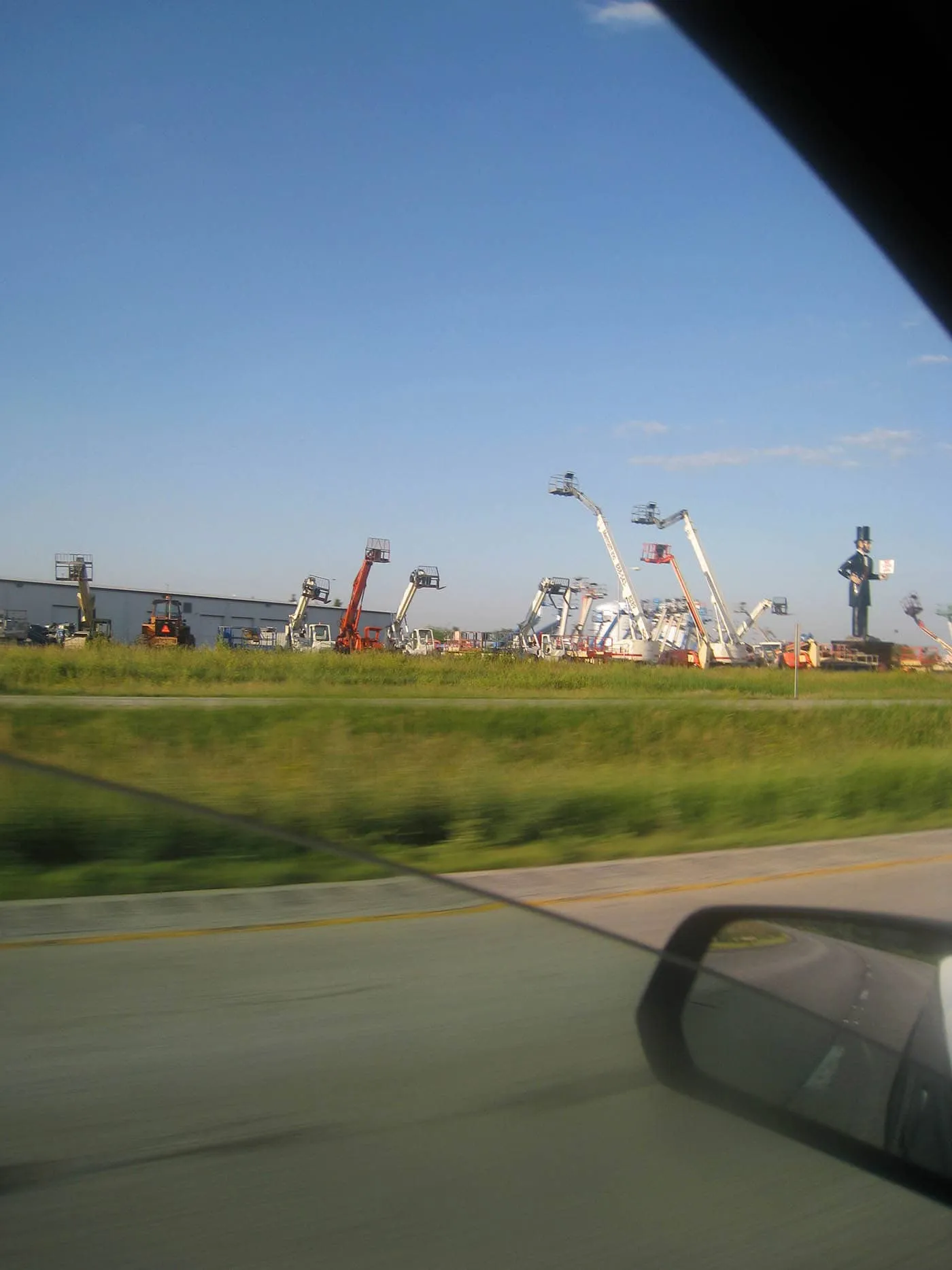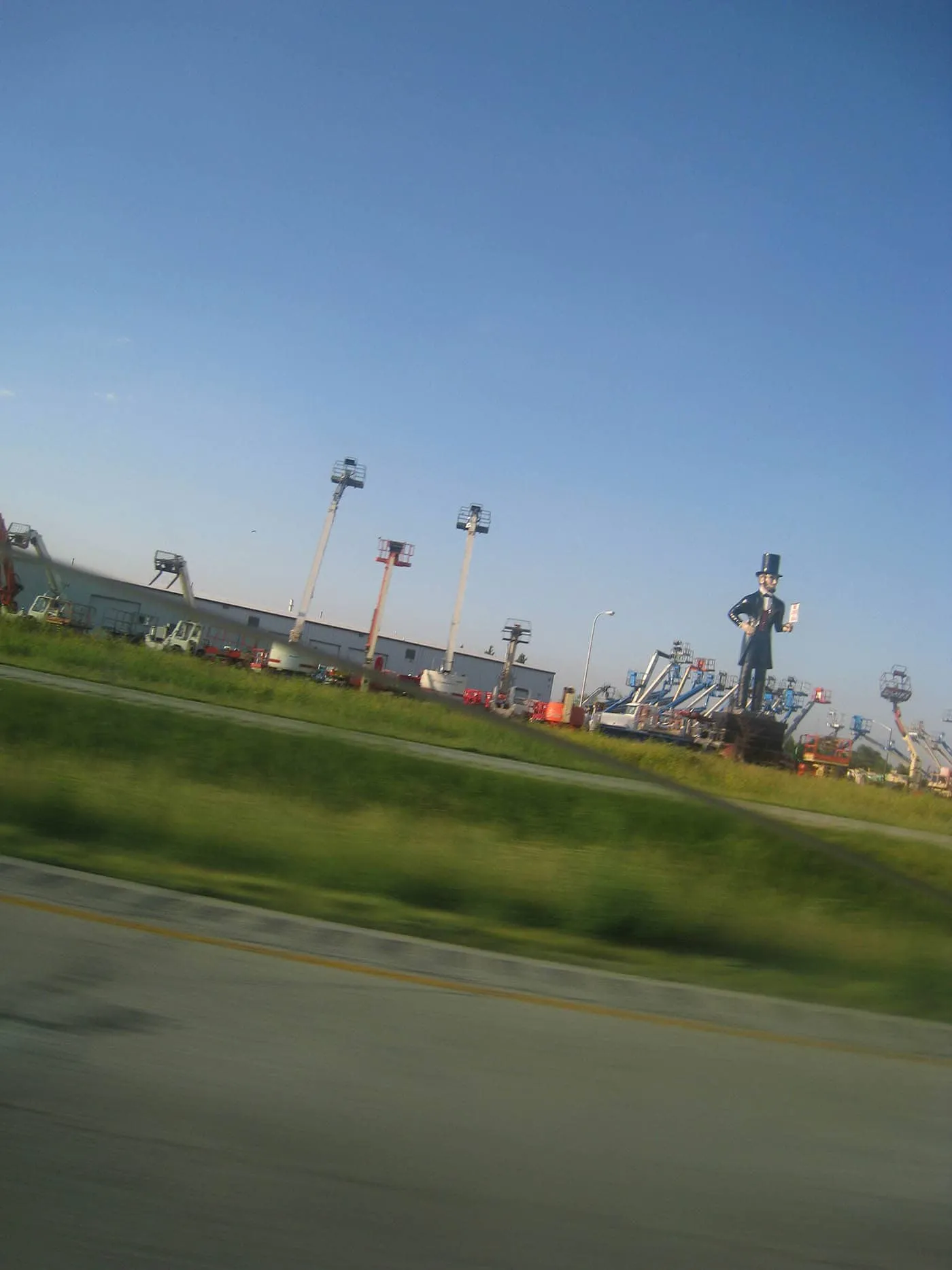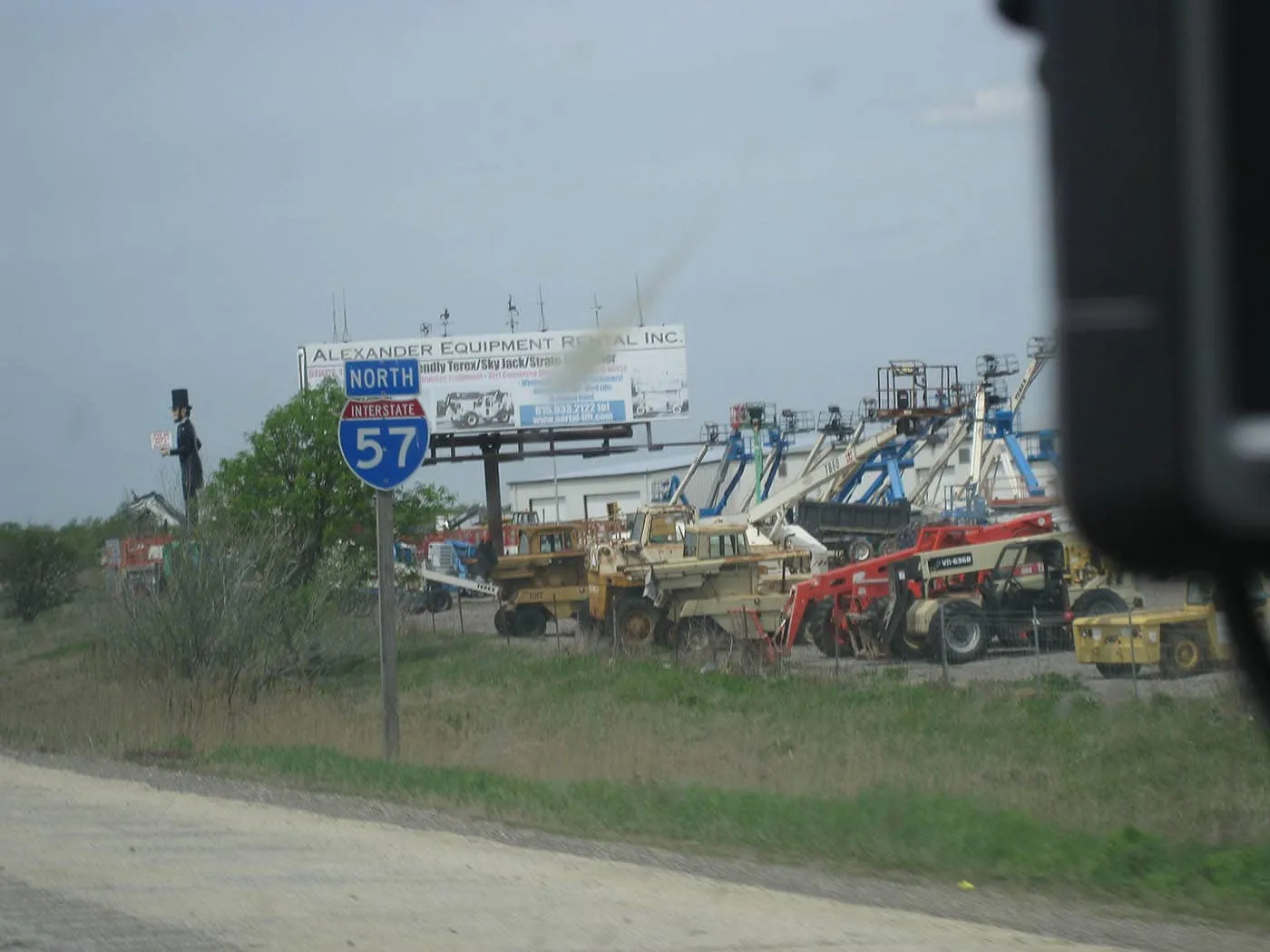 Site: Giant Abraham Lincoln Statue
Location: Alexander Equipment Rental, Inc., 1511 Commerce Drive, Bourbonnais, IL 60914 (Visible on I-57 near exits for Kankakee/Bourbonnais)
Cost: Free to see.
Hours: Always visible.
Date: June 19,2008/June 19,2008/May 9, 2009