Some roadside attractions are built from scratch to mimic whatever the artist wants them to be. Others make use of what already exists to turn something ordinary into something extraordinary. Such is the case with this giant basketball gas tank on the highway outside of Detroit, Michigan.
An oil tank on I-75 in River Rouge, Michigan, is painted to look like a giant basketball. It's decorated on one side with the Detroit Pistons logo (celebrating their 2004 championship) and, on the other, with the WNBA Detroit Shock team logo. It's the perfect use for the large, spherical tank at the Marathon oil refinery that might have otherwise been an eyesore.
I saw this big ball on a road trip through Michigan where I also stopped to see a cow on a roof of a convenience store and plenty of Big Boy statues. Seeing this Michigan roadside attraction along the way was a slam dunk!
Now, where's the world's largest basketball hoop?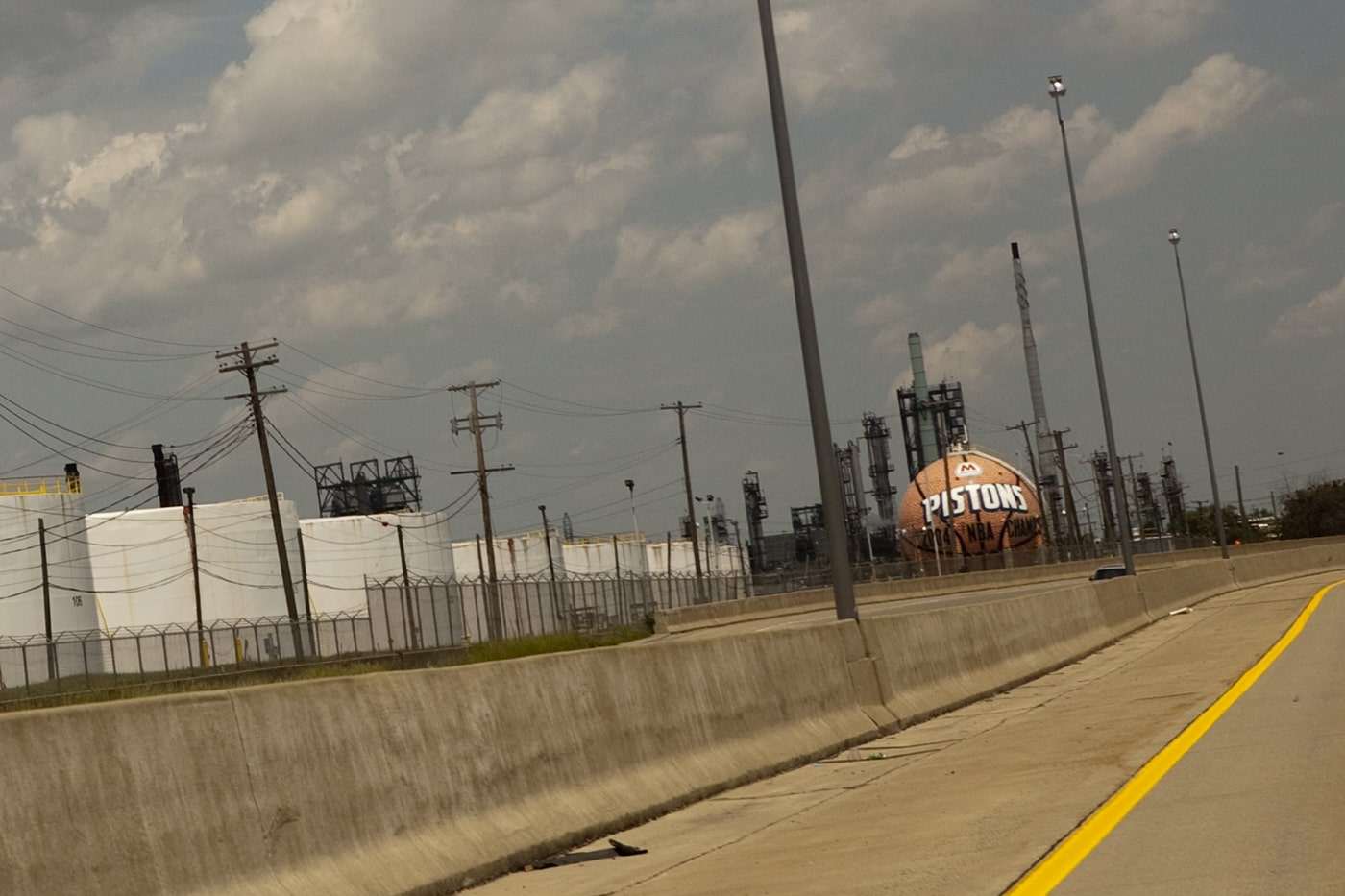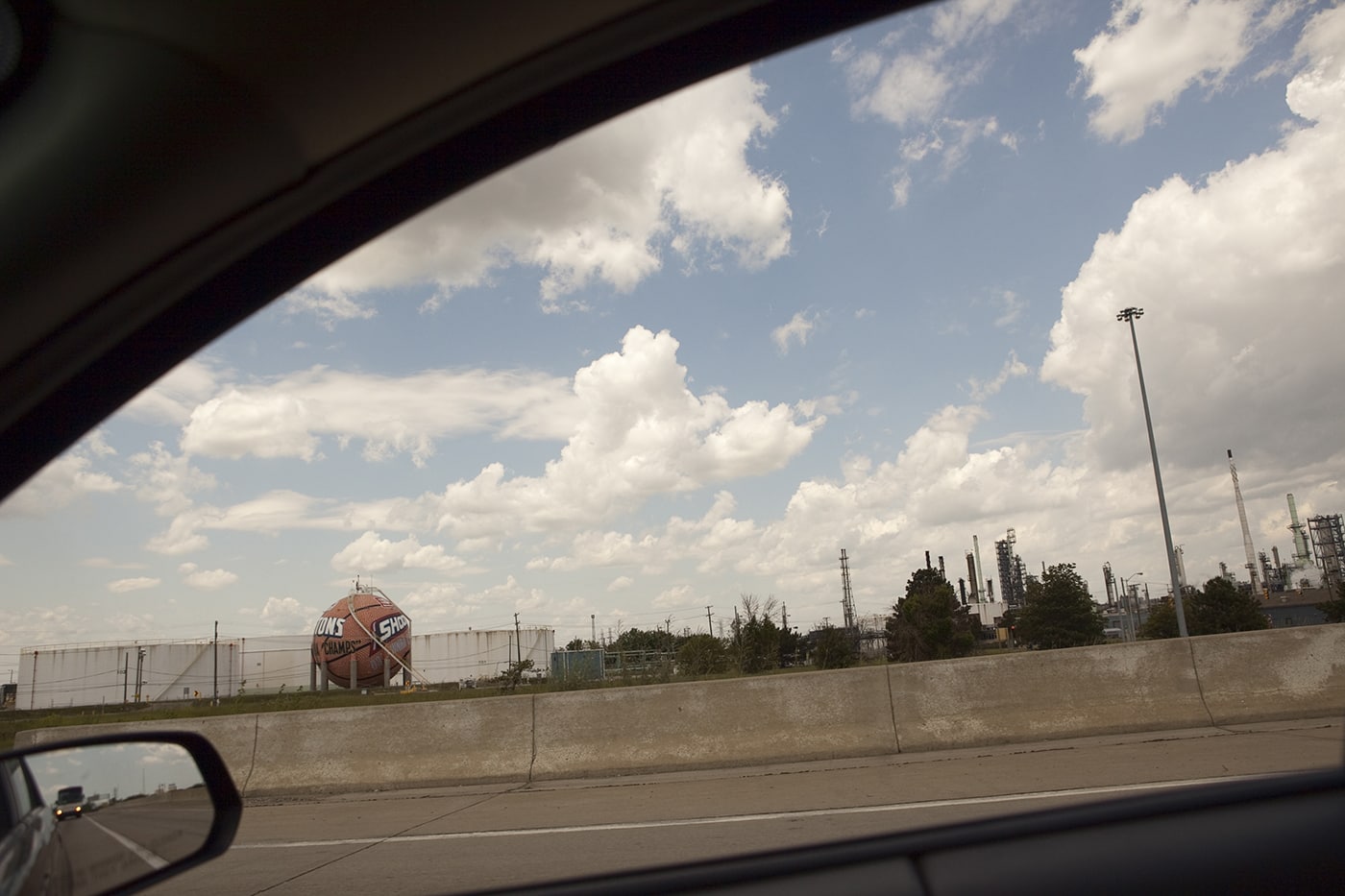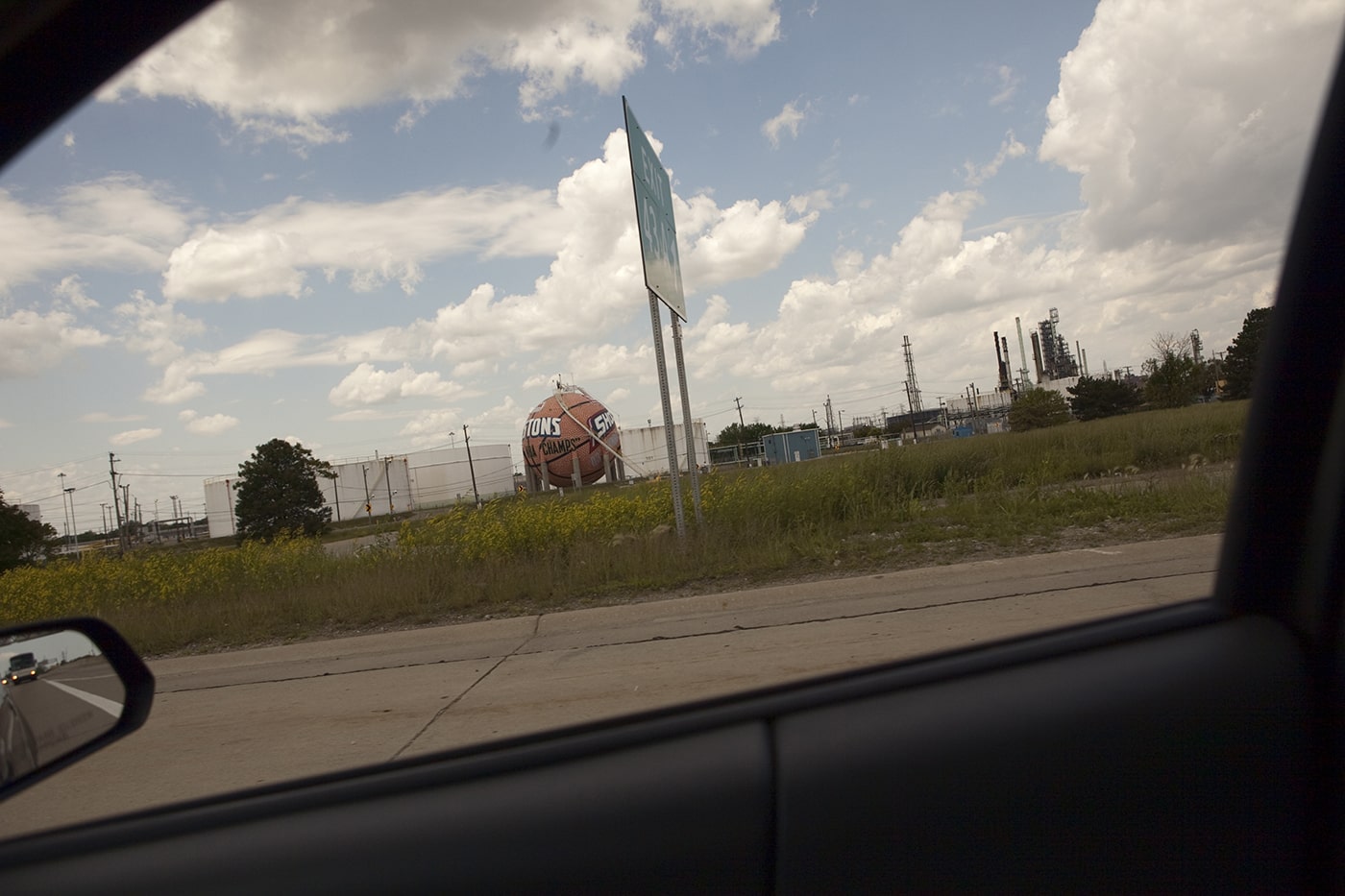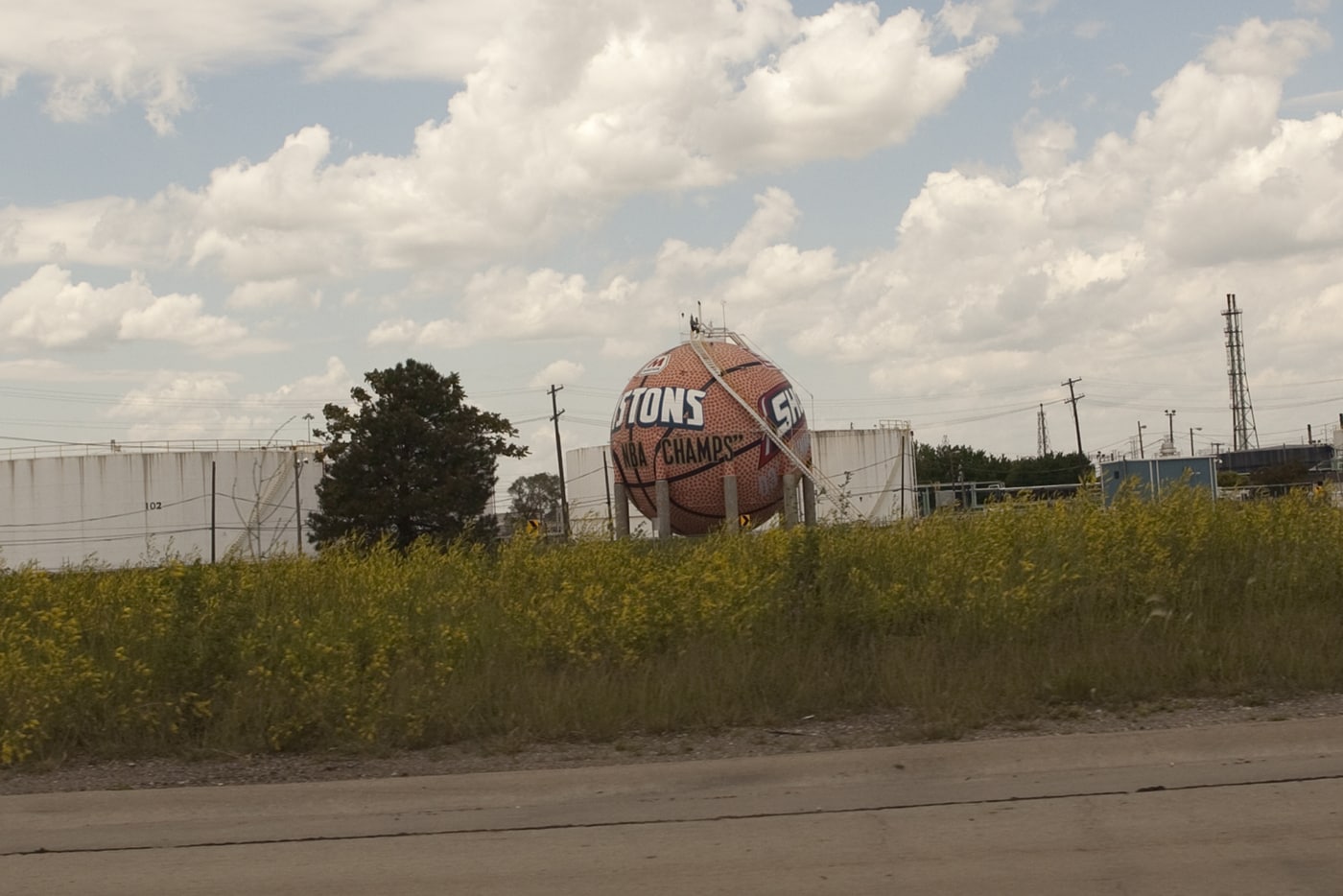 Giant Basketball Oil Tank

Location: Off of I-75 near the River Rouge/Detroit Border
Cost: Free to see.
Hours: Always visible
Date: May 30, 2009
Pin this Michigan roadside attraction: