This Utah roadside attraction is right up my ALLEY: a giant neon bowling pin sign in Salt Lake City. Doesn't it just BOWL you over?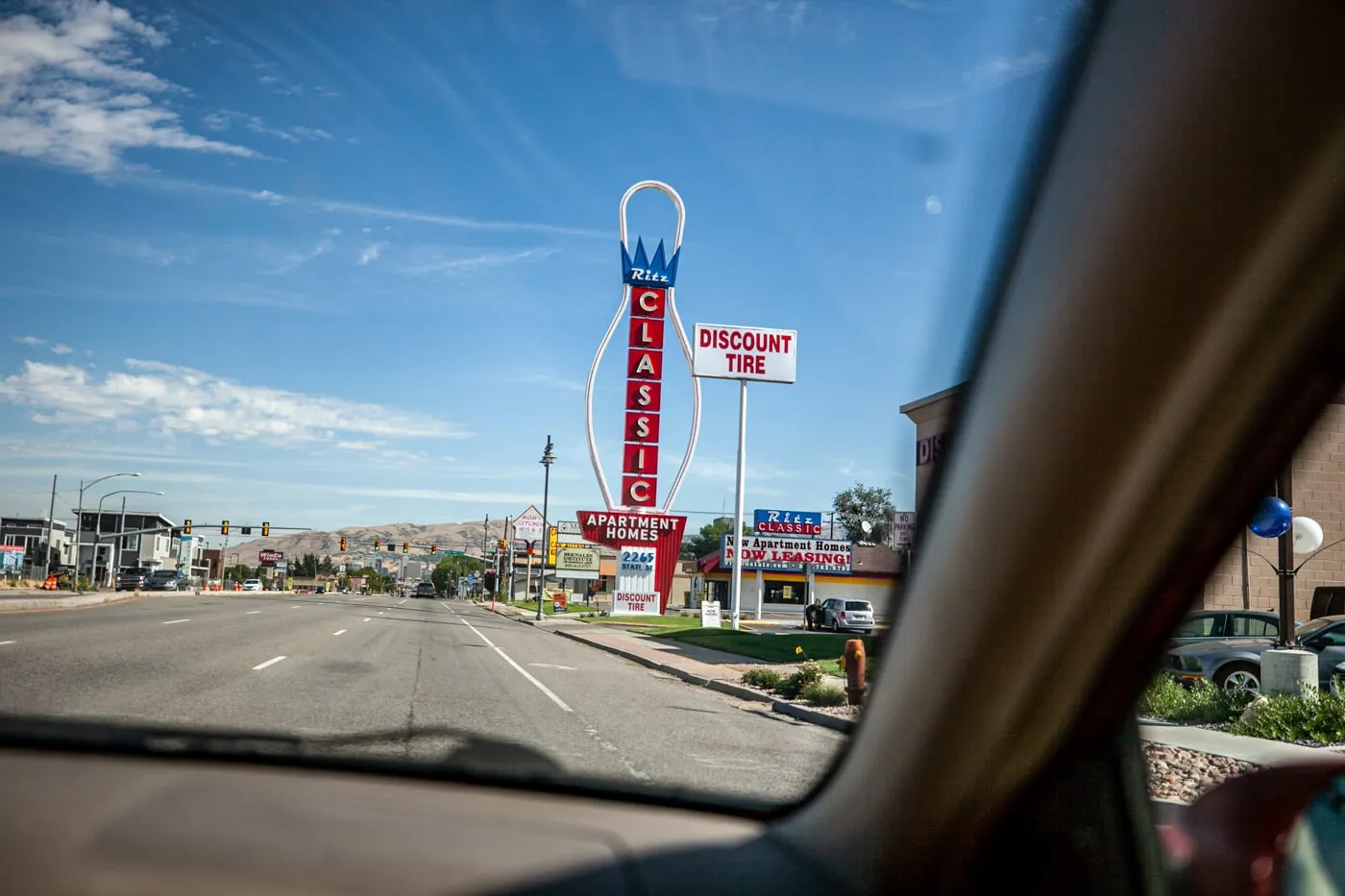 This STRIKING big bowling pin advertised the 54 lanes at the Ritz Classic Lanes since the SLC bowling alley opened in 1958. For decades the 90-foot tall sign rotated with glowing letters reading CLASSIC on one side and BOWLING on the other.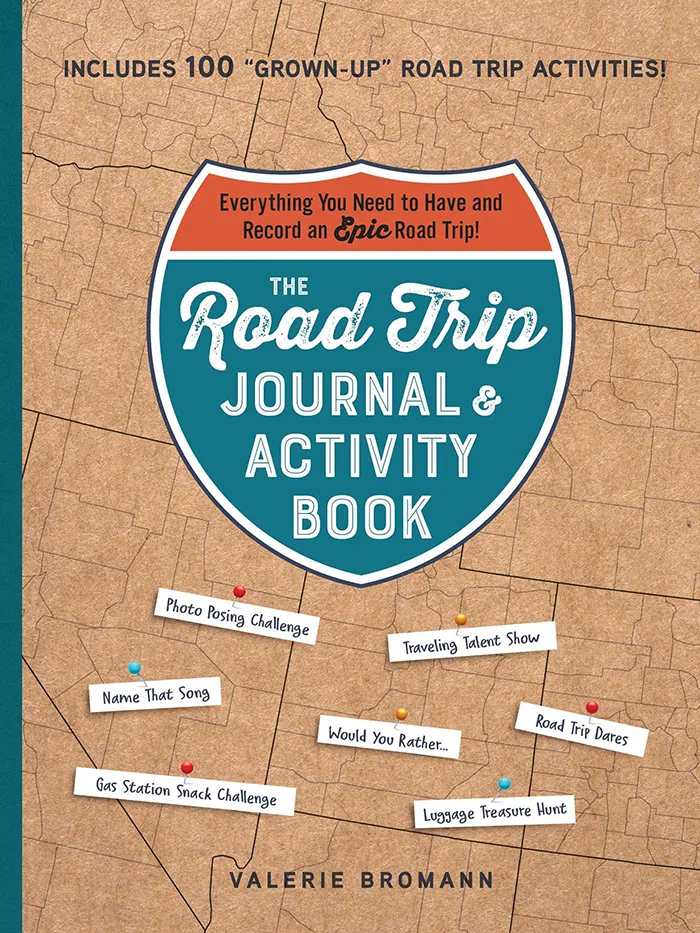 The Road Trip Journal & Activity Book
Everything You Need to Have and Record an Epic Road Trip!
Enjoy fun games and challenges to pass the time on your next road trip and have a keepsake to look back on for years to come with this entertaining must-have for your next vacation.
When the bowling alley was torn down in 2015, the fate of the sign was up in the air. And, when the sign was removed completely in 2017, due to corrosion and a general state of disrepair, it looked like the sign would be thrown in the GUTTER, gone for good, never to return.
Luckily, the sign was refurbished and returned, now just stating CLASSIC and advertising the newly constructed Ritz Classic Apartments on the property.
While I saw a couple of other roadside attractions in Salt Lake City (like the Star Trek Spock Muffler Man and a Sinclair Dinosaur) and quite a few murals (like the SLC Pepper Mural, the Book Wall Mural, and the Salt Lake City Mural), I didn't have much time on our road trip through Utah to hop out of the car to see this one. Because, sometimes, that's just how you have to ROLL. Still it was fun to drive by and see it from the car window, even though I hear it's much more impressive lit up at night.
Next time I find myself in Salt Lake City with a moment to SPARE, I'll be sure to check this out up close!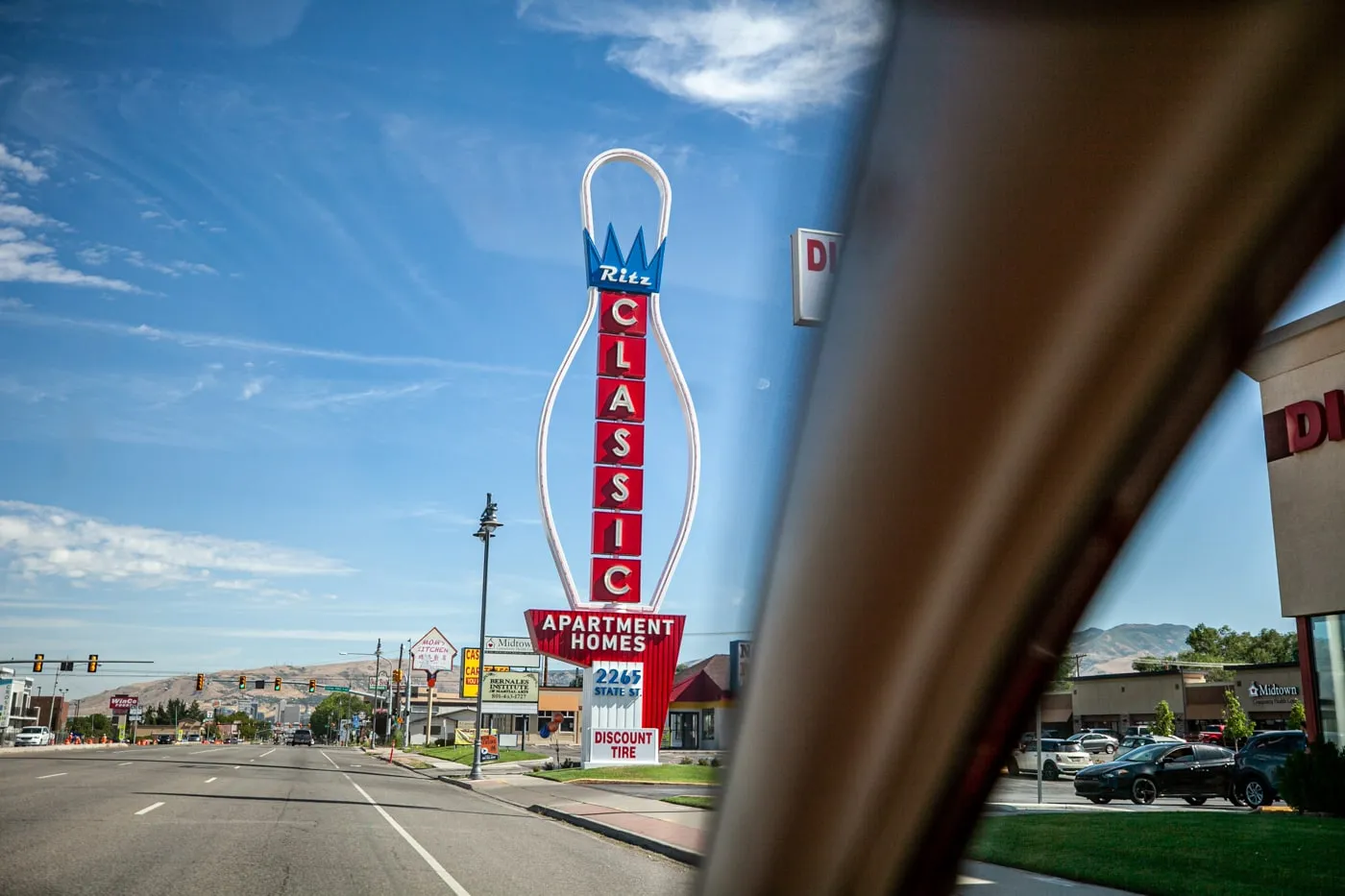 ---
Ritz Classic Bowl Giant Neon Bowling Pin Sign
Address: 2265 State St., Salt Lake City, UT
Hours: Always visible, lit up after dark
Cost: Free to See
---
Pin this Salt Lake City Roadside Attraction: