Throw on your flats, lace up your sneakers, or secure your boots and head on over to Clayton, Missouri on your next road trip. This roadside attraction will have you kicking up your heels: a ten-foot tall woman's high heel located outside of the Brown Shoe Company executive offices. What's so special about this slipper? Look close! This is a big shoe made of shoes!
Originally located at the City Museum in St. Louis, the giant shoe sculpture was later relocated to Clayton to serve as the star attraction outside the shoe company's offices. Unfortunately, as of 2015, reports were that the shoe has disappeared (apparently when Brown Shoe rebranded as Caleres)….but it looks like it's back and has just moved down the block! No longer located at the corner in front of the main entrance, this giant shoe made from shoes is now displayed at another part of the business.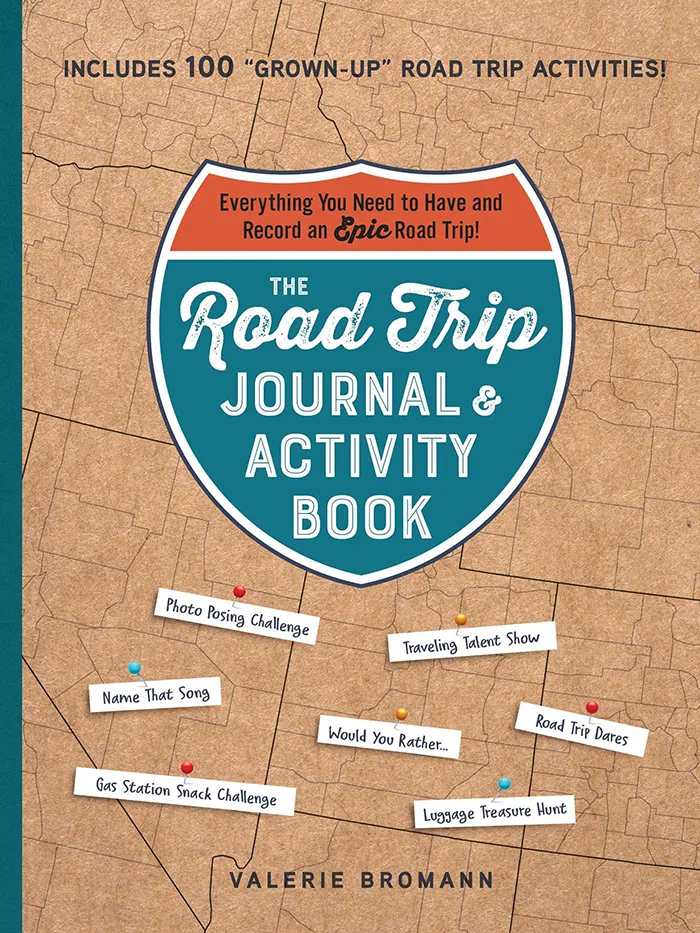 The Road Trip Journal & Activity Book
Everything You Need to Have and Record an Epic Road Trip!
Enjoy fun games and challenges to pass the time on your next road trip and have a keepsake to look back on for years to come with this entertaining must-have for your next vacation.
You'll fall head of heels in love when you visit this Missouri roadside attraction. The big shoe is made up of  hundreds or thousands of gray pumps fabricated together to make some ginormous footwear.
So click your heels (just like Dorothy in the Wizard of Oz) and check out this heel! If only there were a pair!
Can't get enough big shoes? Check out the World Famous Giant Shoe Museum in Seattle, Washington!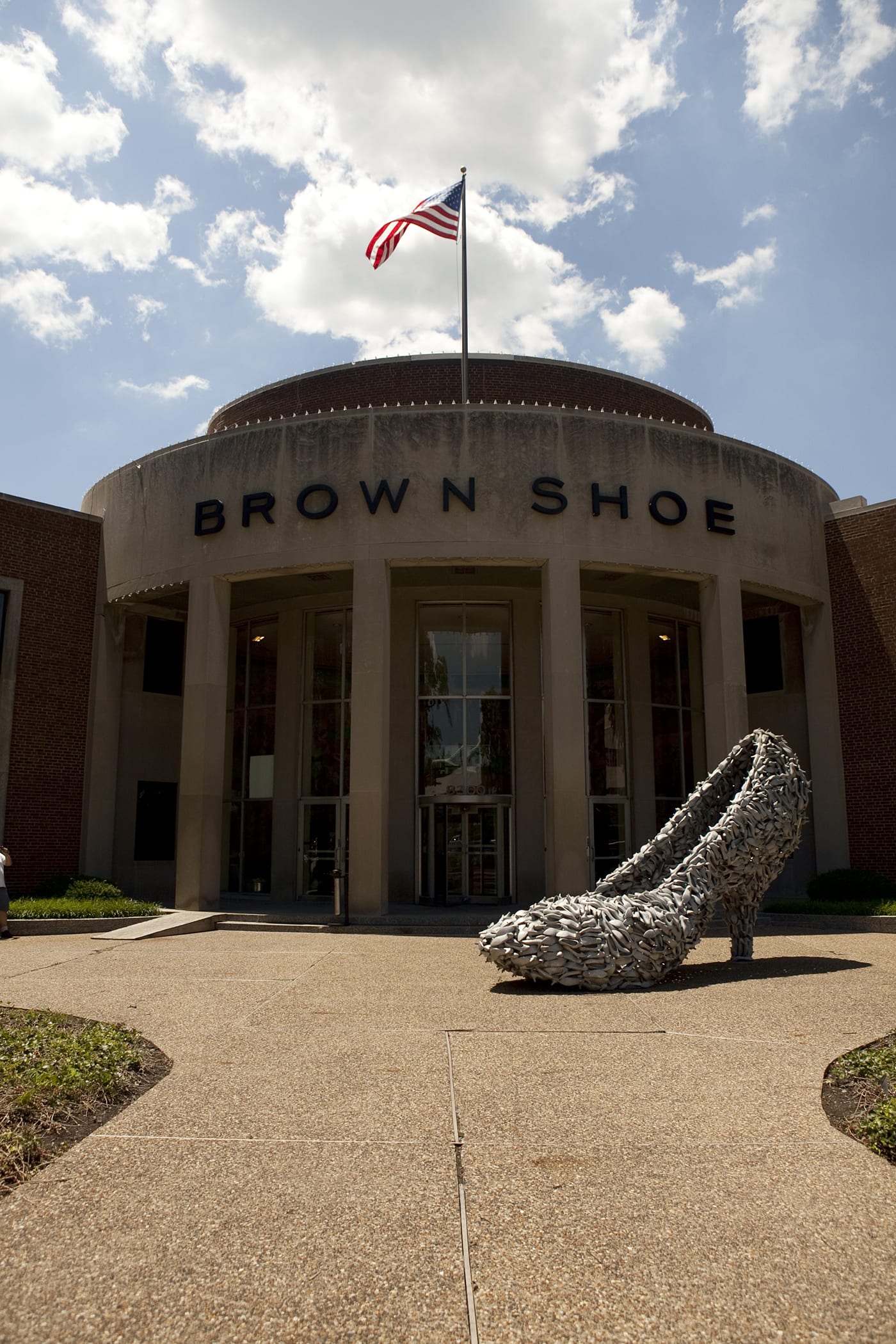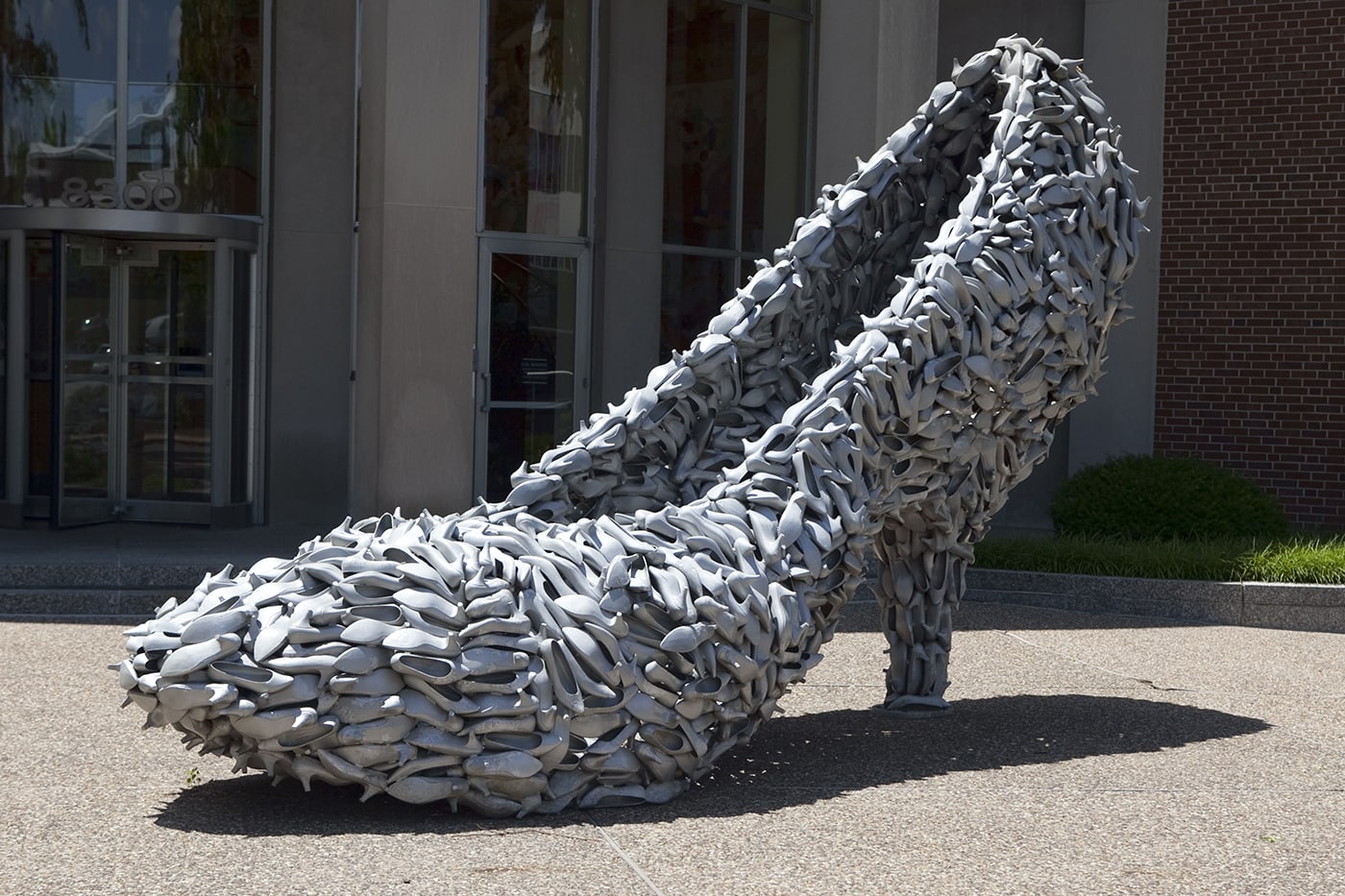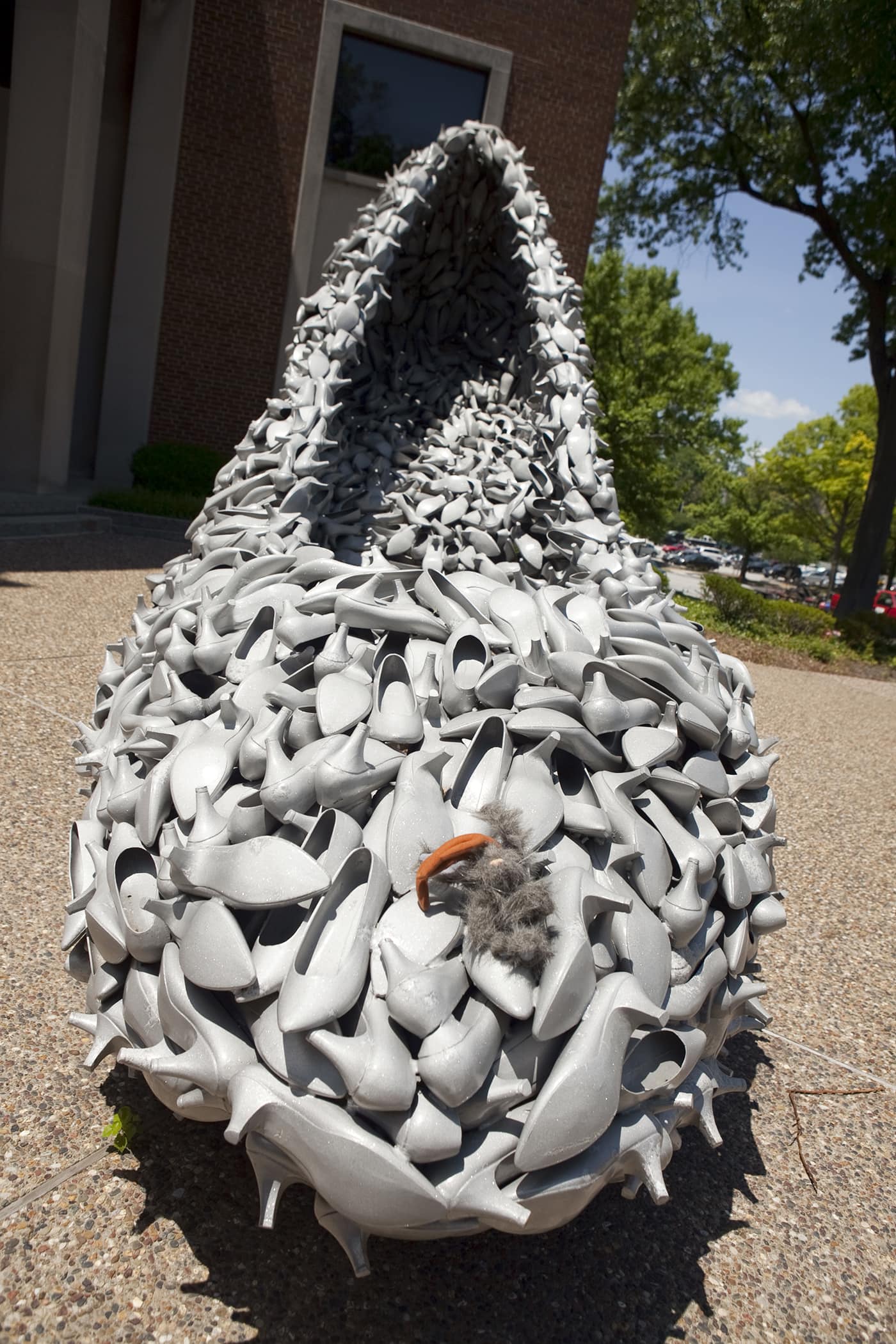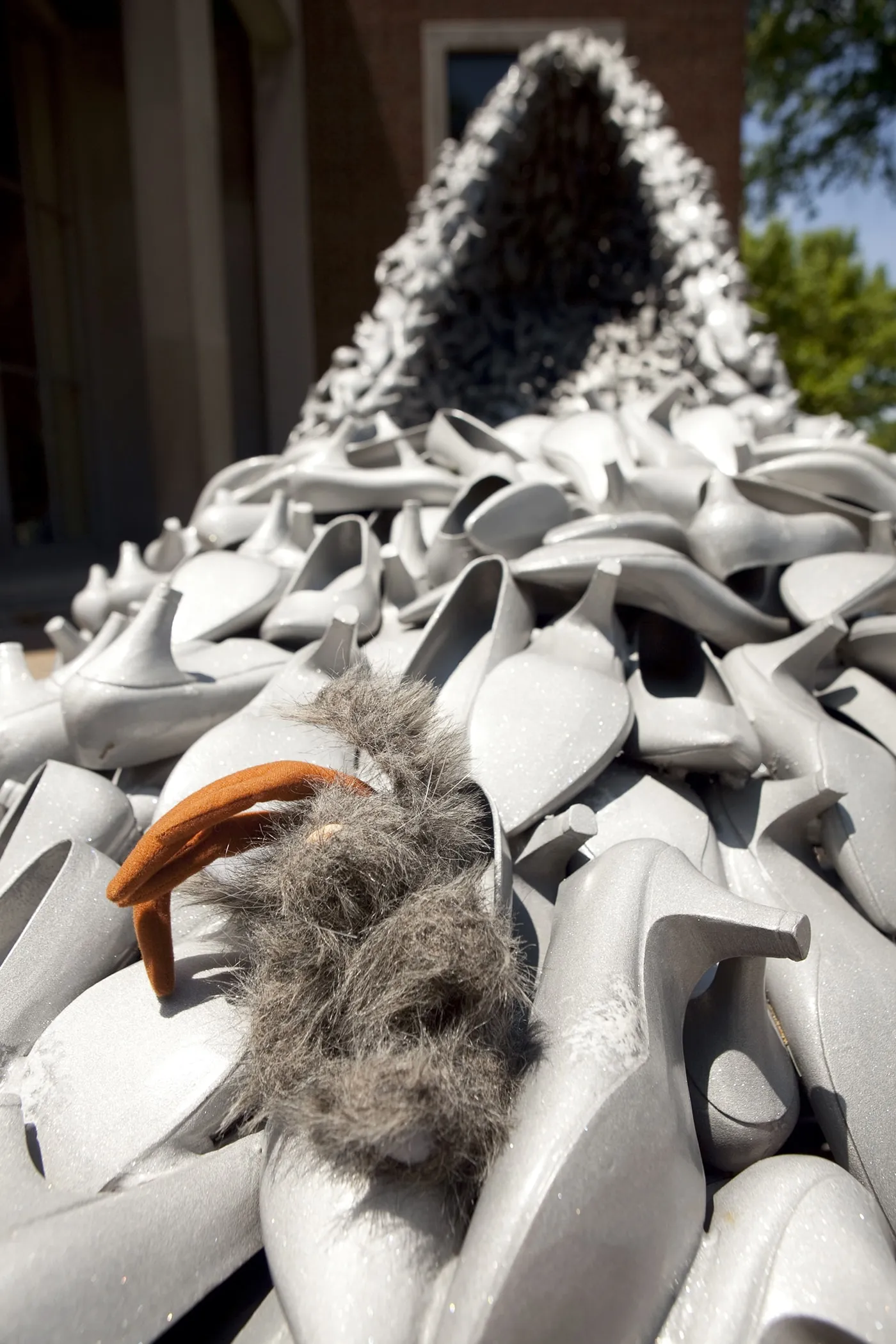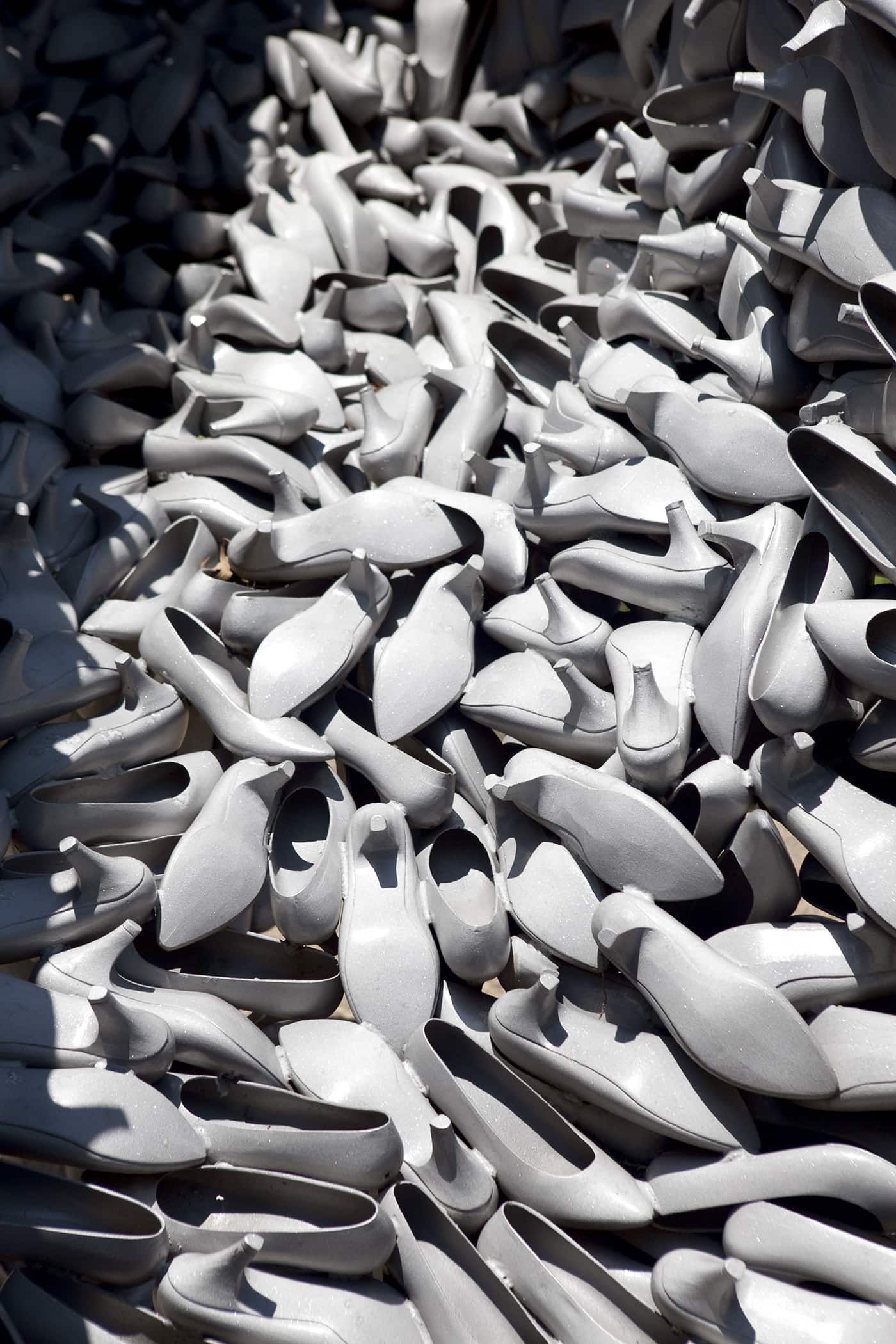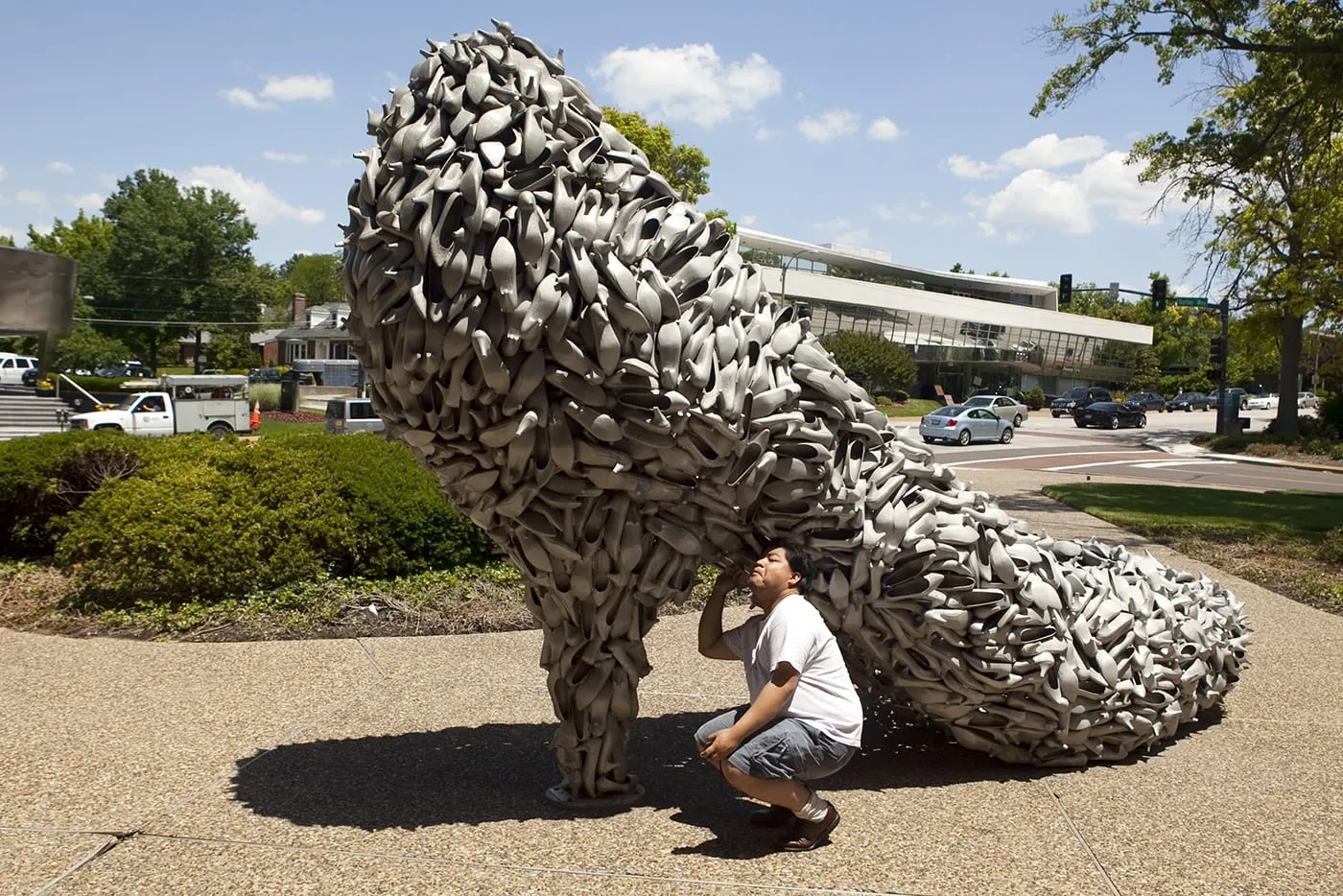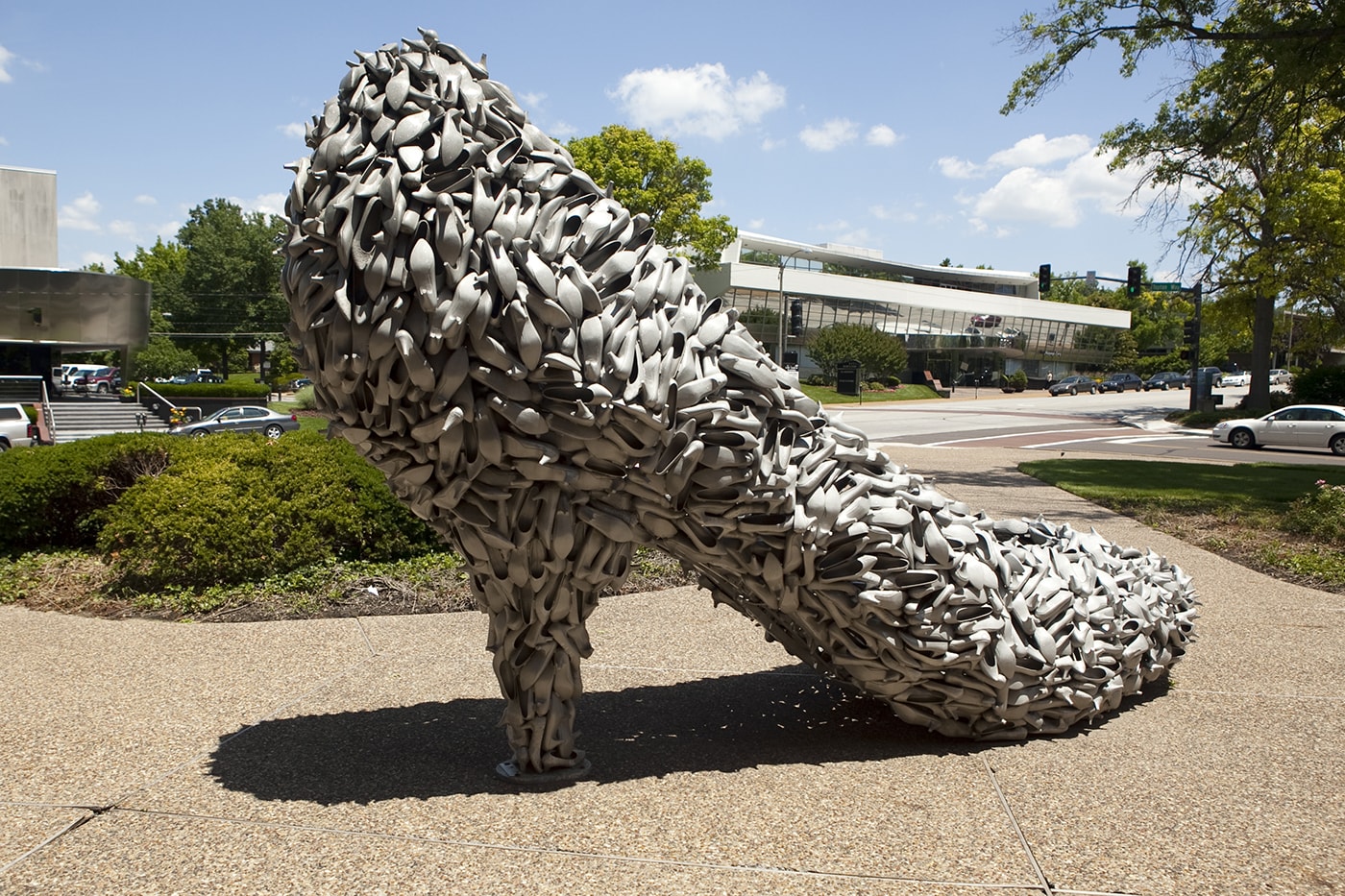 Big Shoe Made of Shoes
Original Location: Brown Shoe Company, 8300 Maryland Ave., Clayton, Missouri
New Location: Caleres, 8432 Maryland Ave., Clayton, Missouri
Hours: Always visible
Cost: Free to See
Note: Reported missing, 2015. Looks like it has just moved down the block.
Pin this Missouri roadside attraction: