Live Long and Prosper in Salt Lake City Utah when you visit this Star Trek Spock Muffler Man.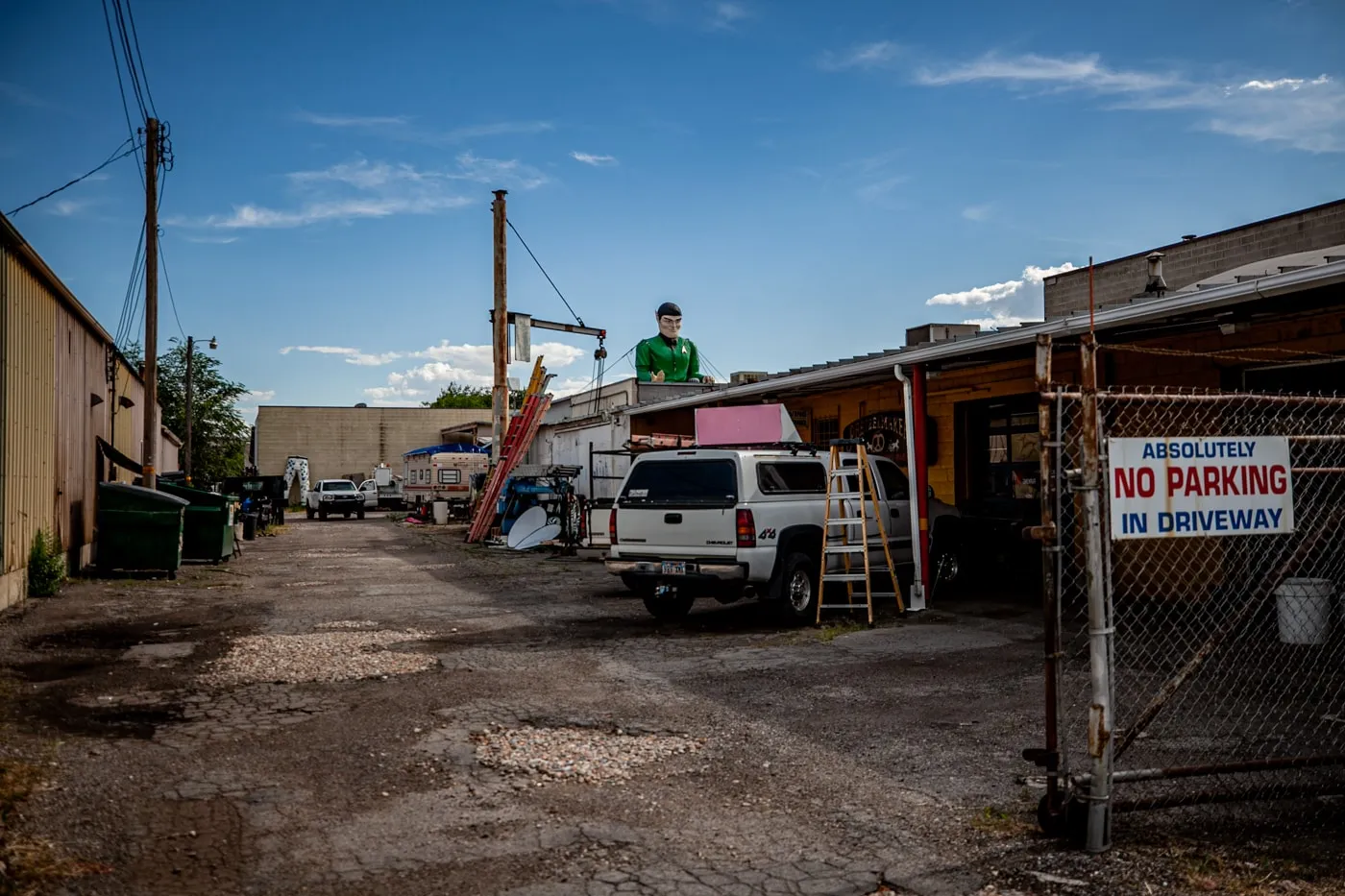 This muffler man…errr… half muffler man… sits atop the Rainbow Neon Sign Co. in Salt Lake City, Utah and is owned by business owner Vince Coley. But this Utah roadside attraction didn't always resemble the Star Trek character.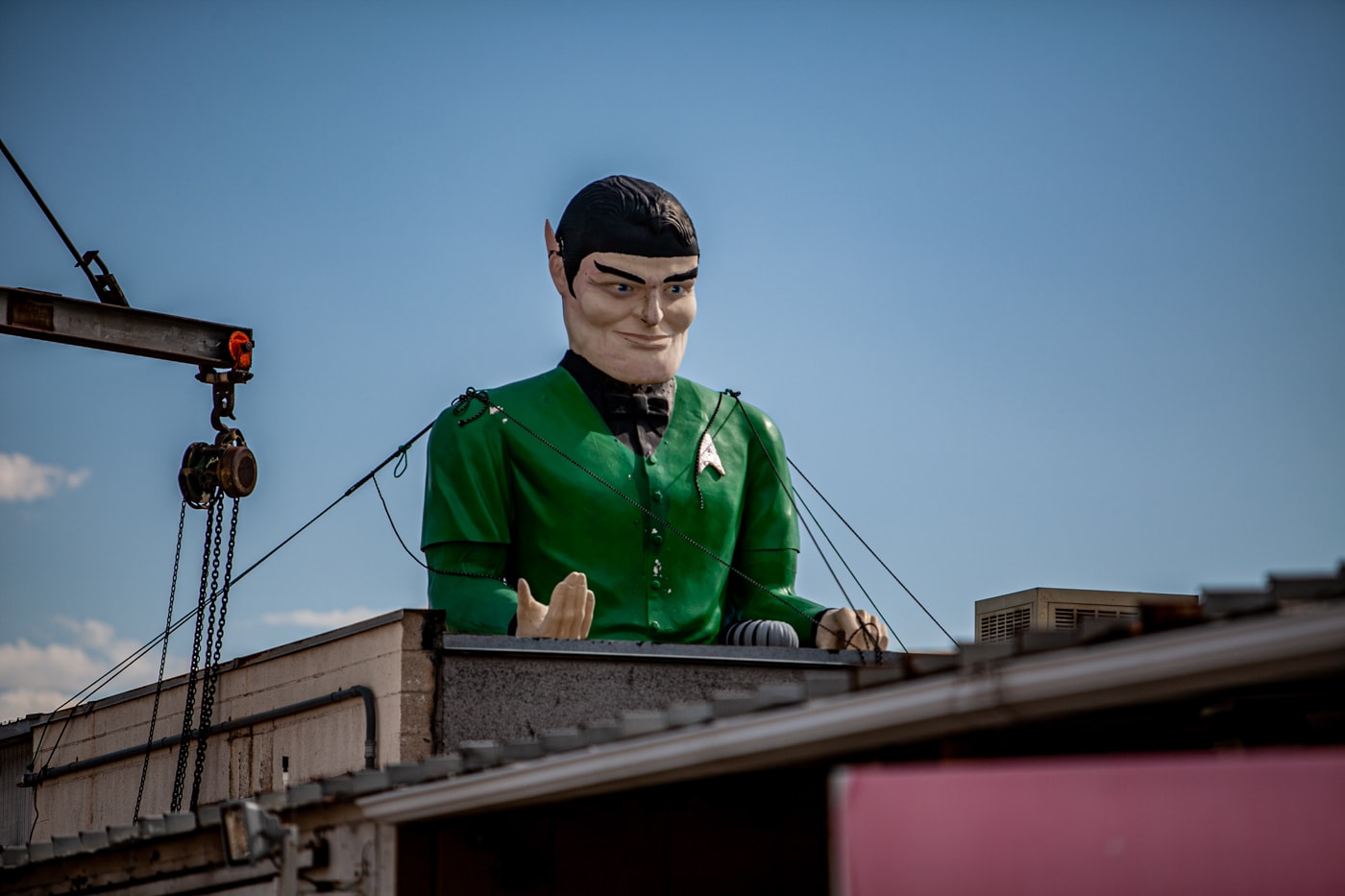 Originally a Mobil Gas Station muffler man, since coming into Coley's hands in the mid-1980s it has been repainted to resemble a variety of characters, appeared in numerous local parades, and dressed up for holidays and events.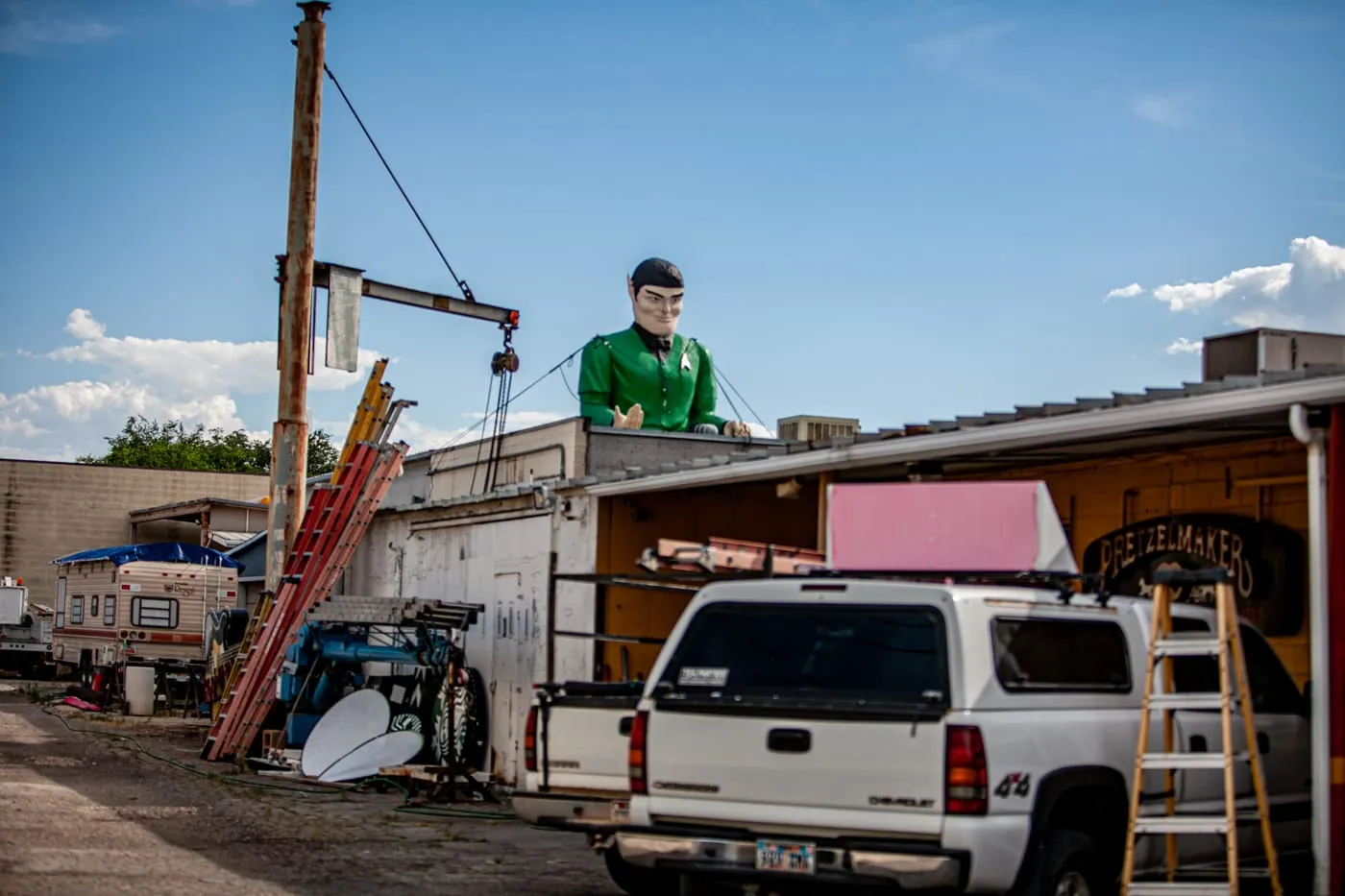 The Mr. Spock makeover is a recent happening, done to honor Leonard Nimoy (who played the character in the original Star Trek series along with numerous movies) who passed away in February, 2015. His paint job gives way to a strikingly good resemblance to the popular character, though the arms and hands are firmly in the traditional muffler man position — arms bent at the elbow, right palm facing up, left palm facing down — and not doing the Vulcan salute. (You can learn more about this giant at American Giants.)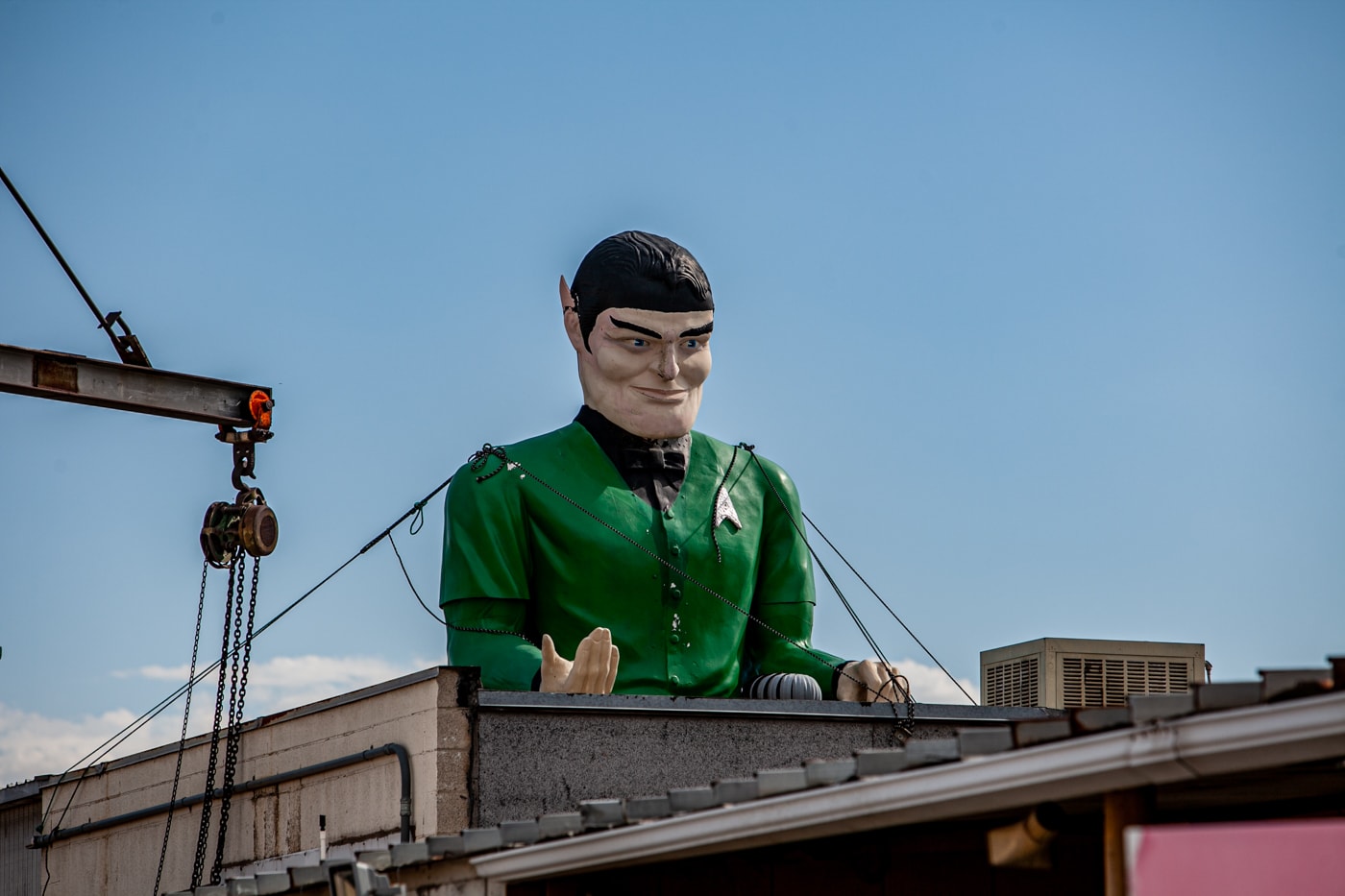 While only the torso of the world's largest Spock is displayed on the roof, if you look closely to the back of the Rainbow Neon Sign Co. you might spot a pair of muffler man legs leaning against the back wall.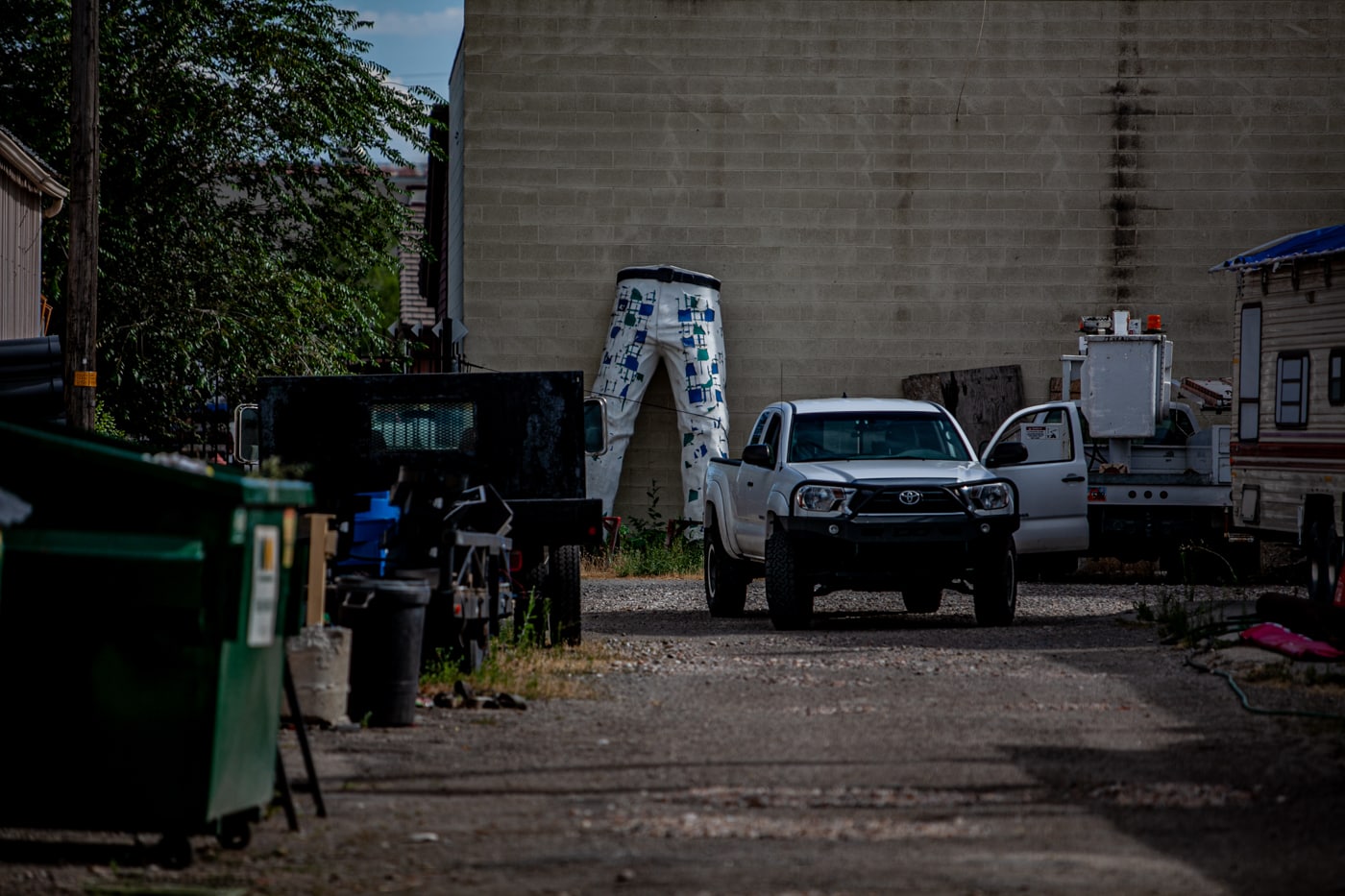 This isn't the only Star Trek roadside attraction in America (or even North America). In Riverside Iowa you can visit a the future birthplace of Captain Kirk and the Star Trek Voyage Home Museum. In Ticonderoga, New York you can take the Star Trek Original Series Set Tour. And in Vulcan, Alberta, Canada you can see a bust of Spock, an Enterprise replica, murals, and more.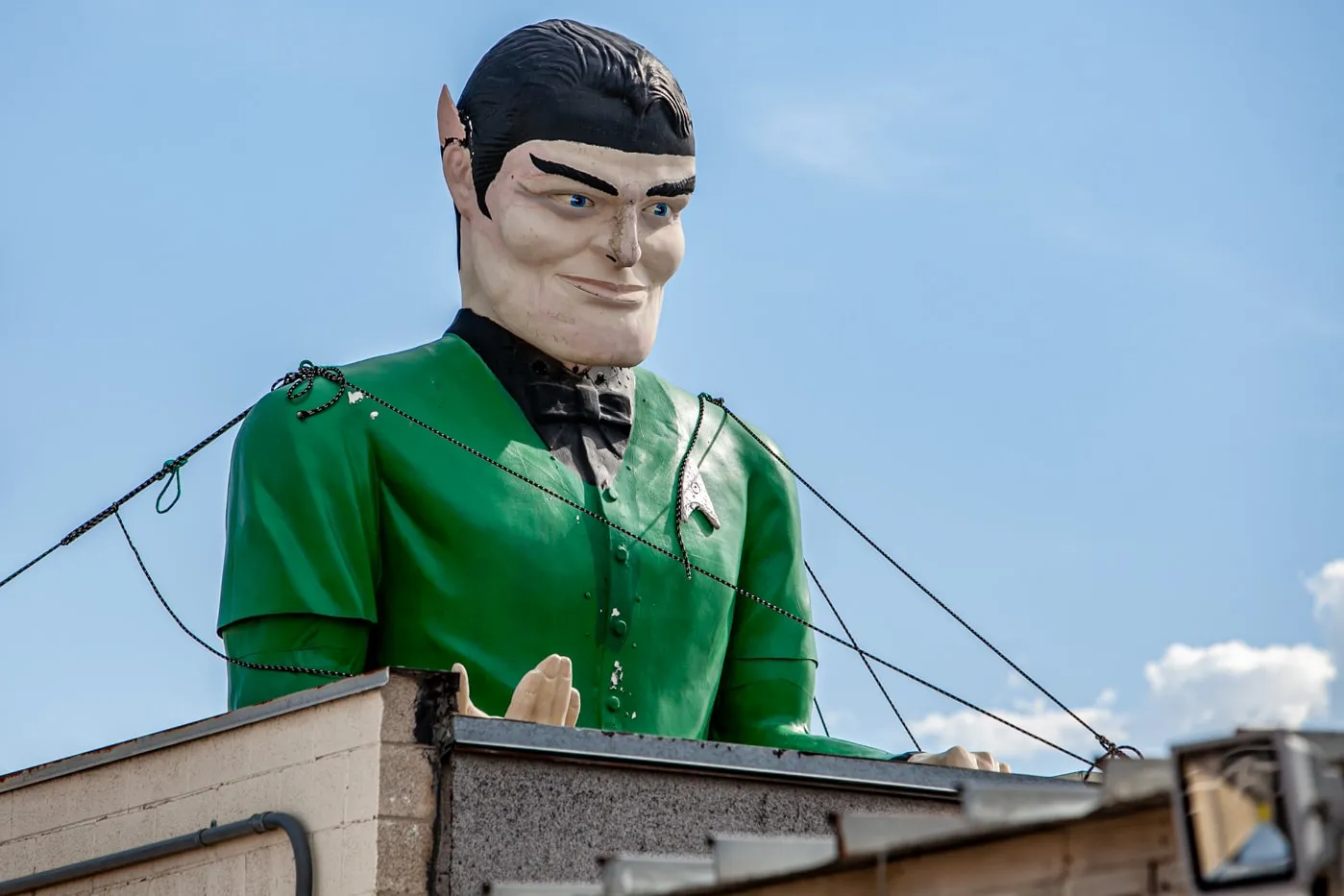 ---
Star Trek Spock Muffler Man
Address: Rainbow Neon Sign Co., 257 W 3300 S, Salt Lake City, UT
Hours: Private Business (hours vary), but visible from the street
Cost: Free to See
---
Pin this Salt Lake City Roadside Attraction: