The Book Wall mural is an interactive mural in Salt Lake City, Utah that makes the perfect insta-backdrop for bibliophiles.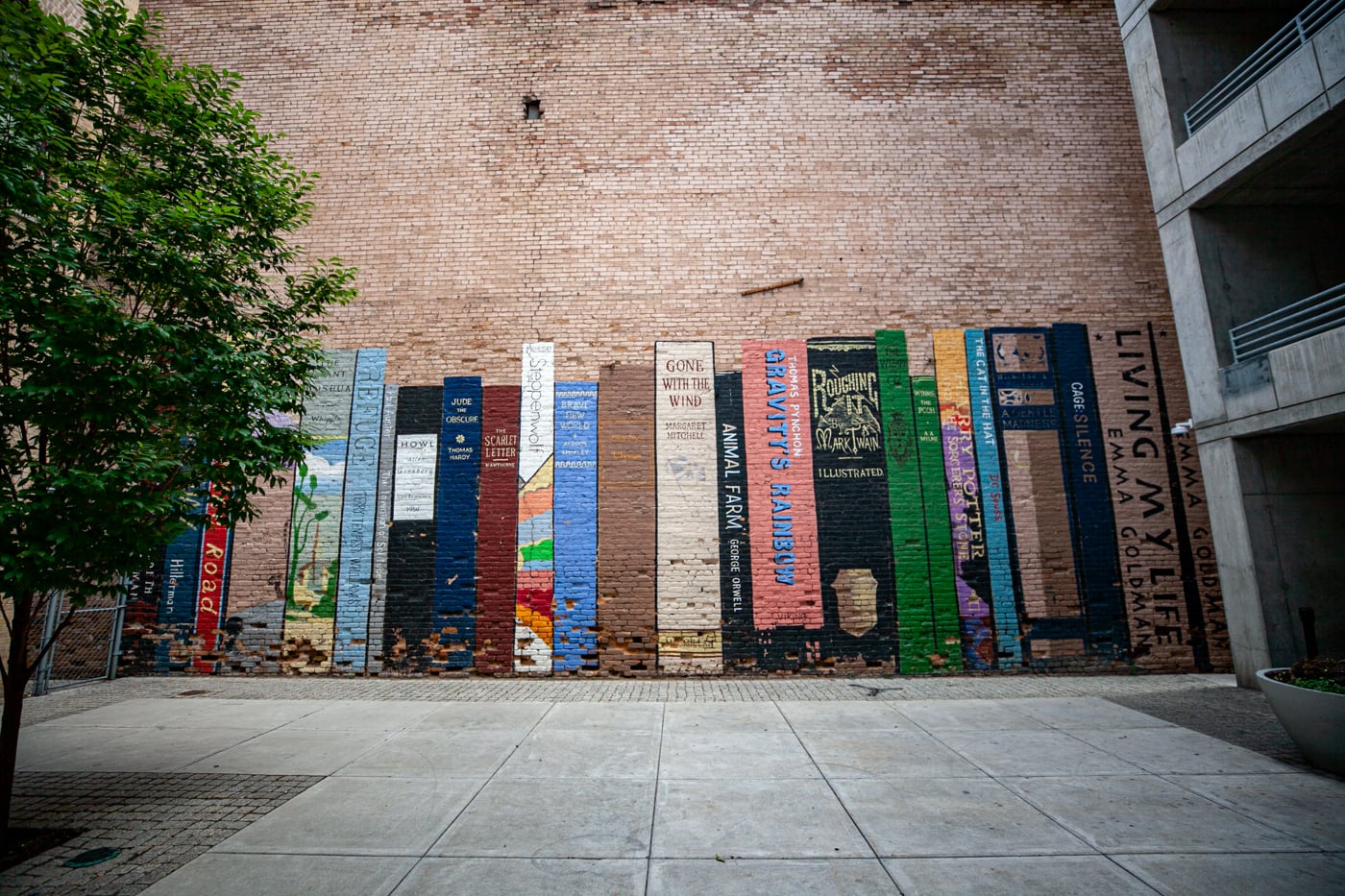 Tucked away in a small courtyard in an alley between the main street and a parking garage, the wall of books mural proves to be a little tricky to find, but with a little effort, it's well worth the search for any book lover or street art addict.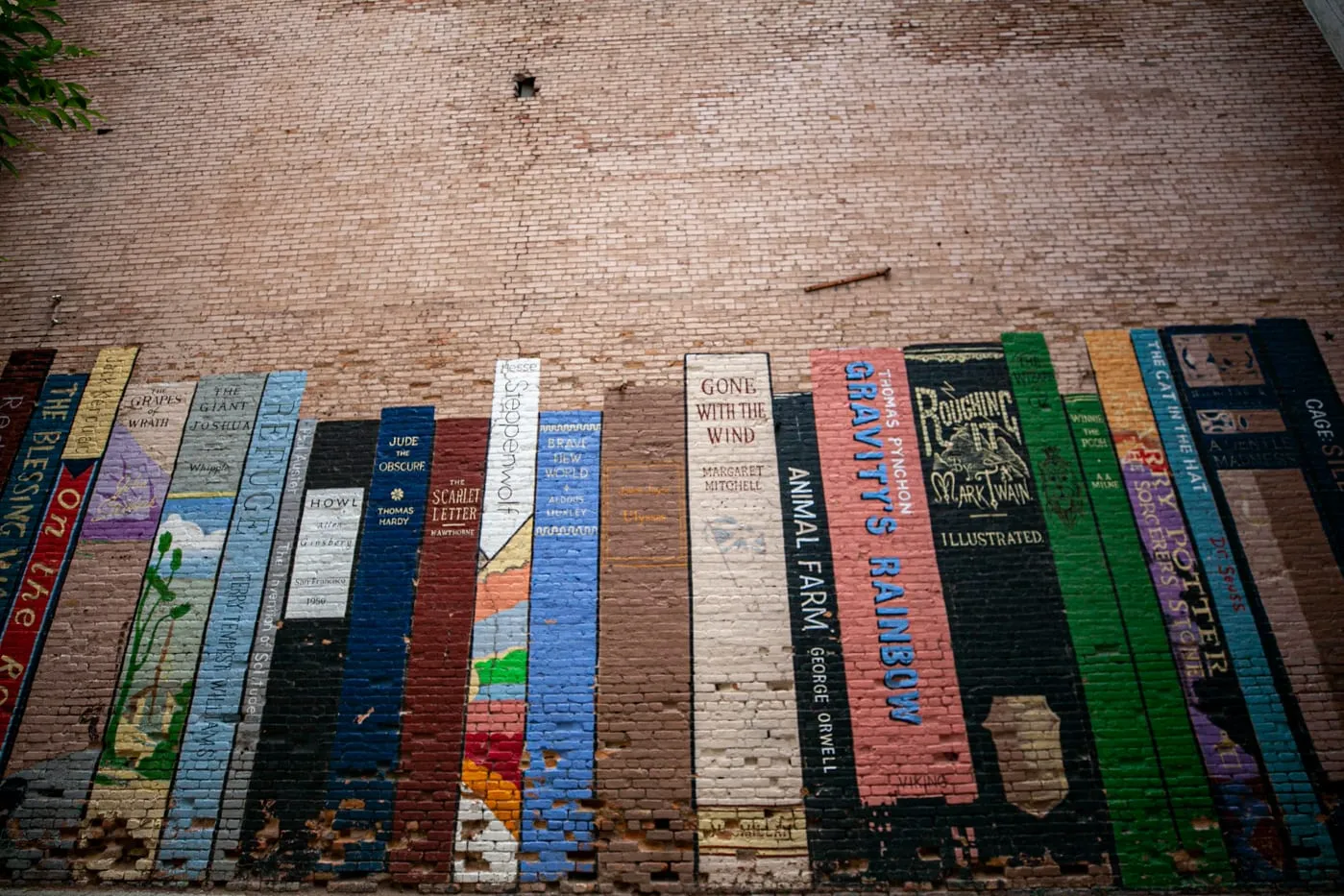 The Salt Lake City street art depicts a row of classic and popular books including On the Road, Steppenwolf, The Wizard of Oz, Animal Farm, Gone with the Wind, The Grapes of Wrath, Harry Potter, The Scarlet Letter, and more. The spines were created to mimic classic, rare, and unique editions of the novels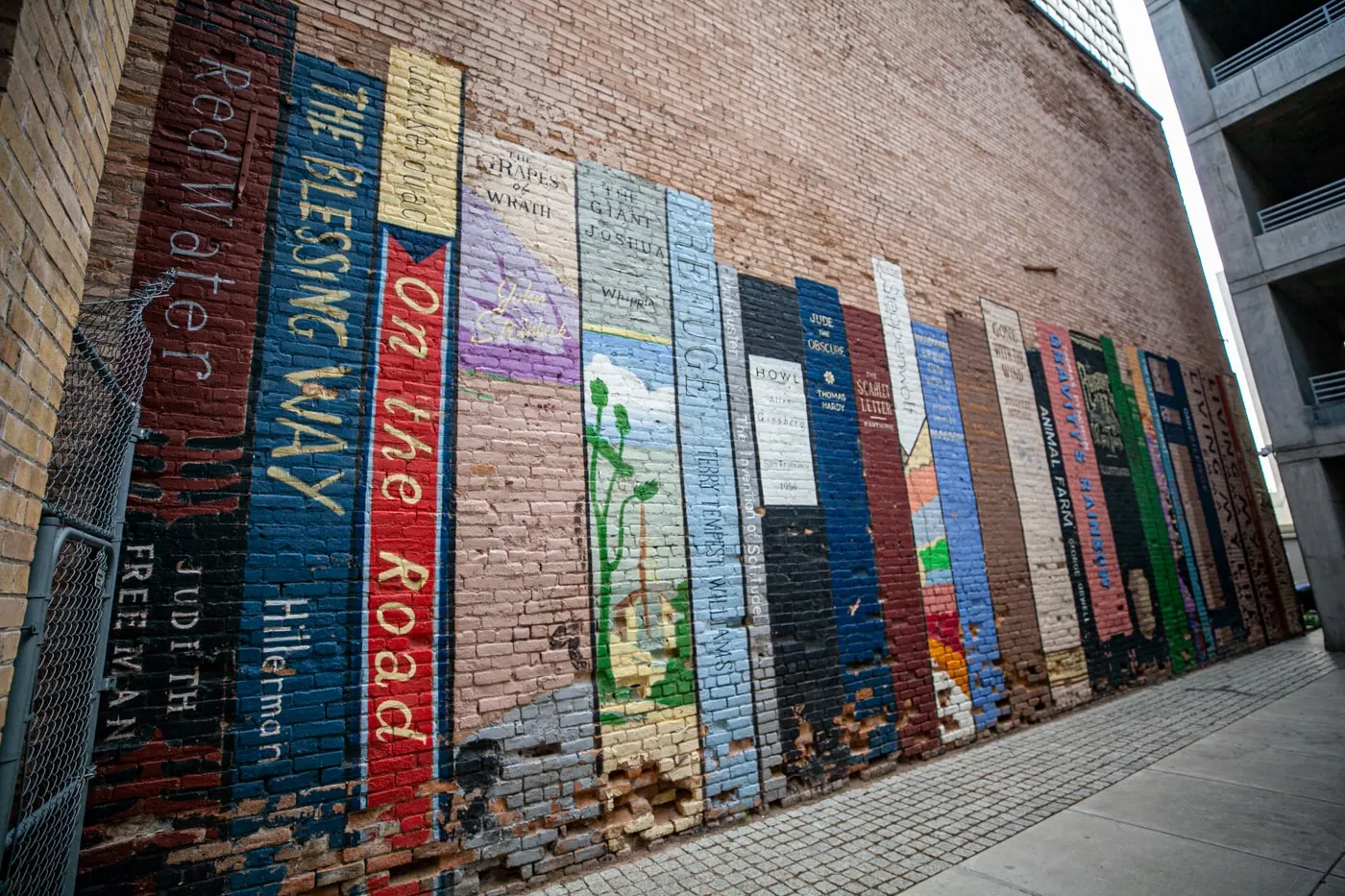 The mural was created in Salt Lake City artist Paul Heath, who describes his work as "Pop-Nostalgia." It was commissioned by Sam Weller's Zion Bookstore for the store's 75th anniversary in 2004.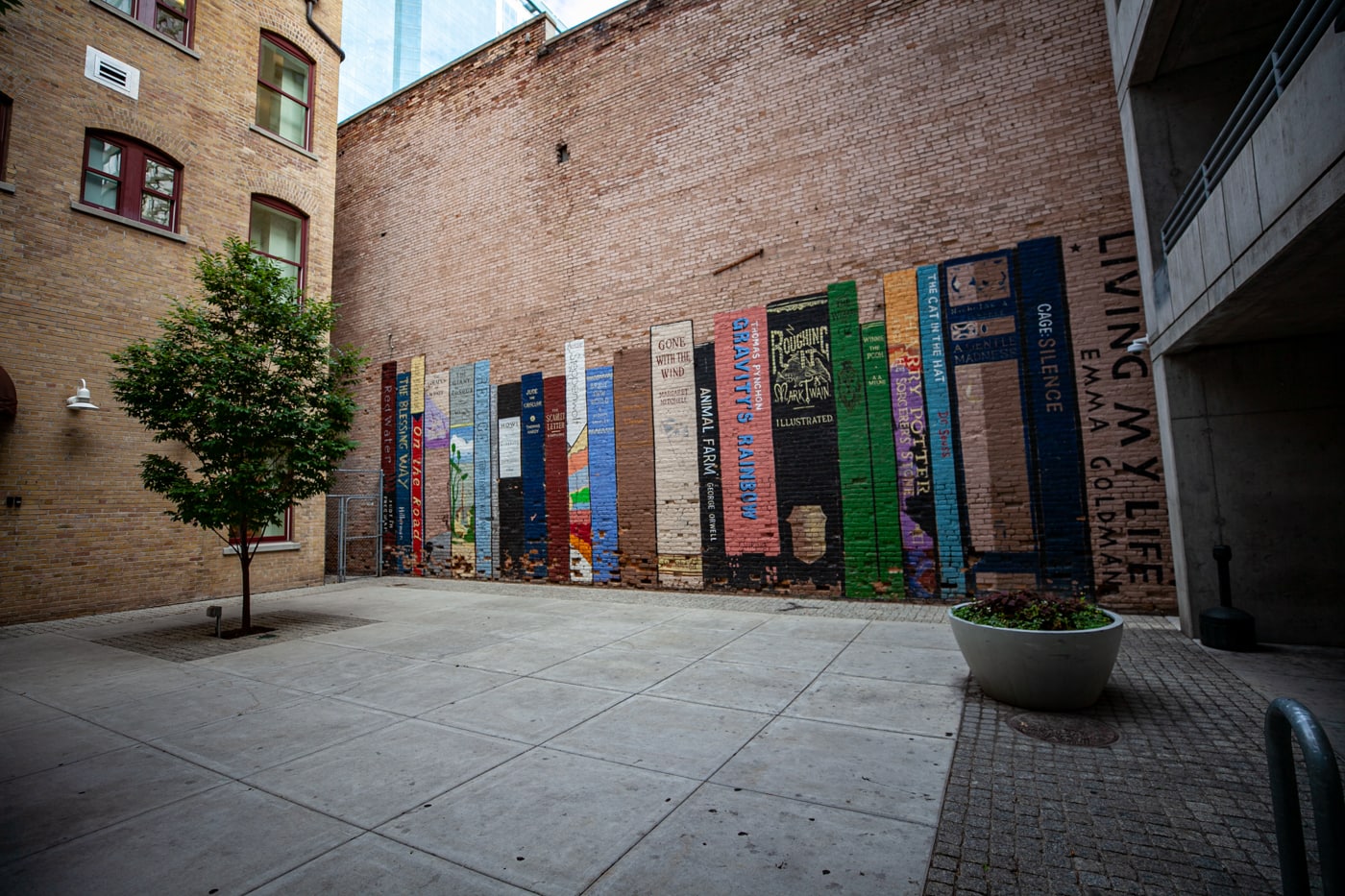 The original concept for the public artwork would have seen two rows of books, stacked on top of each other on a shelf. Due to expenses, the second half of the mural was never completed. Luckily for all, the single row of books stands on its own (literally!).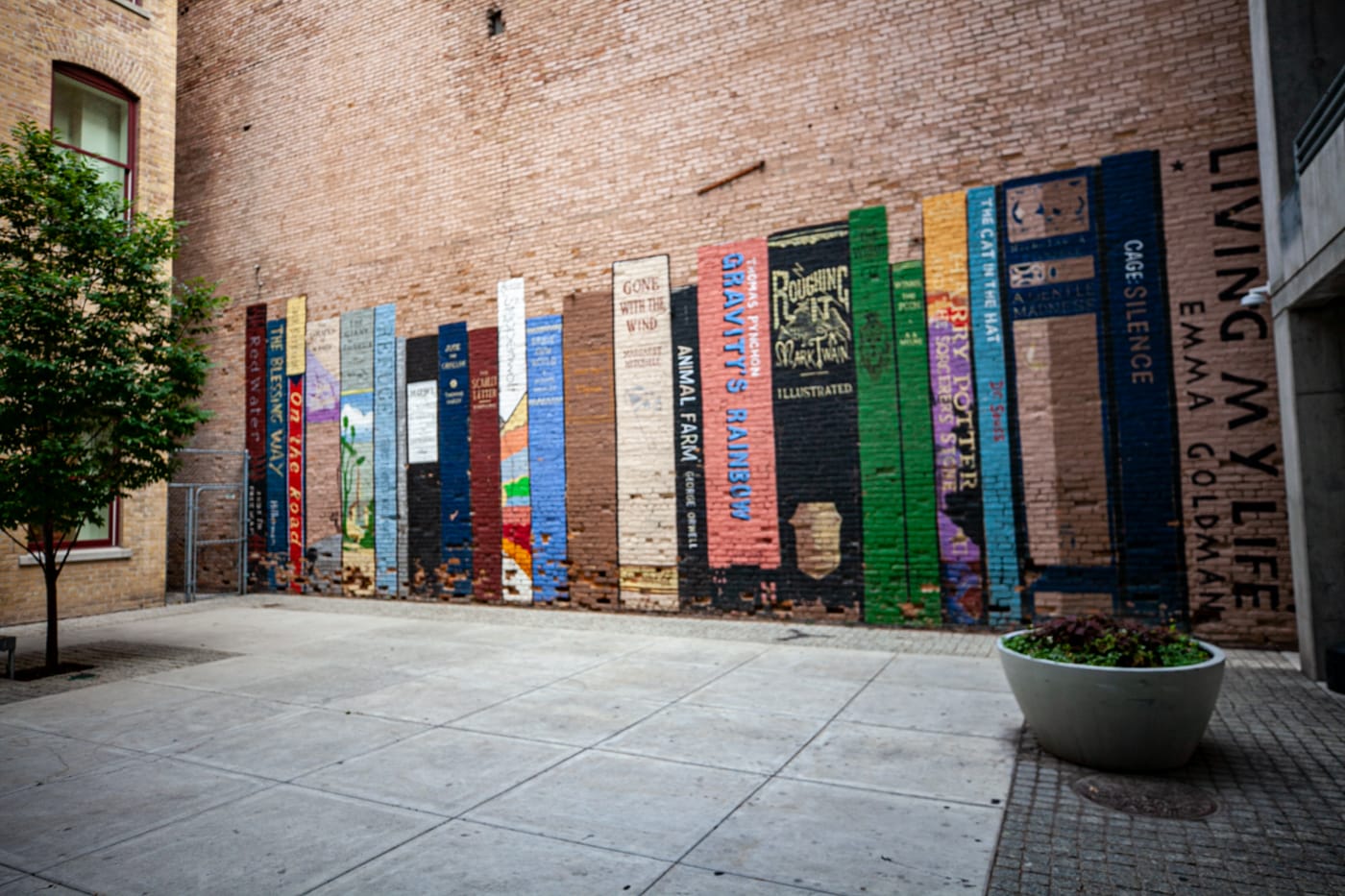 Sam Weller's Books changed its name to Weller Book Works and moved to a different location in historic Trolley Square in 2012, leaving the mural behind.
Today, the building houses a new owner, Eborn Books, and the hidden books mural still delights book lovers who visit the store or sneak behind it.
While you're checking out Salt Lake City murals and Utah roadside attractions, be sure to also look out for the Ave Maria mural, the Constellation Owl Mural, the SLC Pepper mural, and the Salt Lake City mural!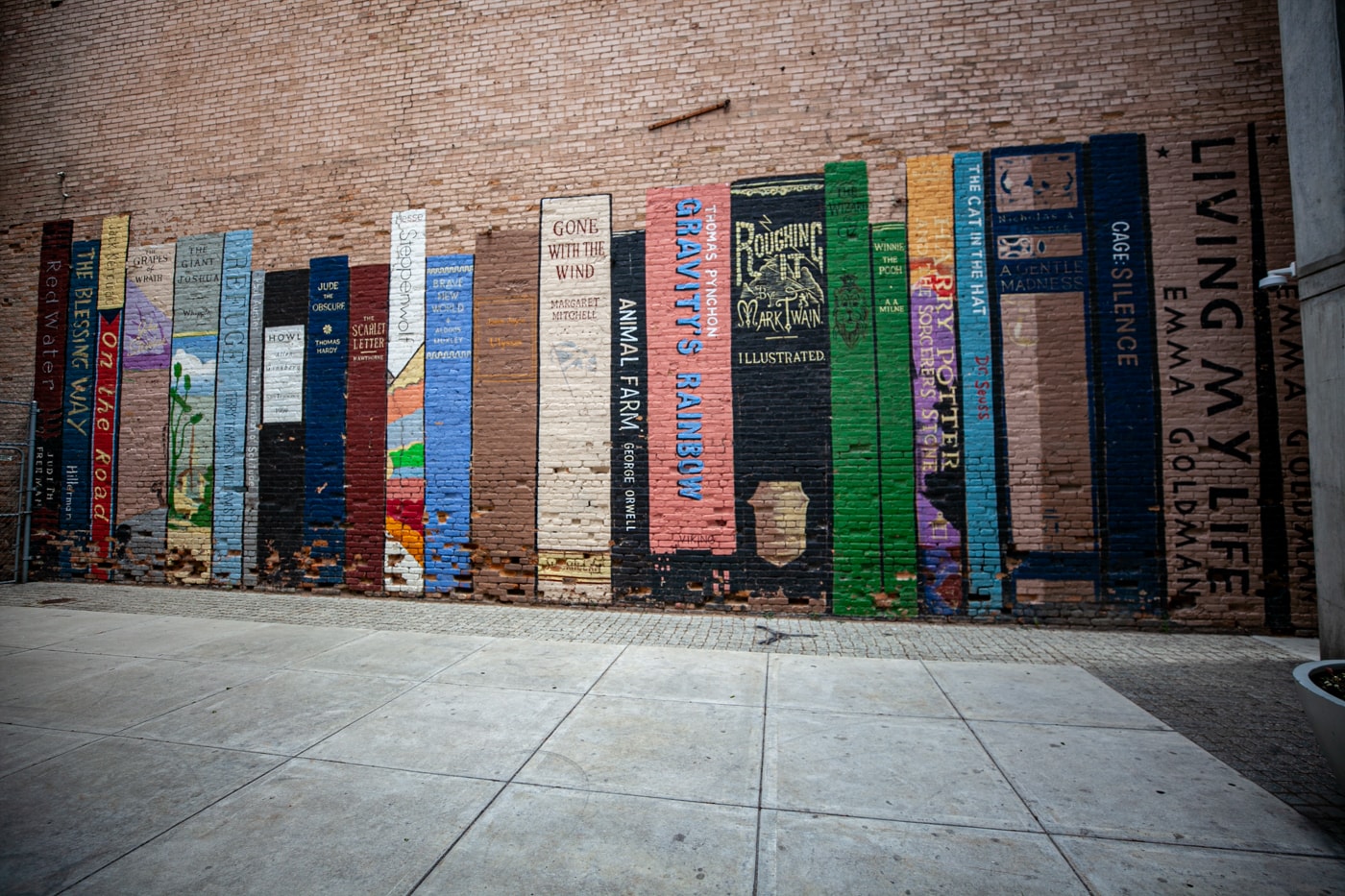 PHOTO OP! Taking photos with the book mural in Salt Lake City, Utah? Try a leaning pose. Stick out your arm, tilt to the side, and pretend to be leaning on your favorite novel!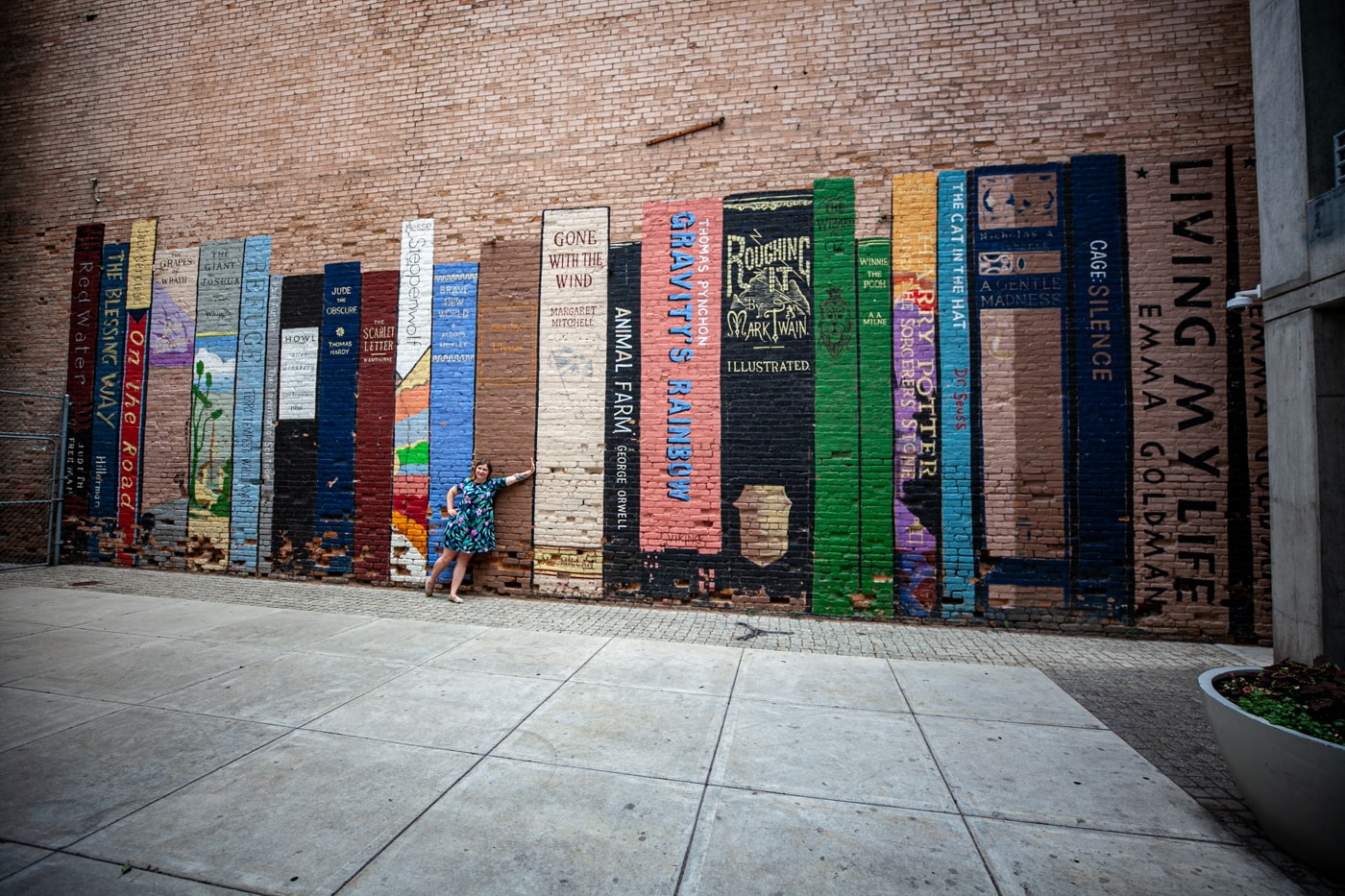 ---
The Book Wall Mural
Location: In a passageway behind Eborn Books, 222 S. Main Street, Salt Lake City, Utah
Cost: Free to See
Hours: Always Visible, might be too dark to see at night
---
Pin This Salt Lake City Mural for Later: