The Salt Lake City Mural is a colorful homage to the Utah city. The work of art features bright, geometric prints in purples, blues, and pinks, an ode to the snow-capped mountains, soaring birds, clouds, and a rising sun. The centerpiece to the piece is a large, geometric heart with "Salt Lake City" printed across it in script.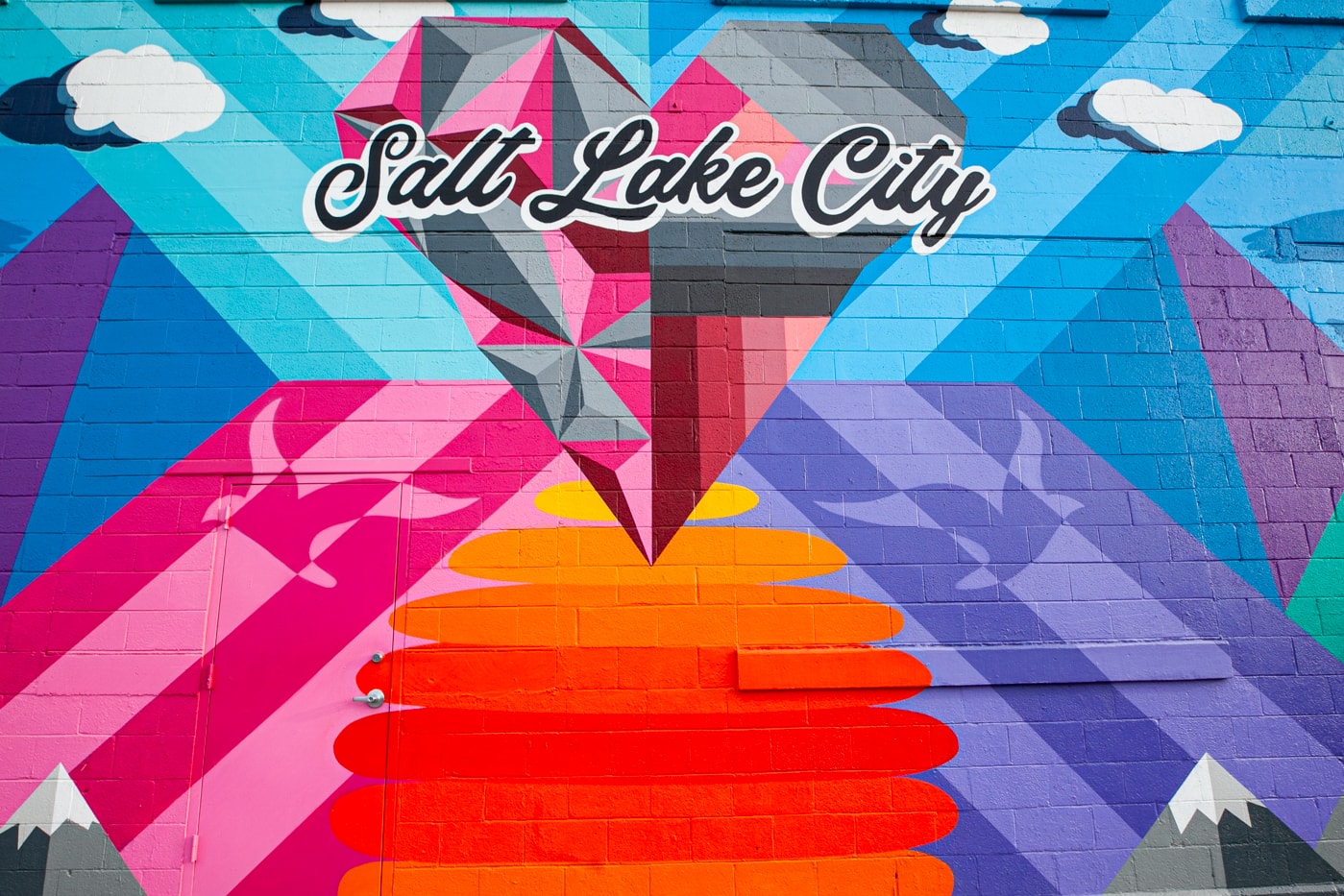 The 2018 street art was designed by artists Pat Milbery and Pat McKinney and painted by Milbery, McKinney, Josh Deitchman and John Hastings.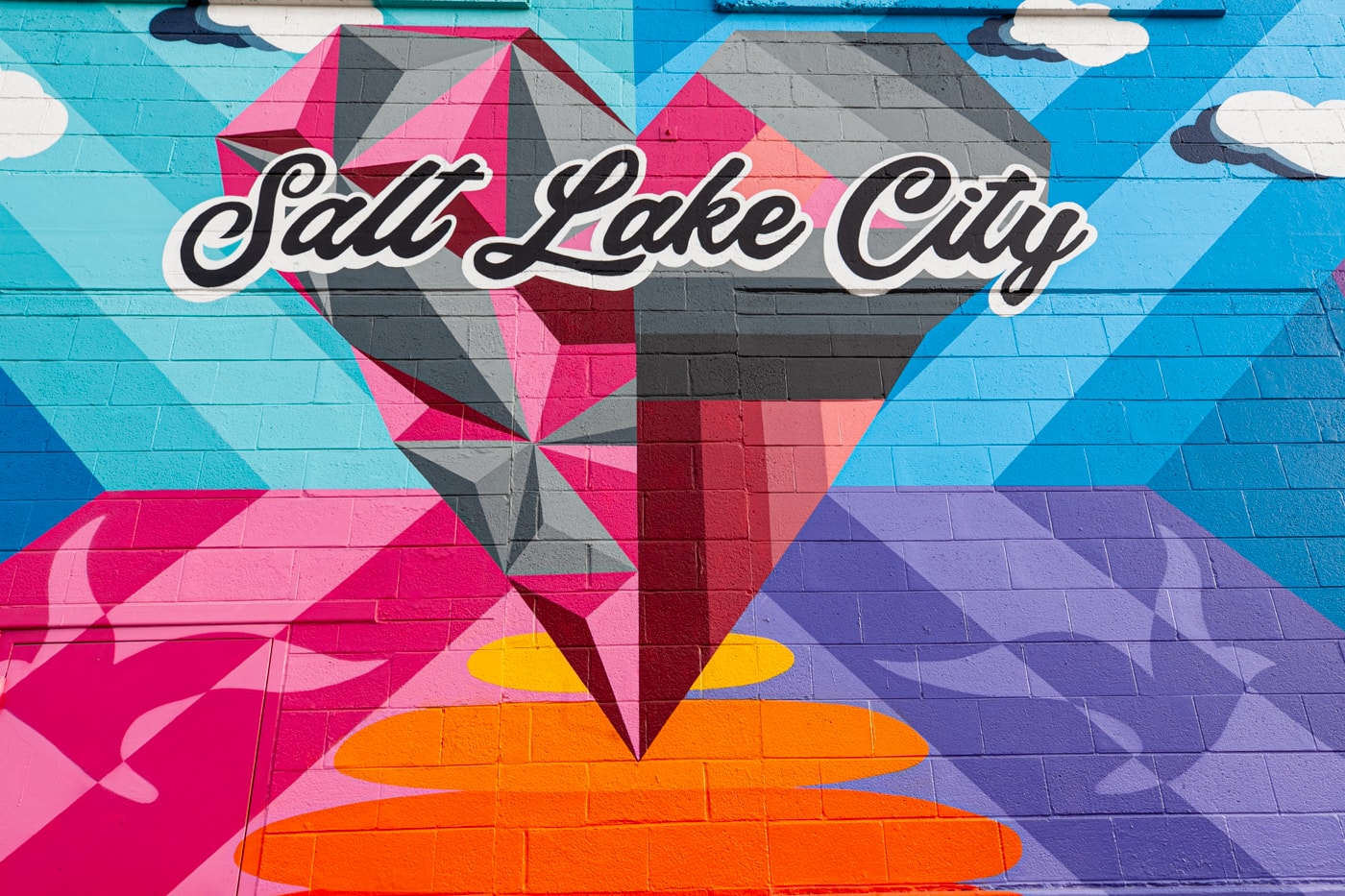 This mural is a spin on the "Love This City" mural project Milbery had previously created in different locations across Denver, Colorodo the features similar graphics. This piece was painted on the INDUSTRY building in downtown SLC, taking up a huge space on the Denver-based co-working space that expanded to Salt Lake City in 2018.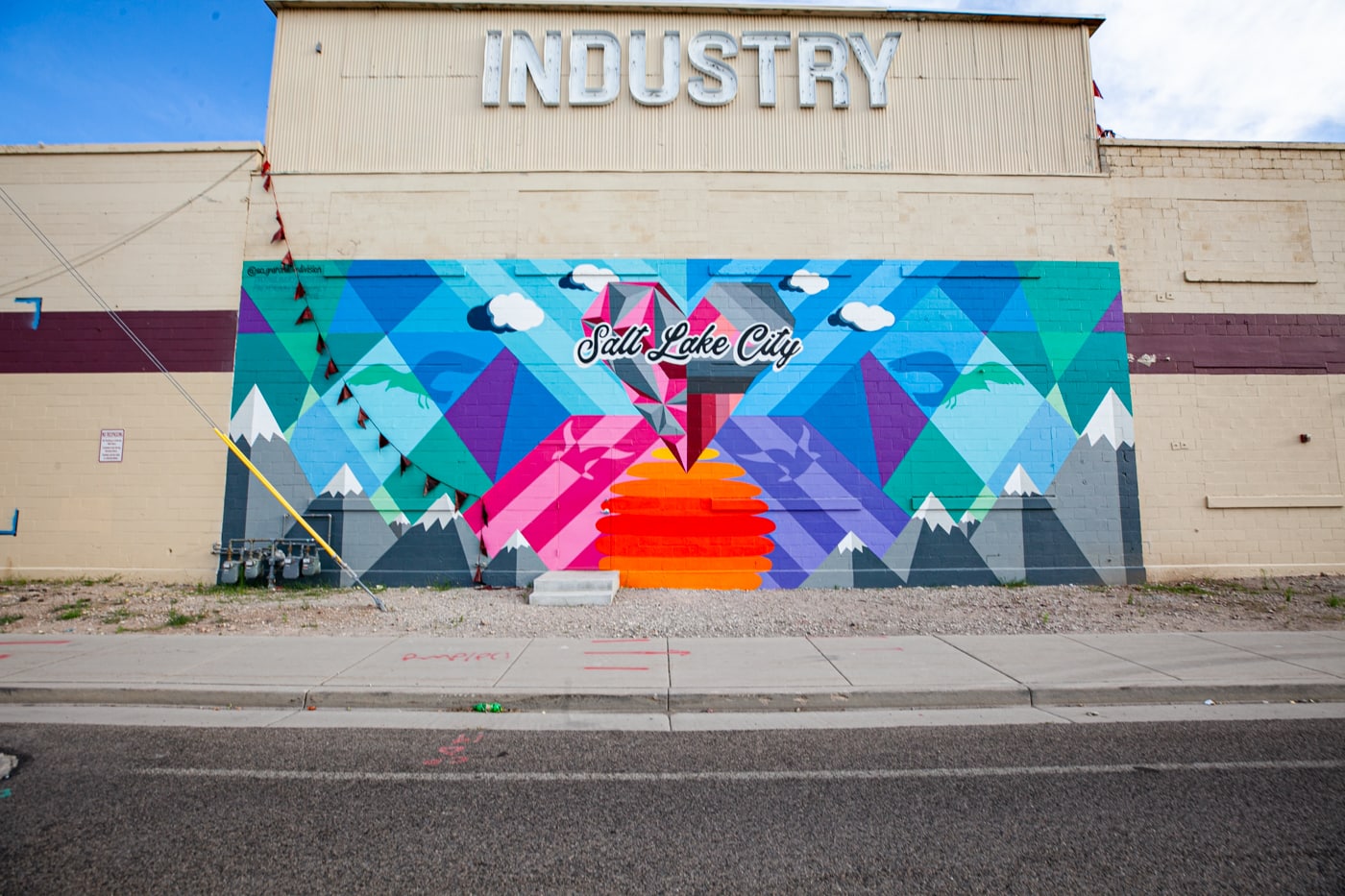 This colorful mural is just one of many pieces of street art that you can find Salt Lake City, Utah. While you're in town and looking for Utah roadside attractions, be sure to take a walking tour and also check out the following: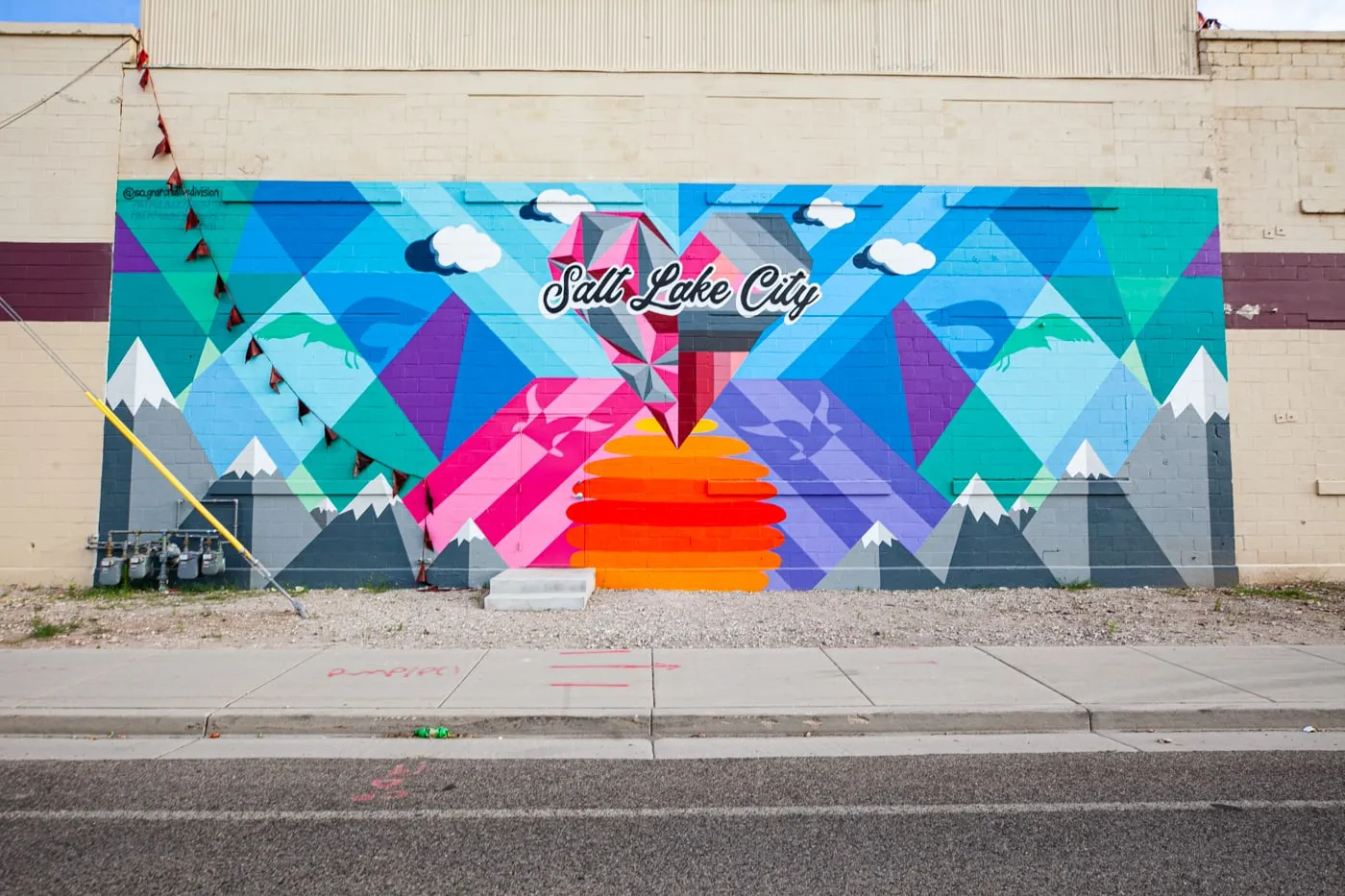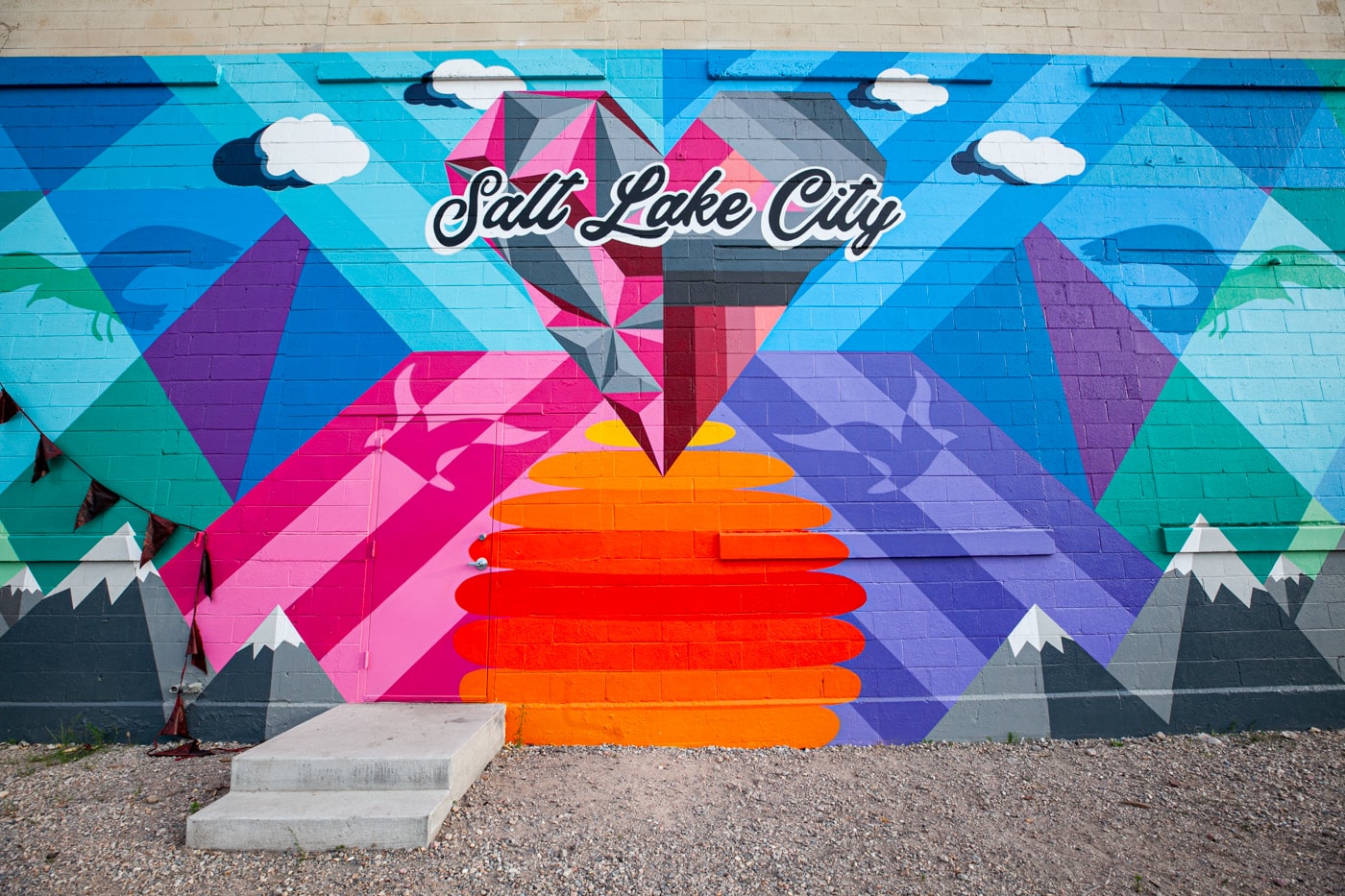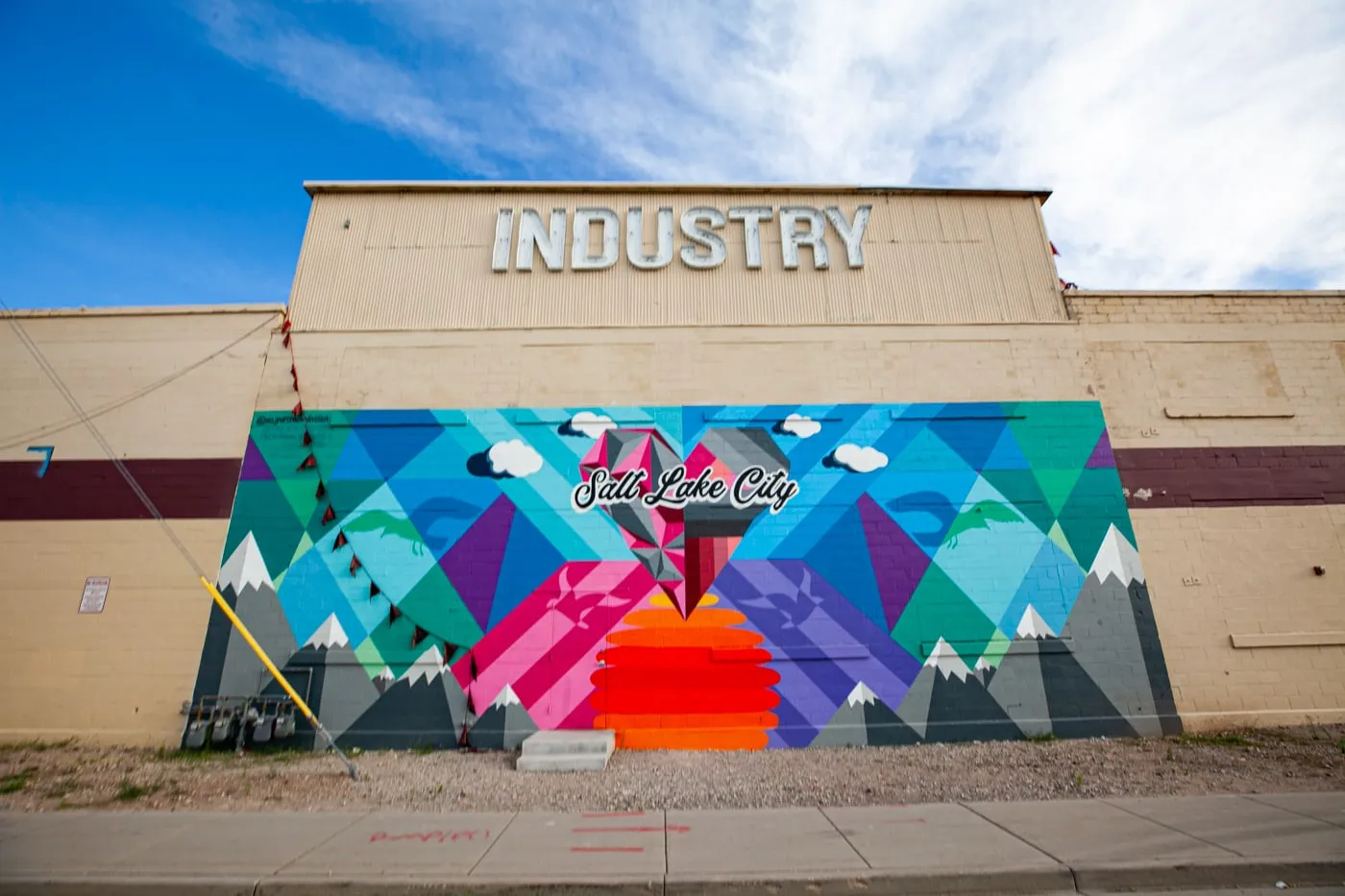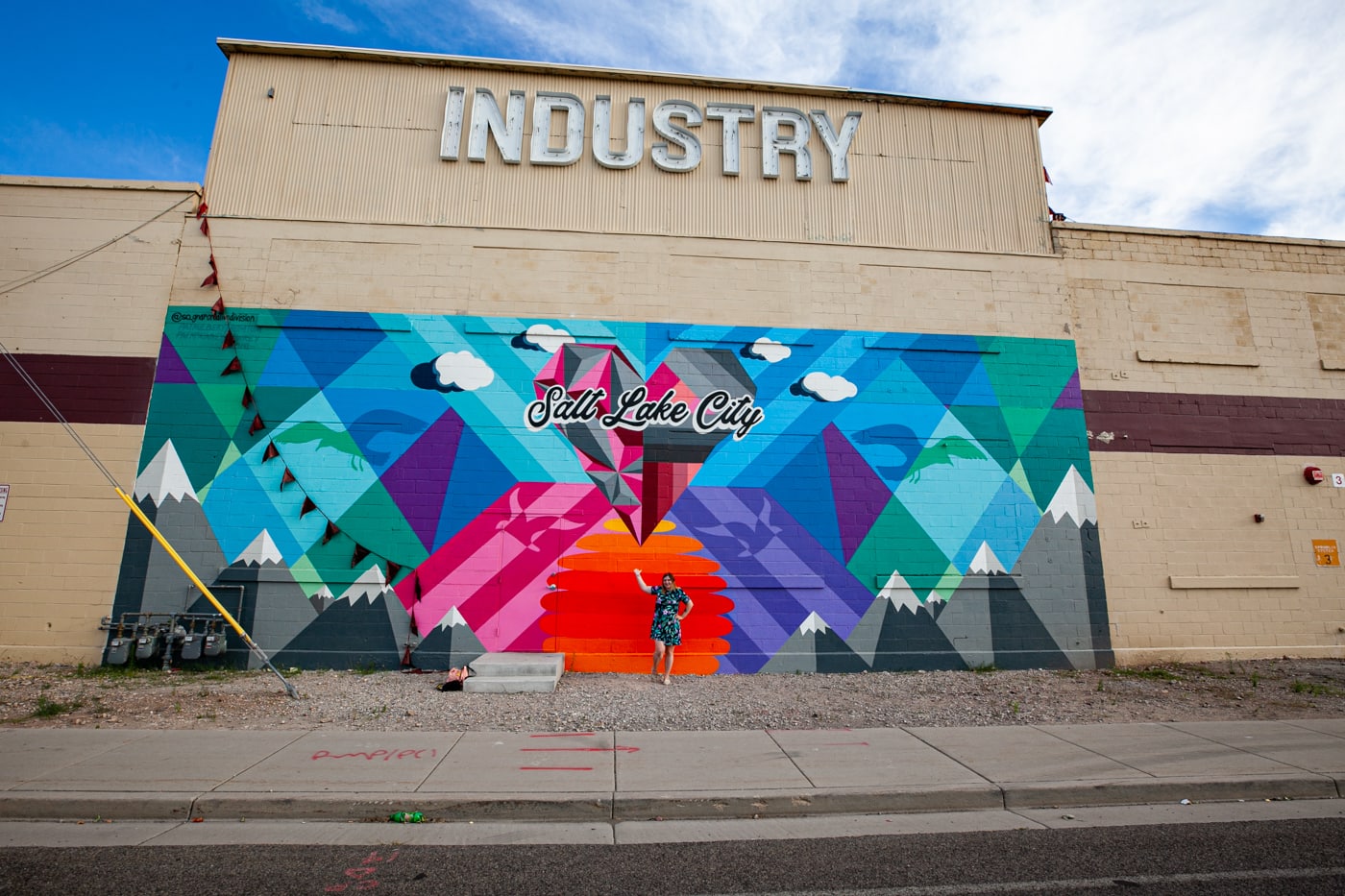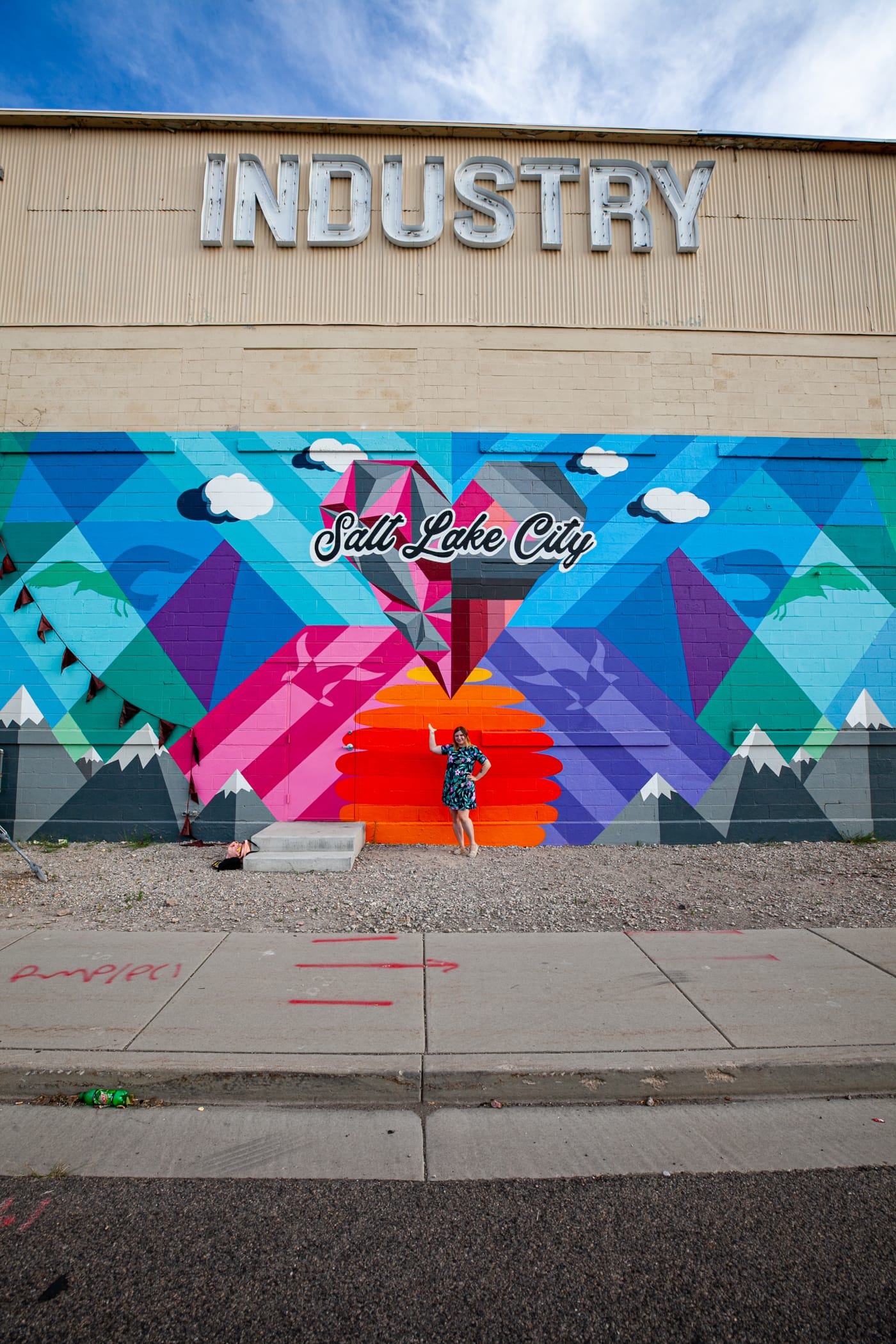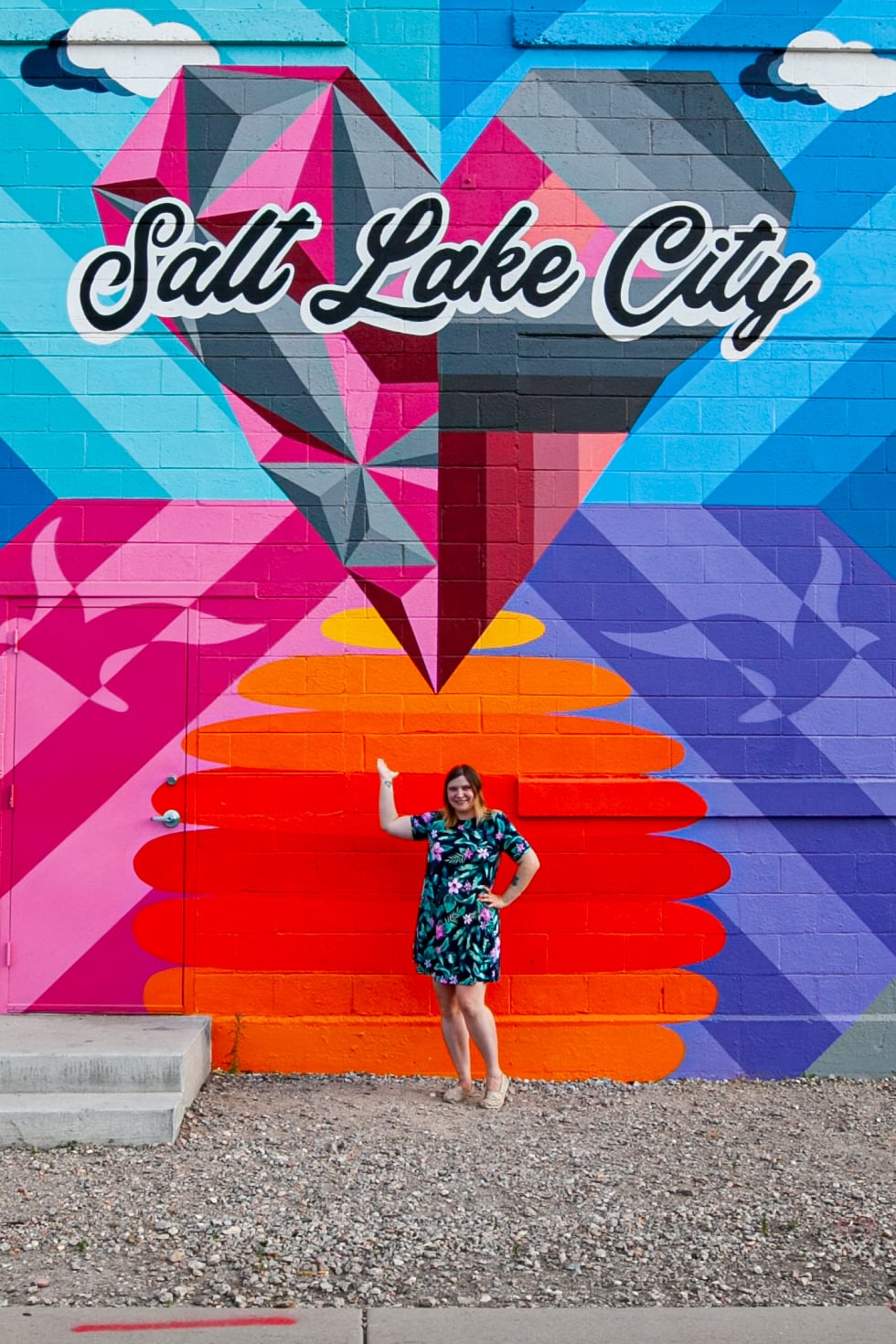 ---
Salt Lake City Mural
Address: 619 S 600 W Salt Lake City
Hours: Always Visible
Cost: Free to See
---
Pin this Utah Mural: