Being a Chicagoan has many advantages…one of those most definitely being that we have some of the best hot dog choices the country has to offer. Whether you love Portillo's or Hot Doug's, Gene and Judes or The Wiener's Circle, there is definitely one place that stands in a league of its own…so much so that is doesn't sell hot dogs, it sells Superdawgs.
I've talked here about Superdawg before. Back in 2008 with the original Superdawg and then back in January when I stopped by the new Wheeling location on opening day.
But there was one thing missing back in January that just made a Superdawg location a true Superdawg location: the iconic giant hot dogs (Maurie and Flaurie) on top of the roof.
This past Thursday Maurie and Flaurie were finally complete and placed in their proper location, and so I drove up there on Friday night to check them out…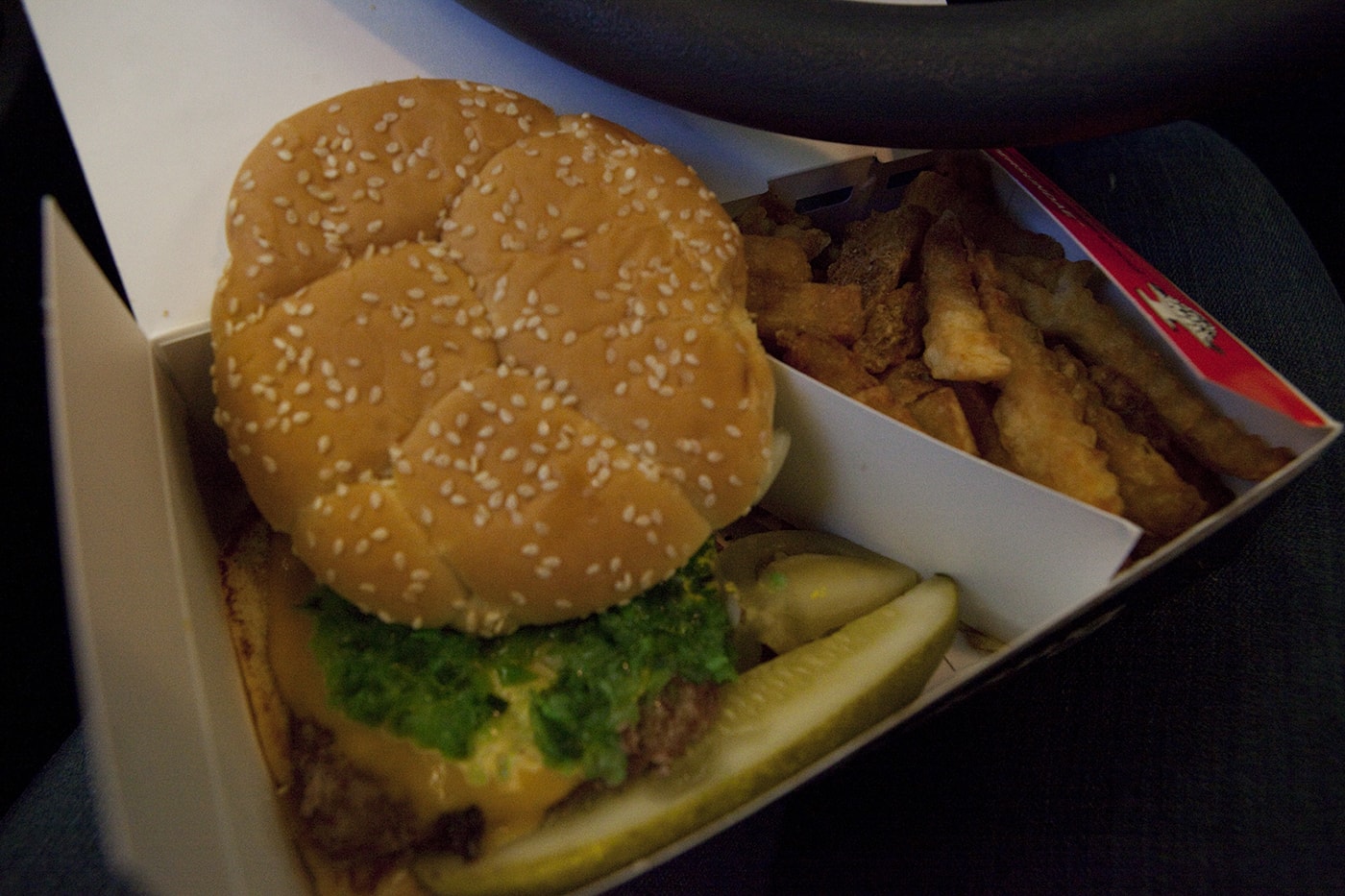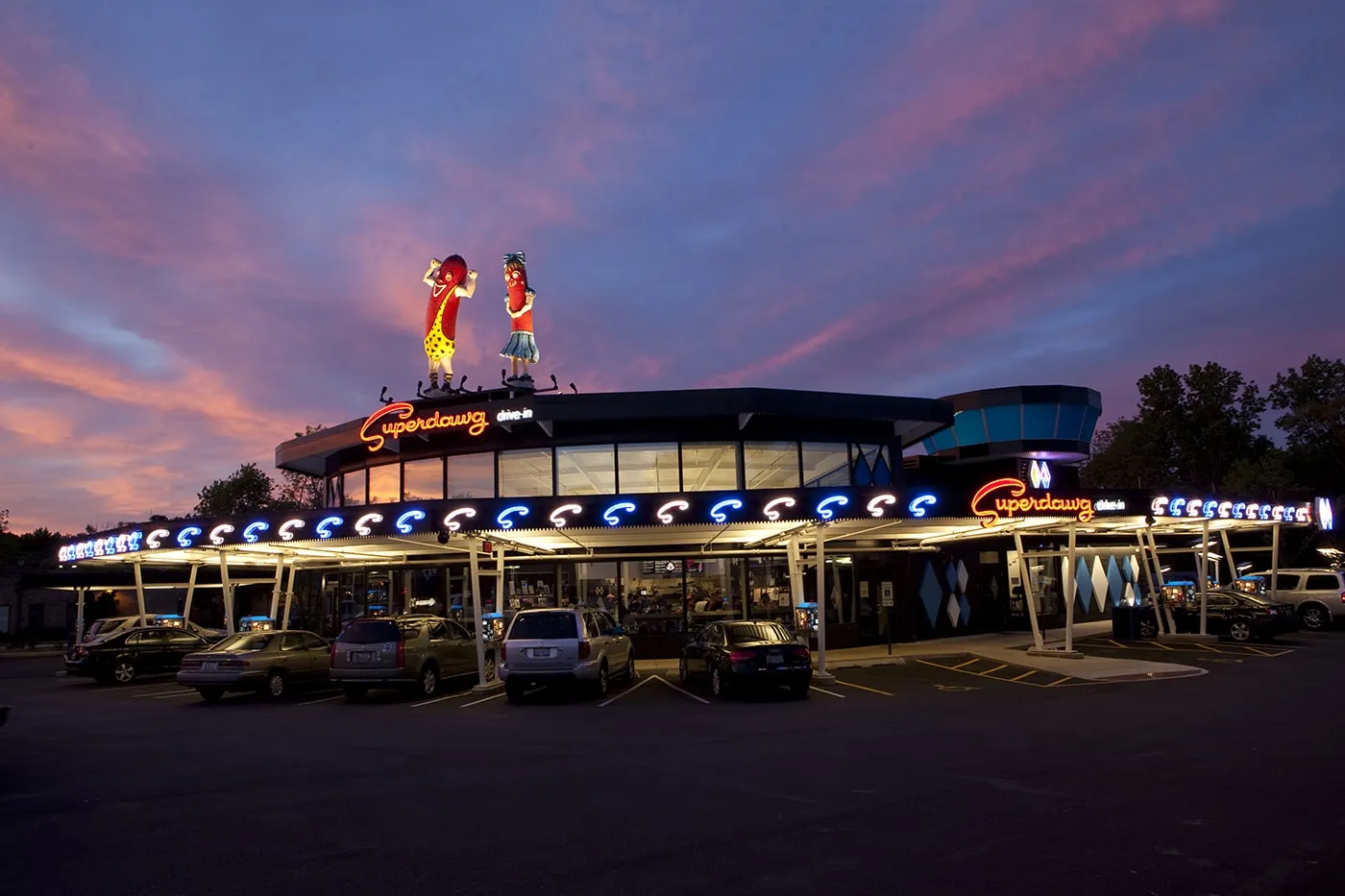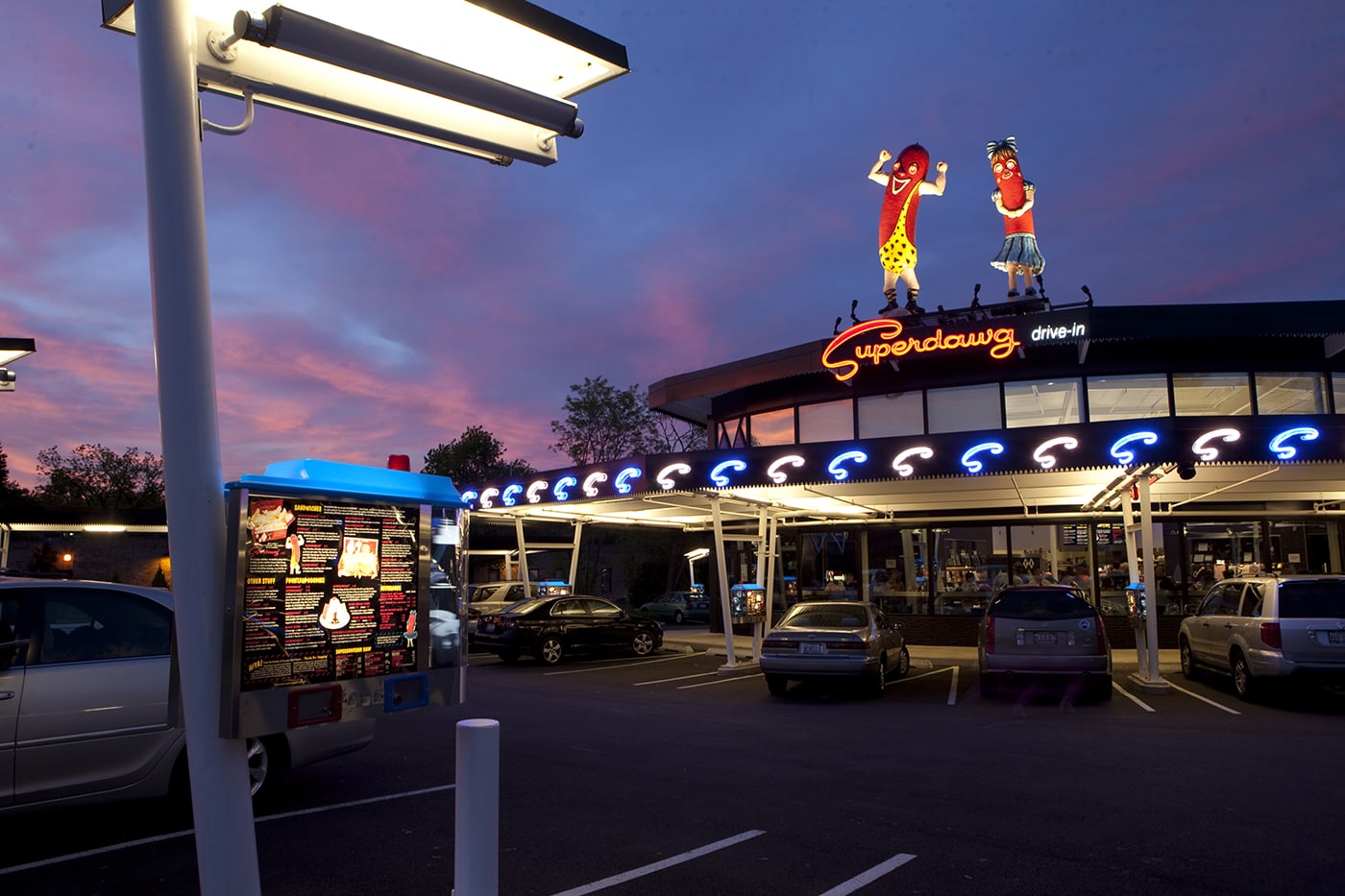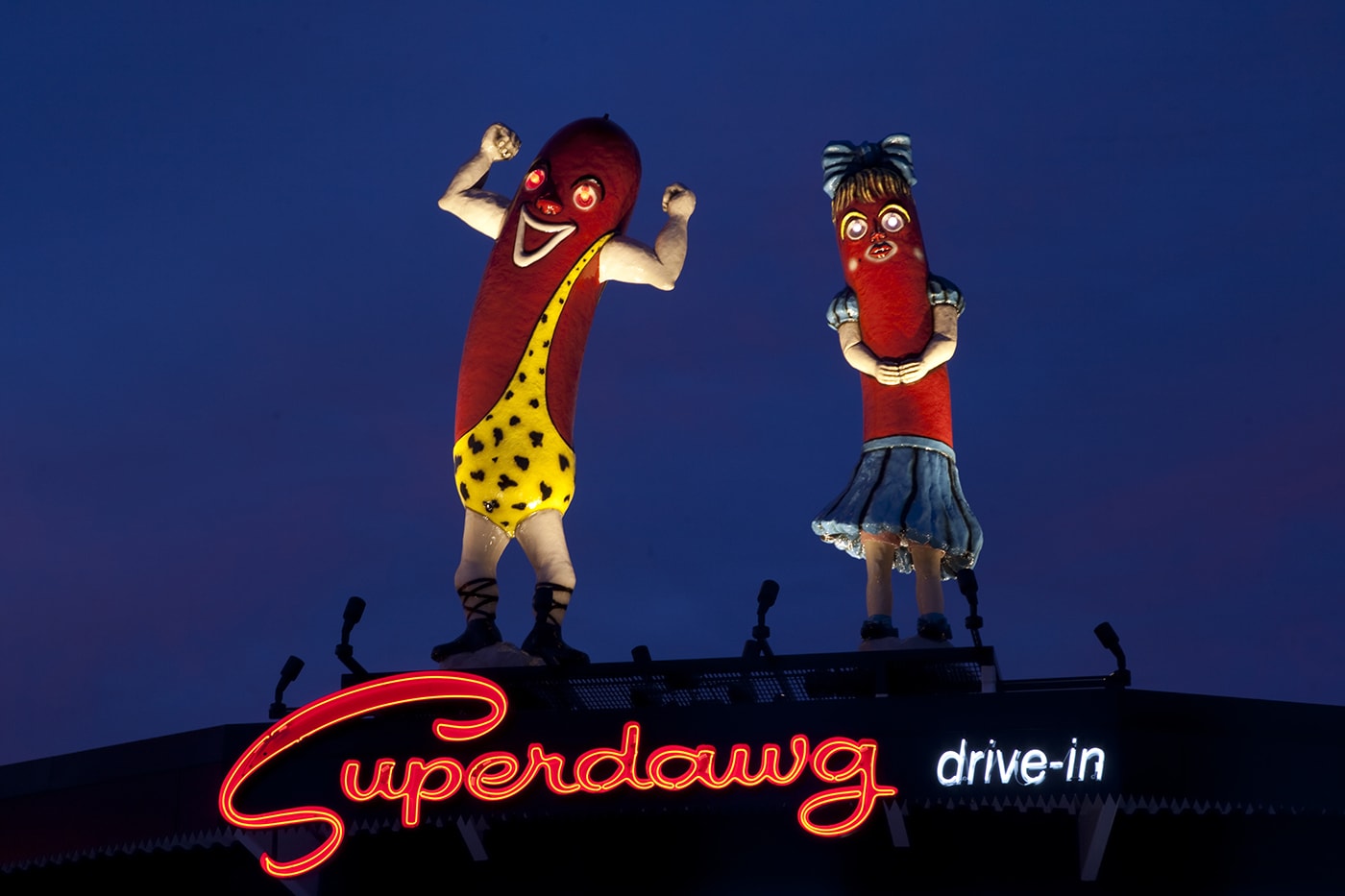 Site: Superdawg Wheeling
Location: 333 S. Milwaukee Ave., Wheeling, IL, 60090
Cost: Menu prices vary, CASH ONLY!
Hours: 11am – 1am Sun-Th, 11am – 2am Fri-Sat
Date: May 14, 2010