Sometimes its 3pm and you're at work, which means you are also on Twitter (hey, you're only human) and you see the tweet you and many others have been waiting for too long: Superdawg Wheeling is open.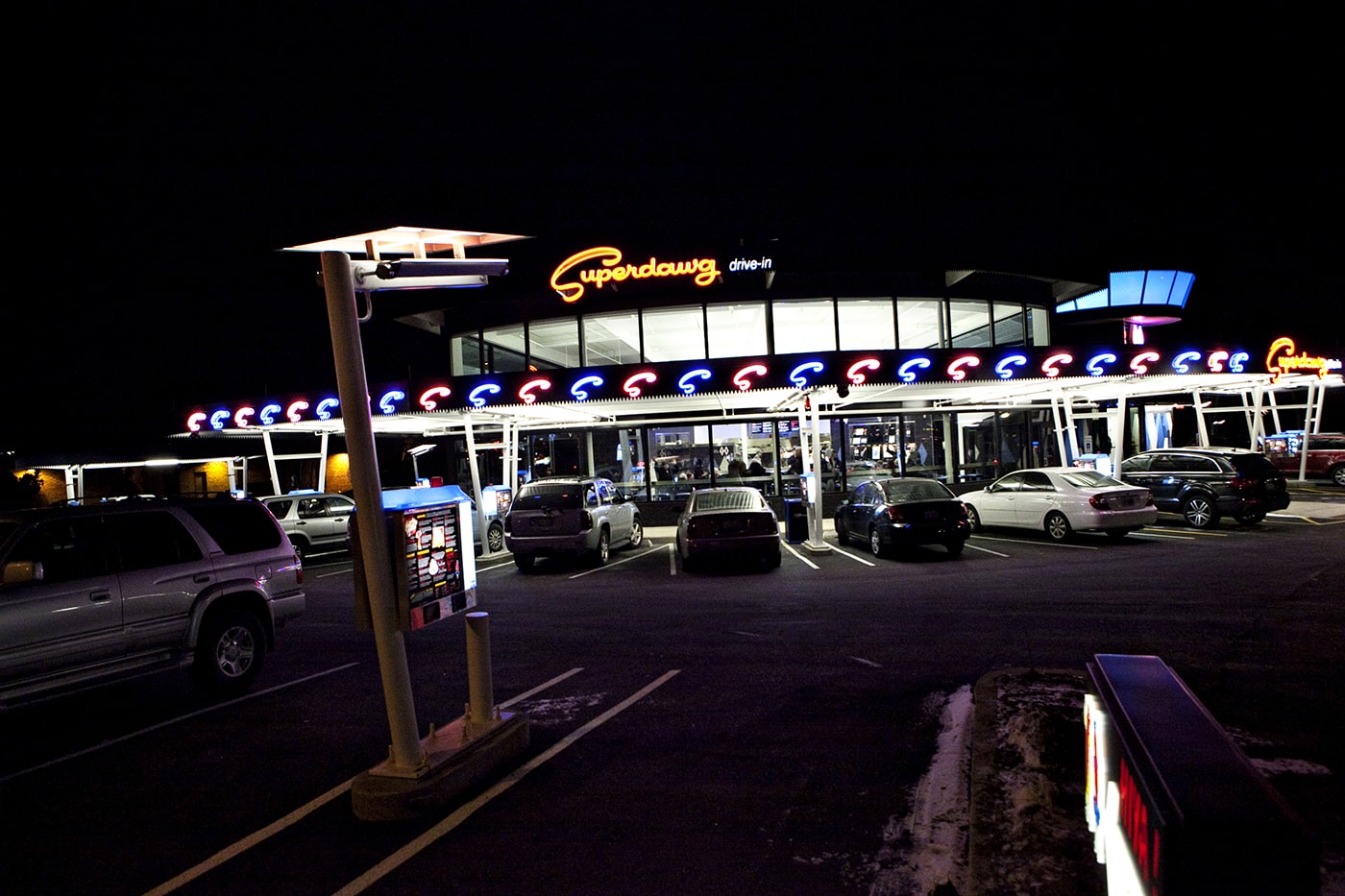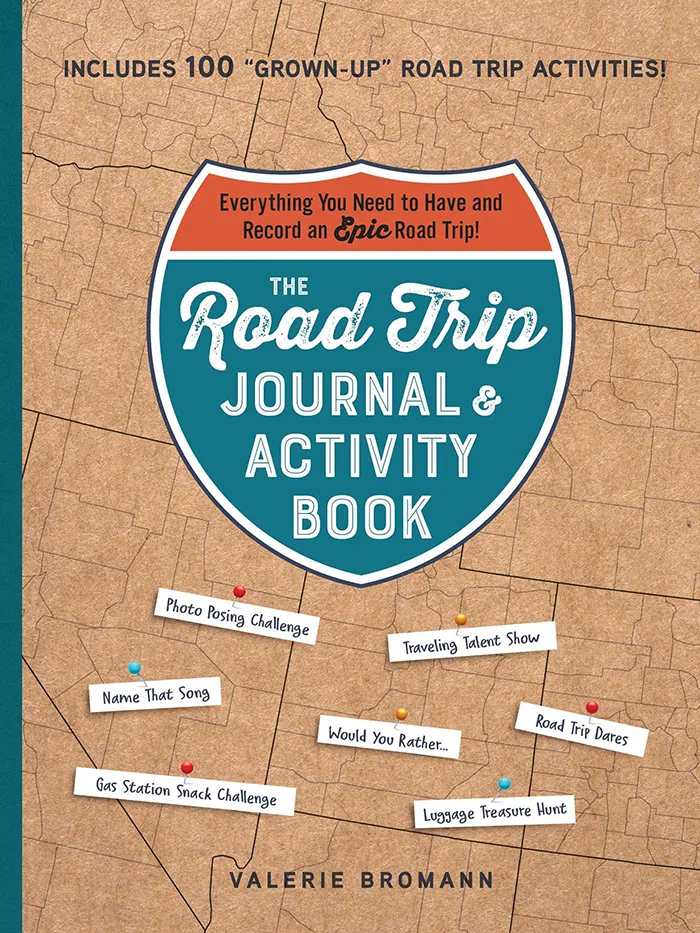 The Road Trip Journal & Activity Book
Everything You Need to Have and Record an Epic Road Trip!
Enjoy fun games and challenges to pass the time on your next road trip and have a keepsake to look back on for years to come with this entertaining must-have for your next vacation.
Superdawg was opened in Chicago in 1948 by Maurie Berman and his wife Florence. The neighborhood carhop is just as well known for its mustard/neon relish/pickle/onion/hot pepper topped dogs as it is for its 12-foot Maurie and Flaurie anamorphic hot dogs that perch on its roof. I've talked about Superdawg before here.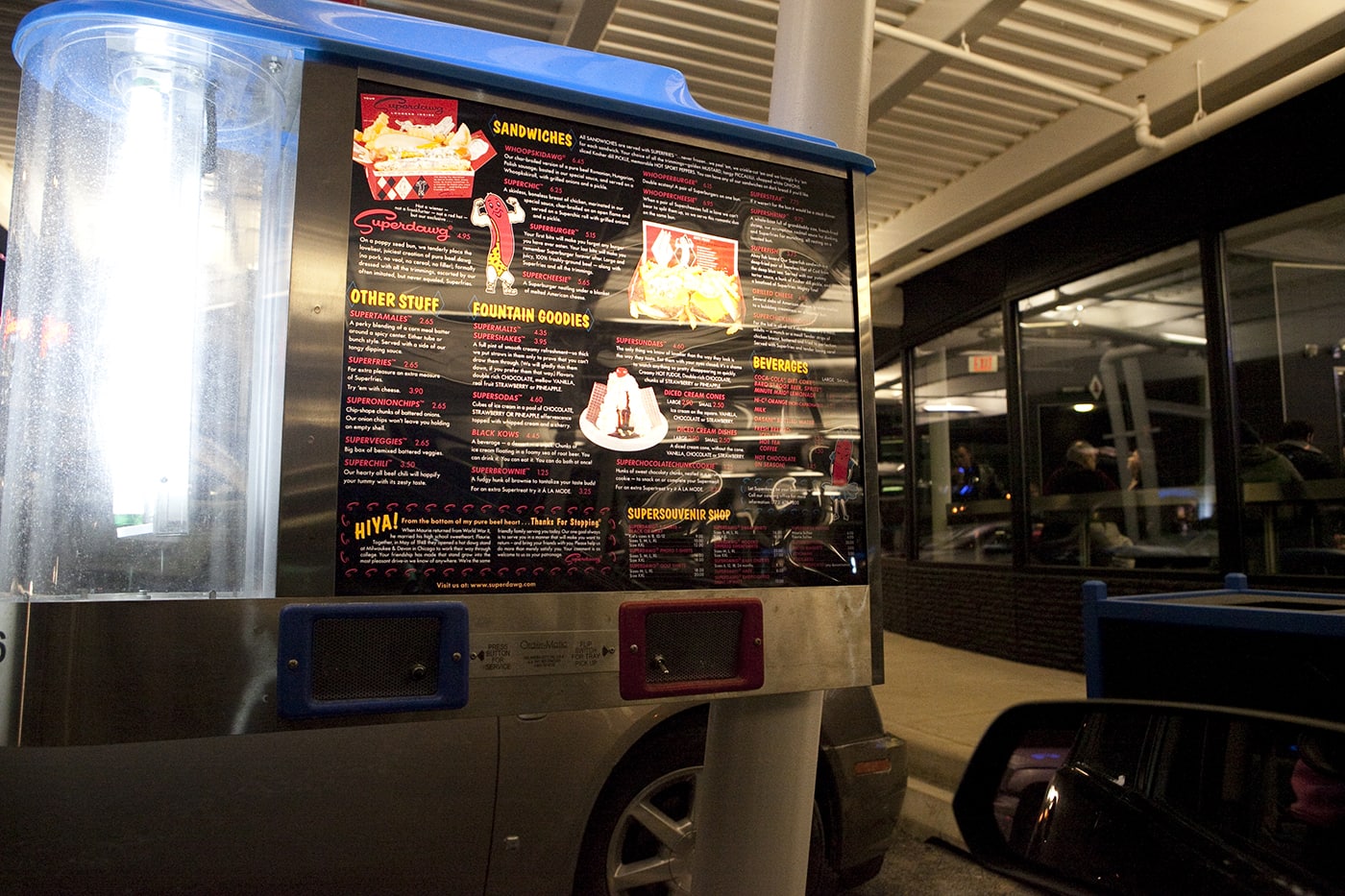 And 50 years later here we are again.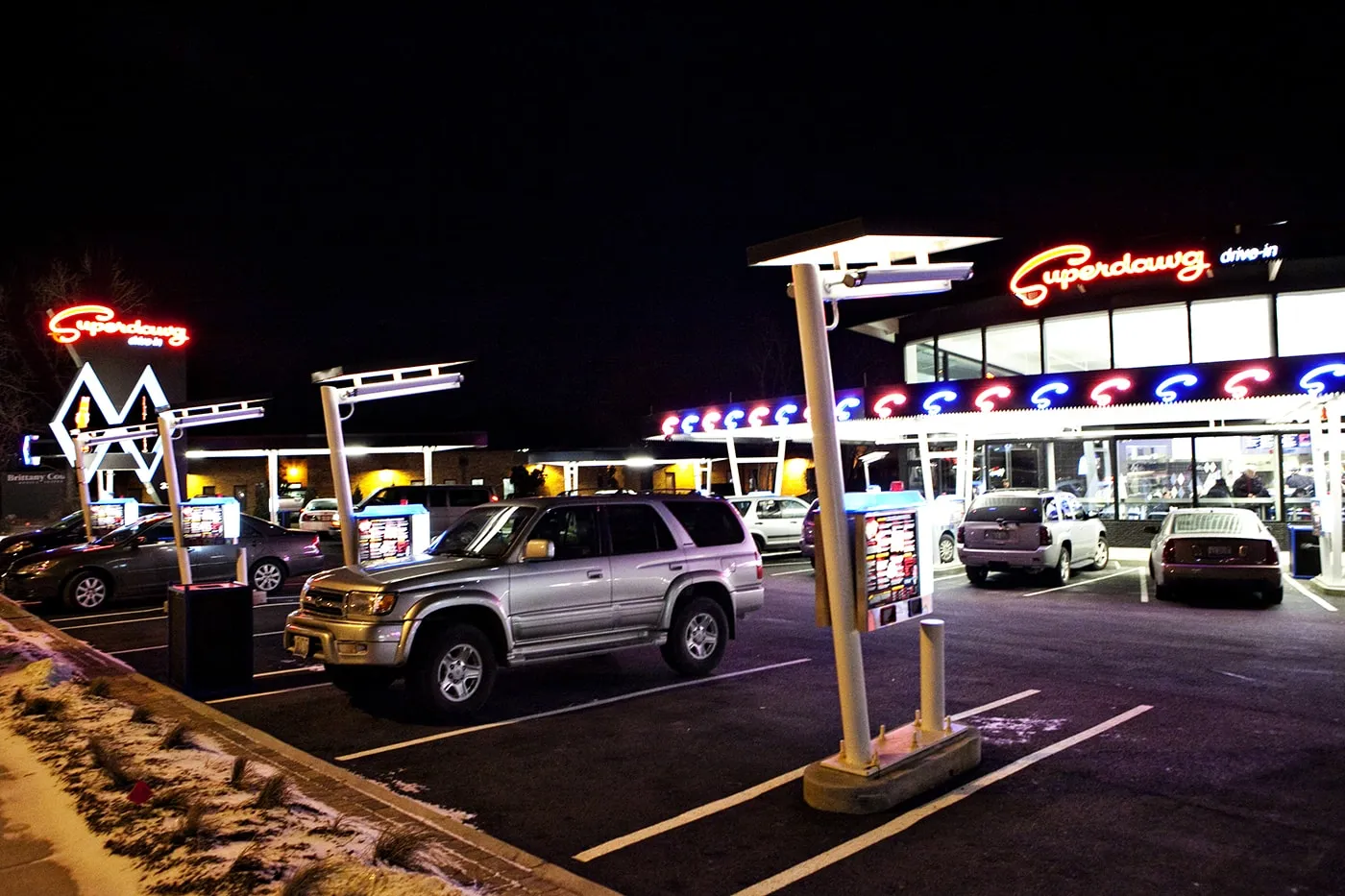 For months, eager Chicago-area-ans have been repeatedly asking one question: When will the Wheeling location open? Construction began, the building went up, ordering stations installed. And yesterday. At 3pm. Out of nowhere. We got the tweet: Superdawg Wheeling is open.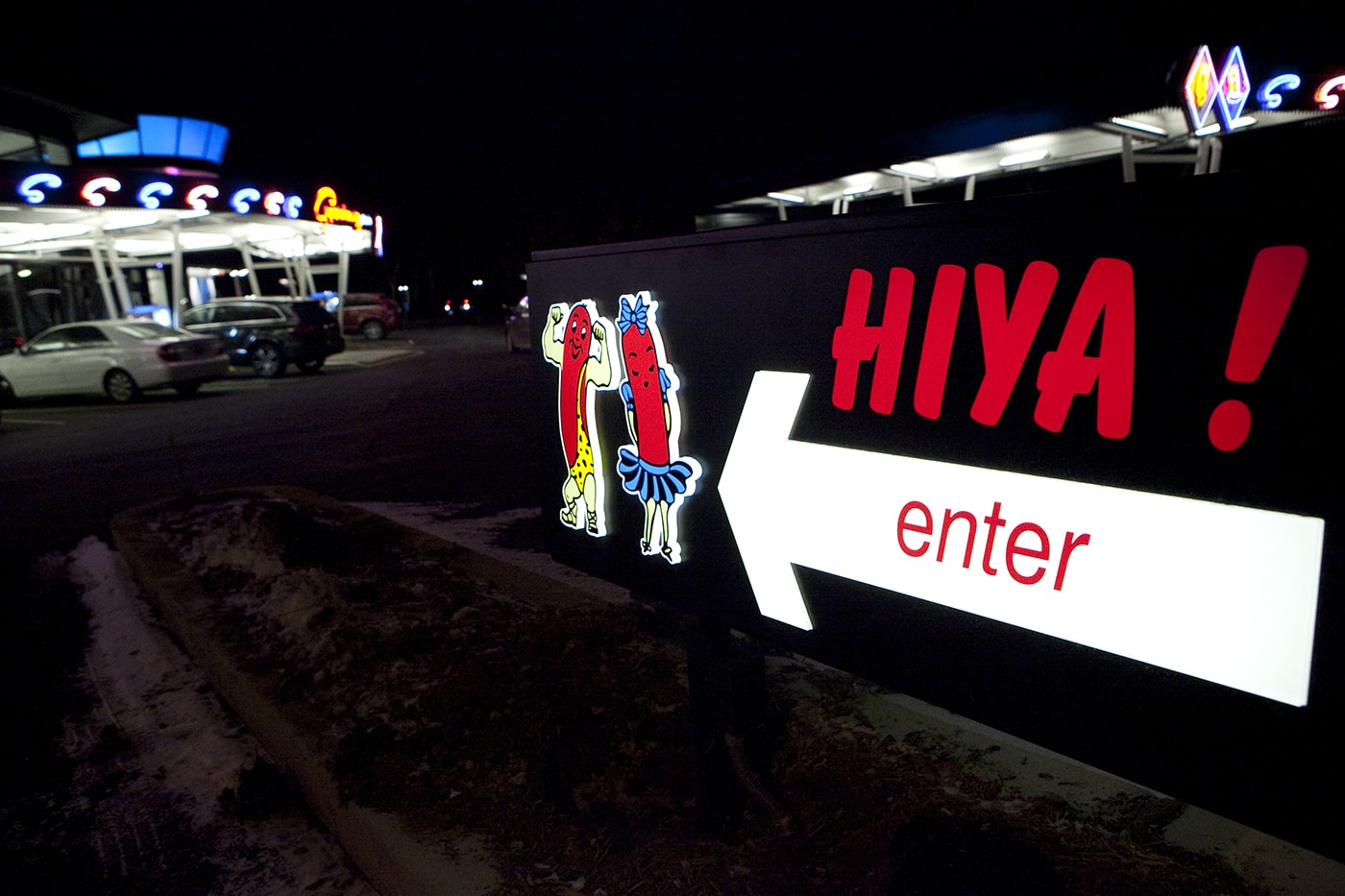 So, naturally, I dropped all plans for the night to drive 45 minutes for a hot dog in a cracked-window car on one of the coldest nights of the season. OK, so granted the entirety of my night was going to consist of baking a cake for my roommate's upcoming birthday. And since she specifically requested a cake from a box I was able to bake it in under an hour and leave it to cool while I went to fulfill my new journey. (Hey, it has to cool before frosting anyways, and I had to kill time doing something.)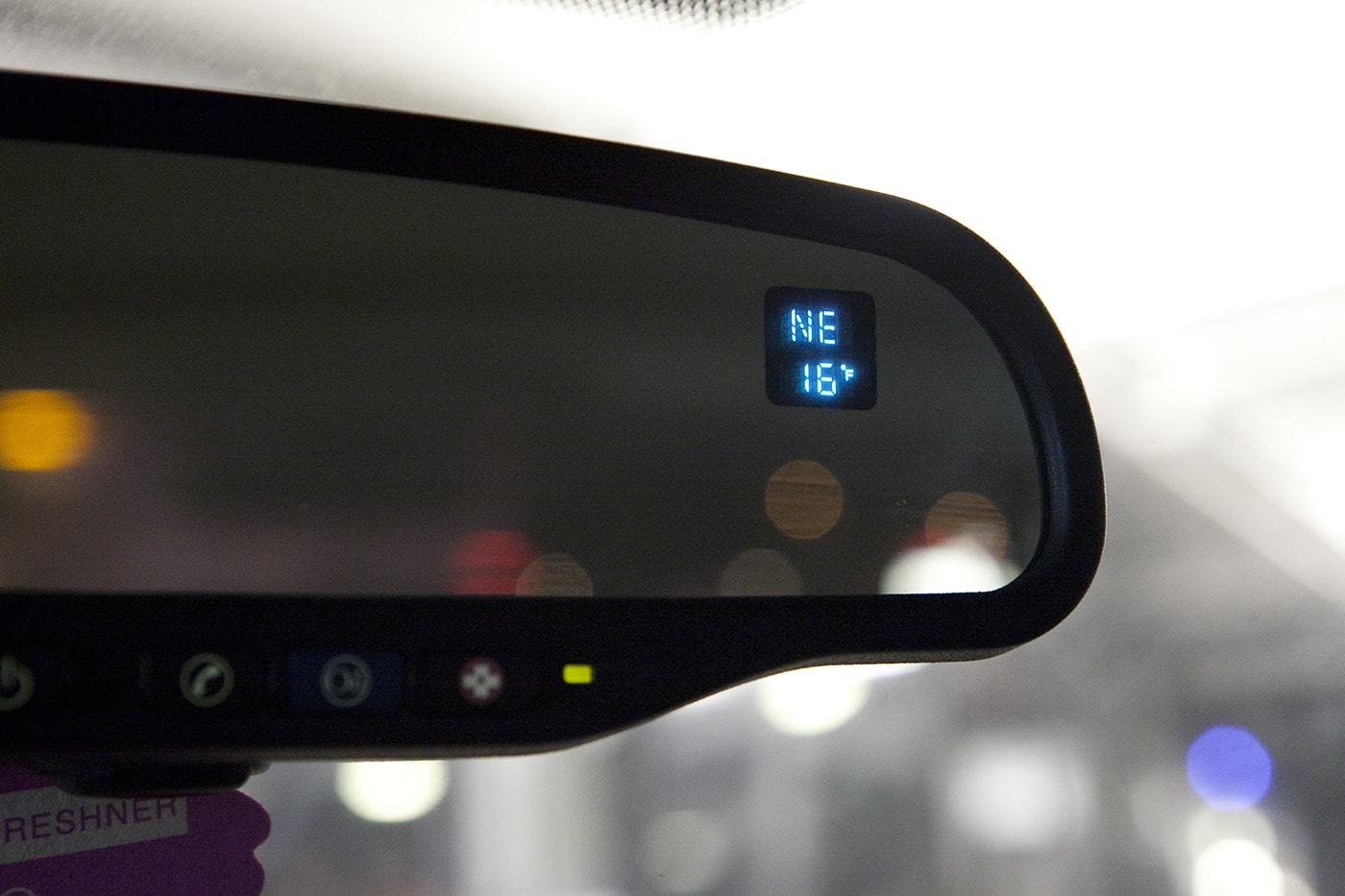 So I drove to Wheeling. Which is actually further than the original from me but hey, how often do you get to eat at a Superdawg on its opening day?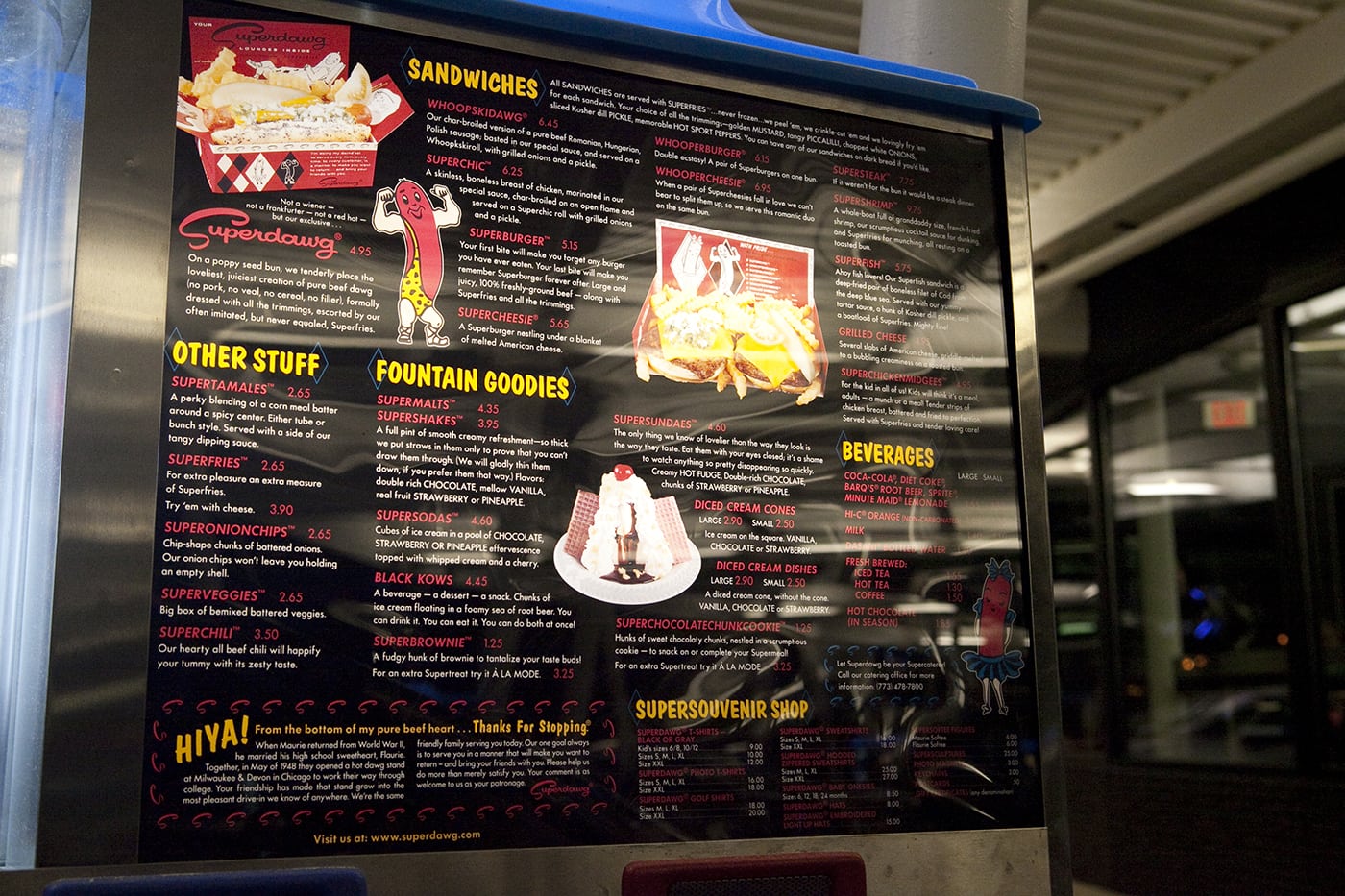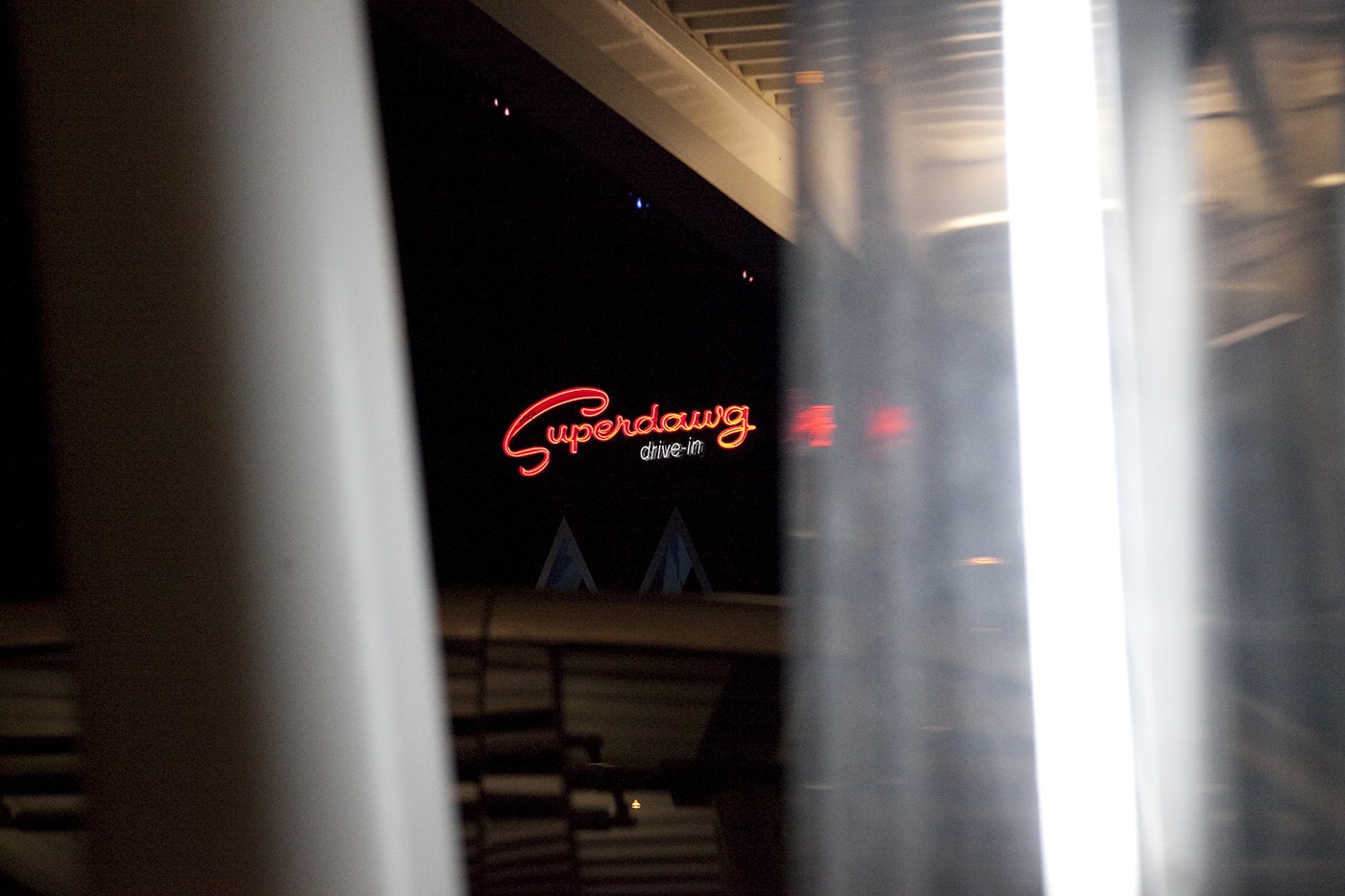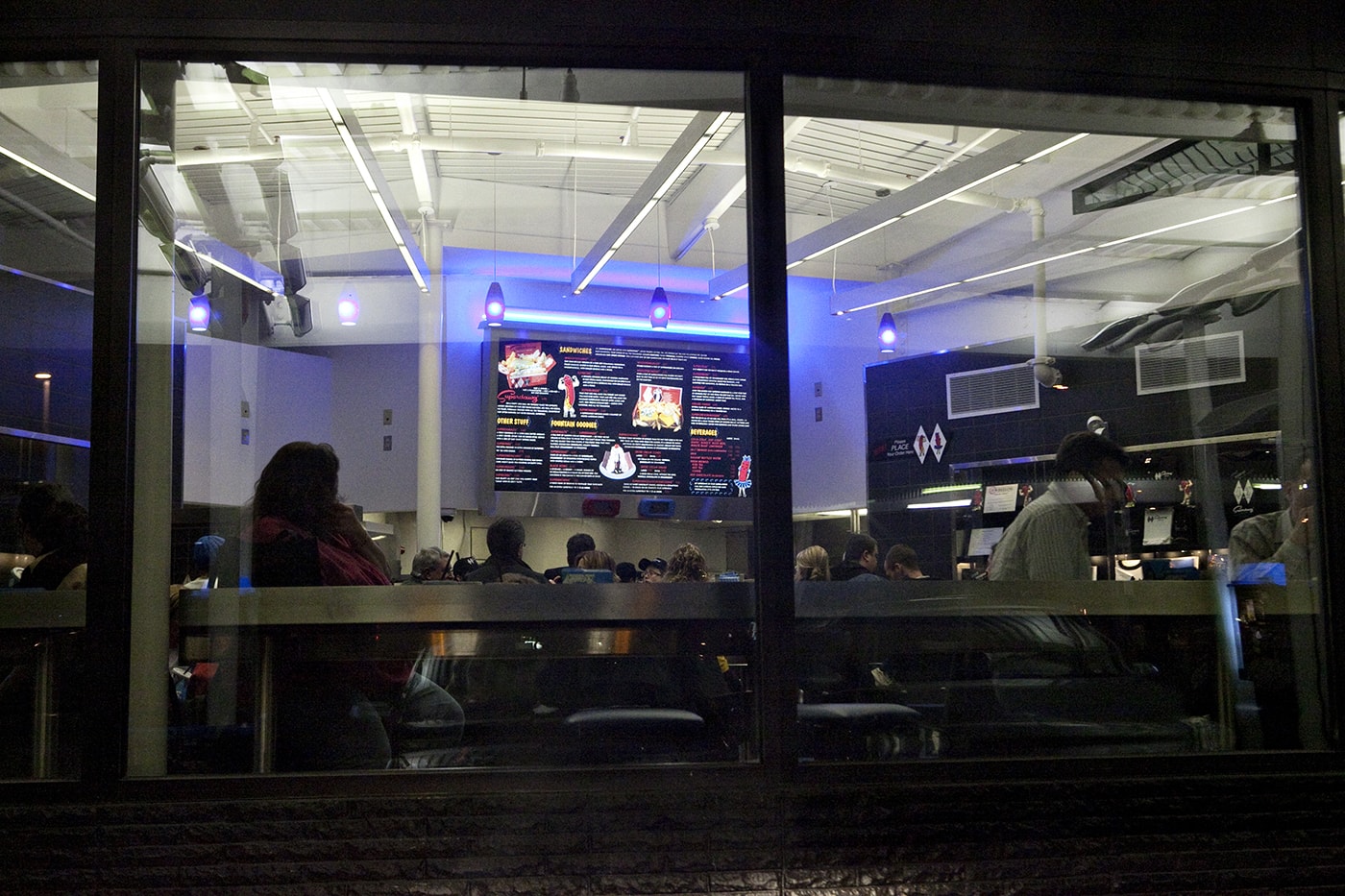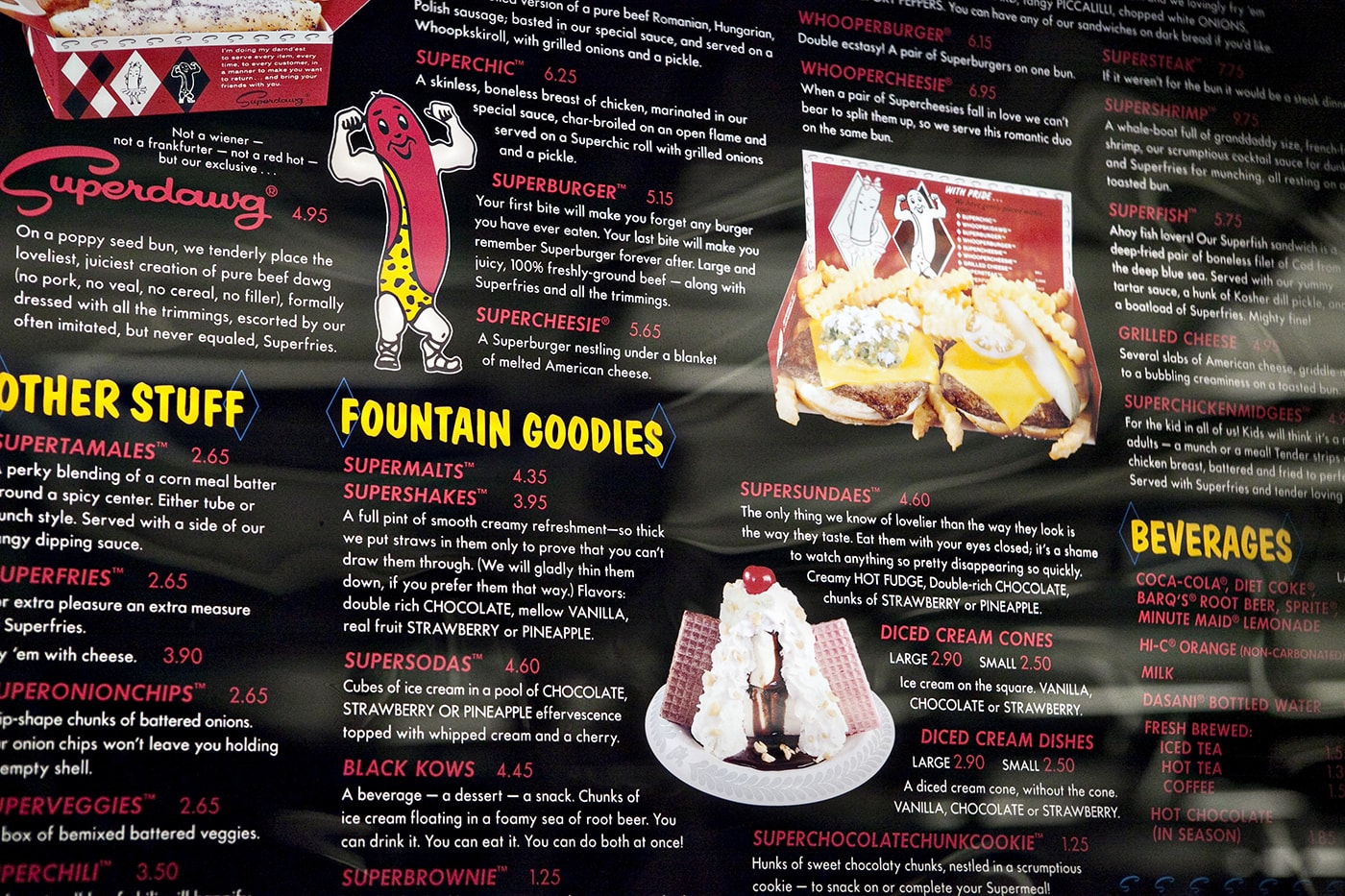 I pulled my car up and pressed my button to order. Everyone there seemed to be inside. But I think the greatness of the place is to sit in your car and order from the glowing menu box and eat in there. So I ordered a Superdawg and some Superveggies and a chocolate milkshake. And they were delivered to my window on a tray.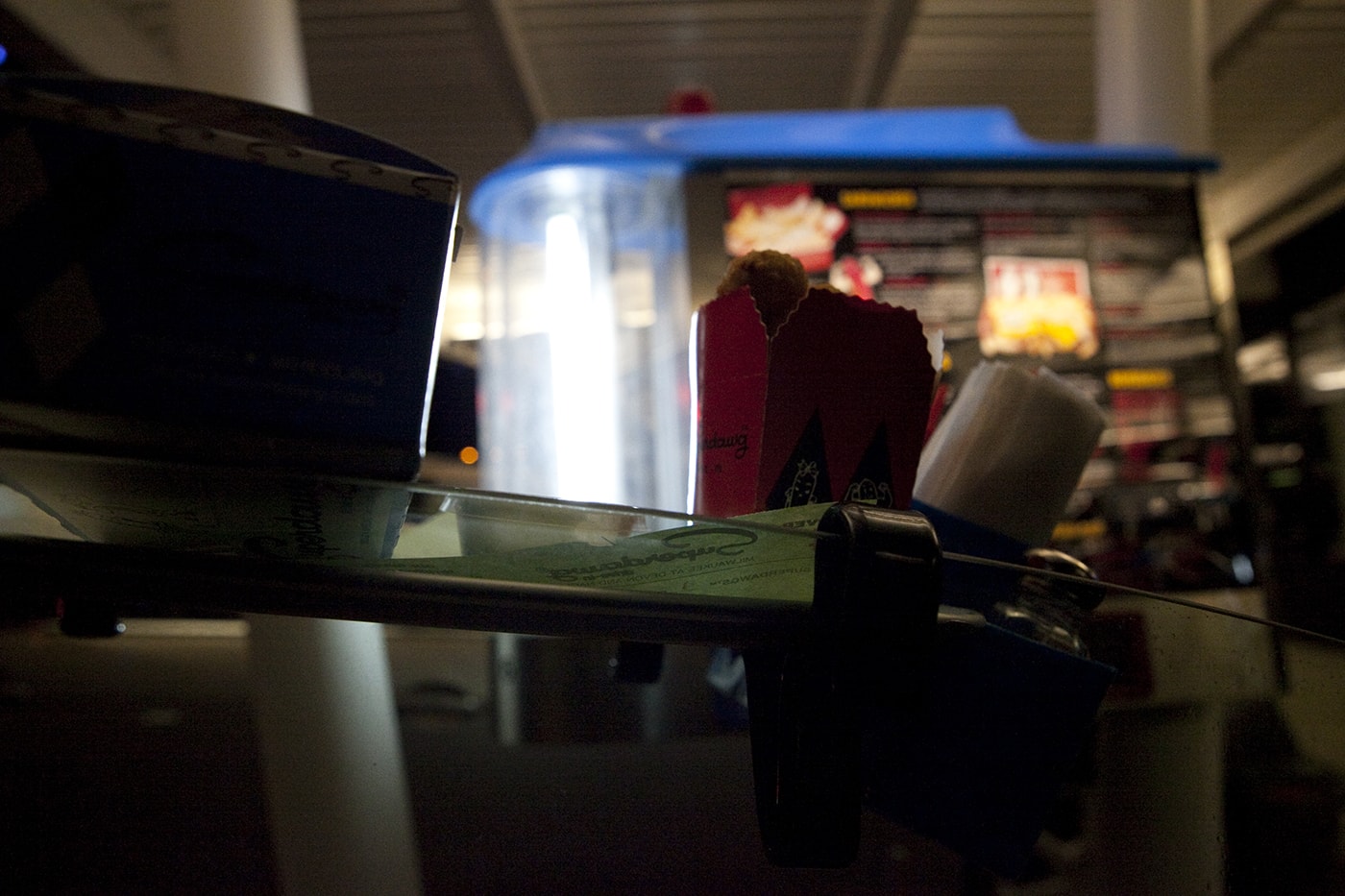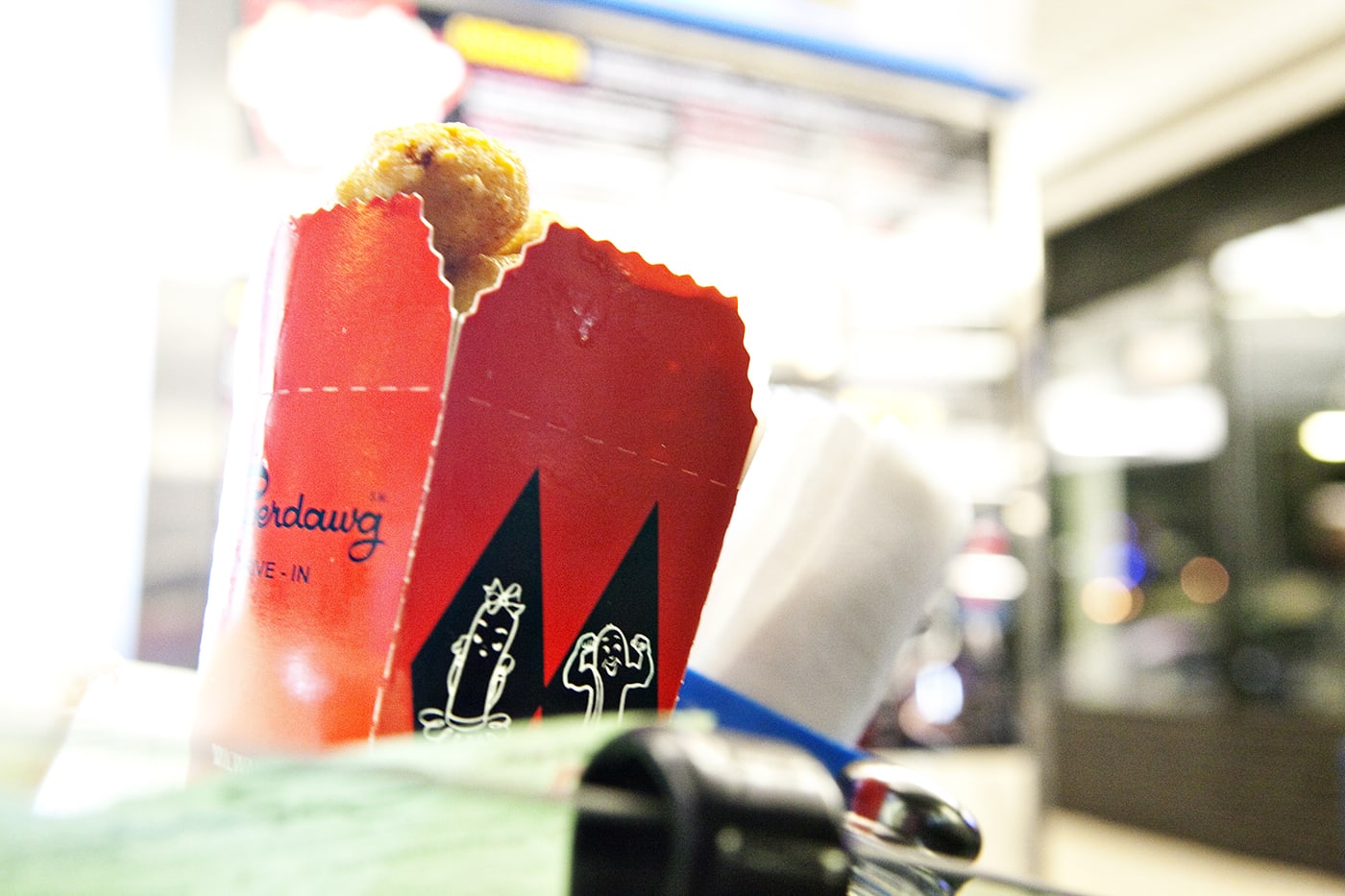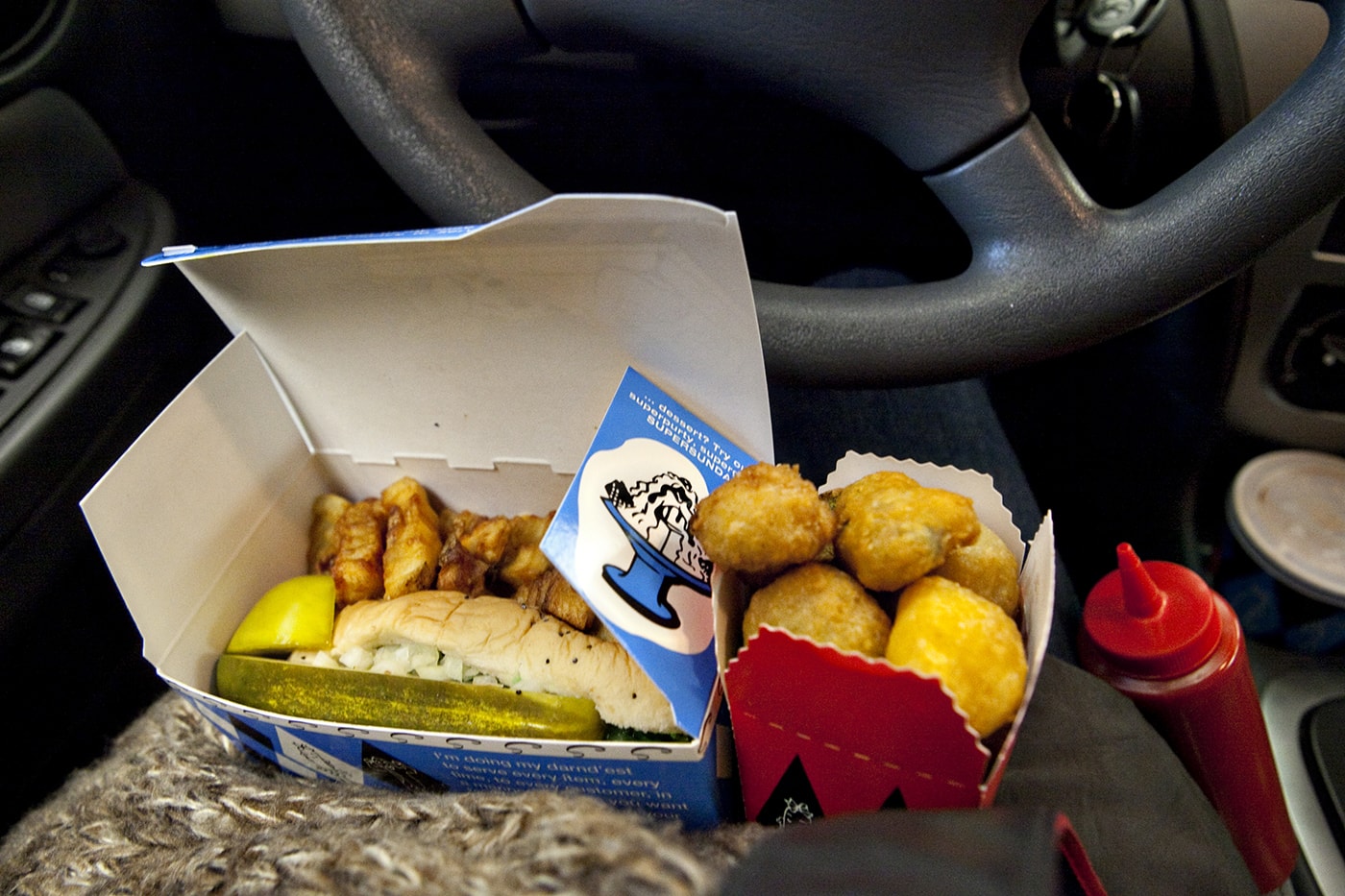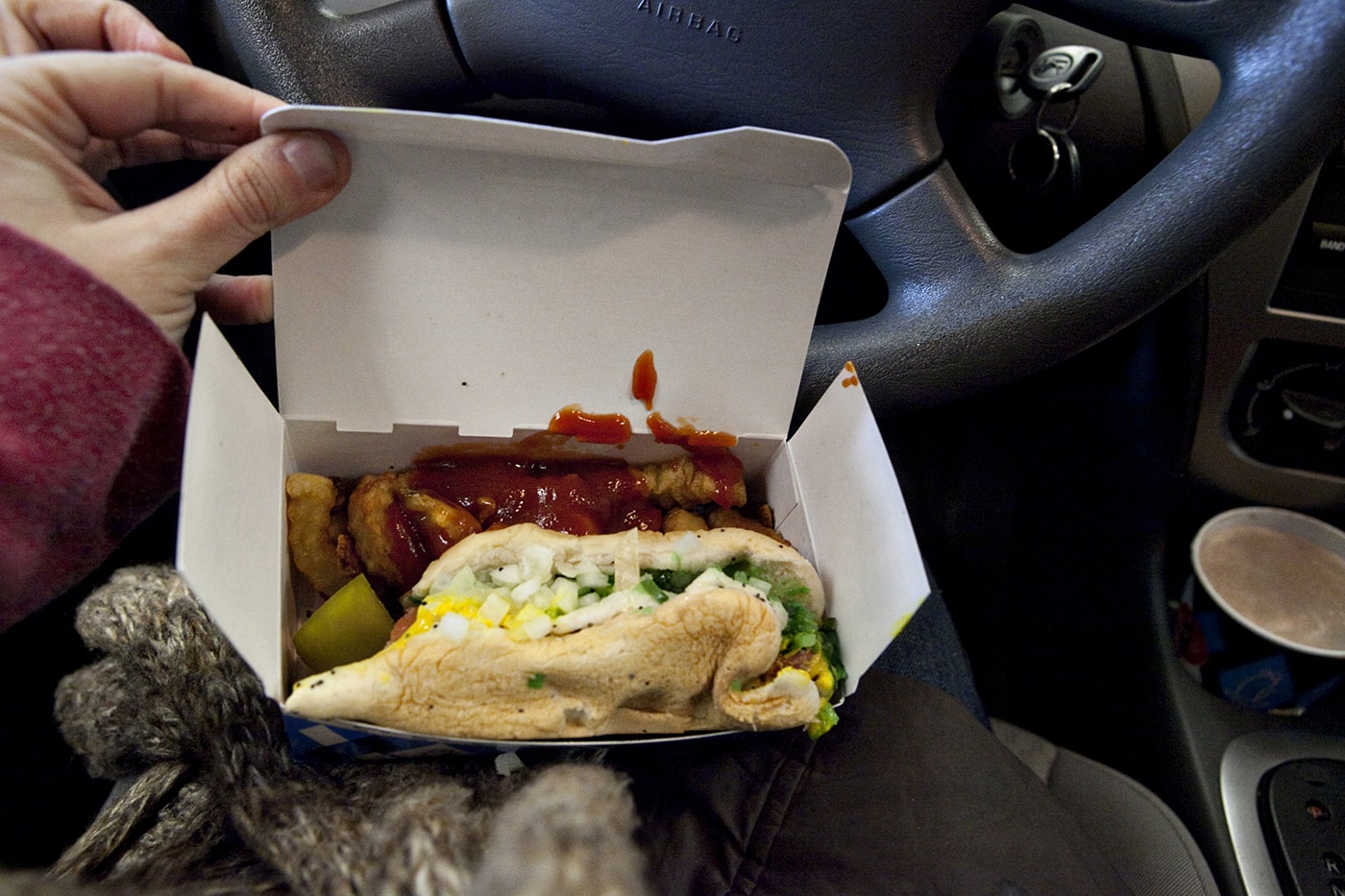 Within seconds I managed to knock over my veggies and to spill ranch dressing all over my floor. Maybe my klutzy self should have gone inside. But whatever. I recovered and ate them all. And I was good and didn't even put ketchup on my dog. And I ate every bite. Because it's Superdawg. And that means its super delicious.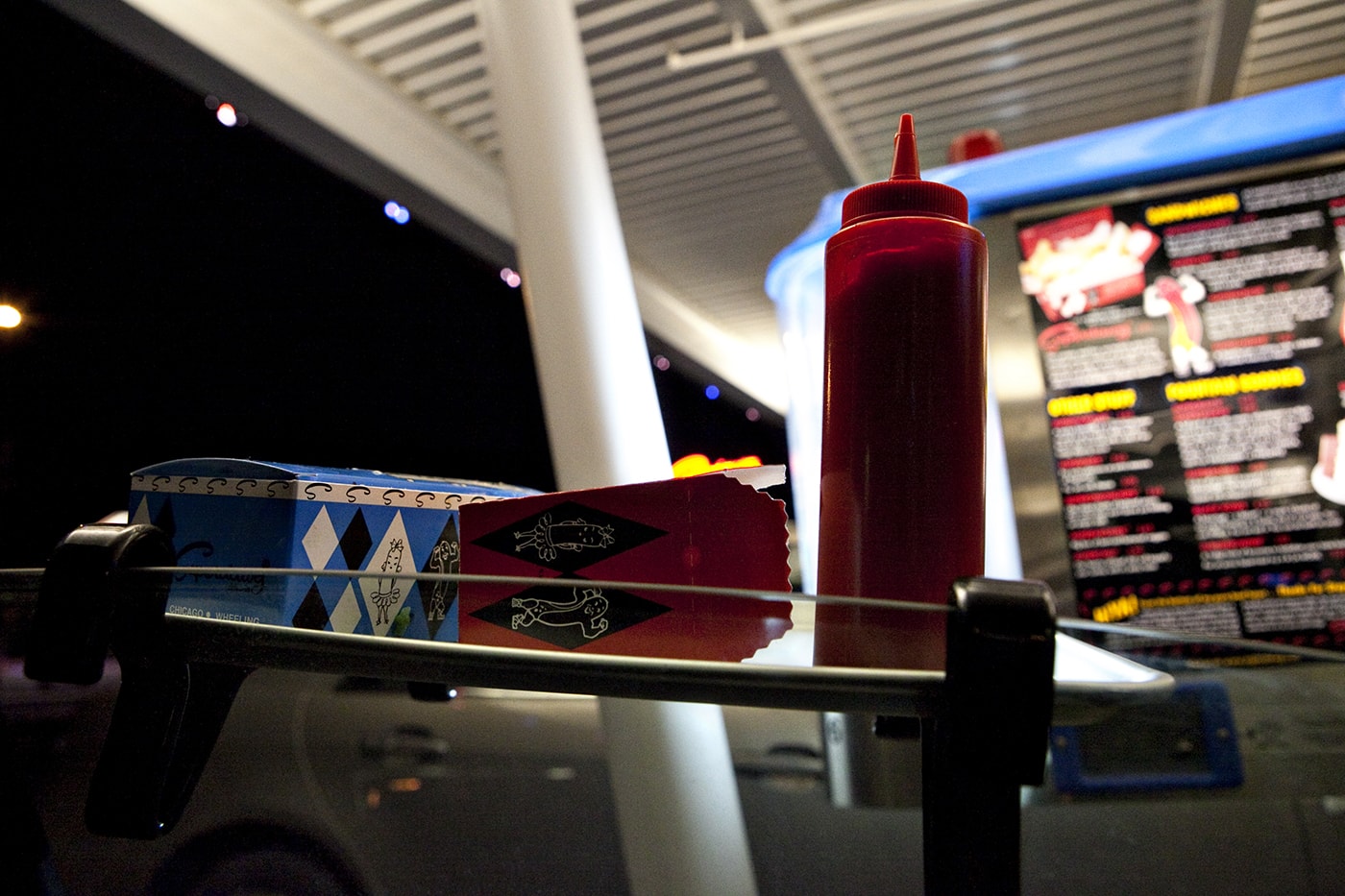 Although they opened yesterday the signature giant hot dogs have yet to make it to the roof although sources say they will be up some time next week. I guess that means I will have to go back. Oh darn 🙂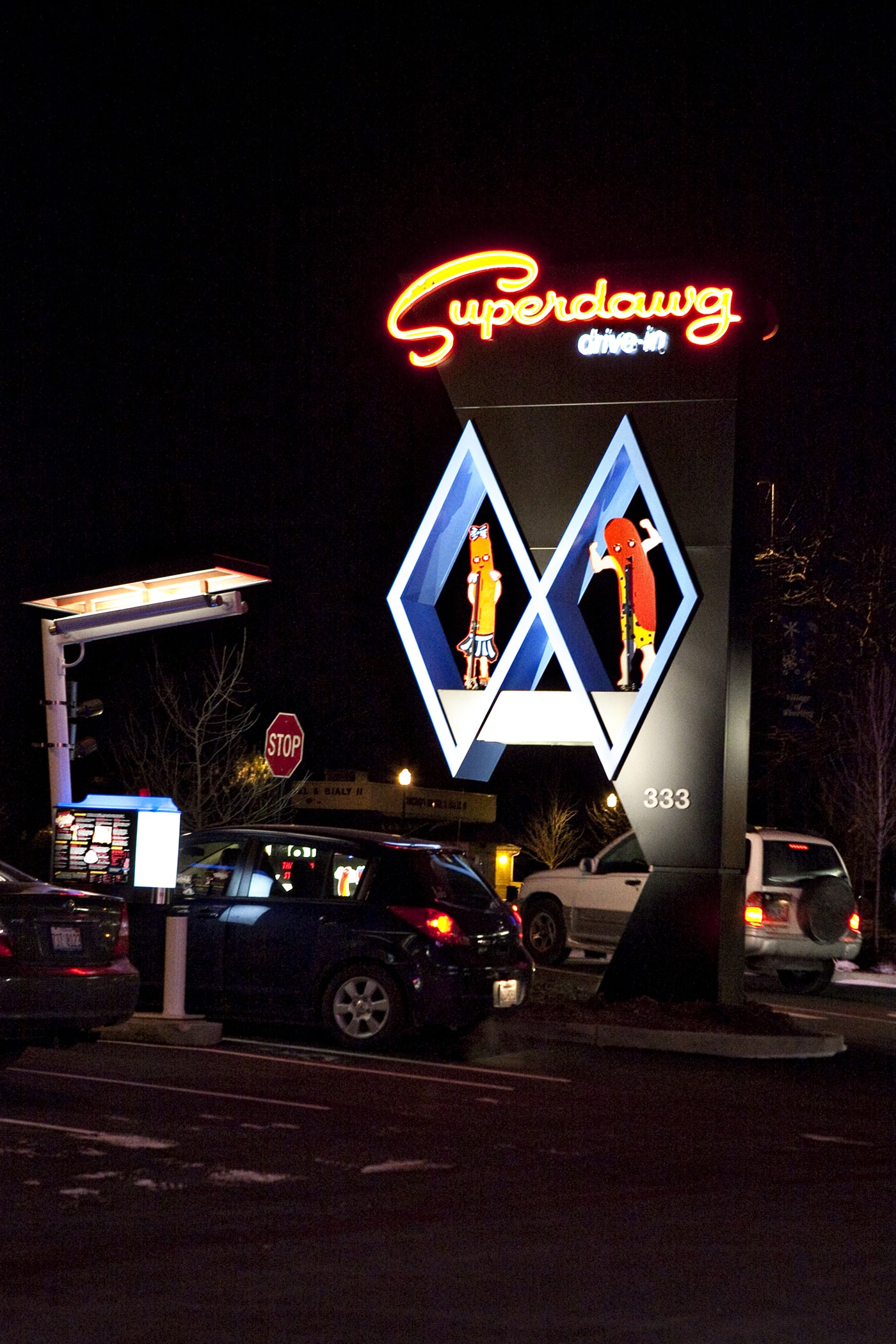 Site: Superdawg Wheeling
Location: 333 S. Milwaukee Ave., Wheeling, IL, 60090
Cost: Menu prices vary, CASH ONLY!
Hours: 11am – 1am Sun-Th, 11am – 2am Fri-Sat
Date: January 28, 2010