Here's another Mr. Bendo Muffler Man — this one outside of Buck's Muffler in Sioux Falls, South Dakota. Sorry for the horrible quality of these photos, but it was late and I was in a rush after convincing my traveling companion to just let me make one more stop.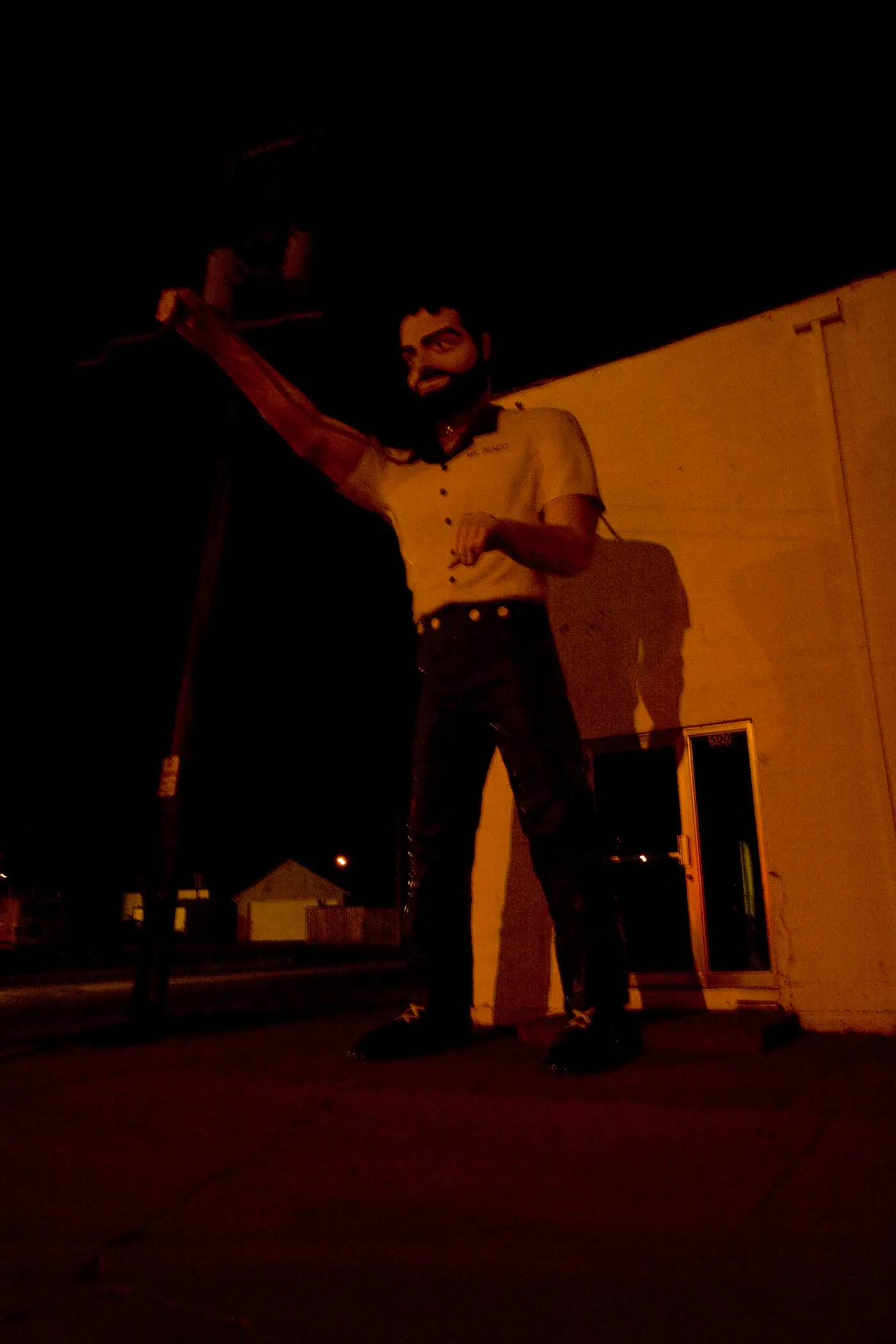 This muffler man has been around since 1963 and, sometimes, dresses up like Elvis, much to the delight of his friends and neighbors!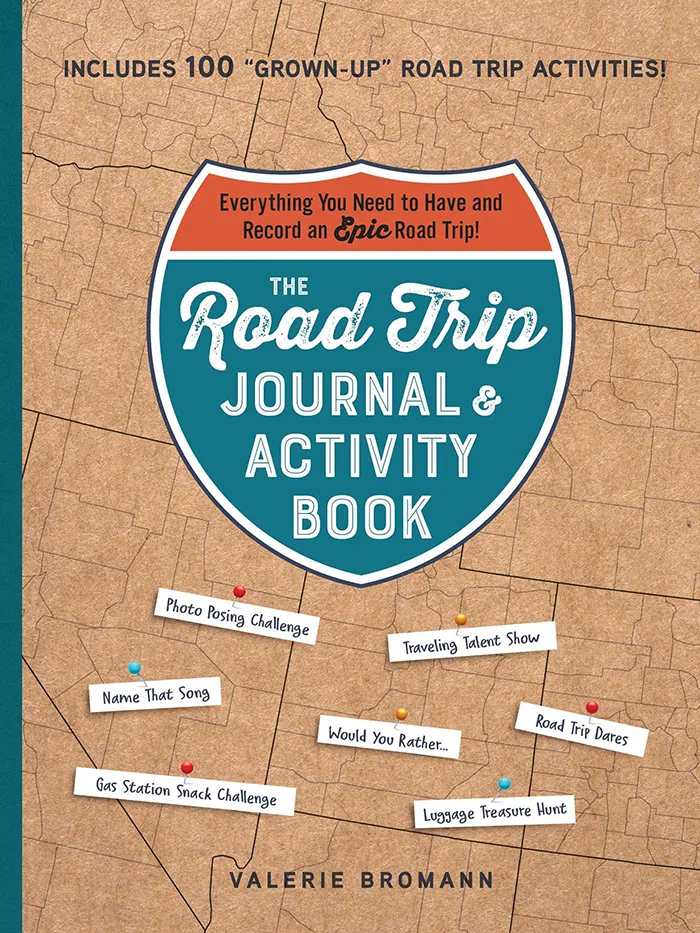 The Road Trip Journal & Activity Book
Everything You Need to Have and Record an Epic Road Trip!
Enjoy fun games and challenges to pass the time on your next road trip and have a keepsake to look back on for years to come with this entertaining must-have for your next vacation.
In some sad sad news, Mr. Bendo was involved in a drunk driving accident on St. Patrick's Day 2010. In March a suspected drunk driver had a hit and run-in with the 15-foot muffler man damaging his legs greatly.
For more info on this South Dakota roadside attraction you can like Mr. Bendo on Facebook or join the Save Mr. Bendo! Facebook group.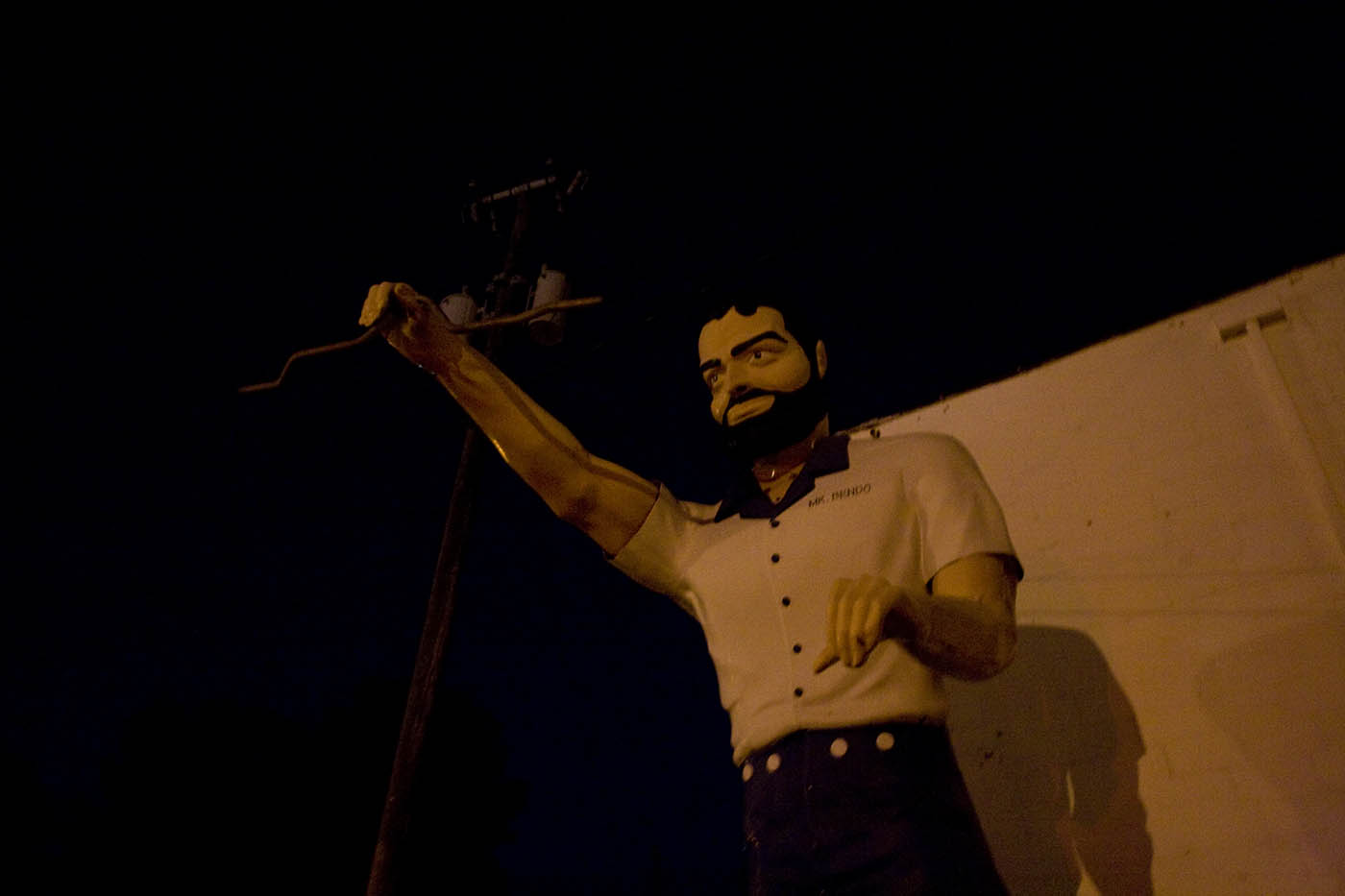 UPDATE: Since the St. Patrick's day drunk driving accident, Mr. Bendo has been fixed up and is back on display. You can even visit his large broken foot cast in the office — figned by all his friends and visitors. Unfortunately, this muffler man may be moved again, or be gone for good, soon. The owner of Buck's Muffler is selling his building. Hopefully, if he finds a buyer, the new owner will take on and take care of this roadside giant. He's been through enough trauma already — he doesn't need to have to move from his home too!
Site: Mr. Bendo Muffler Man
Location: Buck's Muffler, 400 South Cliff Ave., Sioux Falls, SD
Cost: Free to see.
Hours: (Hopefully only) temporarily removed for repairs. Otherwise, he's displayed outside, so always visible.
Date: August 30, 2008
Pin this roadside attraction:
---
On a South Dakota road trip? Stop for gas at Sinclair and check out the Sinclair Oil Dinosaur! Also look for the USS South Dakota Battleship Memorial and Cosmos Mystery Area in Rapid City.