When you think of Chicago and food there are two delicacies that will inevitably pop into your head: pizza and hot dogs. While they might not be the most sophisticated of culinary models, these are definitely Chicago staples. And no one does it like Chicago, a city where the pizza is described as a pie and the hot dogs are described as salads.
I have to confess that by most people's standards when it comes to hot dogs I am un-American and CERTAINLY un-Chicagoan. I go against everyone's grain and prefer mine to be dripping in ketchup (yes, yes I am a three year old at heart). Actually, I try to justify it by saying that I don't take ketchup on my hot dog, I actually take some hot dog with my ketchup (it is actually kind of true as I can't eat a hot dog without spilling a monstrous amount of ketchup all over me).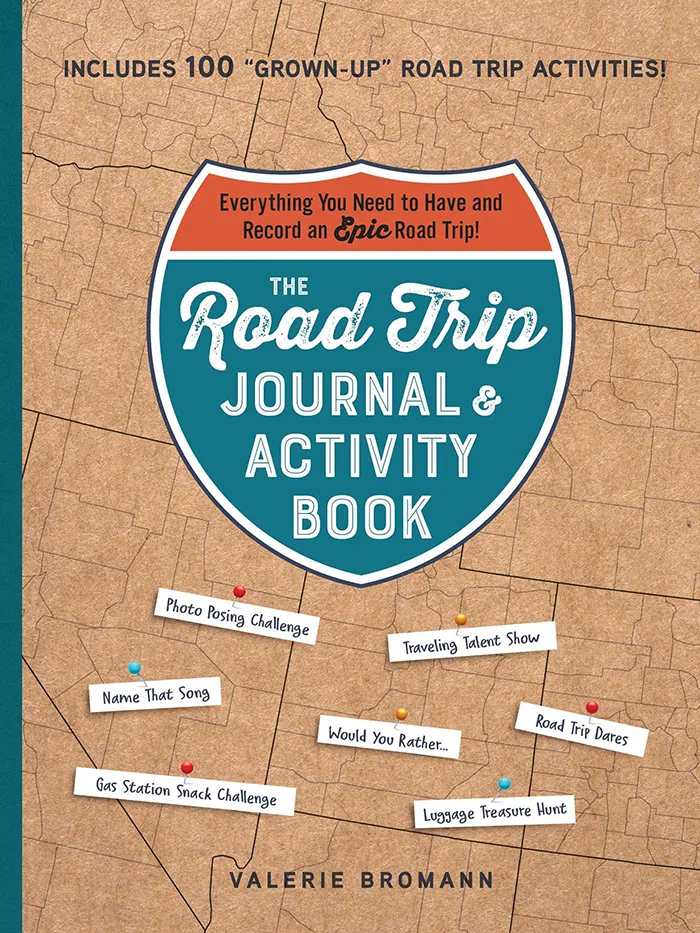 The Road Trip Journal & Activity Book
Everything You Need to Have and Record an Epic Road Trip!
Enjoy fun games and challenges to pass the time on your next road trip and have a keepsake to look back on for years to come with this entertaining must-have for your next vacation.
In true Chicago-style the hot dog is Vienna beef on a poppy seed bun and includes mustard, onion, sweet neon-green pickle relish, a dill pickle spear, tomato, peppers, and celery salt. NO KETCHUP. (OK, I fail at hot dogness, but I love ketchup!) While this is the true recipe for a Chicago Dog, there is always a little room to deviate from the norm in order to put a mark on the map like the exotic sausages (and duck fat fries) of Hot Doug's. But there is one place that deviates oh so slightly but still ranks itself amongst the best places to dine on a dog: SUPERDAWG!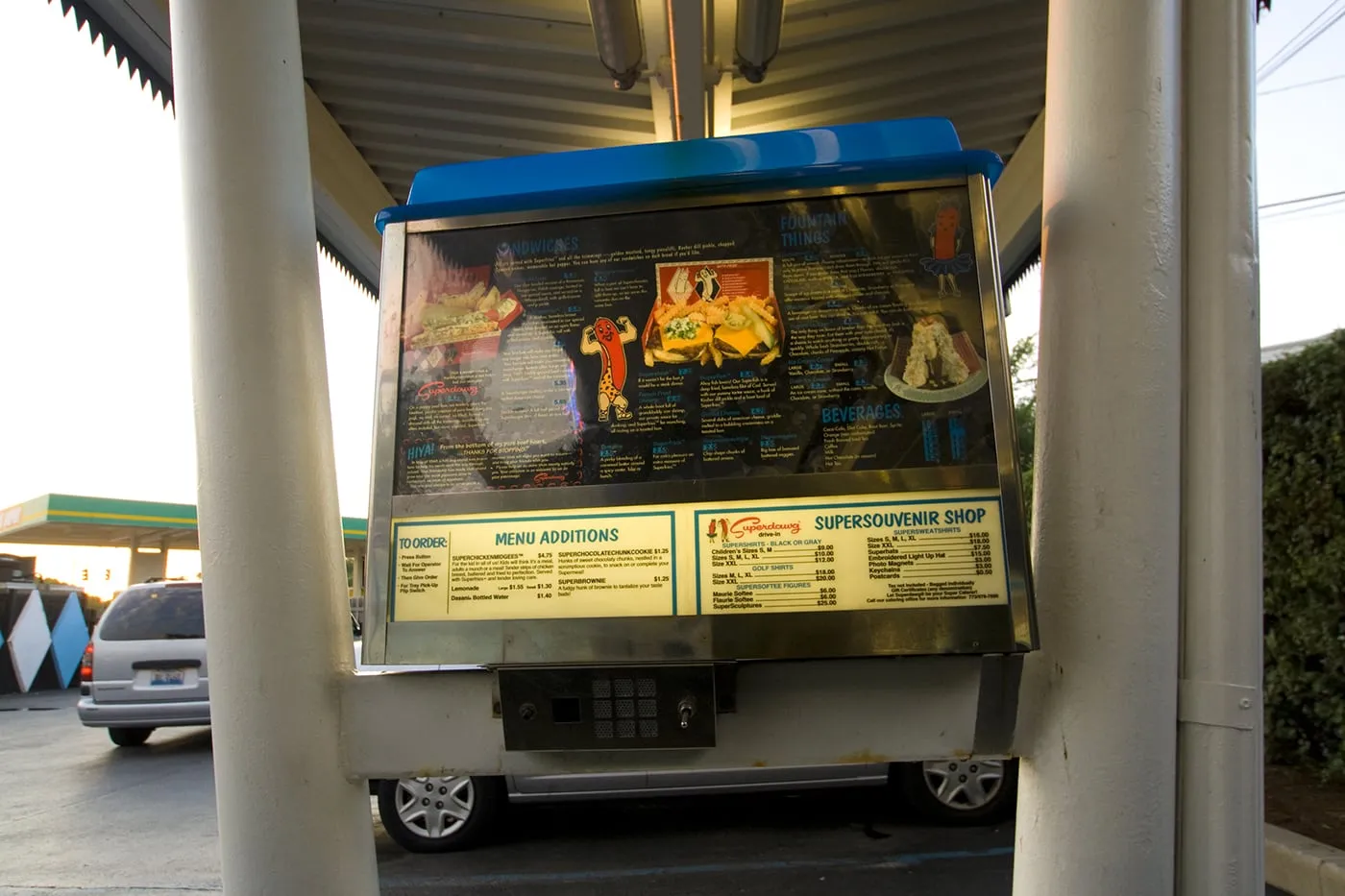 Superdawg is probably one of the best restaurants in the city. Why? Is it the food? Yes! Is it the carhop service? Yes! But, who are we kidding, the greatest reason to visit Superdawg is the giant hot dogs with glowing red eyes on the roof!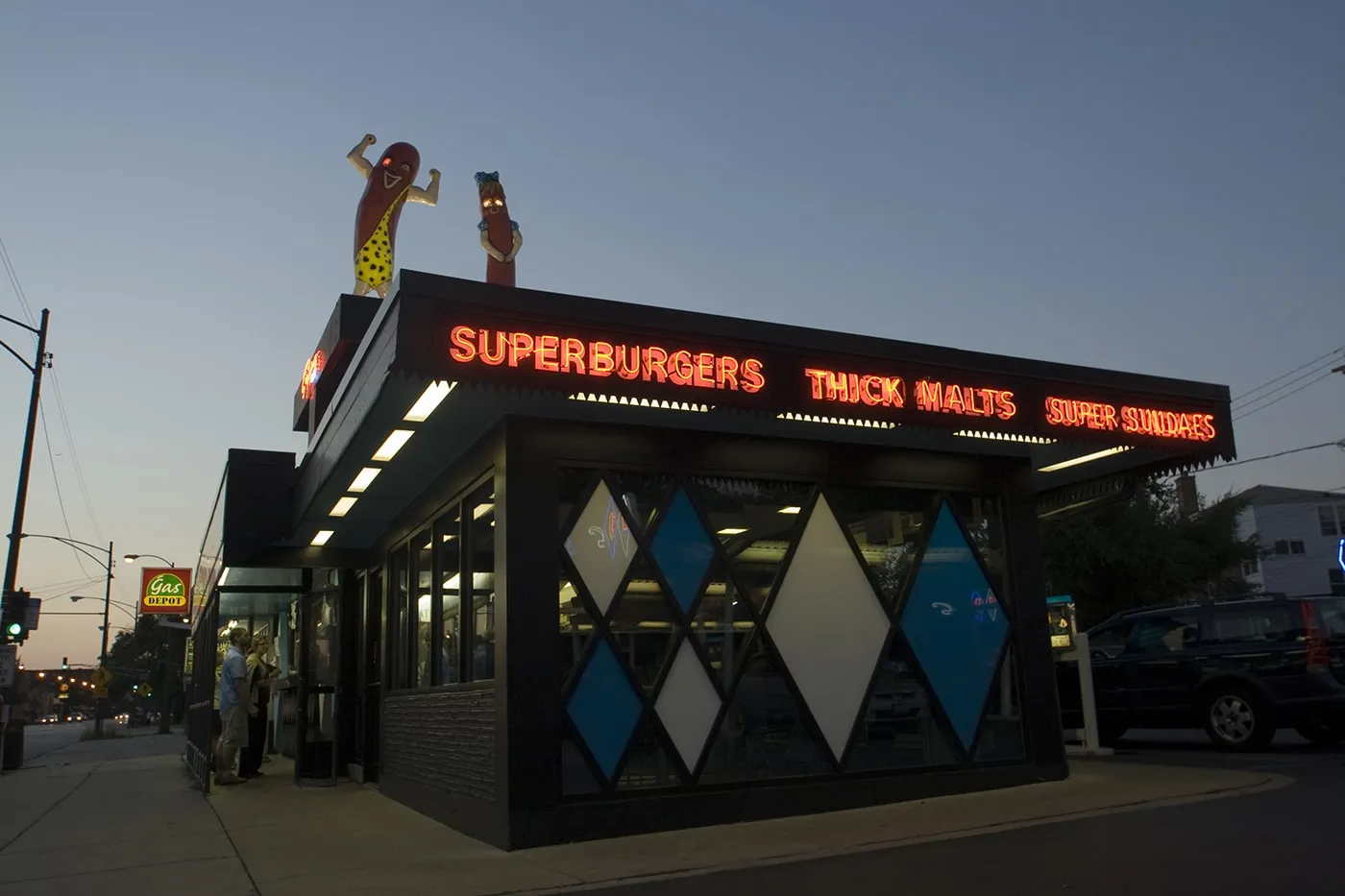 Maurie Berman and his wife Florence (Flaurie) opened Superdawg in 1948 at the intersection of Milwaukee, Devon and Nagle. Maurie was a student at Northwestern University and Flaurie was a teacher in the Chicago Public schools. Both of them had their summers off and wanted to open a business that could occupy those months: ahot dog stand was the perfect bet. The building was designed by Maurie: complete with two 12-foot anamorphic hot dogs with blinking eyes. They came up with their own hot dog recipe, something close to the typical Chicago dog: the dog a little spicier than the traditional Vienna beef and is topped with golden mustard, tangy piccalilli, kosher dill pickle, chopped Spanish onions and a memorable hot pepper.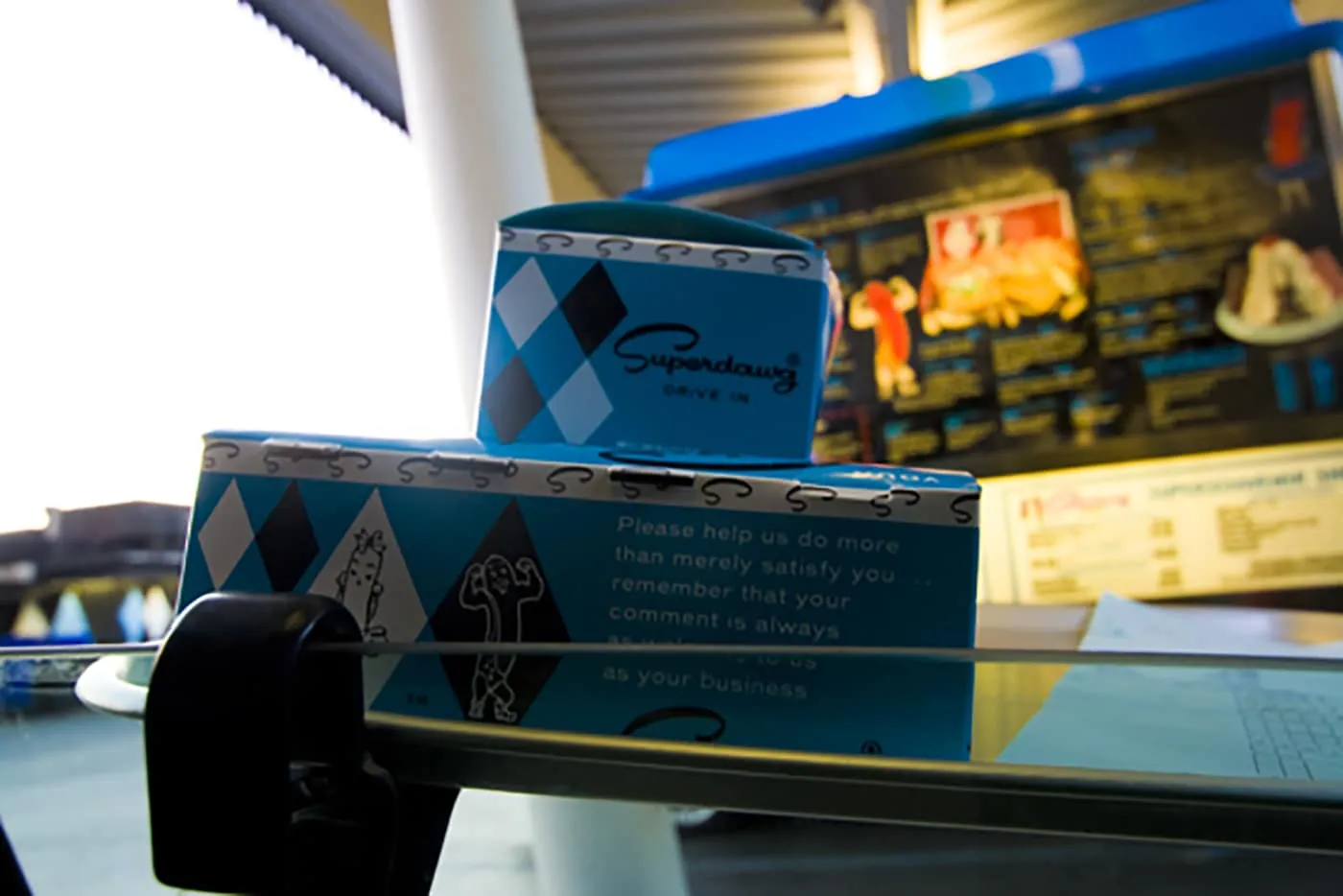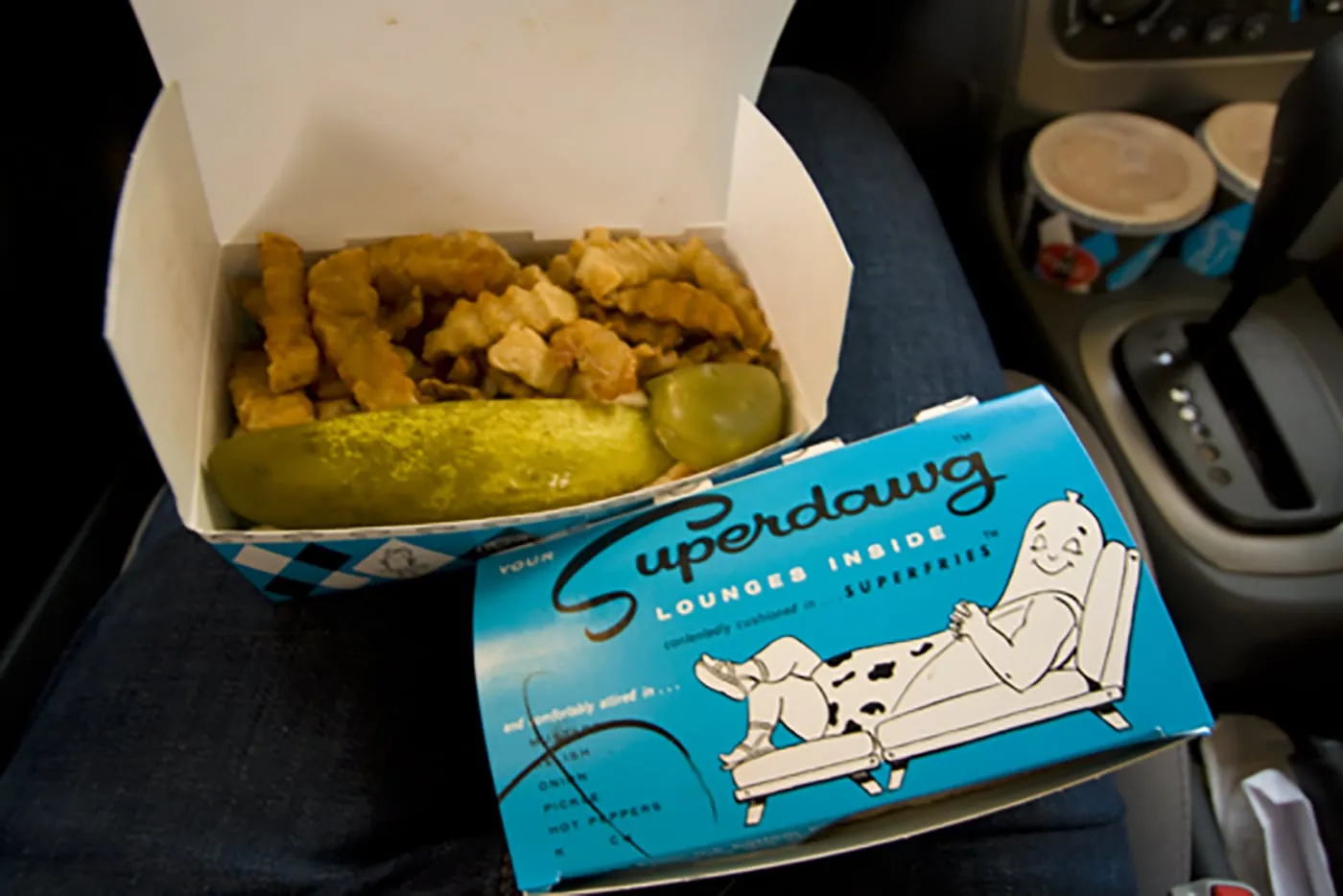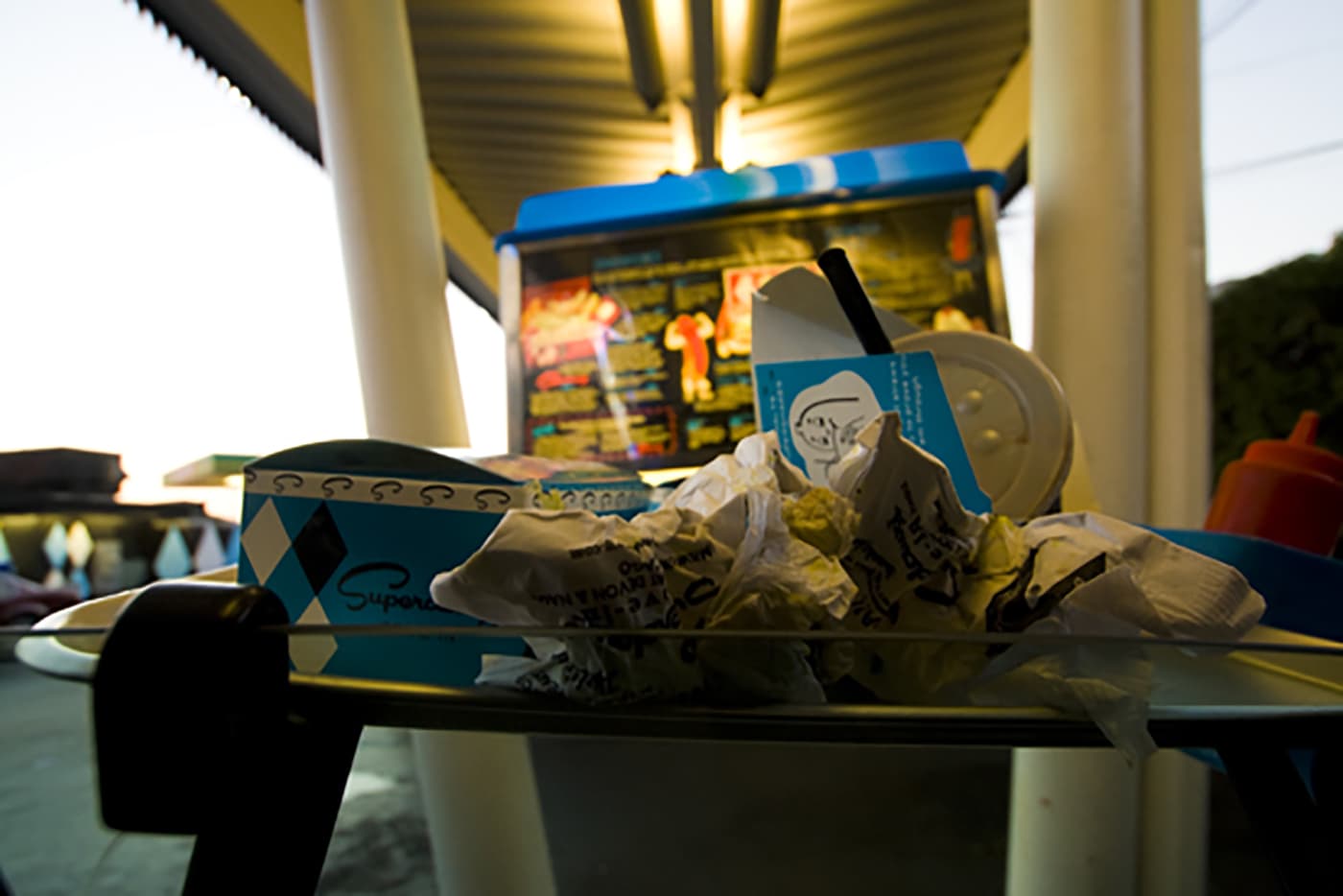 With a recipe and location Superdawg was born. In 1950 Maurie finished school and they decided to expand Superdawg to a full-time, year-round operation. Around that time the previous carhop service, where servers went out to the cars to take orders was upgraded to a "carhop in a wire" — an electronic order-taking tower.
Superdawg has been holding strong and delivering delicious dogs and an expanded menu ever since. The hot dogs are big, juicy, and delicious. The fries are wonderful. And you can't beat a nice thick chocolate shake! Well you can…a thick chocolate shake and a couple of dogs are always better when delivered to your car and eaten under a shining, blinking hot dog couple (definitely one of the best Illinois roadside attractions).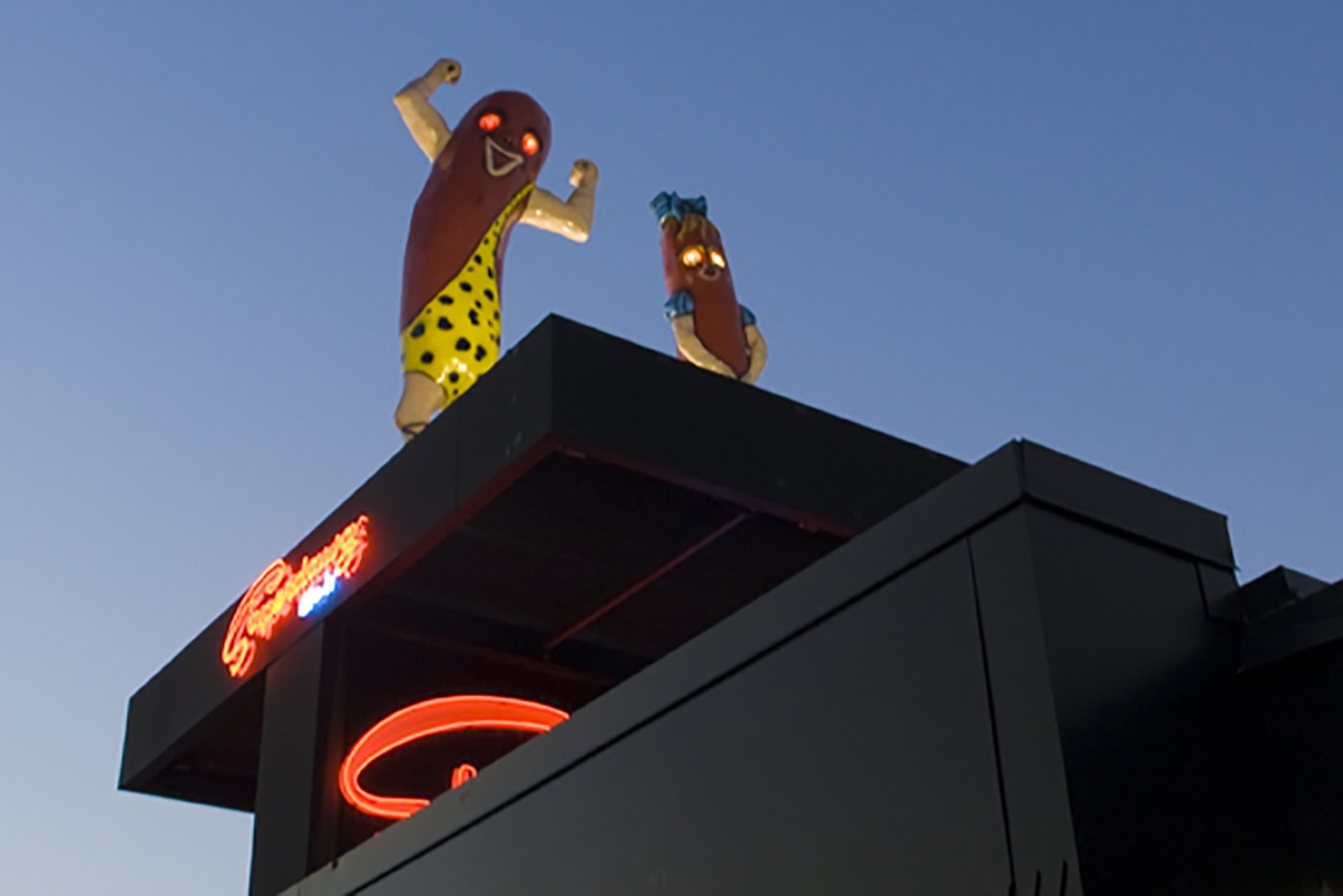 Site: Superdawg Drive-In
Location: 6363 N. Milwaukee Avenue, Chicago 60646
Hours: Sunday–Thursday 11am–1am, Friday–Saturday 11am-2am
Cost: A Superdawg is $4.95 (comes with Superfries)
Date: August 5, 2008
Pin this post: