This Roadside Attraction
Shell-Shaped gas Station, 1111 E Sprague St, Winston-Salem, NC 27107 (corner of E Sprague St. and Peachtree St)
Get Directions
Once upon a time, there were eight shell-shaped gas stations in North Carolina: seven in Winston-Salem and one in nearby Kernersville. Built in the 1930s by Quality Oil, a local distributor of Shell oil, these structures were meant to serve as hard-to-miss advertisements to entice customers to stop by. (I mean, wouldn't you choose to get your gas from a fun place like this over any old regular place? I sure would!)
Today, only one of those eight shells is left standing. The final remaining Shell Oil clamshell station stands on the corner of E Sprague Street and Peachtree Street in Winston-Salem, North Carolina.
You can still stop at the glorious bight-yellow stucco building to take photos, but don't show up with an empty tank, it's no longer in use! The station closed in the 1950s, and briefly housed a lawnmower business in the 70s and 80s. But today, the clamshell is just for show.
Just because it's lost it's function, doesn't mean thise roadside attraction is going away any time soon: it was placed on the National Register of Historic Places in 1976.
It's one shell of a stop for your next road trip!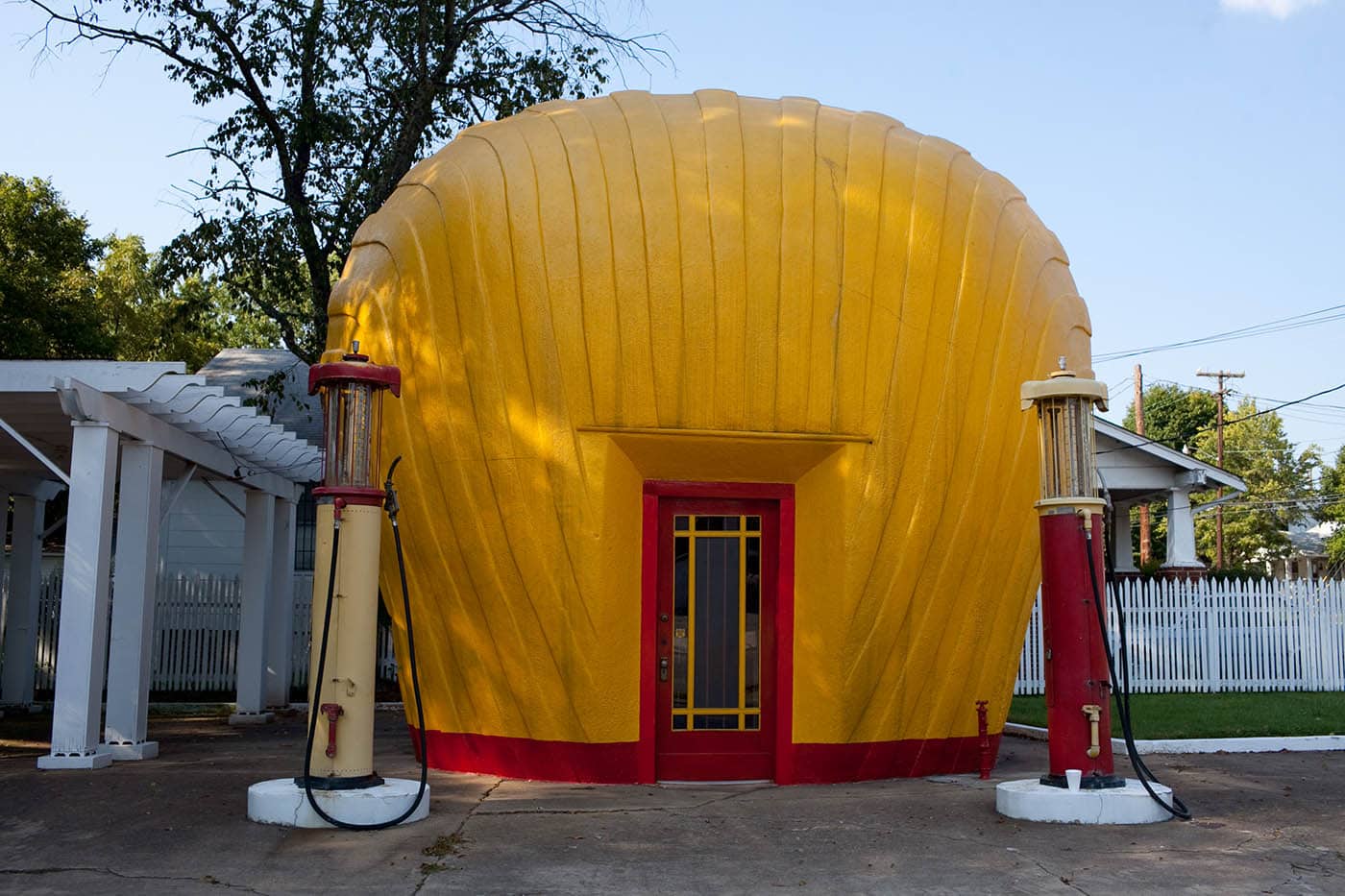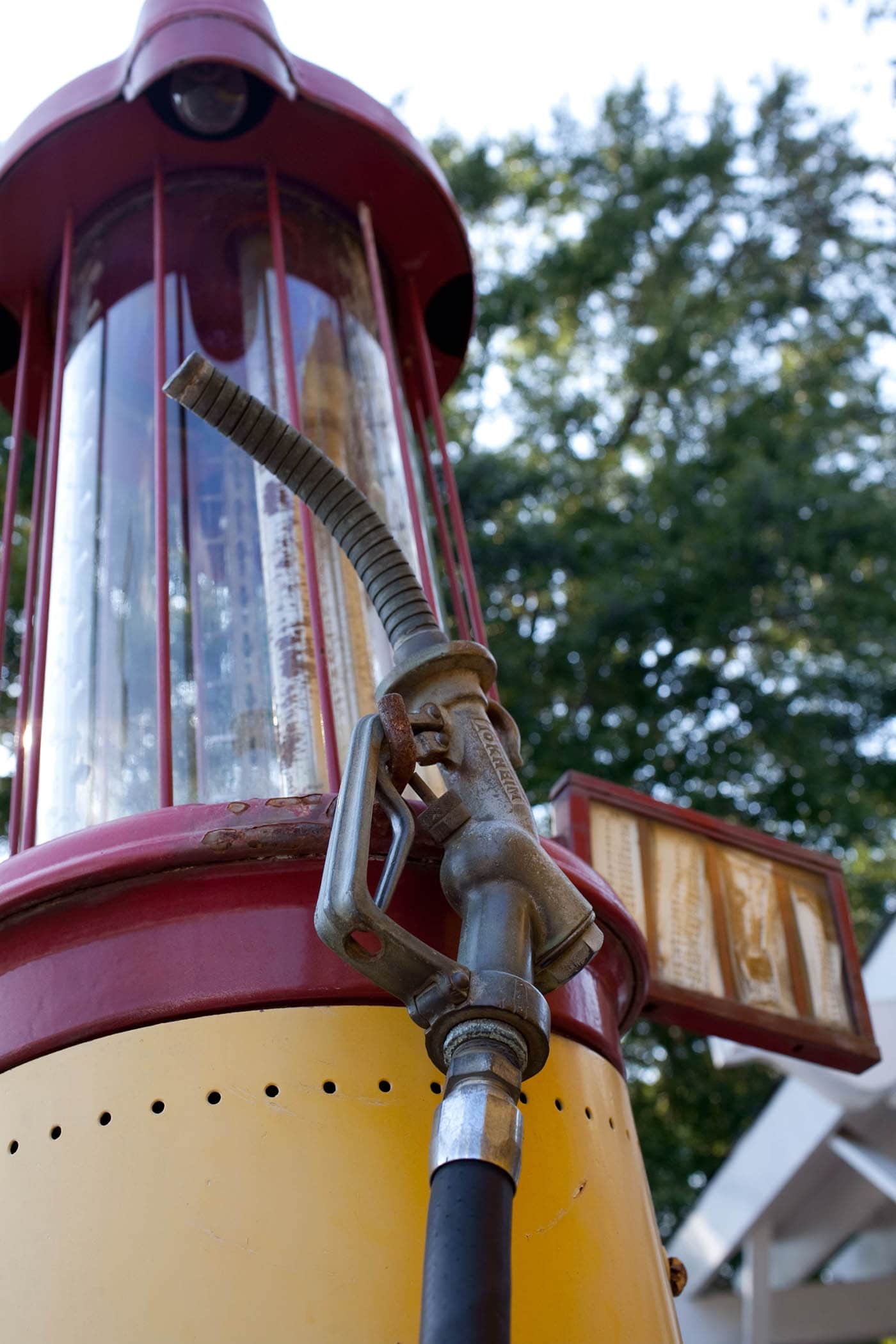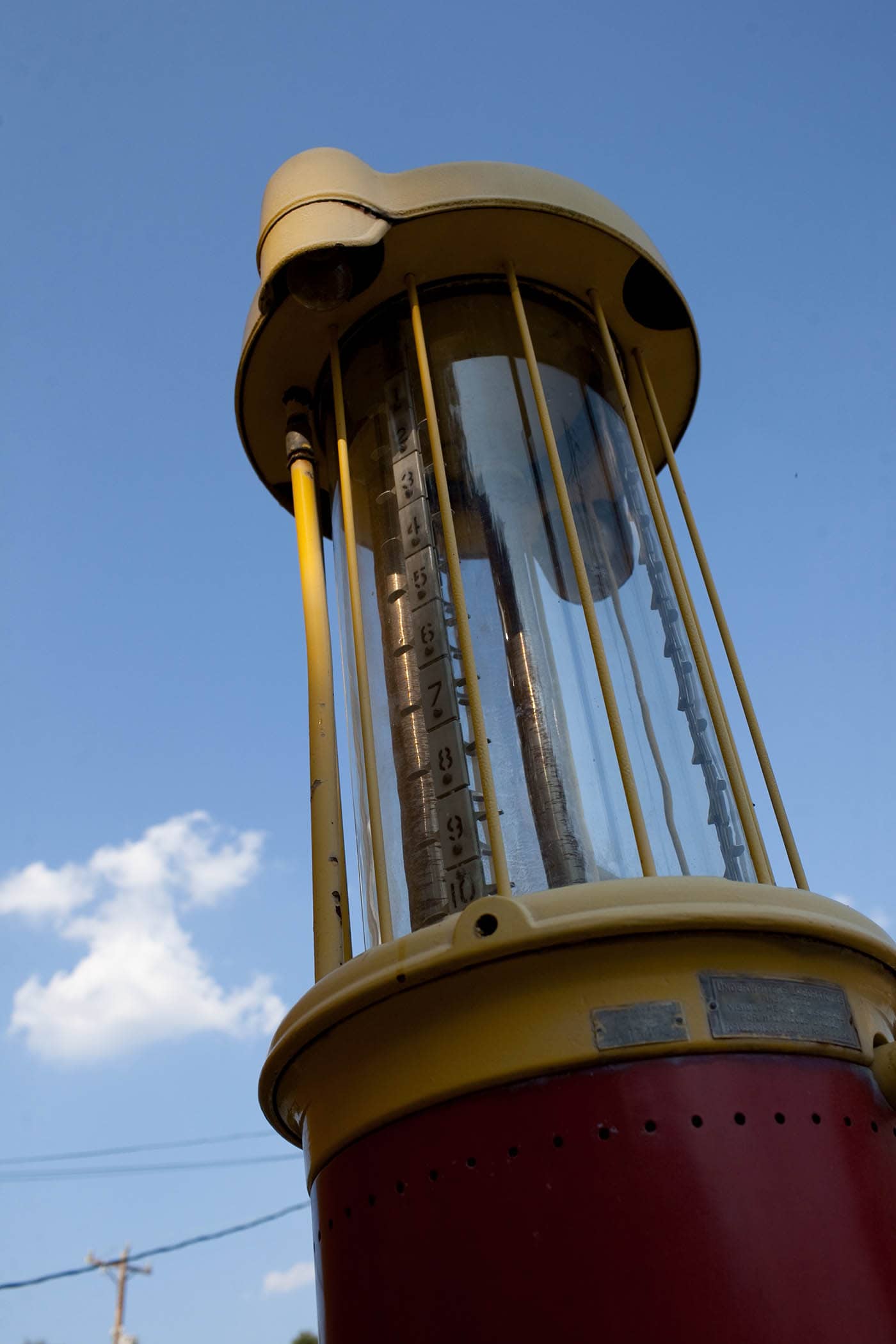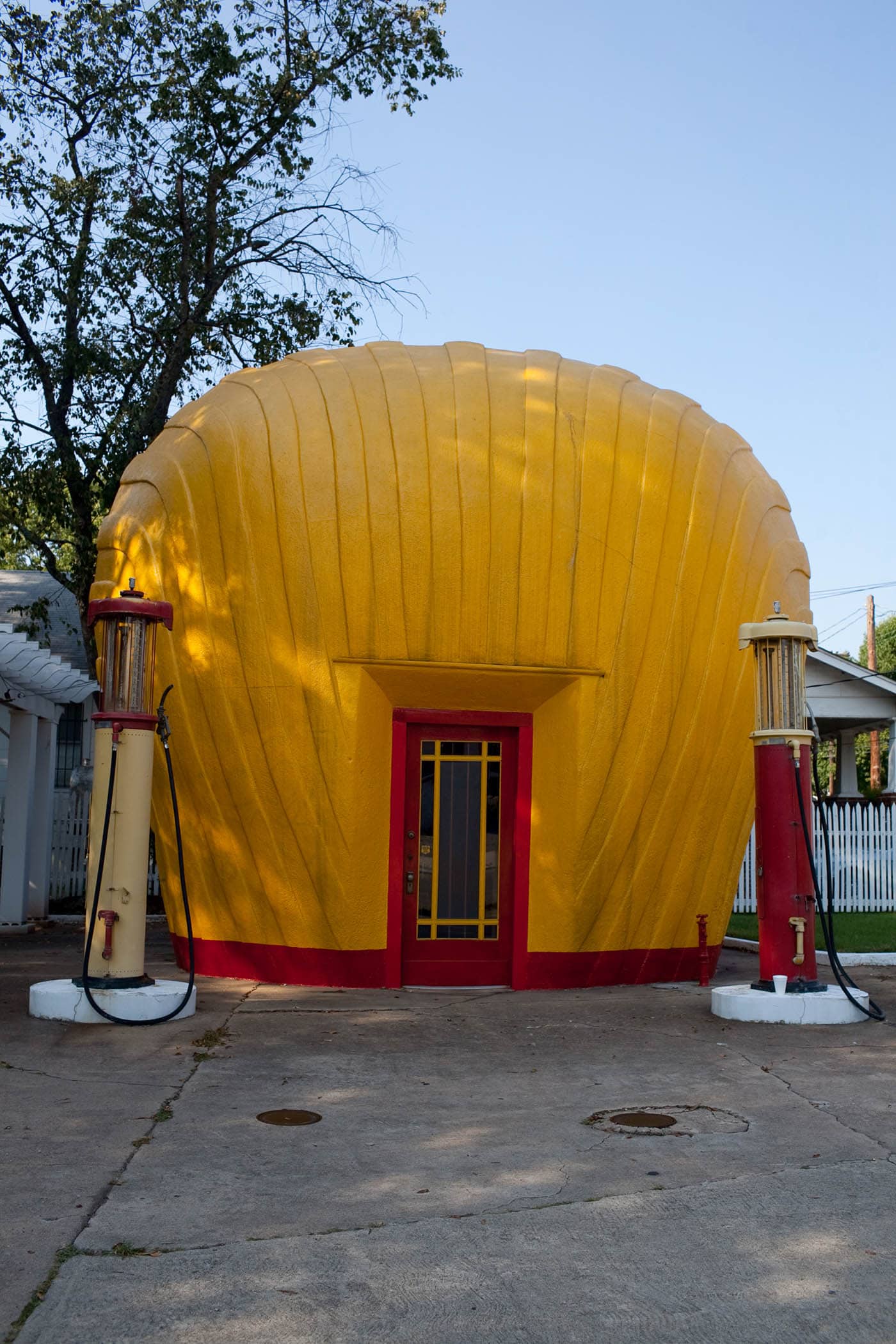 Site: The Shell-shaped gas station
Location: 1111 E Sprague St, Winston-Salem, NC 27107 (corner of E Sprague St. and Peachtree St.)
Hours: Always Visible
Cost: Free to See
Pin this roadside attraction: