I don't know about you, but I can't function in the morning before I've had my daily cup of coffee. And, some days, I need more java than others. On those days, I make more than a few cups in my French Press, and keep them all for myself. Of course, even if I fill up a full pot at home, it would never measure up to the amount of brew you could find in this unique roadside attraction: the Big Coffee Pot in Winston-Salem, North Carolina.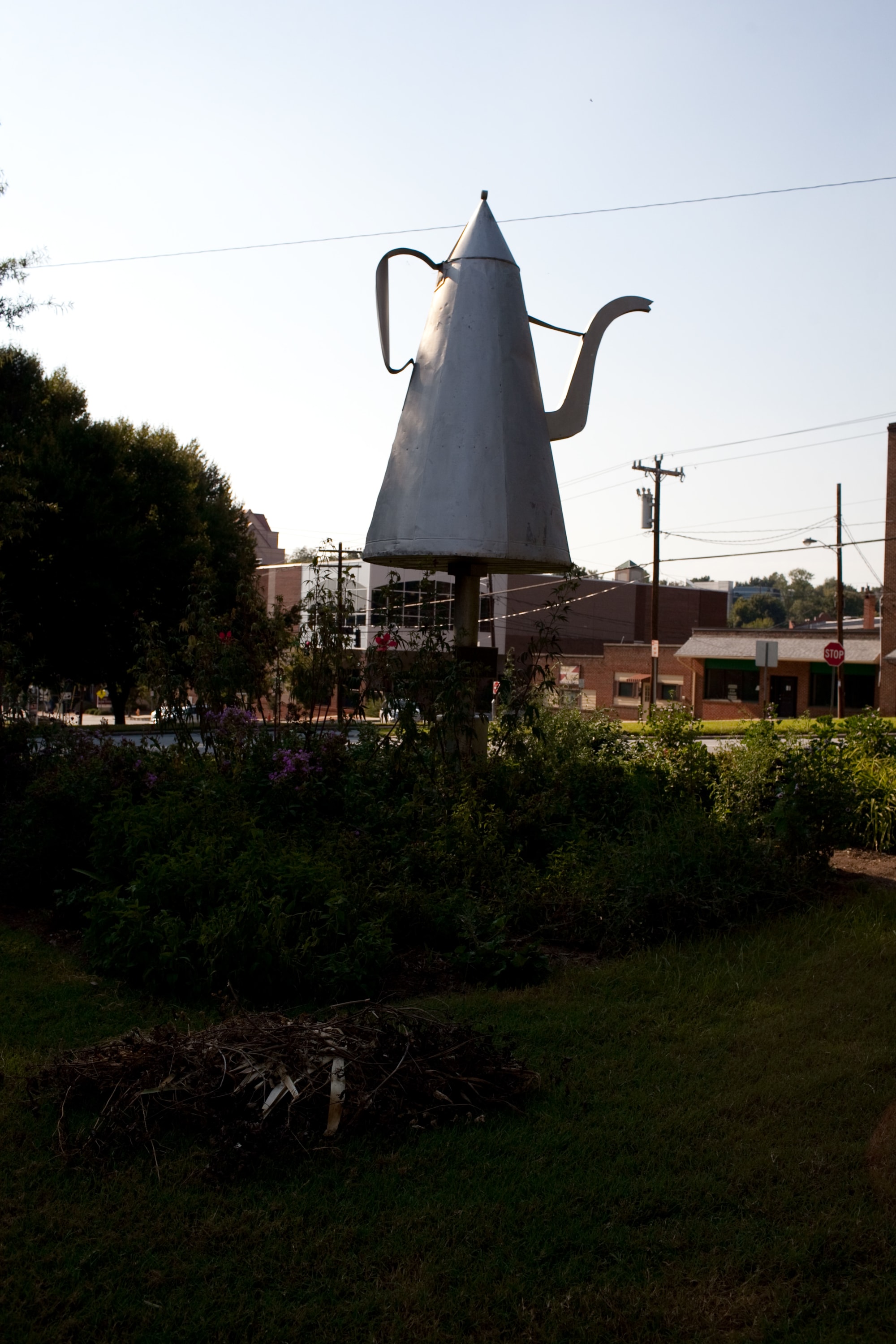 The Big Coffee pot goes by several other names: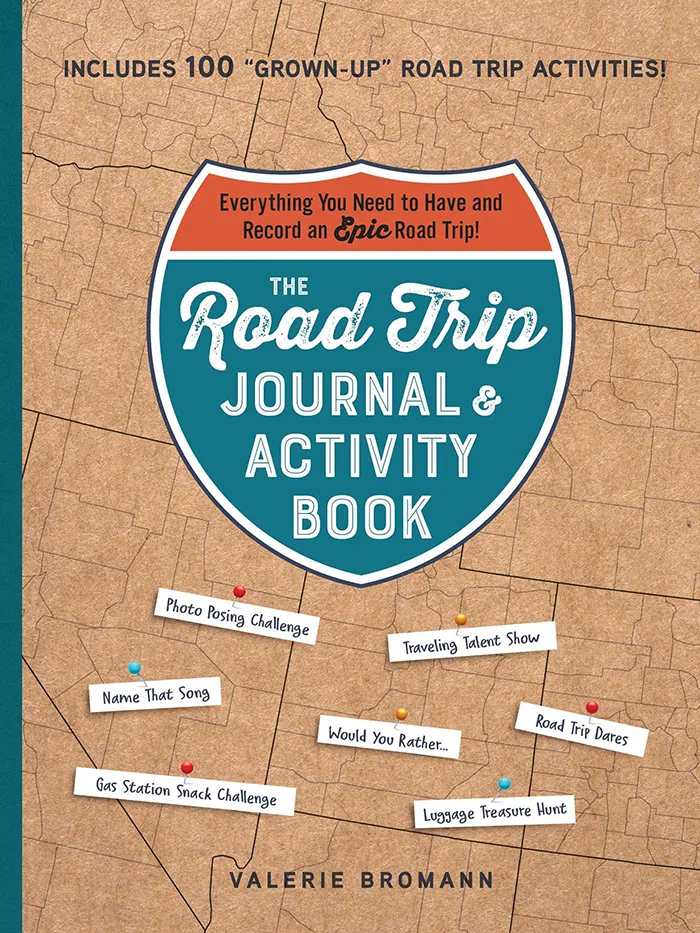 The Road Trip Journal & Activity Book
Everything You Need to Have and Record an Epic Road Trip!
Enjoy fun games and challenges to pass the time on your next road trip and have a keepsake to look back on for years to come with this entertaining must-have for your next vacation.
The Salem Pot
The Mickey Pot
The Mickey Coffee Pot
The Old Salem Coffee Pot
The Coffee Pot
Whatever you choose to call it, just don't call it a tea kettle!
The big pot of coffee stands at seven feet, three inches tall and holds a whopping 740 gallons of Joe. That's said to be 11,840 cups of coffee! (Or maybe you just need one giant cup!) That's enough caffeine to keep even me going to see all the tourist attractions near Winston Salem NC!
Well, maybe.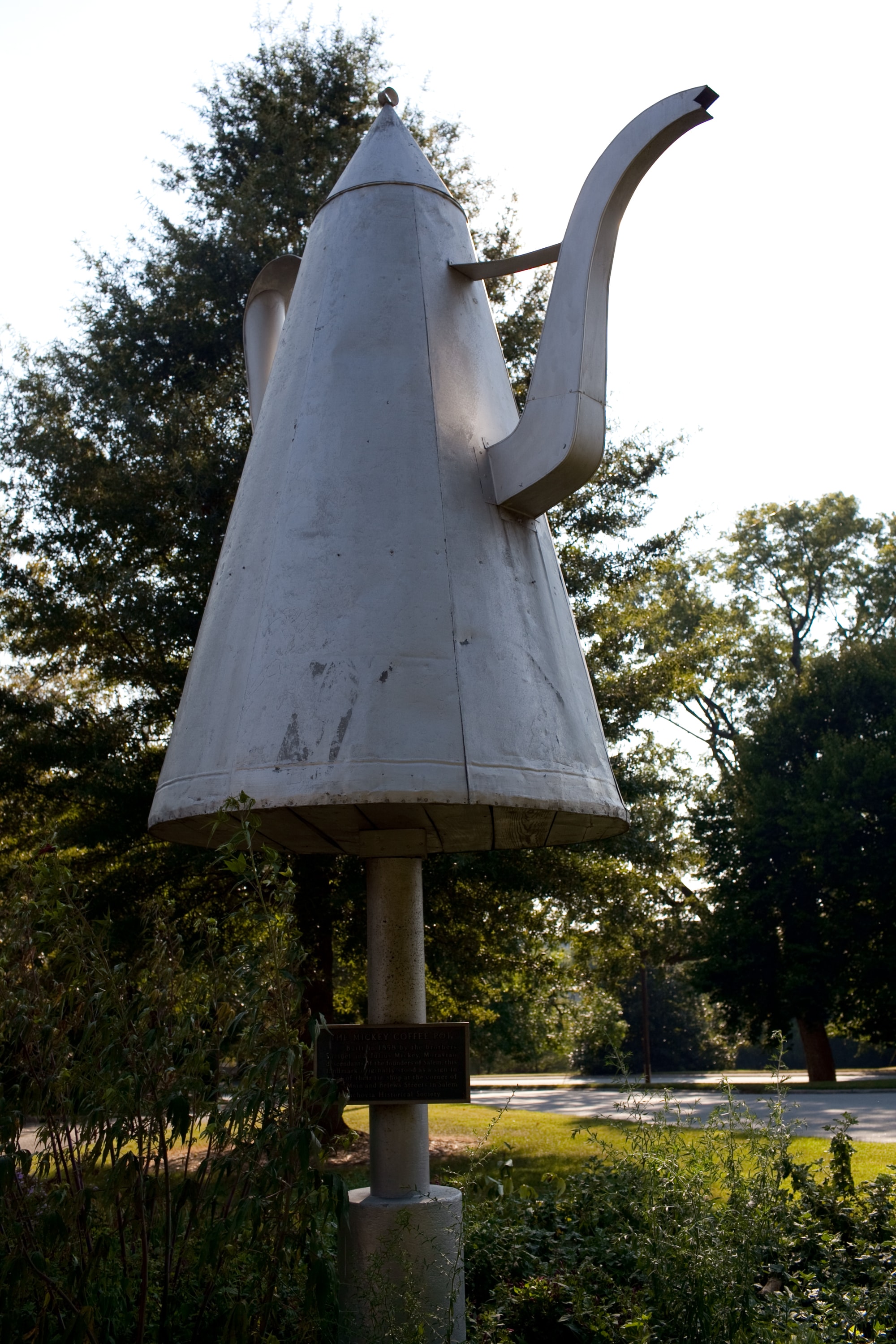 The tin vessel is nicknamed the Mickey Pot after its creators, Julius and Sam Mickey, tinsmith brothers who constructed the attraction in 1858 to advertise their business on South Main Street.
It's since been moved several times (first in 1959 when then Interstate 40 was constructed through the shop's location and again in the 1960s when Old Salem Road was created and the roads were reconfigured) and now the local landmark is located at the restored Moravian Village of Old Salem, on the corner of Brookstown and Main Street.
Today the Winston Salem coffee pot is a proud symbol of the town and pleases locals and tourists alike. I just hope those tourists weren't looking for a Starbucks.
You can learn more about the history of this hidden gem and North Carolina roadside attraction on the Wachovia Historical Society's website.
Big Coffee Pot AKA Mickey Pot aka Salem Pot
Location: 401 Old Salem Rd, Winston-Salem, NC 27101 (located in Old Salem Moravian Village NC at the corner of Brookstown and Main Street)
Cost: Free to see.
Hours: Always visible.
Pin this North Carolina roadside attraction: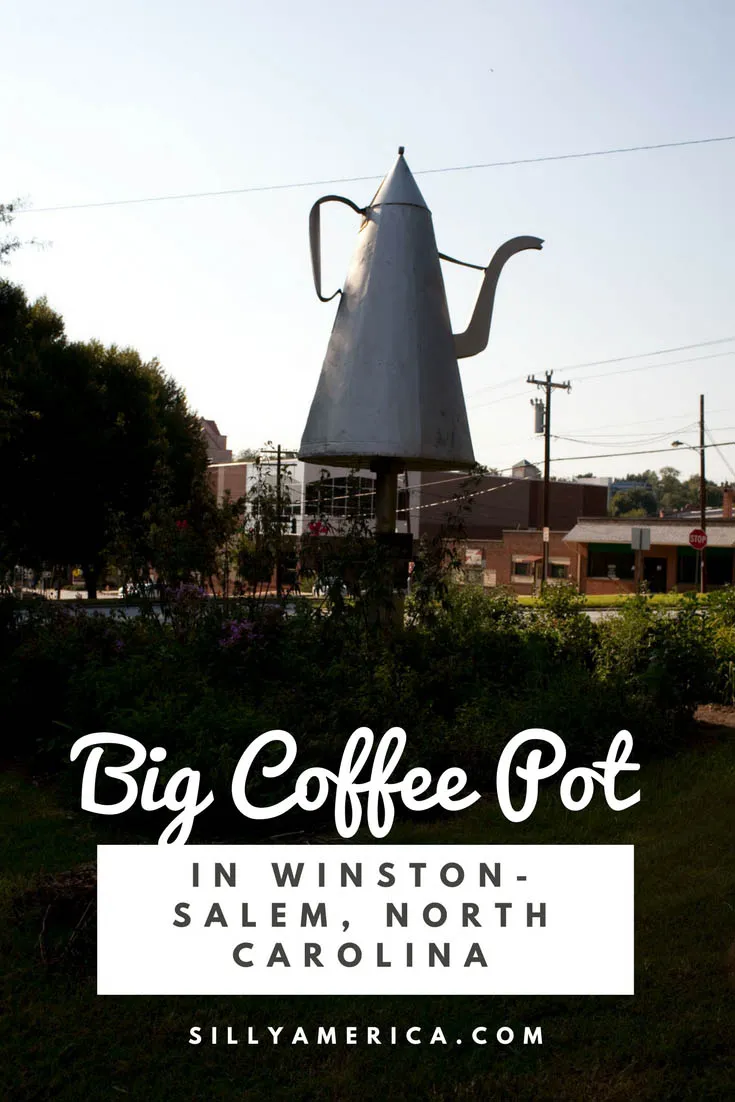 ---
Looking for more Winston-Salem tourist attractions? Check out the Shell-shaped gas station in Winston-Salem, North Carolina nearby!