Antonio Pasin built his first wooden wagon in 1917. They quickly became popular among his clients as he sold the toys around Chicagoland. In 1923, his company was officially born as "Liberty Coaster Company" and, to speed up production and offset costs, he began selling steel versions. In 1930 the company was renamed Radio Steel & Manufacturing and the little red wagons were renamed along. They would then and forever after be known as "Radio Flyers" and an icon was born. In 1997, eighty years after Antonio Pasin first started selling his wagons, the company, now so popular, so iconic, constructed the World's Largest Radio Flyer Wagon in celebration of their years of success.
Radio Flyer commissioned this World's Largest Wagon in honor of their 80th anniversary. The larger-than-life red toy wagon, constructed of 6 tons of steel, is nine times the size of a normal little red wagon and weighs in at a whopping 15,000 pounds (that is 6,800 kilograms). The giant metal Radio Flyer wagon stretches at a length of twenty-seven feet long and thirteen feet wide and can fit 75 children (or, I suppose, one giant giant).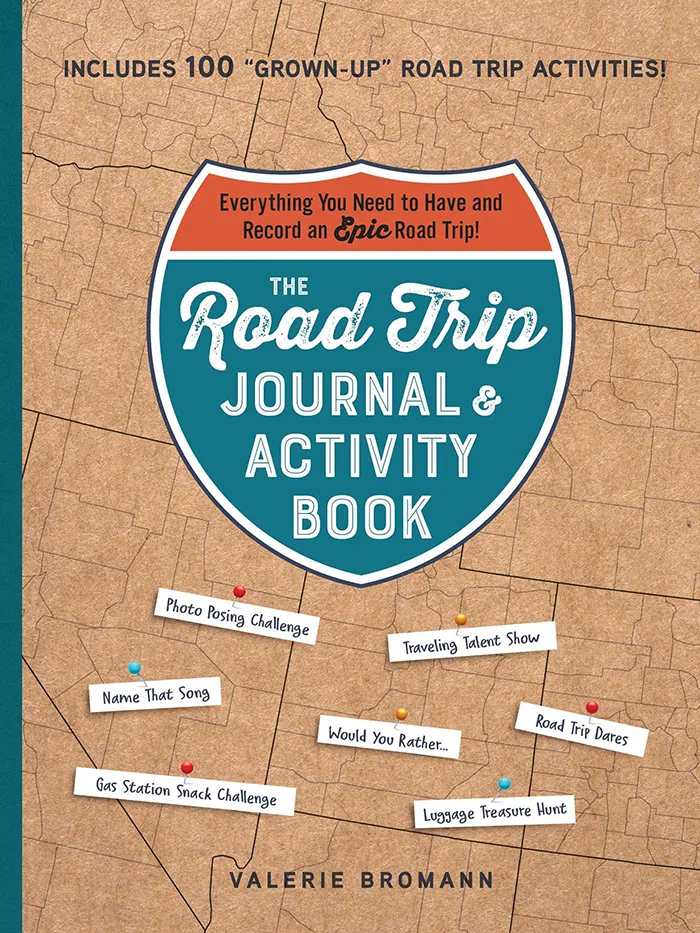 The Road Trip Journal & Activity Book
Everything You Need to Have and Record an Epic Road Trip!
Enjoy fun games and challenges to pass the time on your next road trip and have a keepsake to look back on for years to come with this entertaining must-have for your next vacation.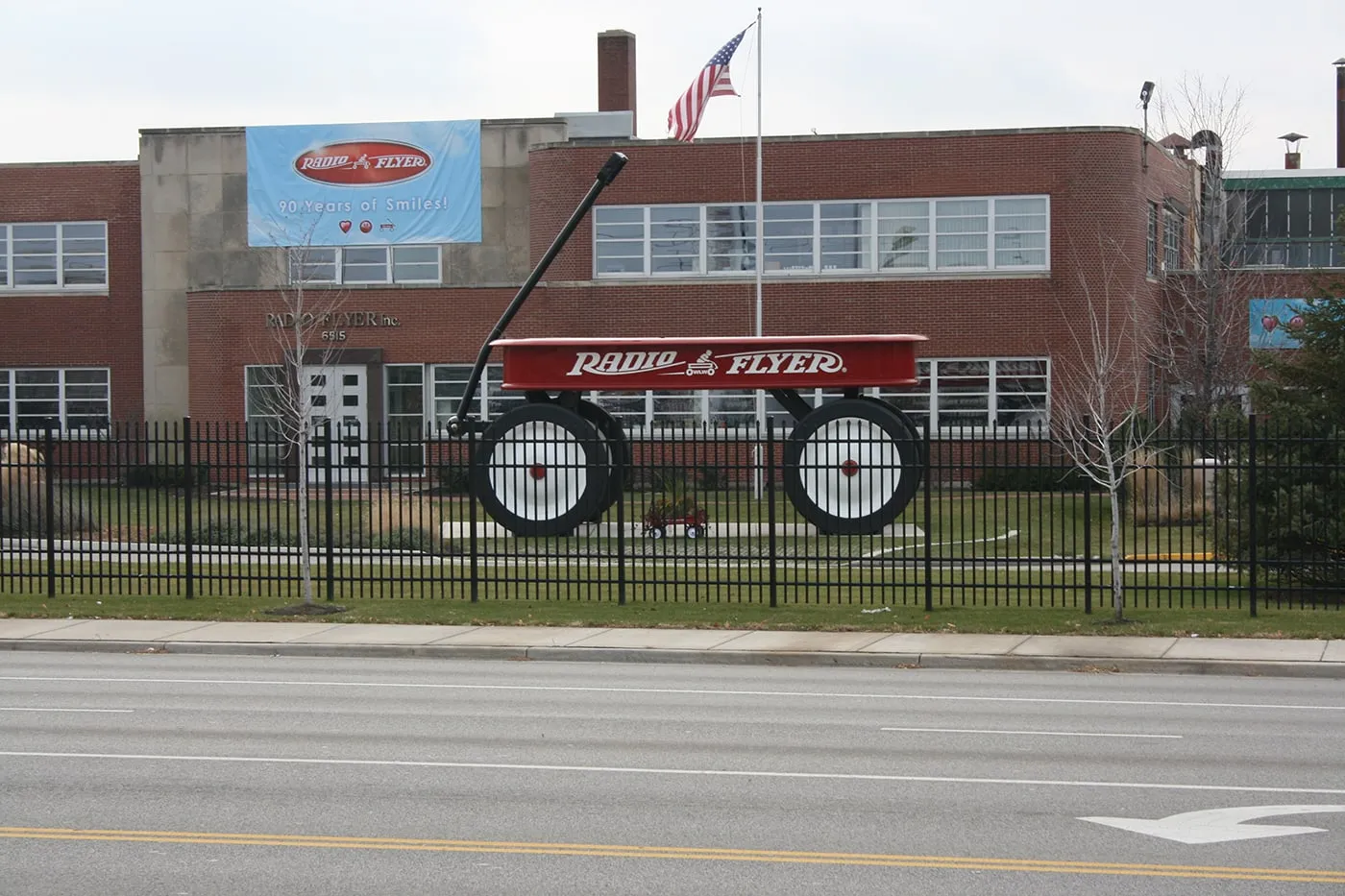 While this Illinois roadside attraction is now dubbed the biggest wagon in the world now, this wasn't the first roadside attraction Radio Flyer was a part of. At the 1933 Chicago World's Fair, Antonio Pasin had a 45-foot tall wood and plaster Coaster Boy constructed. It depicted a boy riding a Liberty Coaster wagon and was a hit of the fair. (If you want to see another statue of a person riding a wagon, check out the statue of Abraham Lincoln on the World's Largest Covered Wagon.)
While I don't know the fate of that project, the current world's largest wagon can be found outside the company's headquarters in Elmwood Park, Illinois, just outside of Chicago.
---
The World's Largest Radio Flyer Wagon
Address: Radio Flyer Headquarters, 6515 W. Grand Ave. in Elmwood Park, Illinois
Hours: Always Visible (but a fence around the property might obstruct your view)
Cost: Free to See
---
Pin this roadside attraction: