This Roadside Attraction
Sinclair Oil Dinosaur, South Dakota
Get Directions
If you had a choice of stopping for gas at a gas station with a big green dinosaur or one without a big green dinosaur, which would you choose?
Duh. No contest. Obviously you'd choose dino-gas. And that is why Sinclair gas stations are the perfect stop for roadside-attraction loving road trippers: they have the Sinclair Oil Dinosaur.
Gas stations are a popular location for roadside attractions to hang out at. I've seen many a pink elephant next to the pumps. With such competition over gas nowadays, often with a station on all four corners off major highways, it's no wonder these outposts would do anything to get you to choose them over the guy across the street.
Enter Sinclair.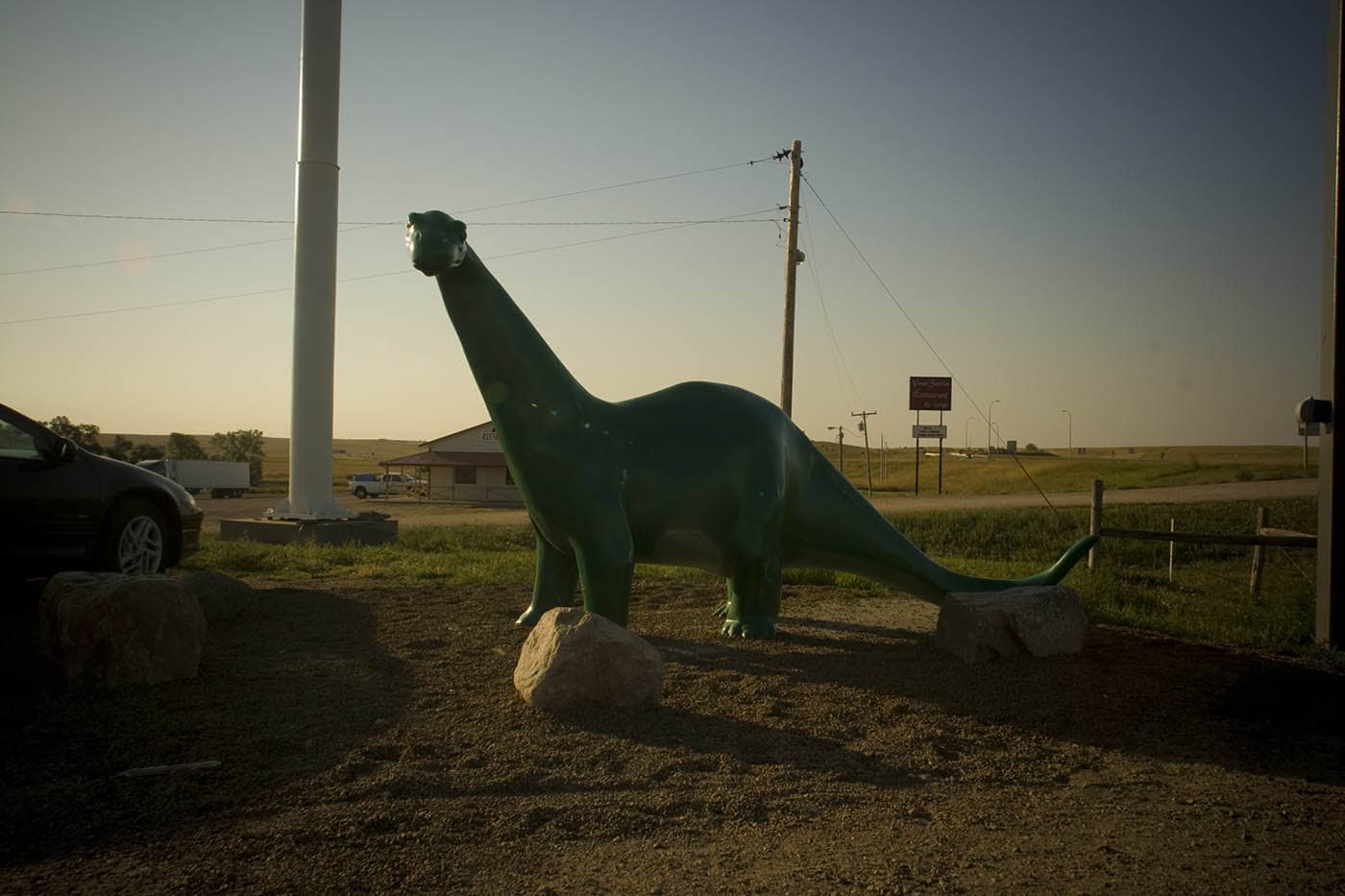 Sinclair Oil was formed in 1916 by Harry Sinclair and soon became one of the seventh largest oil companies in America. The company is recognized by the Terror-Free Oil Initiative as they do not buy oil from terrorism-sponsoring states, such as those in the Middle East.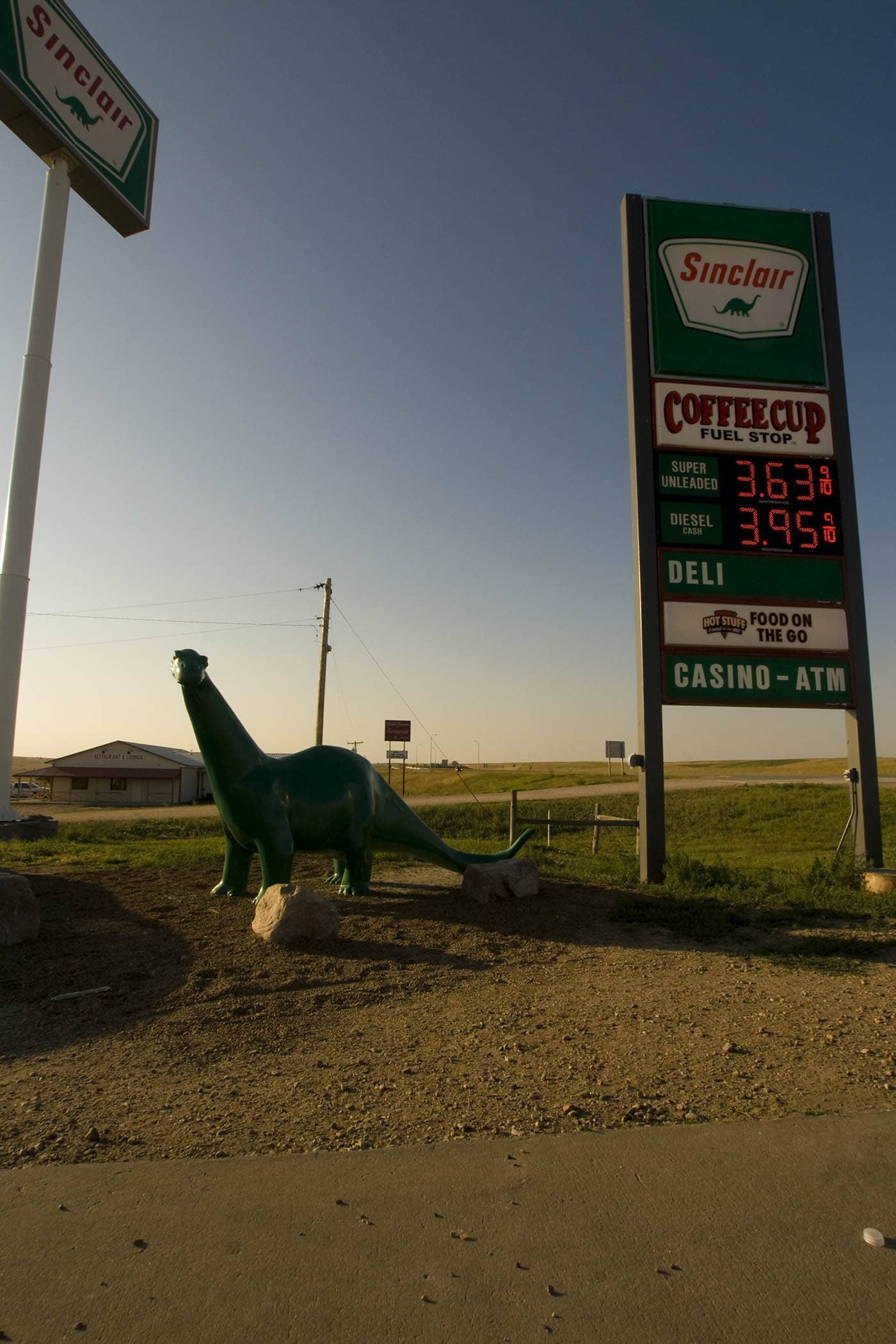 In 1930 Sinclair adopted the now famous Apatosaurus (brontosaurus) "Dino" that still graces its logo. Not only does the Sinclair dinosaur appear in the logo, packaging, and other merchandise, it also makes an appearance at many of the stations itself.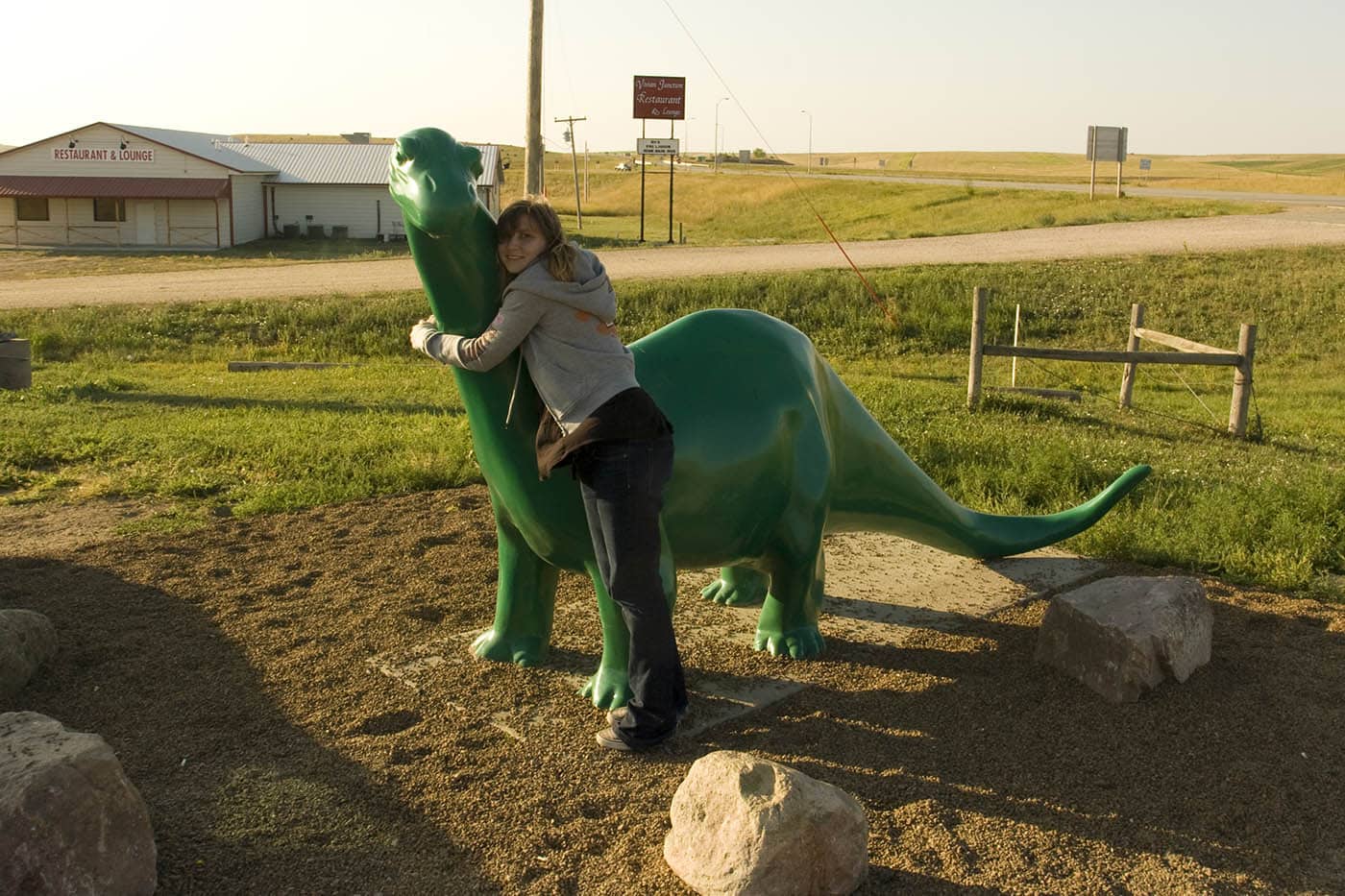 This big green dinosaur can be found at some of the Sinclair gas stations throughout the United States. I first found a Sinclair dinosaur in South Dakota on my way to Mount Rushmore. And I just had to give him a big wet sloppy kiss and a hug!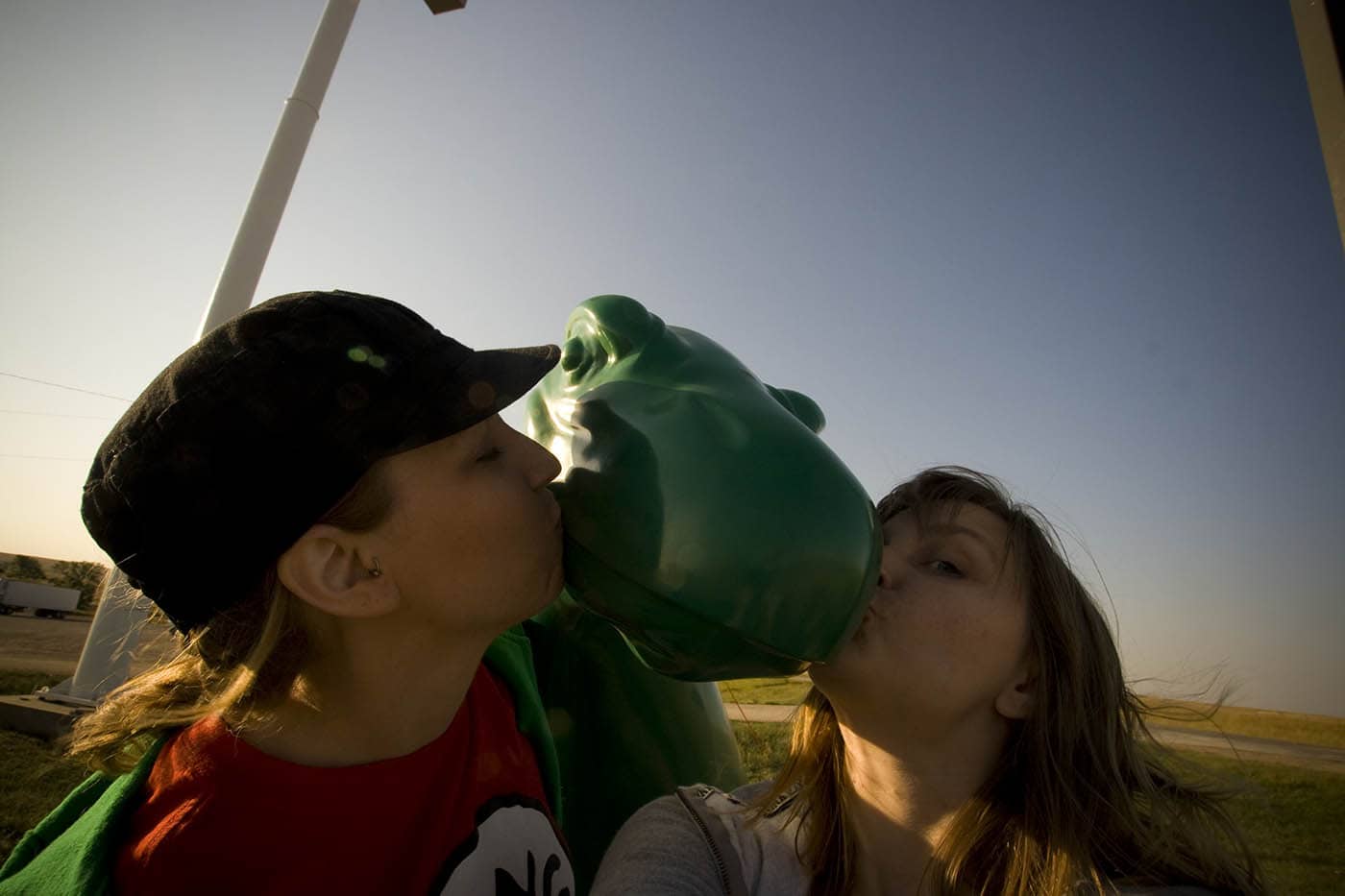 Site: The Sinclair Oil Dinosaur
Location: Off of I-90, South Dakota
Cost: Free (gas will cost you)
Hours: Always visible.
Date: August 30, 2008
Pin this roadside attraction: