This is a tale of two giant bulls in Winston-Salem, North Carolina. For many years one stood on stilts outside of Thrift-Way Meats. And, long ago, another, known as the Staley's Bull lived in front of a restaurant in town.
In 1957 Staley's Charcoal Steak House opened in Winston-Salem. That year the owners, Kenneth Cheek and Lawrence Staley, purchased a new mascot from Sculptured Advertising in Sparta, Wisconsin: a giant bull, painted in red and white, that stood a 11-feet tall and 21-feet long and weighed nearly 2,000 pounds.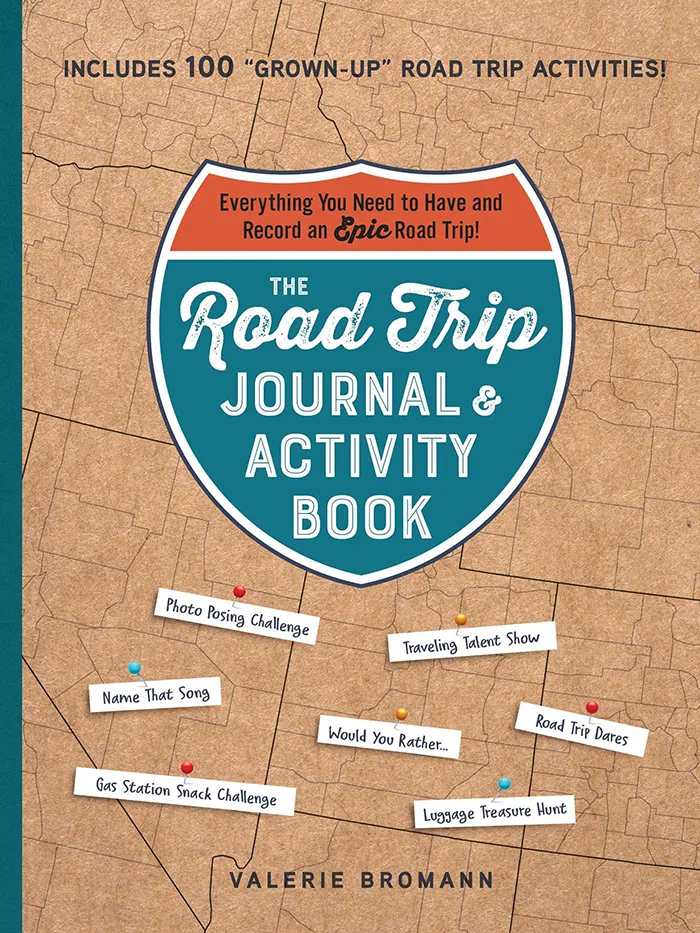 The Road Trip Journal & Activity Book
Everything You Need to Have and Record an Epic Road Trip!
Enjoy fun games and challenges to pass the time on your next road trip and have a keepsake to look back on for years to come with this entertaining must-have for your next vacation.
The big animal came to be known as "The Staley's Bull" or "Winston the Bull." Over the years the bull came and went, sometimes being displayed outside and others being put into storage. In 2003 Staley's closed, and, at some point after, the bull went into hiding for good.
Fratellis Italian Steakhouse opened on the site in 2013 and, in 2019, they decided they wanted their bull back.
That's where the Thrift-Way Meats Giant Bull comes in. That bull (seen here in 2010) lived on 20-foot tall stilts in a parking lot between the butcher shop and Jordan's Paint & Body Shop. In December 2019 the owners of Fratellis Italian Steakhouse purchased the big cow and, in 2020, it was moved in front of the restaurant.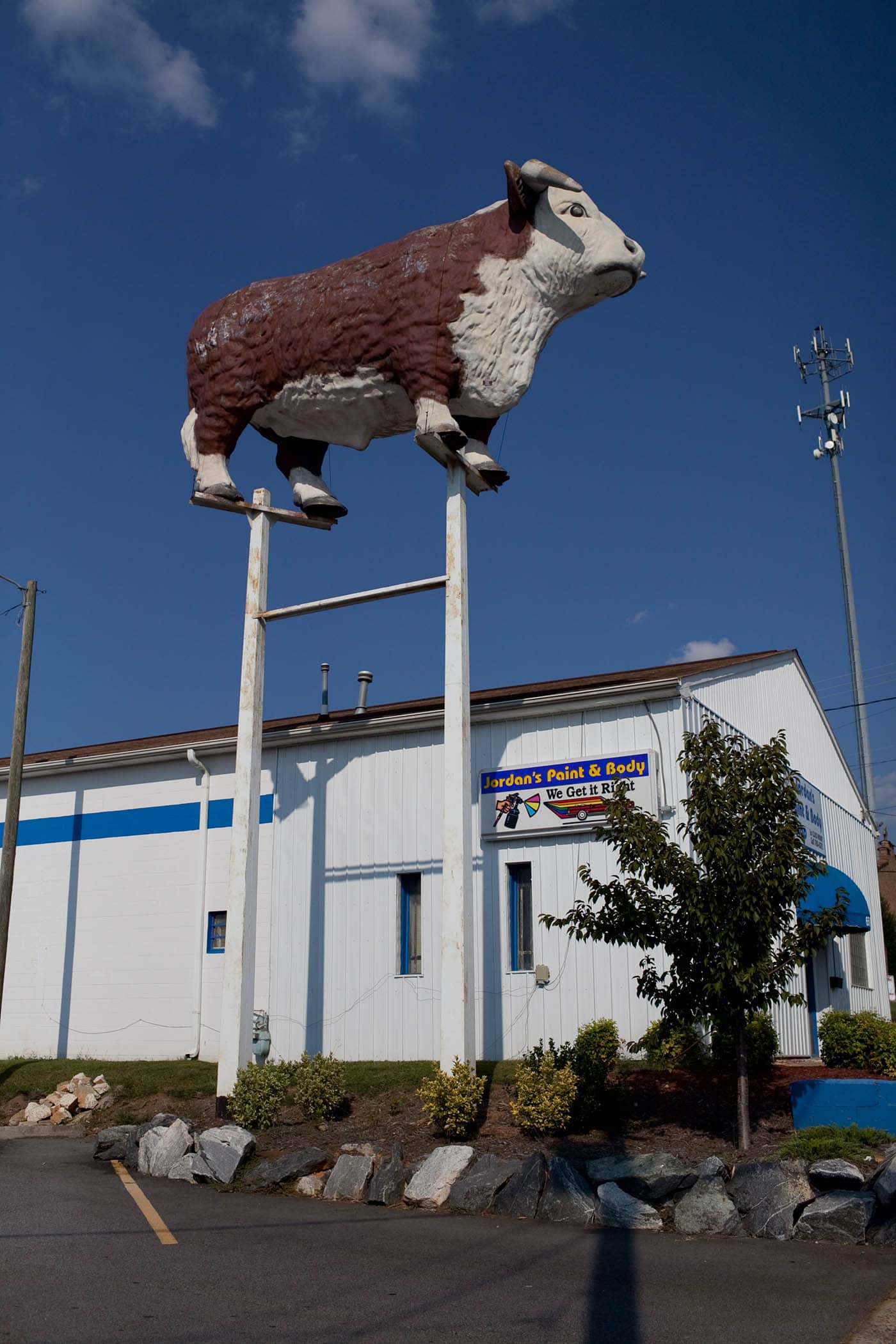 While it isn't the original Staley's Bull (that one is owned by local Steve Newsom, who bought it in November 2012, and keeps it on his property) it is a near exact replica, created by the same Wisconsin company.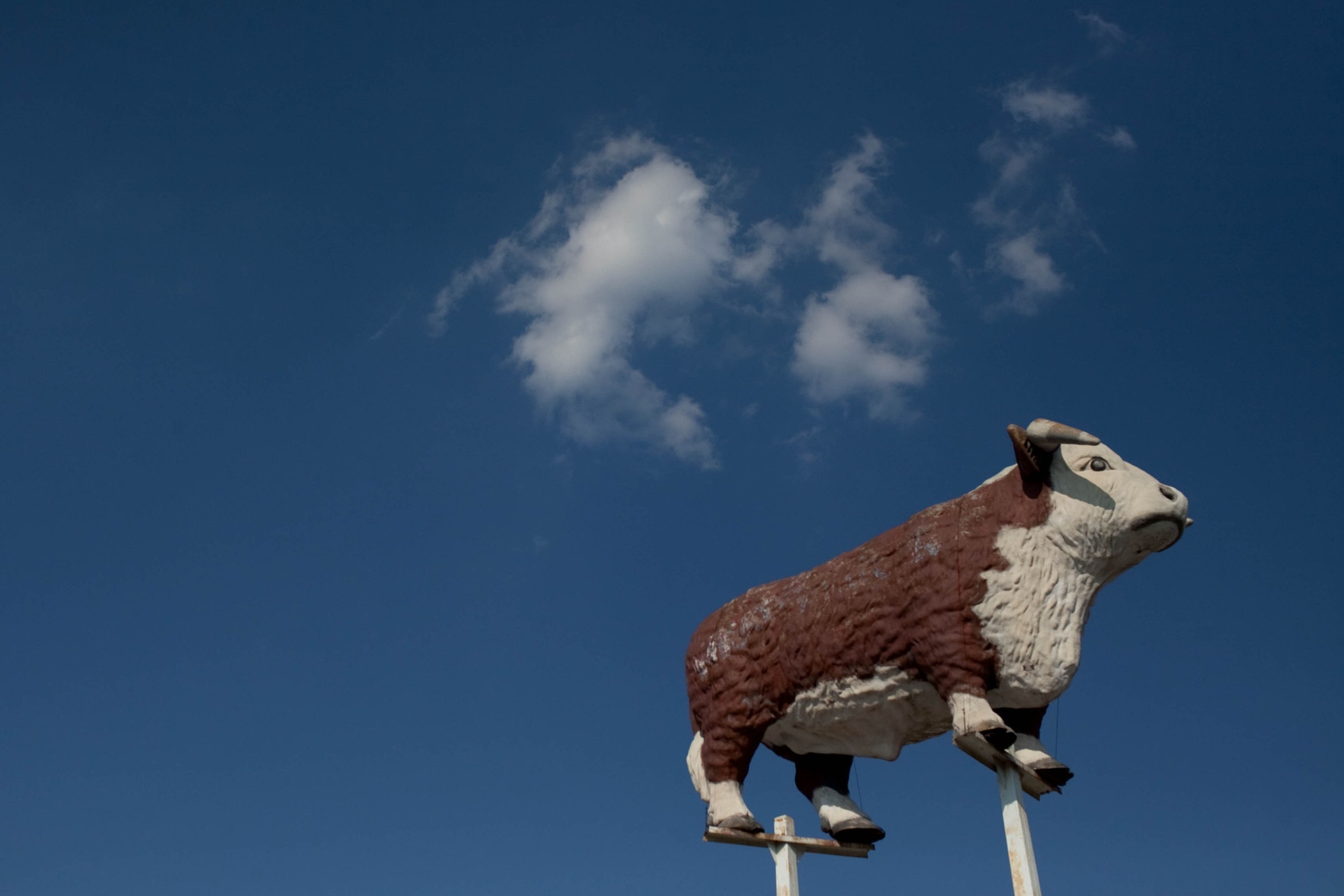 Looking for more North Carolina roadside attractions near Winston-Salem? Look for the Big Coffee Pot and Shell-shaped gas station.
---
Staley's Bull/Thrift-Way Meats Giant Bull
Address: Fratellis Italian Steakhouse, 2000 Reynolda Rd, Winston-Salem, NC
Former address: Thrift Way Meats & Produce Inc, 653 Waughtown St, Winston-Salem, NC
Hours: Always Visible, Business Hours Vary
Cost: Free to See
---
Pin this North Carolina roadside attraction: