This Route 66 restaurant ROCKS. And it has been rocking since 1939. The Rock Cafe in Stroud, Oklahoma is a nostalgic road trip stop, with delicious food that you can't miss.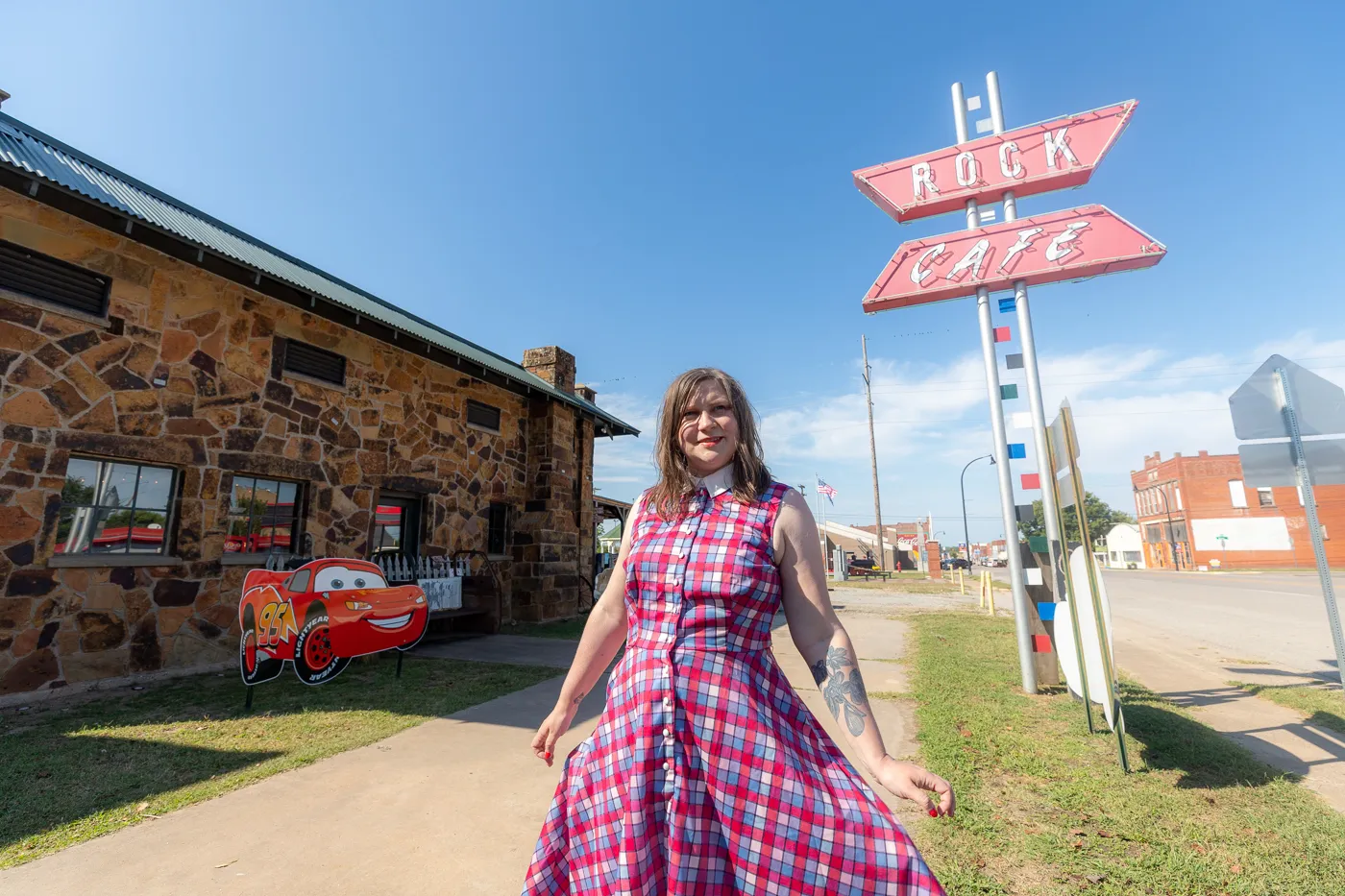 Rock Cafe was built in 1936 and opened on Route 66 in 1939. Roy Rives built the restaurant using local materials, such as a distinct sandstone, in its construction. It is after that material that the business was named.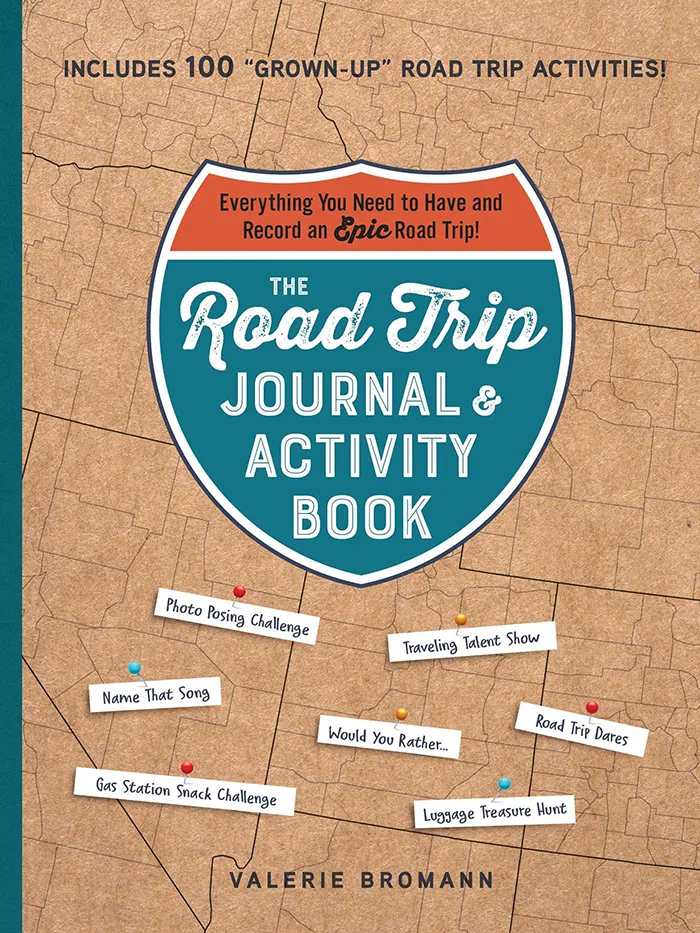 The Road Trip Journal & Activity Book
Everything You Need to Have and Record an Epic Road Trip!
Enjoy fun games and challenges to pass the time on your next road trip and have a keepsake to look back on for years to come with this entertaining must-have for your next vacation.
For years Rock Cafe was a bustling stop due in part to its location on Route 66 and off of a busy local Greyhound bus stop during World War II. In 1959 the restaurant was so popular that it ran 24/7.
Today, the small restaurant is run by Dawn Welch, the woman who inspired Sally the Porsche in the Pixar movie Cars. She took over the business in 1993 and 2001 had it added to the National Register of Historic Places.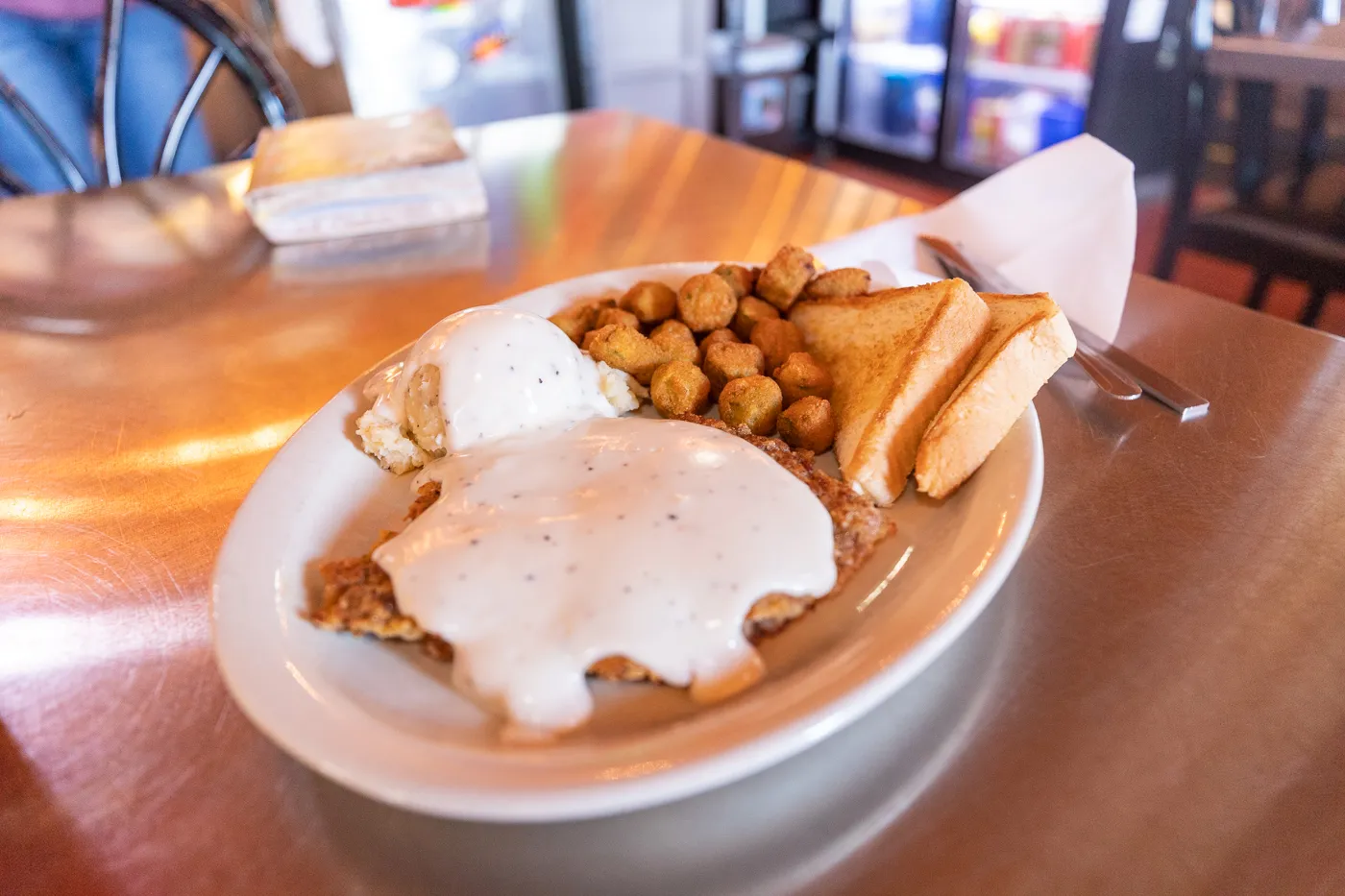 The Route 66 restaurant has persevered through many setbacks over the years, including the decommissioning of Route 66 and a major tornado that ran through Stroud. In 2008 a fire destroyed the restaurant but it reopened on May 29, 2009 after being rebuilt, maintaining the historic rock walls, foundation, and original WWII grill.
Stop in for lunch or dinner on your Route 66 road trip and choose from a menu featuring spätzle, Jägerschnitzel, buffalo burgers, sandwiches, salads, and chicken fried steak.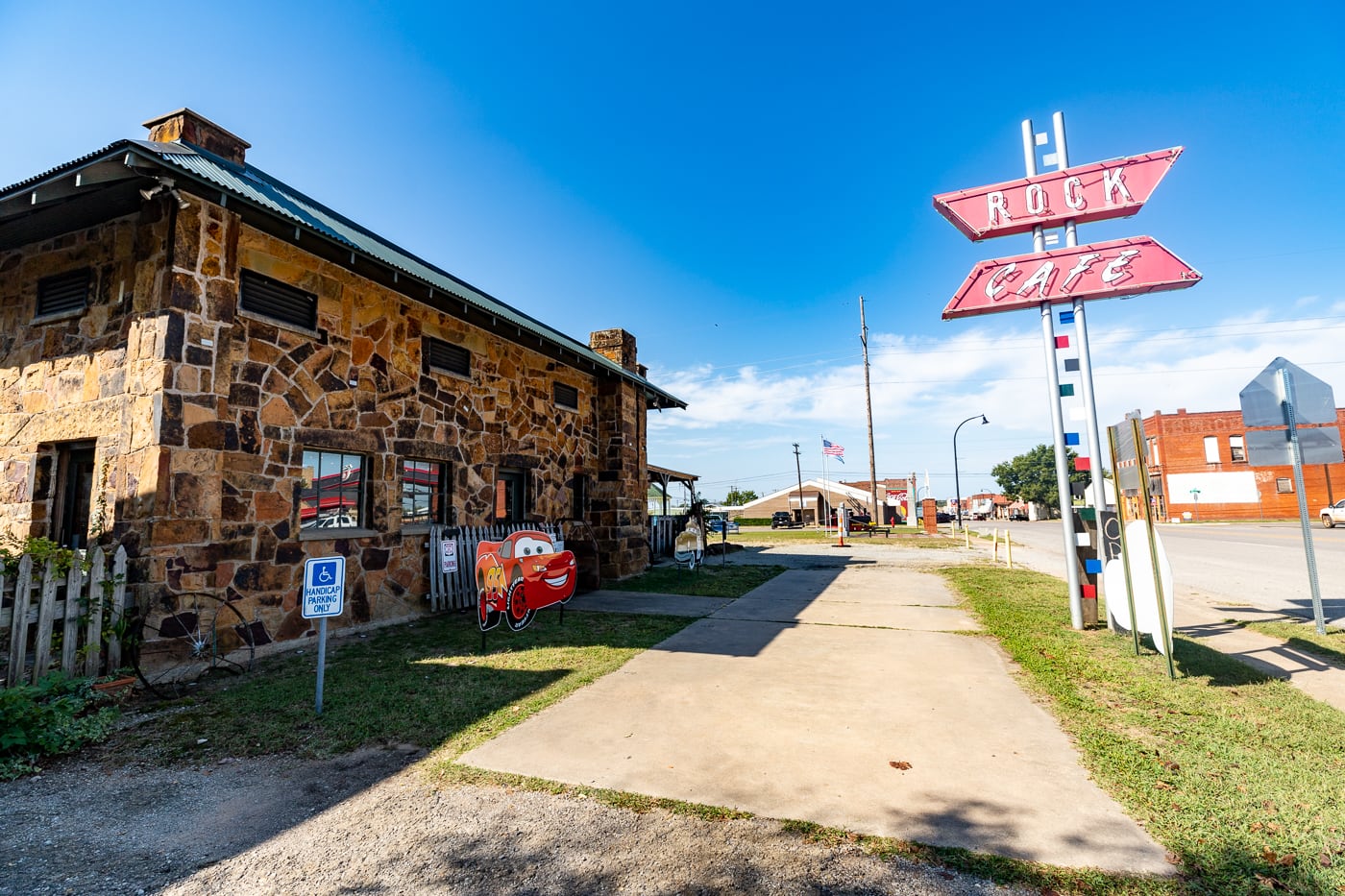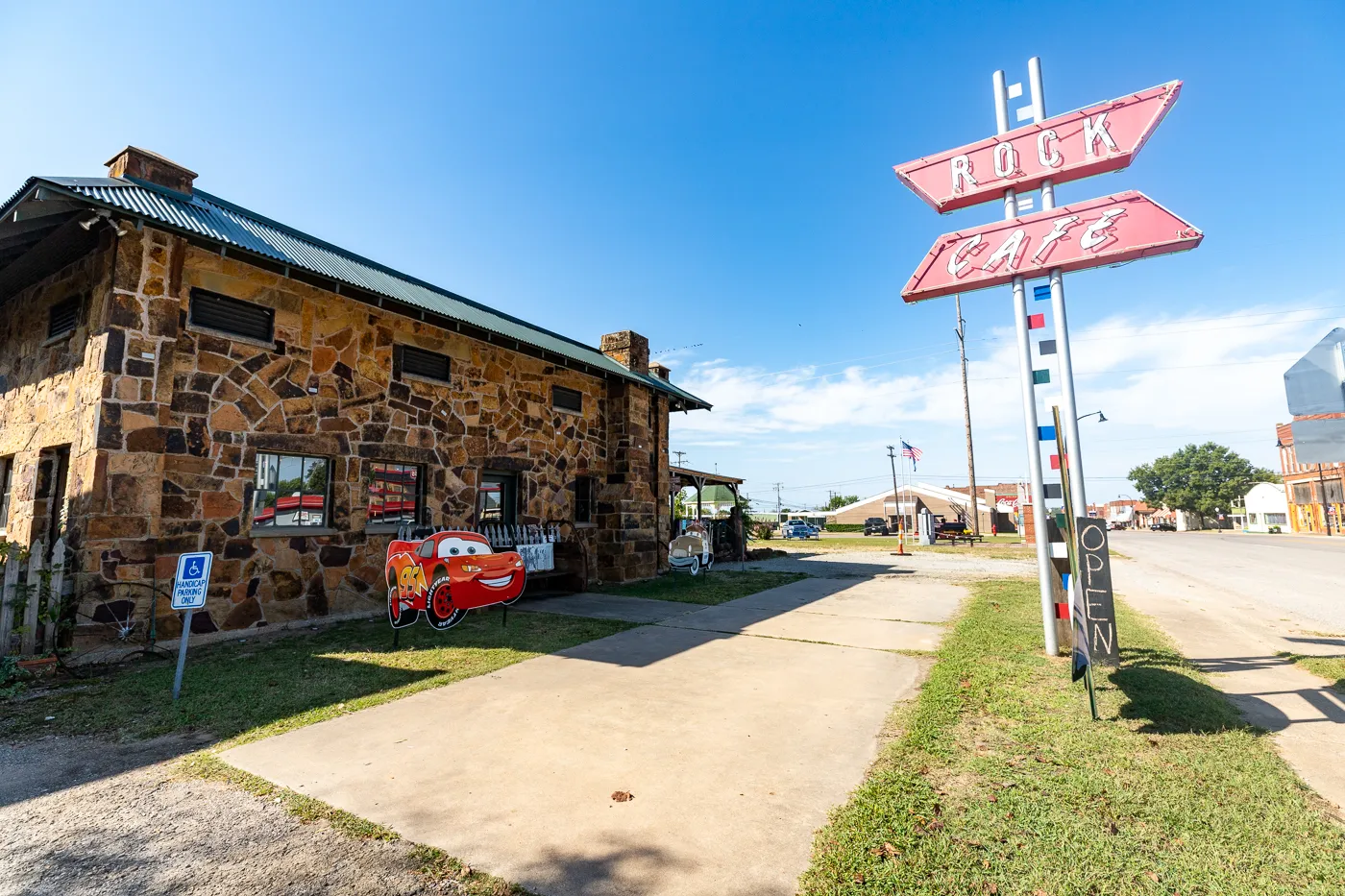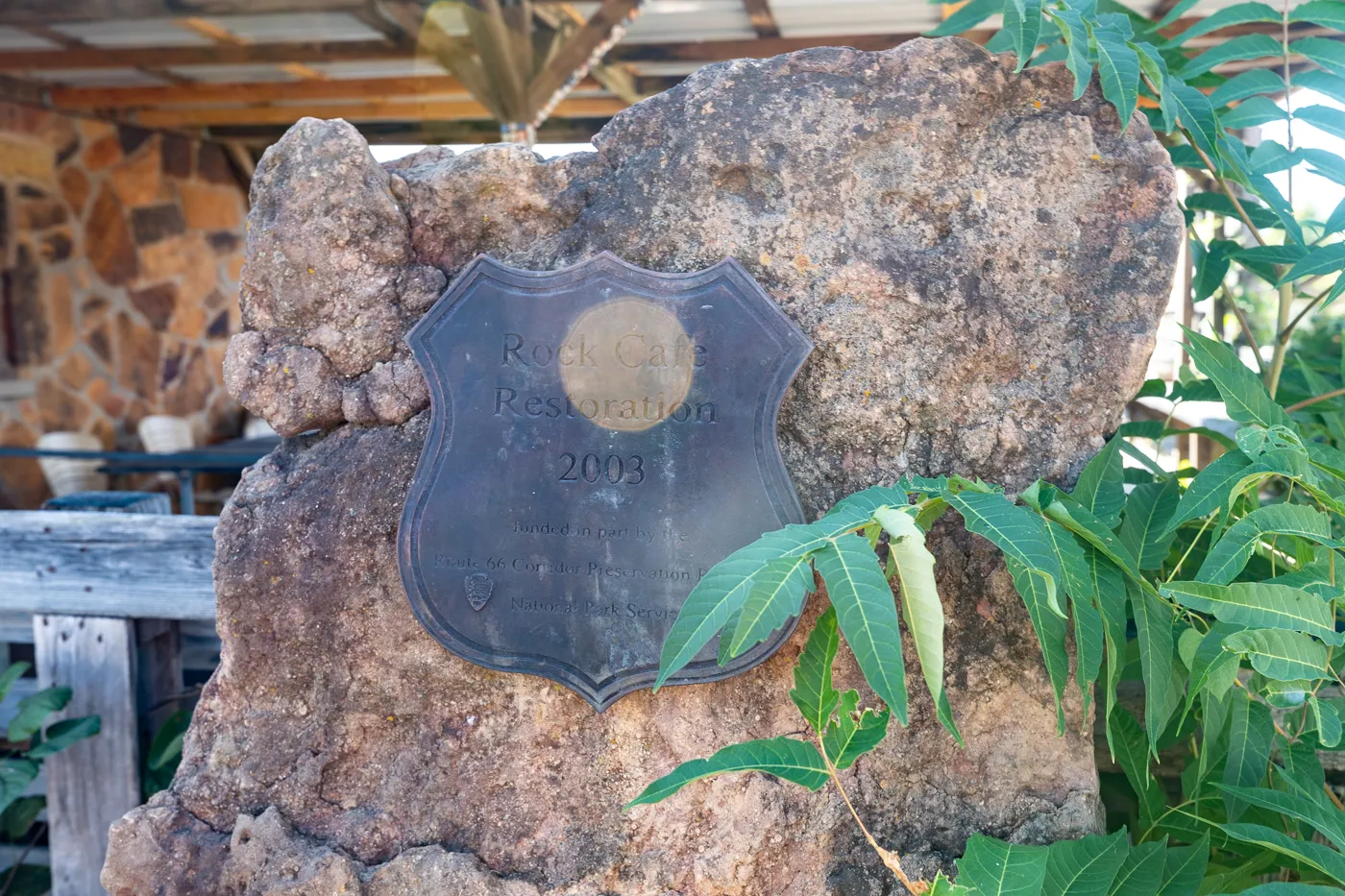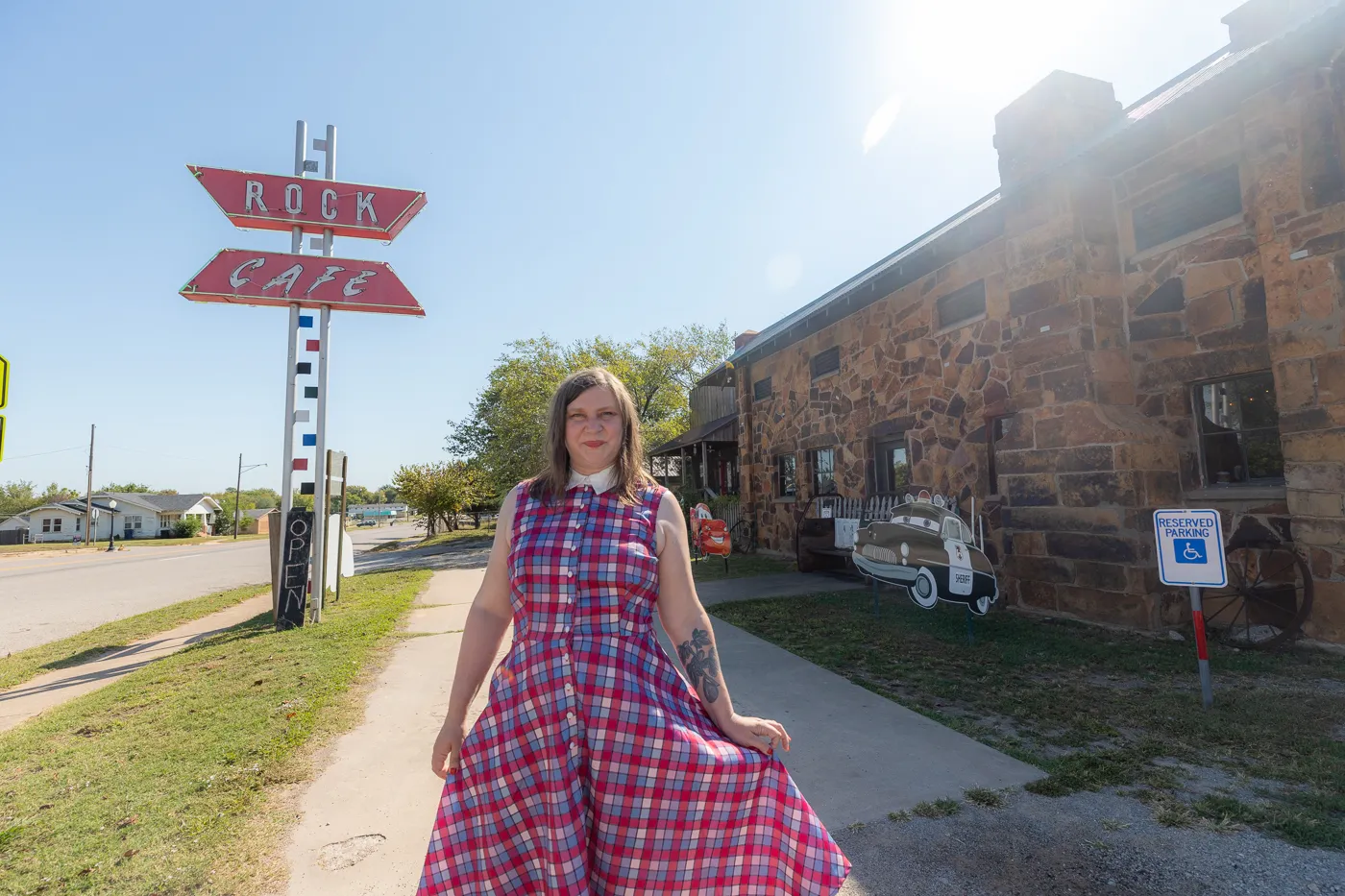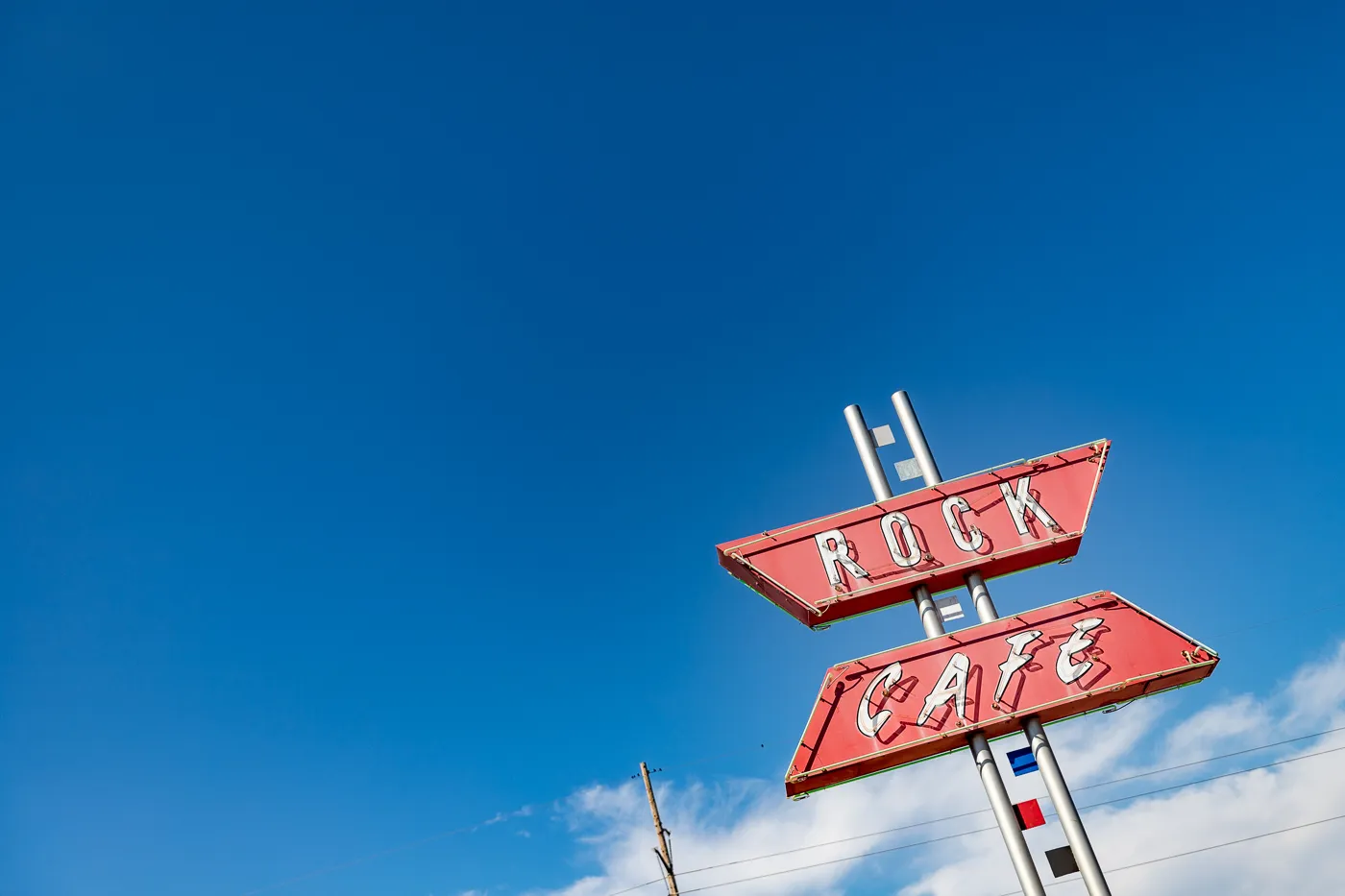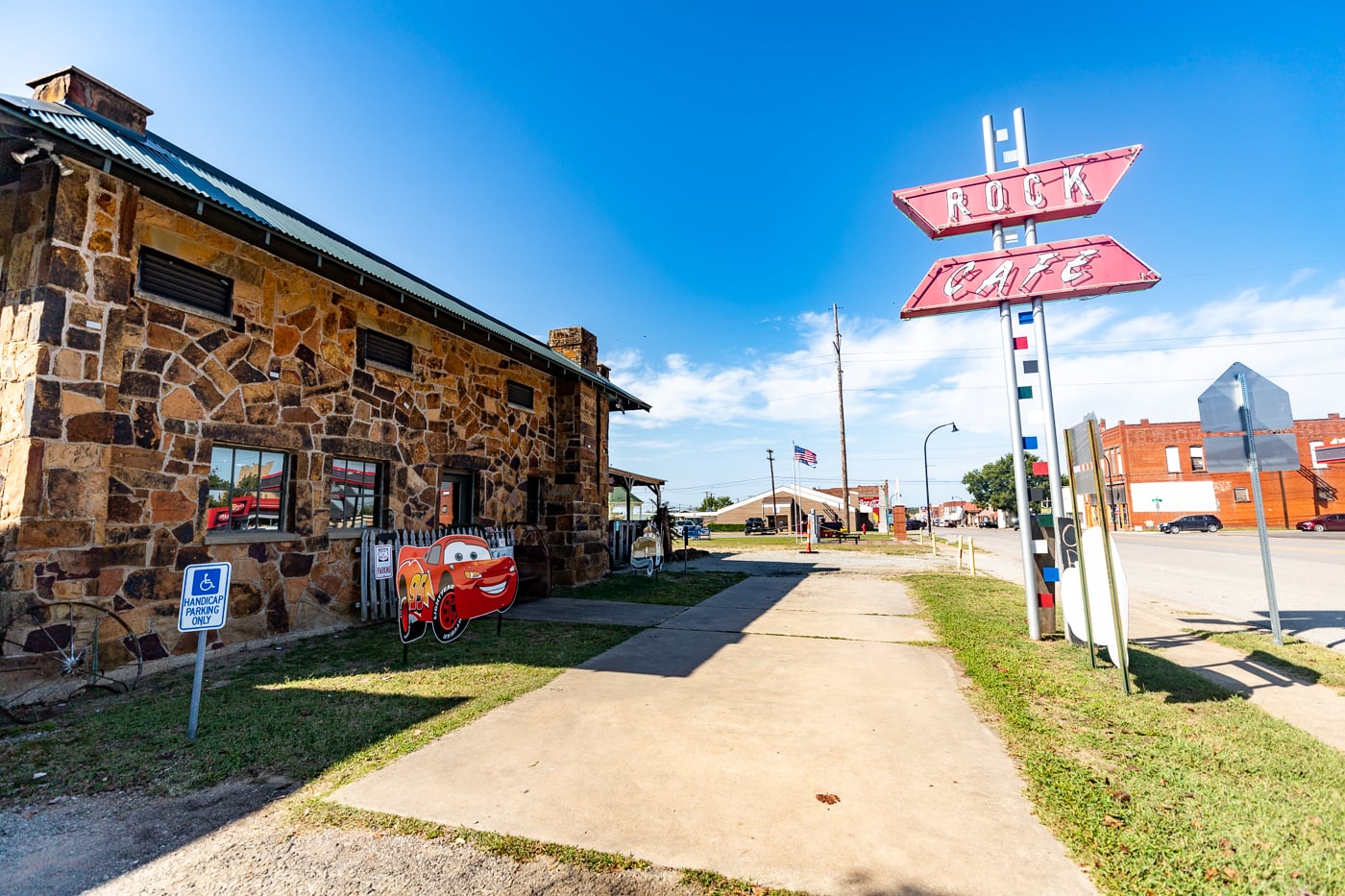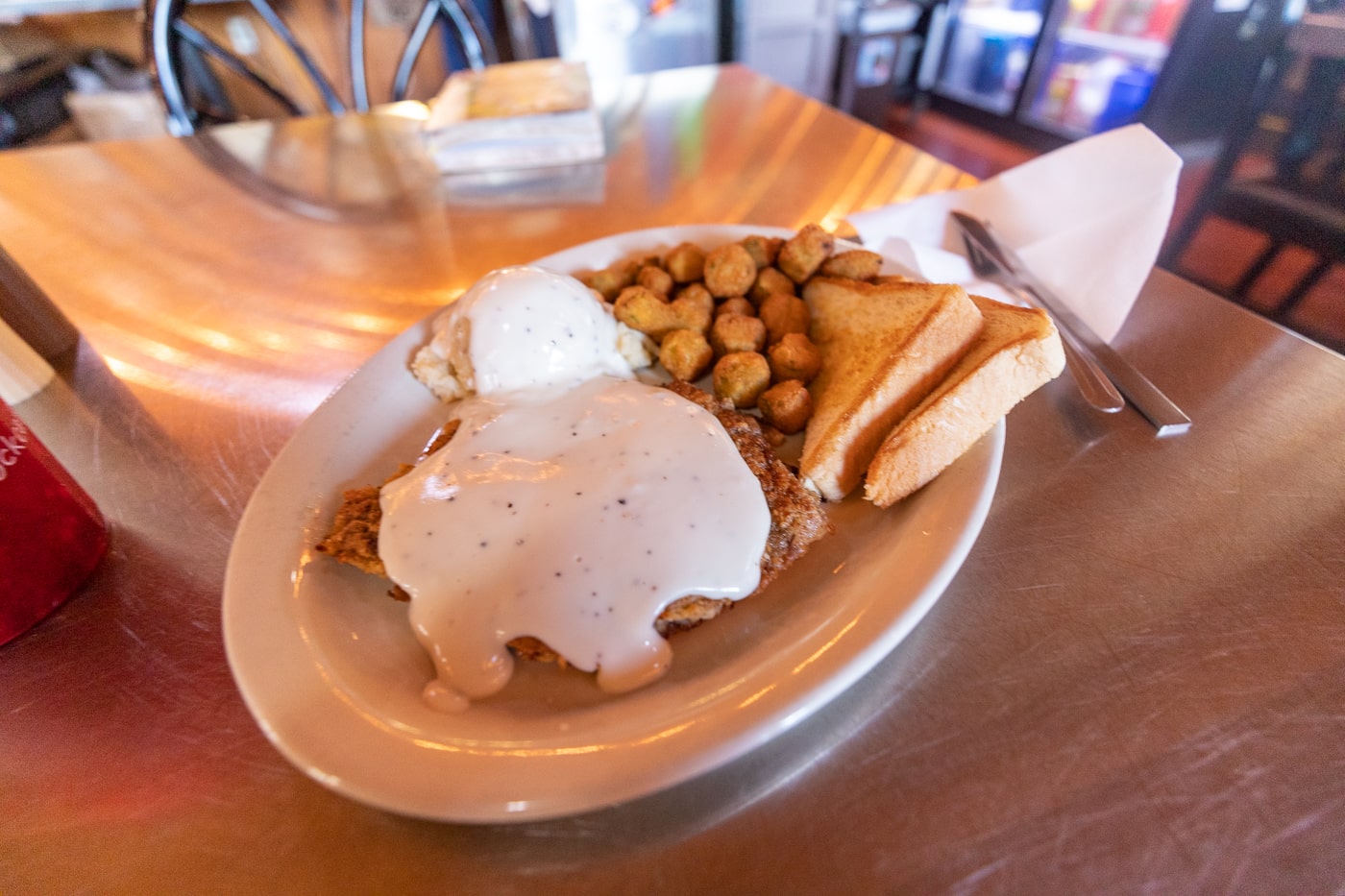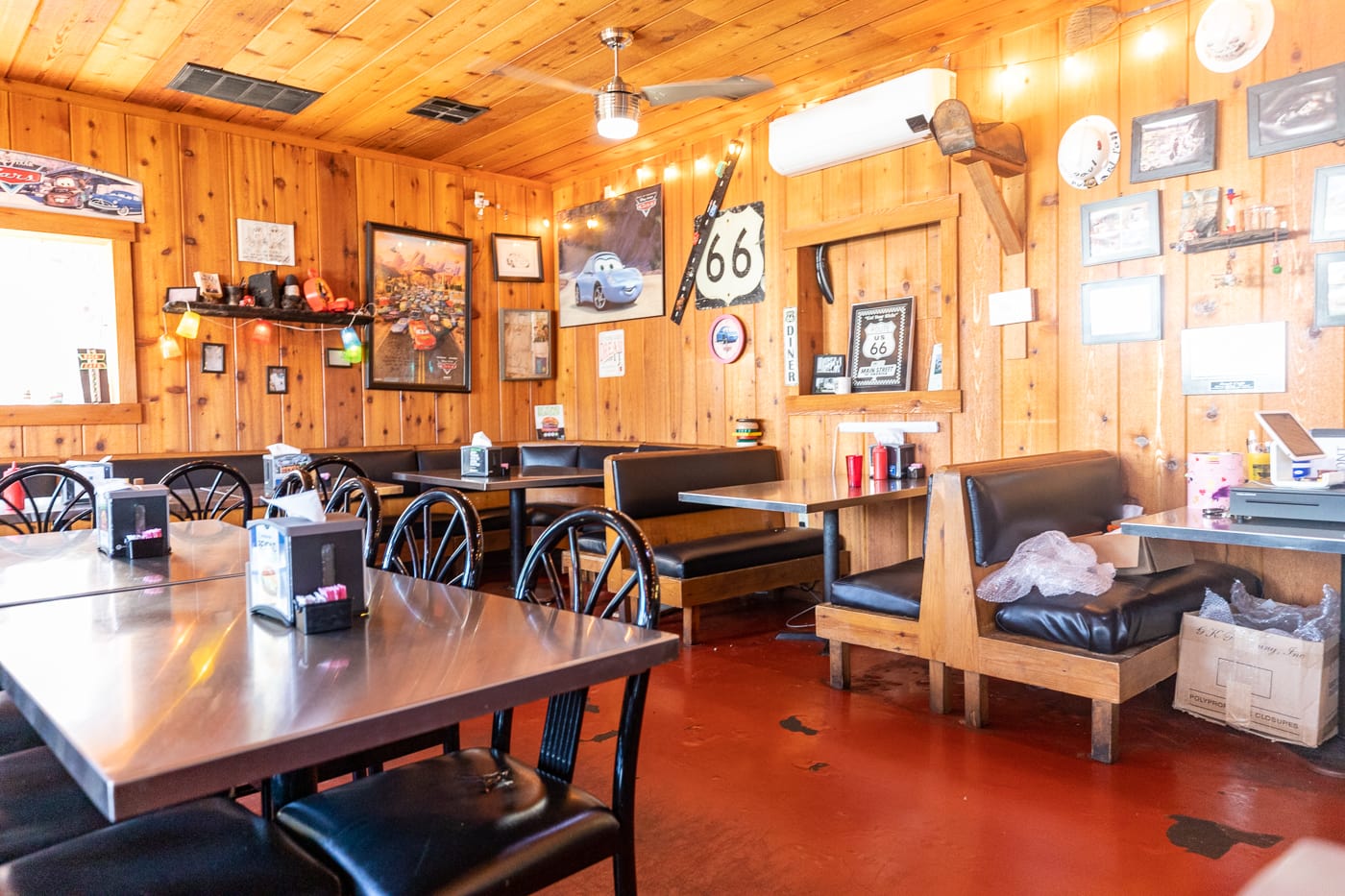 While traveling on Route 66 in Oklahoma be sure to also check out these other must see Route 66 attractions: the Sapulpa Route 66 Mural, Route 66 Brick Paved Broadway Street, the ​​66 Bowl sign at Rt 66 Bowl, and the Will Rogers Highway Markers. And, if you're hungry again, stop for a meal at Lucille's Roadhouse Diner in Weatherford.
Rock Cafe on Route 66
Address: 114 W Main St, Stroud, OK 74079
Hours: Tuesday – Saturday 7am – 8pm, Last table accepted at 7:30pm, Closed Sunday and Monday
Cost: Free to See, Entree costs vary
Pin this Oklahoma Route 66 Restaurant: