Lucille's Roadhouse Diner in Weatherford, Oklahoma is a Route 66 themed restaurant that pays homage to one of the most beloved stops on the Mother Road. Opened on Route 66 in 2006, it's been serving up delicious breakfasts, lunches, and dinners with a side of history for over a decade.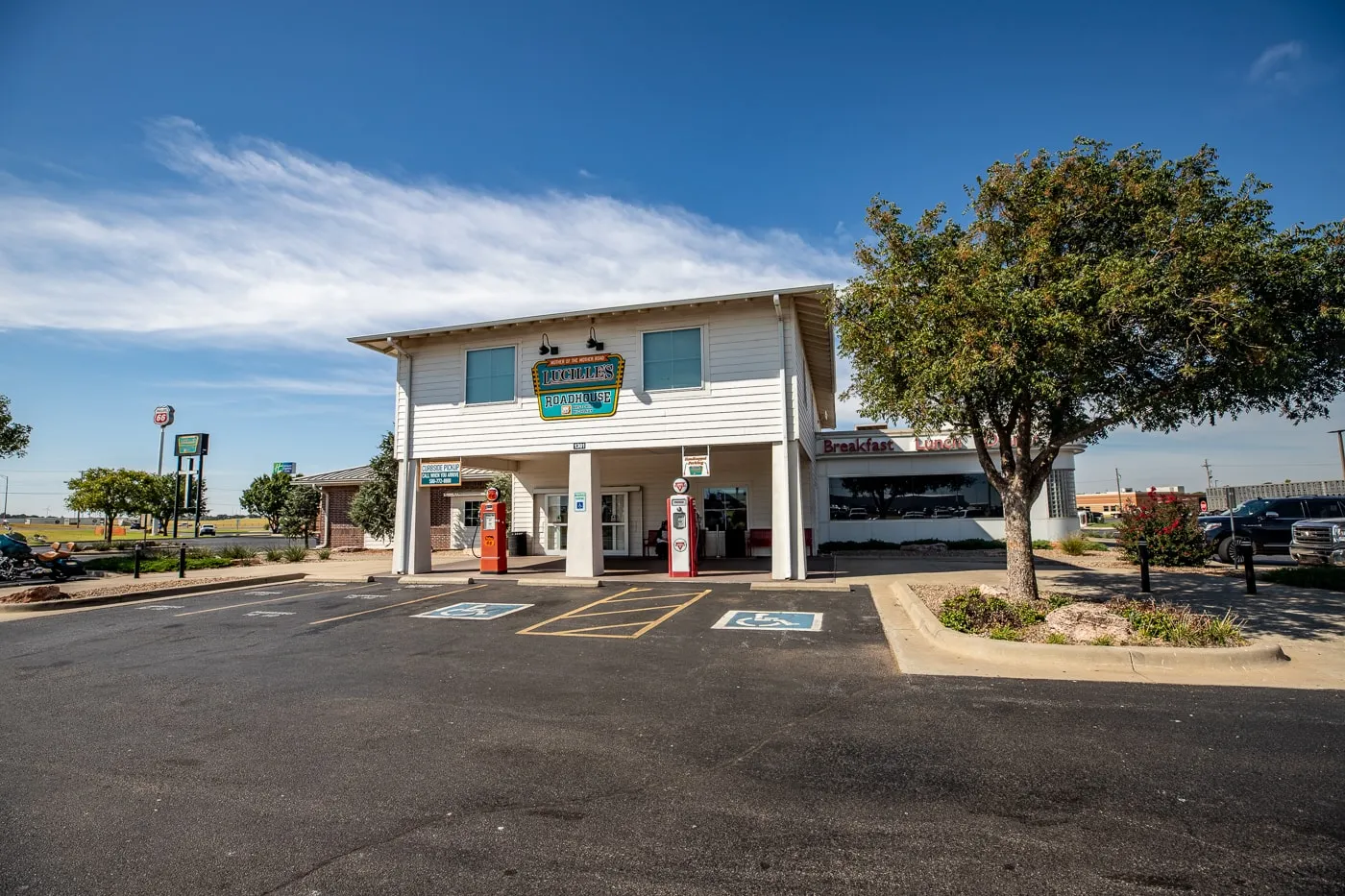 The exterior ofLucille's Roadhouse Diner is modeled after the original Lucille's Historic Highway Gas Station in Hydro, Oklahoma (AKA Provine Service Station, Hamons' Station, Lucille's Place) where the porched-front towers over a couple of vintage gas pumps. The original service station opened in 1927 and was purchased by Lucille and Carl Hamons in 1941. Lucille, knows as the "Mother of the Mother Road," operated the location until she passed in 2000. While the original is now closed (but restored and available for photos and leg stretches), you can stop by this replica for a bite to eat on your Route 66 road trip.
Inside admire the Route 66 themed restaurant with a Mother Road Mural that depicts a Route 66 shield, a map of the route, a photo of the original Lucille's, and a cartoon rendering of Lucille Hamons, the "Mother of the Mother Road."
The 1950s retro diner is open for breakfast, lunch, and dinner and you can order from an expansive menu of hot-hit appetizers, fresh soups & salads, gold-record sandwiches, chart-topping entrees, grilled favorites, breakfast staples, and a wide selection of local beers.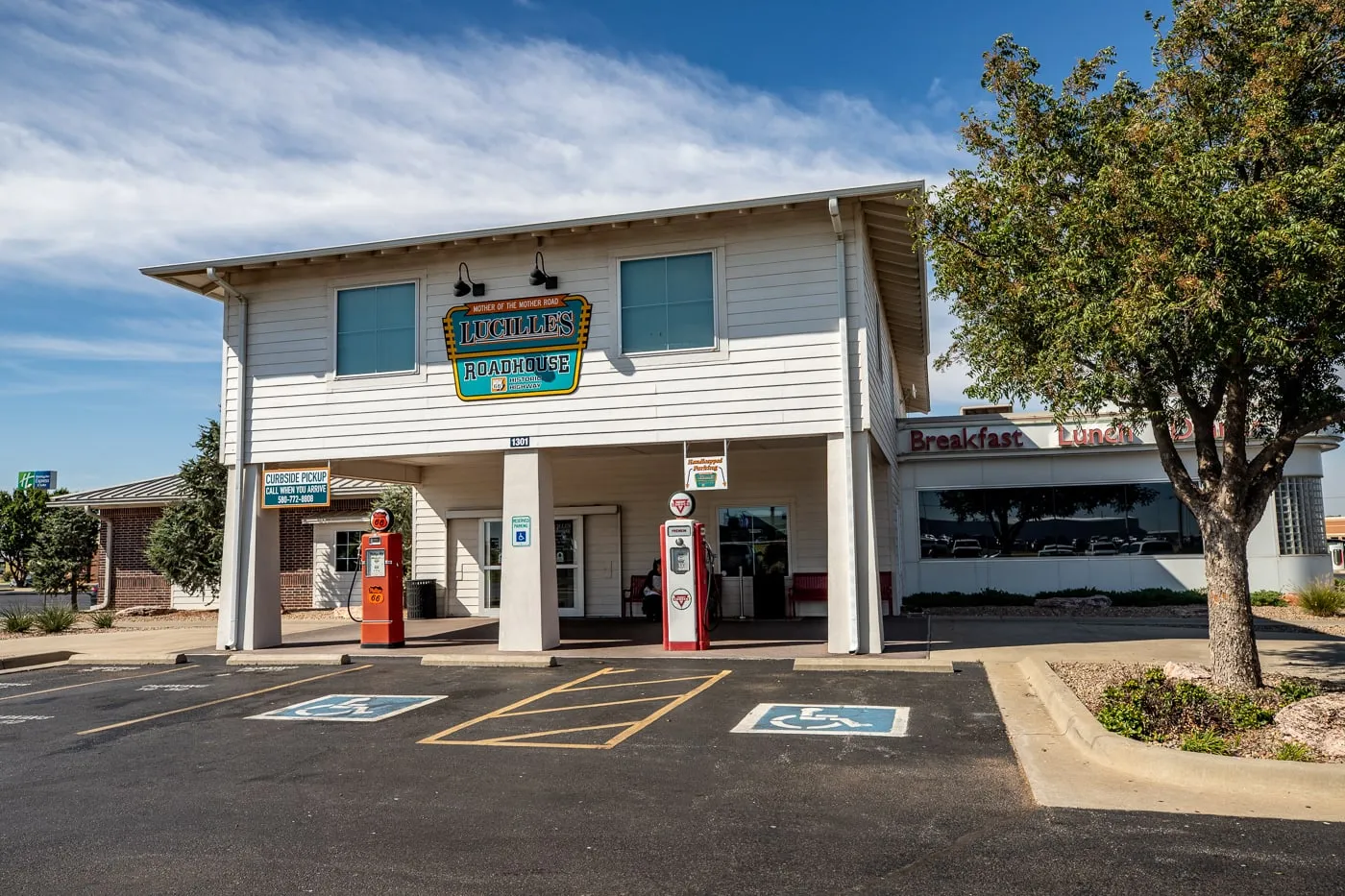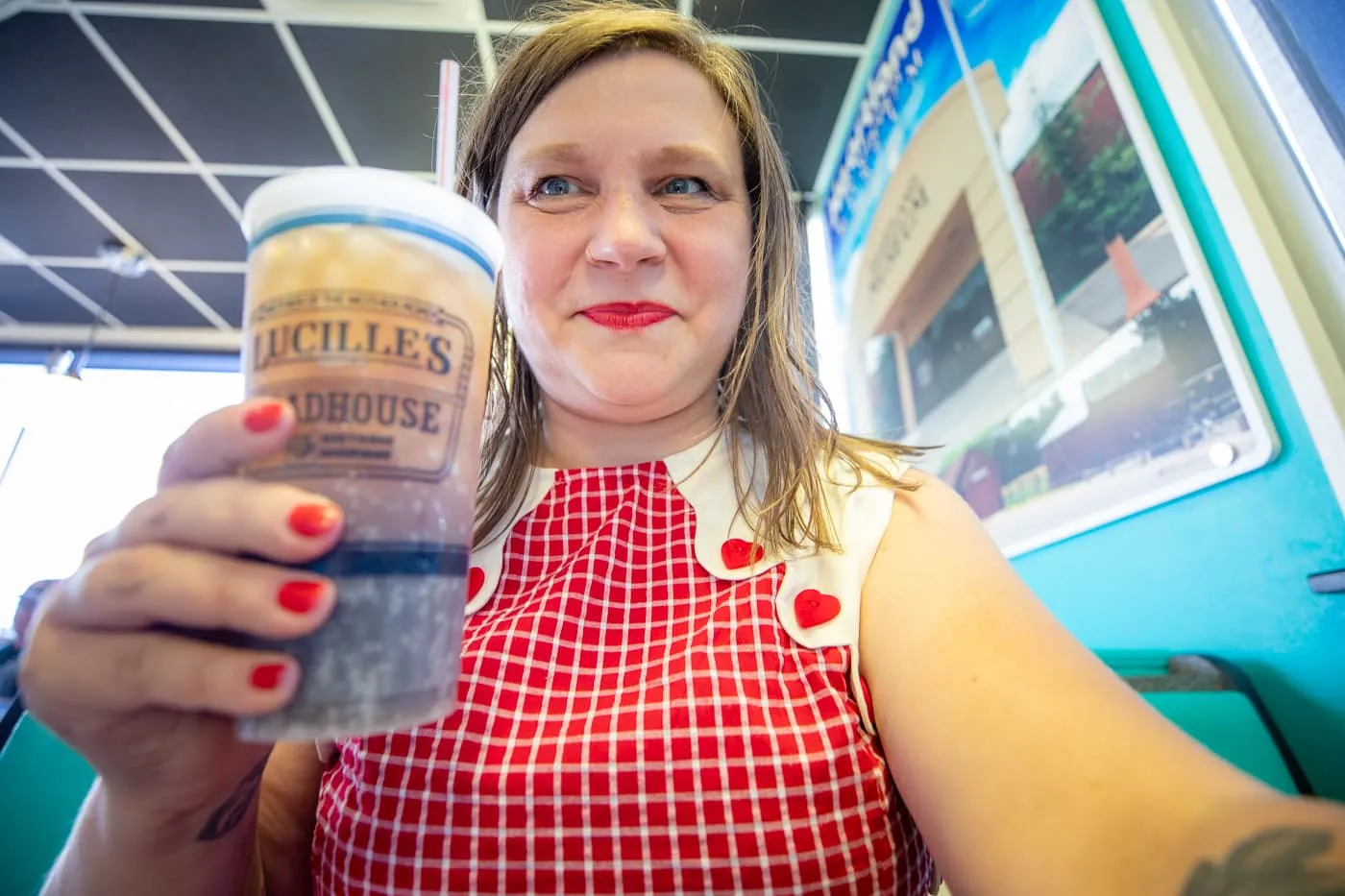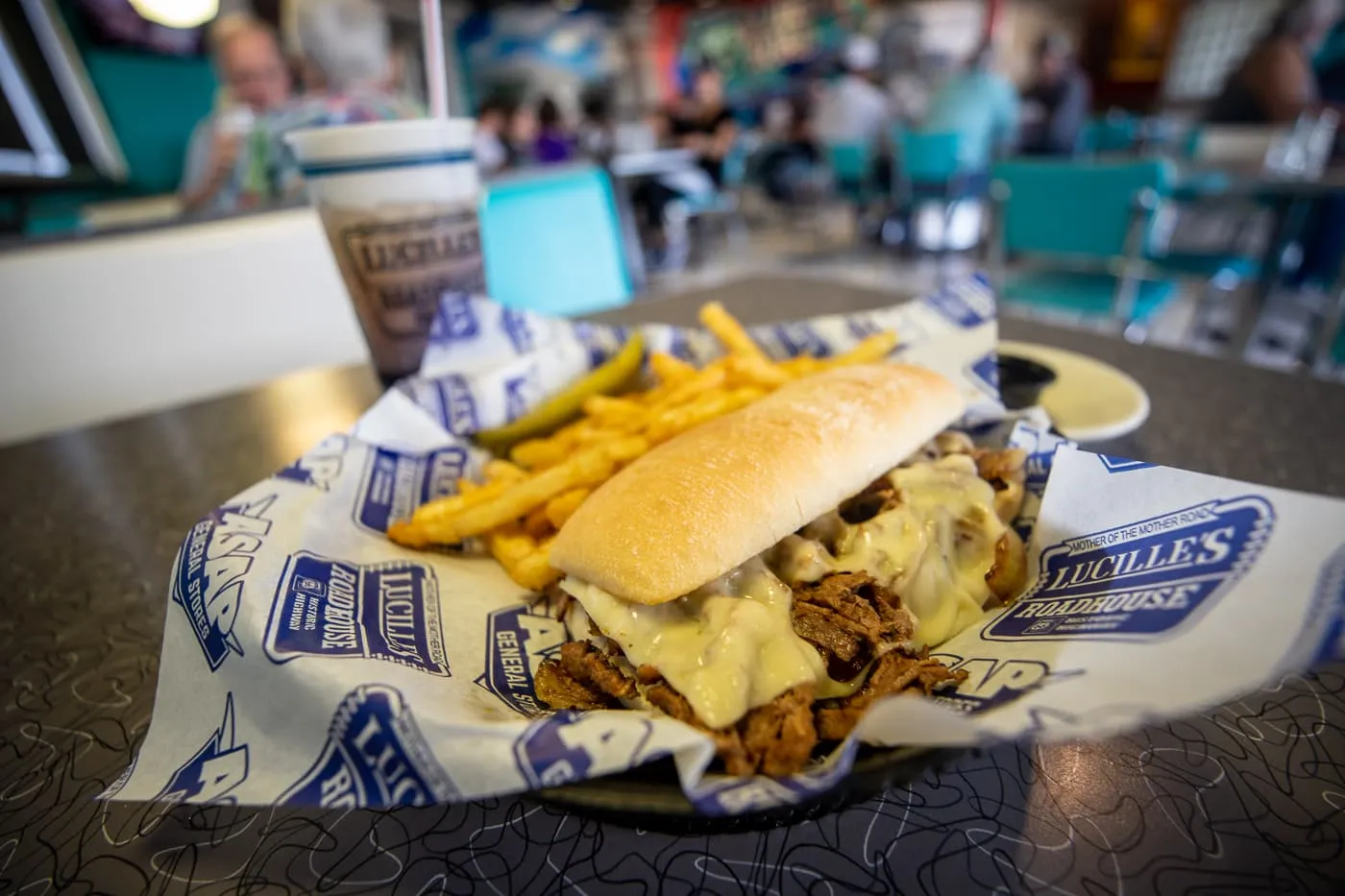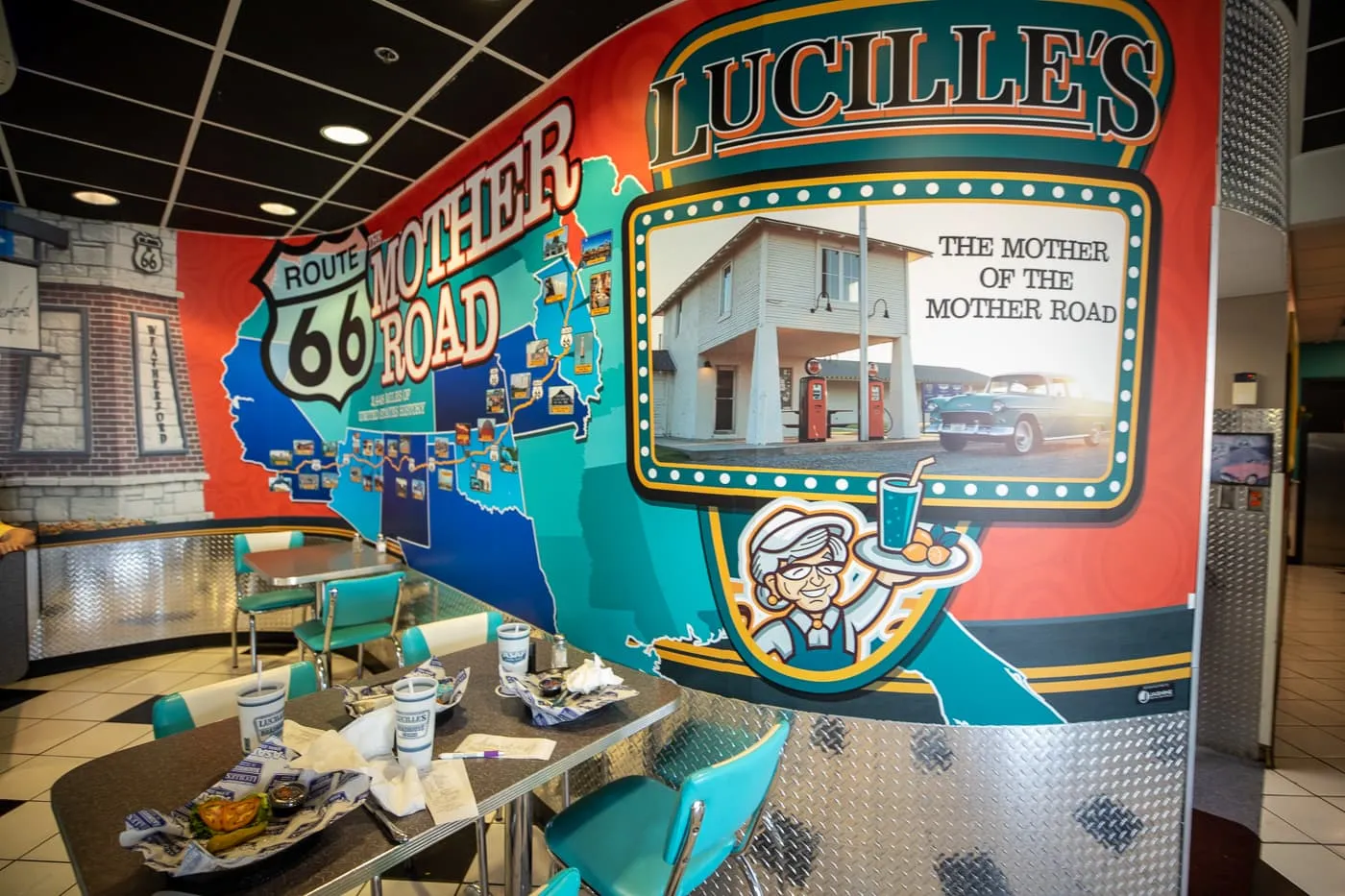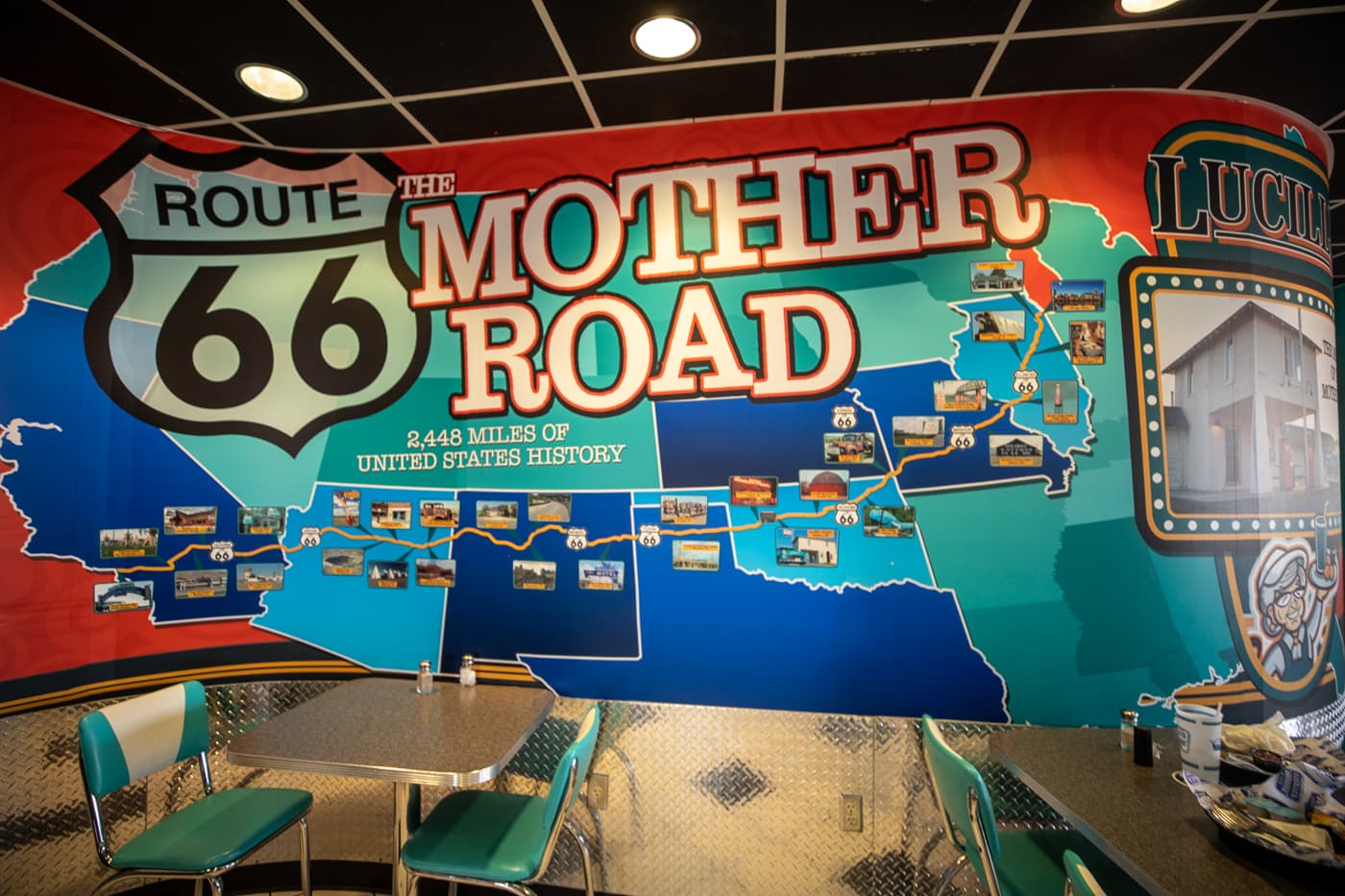 Lucille's Roadhouse Diner
Address: 1301 N Airport Rd, Weatherford, OK 73096
Cost: Free to see, meal prices vary
Hours: Daily, 6am-9pm
For up-to-date hours and menus, visit the restaurant's official website.
Pin this Oklahoma Route 66 restaurant: