Take a drive to this Illinois roadside attraction: the world's largest golf club in Casey, Illinois. I'd say that it is definitely above par.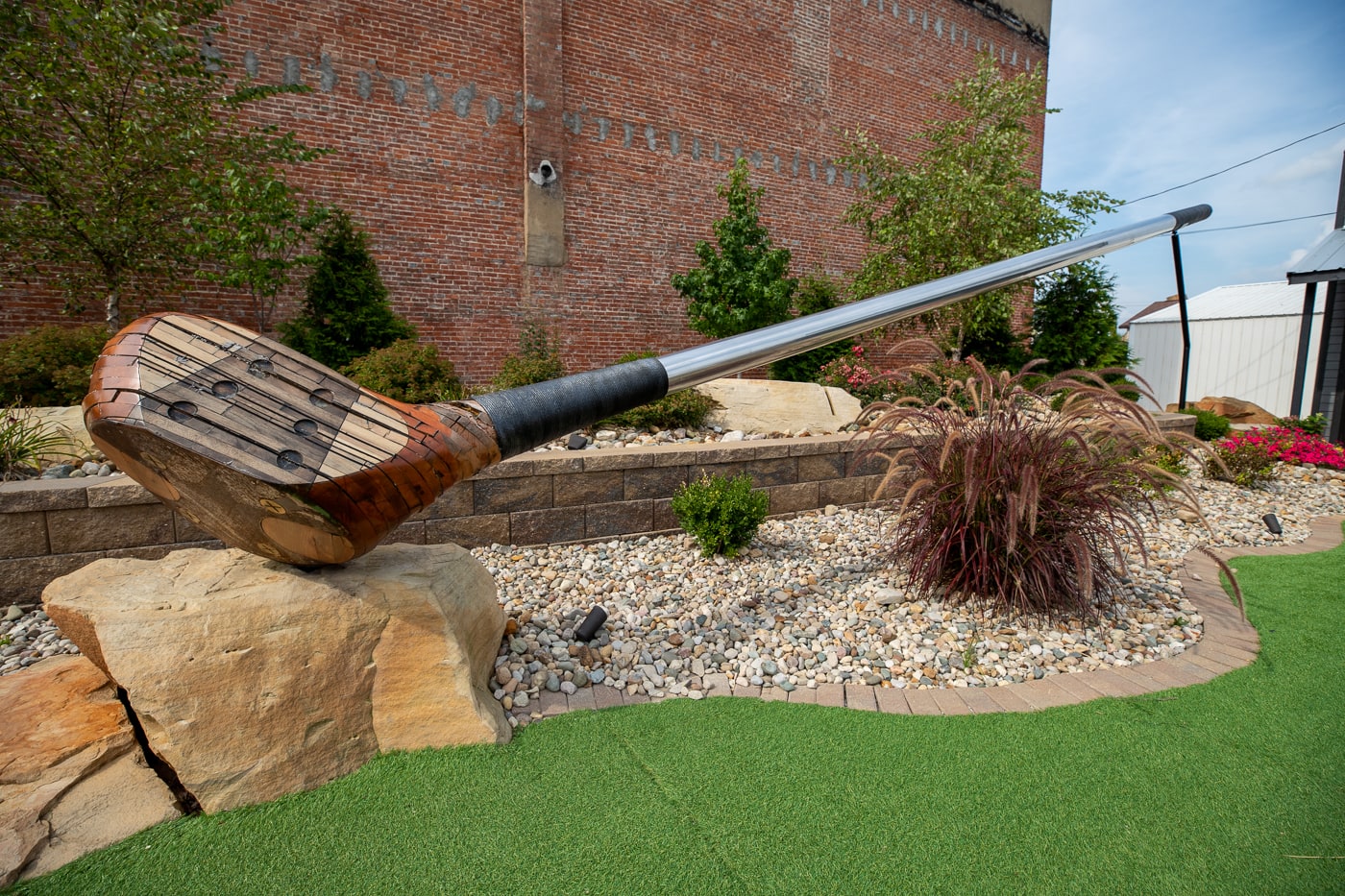 The world's largest golf driver is 45 feet, 9.4 inches long and weighs 731 pounds. The giant clubhead is made from persimmon wood and the shaft is made from a reused aluminum light pole.
Like all the other Guinness World Record certified attractions in town, this was created by Casey resident Jim Bolin who started building the big Casey attractions to encourage people to leave the highway and visit this small town.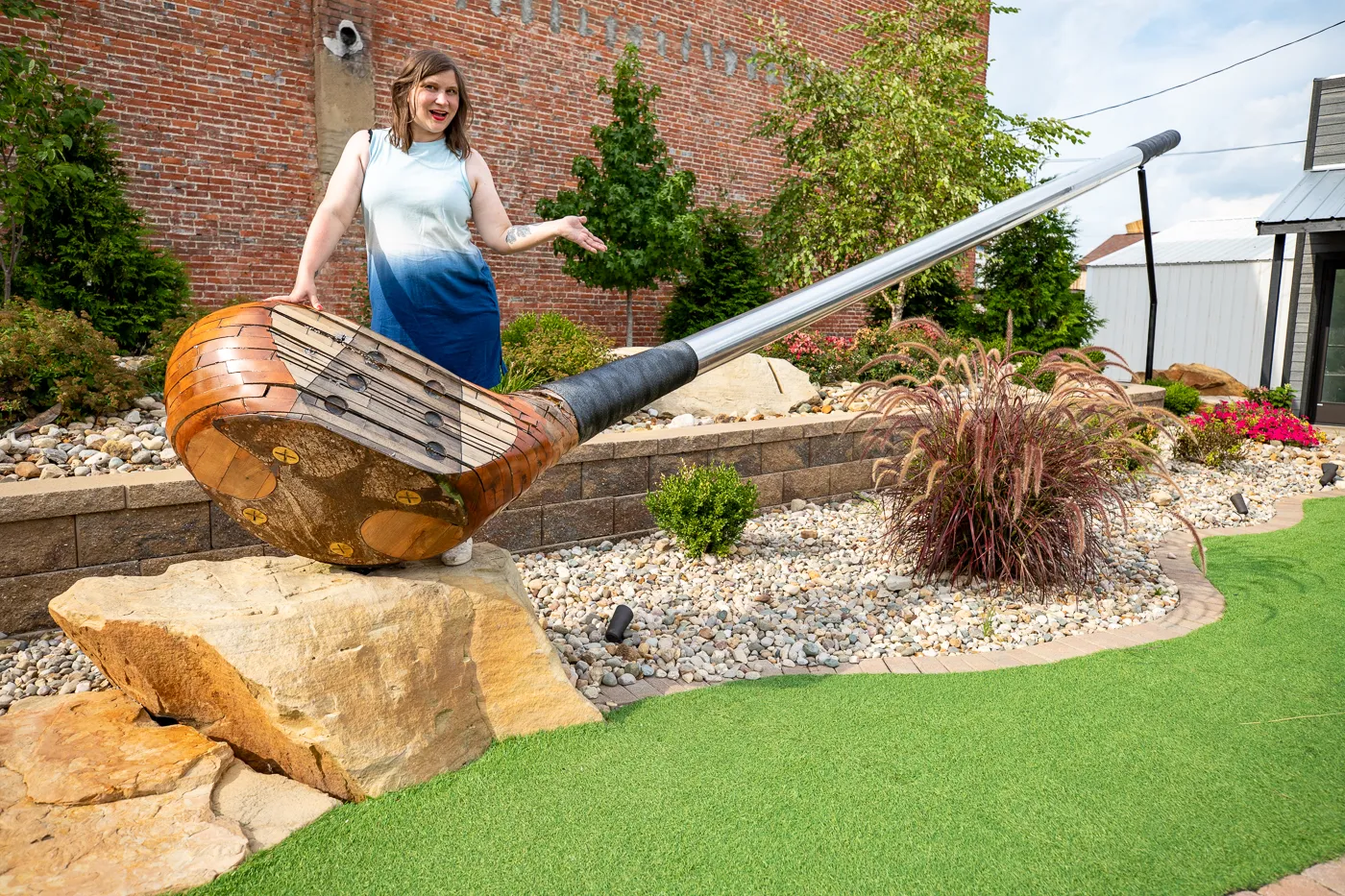 This attraction's world record attempt was verified by Guinness World Records on September 28, 2019, along with the World's Largest Gavel, World's Largest Barbershop Pole, World's Largest Teeter Totter, World's Largest Key, and World's Largest Swizzle Spoon.
Find this big golf club on Central Avenue, right next to the big mouse trap! And don't forget to head to the Casey Country Club to see the matching world's largest golf tee!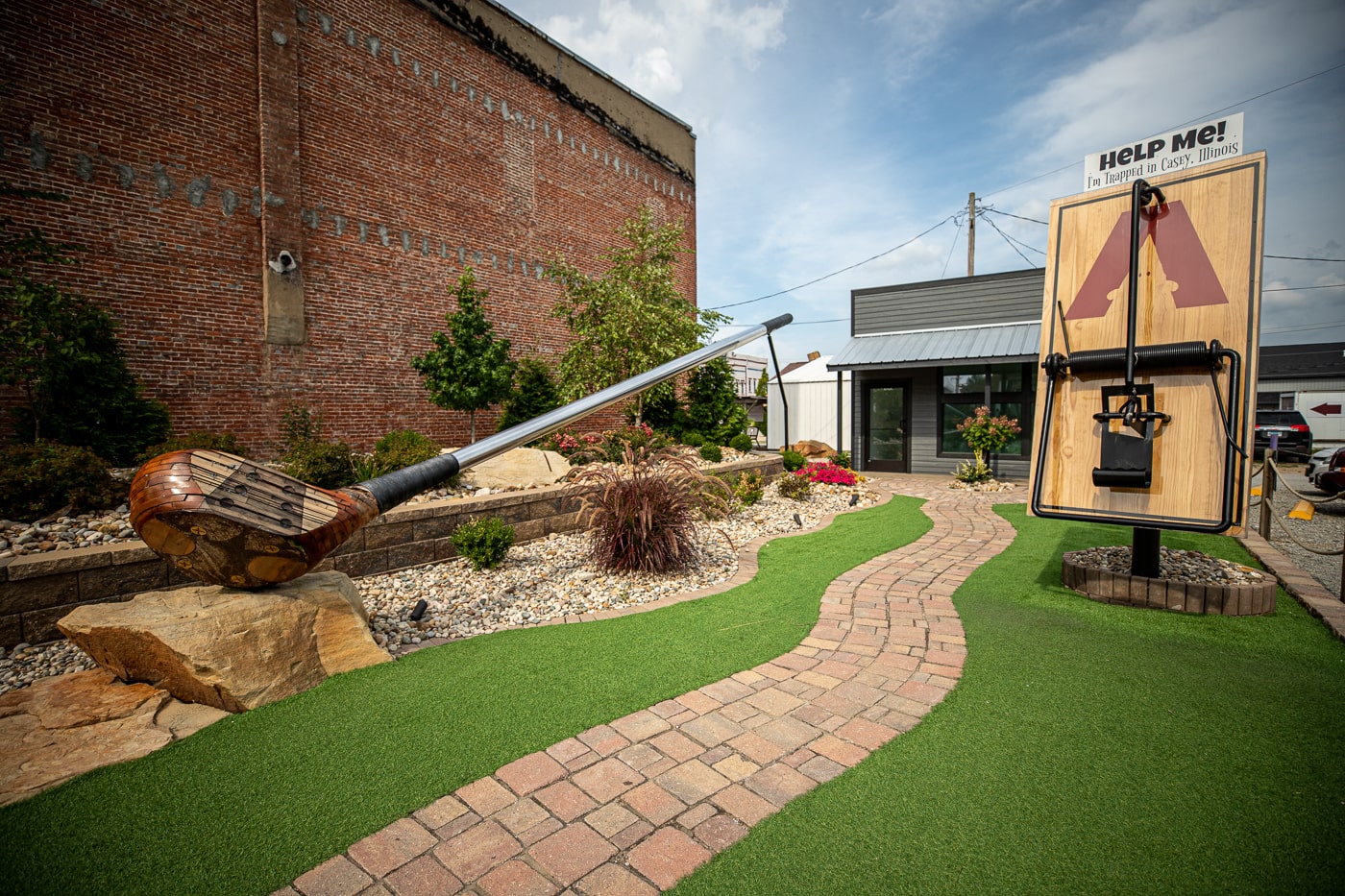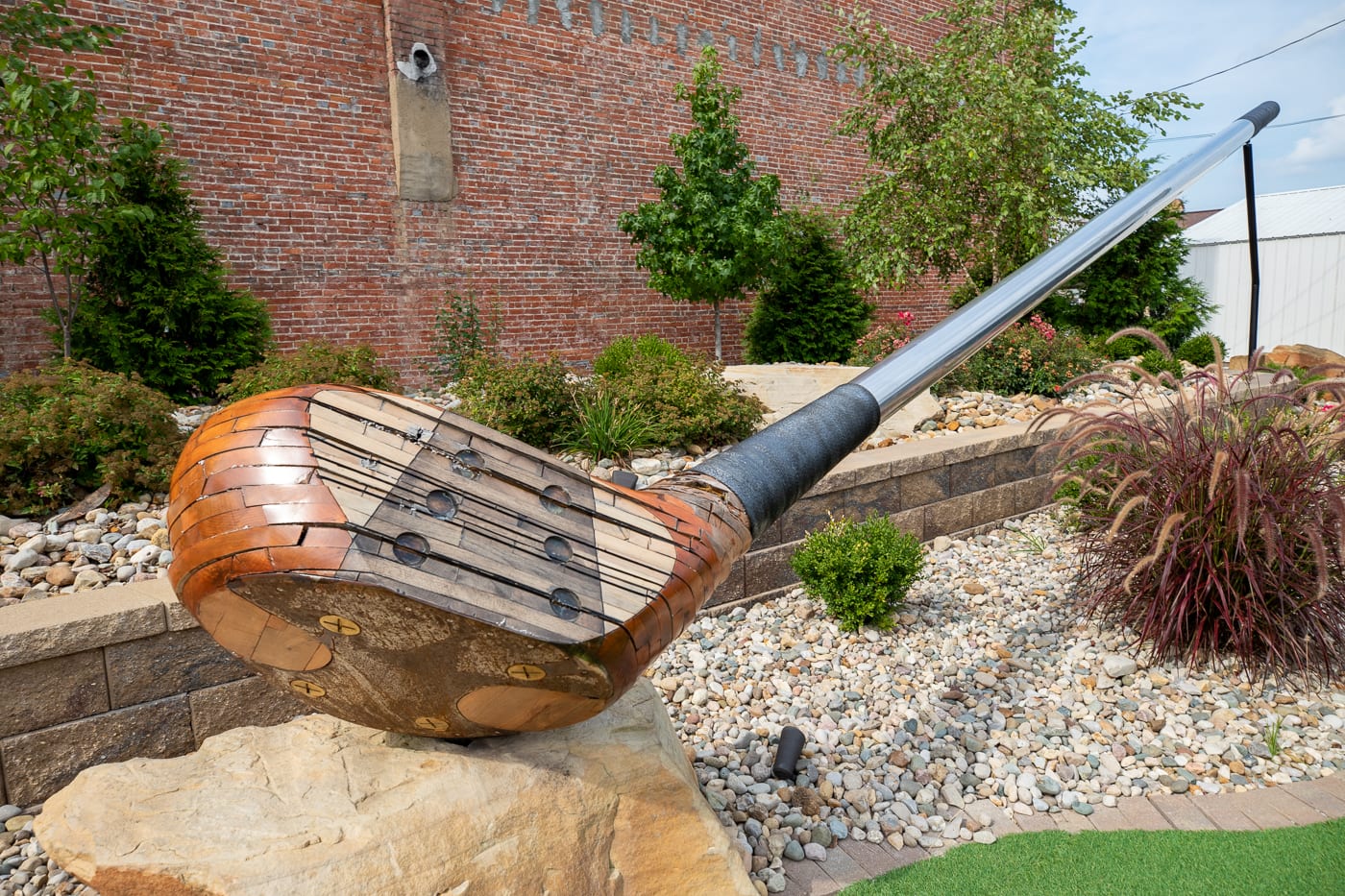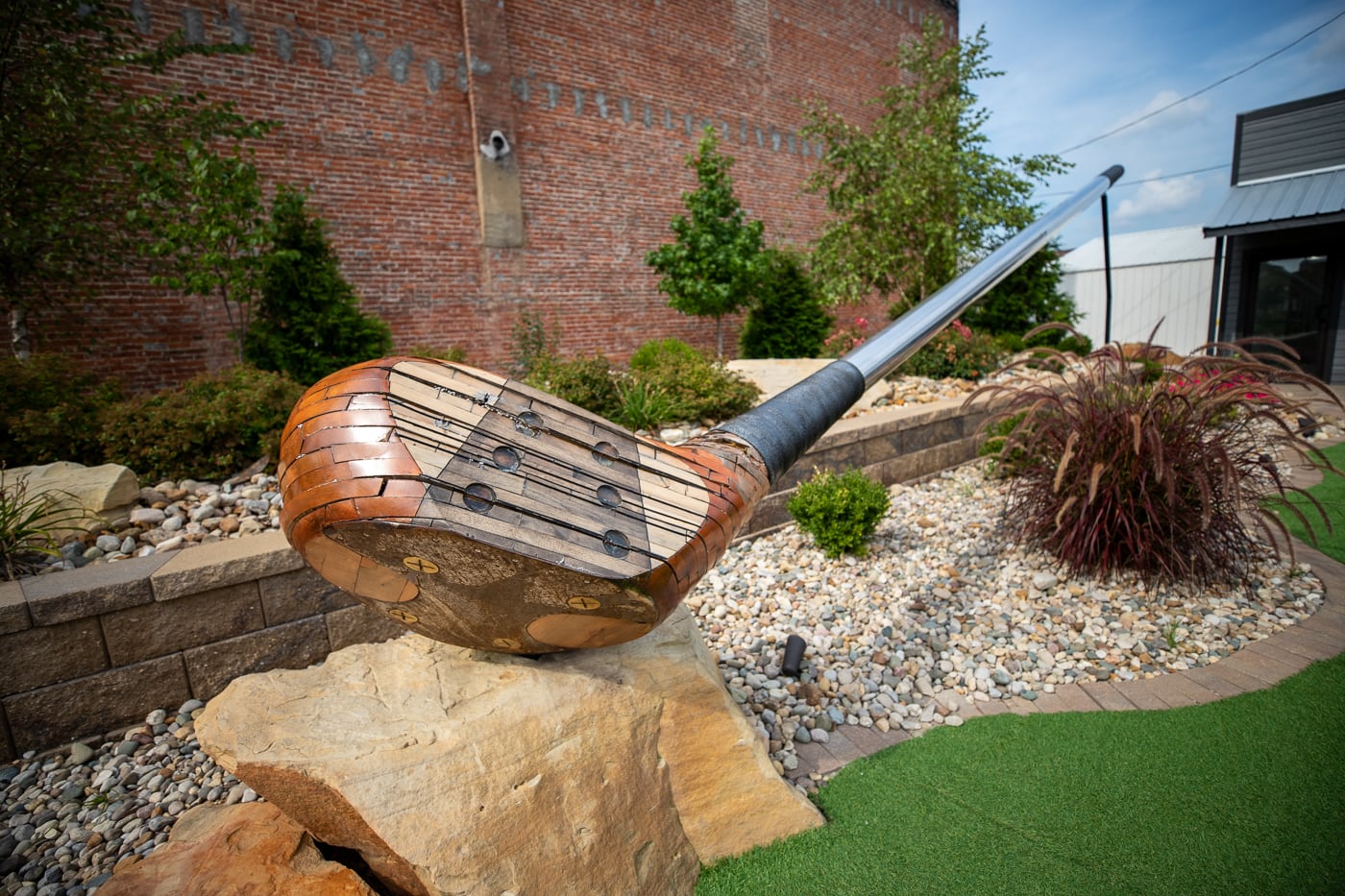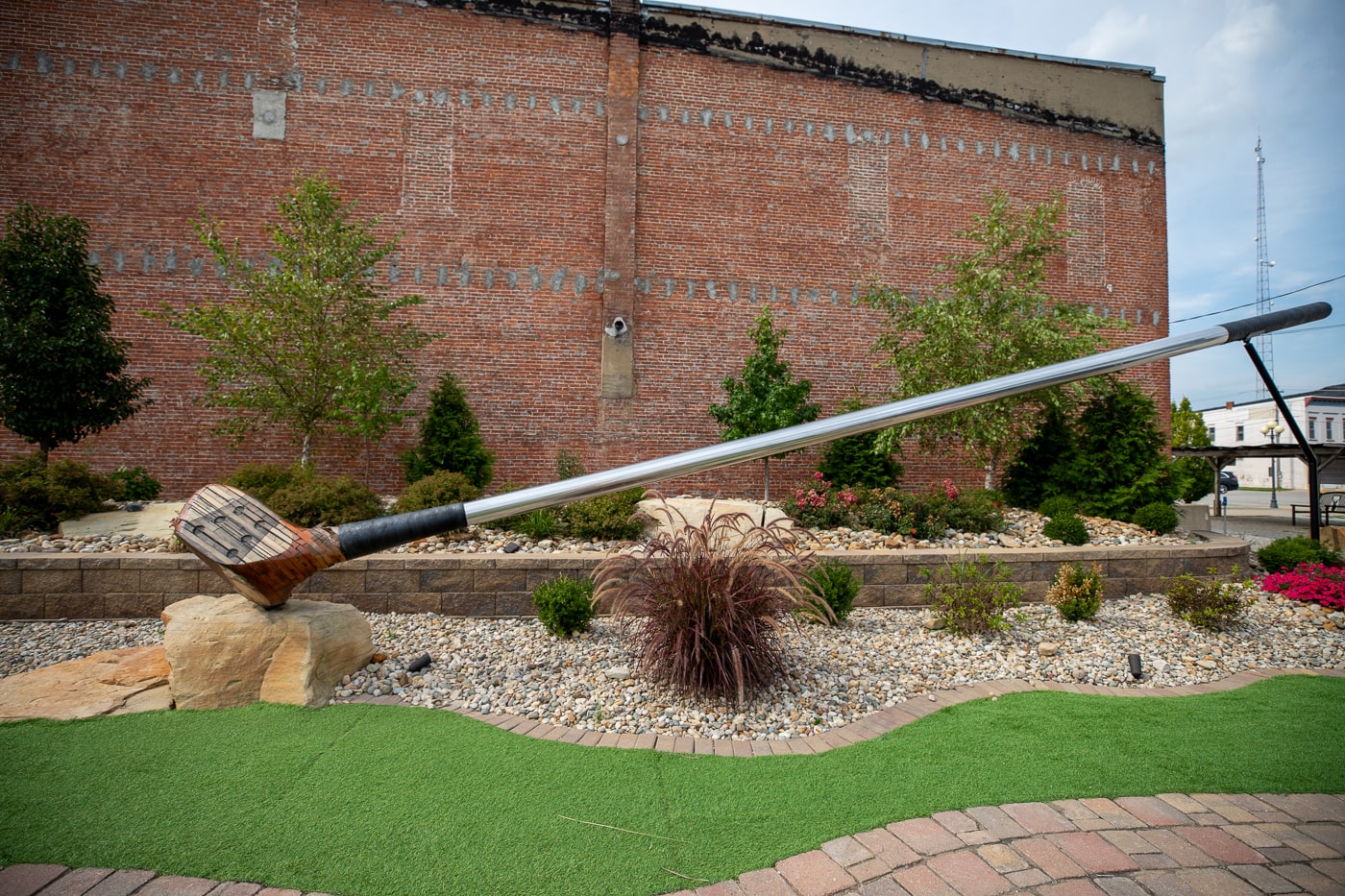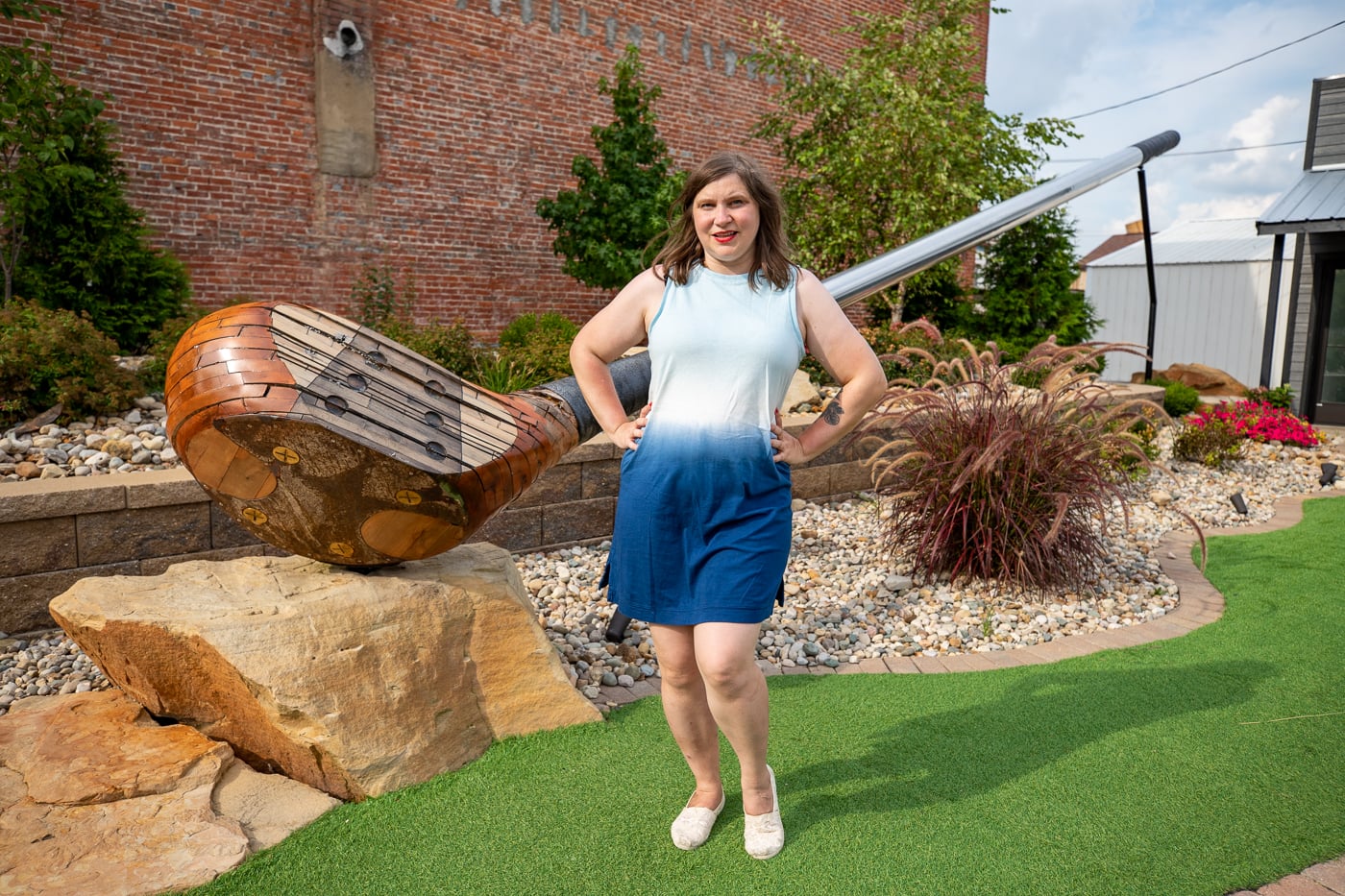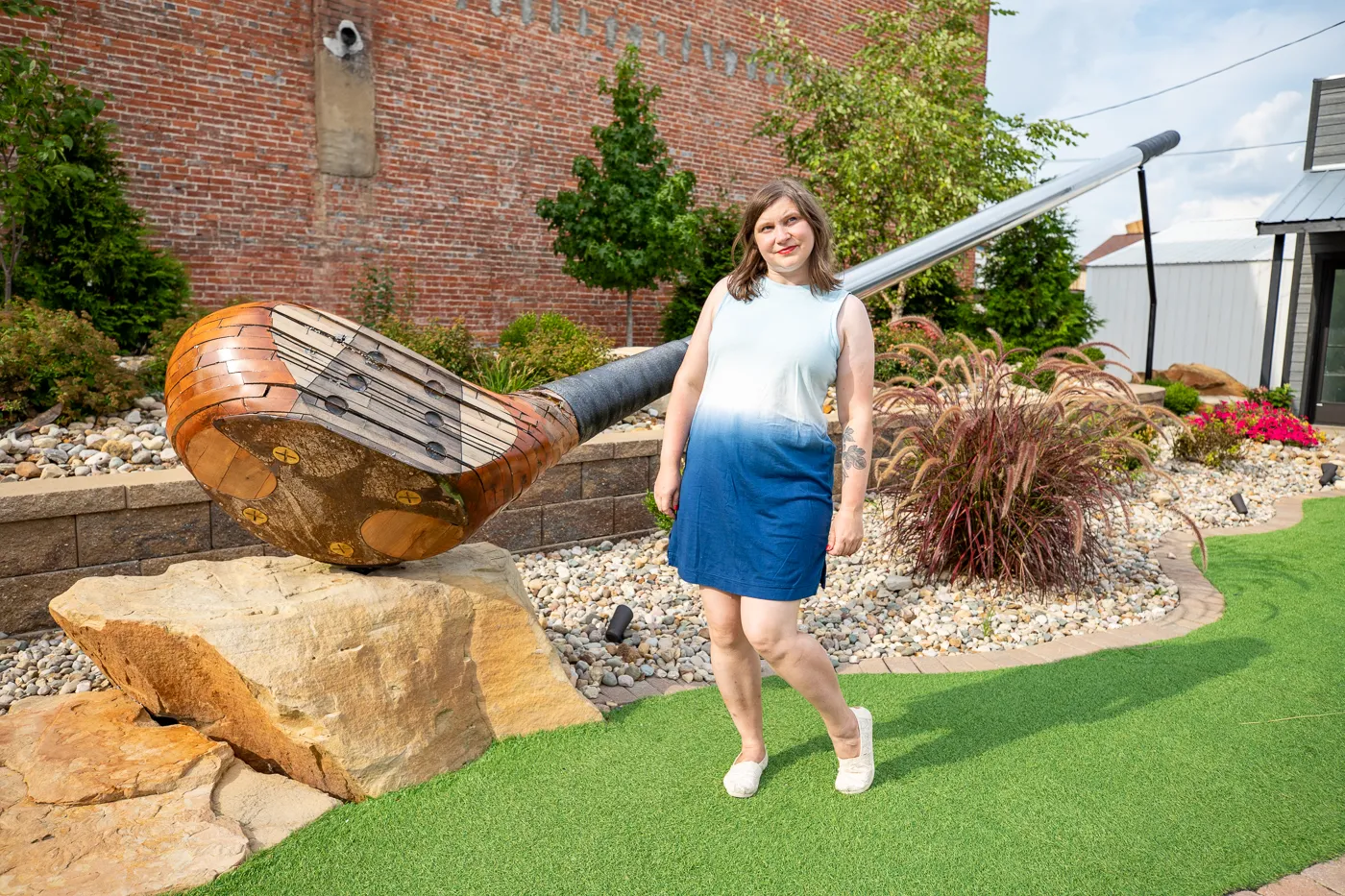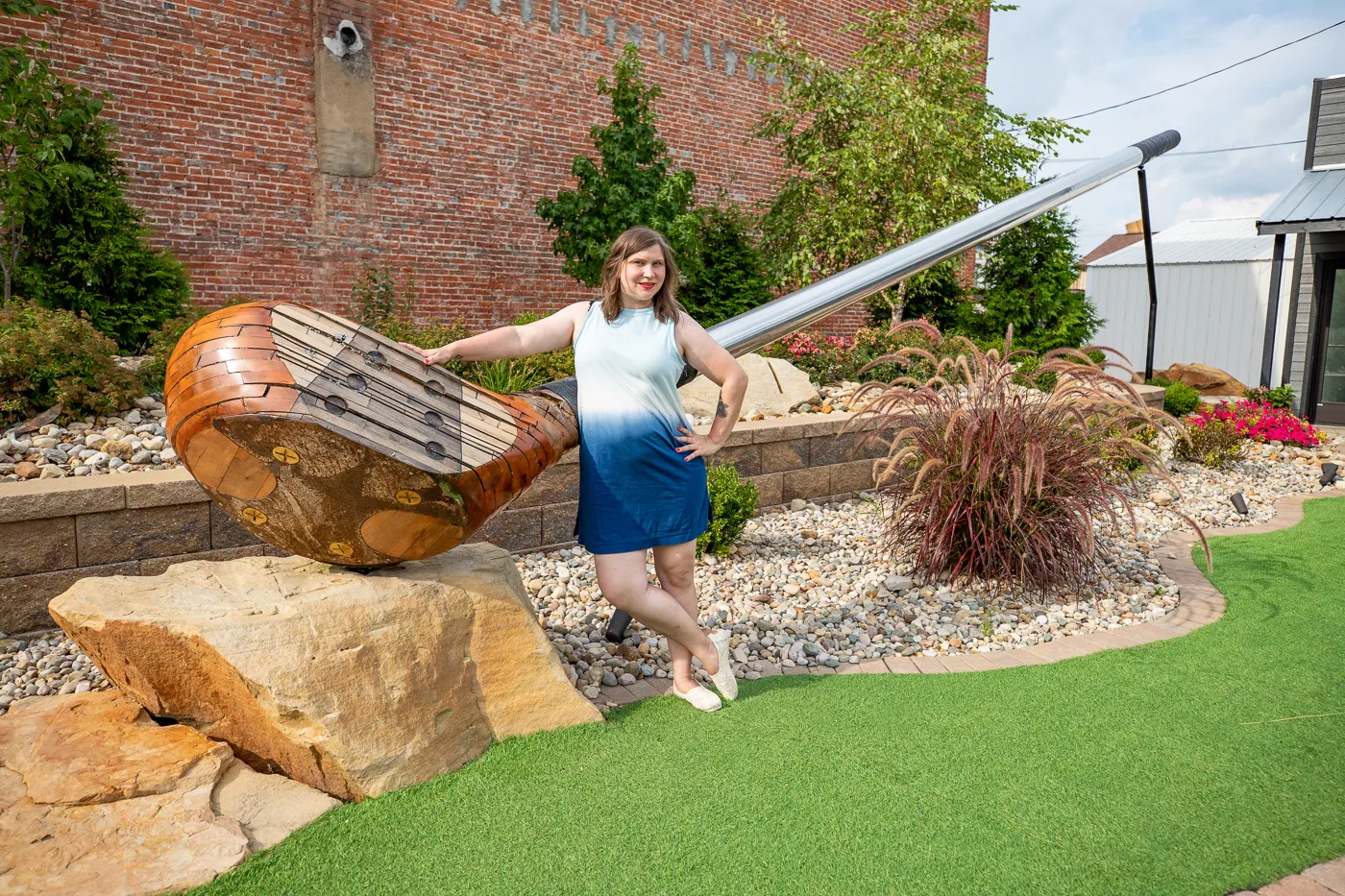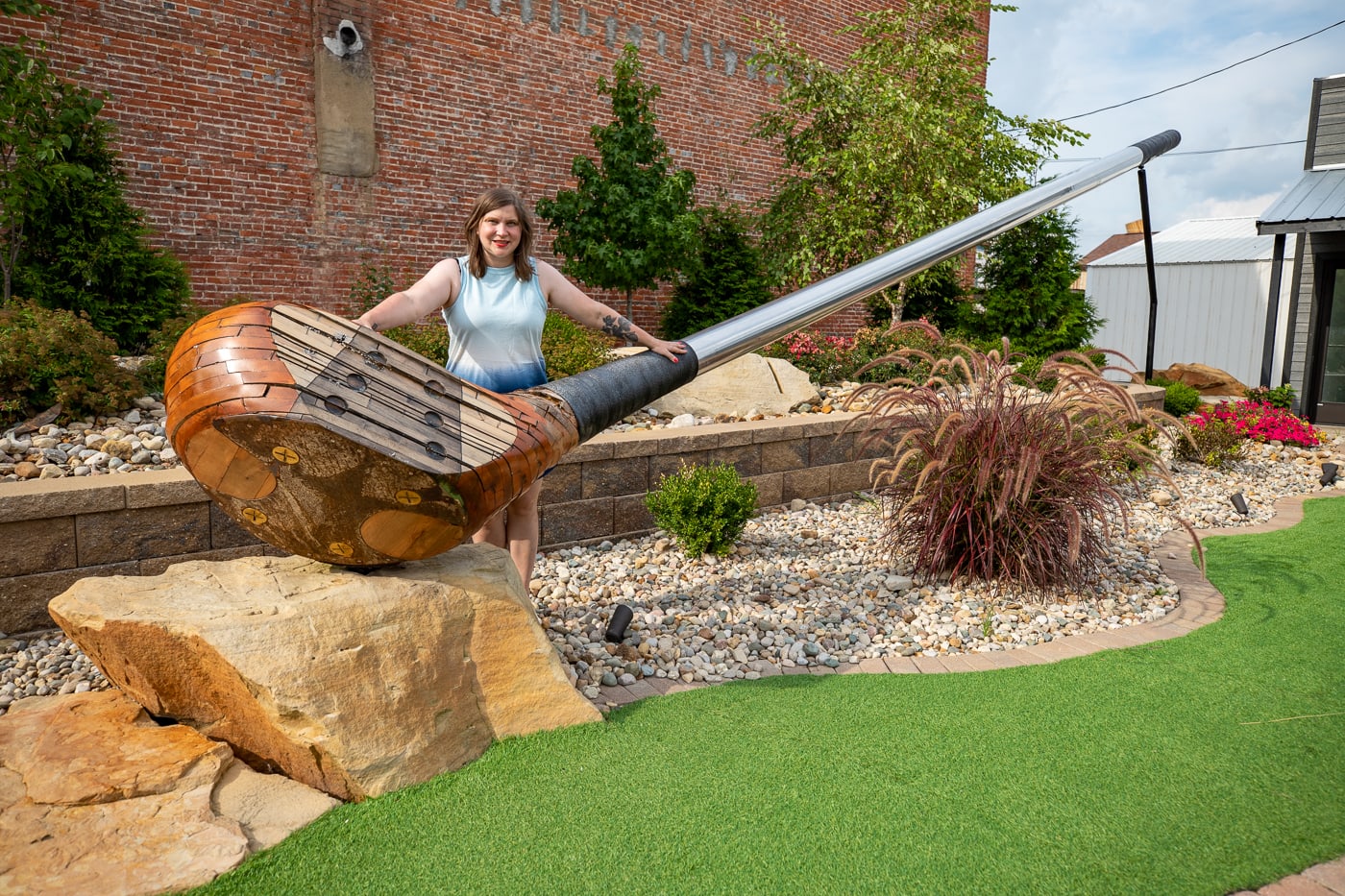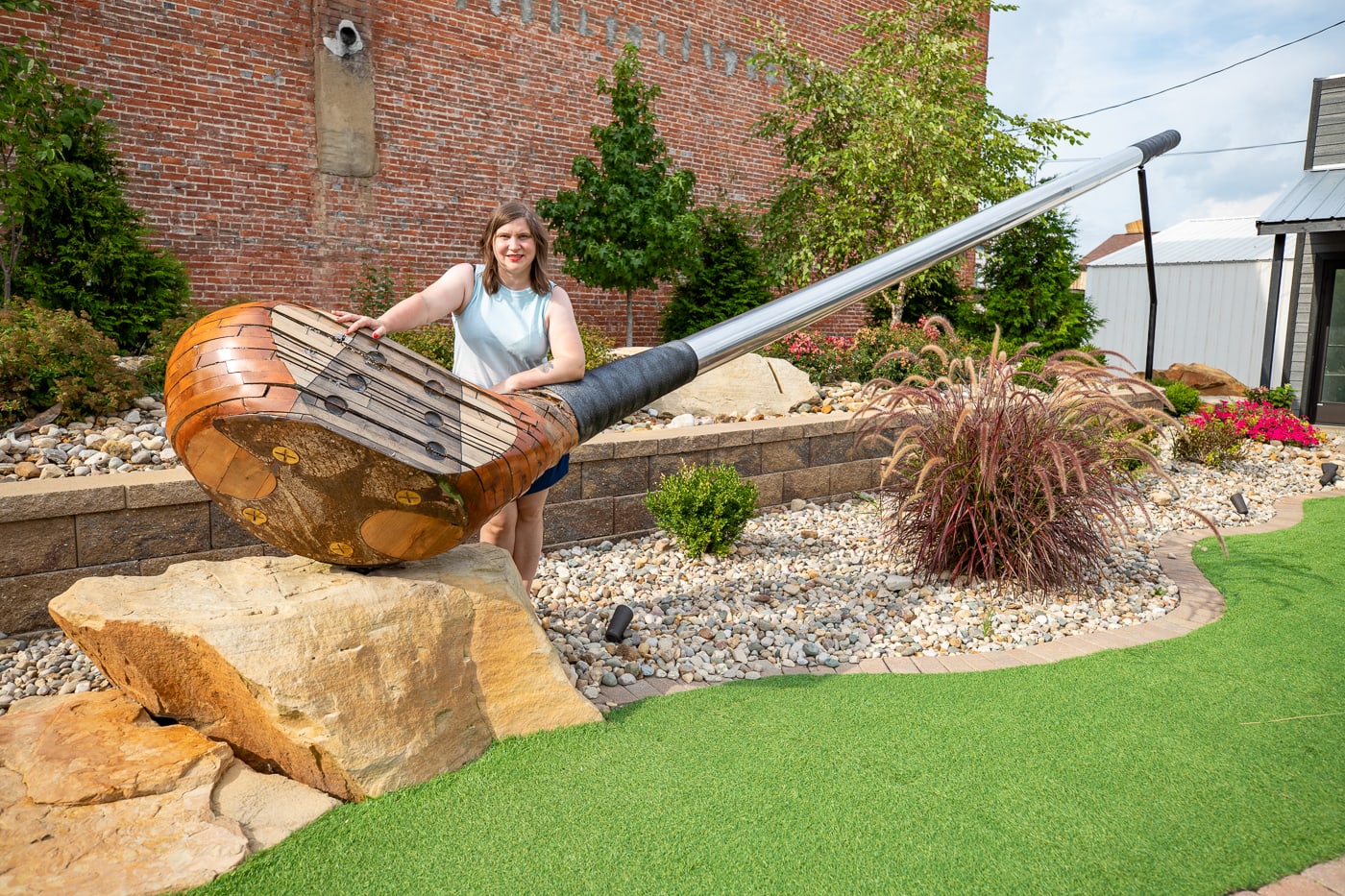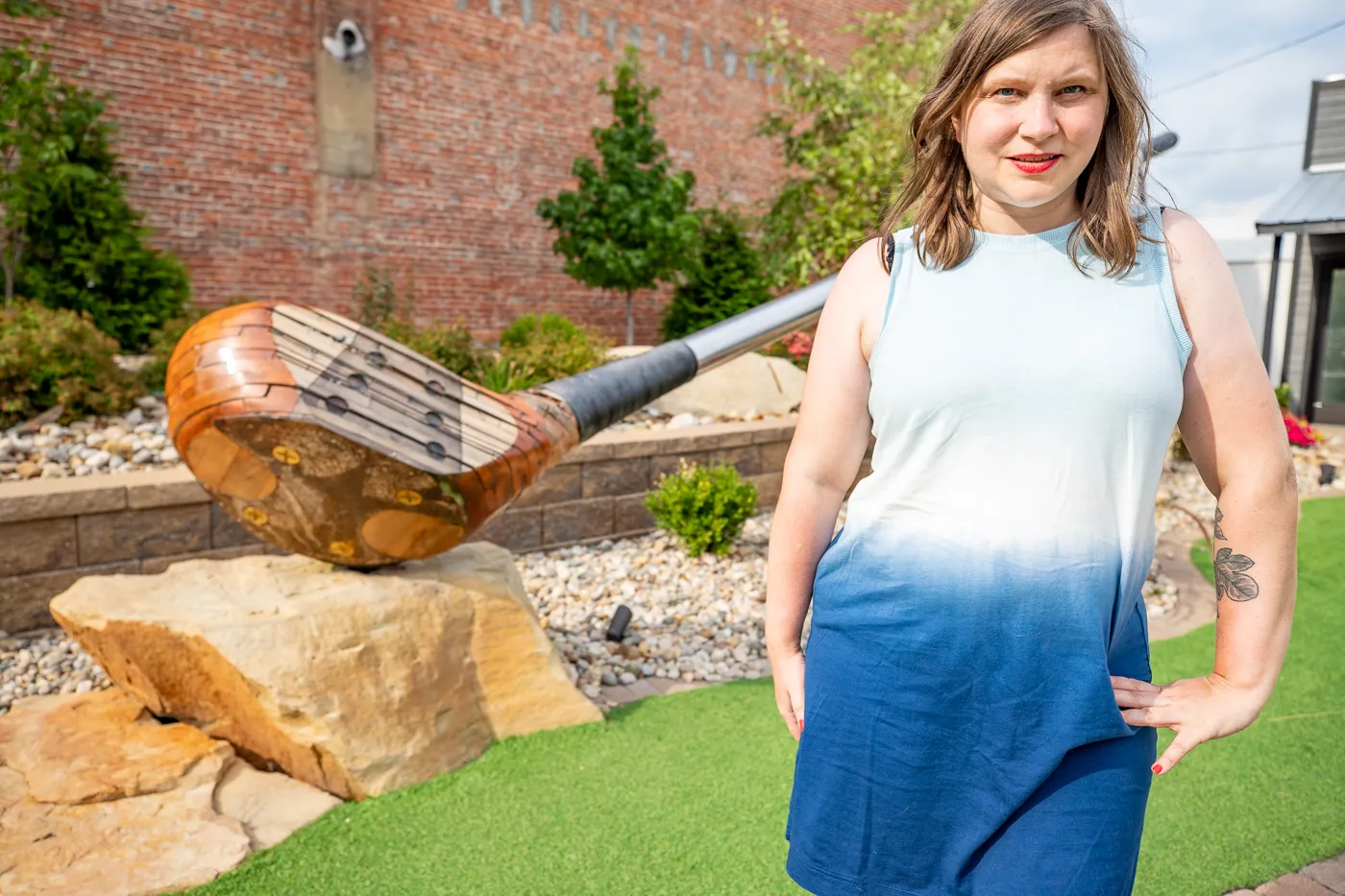 Spend the night in Casey! Find the best Casey Illinois Hotels and find out where to stay to see big things!
---
World's Largest Golf Club
Address: 4 South Central Avenue, Casey, IL
Cost: Free to See
Hours: Always Visible
---
Pin this Illinois roadside attraction: