Historic Route 66 goes by many names, from the Mother Road to the Main Street of America. Another nickname for the two-lane highway is the Will Rogers Highway.
Will Rogers traveled from 1892 to 1895 on a a 40-mile cattle trail that eventually became part of Route 66 in 1926. Do to a big role he played in publicizing the road in syndicated newspaper columns, the Mother Road was re-dedicated with this moniker by the by the U.S. Highway 66 Association on June 26, 1952. (source)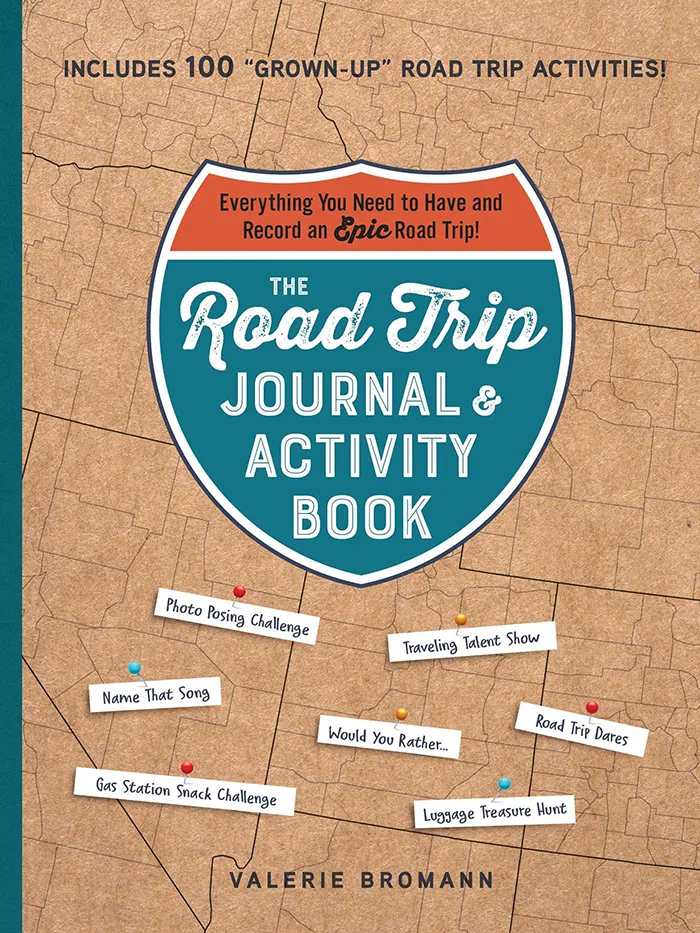 The Road Trip Journal & Activity Book
Everything You Need to Have and Record an Epic Road Trip!
Enjoy fun games and challenges to pass the time on your next road trip and have a keepsake to look back on for years to come with this entertaining must-have for your next vacation.
A Will Rogers Highway Marker was added in Texola, near the Oklahoma/Texas border, on the site where the dedication took place. But you can find other such markers in locations throughout the state. Here are otherWill Rogers Highway Markers in Oklahoma.
Will Rogers Highway Marker at theOklahoma Route 66 Museum in Clinton
2229 W Gary Blvd, Clinton, OK 73601
The Oklahoma Route 66 Museum opened on September 23,1995. The museum is operated by the Oklahoma Historical Society, and focuses on the history of Route 66.
The redevelopment of the museum was funded with federal, state and private funds, with the citizens of Clinton, Oklahoma contributing over $200,000.
Will Rogers and Route 66 are symbols of American optimism. They have became internationally known, sharing Oklahoma with the world.
We are here just for a spell and then pass on …so get a few laughs and do the best you can. Live your life so that whenever you lose, you are ahead.

Will Rogers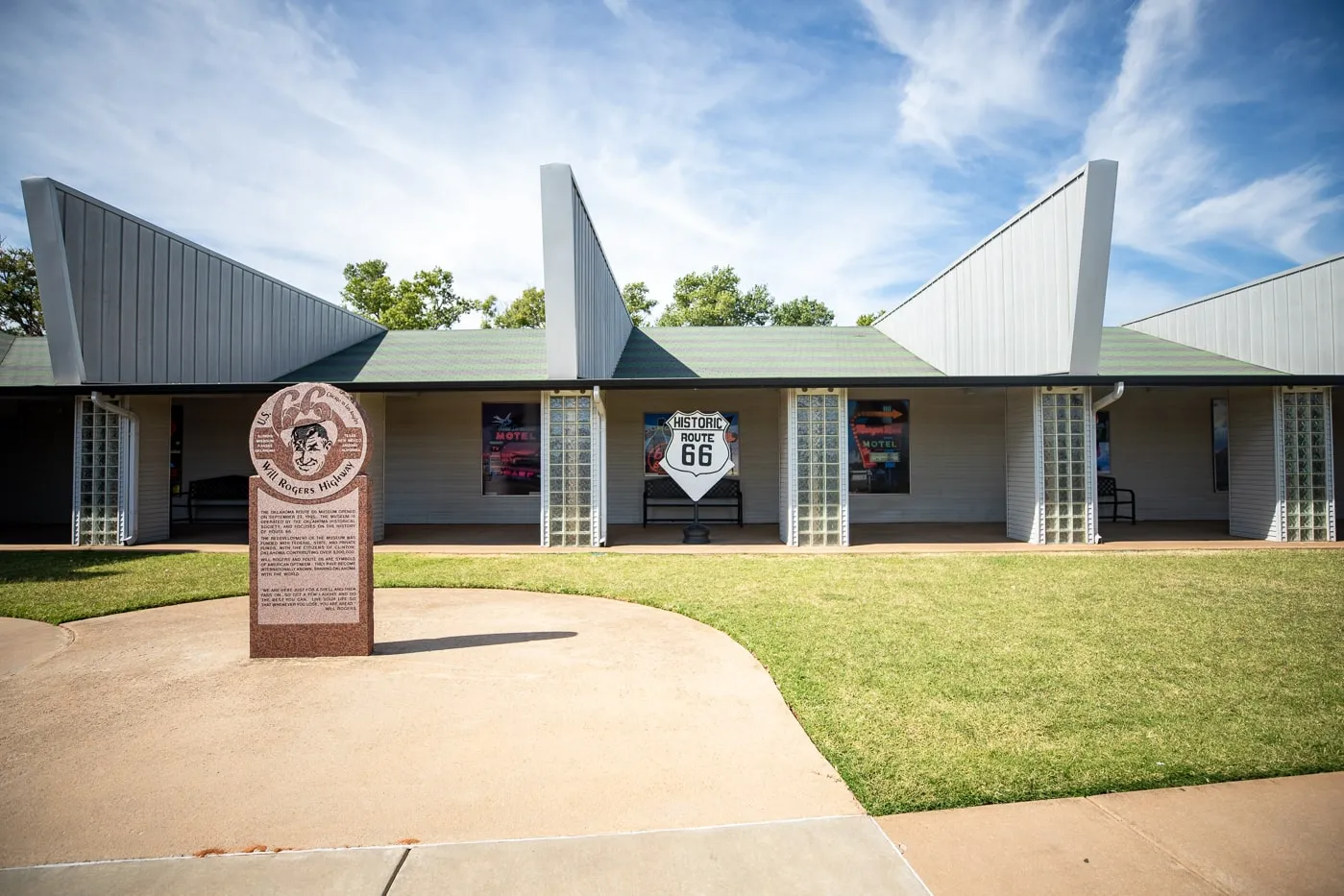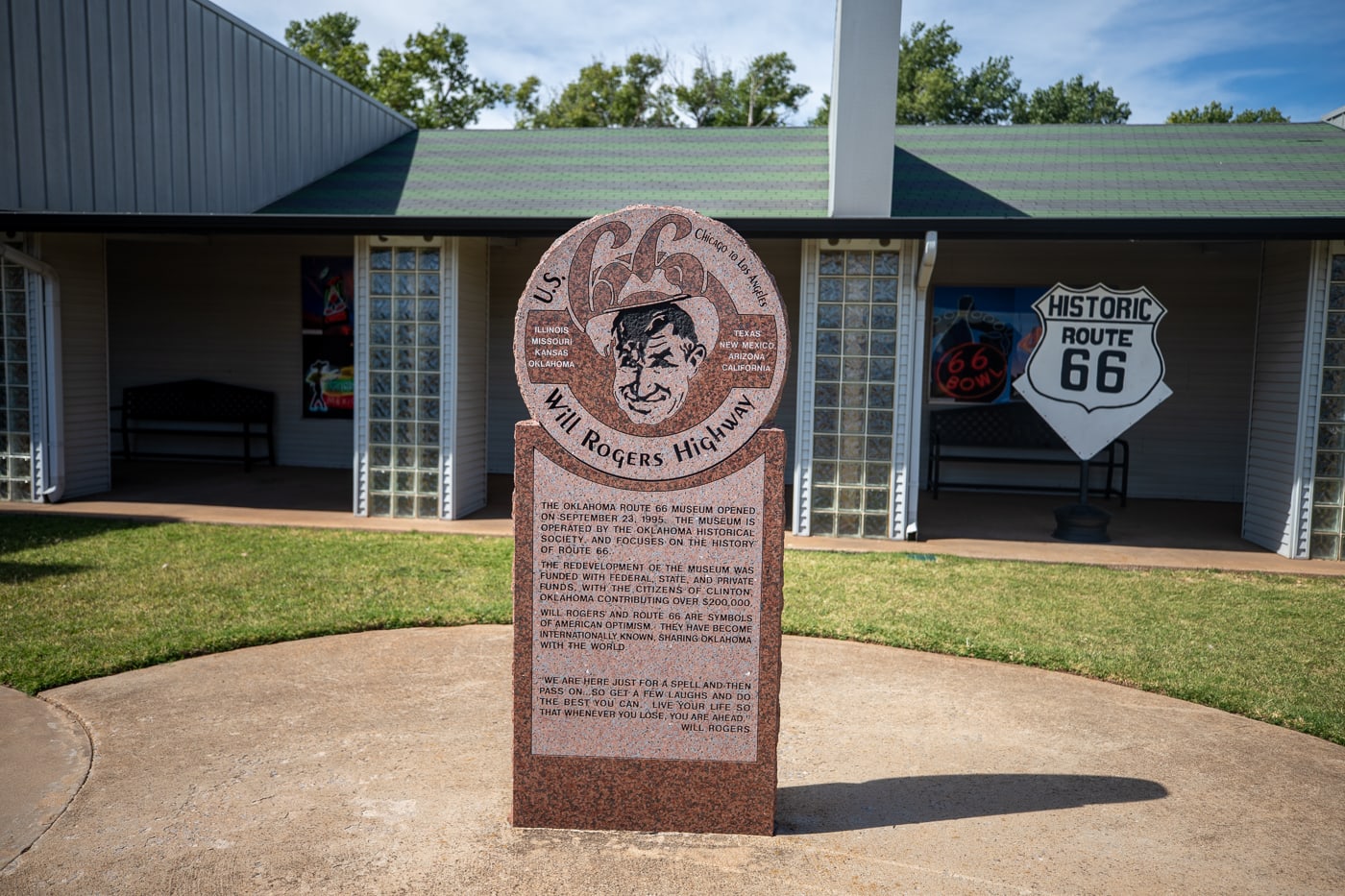 Will Rogers Highway sign at Lucille's Historic Highway Gas Station in Hydro
U.S. Rte 66, Hydro, OK 73048
This rural Rt. 66 filling station with an over the drive design, was built by Carl Ditmore in 1929.
W.O. Waldrop bought the business/home in 1934 and renamed the place, The Provine Station. A small tourist court was added for overnight stays.
In 1941 Lucille and Carl Hamons became the new owners. They raised their three Children Dene, Carl Jr. and Cheryl here.
For 59 years Lucille operated the business. It is listed on the National Register of Historic Places.
What constitute's a life well spent? Love and admiration from your fellow men is all that anyone can ask.

Will Rogers

Erected in 2006 by the Oklahoma Route 66 Association