Go down to the crossroads and find this Route 66 roadside attraction: the Crossroads Of America sign in Sapulpa, Oklahoma.
Sapulpa, Oklahoma is known as "The Crossroads of America" due to its location on U.S. Highway 66 (once the main east/west highway of the western United States) and U.S. Highway 75 (which used to run from Canada to the Gulf Coast at Galveston, Texas but now stops in Dallas).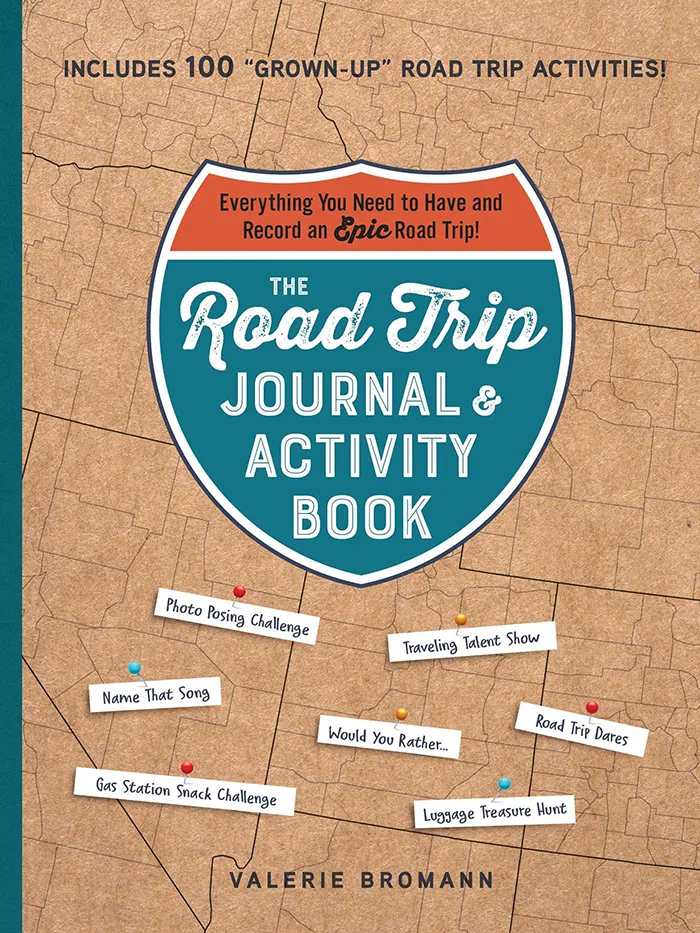 The Road Trip Journal & Activity Book
Everything You Need to Have and Record an Epic Road Trip!
Enjoy fun games and challenges to pass the time on your next road trip and have a keepsake to look back on for years to come with this entertaining must-have for your next vacation.
At that intersection the town erected a monument that celebrates its place in America.
The neon sign depicts a map of Oklahoma within a map of the United States. The two roads are represented in bright red lines, meeting in Sapulpa marked with a blue star.
The lighted Crossroads of America sign was made by Encinos Signs and placed in 2018.
While you're there be sure to check out theSapulpa mural behind the sculpture!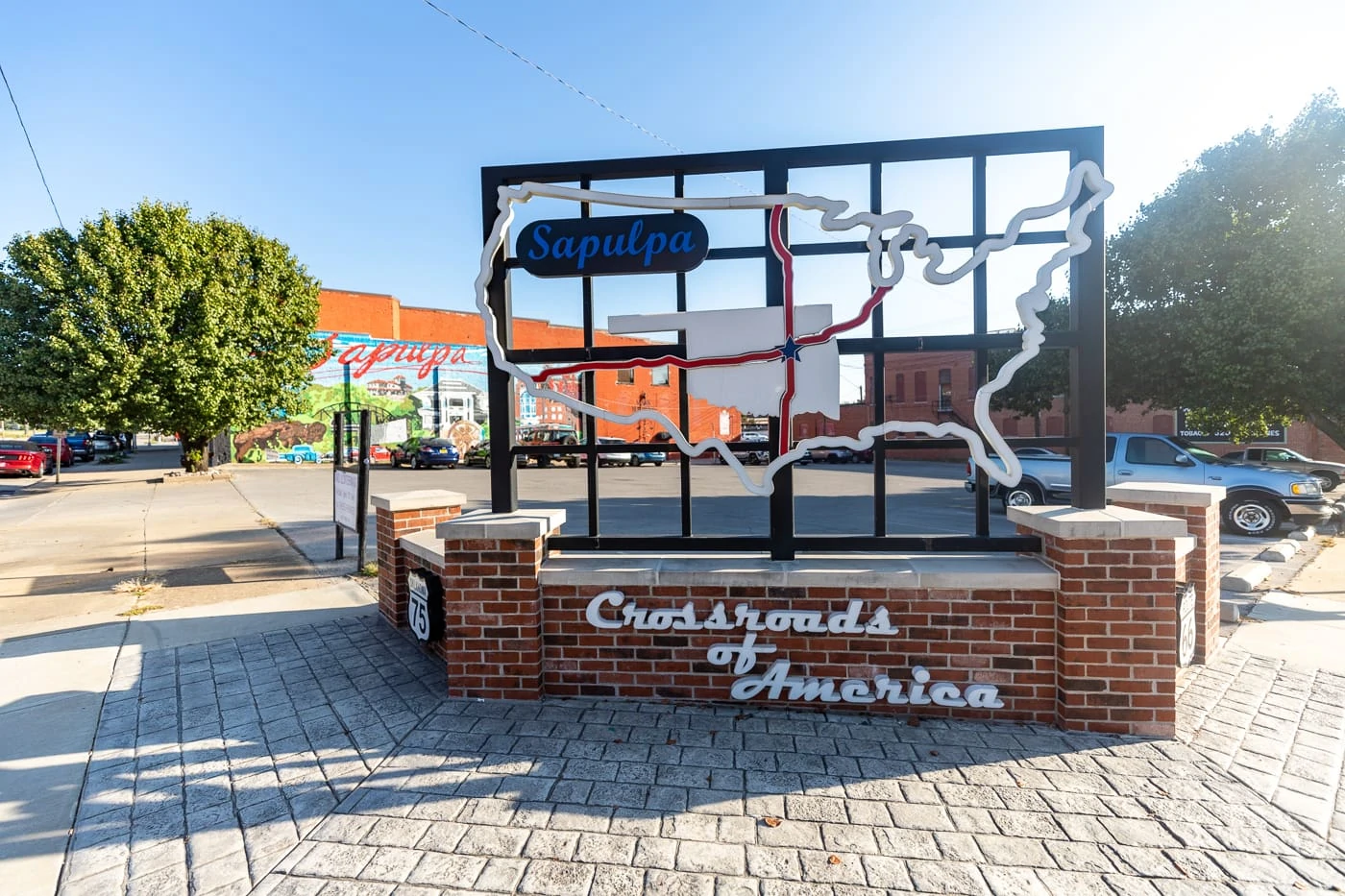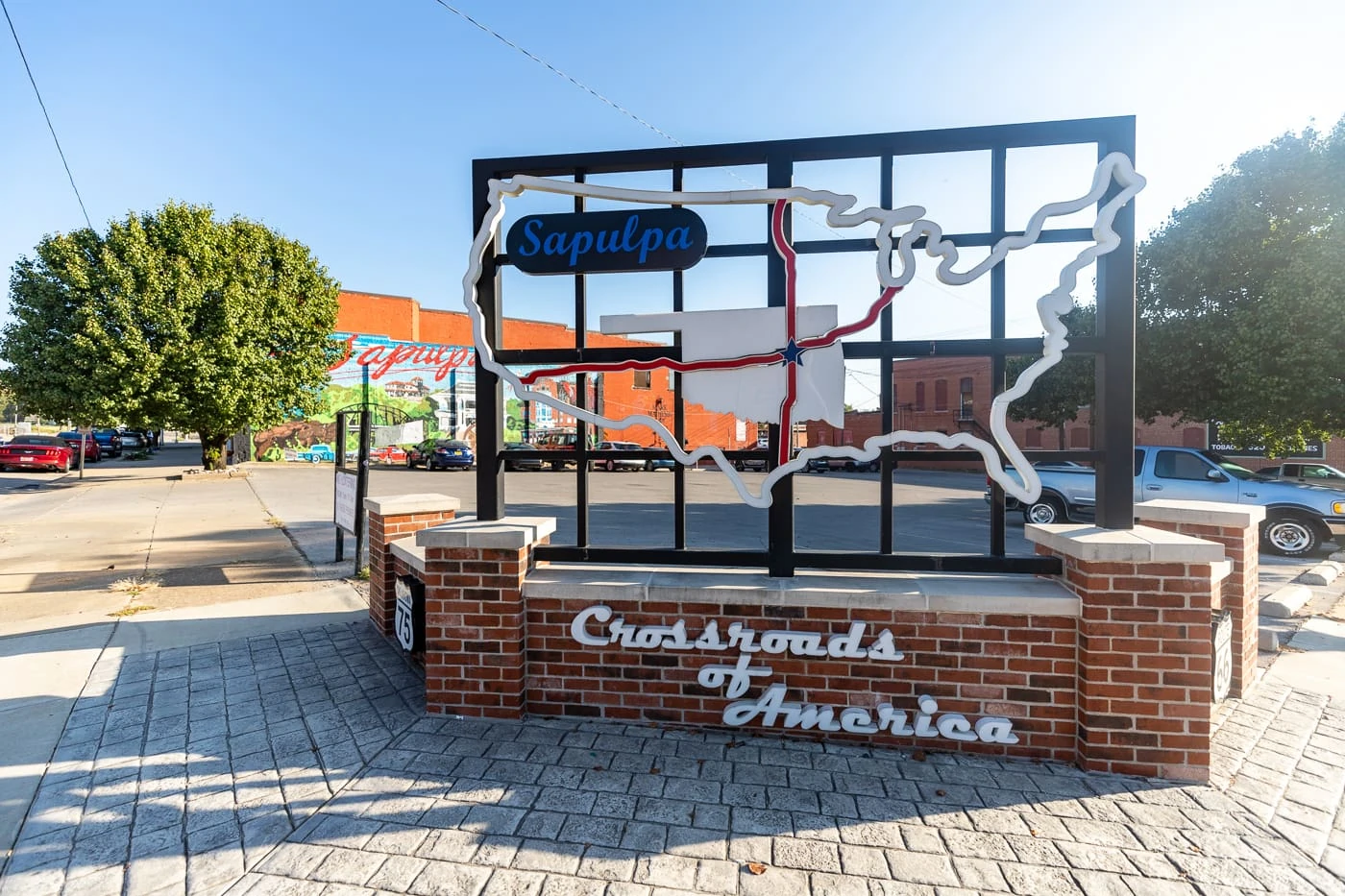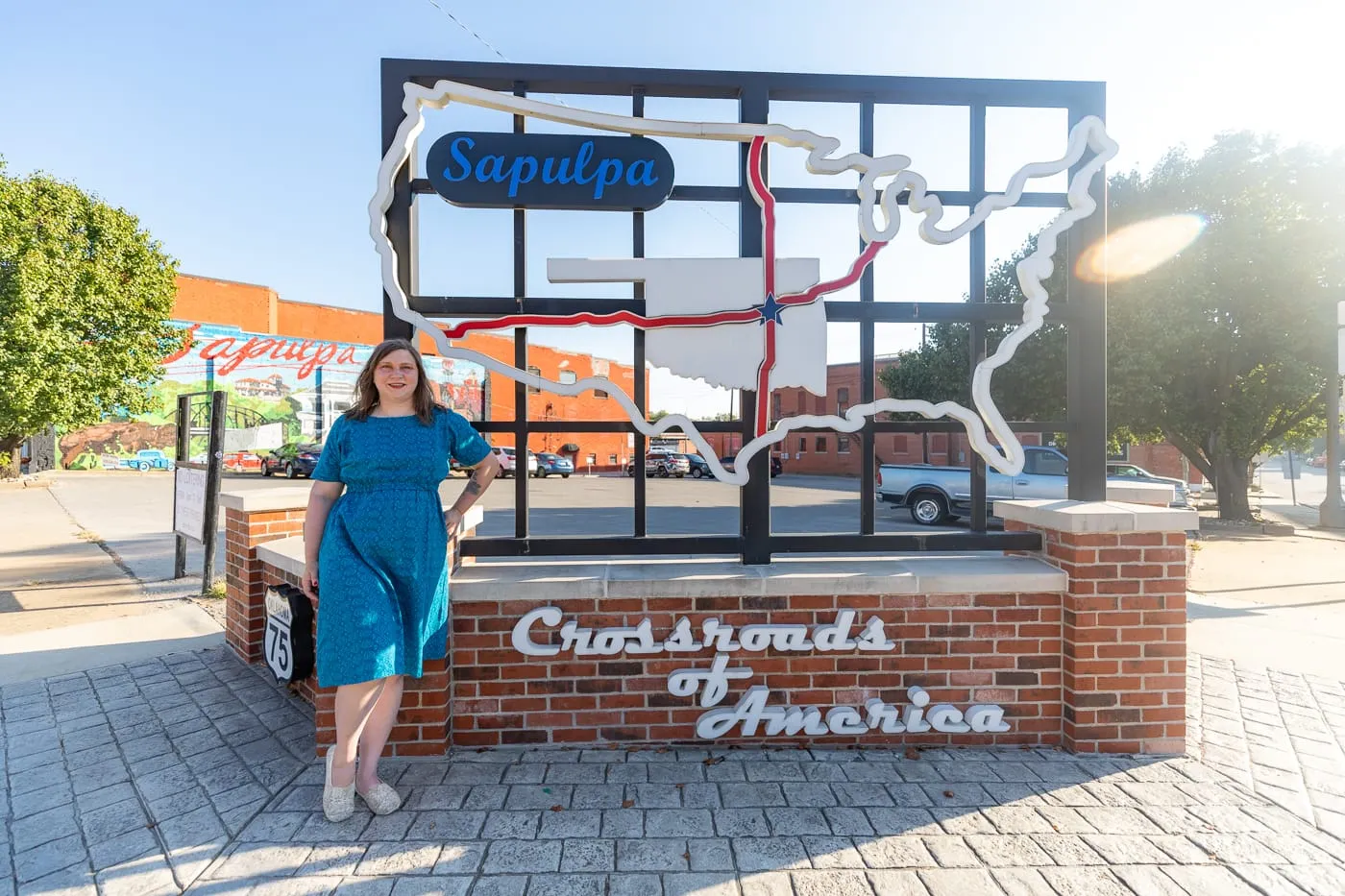 While driving Route 66 in Oklahoma, also look out for the National Route 66 Museum, Route 66 Brick Paved Broadway Street, and the Gateway to Route 66 Arch.
Crossroads Of America
Address: Sapulpa, OK 74066
Cost: Free to See
Hours: Always Visible
Pin this Oklahoma Route 66 roadside attraction: