The Standard Oil Filling Station in Odell, Illinois was built in 1932 by Patrick O'Donnell. Built a few years after Route 66 was routed through town, it was a popular spot for fueling vehicles on the Mother Road.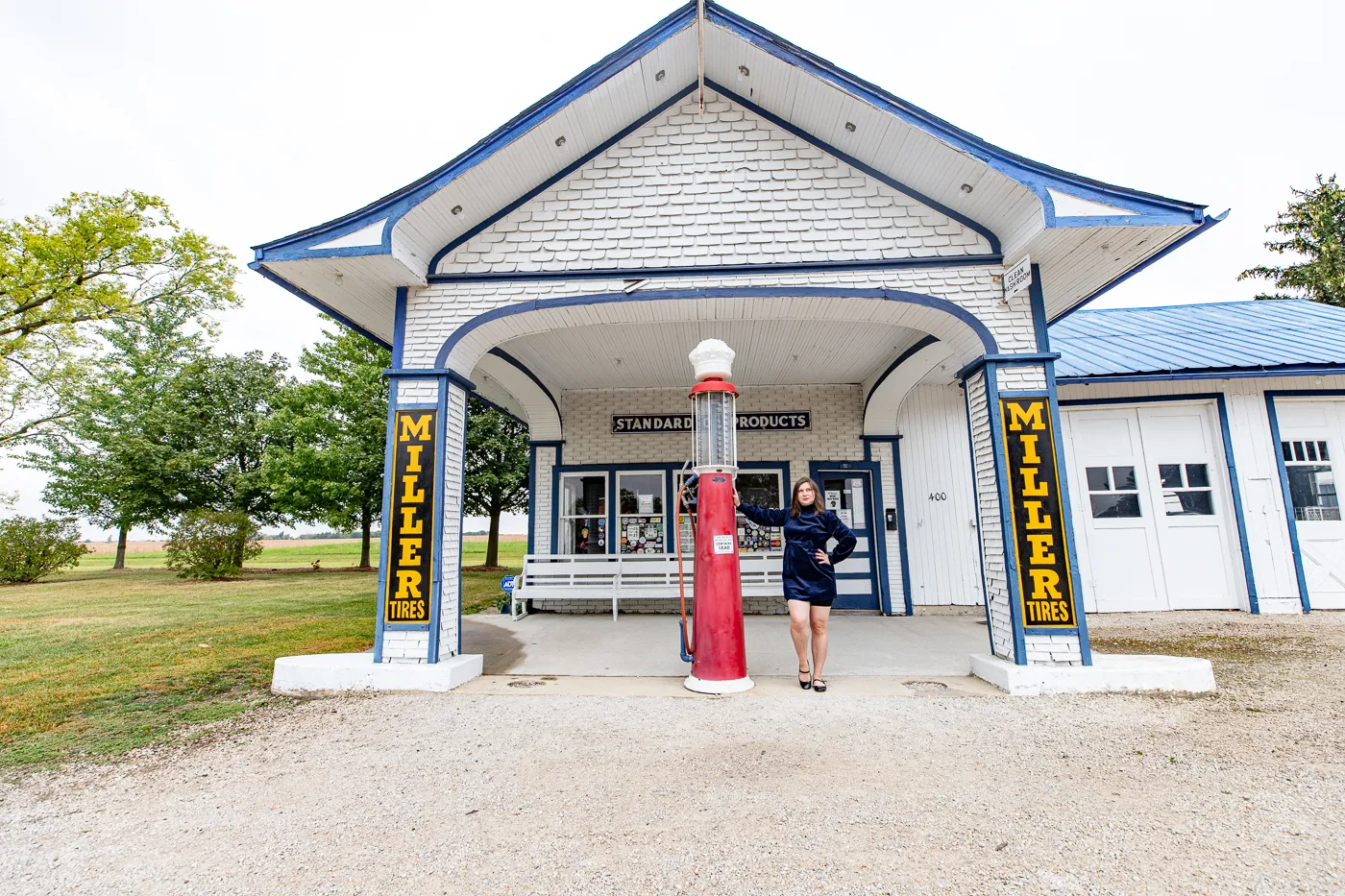 The Odell service station was built in a "House and Canopy" or "Domestic" style that resembled a gabled house with a gabled canopy. The two attached garage bays were added later.
When it first opened, O'Donnell did sell Standard Oil, but later switched to fueling Phillips 66 and Sinclair. In 1952 Robert Close, who owned a cafe next door, rented the business and, after the death of O'Donnell, bought it for himself. He sold gas out of the property until the 1970s then used the building as a repair shop. In 1999 he sold the station to the Village of Odell, who planned to restore the historic site. The proprty won the National Historic Route 66 Federation Cyrus Avery Award in 2002 for the year's most outstanding Route 66 preservation project.
Today the Historic Standard Oil Gasoline Station operates as a welcome center and visitor center for the town.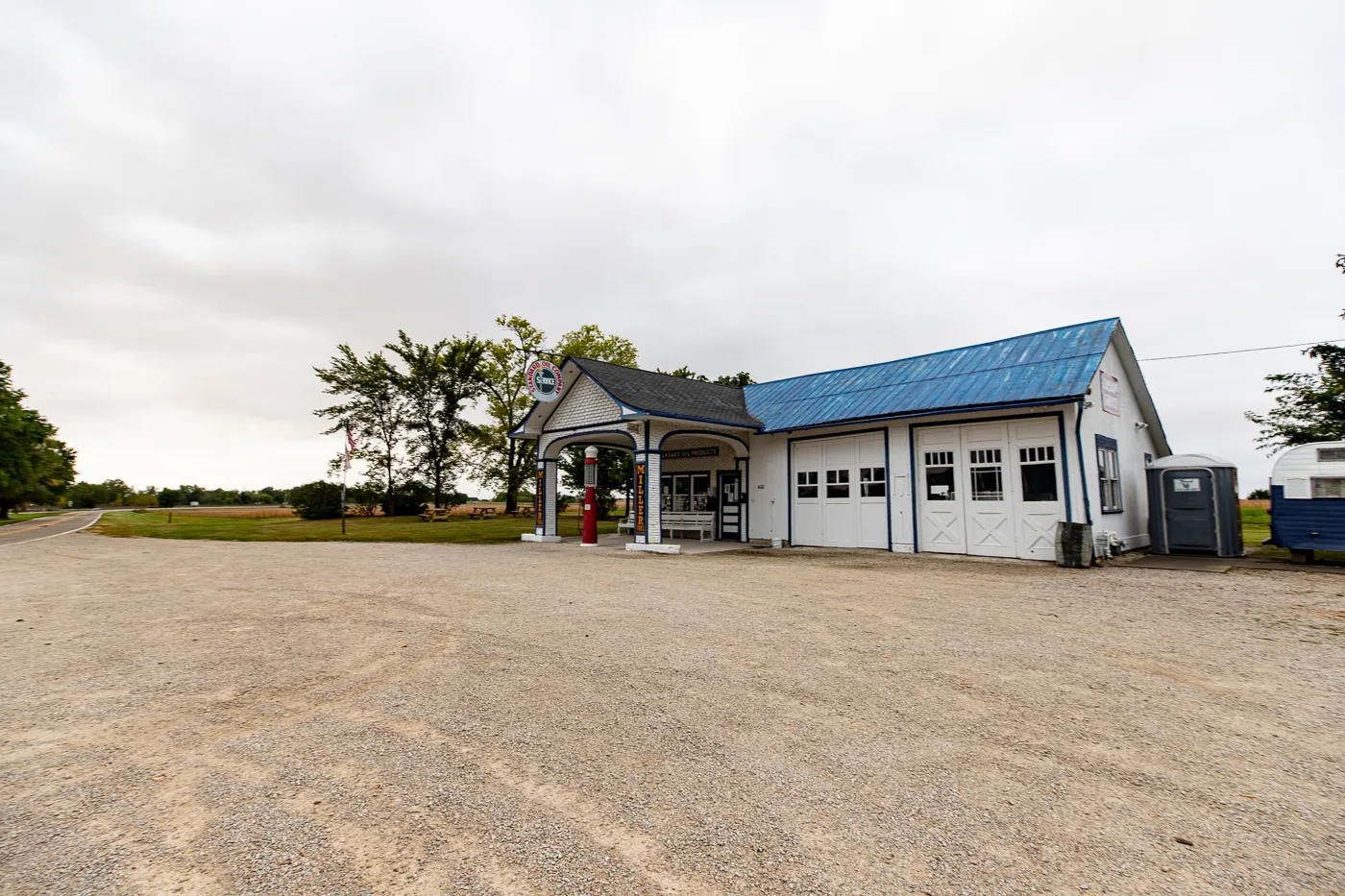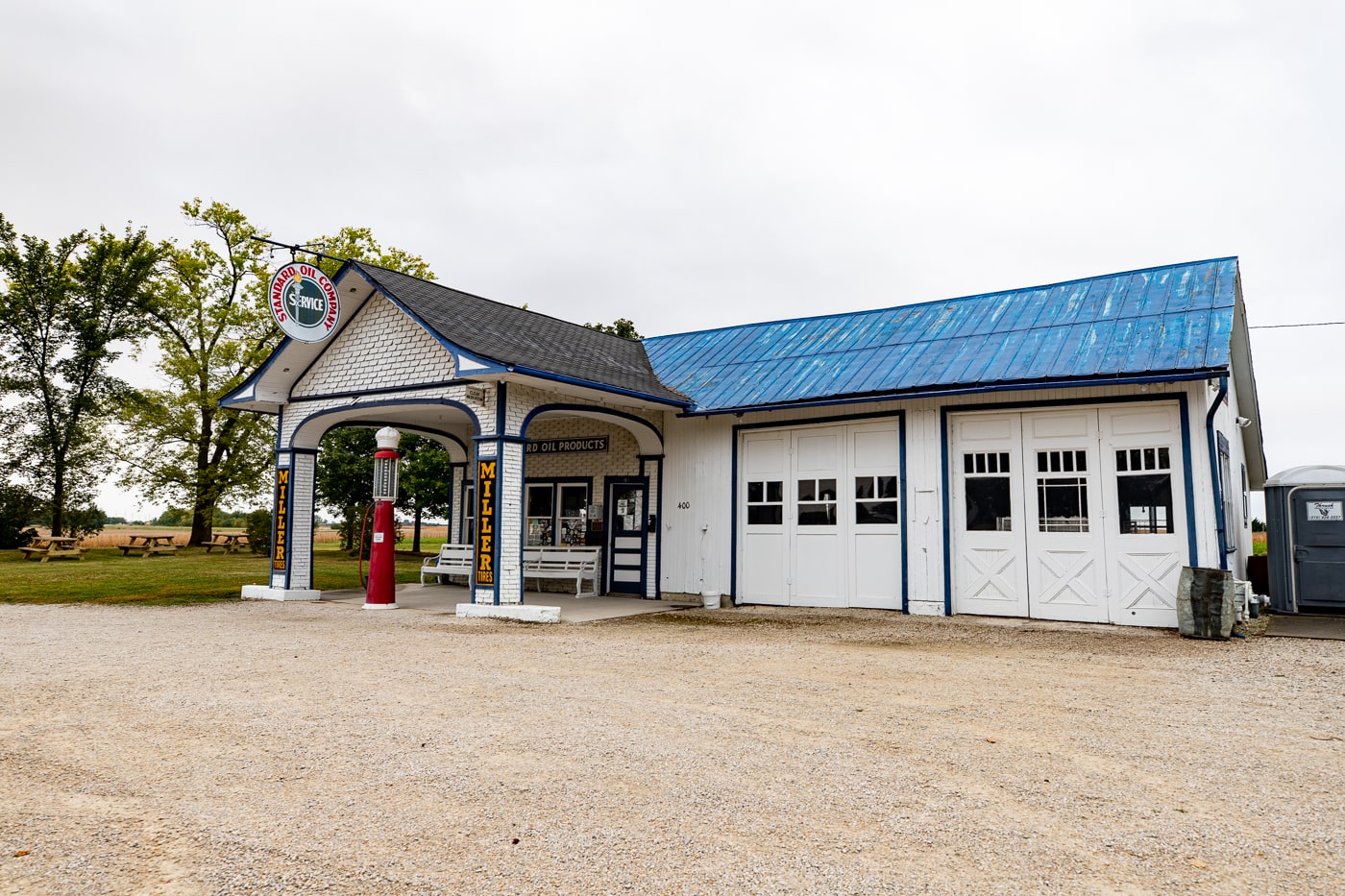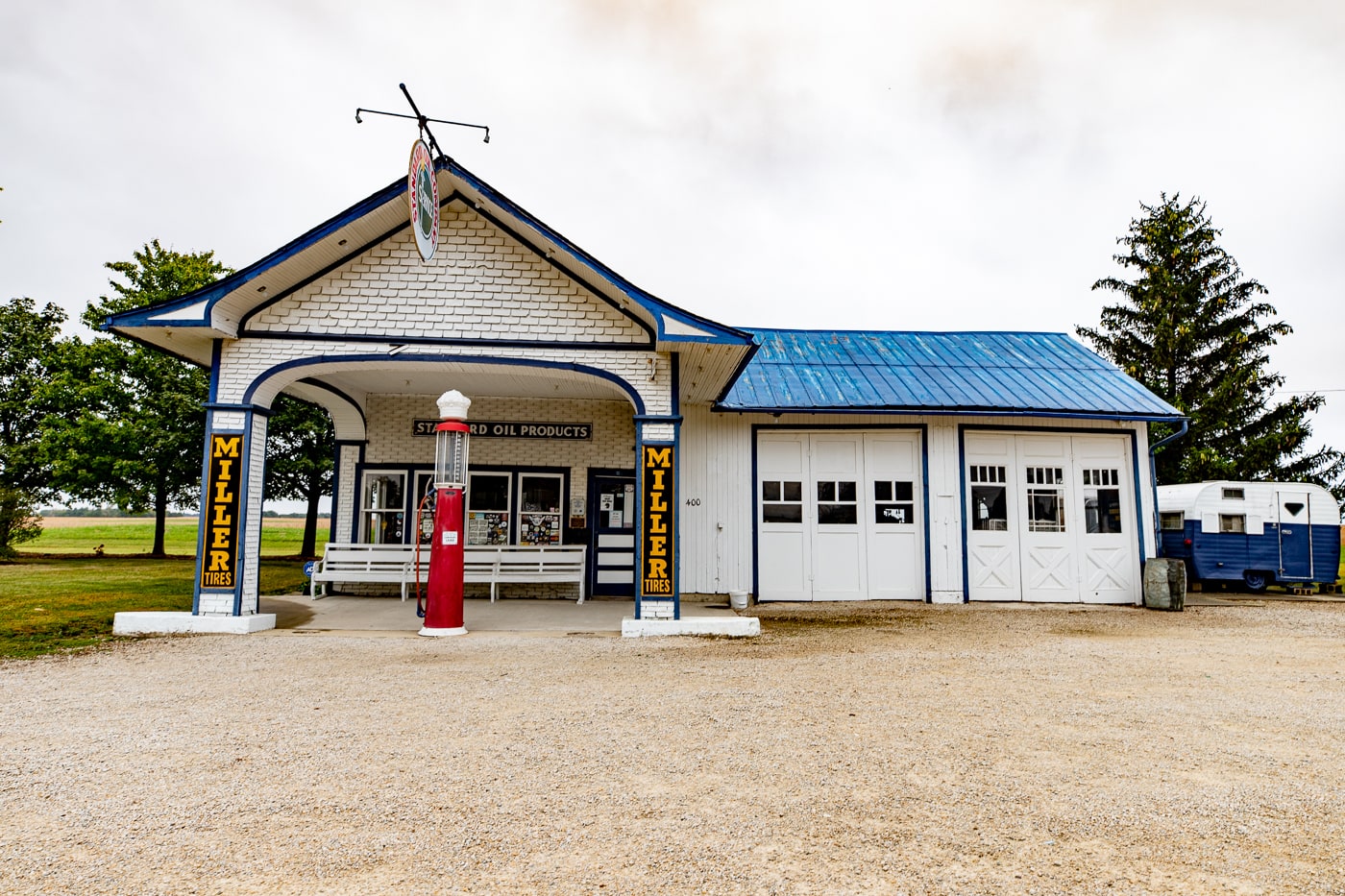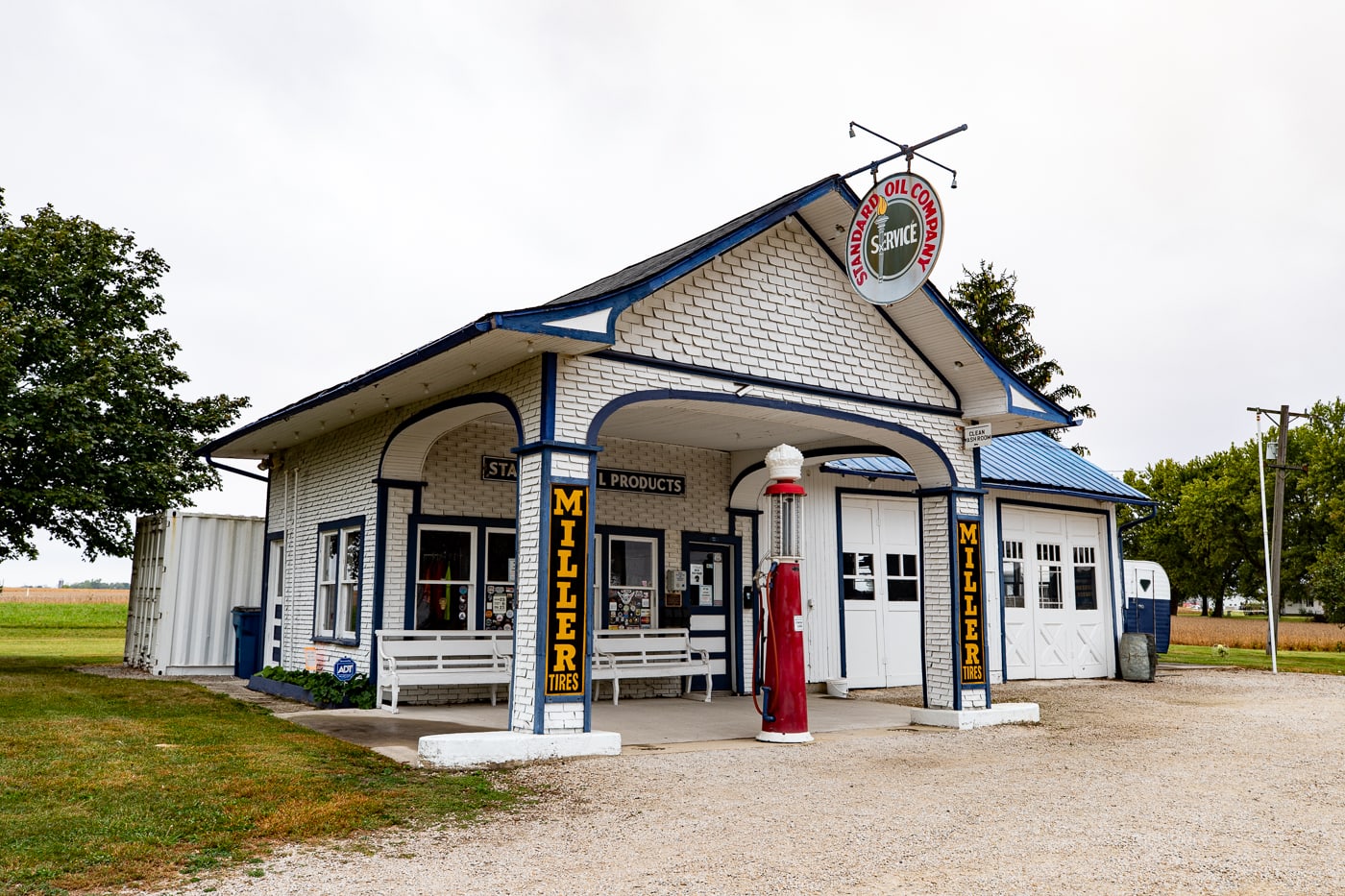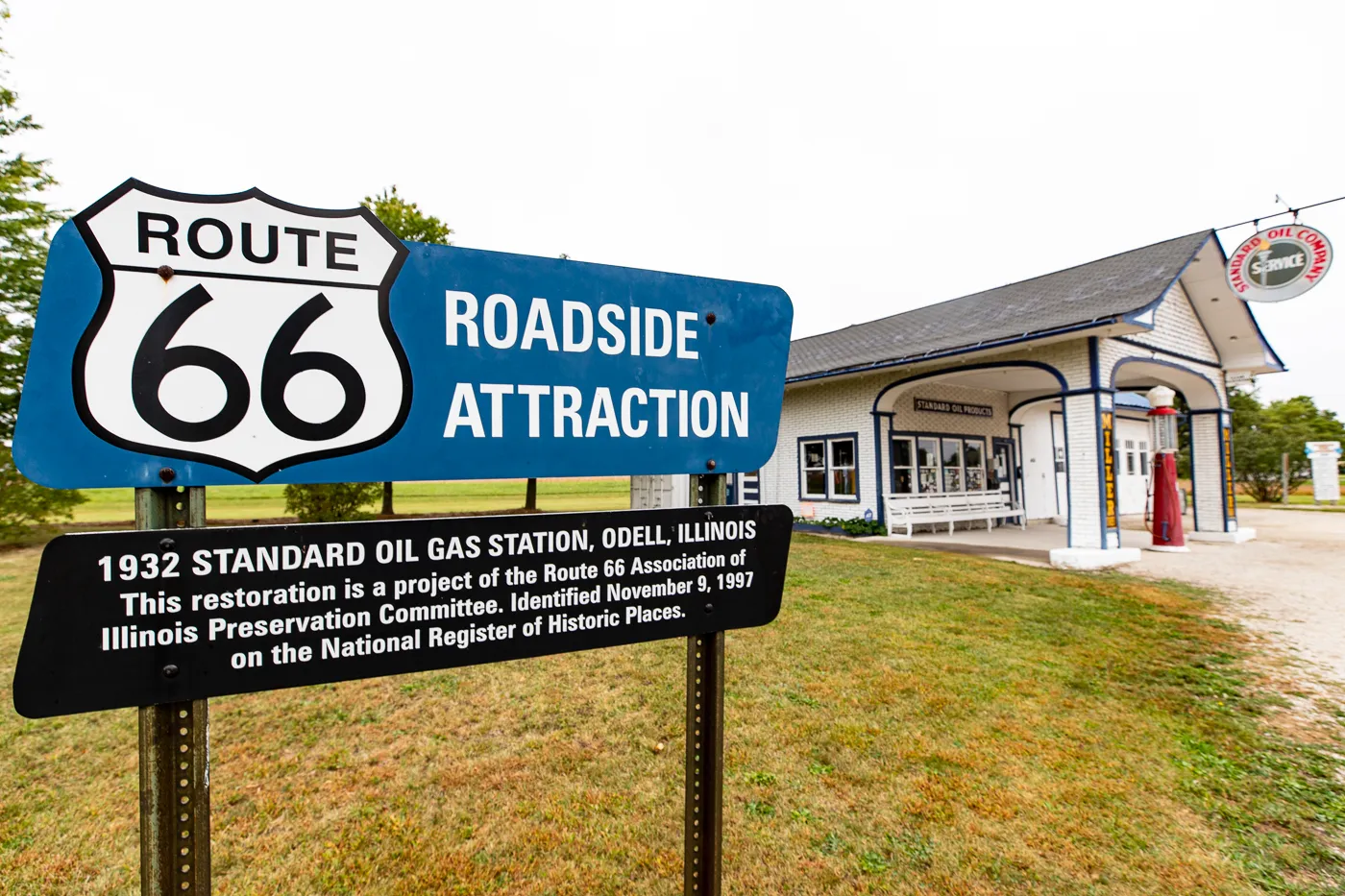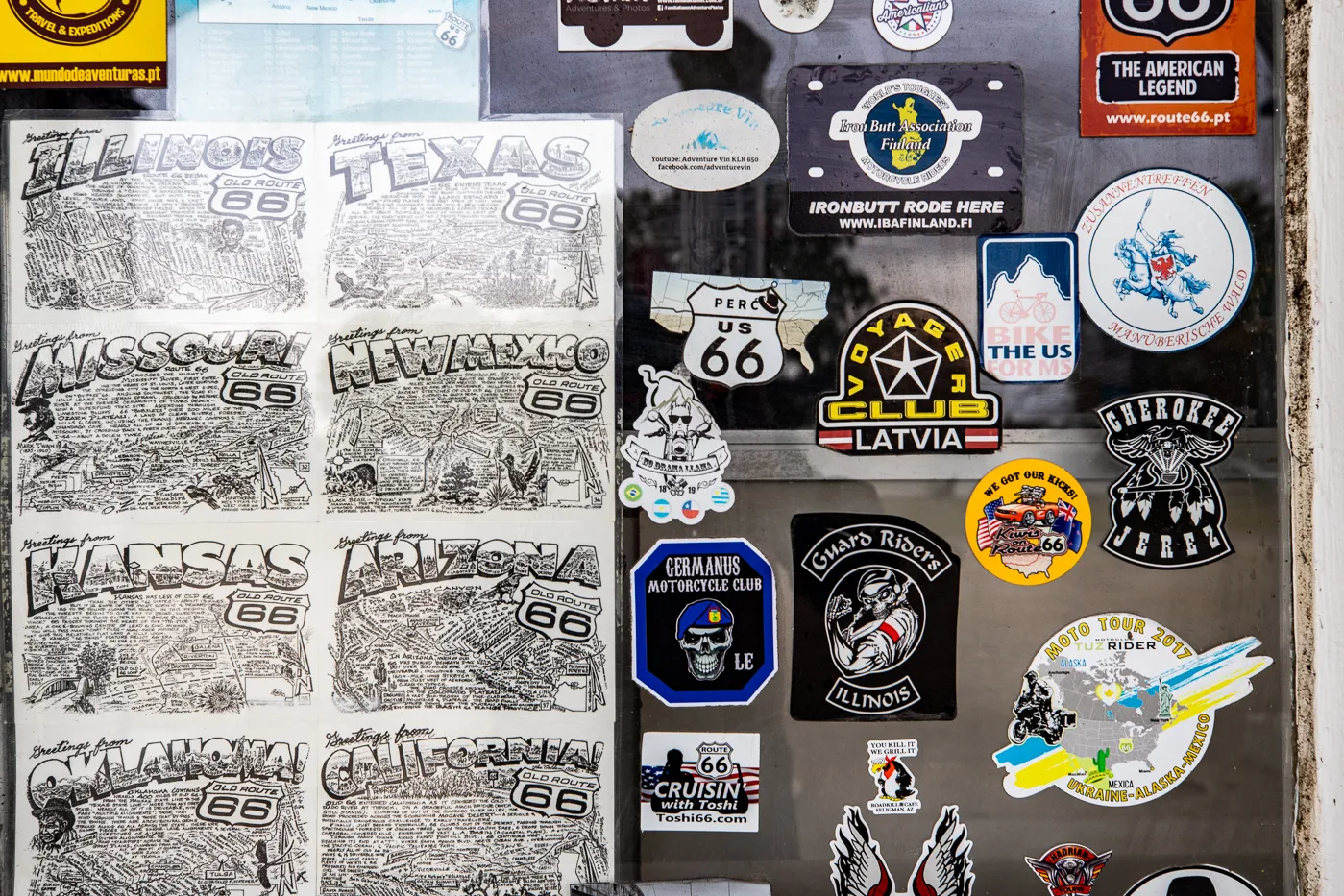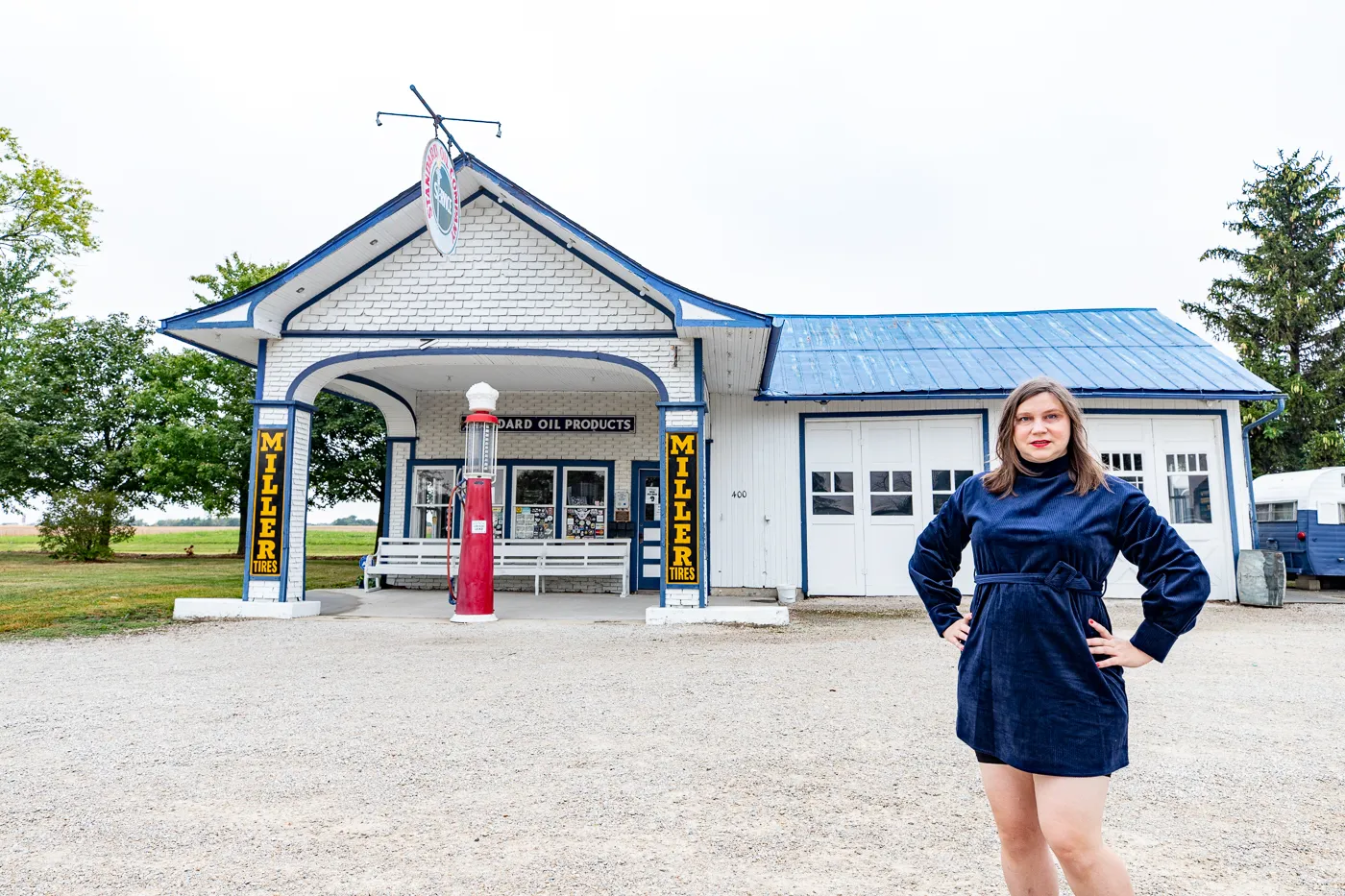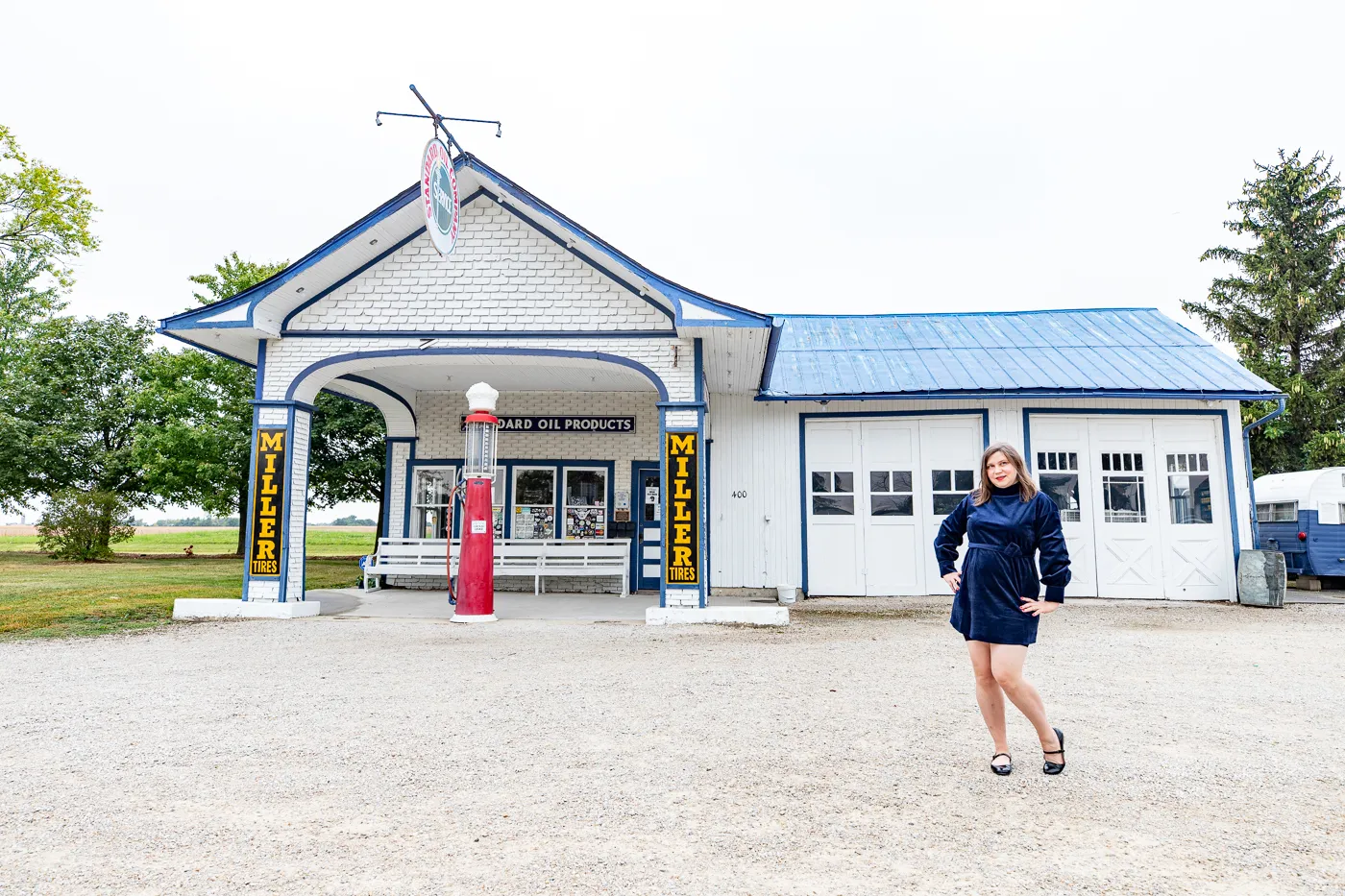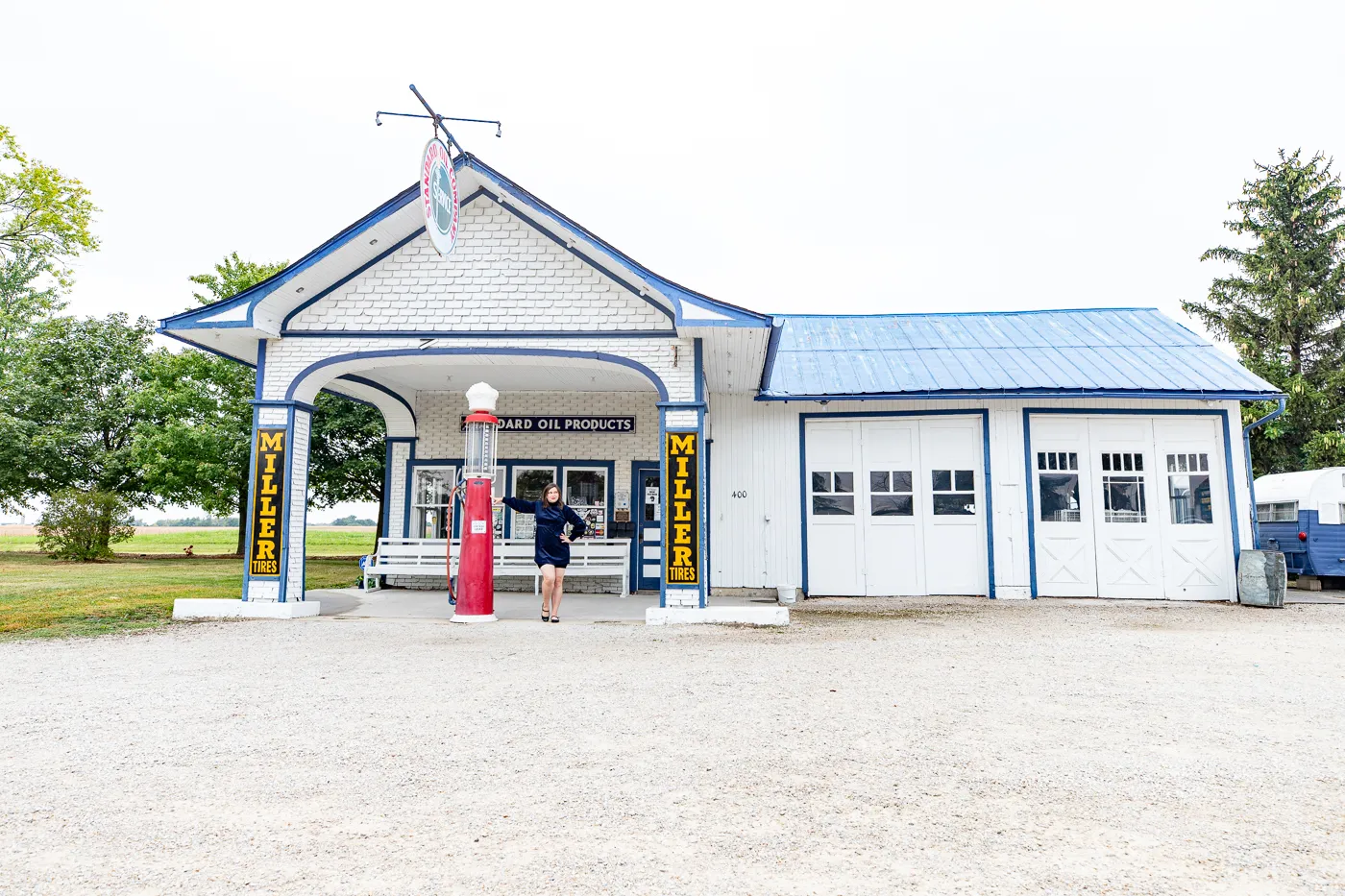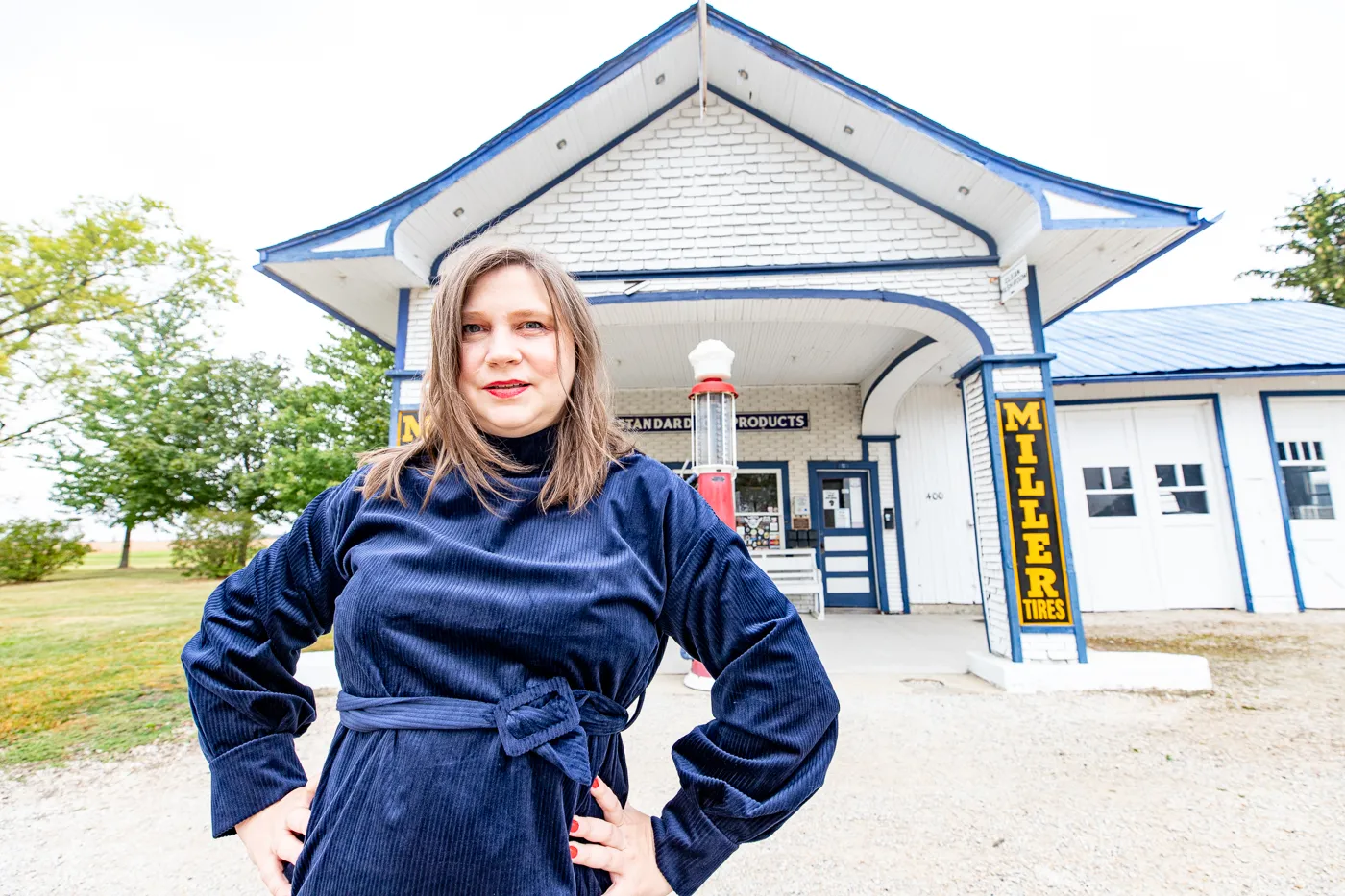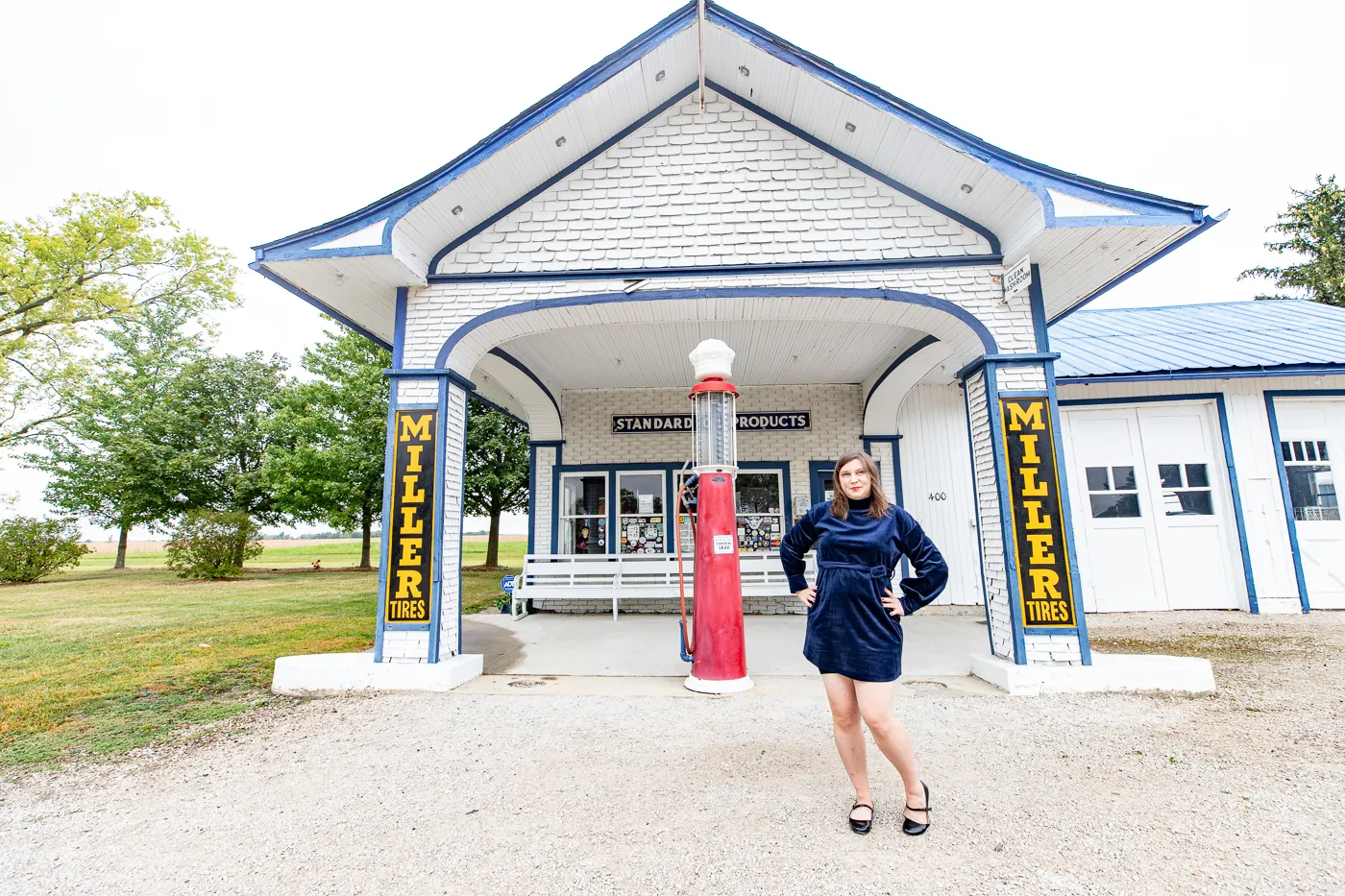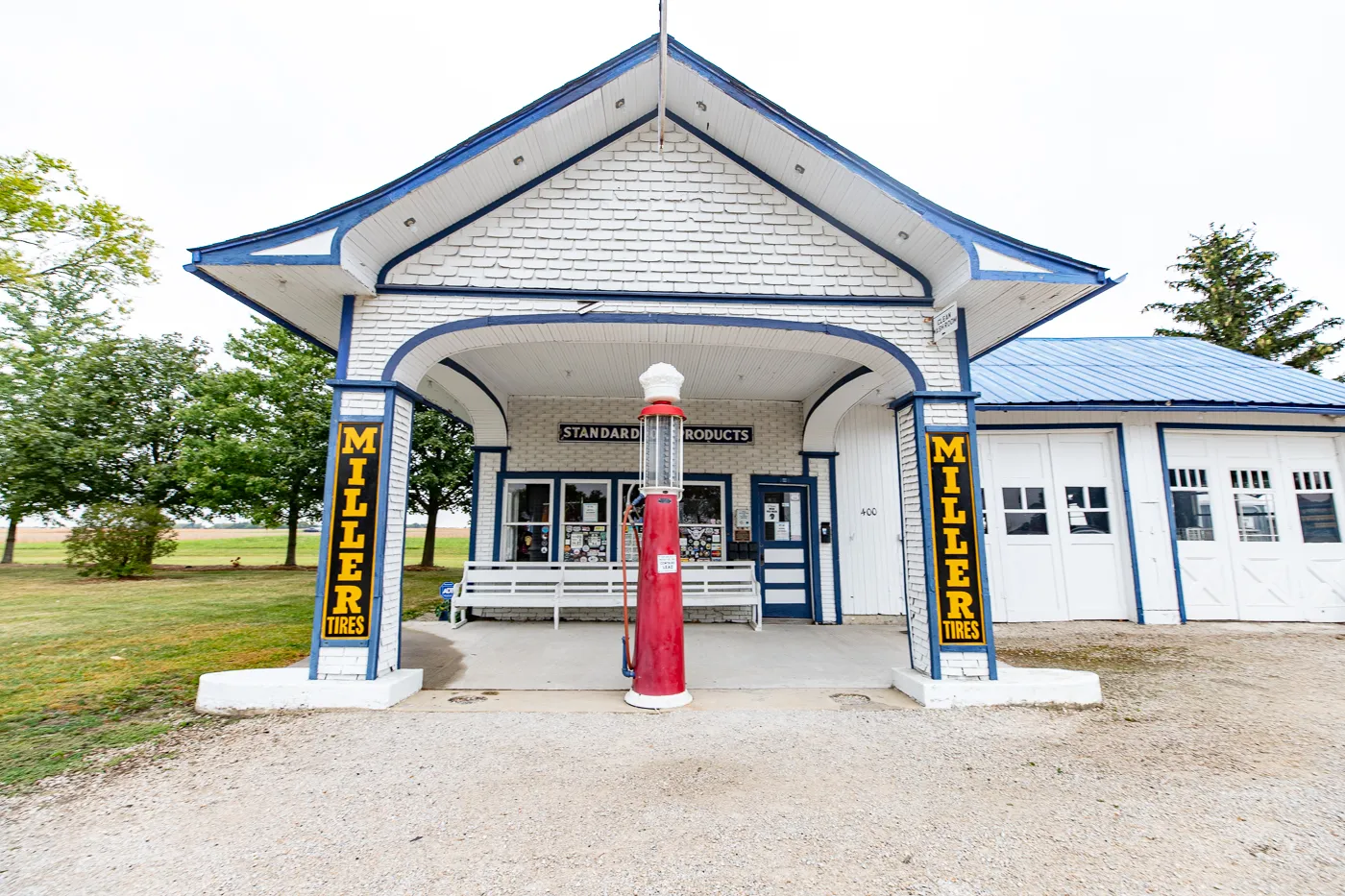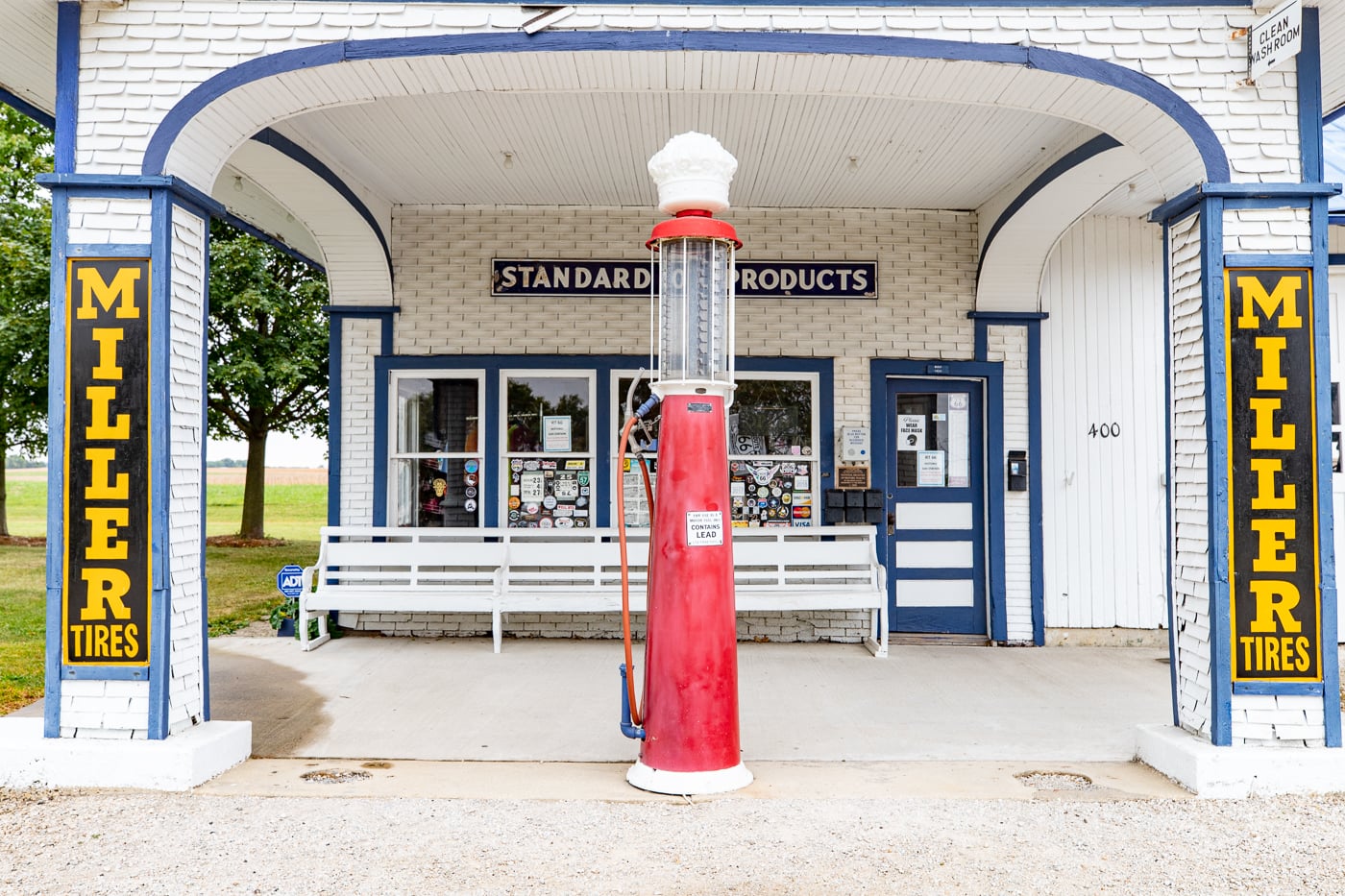 There are even more vintage service stations to find on Illinois Route 66. Also look for Soulsby Service Station in Mount Olive, Sprague's Super Service Station in Normal, and Ambler's Texaco Gas Station in Dwight.
Standard Oil Filling Station
Address: 400 S West St, Odell, IL 60460
Hours: Always Visible, visitor center open 10am-4pm, daily
Cost: Free to See
Pin this Oklahoma Route 66 roadside attraction: