A mythical beast lives on, painted on a limestone cliff, in Alton, Illinois. This is the Legend of the Piasa Bird, who, according to myth, terrorized the Illini Native American tribes many moons ago.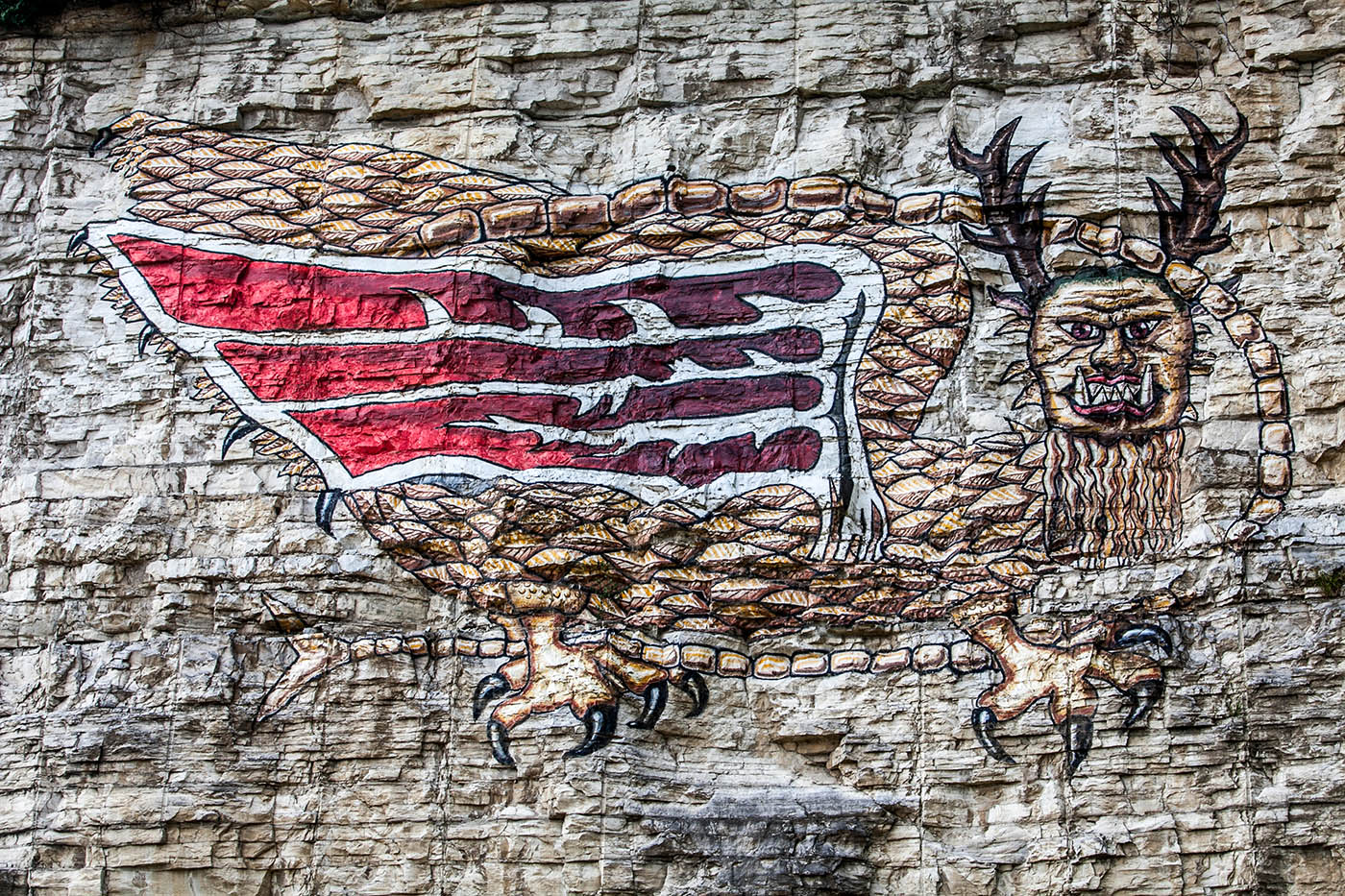 The Piasa Bird is a scary creature, with red eyes, the horns of a deer, outstretched wings, fearsome talons, a snarl of sharp teeth, and a long, scaled tail.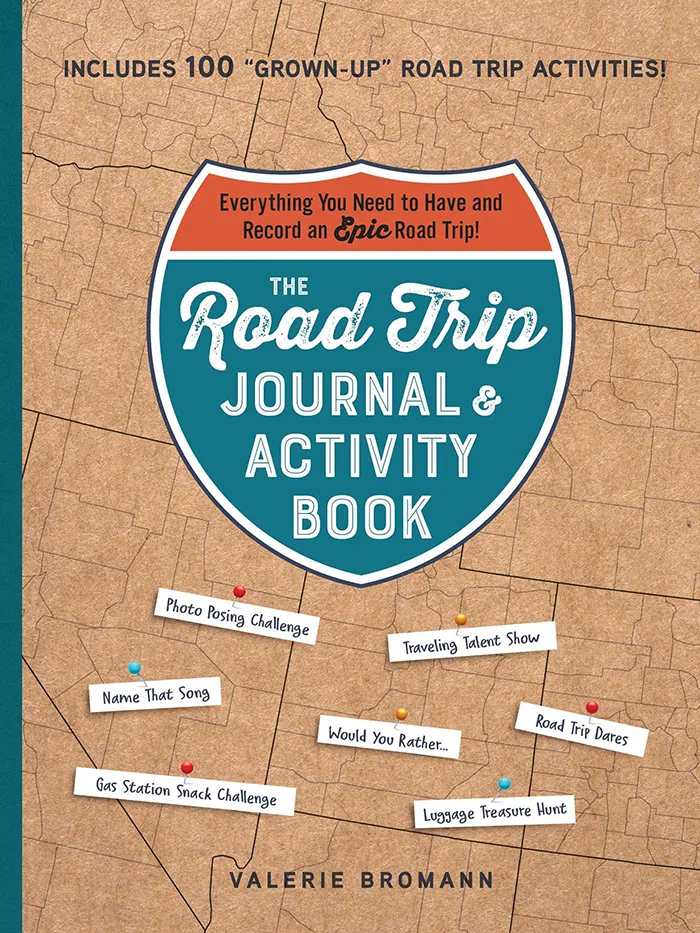 The Road Trip Journal & Activity Book
Everything You Need to Have and Record an Epic Road Trip!
Enjoy fun games and challenges to pass the time on your next road trip and have a keepsake to look back on for years to come with this entertaining must-have for your next vacation.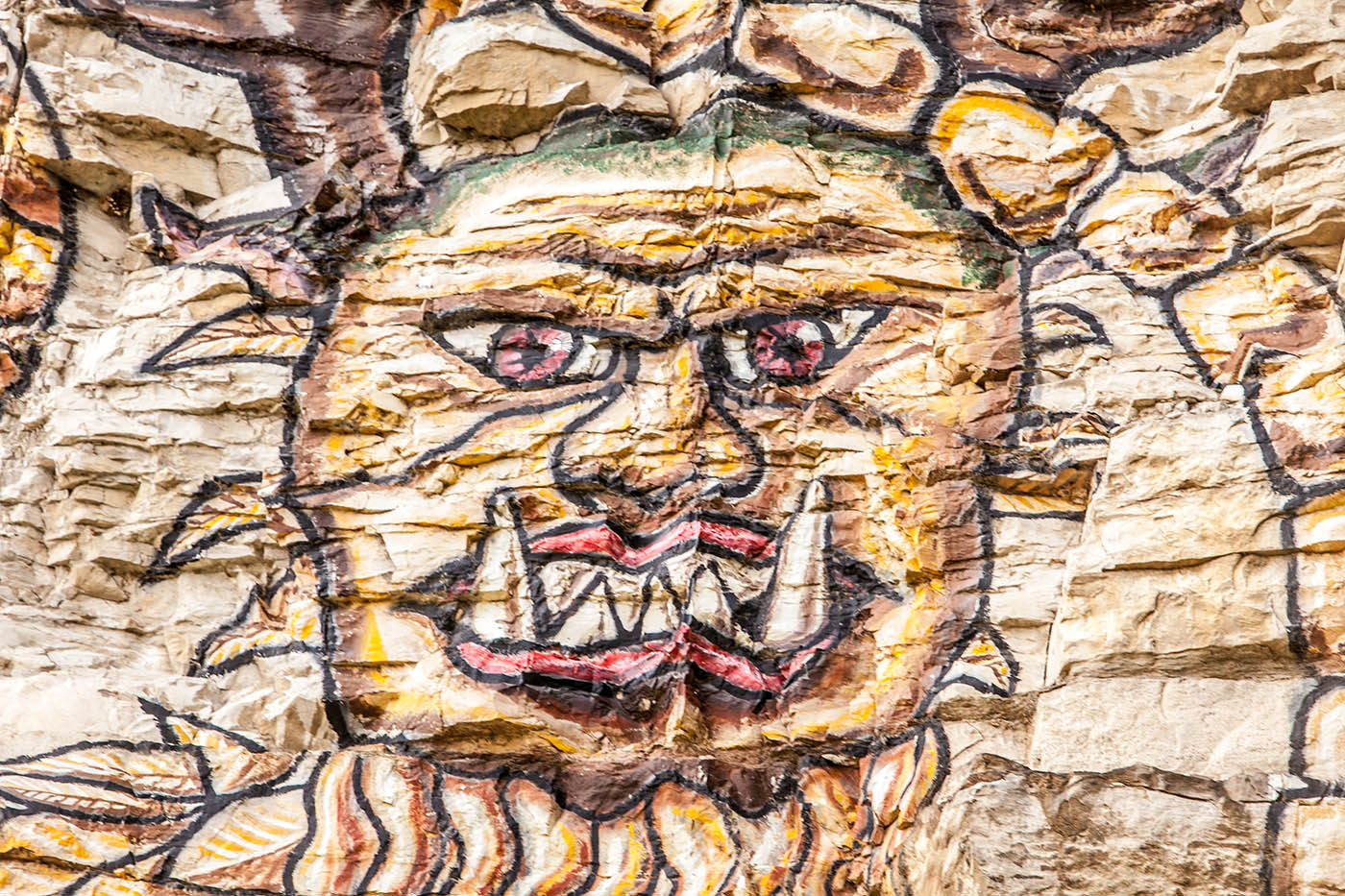 According to the Legend of the Piasa Bird, it was a feared flying creature who would snatch up deer and other big animals for a meal, but it really had a taste for humans. Supposedly it was named "Piasa" by the local Illini Indians, a word that means "bird that devours men." Time and time again, warriors faced off against the monstrous bird and, time and time again, failed.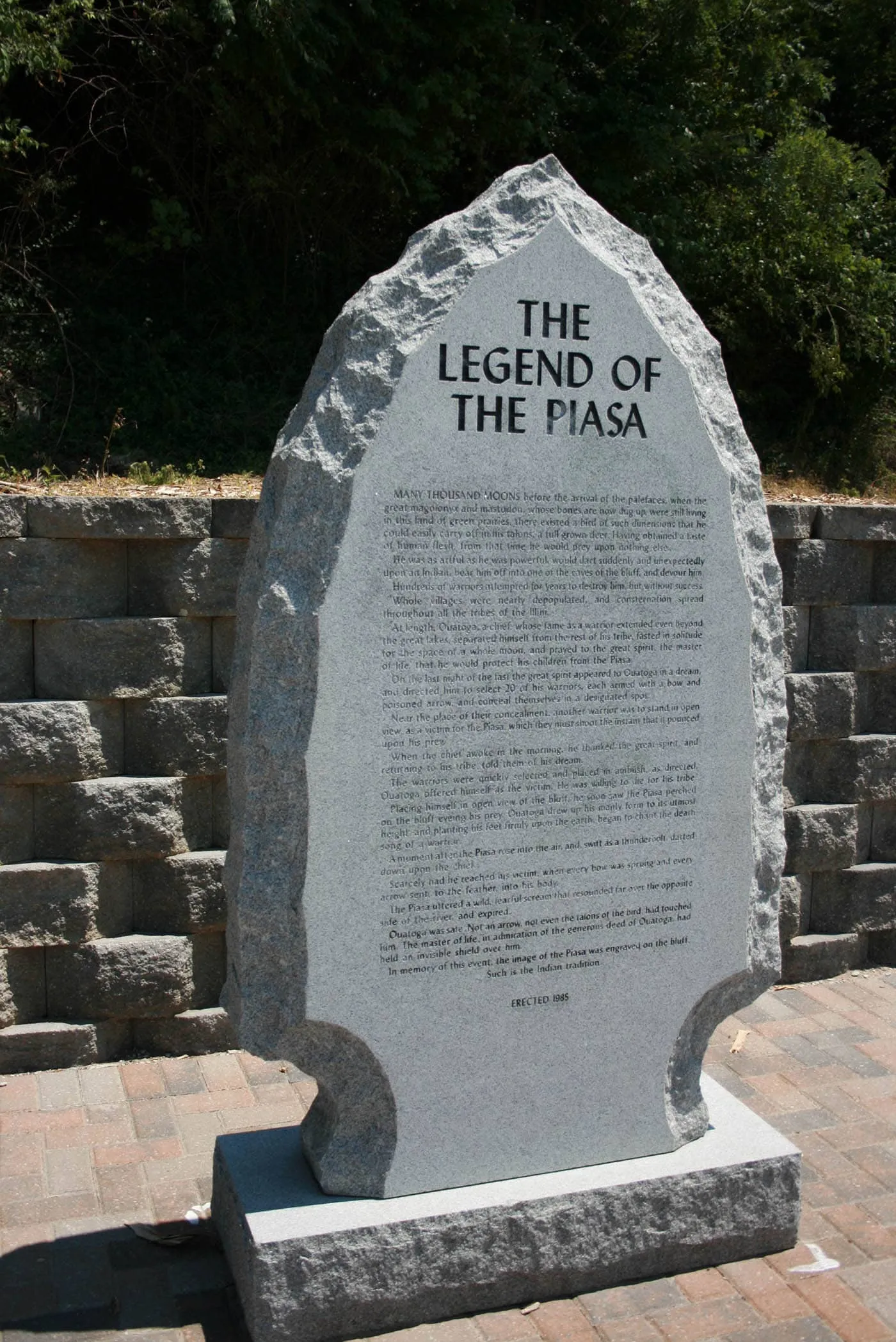 But then Chief Ouatoga had a dream that dictated how to rid themselves of the bird. He used himself as bait to lure the creature close enough for hidden warriors to attack with poisoned arrows. The creature then flung itself off the bluffs and into the Mississippi River, where it still lurks dead…or maybe alive.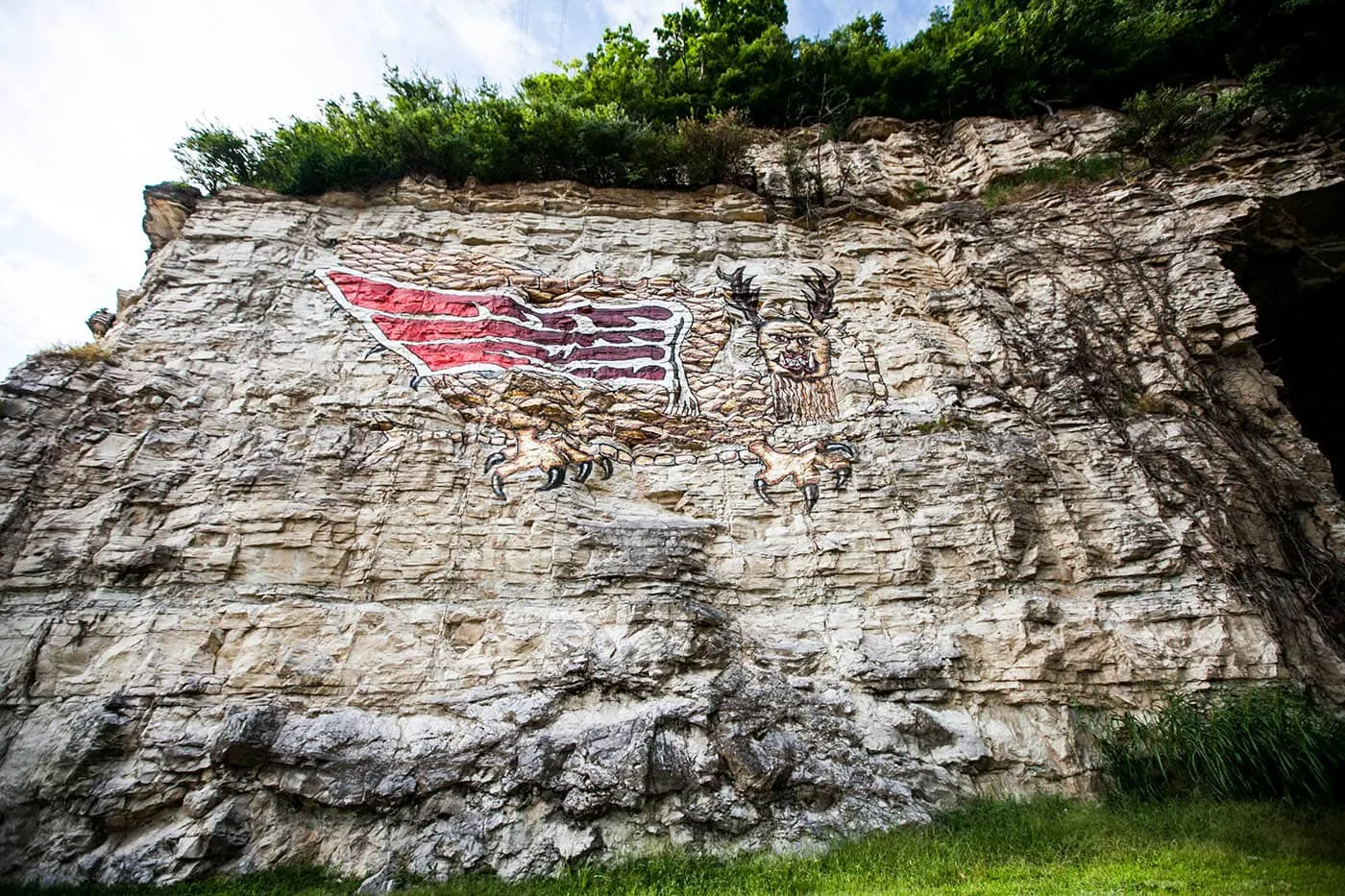 Whether that story is true or not is up for debate, but, regardless, a giant rendering of that giant bird-like monster is painted on the side of the limestone cliffs of what is now Alton, an Illinois roadside attraction that beckons drivers off the road.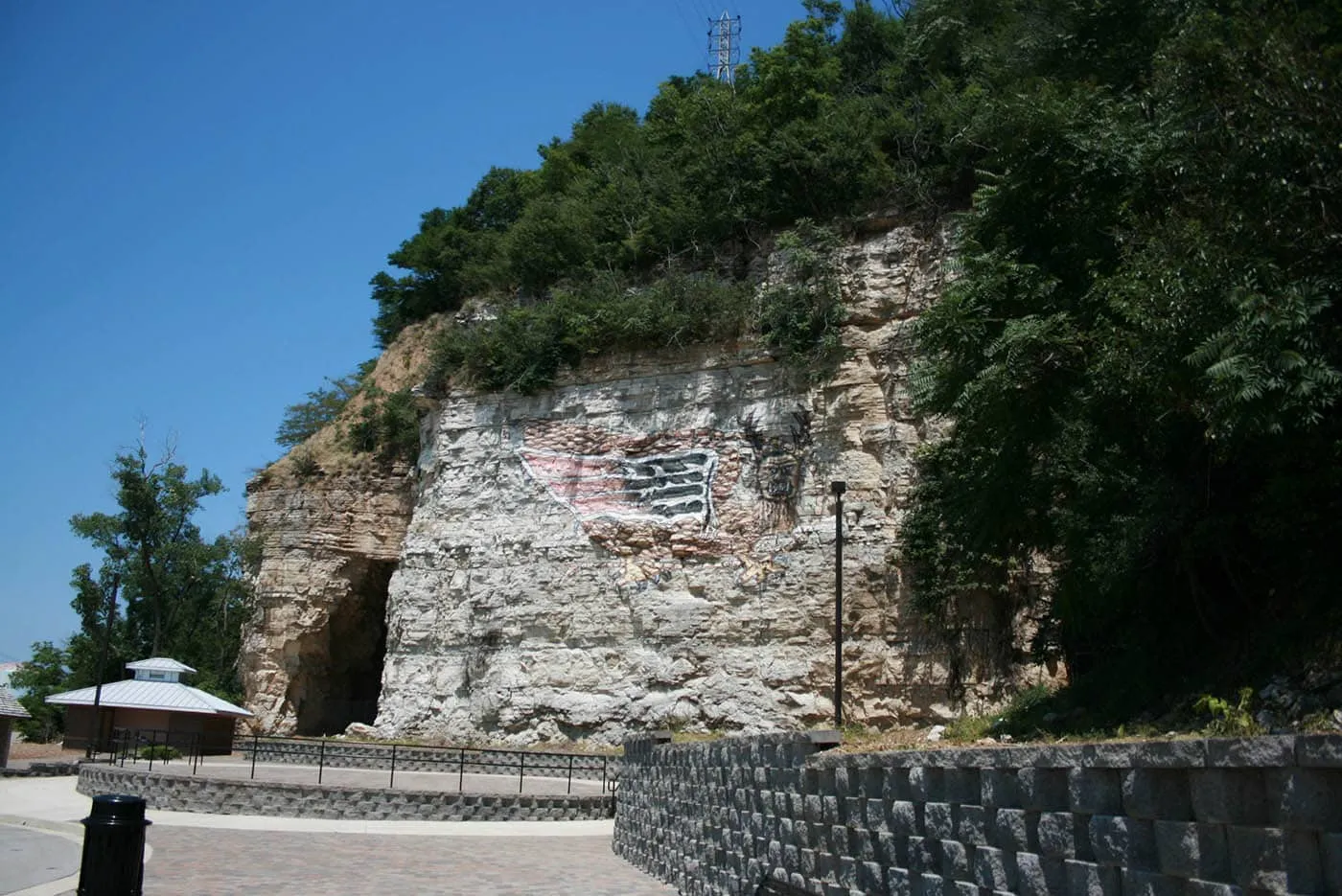 The first recorded documentation of the painting came in 1673 from explorers Marquette and Joliet but time and the elements eroded that away. Over the years, the painting has been recreated numerous times in different locations in town. Once in 1963, then a metal version at Norman's Landing in 1983, and one on the bluffs in 1998 that has been repainted several times since. The current painting was designed by artist Dave Stevens who created the 48-foot long, 22-foot high mural.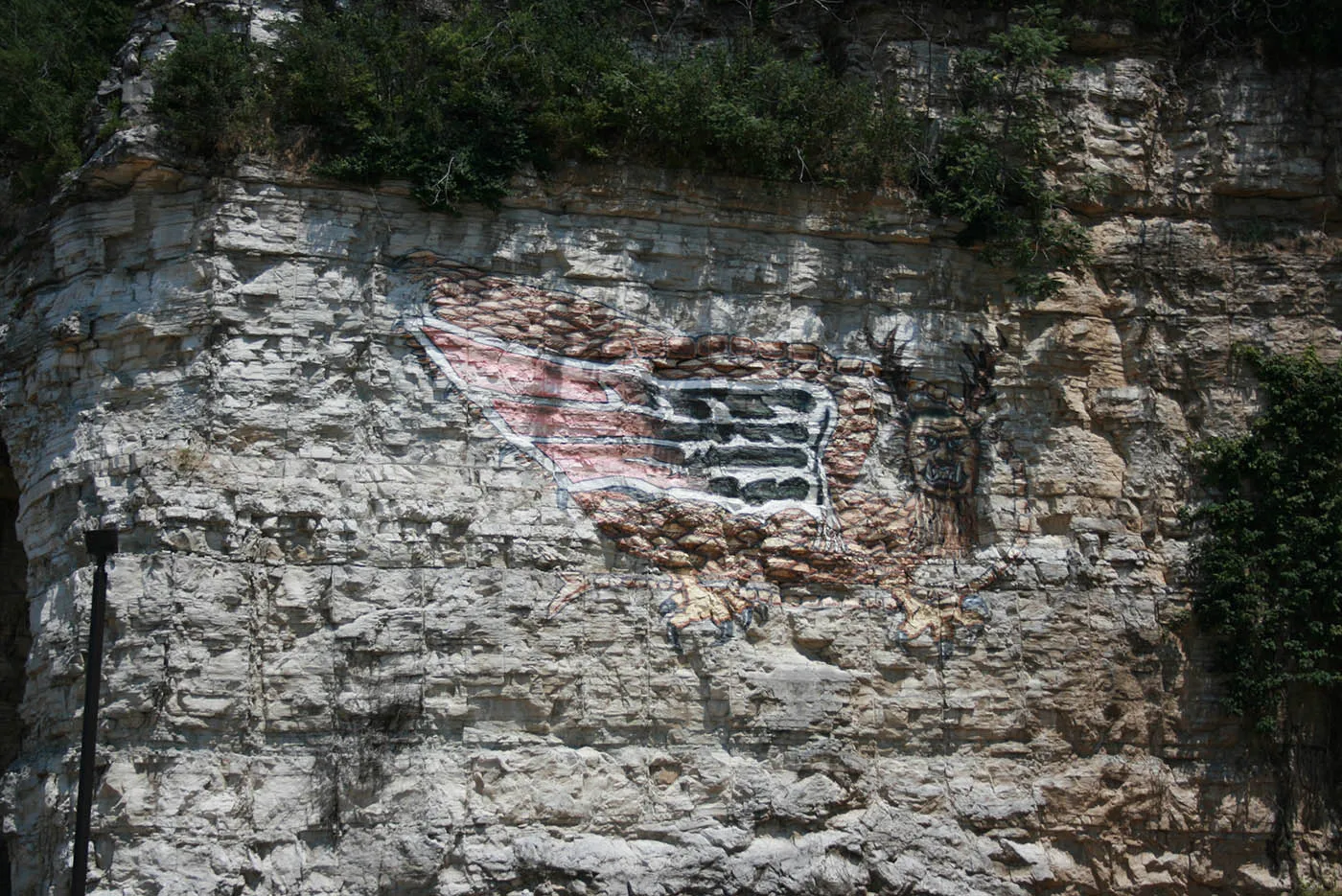 Located off of Route 100, along the Illinois Great River Road, it is still a site to see and worthy of a stop on an Illinois road trip.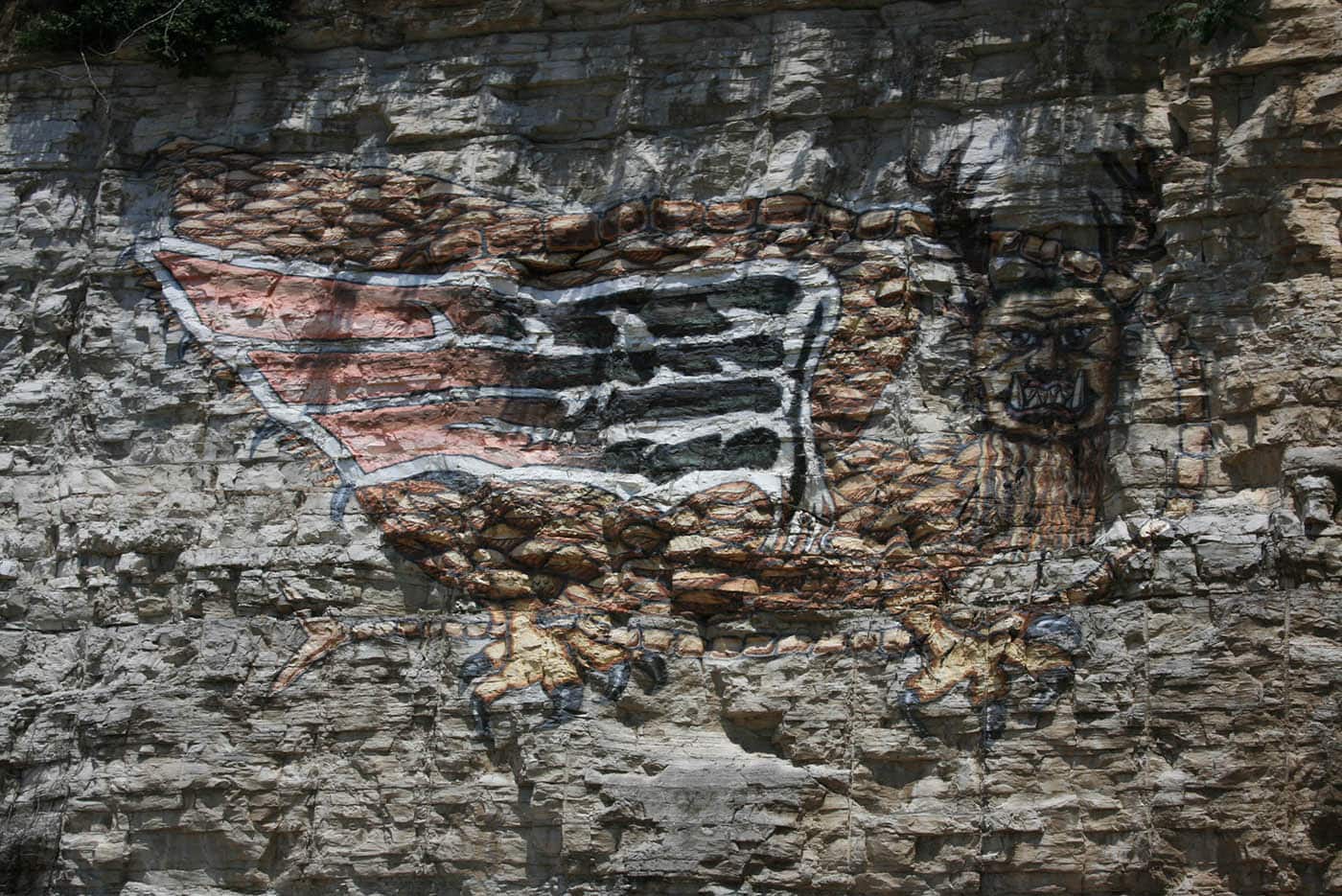 While visiting Alton, Illinois, be sure to check out another local legend: Robert Wadlow, the world's tallest man. You can find the Robert Wadlow Statue, a replica of his chair, and his childhood home.
---
Legend of the Piasa Bird
Address: Wise St, Alton, IL
Cost: Free to See
Hours: Always Visible
---
Pin this Illinois roadside attraction: