Are you planning a Florida road trip and want to find all the best Florida roadside attractions along your route? Whether you're exploring the Everglades or Disney World, driving across the state, partying in Miami, or heading to the Keys, you won't want to miss these twenty must-see places to go in Florida. They're fun road trip stops and great additions to your travel itinerary or route.
Below are the 20 best roadside attractions in Florida: from a giant lobster to a giant orange, from a mermaid show to a fountain of youth, from a castle made of coral to a site dedicated to skunk ape lore! You won't want to miss any of these bucket list worthy tourist traps and road trips stops on your Florida vacation.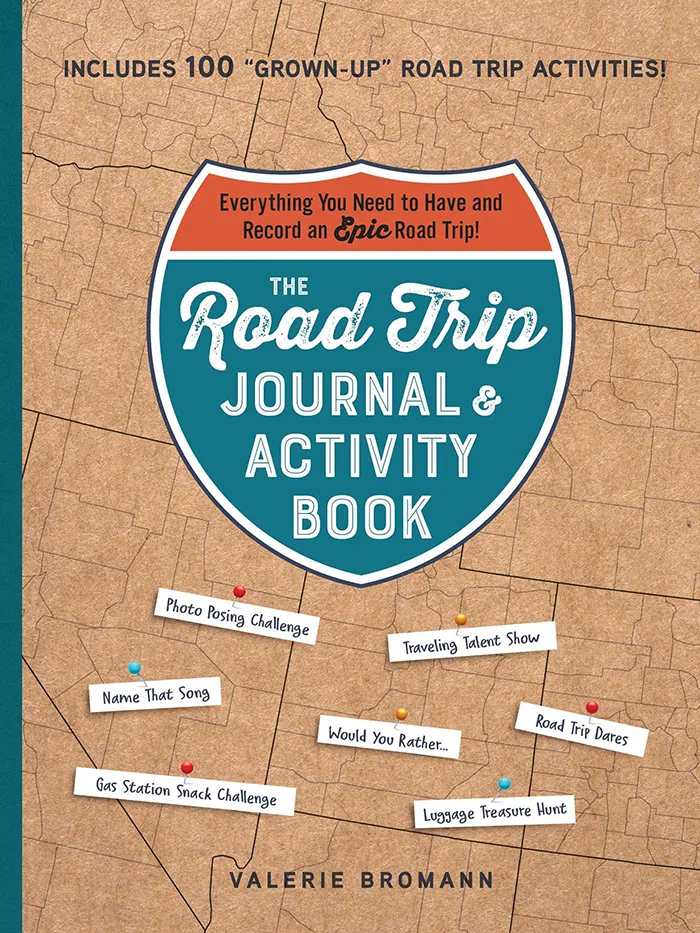 The Road Trip Journal & Activity Book
Everything You Need to Have and Record an Epic Road Trip!
Enjoy fun games and challenges to pass the time on your next road trip and have a keepsake to look back on for years to come with this entertaining must-have for your next vacation.
Ready to hit the road? Let's go! I call shotgun!
The 20 best Florida roadside attractions (in no particular order):
1. Big Betsy, The Giant Lobster
86700 Overseas Hwy, Islamorada, FL
Big Betsy just might be the world's largest lobster. At 40-feet long and 30-feet tall, the big crustacean was intricately modeled after a spiny lobster in the 1980s by sculptor Richard Blaze. Betsy is located at the Rain Barrel artist's village in Islamorada, Florida and is a beloved creature of the Florida Keys.
2. Coral Castle
28655 S Dixie Hwy, Homestead, FL
Most men, if left at the alter, would go on a drinking binge, go out with their buddies, maybe take a vacation. Ed Leedskalnin built a castle. After his 16-year-old bride-to-be left him the day before his wedding he moved to Florida from his home in Latvia and began building what is known as the Rock Gate Park by Leedskalnin AKA The Coral Castle. Made of giant blocks of Oolitic Limestone (fossilized coral), some weighing over 30 tons, a big mystery surrounds the coral castle: how did Leedskalnin, who worked in secret in the middle of the night, manage to move those giant stones? It's a question we might never know the answer to.
3. Goofy Golf
12206 Front Beach Rd, Panama City Beach, FL
Mini golf might not have been invented in Florida, but it sure was perfected there. Goofy Golf opened in 1959 and not much has changed about the miniature golf course since. Original owner Lee Koplin installed a giant monkey, sphinx, and dinosaur among a collection of other towering figures. Many of the statues are interactive for players and obstacles for their putted golf balls. And many of these putt putt creatures have glowing eyes, making this Florida roadside attraction a fun stop for both day and night.
4. Big Orange
2265 N. Harbor City Blvd, Melbourne, FL
When you think Florida you probably think Florida oranges. So when you think of the best Florida roadside attractions, you know there has to be a big orange thrown in. This big orange in Melbourne was built in 1967. The 15-foot wide concrete citrus fruit was originally used as an orange juice stand and now is a quirky landmark in front of the local Disabled American Veterans organization.
5. World's Smallest Police Station
102 Ave A N, Carrabelle, FL
In the 1960s, Carrabelle police had two problem: tourists were making unauthorized long distance phone calls on its outdoor police call box and officers would get soaked answering phone calls in the rain. To solve the problem they moved their operations into an old phone booth. "The World's Smallest Police Station" still stands today (or, at least, a version of it: you can find the original at the local Chamber Office).
6. Swampy, The World's Largest Alligator
Jungle Adventures, 26205 E Colonial Dr, Christmas, FL
At around 200-feet long, Swampy is the world's largest alligator. The cornerstone of Florida's Jungle Adventures (a roadside zoo) the giant reptile was built in the 1980s by the park's founder Hermon Brooks.
7. Dinosaur Gas Station
Harold's Auto Center, 5299 Commercial Way, Spring Hill, FL
Spring Hill's Dinosaur Gas Station was originally a Sinclair gas station in 1964. Known for their dino mascot this fuel stop was built in the shape of a giant dinosaur! The mimetic building is made in the shape of the signature Apatosaurus and stands at 47 feet tall, 30 feet wide, and 110 feet long. In 1977 the business was bought by Harold Hurst and Harold's Auto Center has made it its home ever since.
8. Ray Charles Statue
140 Broad St, Greenville, FL
While Georgia claims the birthplace of musician Ray Charles, he grew up in Greenville. After he passed away, the town unveiled a memorial to the artist: a bronze statue in his likeness sitting at a piano playing a tune. The statue was carved for free by local artists Bradley Cooley and Brad Cooley Jr. and unveiled in 2006. You can also visit Ray Charles's childhood home at 443 SW Ray Charles Avenue.
9. Giant Wizard Head
Jungle Falls Gift Shop, 5265 W Irlo Bronson Memorial Hwy, Kissimmee, FL
The area surrounding Disney World and Orlando is overflowing with shops featuring over-the-top designs. When contending with Mickey Mouse, and Space Mountain, and Cinderella's Castle you have to do something to stand out for yourself. One of these shops is topped with a giant wizard who looms over the entrance and lures you in to buy some souvenirs. You can also find another gift shop topped with a giant mermaid, a couple of Twistee Treat franchises, another wizard at Magic Castle Gift Kingdom, and the orange-shaped building of Orange World.
10. Skunk Ape Research Headquarters
40904 Tamiami Trail E, Ochopee, FL
The skunk ape is Florida's answer to bigfoot: a hairy, gangling creature with a foul odor who hides out from civilization. The Shealy family opened the Skunk Ape Research Headquarters to teach others of the legendary beast. Stop in on a Florida road trip to learn more about the skunk ape, see captured photos and a plaster footprint cast, and browse official skunk ape merchandise.
11. Whimzeyland
1206 3rd St N, Safety Harbor, FL
Florida artists Todd Ramquist and Kiaralinda have been decorating their eclectic home for more than 20 years. But don't expect a run-of-the-mill coat of paint: their house, known as Whimzeyland, is donned in a mosaic of paintings, bottle trees, plexiglass, recycled material, and, most notably, bowling balls. In fact, the whole project started when the owners went to a flea market and returned with a bunch of free bowling balls. There are over 500 bowling balls decorating the home and on display in a small museum. The house is so well known for them it is often just called the "Bowling Ball House."
12. Shark Catch Photo Op
Showcase of Citrus, 5010 US-27, Clermont, FL
Outside of Showcase of Citrus in Clermont you can take fun photos with a giant shark! He hangs on ropes from a scaffold so you can pretend like you caught this giant beast for yourself…or that he's attacking you!
13. Weeki Wachee Mermaids
Weeki Wachee Springs State Park, 6131 Commercial Way, Spring Hill, FL
Since 1947 the Weeki Wachee Mermaids have been enchanting visitors with their underwater spectacles. In the famous mermaid shows at Weeki Wachee Springs State Park you can watch real-life mermaids (or at least excellent swimmers donning tails) glide under water to music or act out fairy tales. The mermaids swim in the open water of the natural spring and a 500-seat theater with windows to their world was carved out 16-feet below the surface so audiences can view this unique show.
14. Grave of Flipper: The TV Dolphin
Dolphin Research Center, 58901 Overseas Hwy, Grassy Key, FL
Santini's Porpoise School had a star pupil, Mitzi, but you probably know her better as Flipper. Flipper was a 1963 movie about an injured dolphin rescued by a 12-year-old boy and Mitzi played the title role. The dolphin became a local celebrity and so, when she died in 1972, she was buried at the school under a big stature of a dolphin. The school's location is now the Dolphin Research Center but the memorial still stands
15. Presidents Hall of Fame
123 Hwy 27N, Clermont, FL
Building shaped like the White House? Check. Presidential wax figures? Check. White House china replicas? Check. Scale miniature model of the Oval Office? Check. Since 1960 the Presidents Hall of Fame in Clermont, Florida has displayed a wide array of wacky artifacts, wax figures, and replicas of presidencies gone by. Most noted for its impeccably done White House miniatures this is the stop for presidential kitsch.
16. Monument of States
300 E Monument Ave, Kissimmee, FL
Monument of States is a 50-foot tall, 100,000 pound structure made up of rocks, fossils, and plaques from each of the states. The project was conceived by local Dr. Charles Bressler-Pettis who wanted to create a monument that would honor the unity of the United States after Pearl Harbor was attacked in 1941.
17. Southernmost Point in Continental USA
Whitehead St &, South St, Key West, FL
While the accuracy of the location is contested, you can find the Southernmost Point Buoy in Key West, Florida, marking the southernmost point in continental USA. The buoy is said to be one of the most visited and photographed attractions in the United States!
18. Gatorland Alligator Entrance
14501 S Orange Blossom Trail, Orlando, FL
Gatorland is a theme park and wildlife preserve that features a gator park, free-flight aviary, petting zoo, animal shows, a zip line, and more. Out front is a giant Florida green alligator, with bright red eyes and chompers wide open. It used to serve as the entrance to the gift shop, but after a fire in 2006, this freestanding gator serves as a walk-through and fun Florida roadside attraction.
19. Spring Hill Pink Dinosaur
3315 Commercial Way, Spring Hill, FL
The Spring Hill Dinosaur (AKA the Foxbower Dinosaur AKA the Pepto-Bismol Pink Dinosaur) is a 22-foot-tall, 58-foot long, cartoonish concrete apatosaurus/stegosaurus hybrid. The giant pink dinosaur was constructed in 1962 by taxidermist Jacob Foxbower for his family's Foxbower Wildlife Museum (later, Dinosaur Wildlife). The business closed in 1998, but the dino lives on as a popular local roadside attraction in Florida.
20. Ponce de Leon's Fountain of Youth Archaeological Park
11 Magnolia Ave, St. Augustine, FL
The mythical Fountain of Youth is a spring that restores anyone who drinks from it or bathes in it to their youth. It is said that Spanish explorer Juan Ponce de León was searching for the Fountain of Youth when he traveled to Florida in 1513. In 1904 the Fountain of Youth Archaeological Park opened in the site where he purportedly landed in Florida. Known as Florida's first tourist attraction you can still visit the compound today and drink from the natural spring to see what effect it has.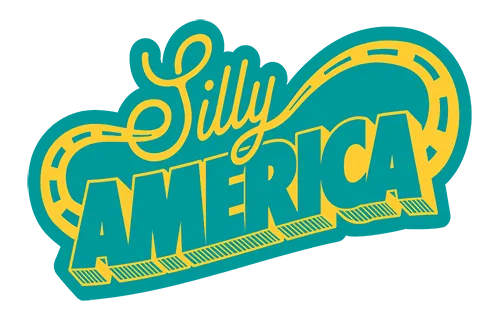 Pin this list of the 20 best Florida roadside attractions:
Image by Michelle Maria from Pixabay