How do you fit three floors, seven levels, and twenty-two rooms into a moderately-sized 6,000 square-foot mansion? Just ask designer Jule Korner, the decorator behind Körner's Folly, the "Strangest House in the World," in Kernersville, North Carolina.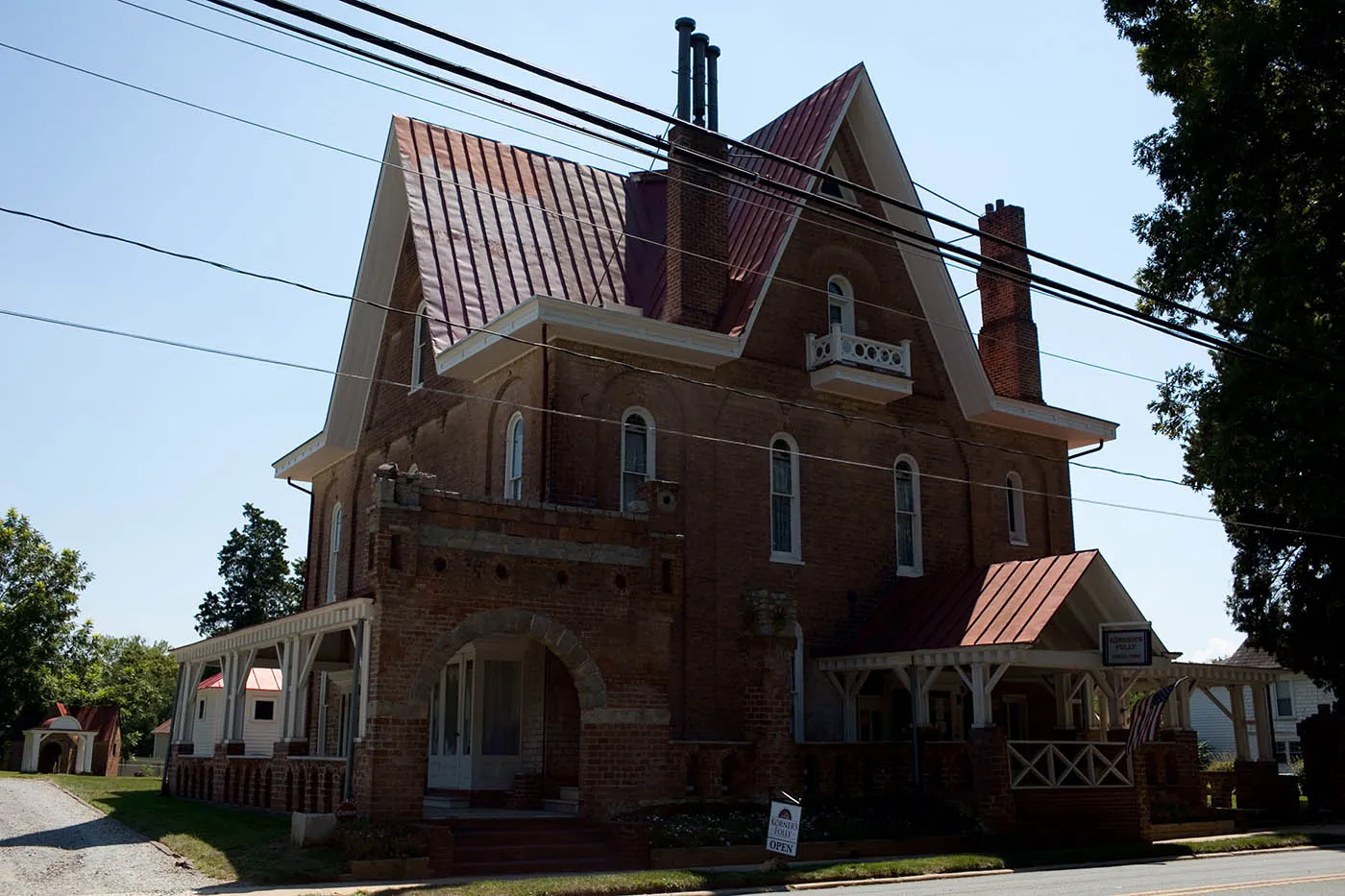 Korner's Folly is an architectural oddity. While it looks like a normal house on the outside, on the inside it's anything but normal. There are staircases leading to nowhere, exceedingly narrow hallways you have to breath in to fit through, and rooms with such short ceilings you'd hit your head if you stood up straight.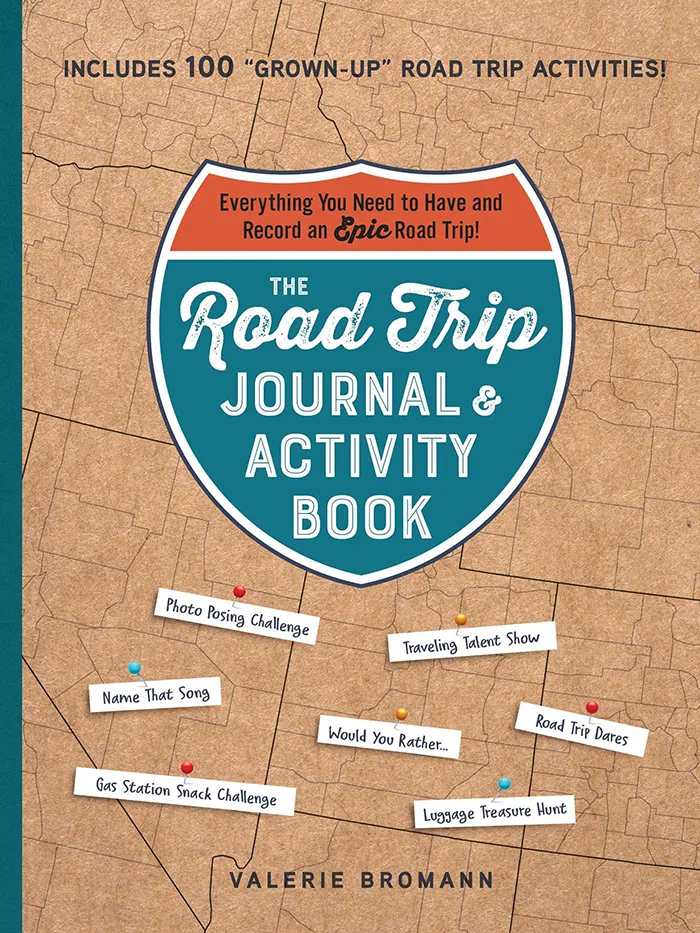 The Road Trip Journal & Activity Book
Everything You Need to Have and Record an Epic Road Trip!
Enjoy fun games and challenges to pass the time on your next road trip and have a keepsake to look back on for years to come with this entertaining must-have for your next vacation.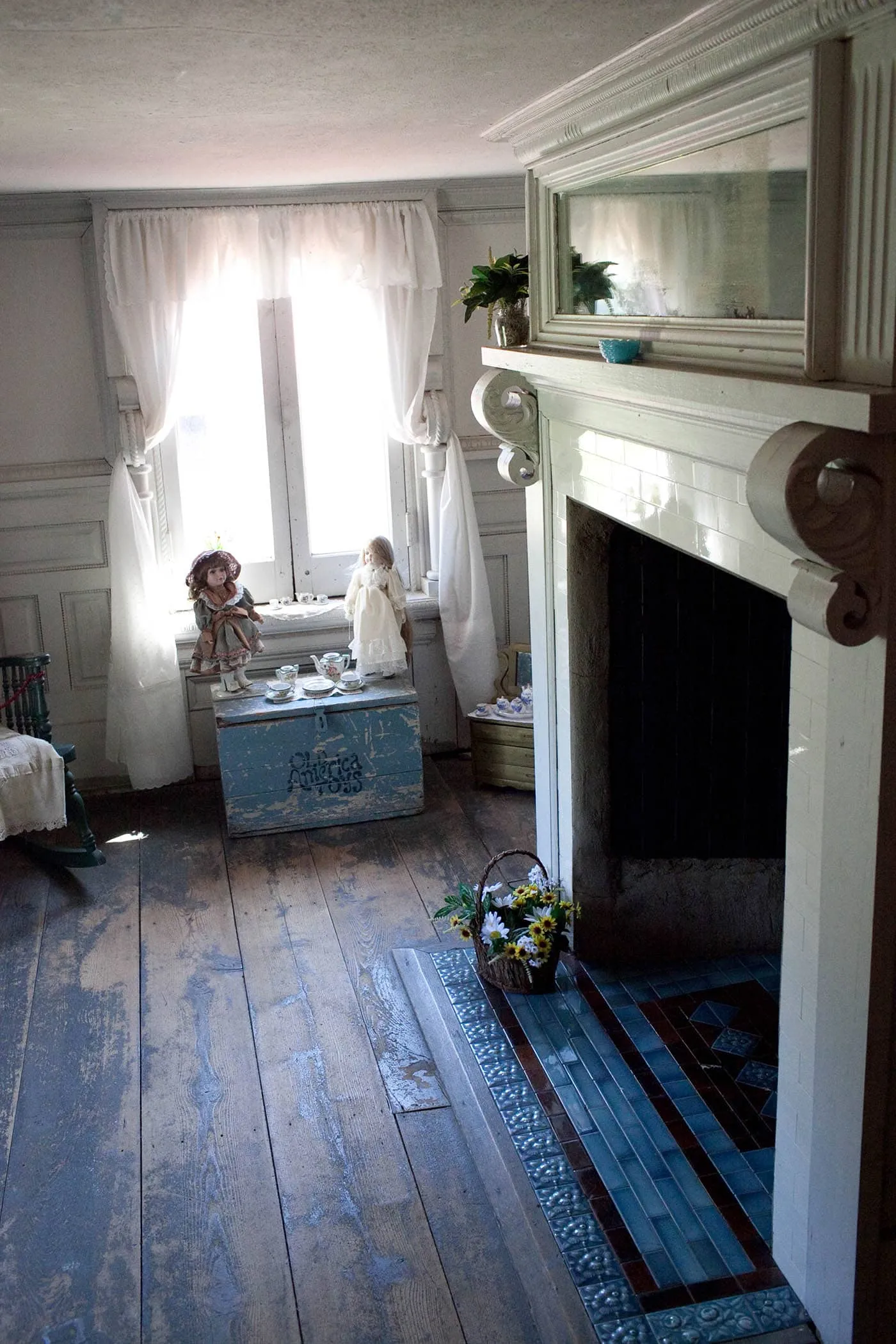 Jule Gilmer Körner is the interior decorator behind the weird home. As an interior designer, furniture designer, decorator, and painter, he used the house as a studio and showroom to display his creations. The house itself was built between 1878 and 1880, and Korner continued to work on it until his death in 1924. Even then, he never considered his job done.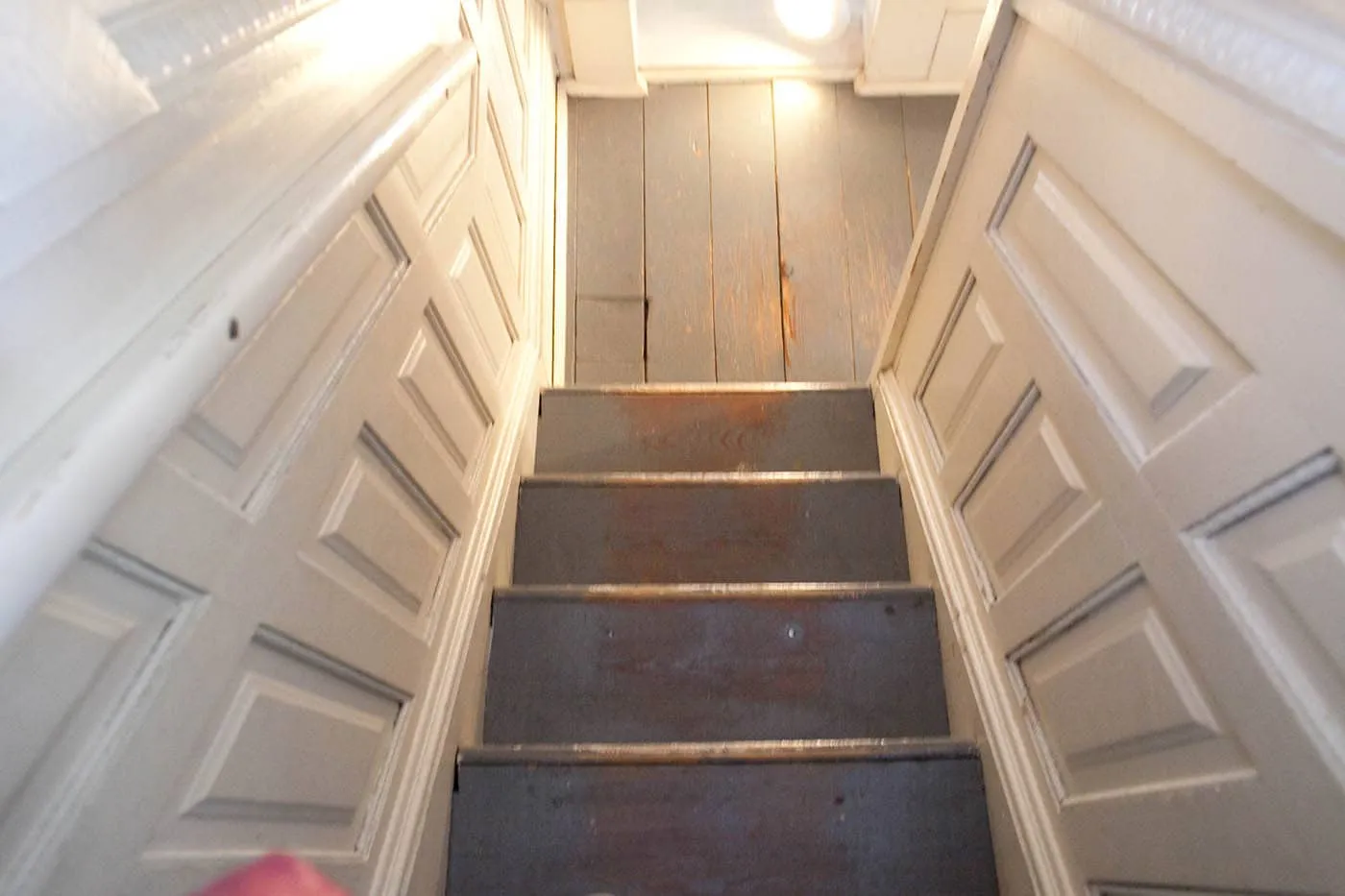 The house features 22 rooms spread across seven levels on three floors. The rooms' ceilings range in height from just five and a half feet to 25 feet tall. There are 15 fireplaces, each different than the last. There are thousands of feet worth of crown molding. No window or doorway matches another. And, at the center of it all, is a spiral staircase that rises 100 feet through the center of the house.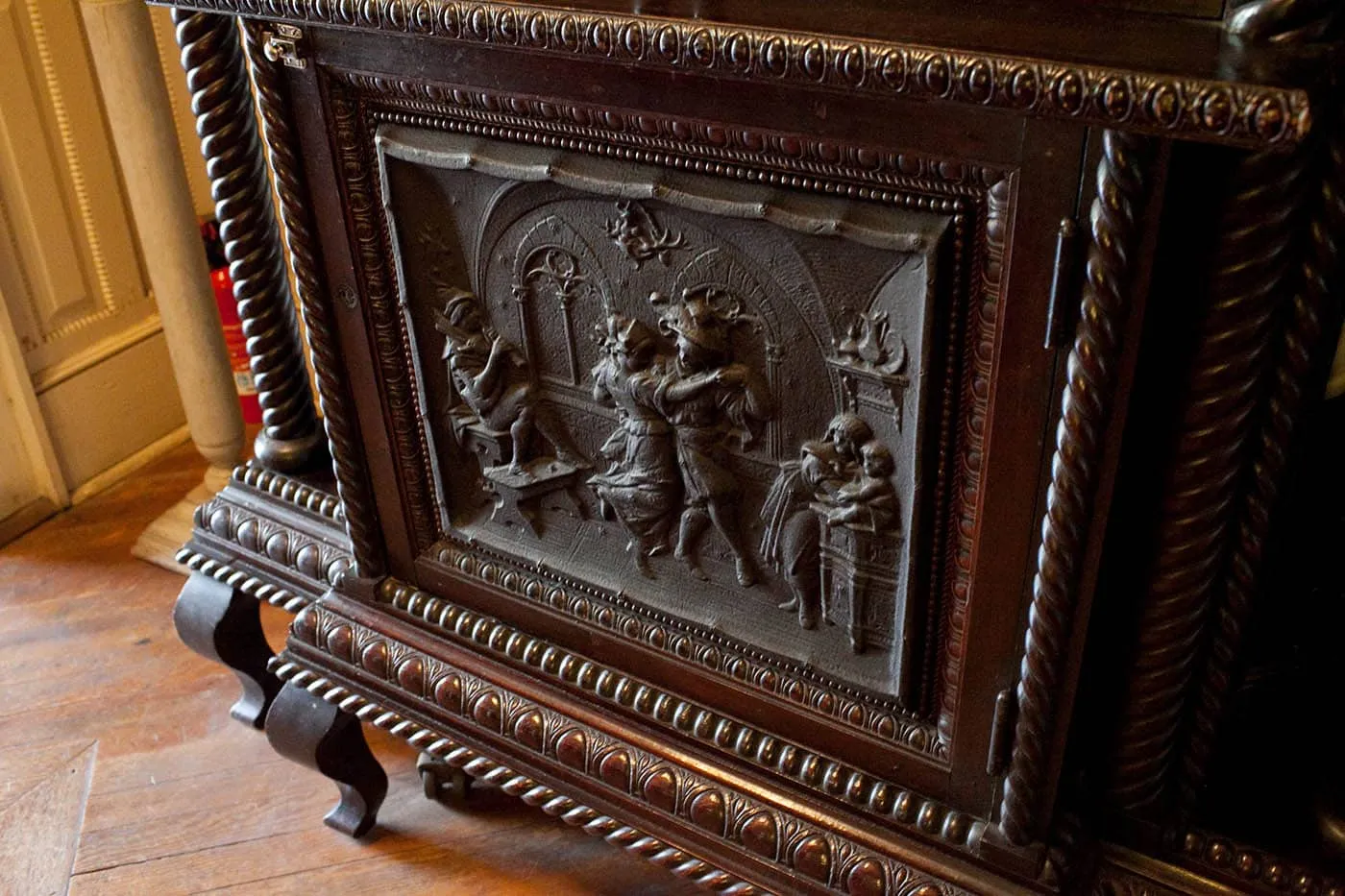 Within the myriad of eclectic rooms you'll find trap doors, decorative murals (painted by German artist Caesar Milch), American Encaustic tiles, elaborate carved woodwork, cast-plaster details, and eccentric furnishings original to the house.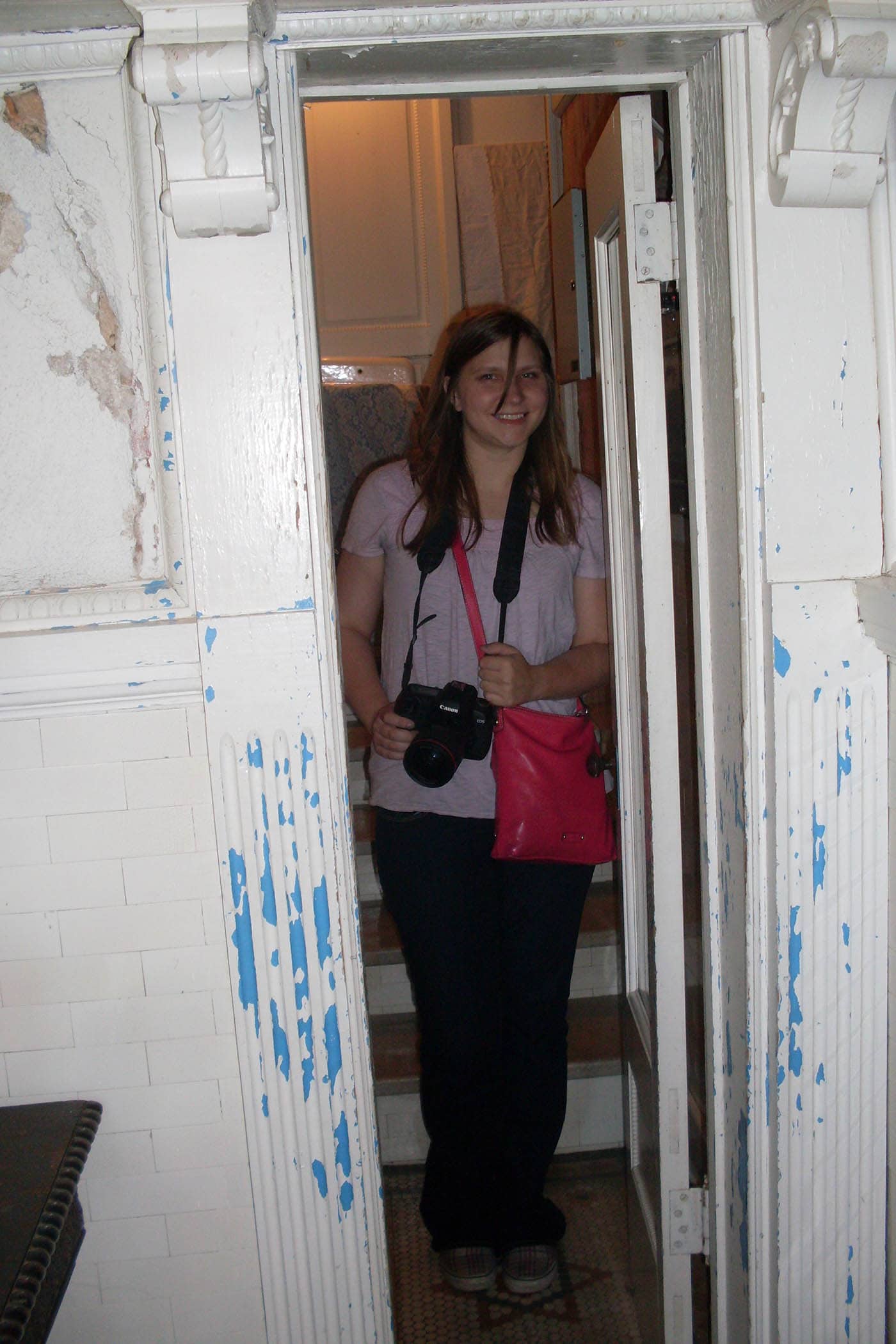 On the top level you'll find "Cupids Park," the oldest private theater in America. Originally the Korners hosted children's little theater performances in the space. Today, you can catch a show from a local theatre group or a children's puppet show presented by the Körner's Folly Foundation.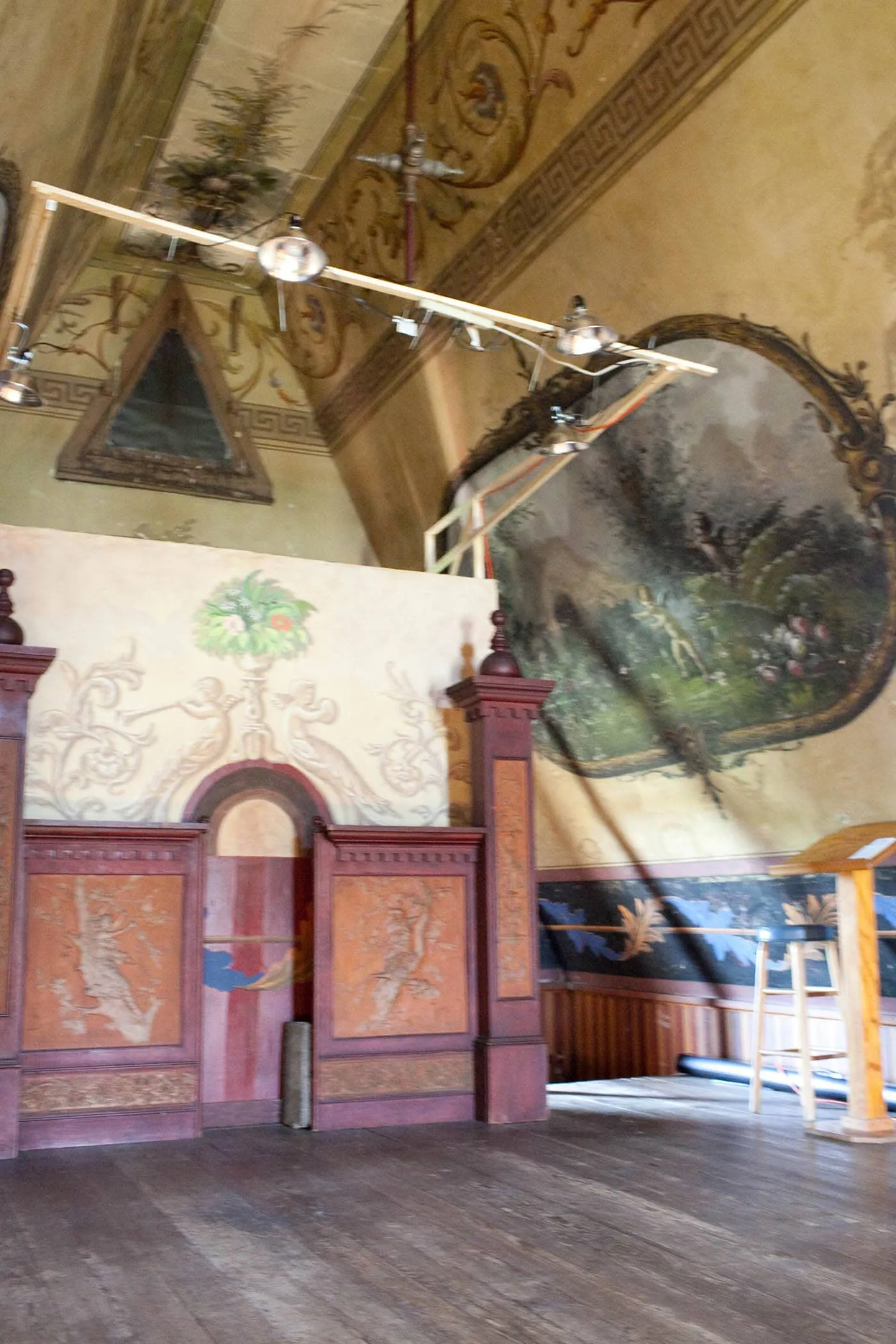 Why is it called Körner's Folly?
After being built, the strange home received quite a bit of attention from passersby who wanted a glimpse. One visitor, Körner's cousin or neighbor, is said to have remarked that "Twenty years from now, this house will surely be Jule Körner's folly." And the name stuck. Korner embrased the kooky moniker and even had it set in tiles outside the front door.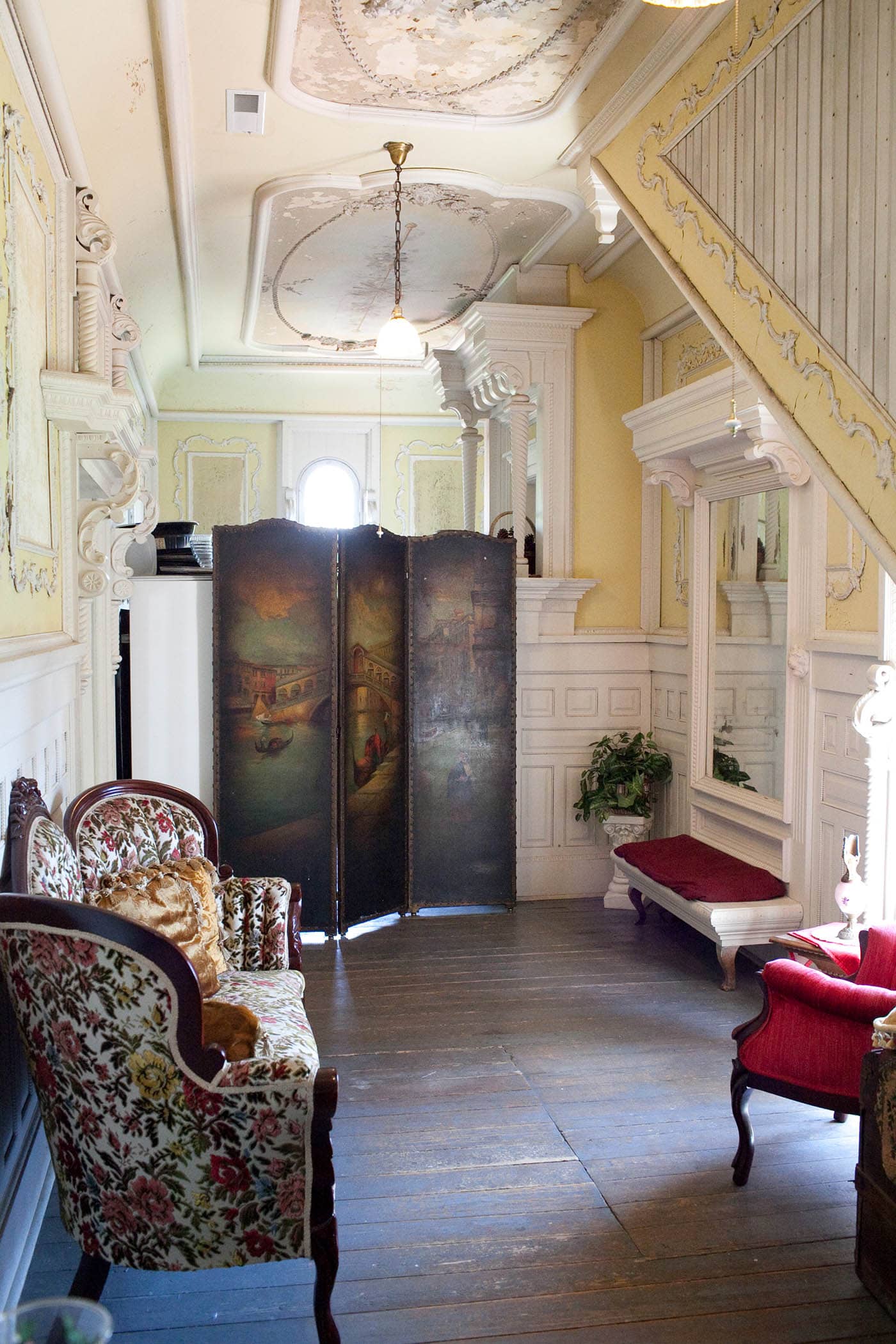 When should you visit?
Körner's Folly is open year-round Wednesday through Sunday. Tours are self-guided and take about an hour and a half. Visitors should plan to arrive no later than an hour before closing time (4p.m.).
While the strange house is a fun visit any time of year, a Korner's Folly Christmas is the best time to visit this Kernersville tourist attraction. At Christmastime, all 22 rooms are decorated by volunteers from different local community groups. You'll find lights, decorated Christmas trees, wreaths garlands, ornament and more on all seven levels.
Check out the North Carolina roadside attraction's Facebook, Twitter, or Instagram account for other events (like Oktoberfest) throughout the year.
More photos of Körner's Folly: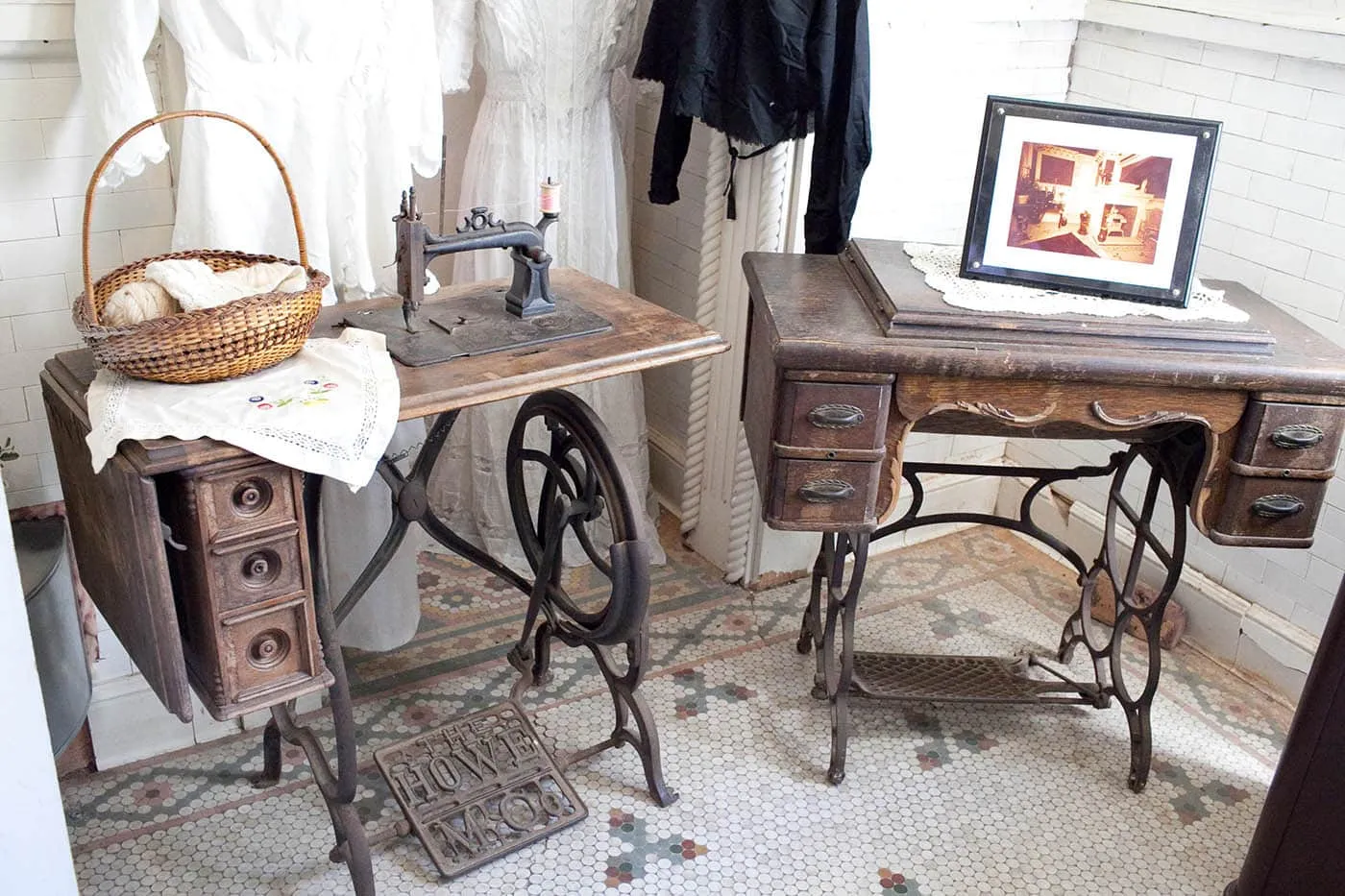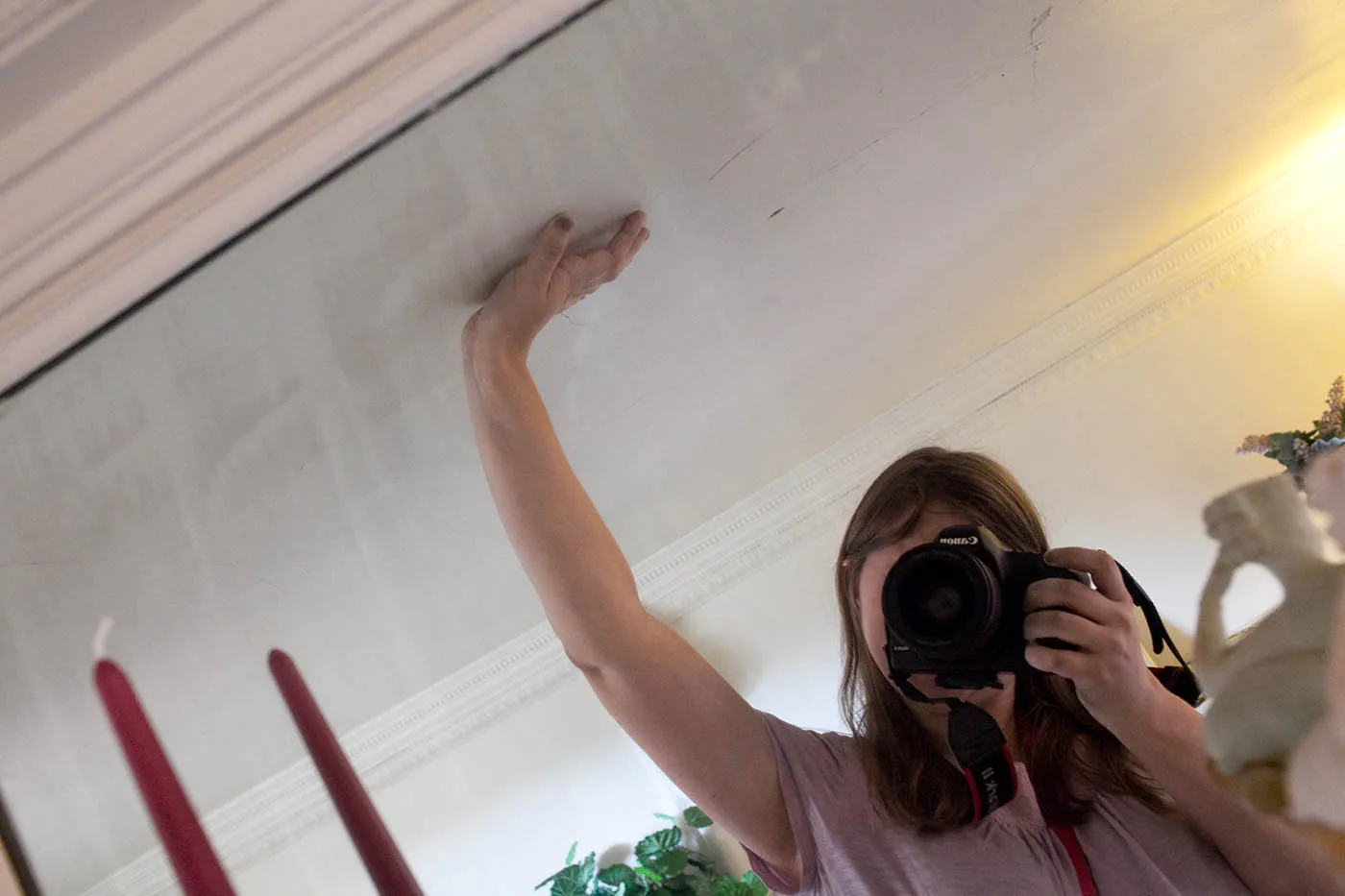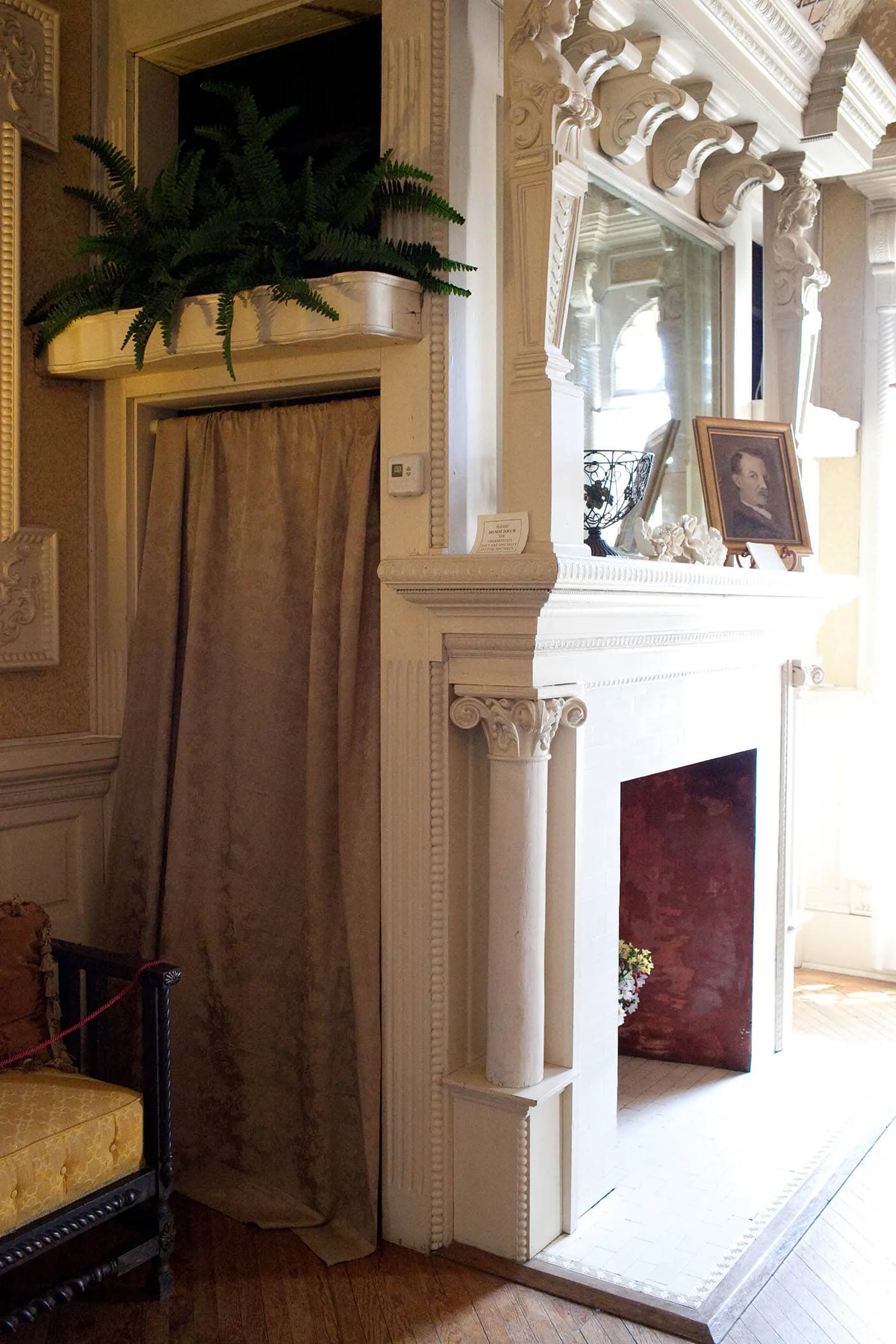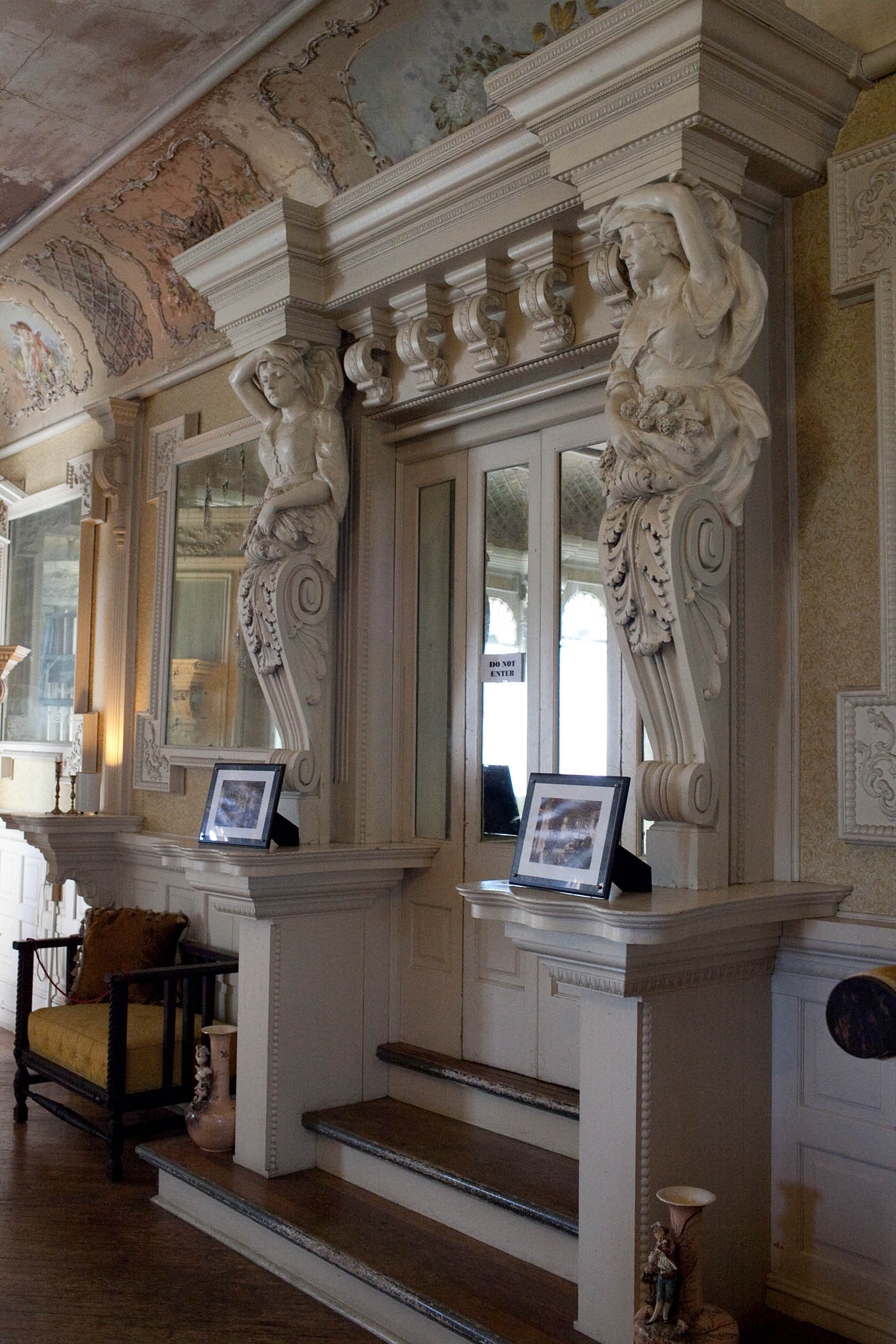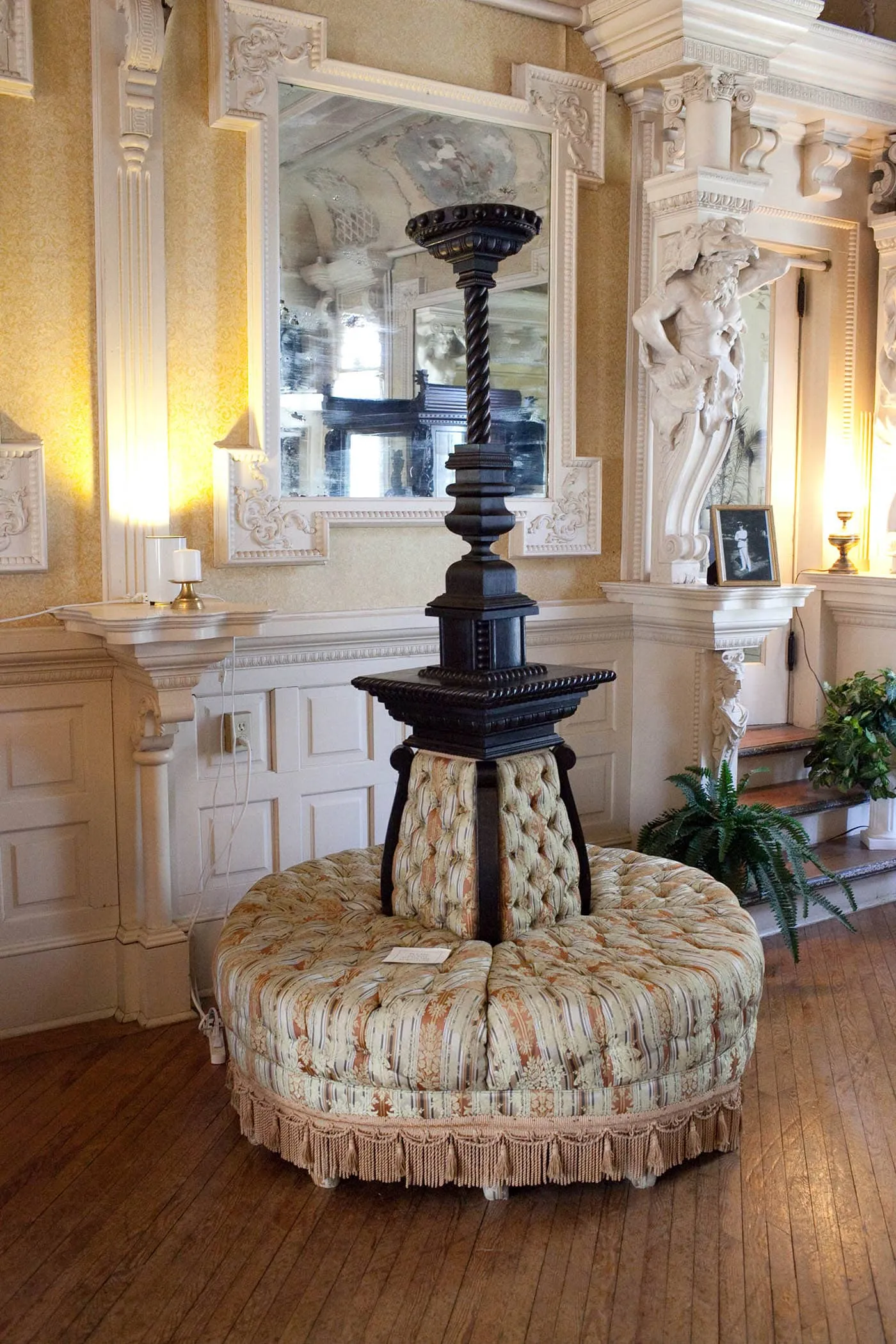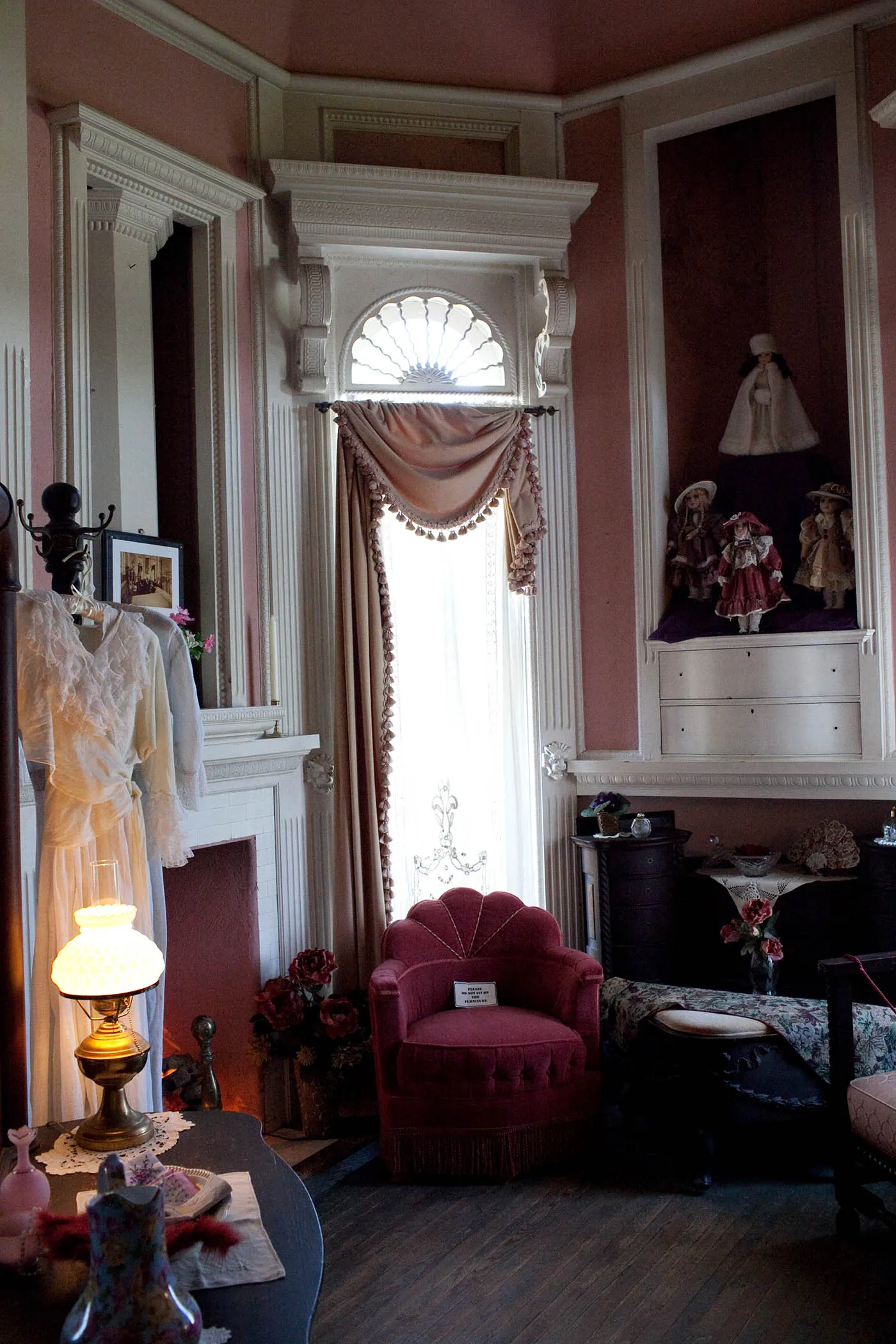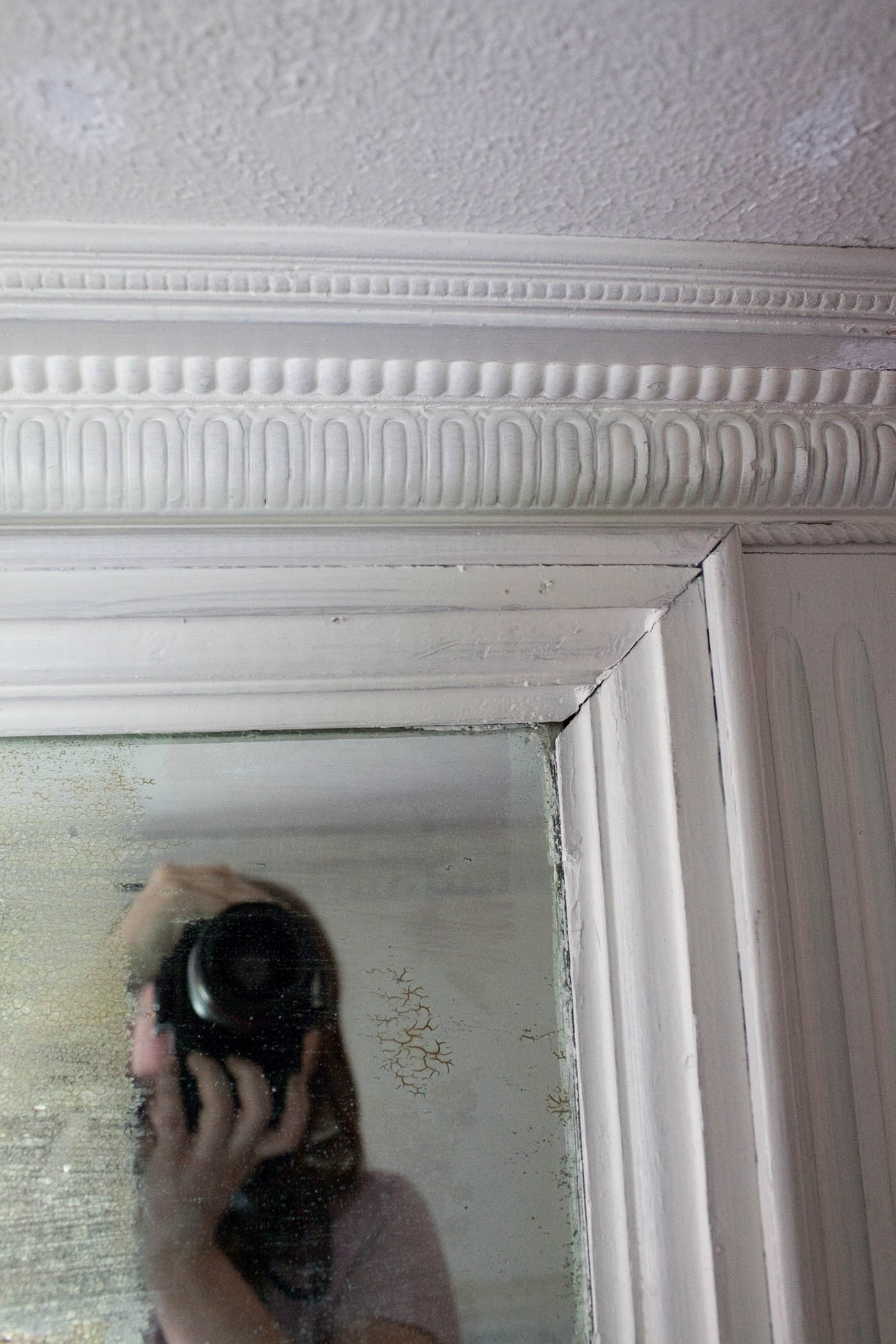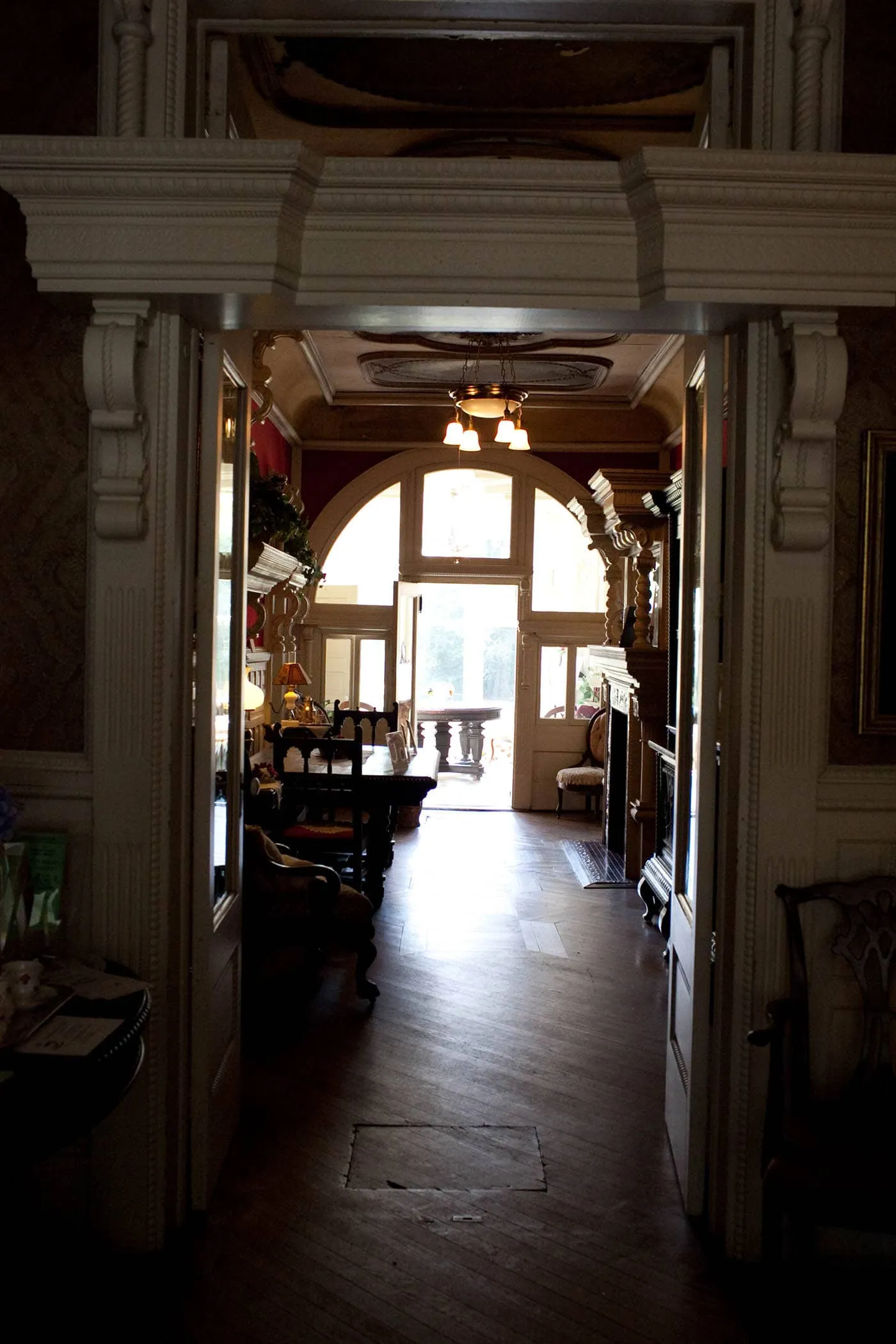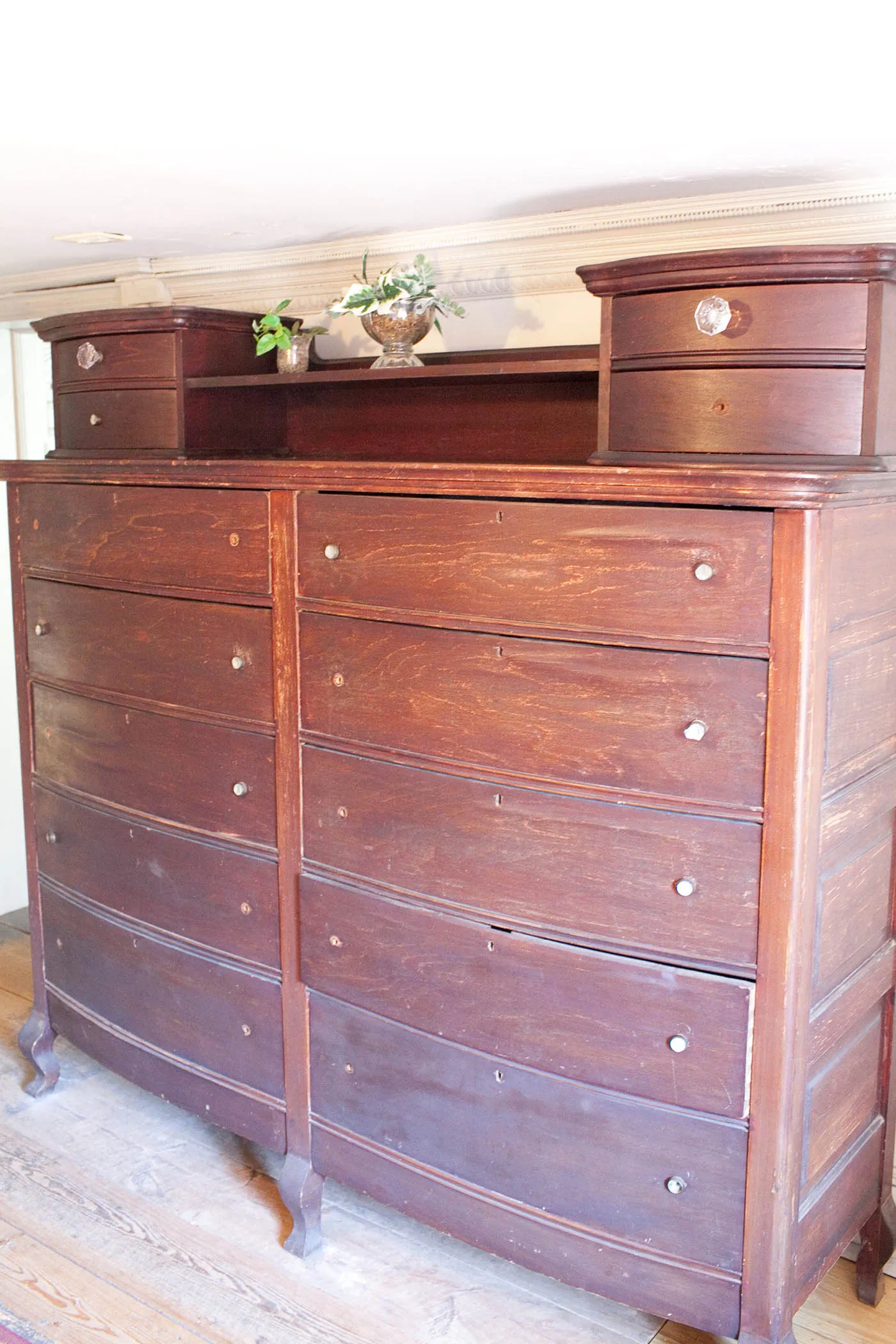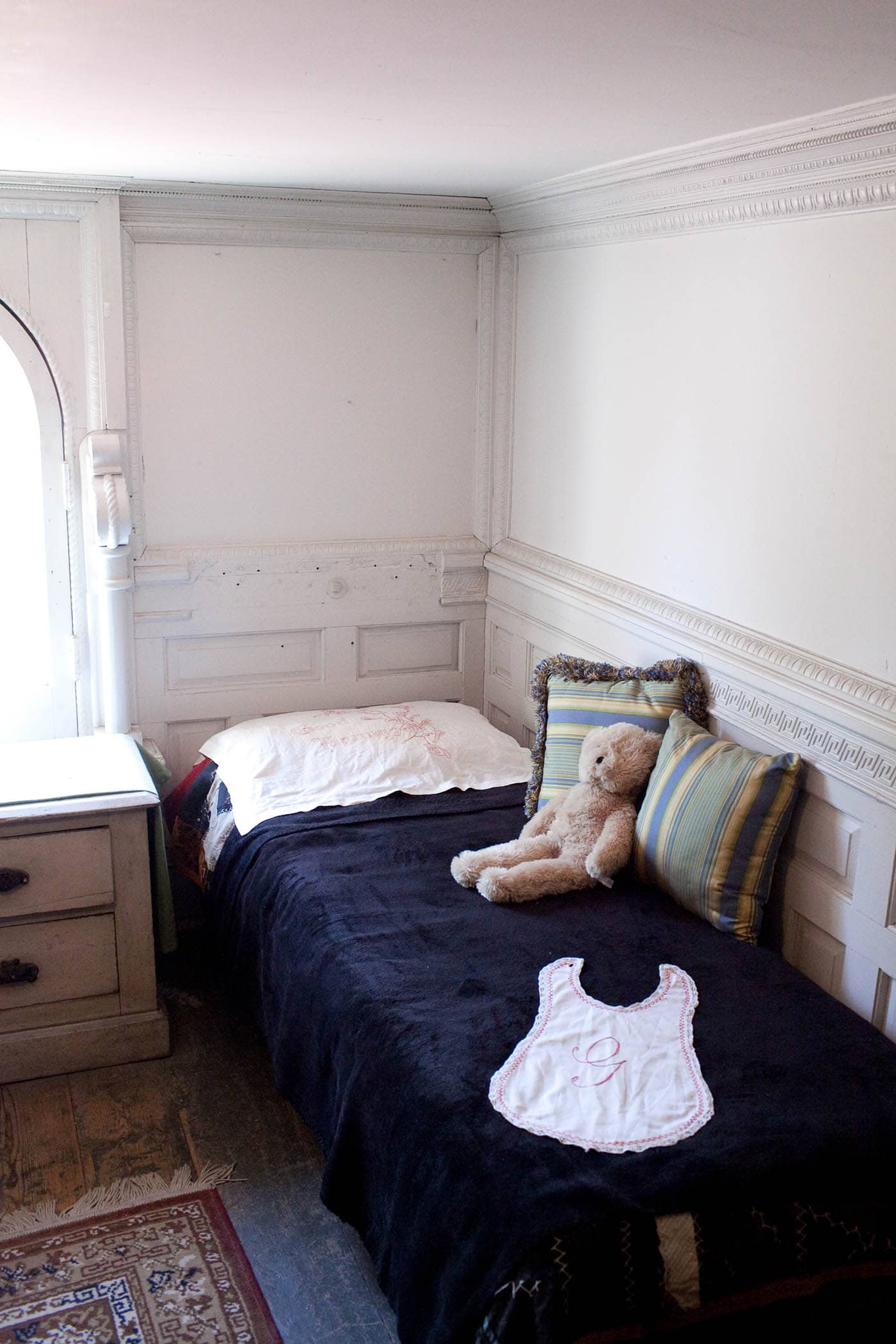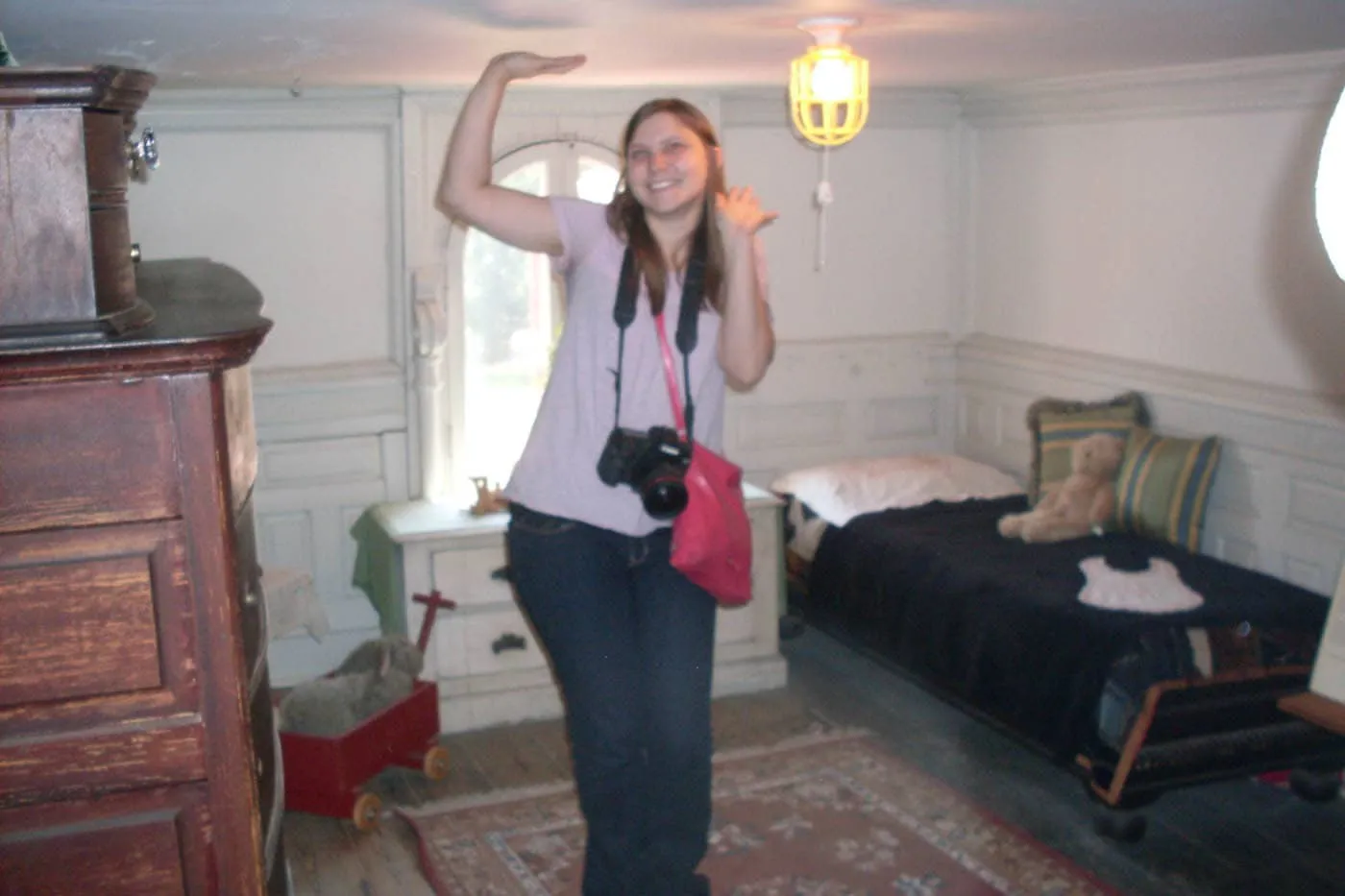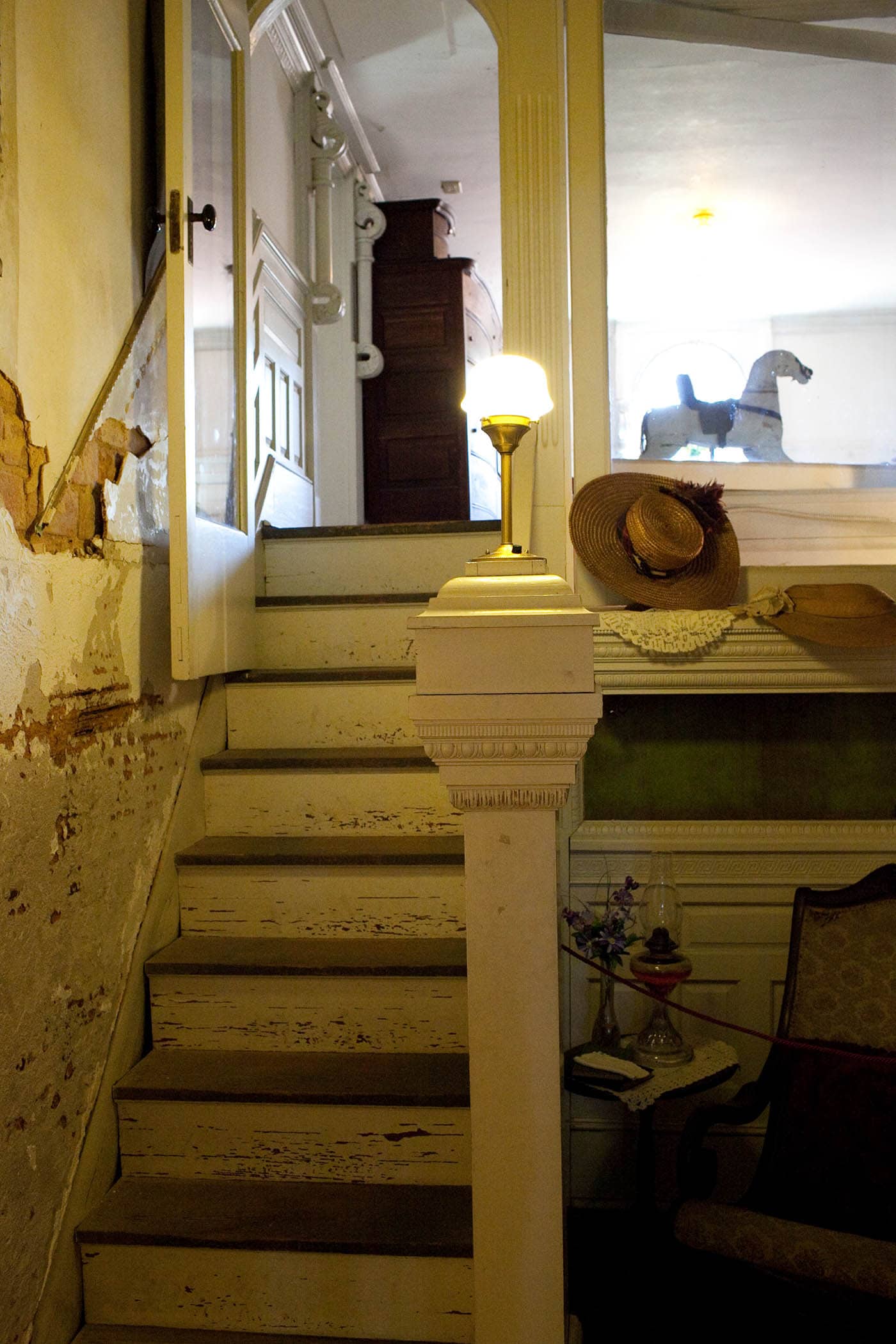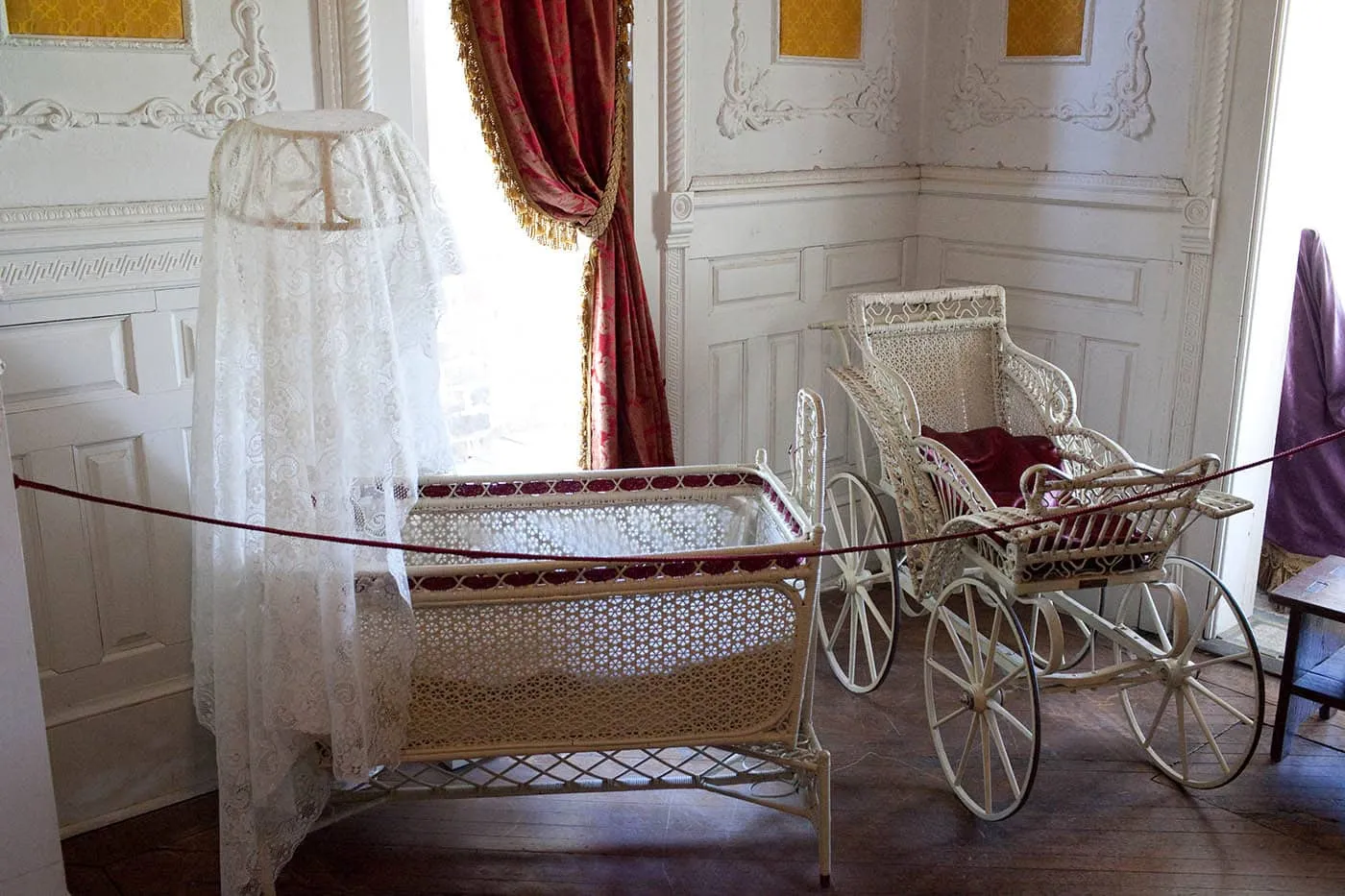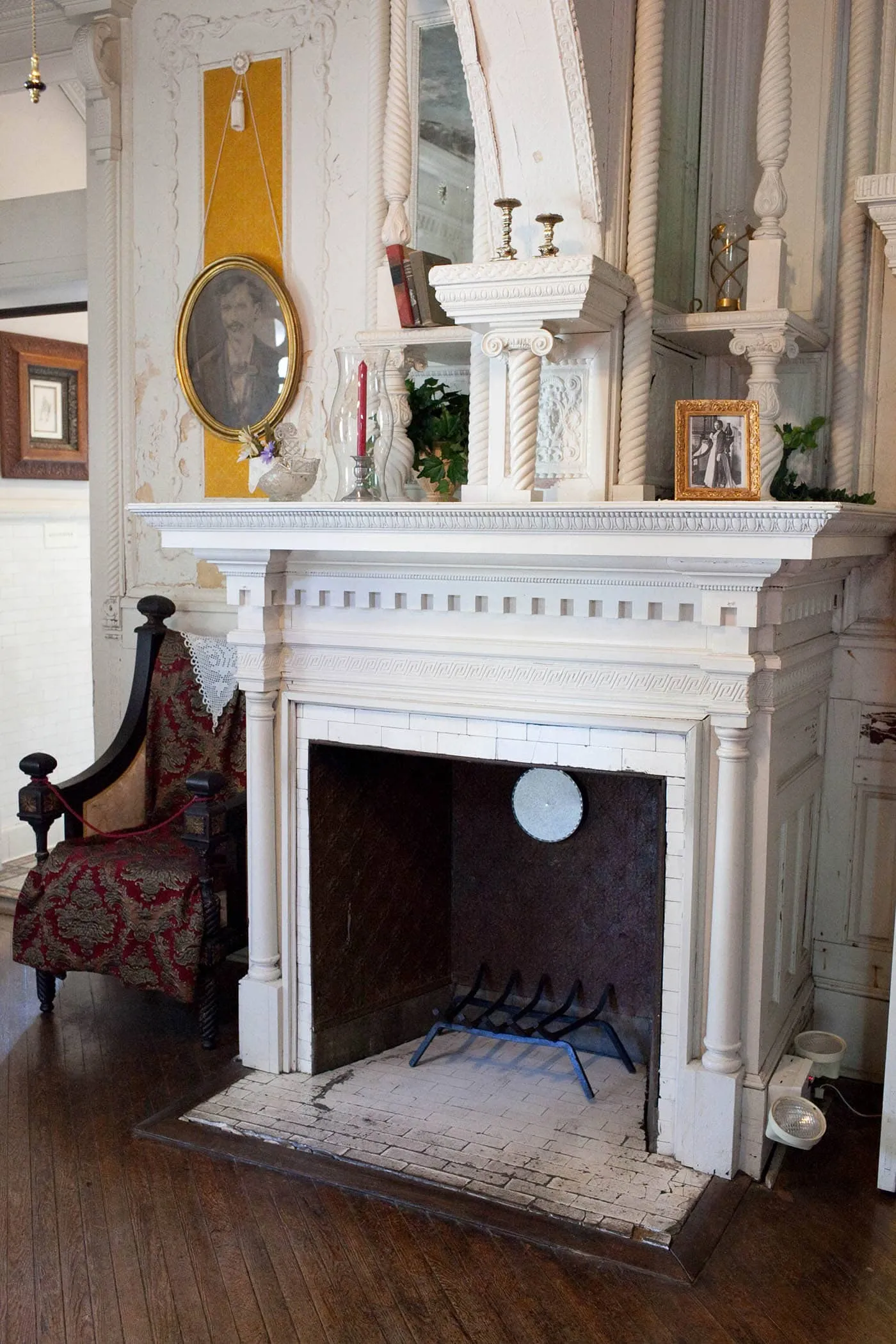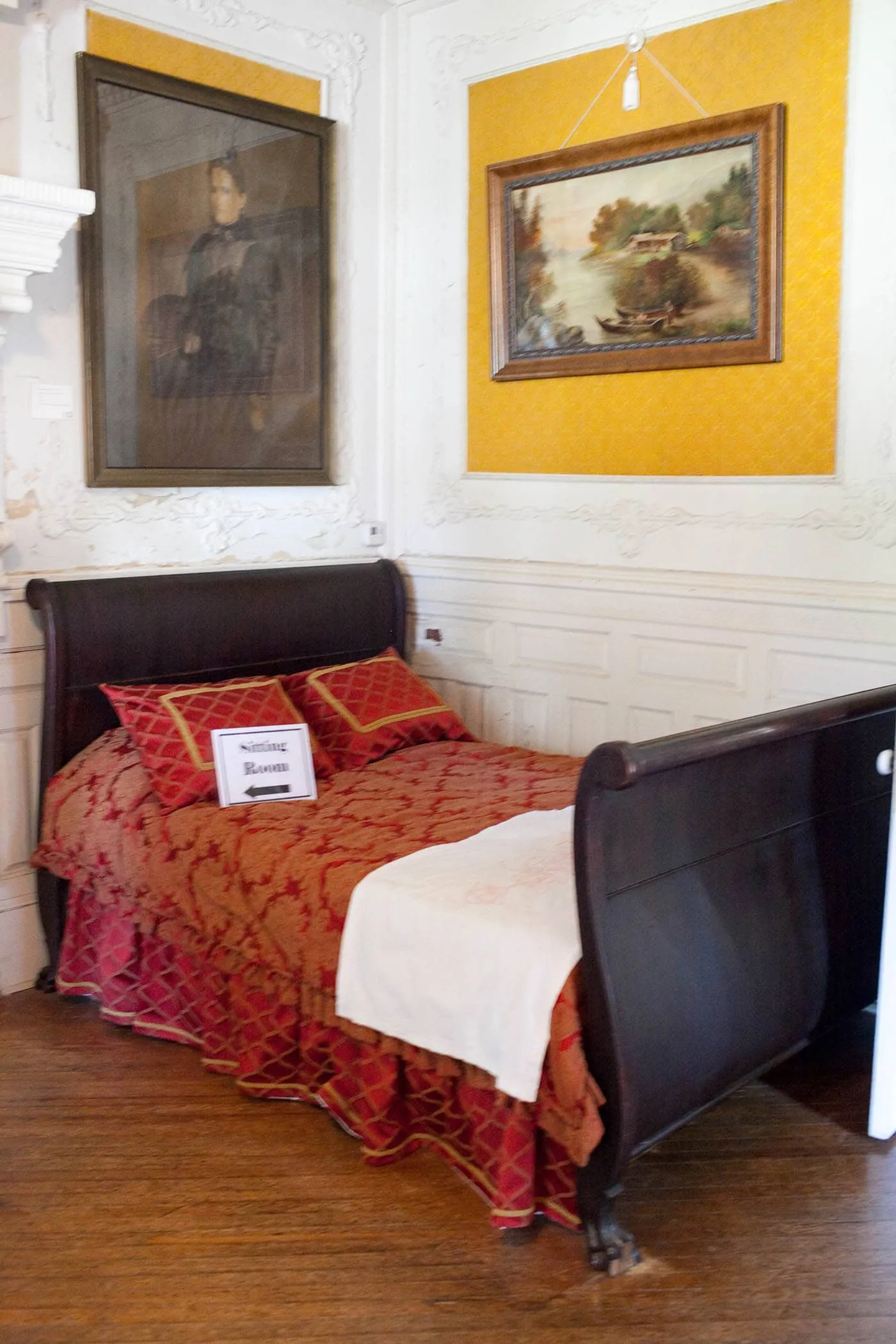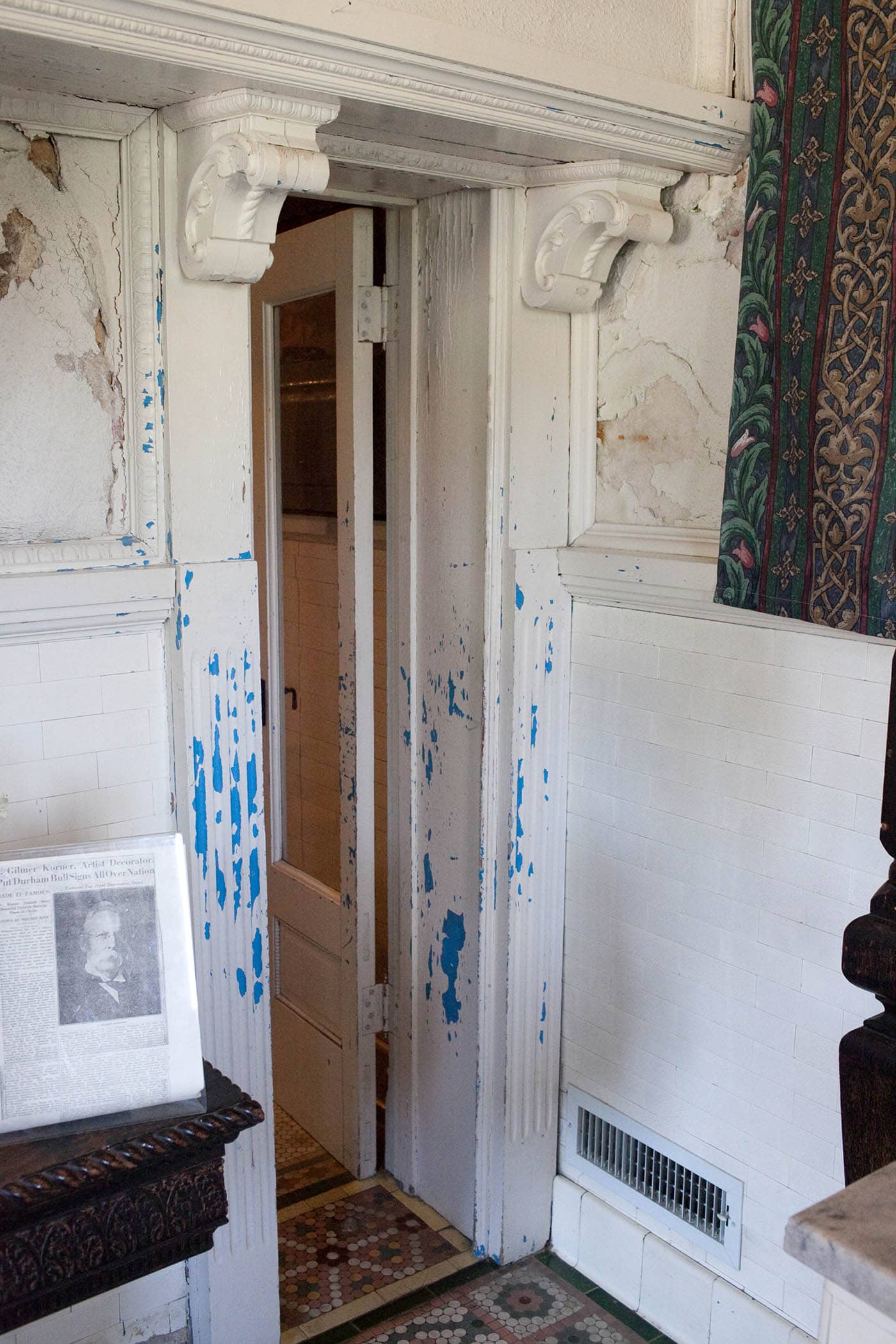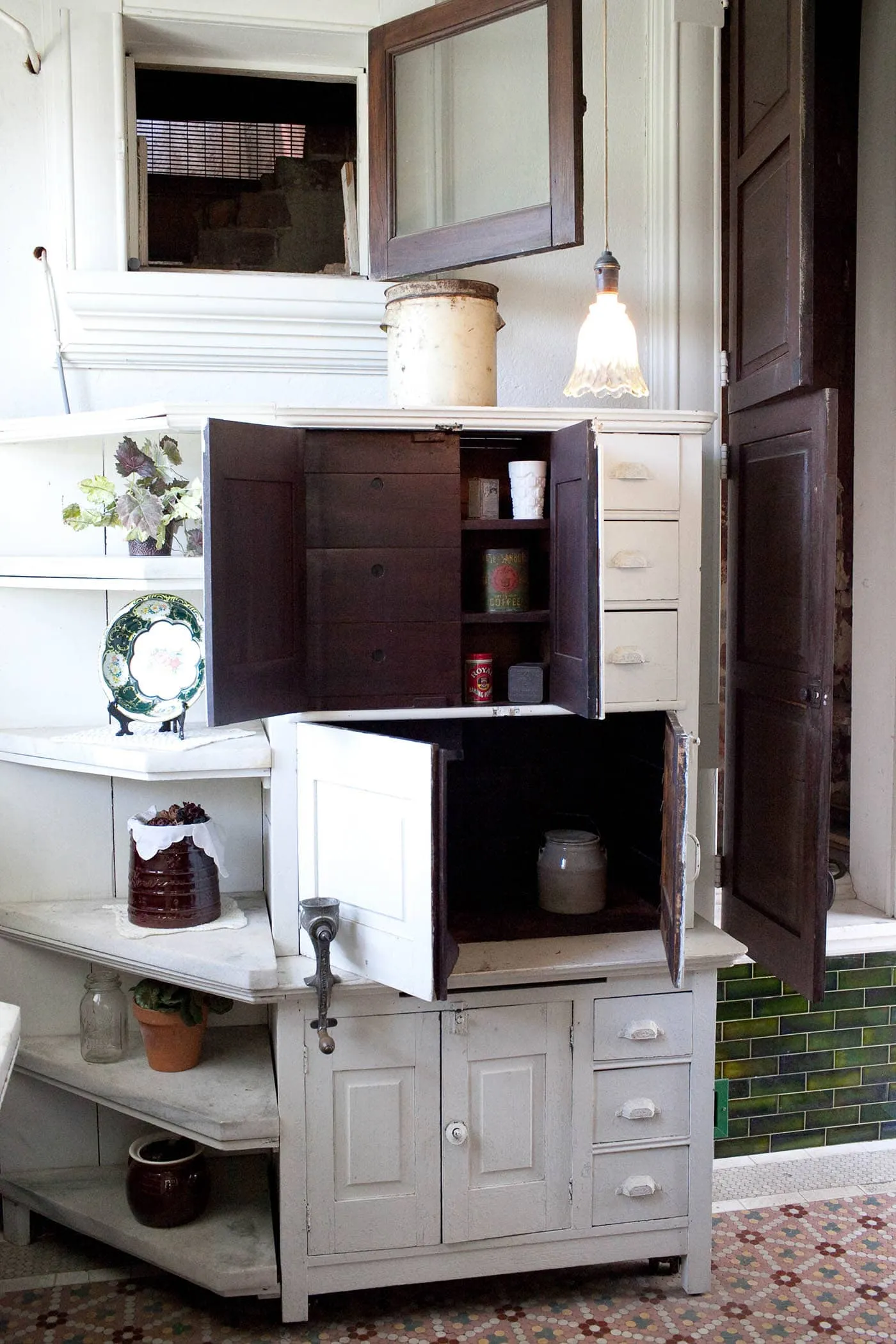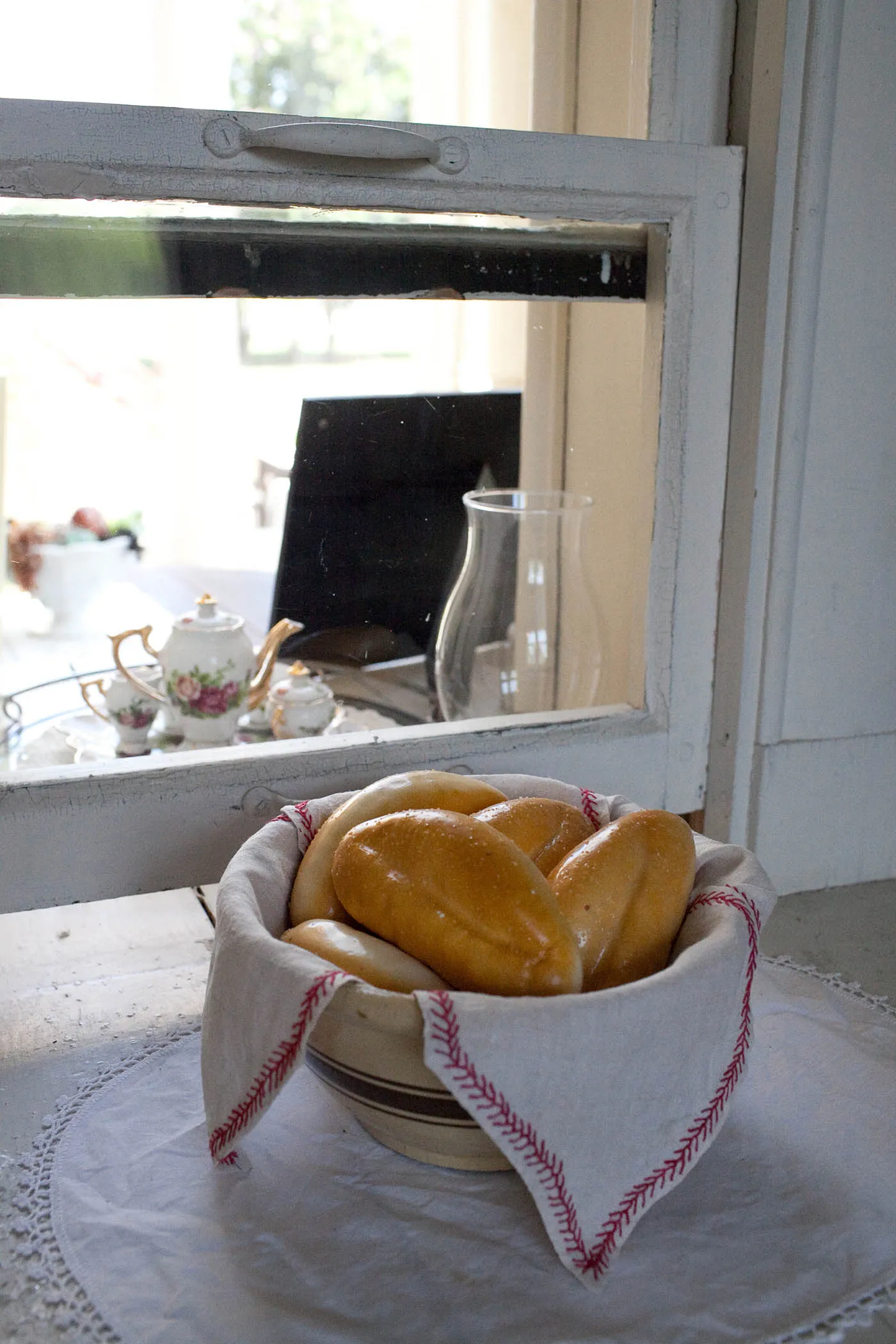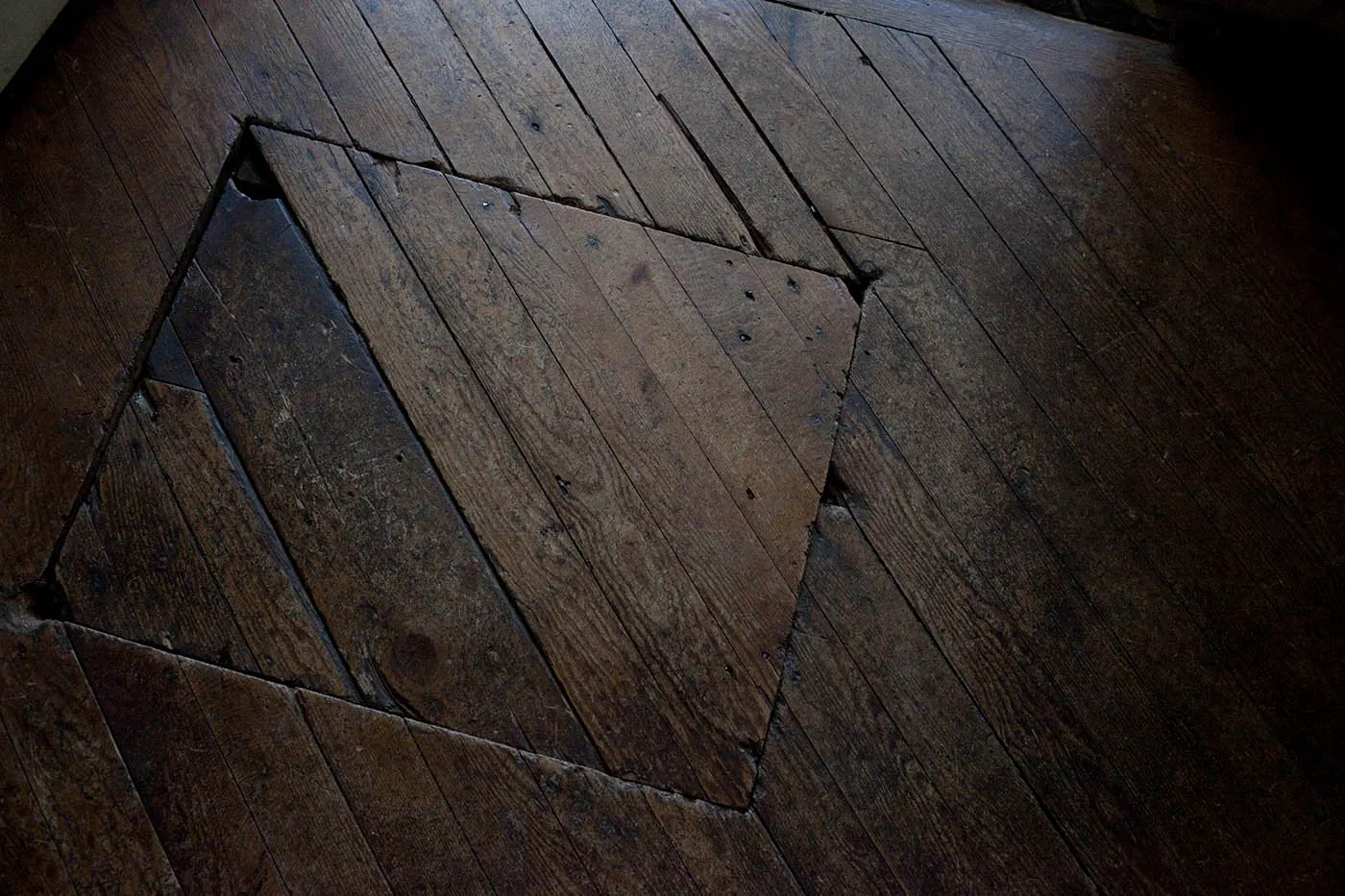 While you're in the area be sure to check out these other local oddities: the World's Largest Duncan Phyfe Chair in Thomasville, the World's Largest Highboy Chest of Drawers in Jamestown, and the World's Largest Chest of Drawers in High Point, North Carolina.
---
Körner's Folly
Address: 413 S Main St, Kernersville, NC 27284
Hours:
Wednesday, Thursday, Friday, Saturday: 10:00a.m. – 4:00p.m.
Sunday: 1:00p.m. – 4:00p.m.
Cost: $10.00 (adults), $6.00 (children 6-18), Free (Under 6)
Tickets available at their website. Click here.
---
Pin this North Carolina roadside attraction: