Here at Silly America we're kind of obsessed with the world's tallest statues. I've found everything from a giant Superman statue to the world's tallest Abraham Lincoln statue… But now it is time for a statue that is not a tall rendering of something, it's a tall rendering of something tall! The Robert Wadlow statue in Alton, Illinois, is actually a to-scale life-size figure of the world's tallest man!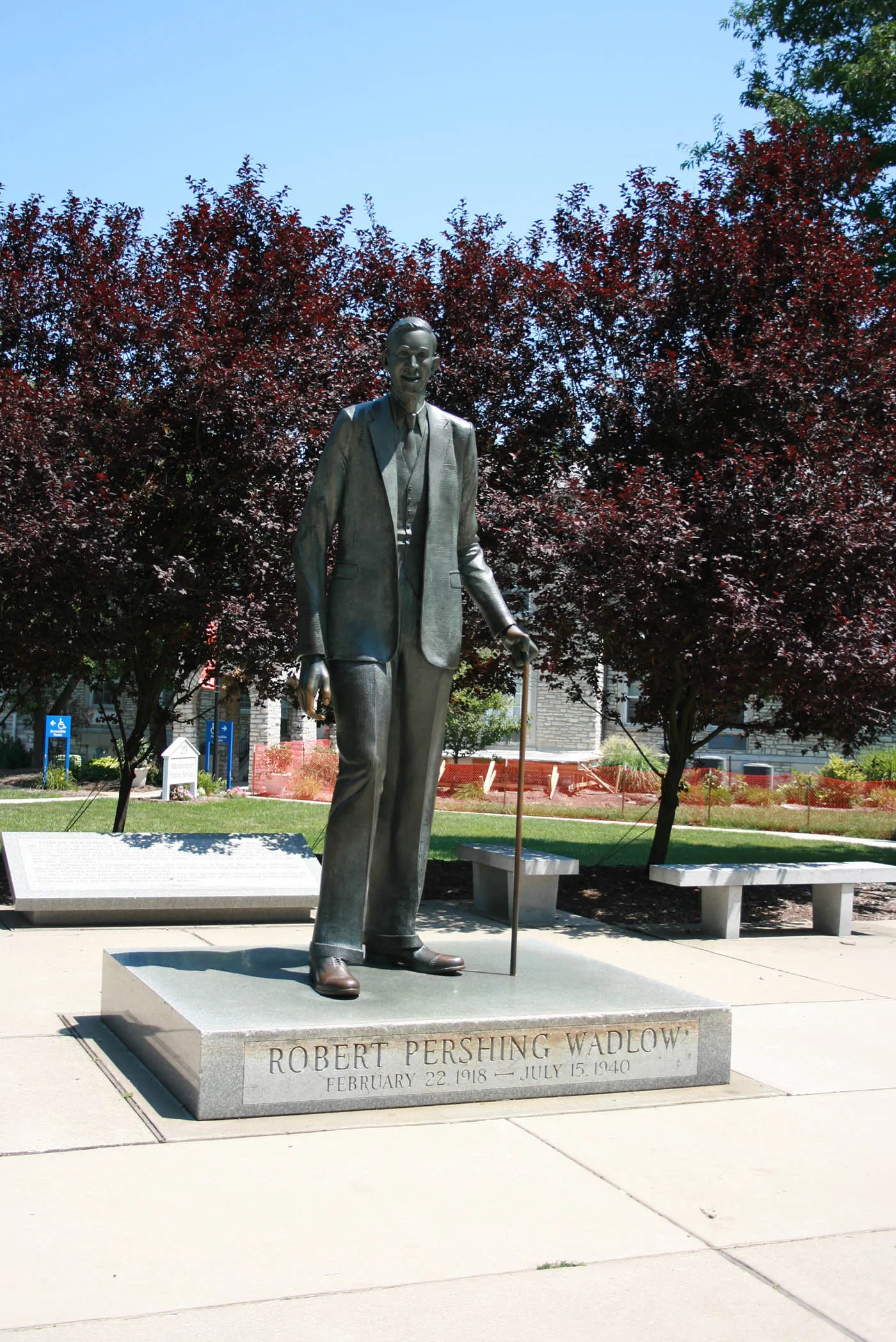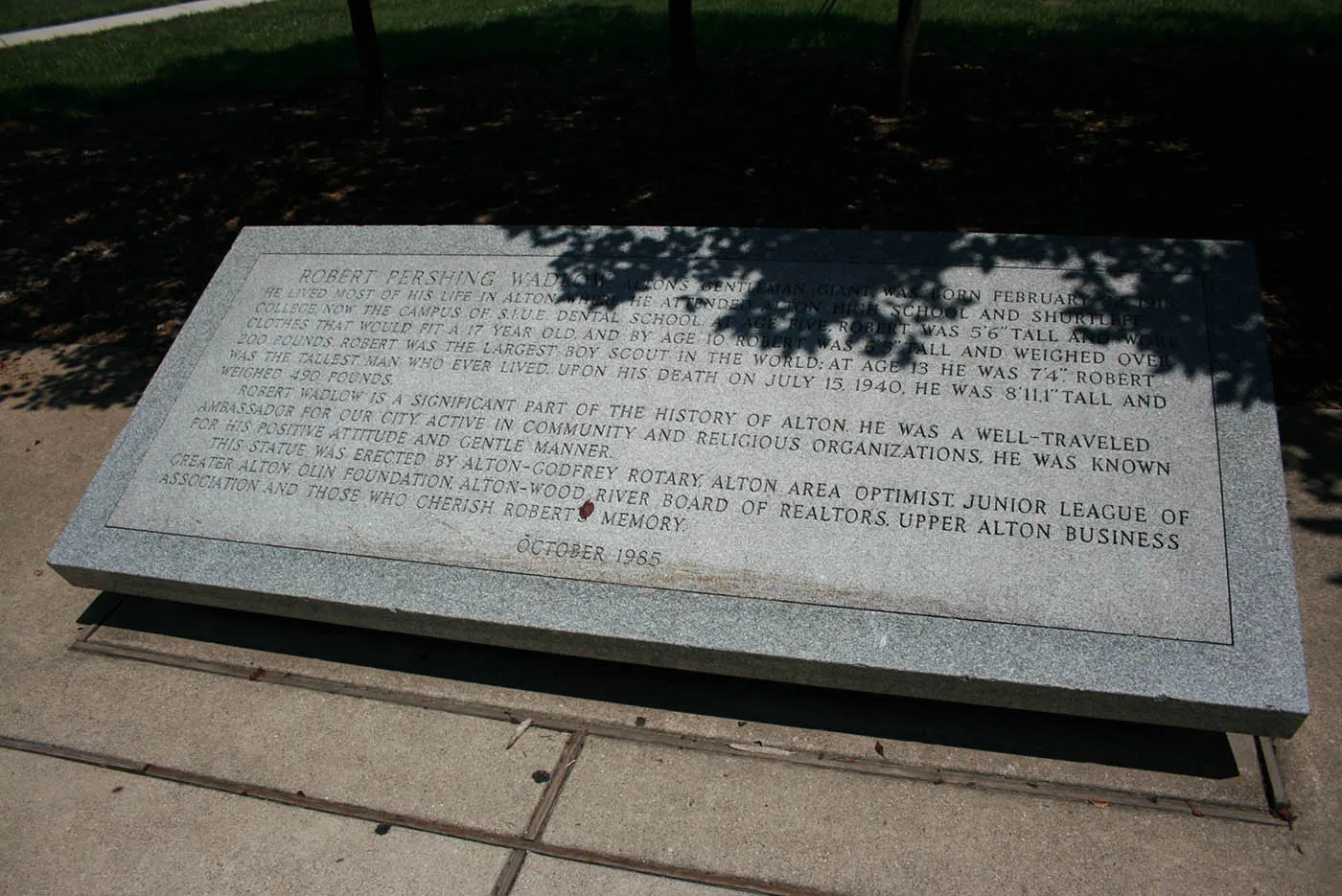 Robert Pershing Wadlow was born in Alton, Illinois in February 1918. He was born a normal-sized baby but throughout his life he continued to grow taller due to a hypertrophy of his pituitary gland that produced an abnormally high level of human growth hormone. By age thirteen he was seven foot four. When he died in 1940 (at age 22) he was a staggering 8 feet 11.1 inches.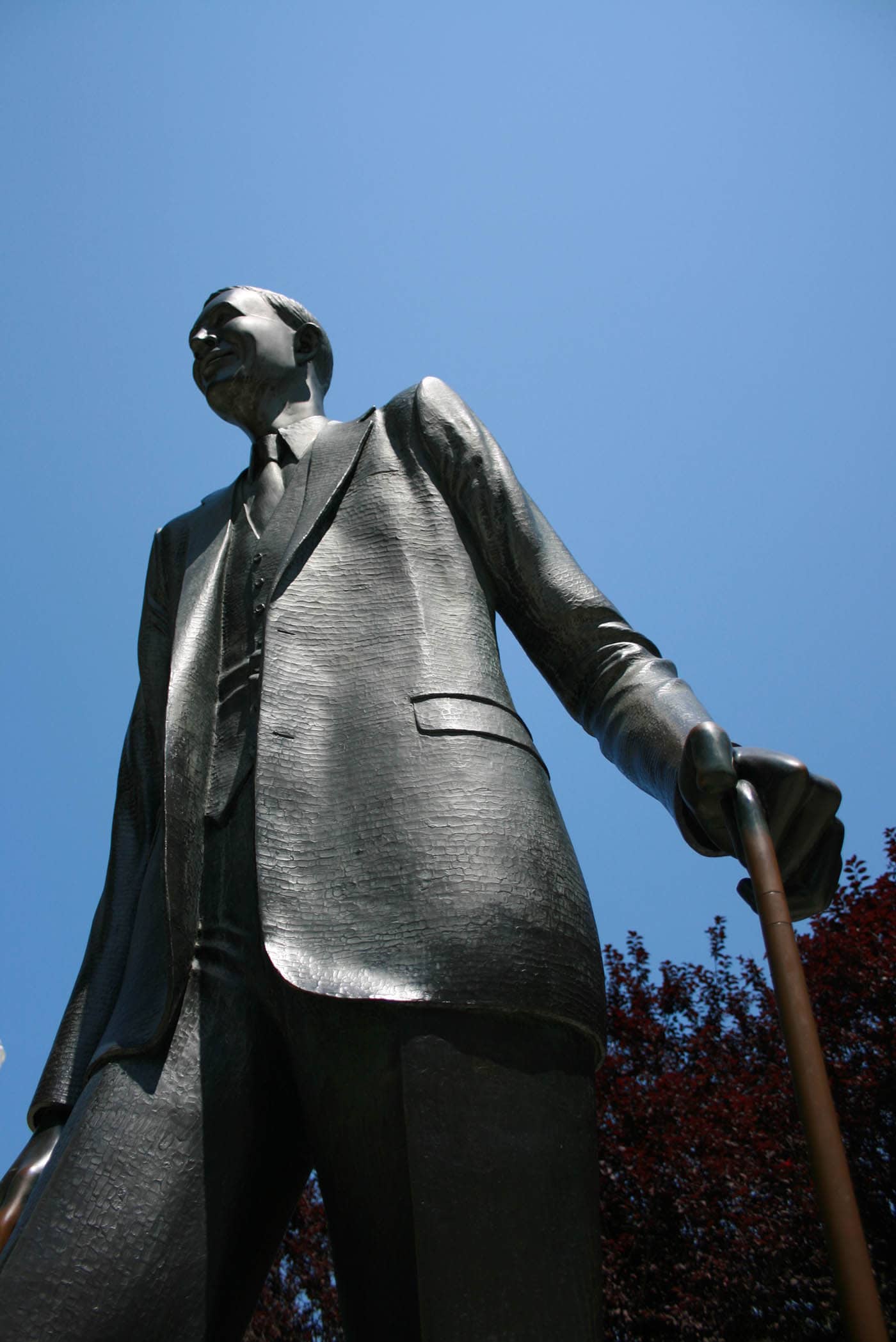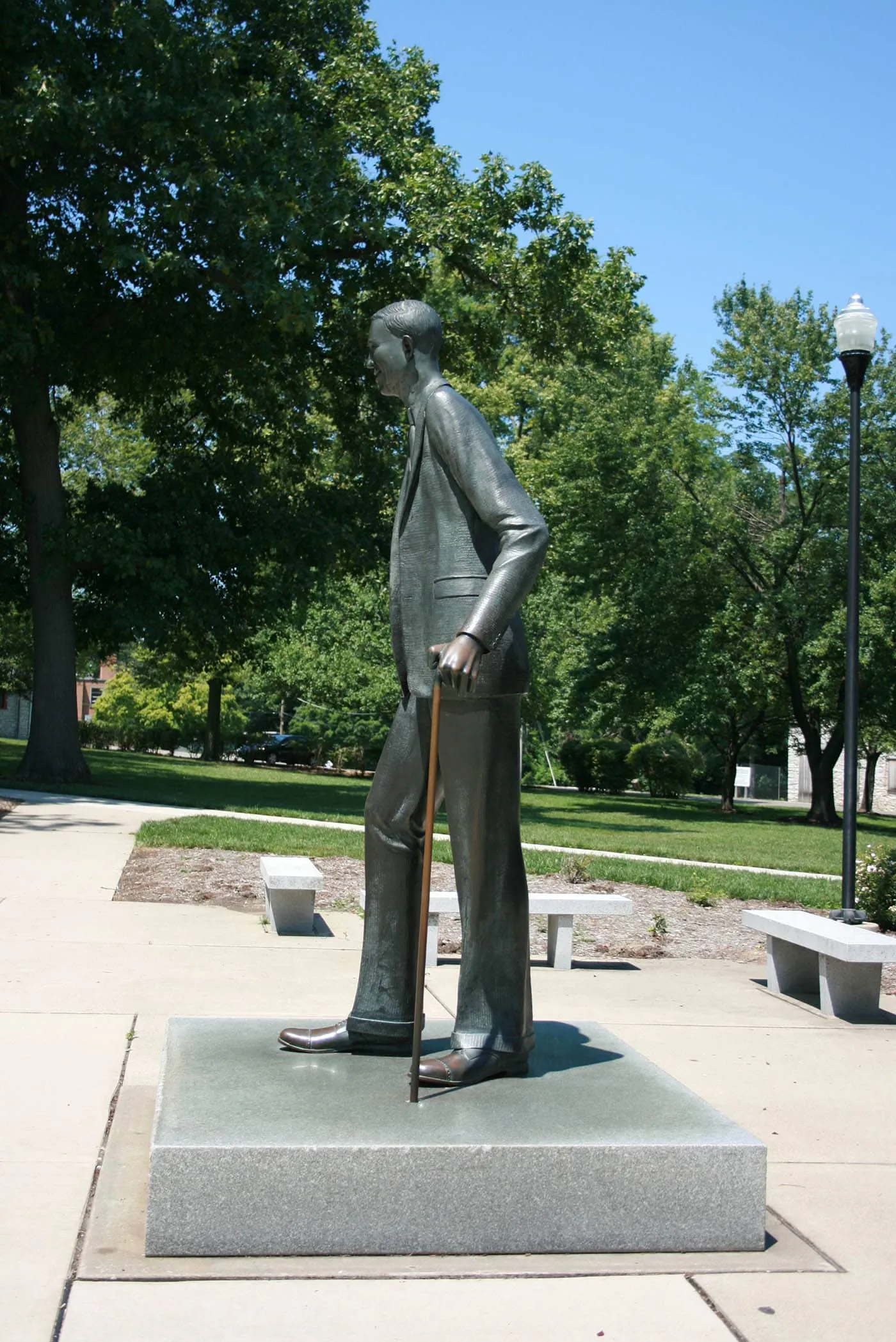 On October 20, 1985, Ned Giberson, a local artist, crafted a life-size bronze state of Robert Wadlow. The statue was erected on campus at Southern Illinois University Edwardsville School of Dental Medicine in Alton, where Wadlow had once attended classes.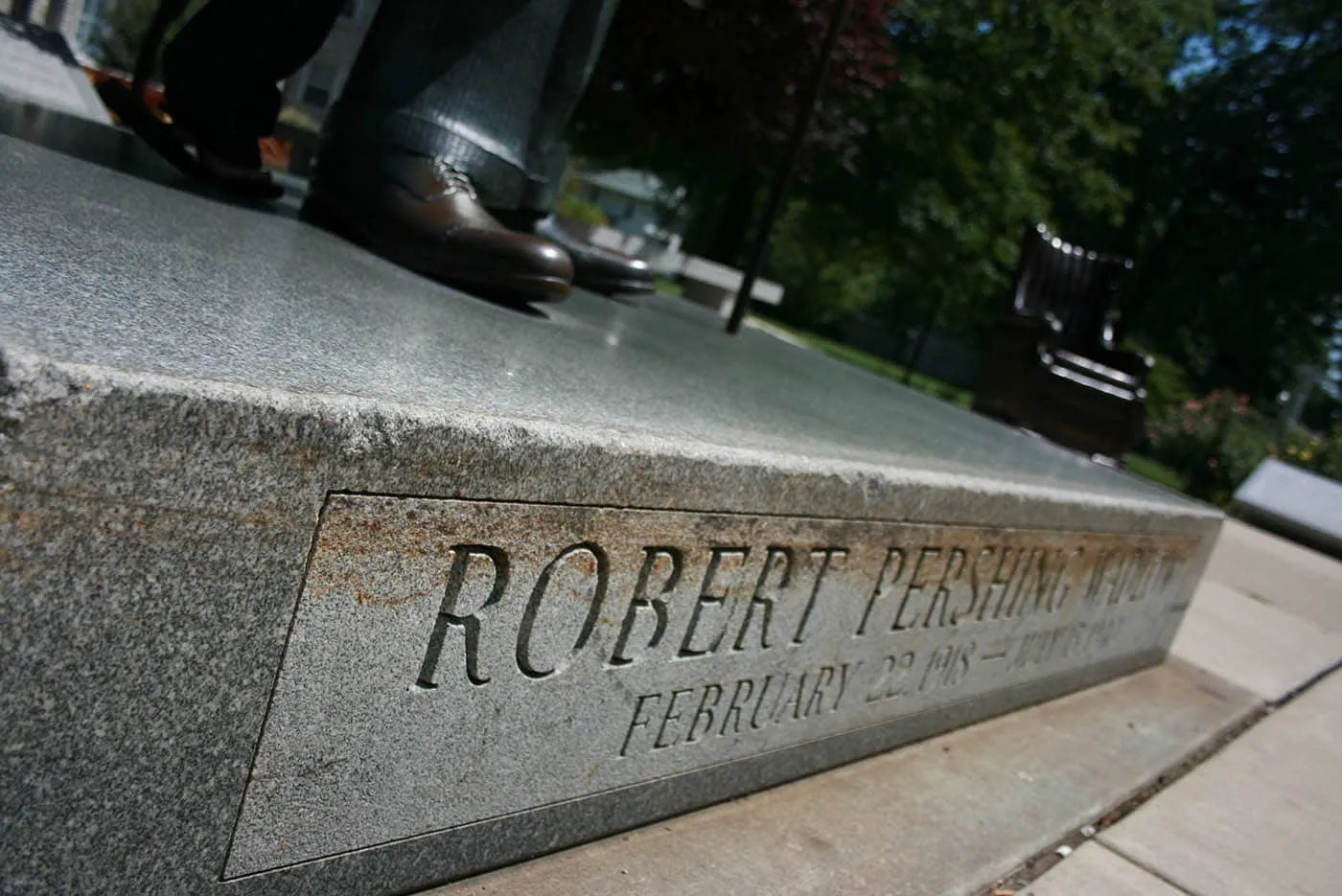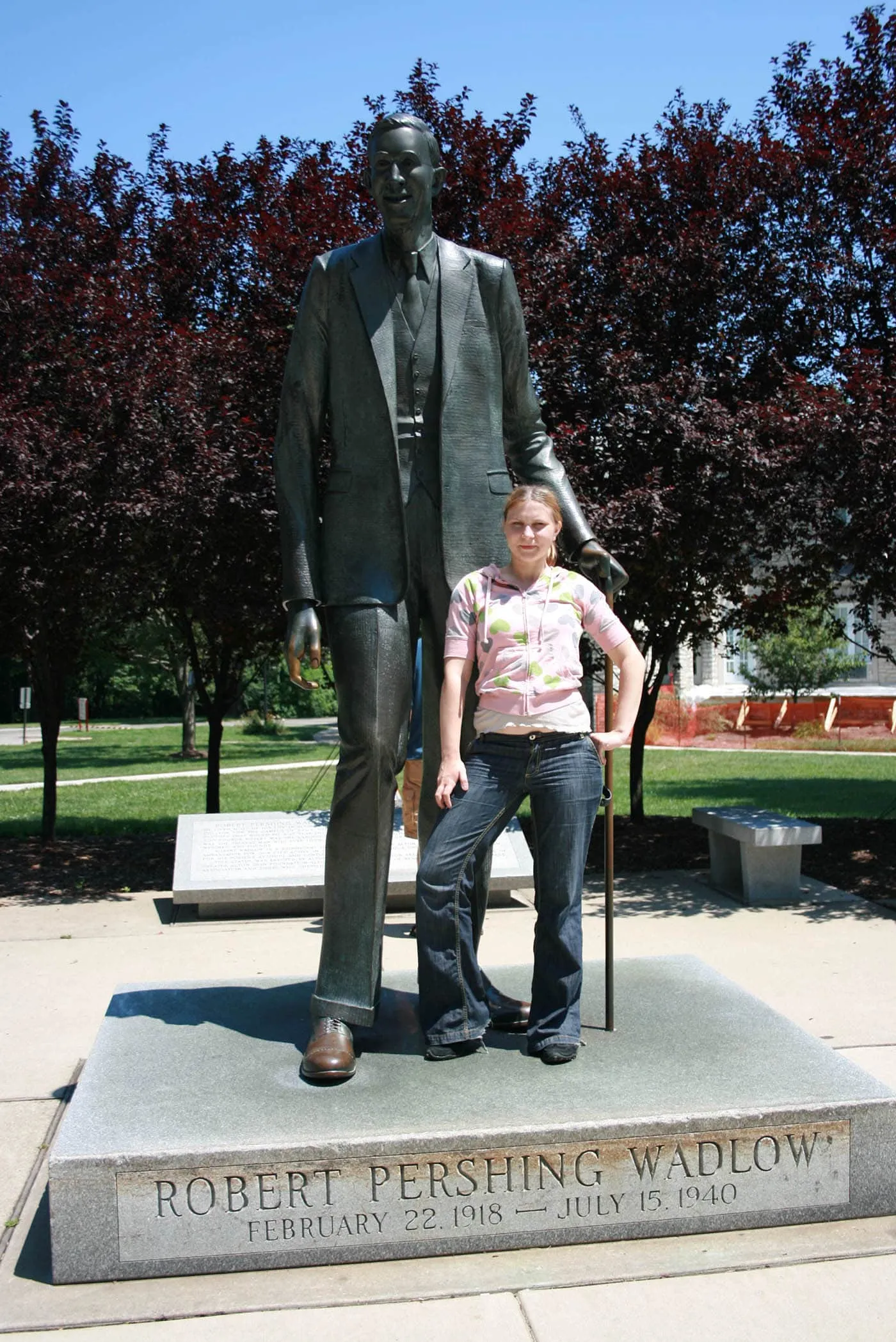 Details of the head, hands, and feet from the statue of Robert Wadlow: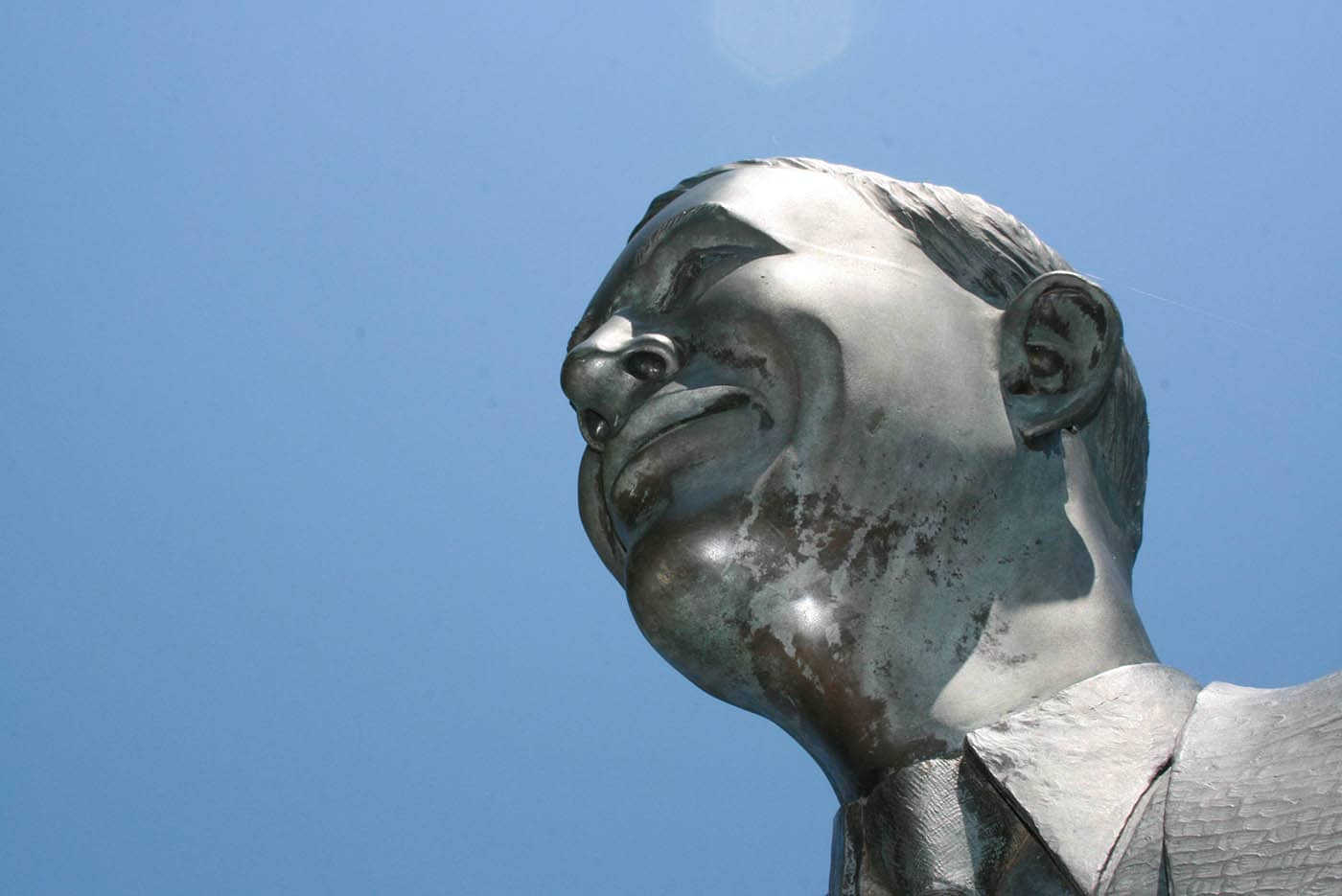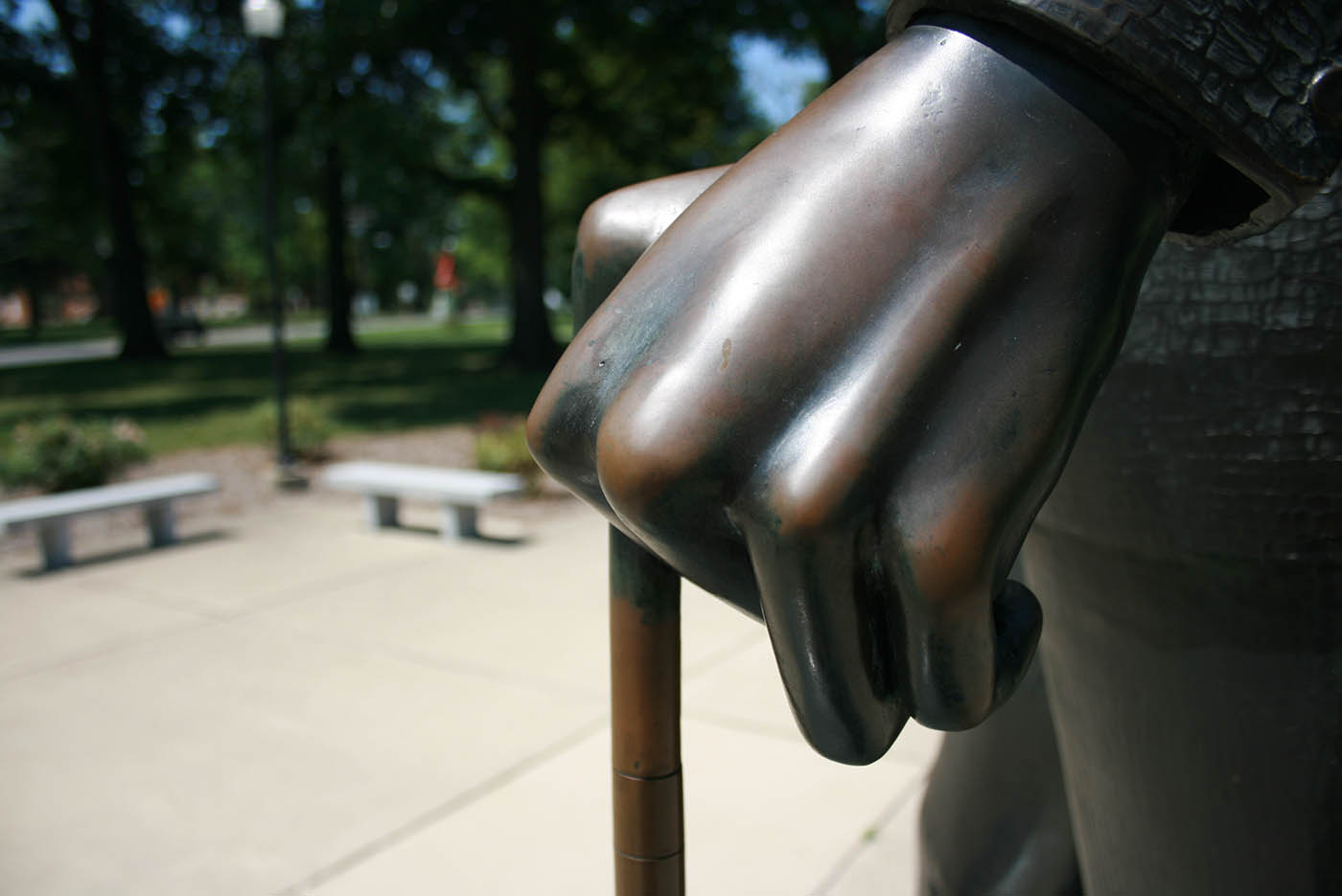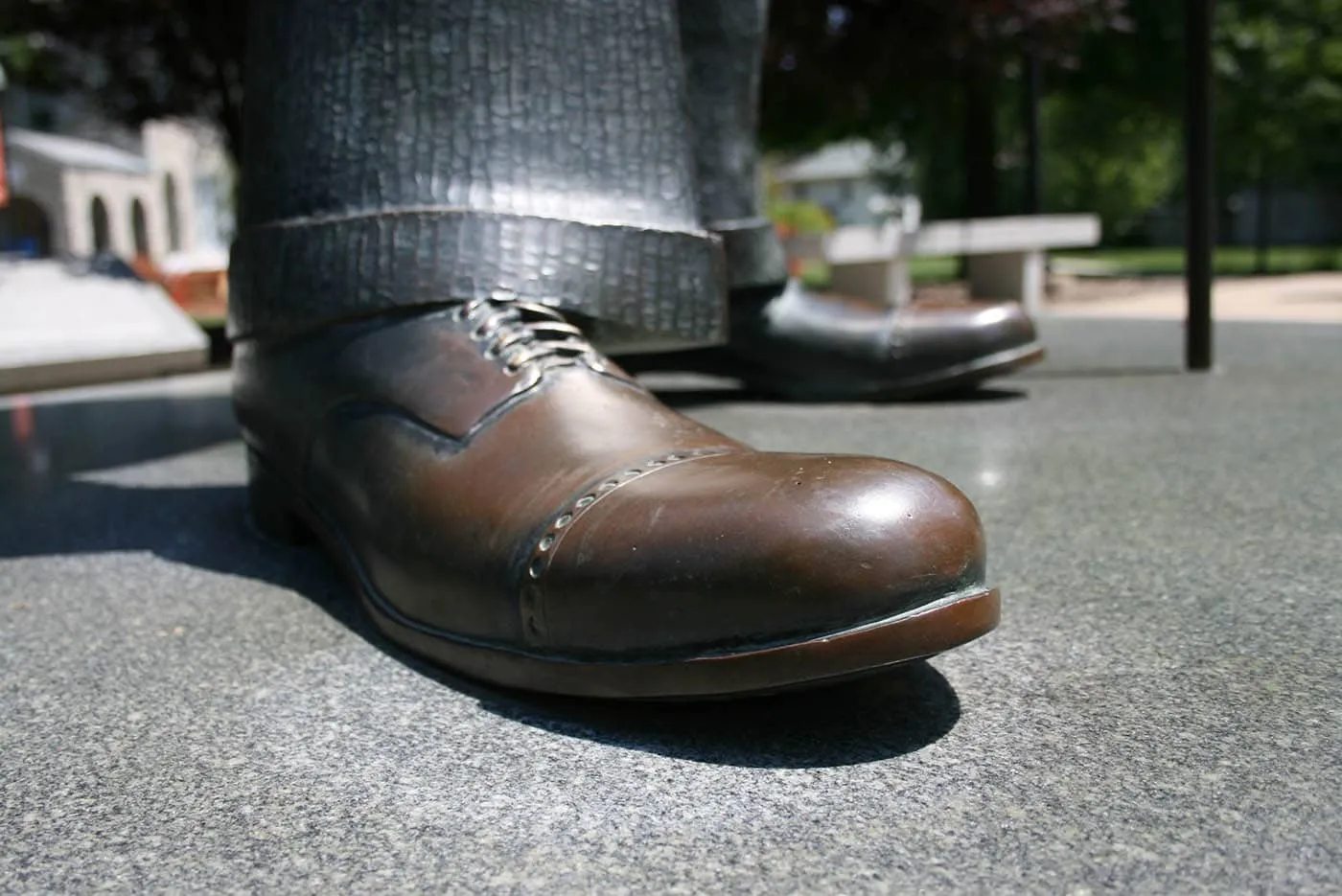 While at this Illinois roadside attraction, be sure to also check out Robert Wadlow's birth house next door.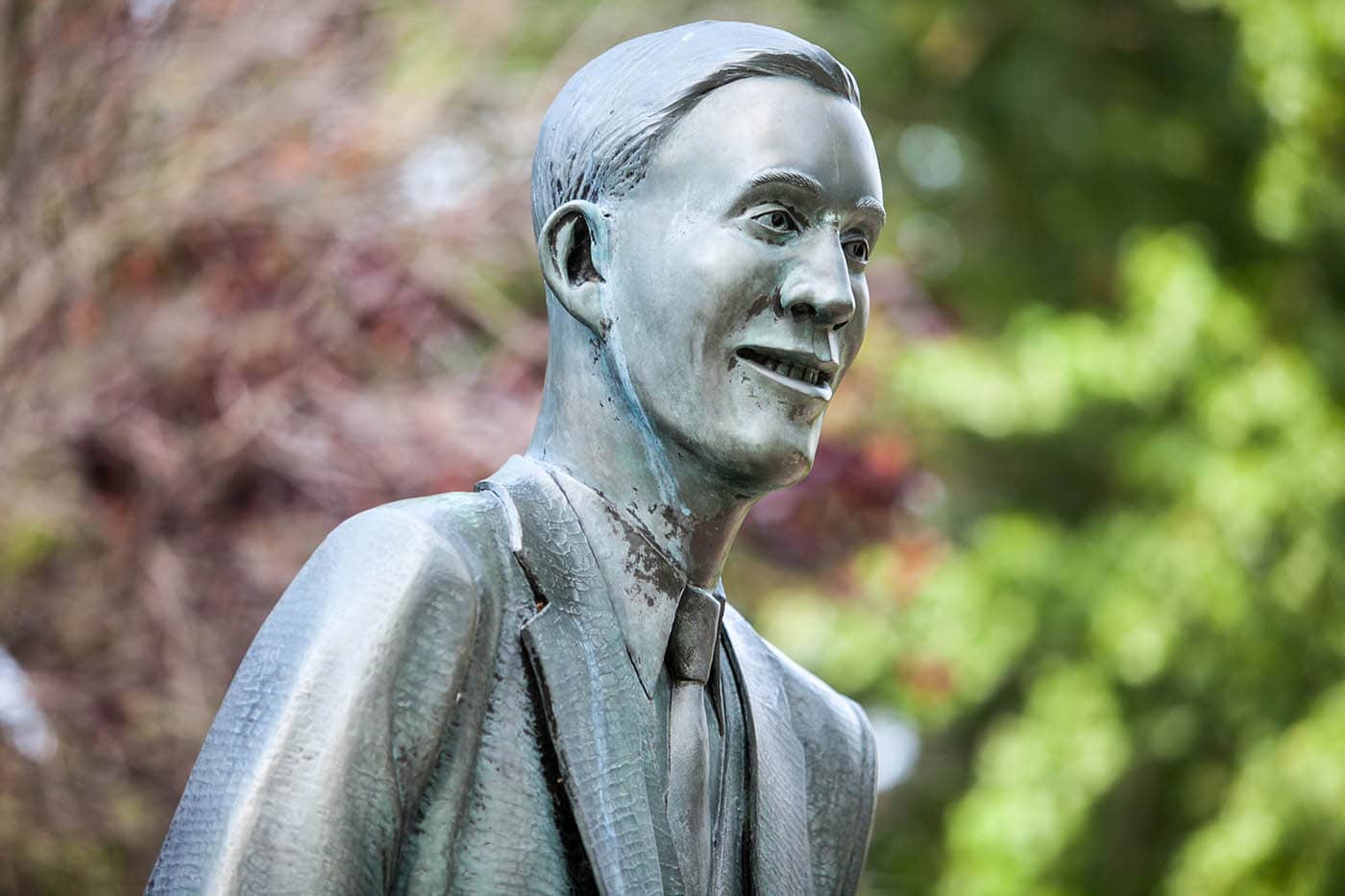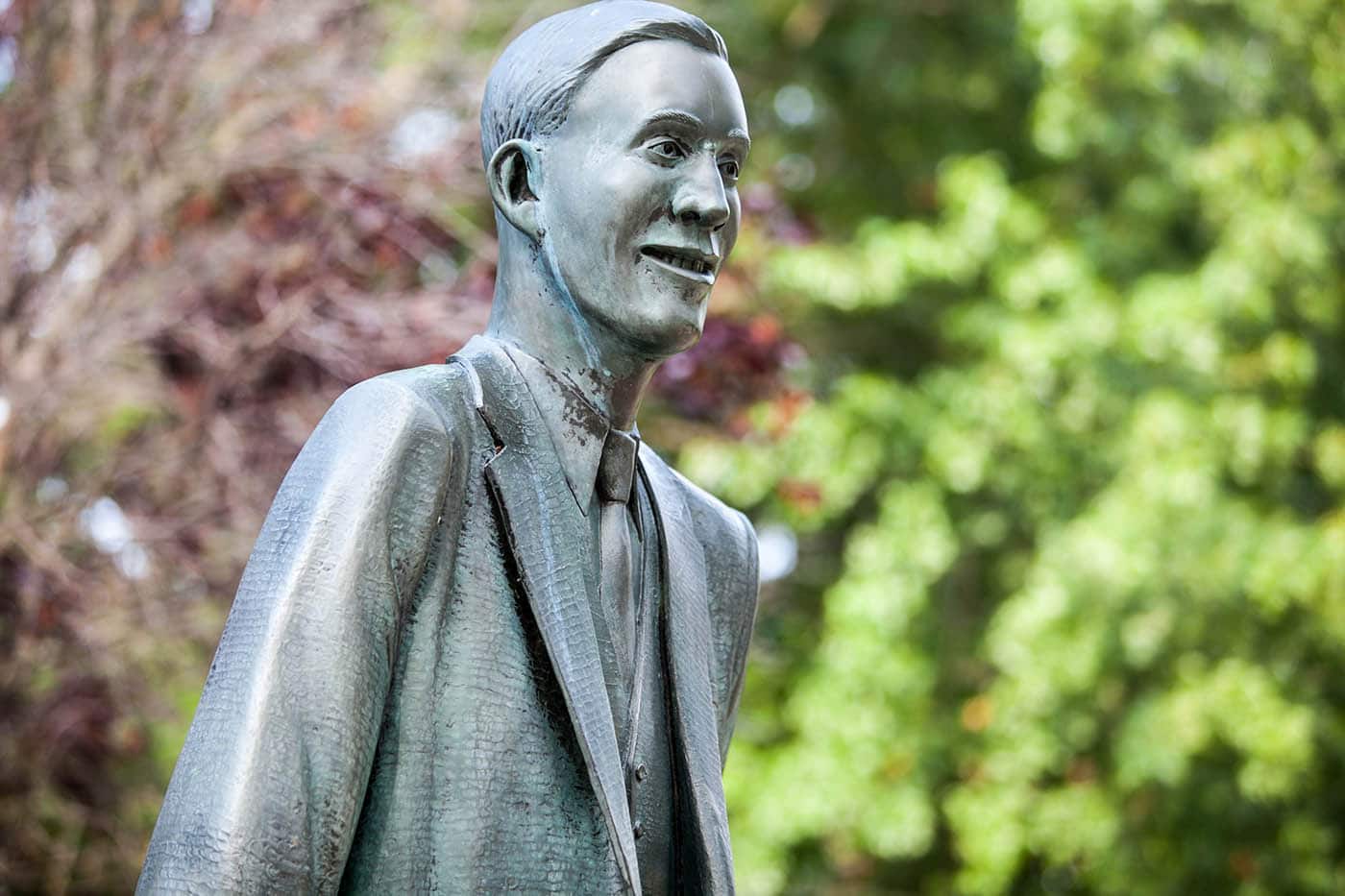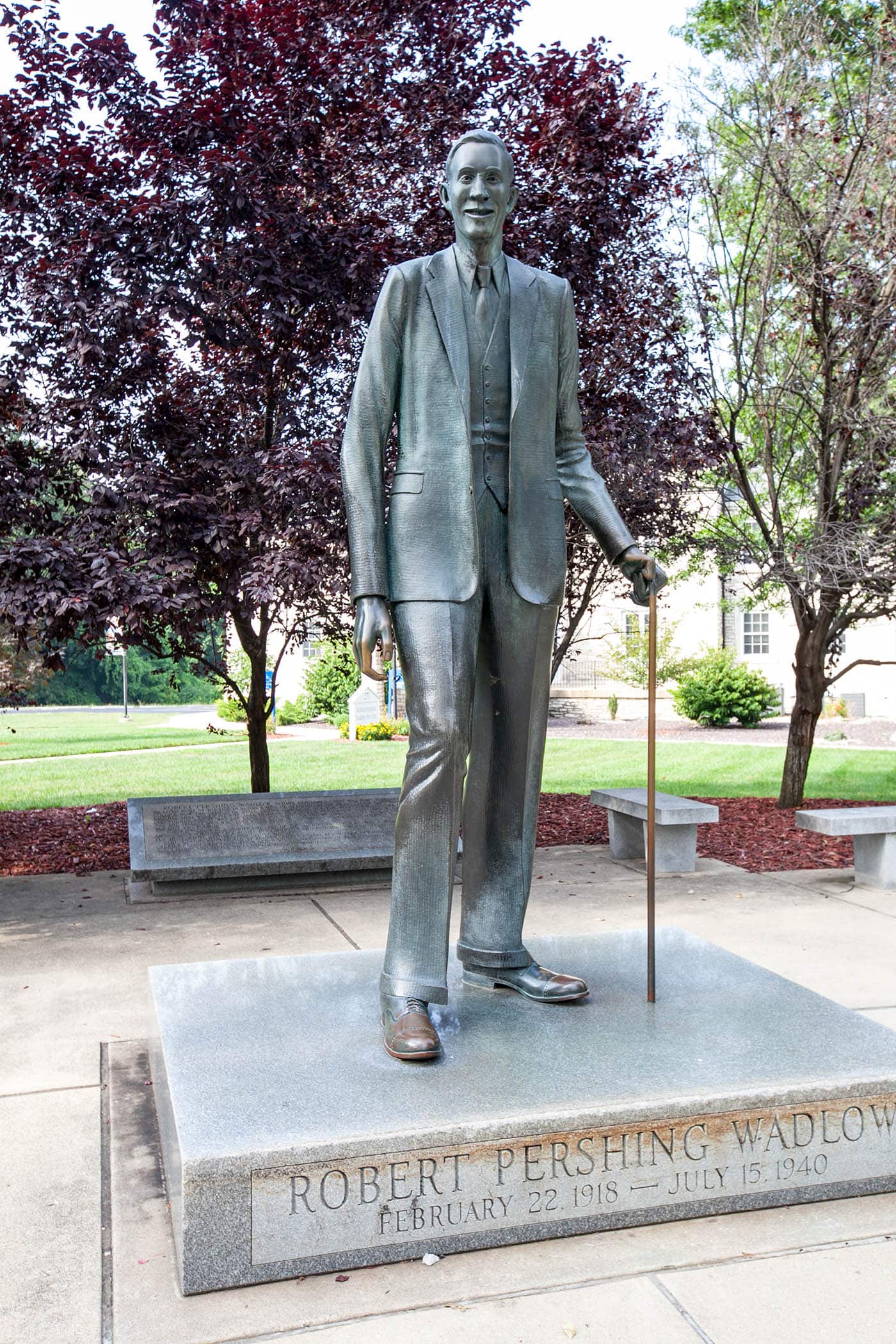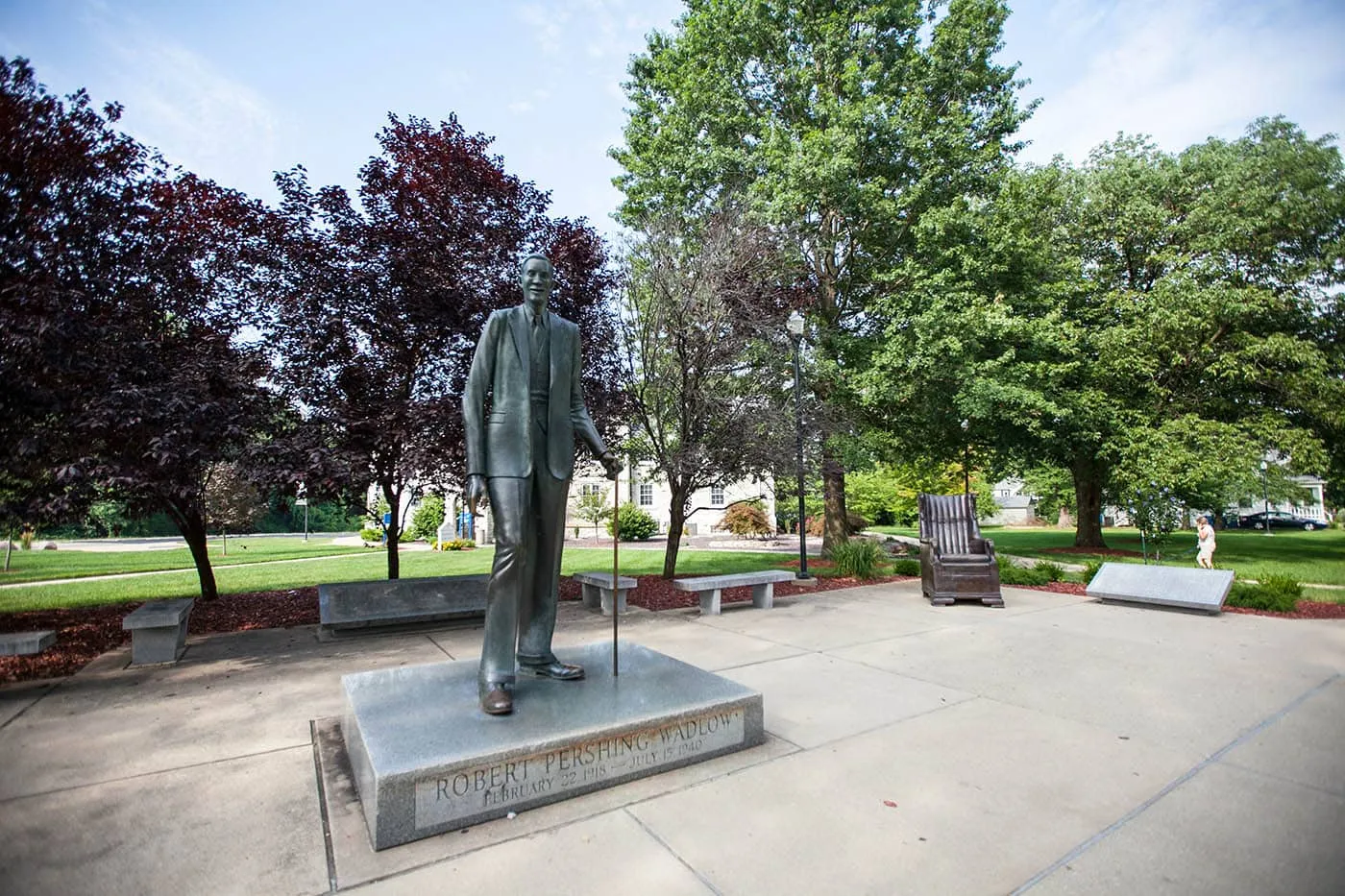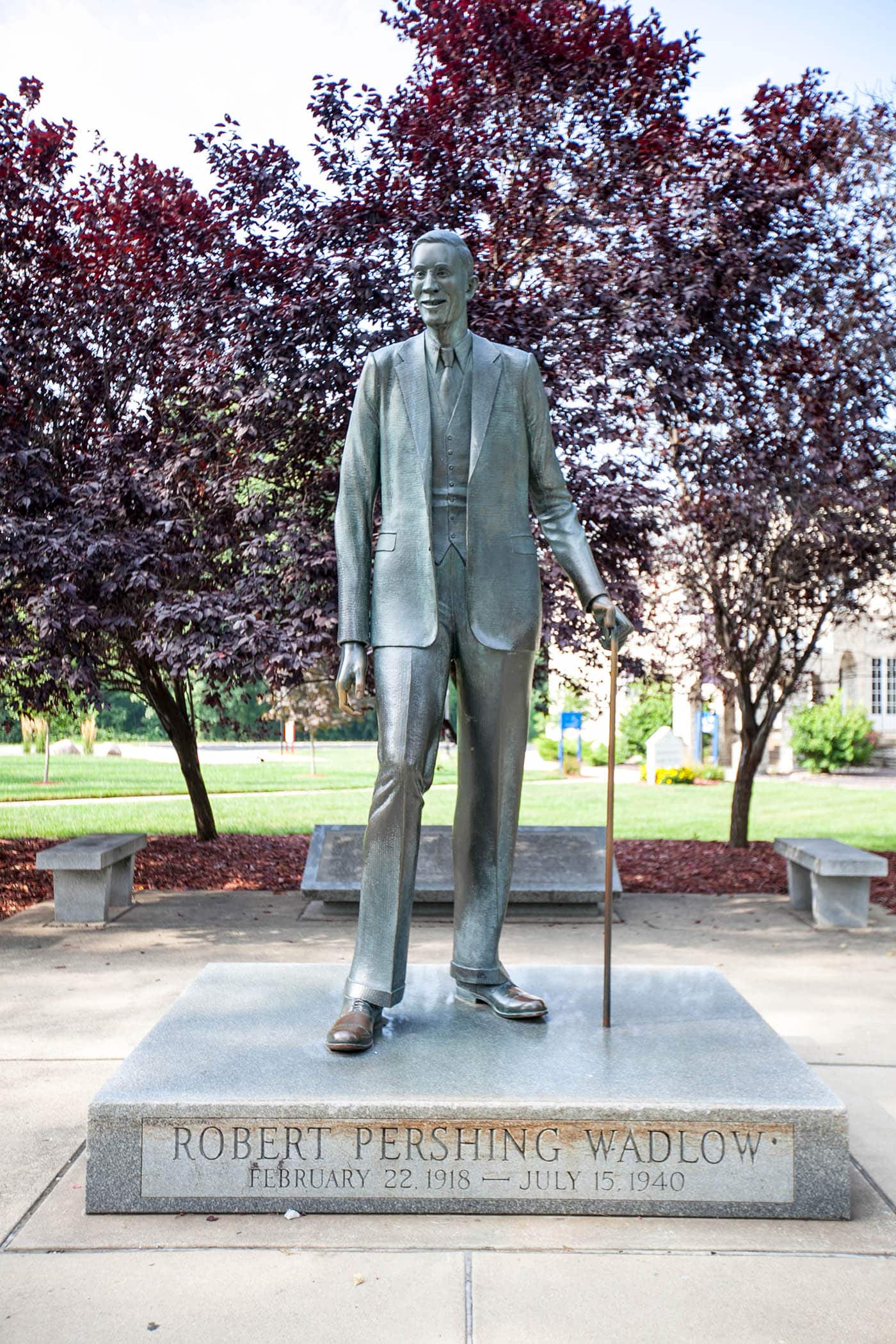 ---
Robert Wadlow Statue — the world's tallest man
Location: 2810 College Ave, Alton, IL 62002
Hours: Daylight Hours
Costs: Free to See
Date: July 15, 2007
Pin this roadside attraction: