Today's roadside attraction is so good it will drive you nuts: the world's largest pecan in Brunswick, Missouri!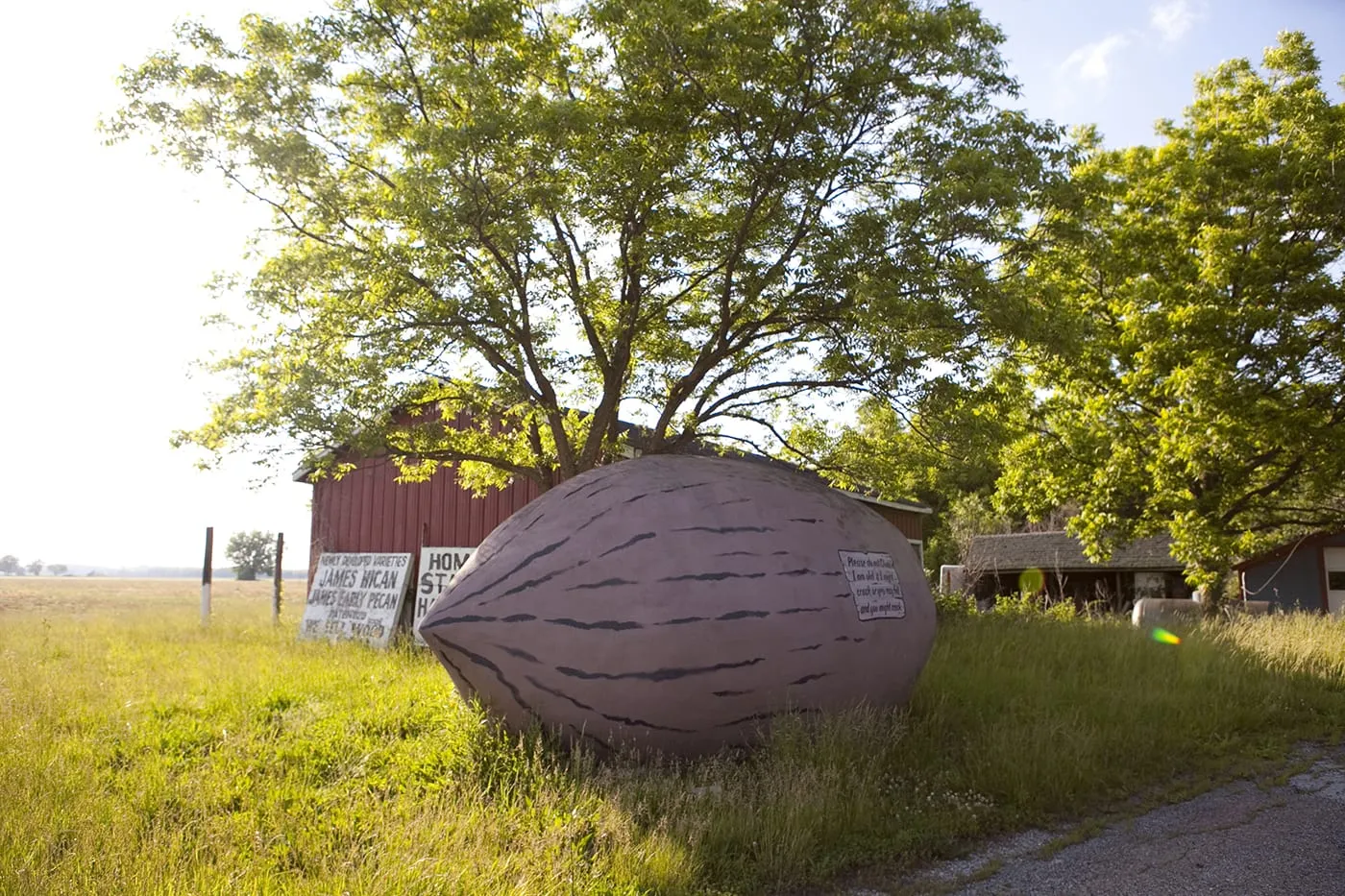 Driving down Hwy 24 in Brunswick, Missouri you'd certainly take faith in the town's claim as being the "Pecan Capital of Missouri." The road is speckled with signs for pecan stands and pecan festivals. It's nuts! (The town is so famous for their pecans, they even host the Brunswick Missouri Pecan Festival.)
The World's Largest Pecan was constructed in as 1982 (or possibly earlier) by George and Elizabeth James on the James Pecan Farm. This large roadside attraction meant to be a replica of the farm's signature Starking Hardy Giant pecan. Their hardy pecan is a large thin-shell variety discovered by George James in 1955. This giant pecan is 7 feet in diameter by 12 feet long, weighs in at around 12,000 pounds, and is made entirely out of concrete. For many years it sat among 10,000 pecan trees in front of the Nut Hut roadside stand (next to Wham & Petey's Pop-Up Theatre and a Pecan Harvester).
Through the years flood damage and George's passing left the giant pecan a bit worse for the wear, but in 2005 a new paint job brought this weird Missouri roadside attraction back to its glory.
Photos of the World's Largest Pecan in Brunswick, Missouri: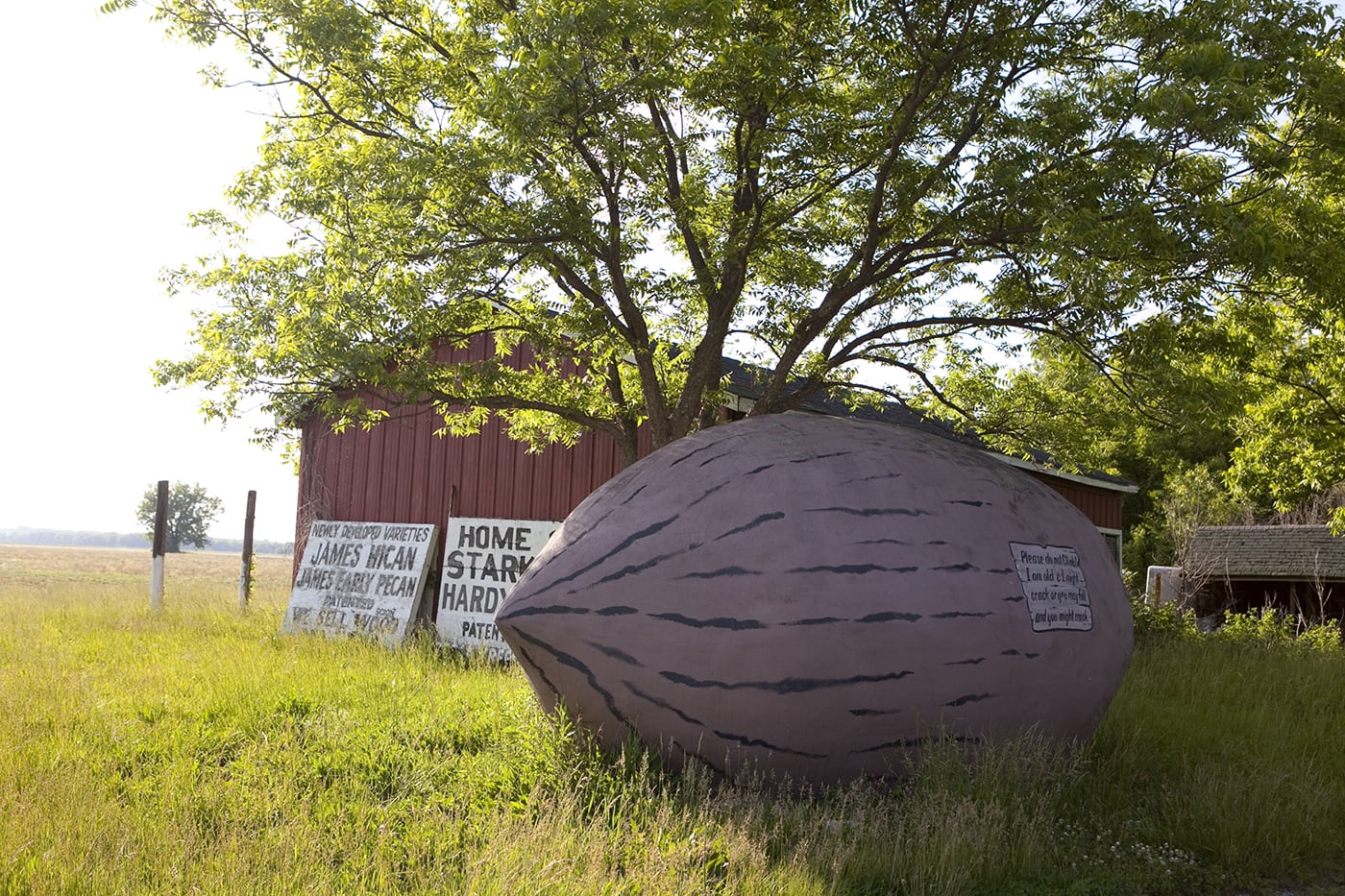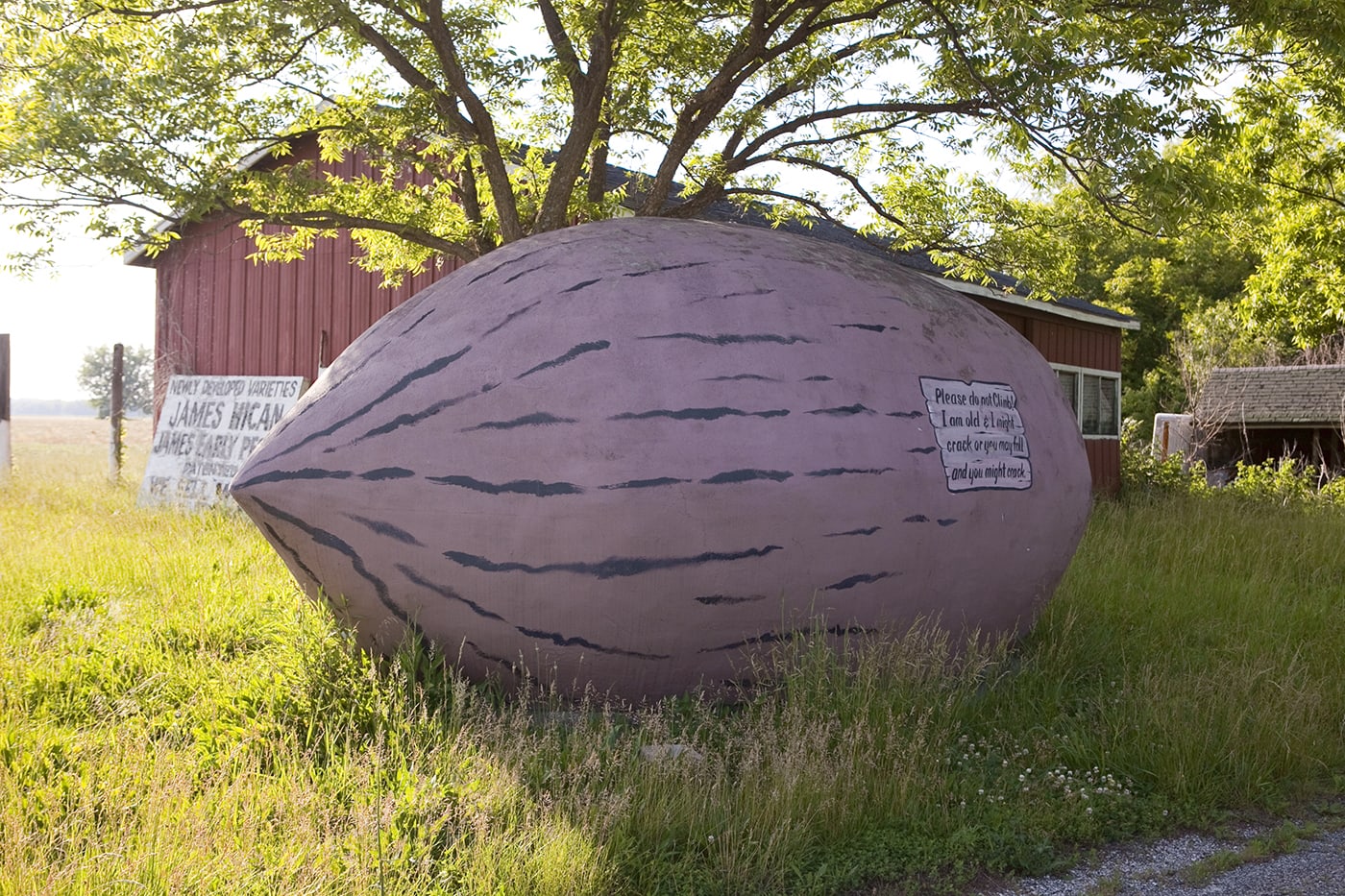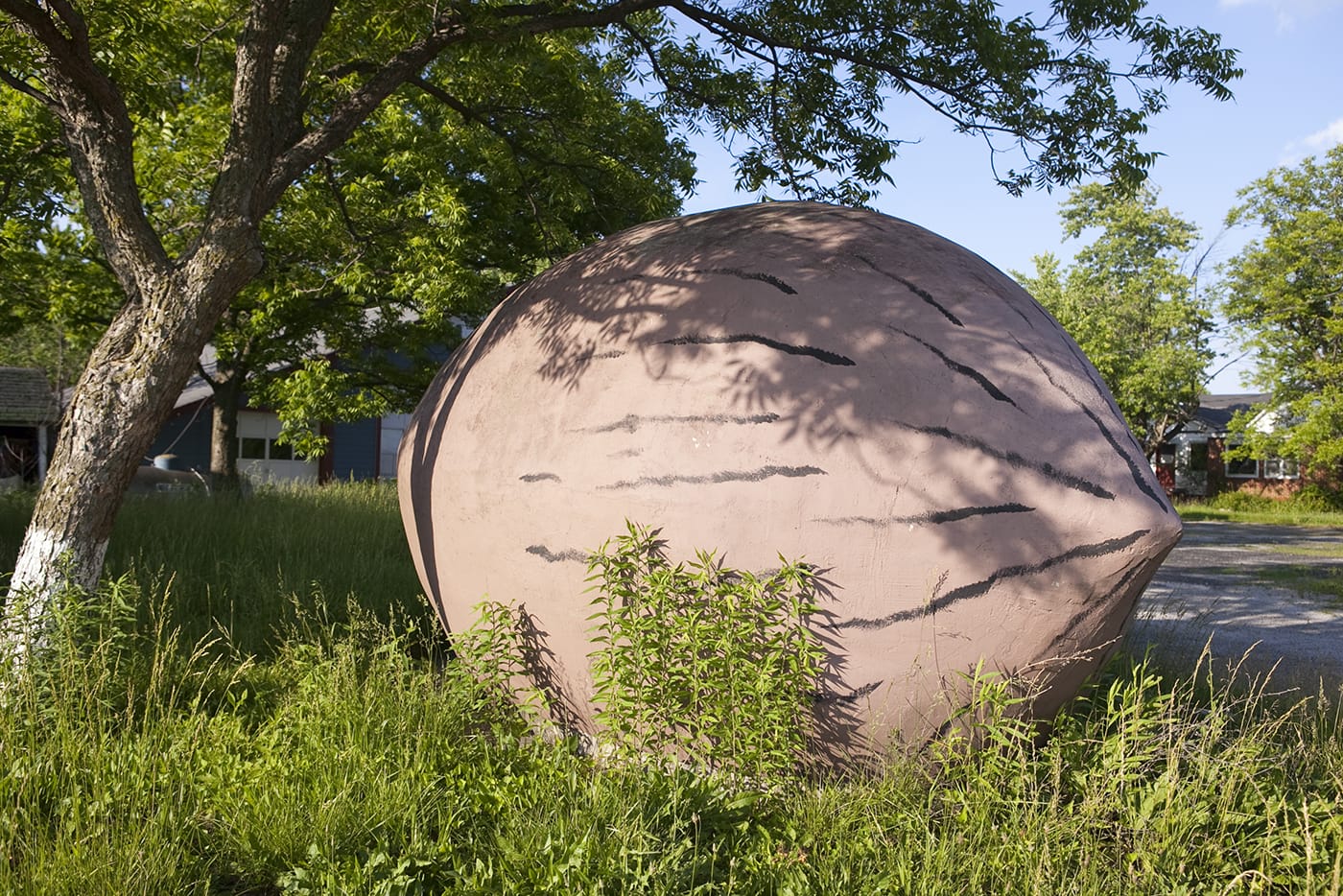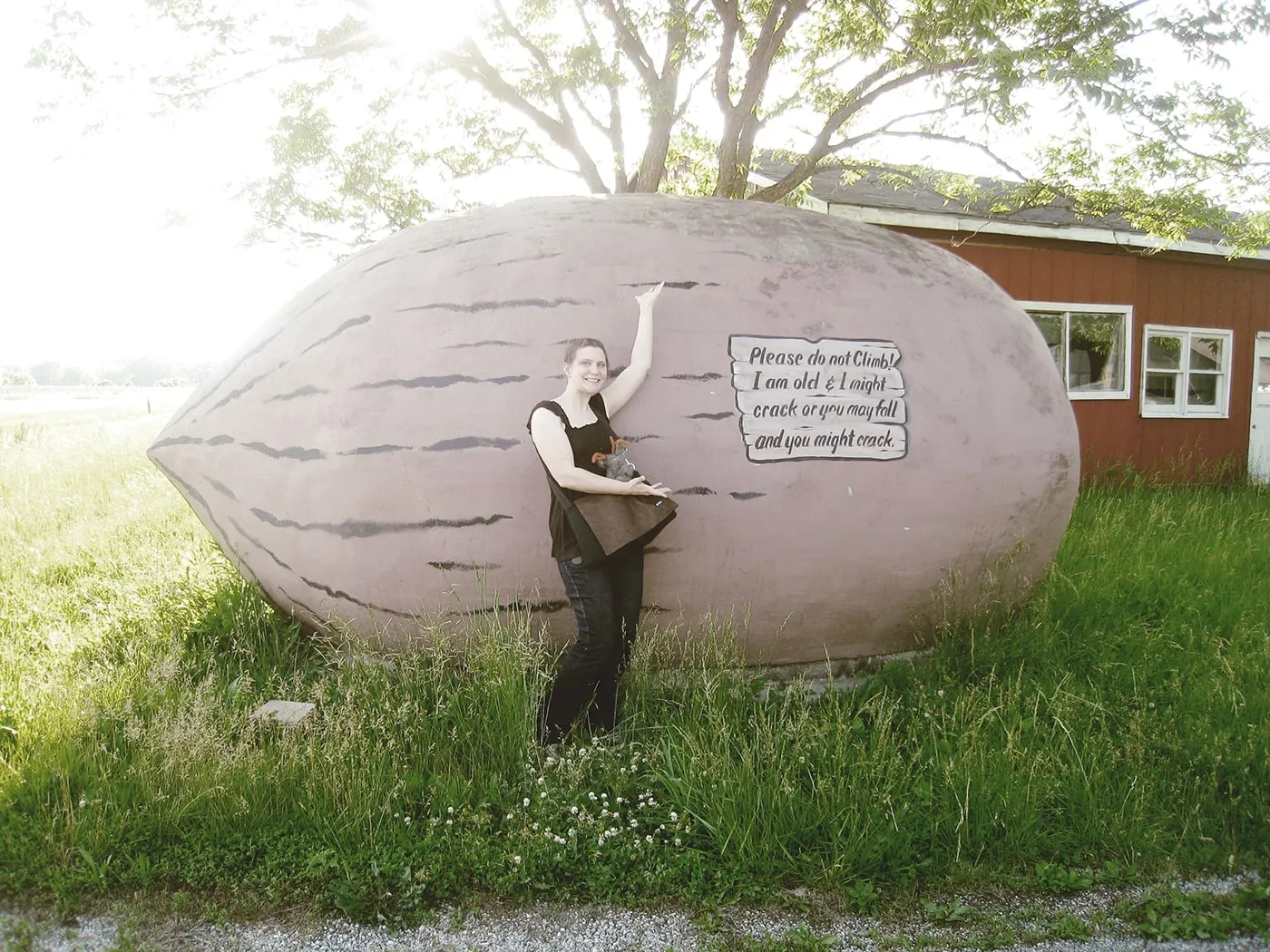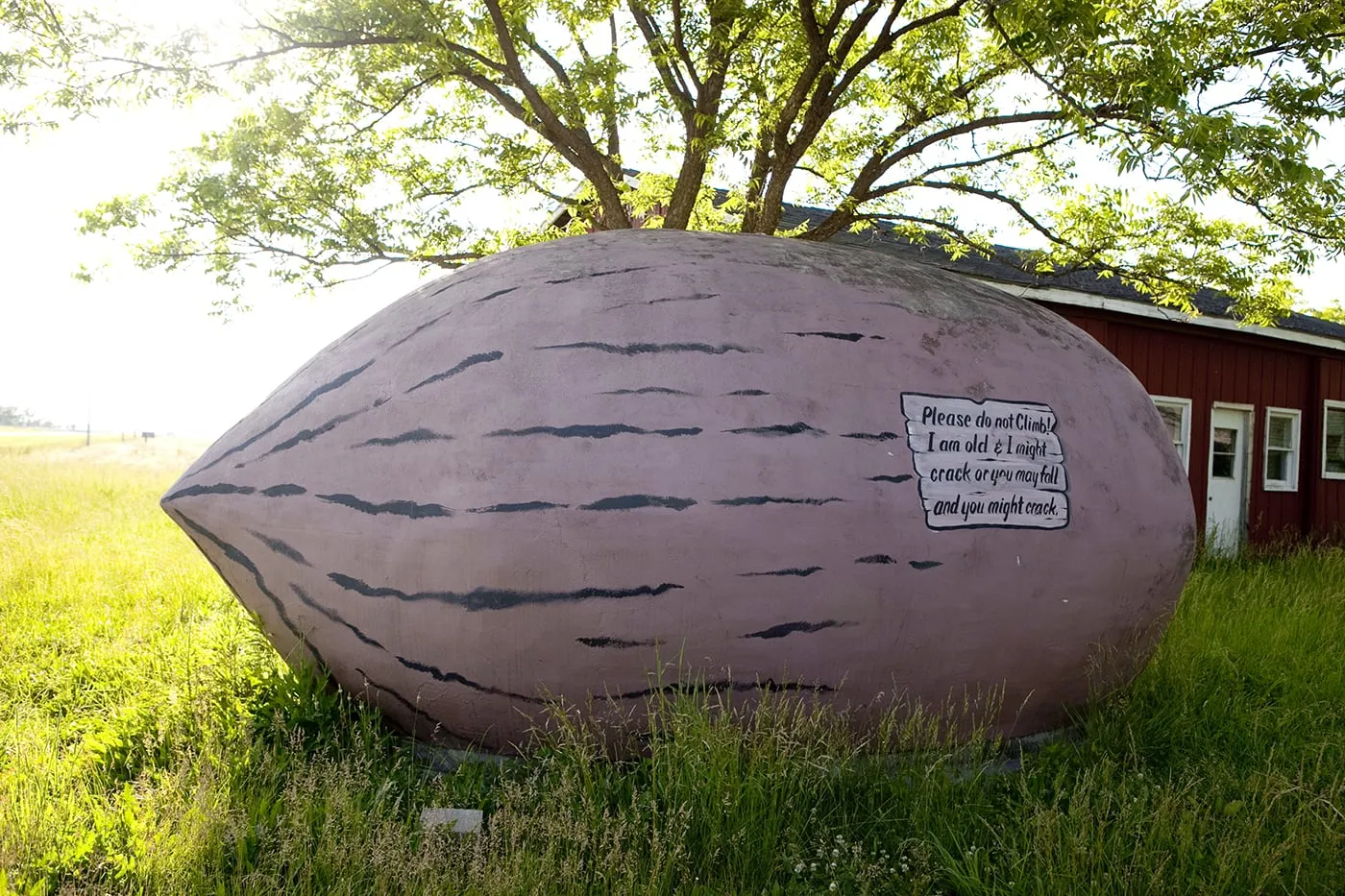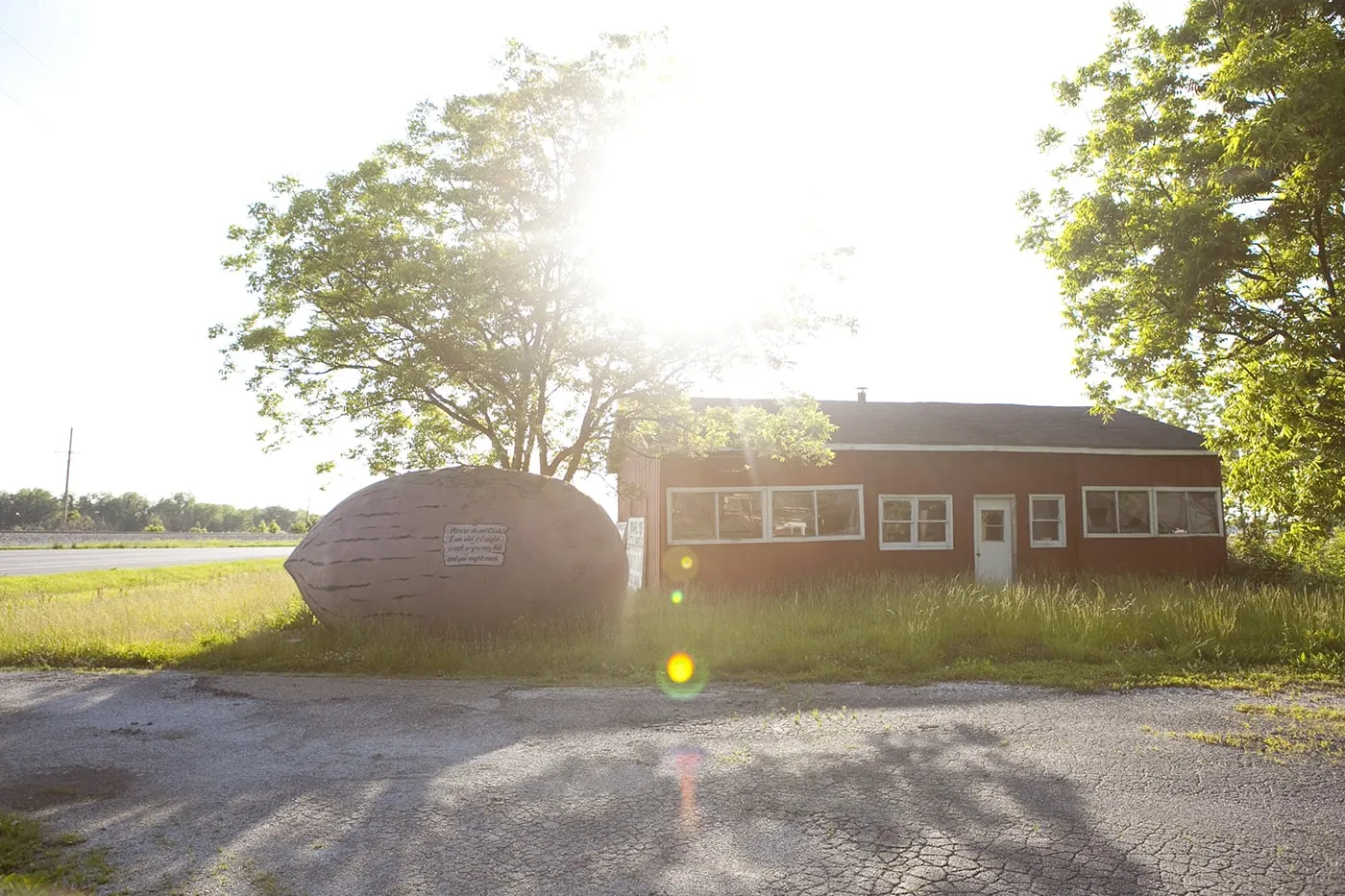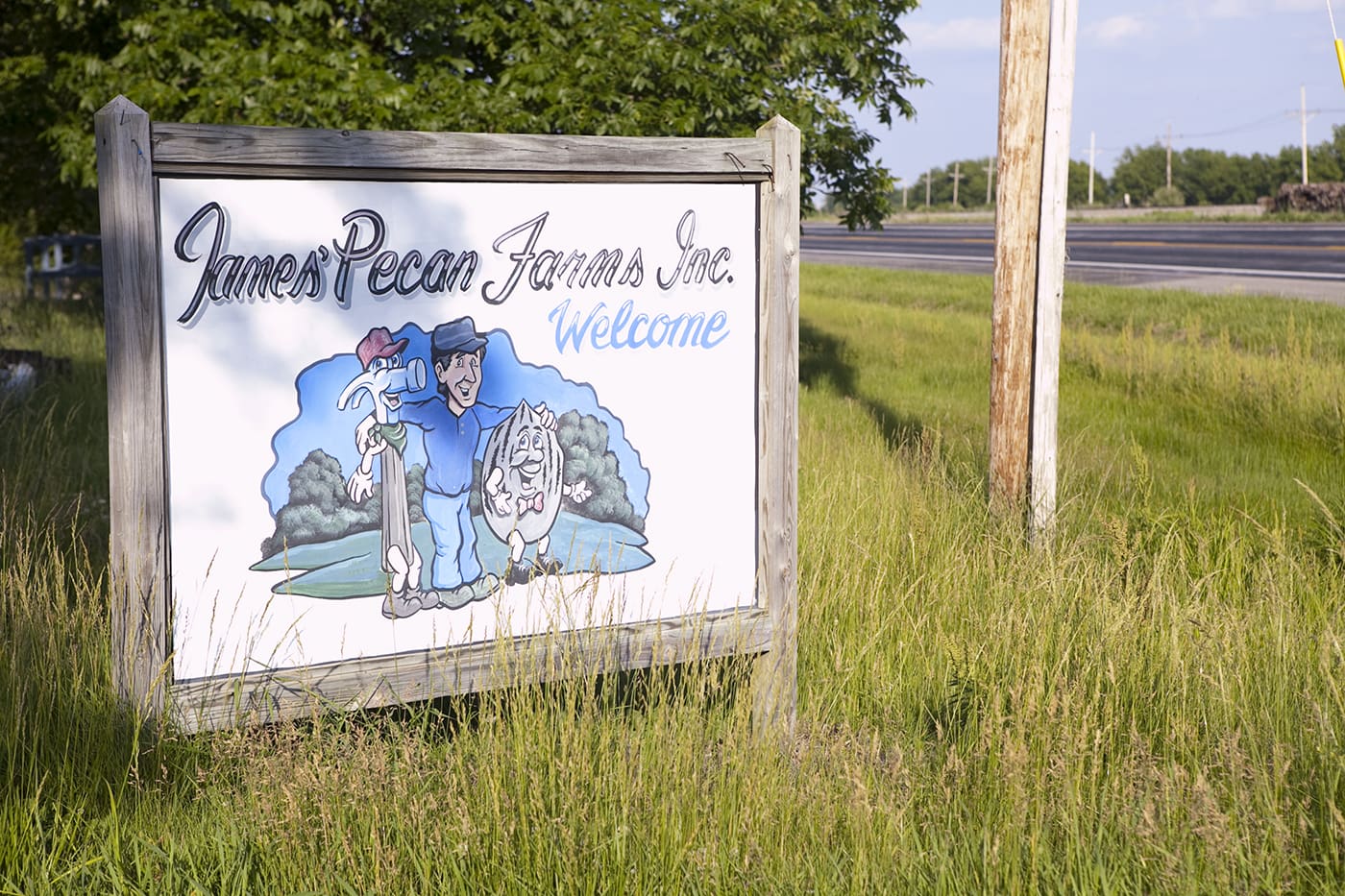 UPDATE: After both George and Elizabeth James passed, their children took over the pecan farm. They closed the farm in 2010 sold off the property. In 2013 the world's largest pecan moved into a prominent spot in downtown Brunswick, near Brunswick City Hall.
---
Site: World's Largest Pecan
Original Location: James Pecan Farms Inc., Highway 24, Brunswick, MO, three miles east of town.
New Location: 113 W. Broadway St., Brunswick, Missouri
Hours: Always visible
Costs: Free to See
Date: June 5, 2009
---
Pin this roadside attraction: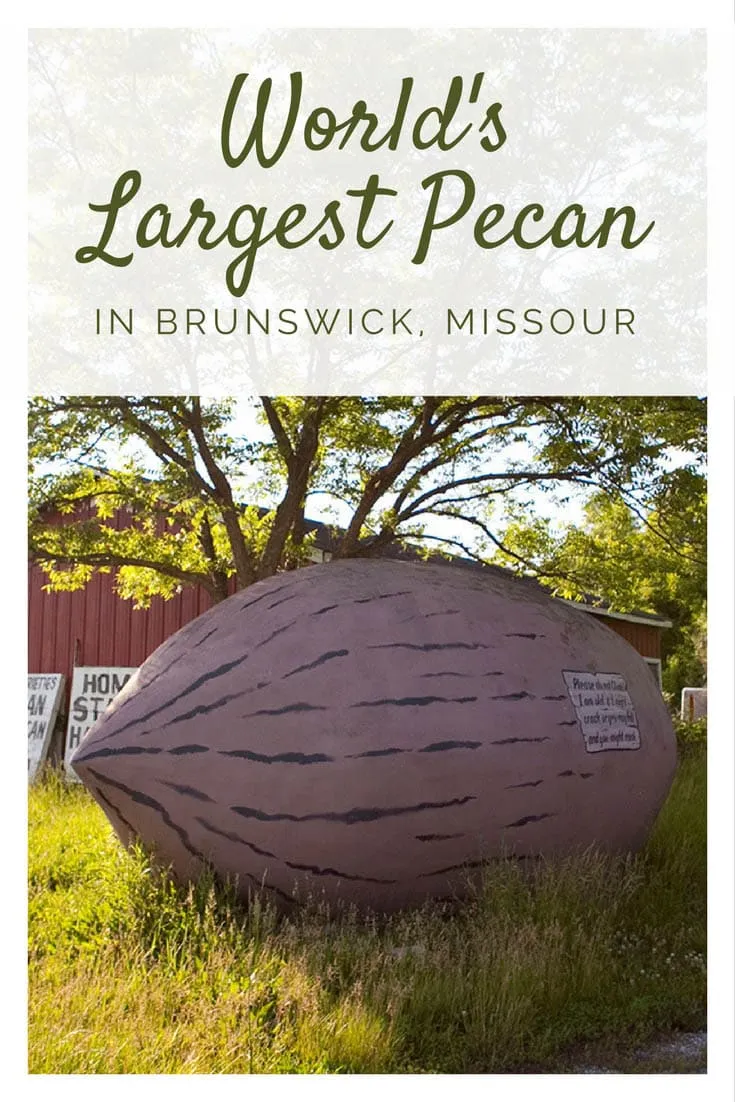 ---
Looking for more roadside attractions in Missouri? Check out the Route 66 Red Rocker and the World's Largest Fork!