I had read online that this Sapp Bros big coffee pot sign in Peru, Illinois was the world's largest coffee pot… I seriously doubt that claim. But while it may not be the biggest coffee pot of the world…or even really a coffee pot at all…this Illinois roadside attraction was still a pretty awesome road trip stop.
This light-up neon beauty stands outside the Sapp Bros Food and Fuel in Peru, Illinois. It probably looks better, more detailed, in daylight hours. But at night it lights up as nicely as a strong cup of Joe.
Sapp Bros. Travel Centers are a collection of 17 full-service travel centers located across the Midwest, mostly off of Insterstate-80. They can be found as far west as Salt Lake City, Utah and as far east as Clearfield, Pennsylvania. The travel centers offer a comfortable stop for drivers, a gas station for fuel, and an on-site convenience store for drinks and snacks. May of the Sapp Bros locations are home to a stop-worthy roadside attraction, like the coffee pot water tower in Omaha, Nebraska or the Big Coffee Pot Water Tower in Council Bluffs, Iowa.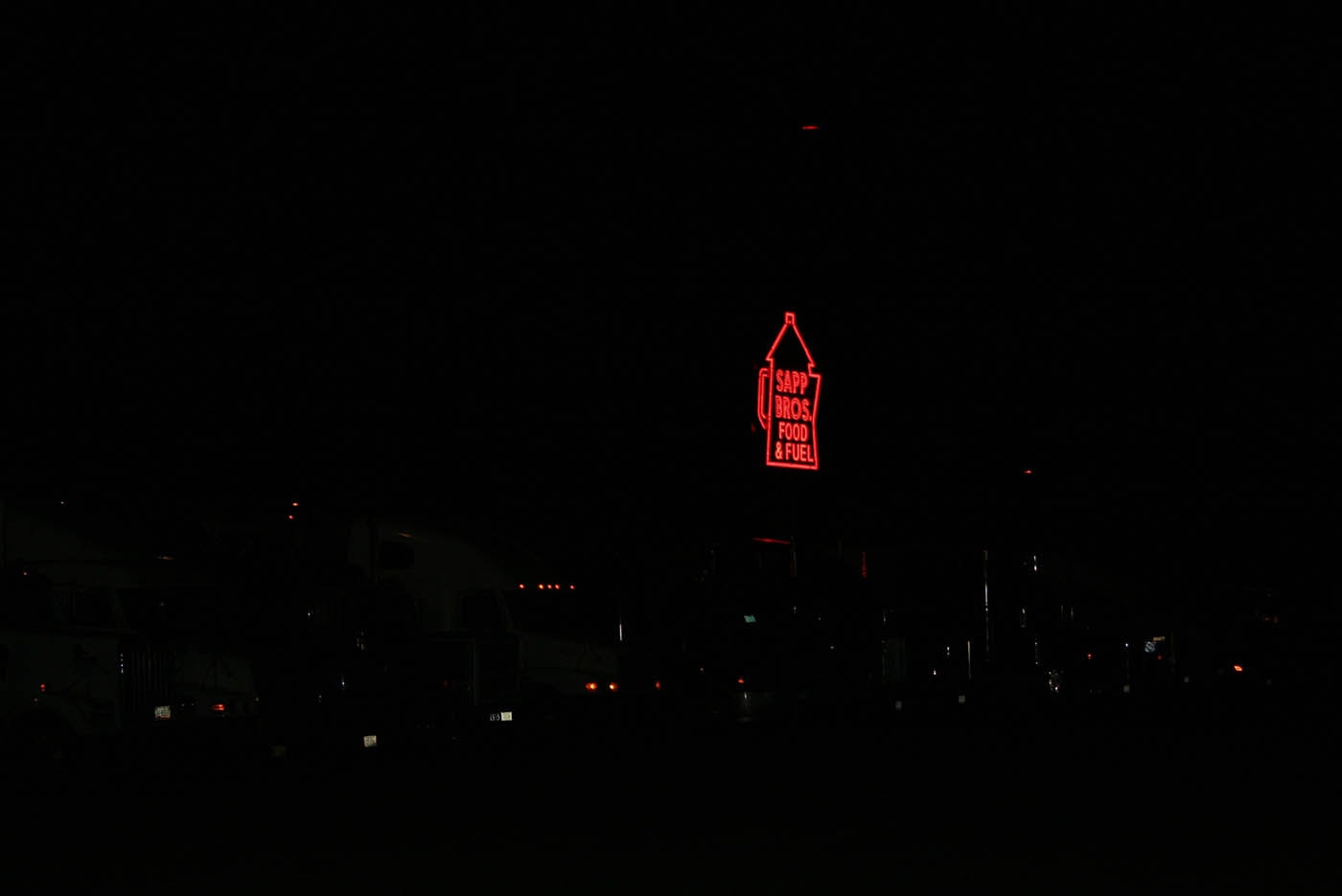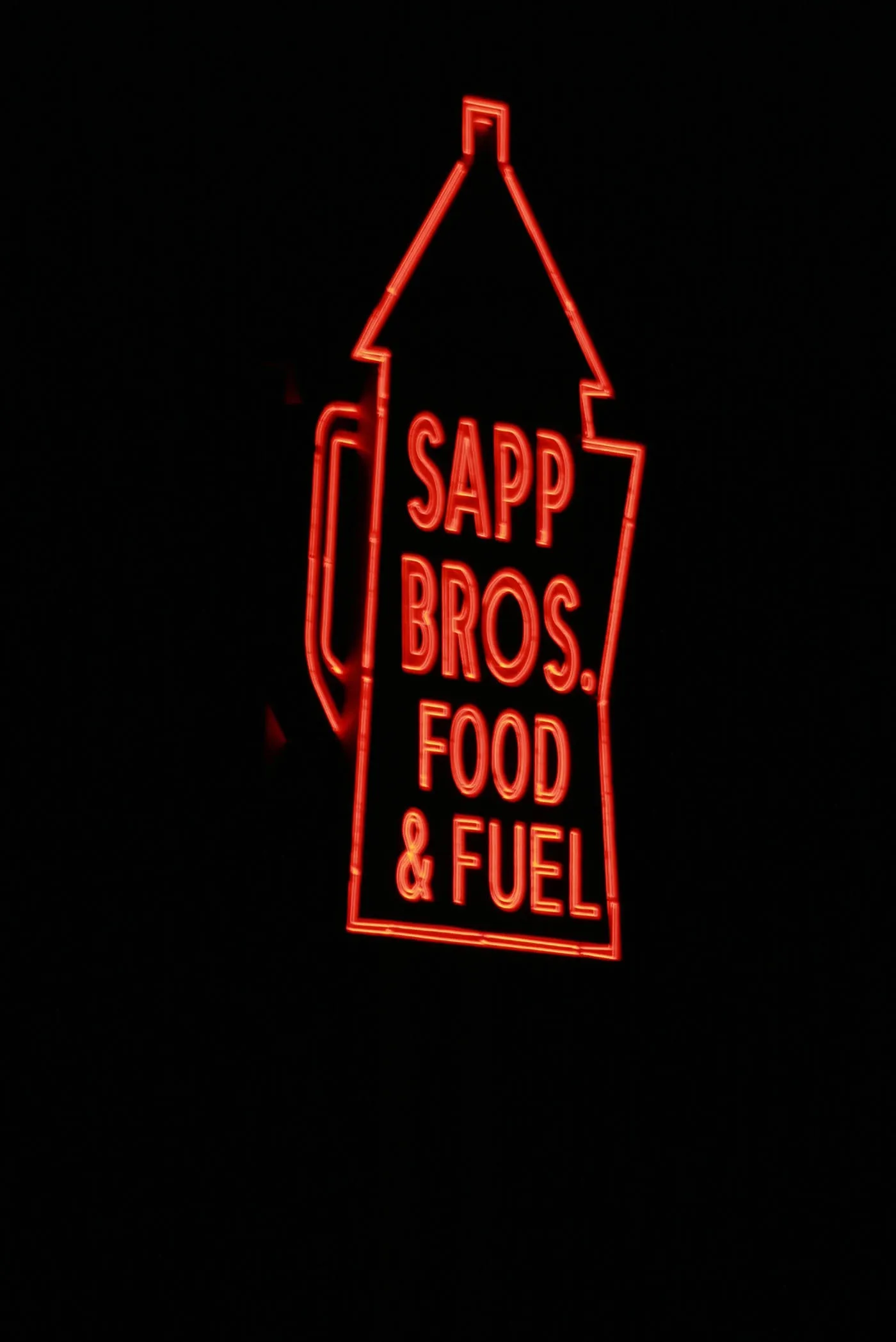 Looking for similar roadside attractions? Check out the big coffee pot in Winston-Salem , North Carolina!
---
Sapp Bros Big Coffee Pot Sign
Location: 3130 May Road, Peru, IL 61357
Cost: Free to see.
Hours: Always Visible
Date: July 13, 2007