Are you planning a Pennsylvania road trip and want to find all the best Pennsylvania roadside attractions along your route? Whether you're driving across the state, traversing the Lincoln Highway, or heading to Philadelphia to see the Liberty Bell (or eat a cheesesteak), you won't want to miss these fifteen must-see places to go in Pennsylvania. They're fun road trip stops and great additions to your travel itinerary or route.
Below are the 15 best roadside attractions in Pennsylvania: from a building shaped like a shoe to a building shaped like a coffee pot, from the home of Hershey's chocolates to the home of Punxsutawney Phil, from the most famous steps in film (and a Rocky statue alongside) to the world's most famous tiny town! You won't want to miss any of these bucket list worthy tourist traps and road trips stops on your Pennsylvania vacation.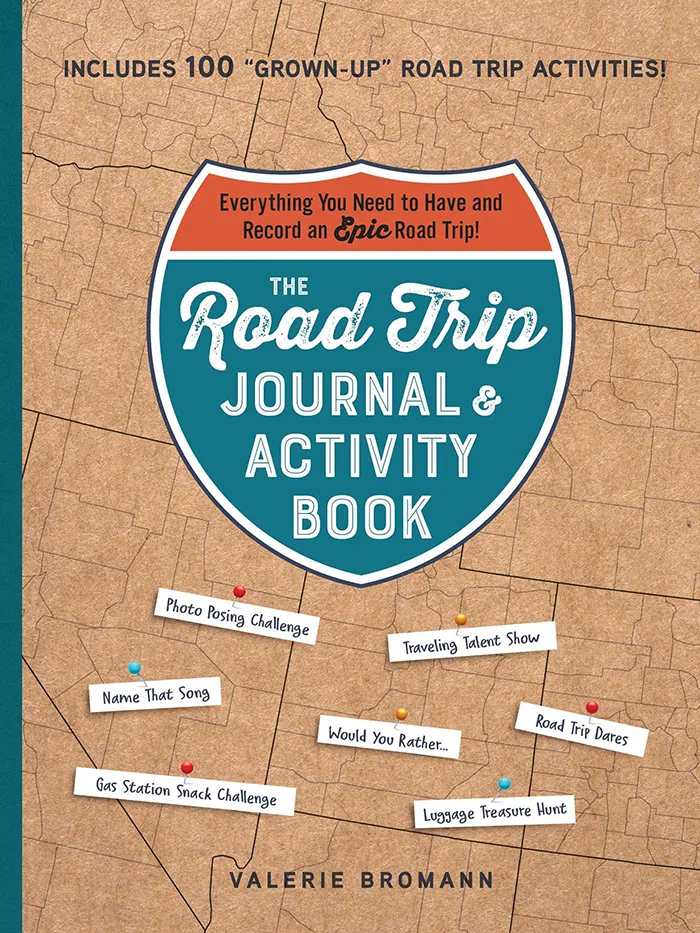 The Road Trip Journal & Activity Book
Everything You Need to Have and Record an Epic Road Trip!
Enjoy fun games and challenges to pass the time on your next road trip and have a keepsake to look back on for years to come with this entertaining must-have for your next vacation.
Ready to hit the road? Let's go! I call shotgun!
The 15 best Pennsylvania roadside attractions (in no particular order):
1. Haines Shoe House
197 Shoe House Rd, York, PA
In the late 1940s "Shoe Wizard" Colonel Mahlon Nathaniel Haines had a 5-story, 25-foot tall, 48-foot long boot constructed off the highway to advertise his booming shoe store empire. The Haines Shoe House is still an incredible example of mimetic architecture and popular Pennsylvania roadside attraction. Stop by for a tour, a scoop of ice cream, and a shoe-venir!
2. The Coffee Pot
714 W Pitt St, Bedford, PA
The Coffee Pot is one of the best roadside attractions in Pennsylvania and a fun stop on a Lincoln Highway road trip. David Berton Koontz built the big, 18-foot tall by 22-foot wide coffee pot in 1927 to attract customers to his adjacent service station. The novelty building fell into disrepair after the business closed in the 1980s but has since been fully restored by the Lincoln Highway Heritage Corridor and moved to the Bedford County Fairgrounds where it now serves as a museum.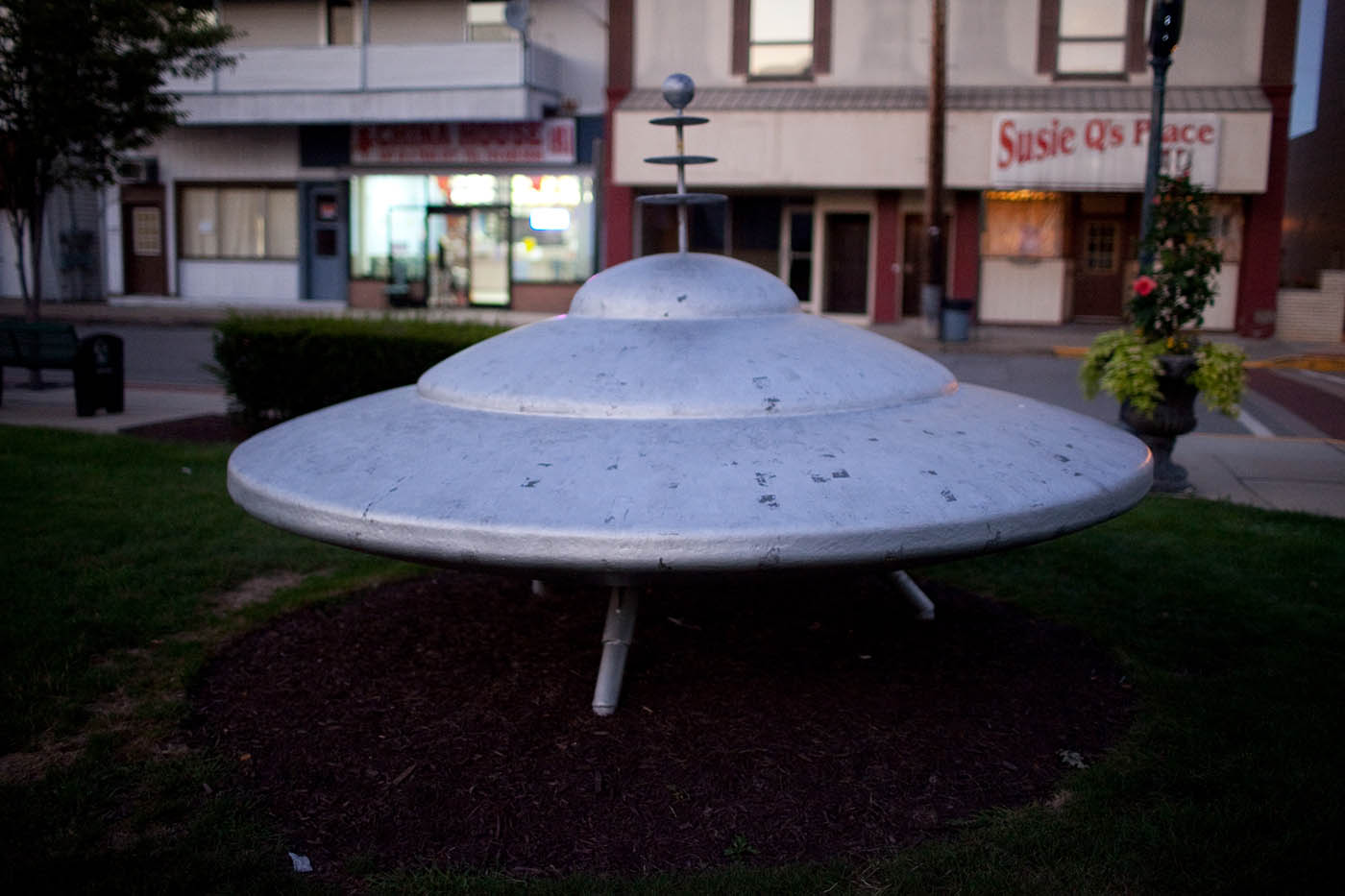 3. Mars Flying Saucer
Pittsburgh St, Mars, PA
Mars, Pennsylvania is a town with an unusual name. But the citizens embrace their celestial moniker and even erected a roadside attraction in it's honor: a real-life flying saucer. This spaceship looks like something that fell straight out of the sky… or at least out of a 1960s science fiction movie. Located in the town square, the giant silver Mars Flying Saucer is a perfect place for locals to sit and relax next to on a warm summer day.
4. Randyland
1501 Arch St, Pittsburgh, PA
Randyland provides an explosion of color in an area that was once anything but colorful. The art museum was founded by Randy Gilson who purchased the abandoned buildings in 1996. He then spent years transforming the property with outsider art. Every inch is covered in murals, brightly painted found objects, and a large map pointing out his favorite spots in the North Side neighborhood. It's one of the most photographed places on Instagram and one visit will show you why!
5. Hershey's Chocolate World
251 Park Blvd, Hershey, PA
Pennsylvania might be best known for two of its favorite foods: cheesesteaks and Hershey's chocolate. Visit Hershey, Pennsylvania, where the chocolate empire began and explore the eight visitors centers across Hershey's Chocolate World. Take a tour and learn the history or the company, create your own candy bar, take a trolley ride, and maybe even meet a life-sized Hershey bar!
6. Fireman's Drinking Fountain
560 Main Street, Slatington, PA
The Fireman's Drinking Fountain was originally dedicated in 1909. The 12-foot tall stature shows a volunteer fireman carrying a child in one arm and a lantern in the other. Originally it served as a public water source, providing a drinking fountain for people and drinking area for dogs and horses. The fountain was meant to honor the spirit off all Slatington firefighters and has been on the National Register of Historic Places since 1981.
7. Zippo Museum
Chestnut Street Extension, 1932 Zippo Drive, Bradford, PA
The Zippo Museum contains 15,000 square feet devoted to Zippo lighters. Inside you'll find displays of historic lighters, Zippo art, a wall-sized flag made from thousands of lighters, a repair shop, and, of course, a store. Outside you will find fourteen custom Zippo street lighters leading the way to an entrance topped with a 40-foot Zippo lighter complete with a pulsating neon flame.
8. The Pagoda
98 Duryea Dr, Reading, PA
In 1908 William A. Witman had a seven-story Japanese-inspired building constructed on Mount Penn. It was meant to be the centerpiece of tourist resort. The resort never materialized but the pagoda stayed. It eventually was sold to the city (for $1) who restored it after years of neglect. The pride of Reading is fun stop on a Pennsylvania road trip.
9. Granny's Motel Pioneer Woman and Child
Granny's Motel, 115 W Coal St, Frackville, PA
Outside of Granny'd Motel in Frackville is a rather, well, disturbing looking roadside attraction. The menacing 15-foot-tall fiberglass Pioneer mom holds out pie while a scary-looking child clings to her leg while holding a (decapitated) doll.
10. Gobblers Knob & Punxsutawney Phil
1548 Woodland Ave Ext, Punxsutawney, PA
Every year on February 2 crowds flock to Punxsutawney to see if Phil, everyone's favorite groundhog, will see his shadow or not. It all goes down at Gobbler's Knob, on a hill a couple of miles outside of town. You can visit Gobbler's Knob on Groundhog Day, or any day of the year (don't expect it to look like the movie — that was filmed in Woodstock, Illinois). There isn't much action most days of the year, but you can see the stage, sign, and tree stump. Check around town for more Punxsutawney Phil attractions, like fiberglass and wood statues, the Weather Discovery Center and National Meteorologist Hall of Fame, and the famed groundhog himself at Phil's Burrow at the Punxsutawney Memorial Library.
11. Big Chip, Ice Cream Muffler Man
The Inside Scoop, 301 N 3rd St, Coopersburg, PA
In 2018, retro ice cream parlor The Inside Scoop got a new mascot. A brand new muffler man was installed, created from a mold of an original by Mark Cline. Nicknamed "Big Chip," this muffler man is dressed as a soda jerk, complete with a soda jerk hat and a giant ice cream cone and scoop!
12. Rocky Statue
2600 Benjamin Franklin Pkwy, Philadelphia, PA
The most popular Philadelphia roadside attractions are probably the Rocky Statue and the Rocky Steps. Rocky is a film series that started in 1976 starring Sylvester Stallone as a boxer. In the movie he famously runs up the Philadelphia steps while training and throws up his arms in victory. You can recreate that moment for yourself and take a photo with the bronze Rocky statue of Sylvester Stallone doing the same.
13. Mister Ed's Elephant Museum & Candy Emporium
6019 Chambersburg Rd, Orrtanna, PA
Ed Gotwalt received his first elephant as a wedding gift. Today, he has 12,000 of them. At Mister Ed's Elephant Museum you can visit Gotwalt's ever-growing collection of pachyderms. Here you can see elephants in all sizes, inside and out. Don't forget to say hello to Ms. Ellie, a life-size elephant who greets visitors to the museum and candy store.
14. Kecksburg Space Acorn
5113 Water St, Mt Pleasant, PA
On December 9, 1965 thousands of people reported seeing a fireball streaking the sky,and the citizens of Kecksburg reported a crash. The military moved in and an object was removed. Those who arrived on the scene prior to the military presence described having seen a car-sized bronze acorn-shaped object that was covered in marking similar to hieroglyphics. In 1990 the incident was featured on the television show Unsolved Mysteries and they recreated this giant Space Acorn as a prop. The show left the object behind and it was eventually placed on a platform on a hill to draw in visitors and remind them of this still unsolved mystery.
15. Roadside America
109 Roadside Dr, Shartlesville, PA
Roadside America has operated as one of the best roadside attractions in Pennsylvania since 1953. Over 6,000 square feet you will find "the world's greatest indoor miniature village." The tiny town has cars, trolleys, railroads, waterfalls, parks, and over 300 handcrafted buildings. Explore every little detail of Roadside America in the light and stay for a night time pageant, a five-minute show that casts nightfall over the sleepy village.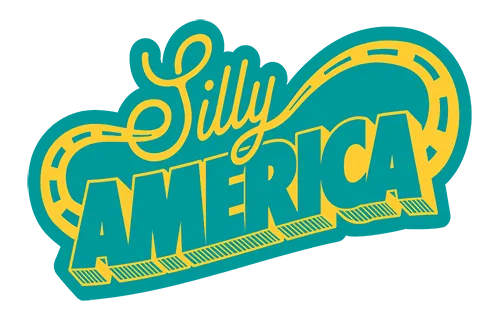 Pin this list of the 15 best Pennsylvania roadside attractions: