Are you planning a Colorado road trip and want to find all the best Colorado roadside attractions along your route? Whether you're driving across the state, visiting Rocky Mountain National Park or Garden of the Gods, or vacationing in Denver, Boulder, or Aspen, you won't want to miss these fifteen must-see places to go in Colorado. They're fun road trip stops and great additions to your travel itinerary or route.
Below are the 15 best roadside attractions in Colorado: from a giant beetle to a giant dog, from a couple of big castle to a tiny town, from the world's largest fork to the world's largest collection of keys! You won't want to miss any of these bucket list worthy tourist traps and road trips stops on your Colorado vacation.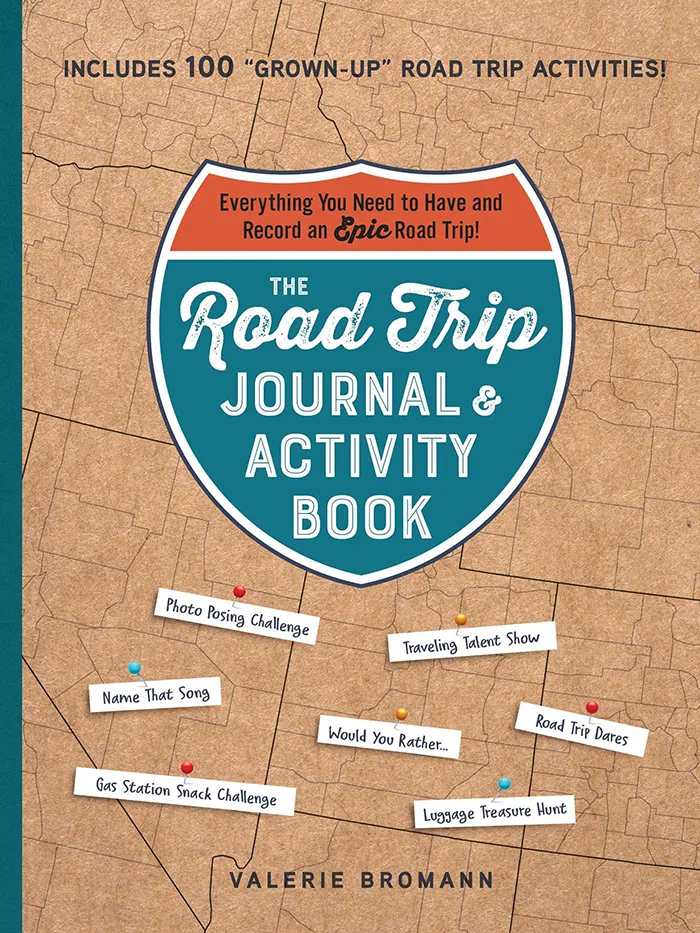 The Road Trip Journal & Activity Book
Everything You Need to Have and Record an Epic Road Trip!
Enjoy fun games and challenges to pass the time on your next road trip and have a keepsake to look back on for years to come with this entertaining must-have for your next vacation.
Ready to hit the road? Let's go! I call shotgun!
The 15 best Colorado roadside attractions (in no particular order):
1. Herkimer, the World's Largest Beetle
9080 CO-115, Colorado Springs, CO
Herkimer is the World's Largest Beetle (the world's largest West Indian Hercules Beetle to be exact). This Colorado roadside attraction was built in the mid-1950s to attract visitors to the May Museum of the Tropics. Through the years this giant bug has been vandalized, has been broken, and even spent some to in Florida. Today he has been restored…but now sits behind a barbed-wire fence.
2. Swetsville Zoo
4801 E Harmony Rd, Fort Collins, CO
Swetsville Zoo is full off animals, but they are unlike any you'd see in a normal zoo. Part sculpture garden, part junkyard, Bill Swets has been creating a menagerie of backyard sculptures since 1985. You'll find dinosaurs, dragons, aliens, dogs, and a giant spider made from a car. Unfortunately, as of 2019 the property is for sale and the fate of the sculptures are unknown.
3. Blue Mustang
Denver International Airport, 8500 Peña Blvd, Denver, CO
The Blue Mustang at Denver International Airport is one of the most prominent roadside attractions in Colorado, but not one of the most beloved. In fact it's popular nickname is "Blucifer." The 32-foot tall wild blue horse has neon glowing red eyes earning this statue it's not so friendly moniker. Artist Luis Jiménez was commissioned in 1993 to create a piece to display in front of the not-yet-opened airport, but, after many delays (including the artist's death) it wasn't installed until 2008. Some locals would have preferred it was never installed at all.
4. Tiny Town and Railroad
6249 S Turkey Creek Rd, Morrison, CO
Most roadside attractions are big versions of small things, but Tiny Town makes the big things small. Tiny Town and Railroad features a town full of 1/16-scale miniature buildings made to look like an Old West town. There's a tiny grocery store, a tiny library, a tiny bank, and more. A fun road trip stops for kids, you can also ride the trains — there are two real steam engines and one replica of a diesel.
5. Alferd Packer Massacre Site
2175 CO-149, Lake City, CO
In 1874 Alferd Packer and five other prospectors headed into the snowy San Juan Mountains. Months later, only Packer returned, saying the others abandoned him. But when the men's half-eaten bodies were found, "the Colorado Cannibal" was tried for their murder. At the site where the bodies were found you'll find a sign post, some crosses, and informational display. A nearby museum showcases memorabilia.
6. Bishop Castle
12705 CO-165, Rye, CO
Bishop Castle is an elaborate central Colorado roadside attraction built by one man, Jim Bishop. When Bishop first bought the property he intended to build a cabin for his family but, instead, it became what it is today: a castle. Made of stone from the adjacent National Forest and iron, Bishop spent oer 60 years on this intricate castle complete with a grand ballroom, bridges, towers, and a fire-breathing dragon.
7. Cano's Castle
State St & E 10th Ave, Antonito, CO
Because you can never see too many homemade castles, Cano's Castle is a giant tower (actually four different structures coming together) made mostly from beer cans and other metal scraps. This aluminum silver palace sparkles in the sun and is the work of Donald "Cano" Espinoza, a Native American Vietnam vet who, inspired by Jesus, built the Colorado roadside attraction as a thank you for having his life spared during the war.
8. Mike the Headless Chicken Statue
128 E Aspen Ave, Fruita, CO
Mike the Headless Chicken was almost 6 months old when his head was cut off in anticipation of becoming someone's dinner…but he was nearly two years old when he finally died. The headless chicken was dubbed "Miracle Mike" and people flocked to see him as he traveled the country as a 25-cents-per-view act. The miracle bird is memorialized today with a sculpture in Fruita, an annual "Mike the Headless Chicken Festival," and a "5K Run Like a Headless Chicken Race."
9. 25-Foot-Tall Dog Made of Dog Tags
Denver Municipal Animal Shelter, 1241 W Bayaud Ave, Denver, CO
Nicknamed "Sun Spot," this 25-foot-tall metal dog sculpture is covered in over 90,000 stainless steel dog tags. The Denver roadside attraction was originally on display inside the Denver Municipal Animal Shelter but now had a prominent place on the lawn where he sits (and stays) for all to see. The round pet tags flutter in the breeze and represent the thousands of pet adoptions that occur at the shelter every year. Be sure to head inside to see the giant dog's giant collar!
10. The UFO Watchtower
CO-17, Center, CO
San Luis Valley resident, sci-fi lover, and alien believer Judy Messoline realized that her property was located in a prime extraterrestrial-sighting area. So she decided to do something about it: build a UFO watchtower. Messoline constructed an observation tower, campground, and gift shop, inviting other believers to come watch the sky. Surrounding the tower you'll find rock and healing gardens, energy vortexes, and a couple of alien sculptures.
11. Stanley Hotel
333 E Wonderview Ave, Estes Park, CO
The Stanley Hotel just might be the most famous hotel in Colorado. It's been open since 1909, overlooks Rocky Mountain National Park, draws in celebrities, and is even on the National Register of Historic Places. But what The Stanley Hotel is most famous for is The Shining. The Shining is horror author Stephen King's 1977 novel depicts a mad going mad in a haunted hotel. King was inspired to write it the story after having a nightmare in the hotel's room 217. The hotel embraces its haunted reputation and book fame by playing the movie on a loop in all rooms, offering haunted tours, and selling Room 217 keys in the gift shop.
12. The Sasquatch Outpost
149 Main St, Bailey, CO
The Sasquatch Outpost is dedicated to everyone's favorite illusive creature: bigfoot. Determined to solve the mystery, they've set up the Sasquatch Encounter Museum where you can view artifacts, see a footprint cast, take your Instagram selfies with a life-size bigfoot model, and learn more about the Sasquatch. Head to the store for for souvenirs!
13. Baldpate Inn Key Collection
4900 S, CO-7, Estes Park, CO
Baldpate Inn boasts its easy access to adjacent Rocky Mountain National Park…and a key collection to rival any other. The Estes Park hotel houses the largest public key collection in the world. They currently have over 20,000 keys from all over the world. In their key room you'll find keys that open some of the most interesting locks in the world including Mozart's wine cellar, Frankenstein's Castle, Westminster Abbey, and the White House bathroom. Visitors can donate their own keys to the collection!
14. The Creede Fork: The Largest Fork in America
Cascada Bar and Grill, 981 La Garita St, Creede, CO
The Creede Fork was created by local artists Chev and Ted Yund after being commissioned by the owner of a local Mexican restaurant (Cascada Bar and Grill). The 39-foot tall, 600-pound, hand-welded aluminum utensil was purposely built to become the Largest Fork in America, edging out the previous record holder, the Giant Fork in Springfield, Missouri.
15. Petrified Wood Service Station
501 N Main St., Lamar, CO
Petrified wood is the fossilized remains of terrestrial vegetation, like trees or plants. This building in Lamar was built in 1932 from petrified wood that is over 175 million years old. The largest piece in the structure weighs 3,200 pounds and it is said that the floor is "the oldest hardwood floor in the world." Originally a gas station, the Petrified Wood Service Station is now home to Stagner, inc., an automotive sales and service business.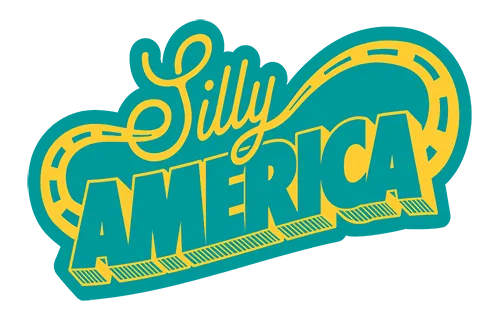 Pin this list of the 15 best Colorado roadside attractions: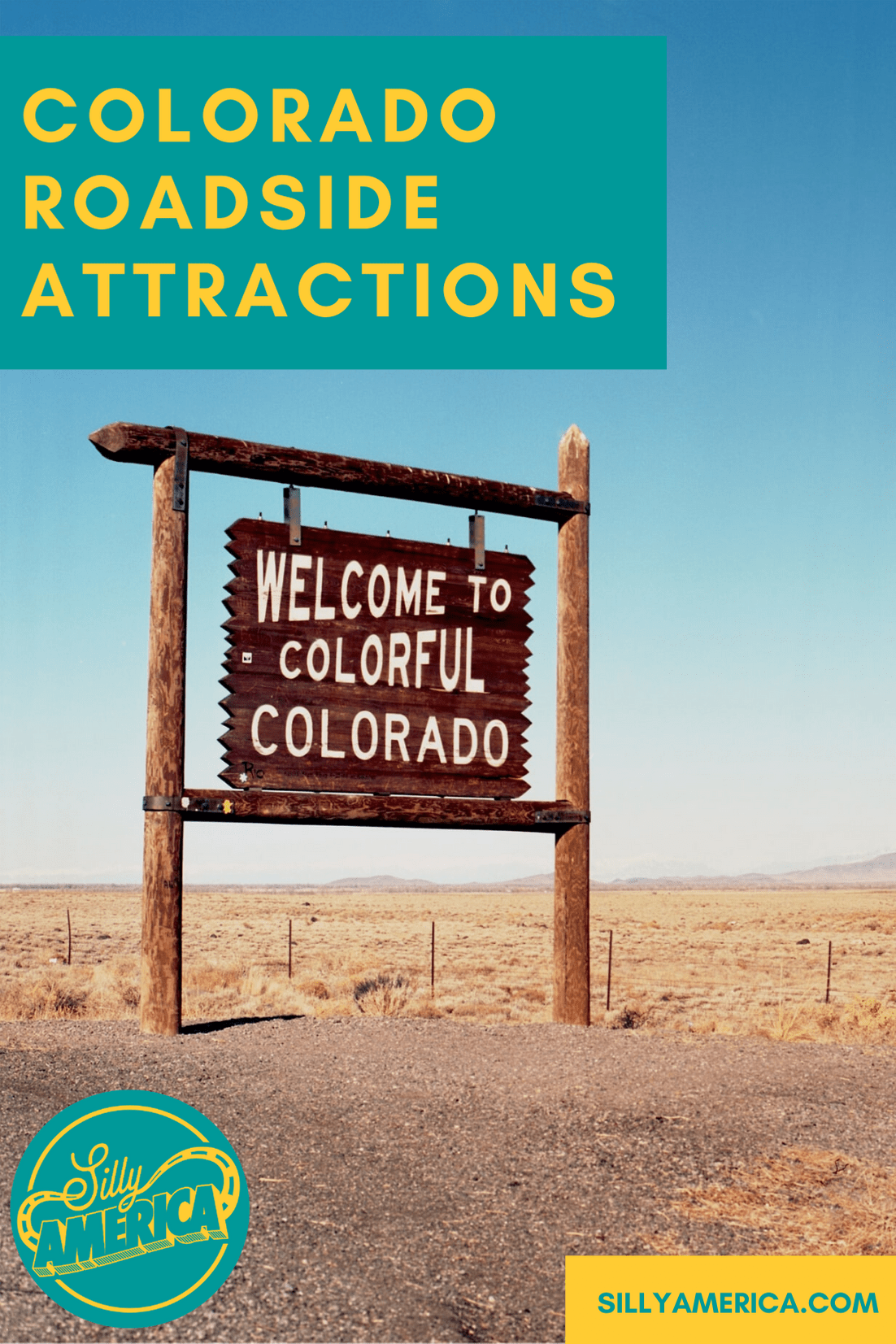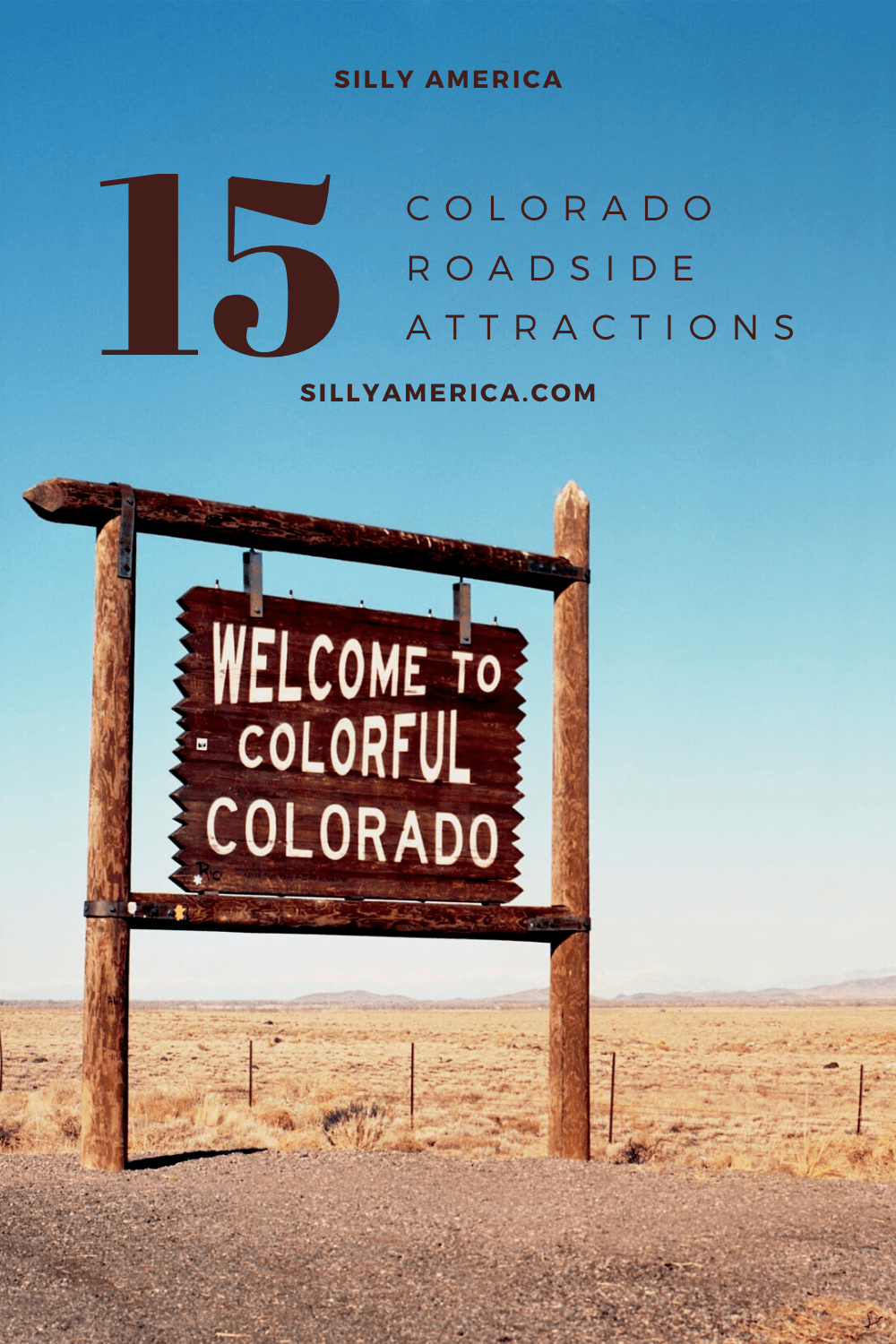 Photo by Kait Herzog on Unsplash