This Denver roadside attraction will have you saying yea or nay. Actually, it will have you saying both yay and neigh! It is The Yearling, a big red chair with a horse in Denver, Colorado.
The Yearling features a 21-foot tall, 10-foot wide red-painted steel chair. Standing on top of the seat is "Scout," a young 6-foot tall fiberglass pinto horse.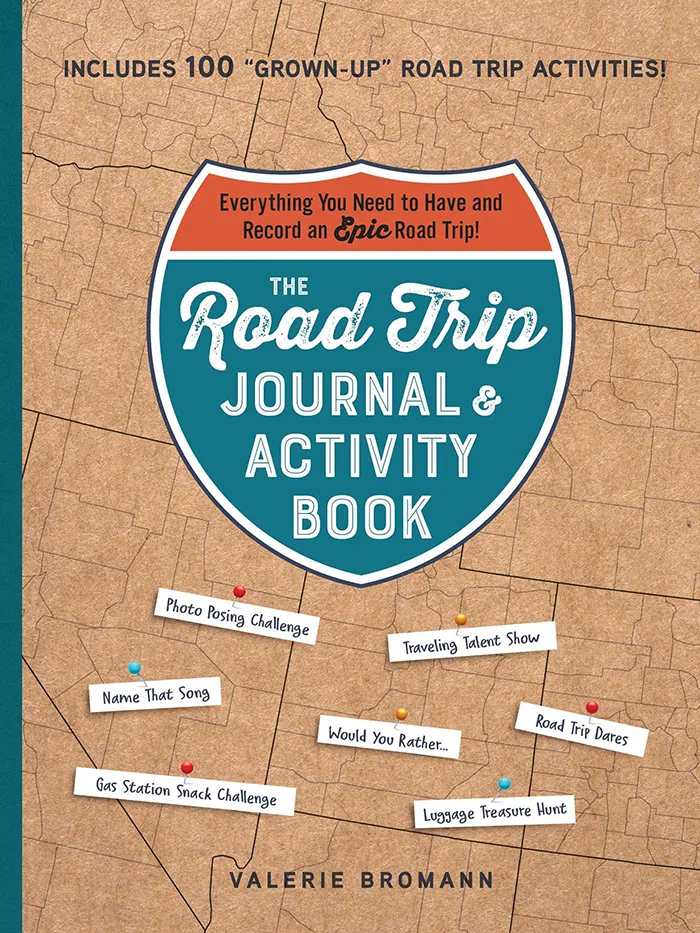 The Road Trip Journal & Activity Book
Everything You Need to Have and Record an Epic Road Trip!
Enjoy fun games and challenges to pass the time on your next road trip and have a keepsake to look back on for years to come with this entertaining must-have for your next vacation.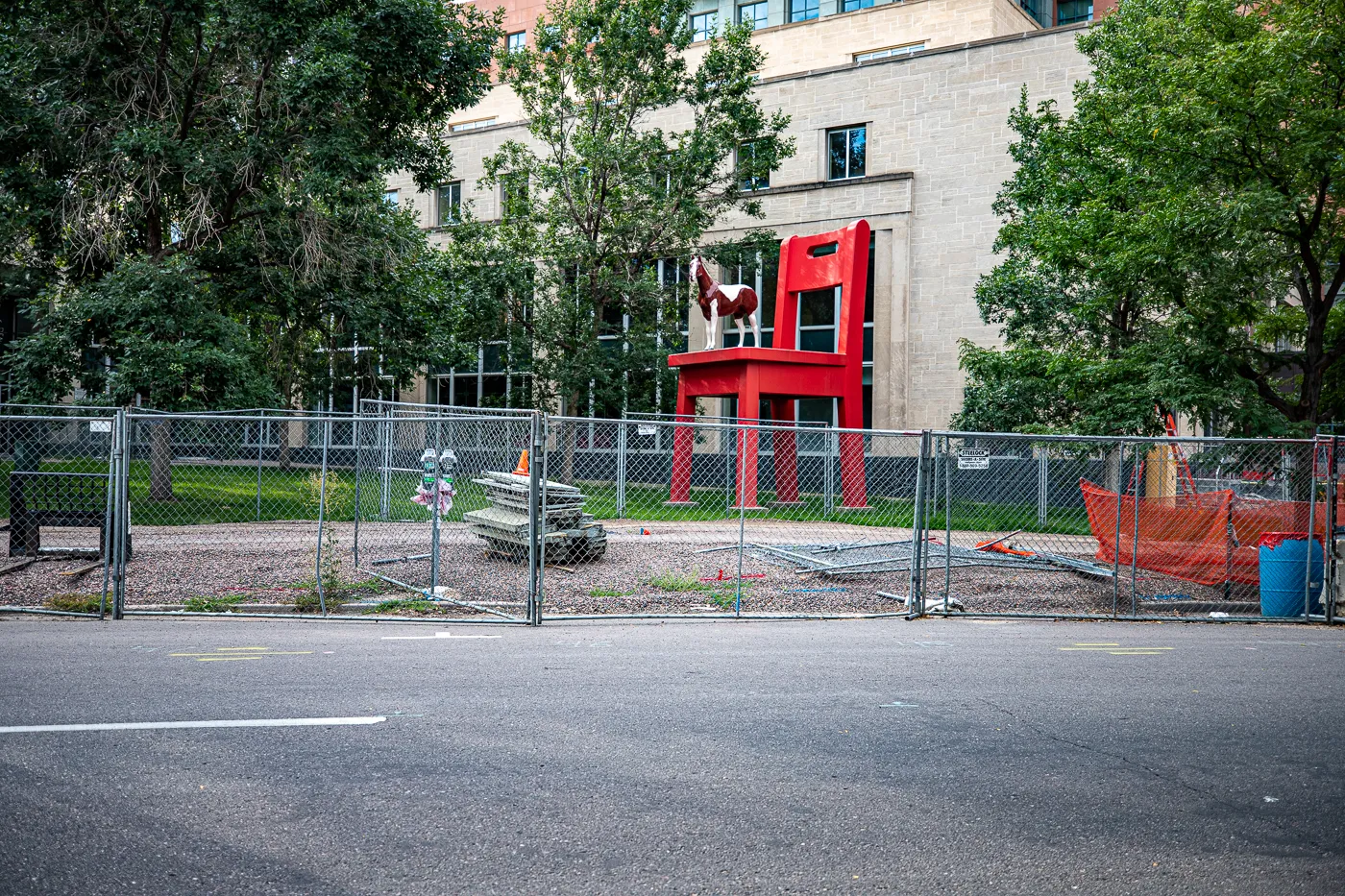 The sculpture was created by artist Donald Lipski who wanted to create a piece of artwork that would appeal to the natural whimsy of a child.
The Yearling sculpture was originally meant to be displayed at a children's elementary school in the Washington Height area of New York City. After an artistic difference (the school reportedly wanted Lipski to leave the horse off) it was briefly displayed in New York City's Central Park in 1997 before finding its permanent home outside of the Children's Wing of the Denver Public Library in 1998.
This artwork is so popular that it is often voted as a local favorite public work, has appeared on the cover of the Denver Telephone Directory, and has even been the subject of a question on Jeopardy!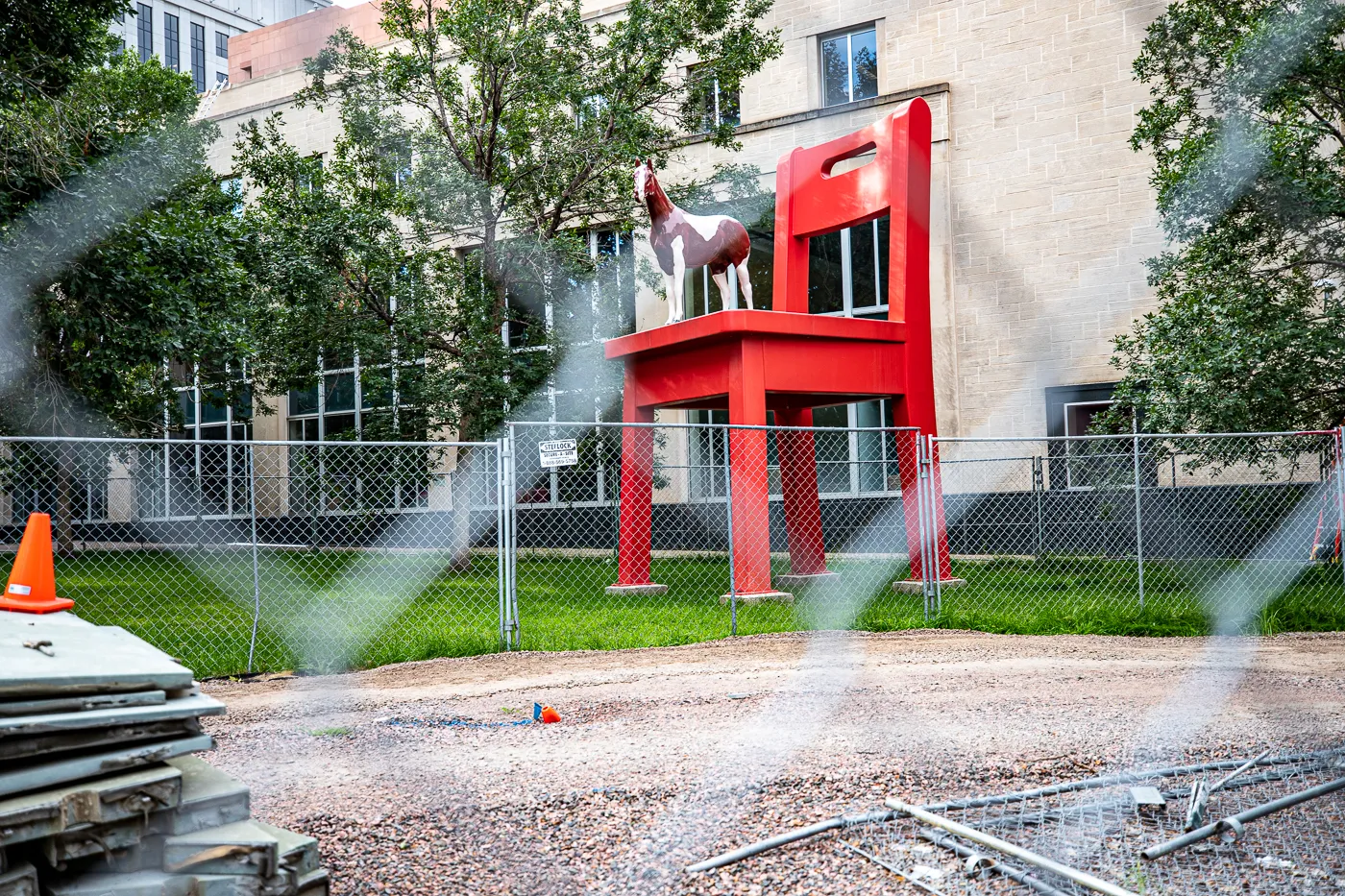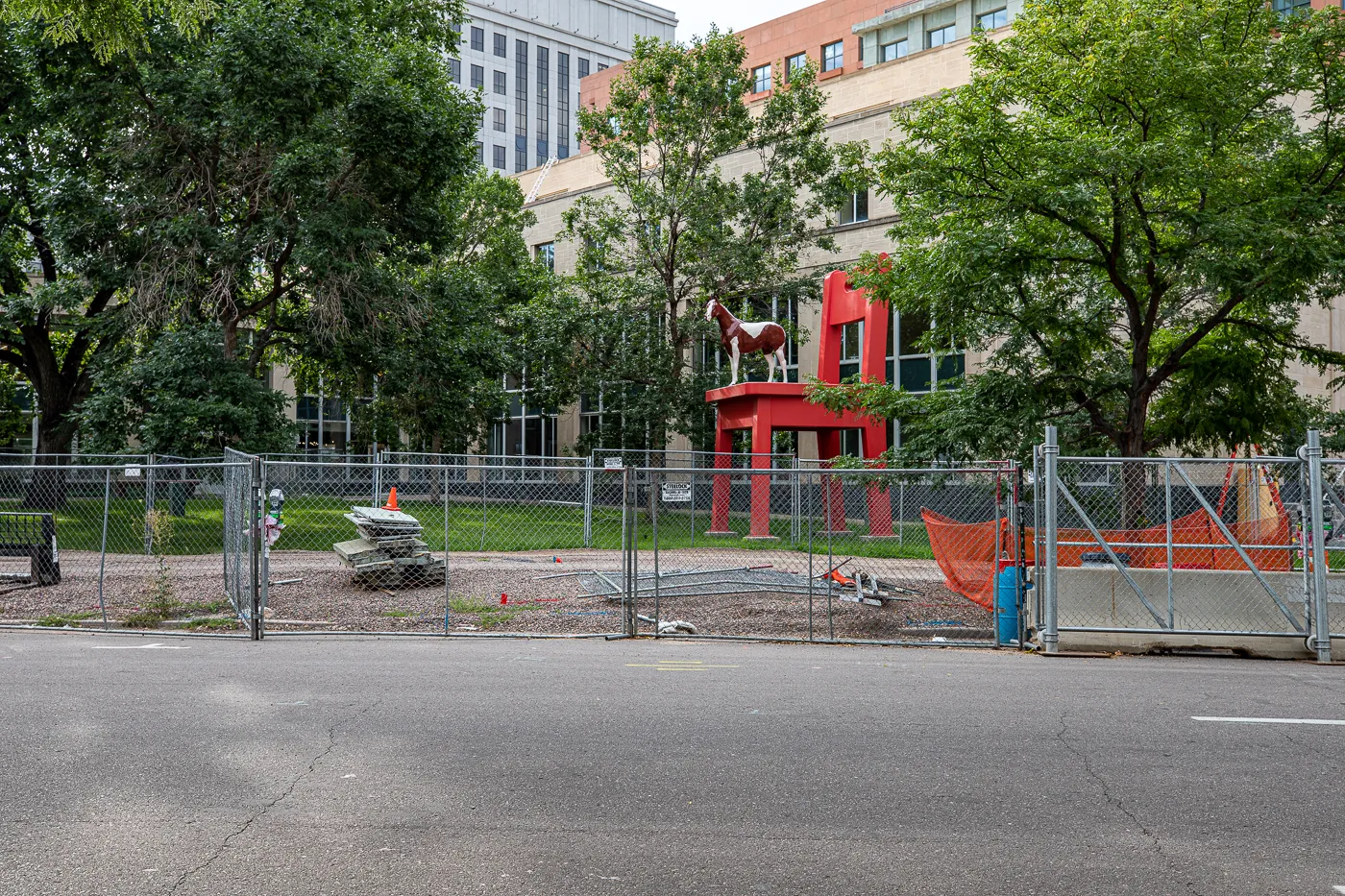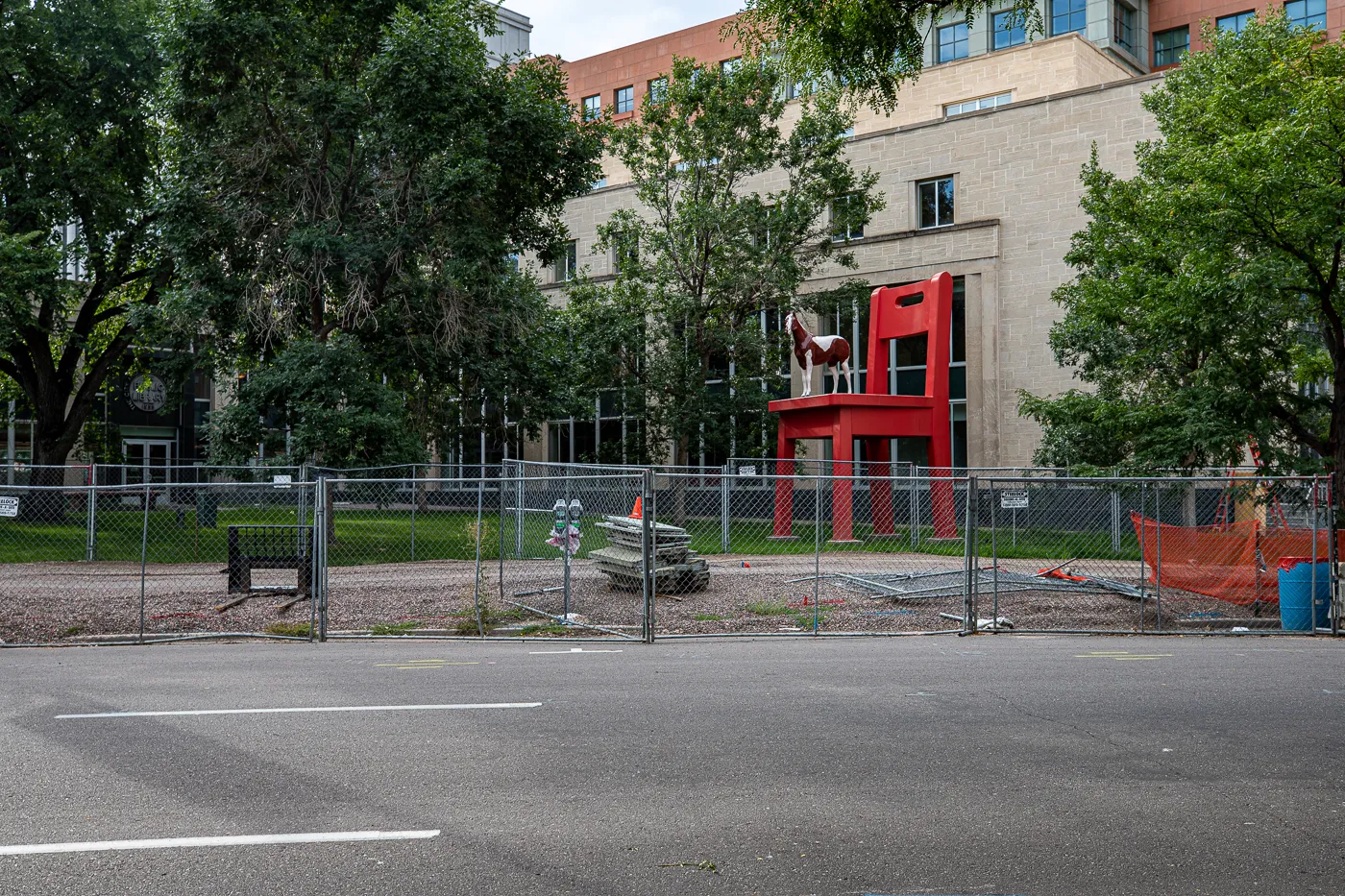 If you love this Colorado roadside attraction, look for these other tourist attractions around Denver: the Giant Pencil, Little Man Ice Cream Giant Milk Can Ice Cream Shop, Scottish Angus Cow & Calf, and Big Sweep Giant Dustpan and Broom.
The Yearling – Big Chair with Horse
Address: Denver Public Library, 32 W 14th Ave, Denver, CO 80202
Cost: Free to See
Hours: Always Visible
Pin this Denver roadside attraction to save for your Colorado road trip itinerary!