Visiting Denver? Don't erase Colorado this roadside attraction from your itinerary. The Giant Pencil in Denver, Colorado is definitely a big draw!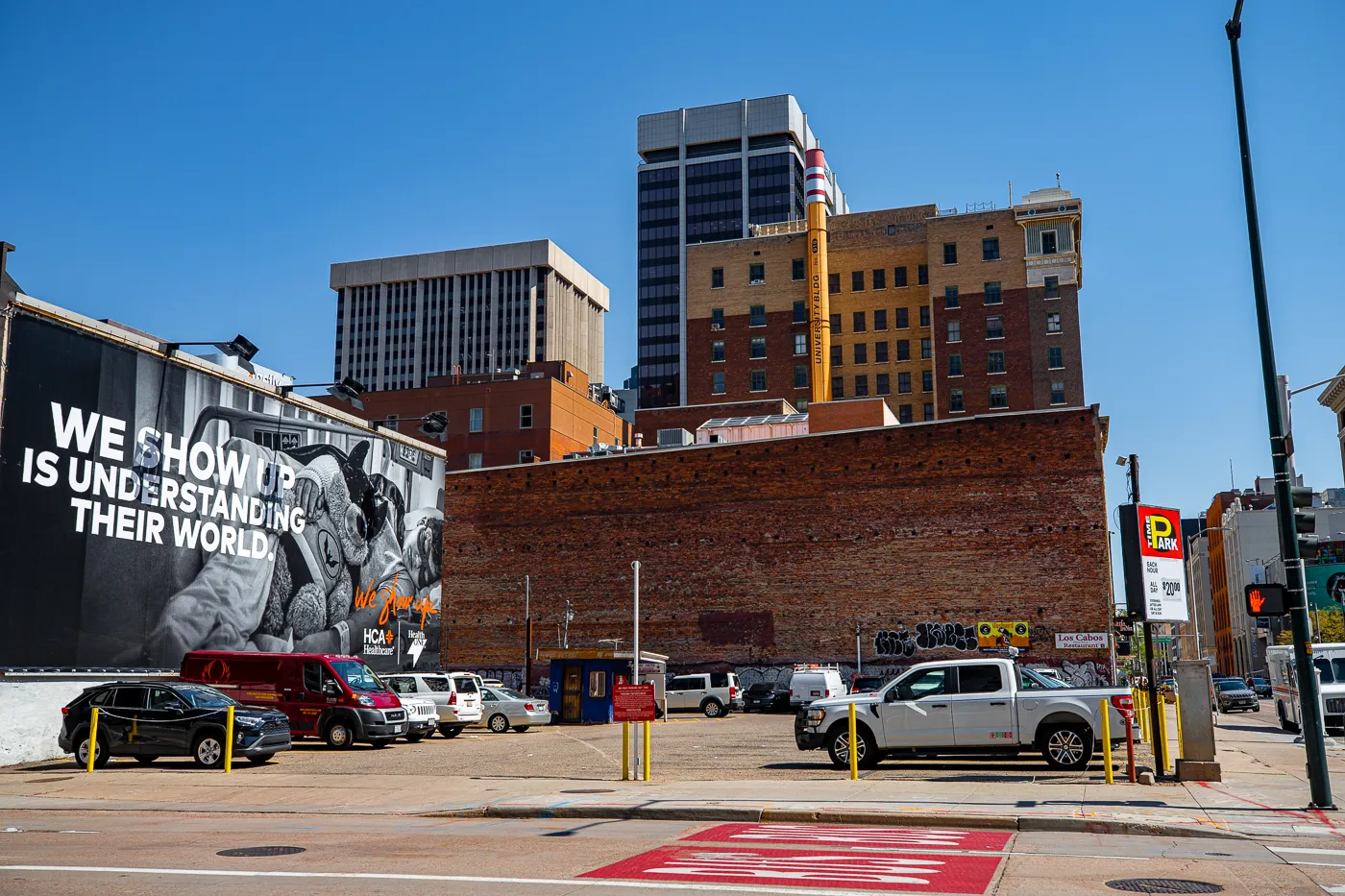 This 15-story tall pencil is actually a smokestack, which was once used to vent coal smoke from the building's heating system. In 2013 it was painted to resemble a giant number 2 pencil, complete with the signature yellow paint color and an eraser. Up the side of the big pencil is printed "University Bldg" to signify the building it sits on top of.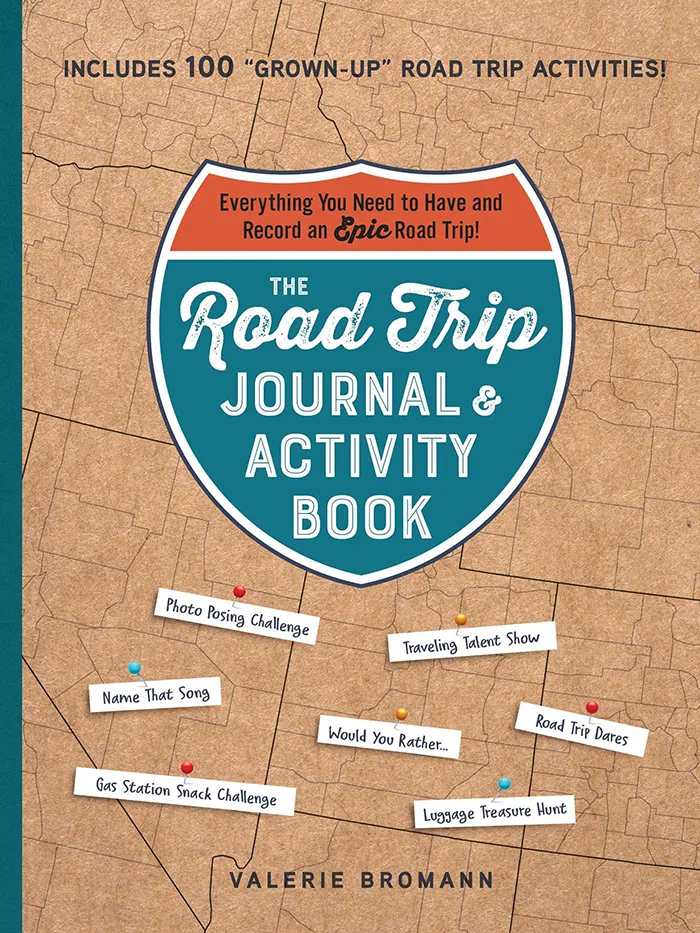 The Road Trip Journal & Activity Book
Everything You Need to Have and Record an Epic Road Trip!
Enjoy fun games and challenges to pass the time on your next road trip and have a keepsake to look back on for years to come with this entertaining must-have for your next vacation.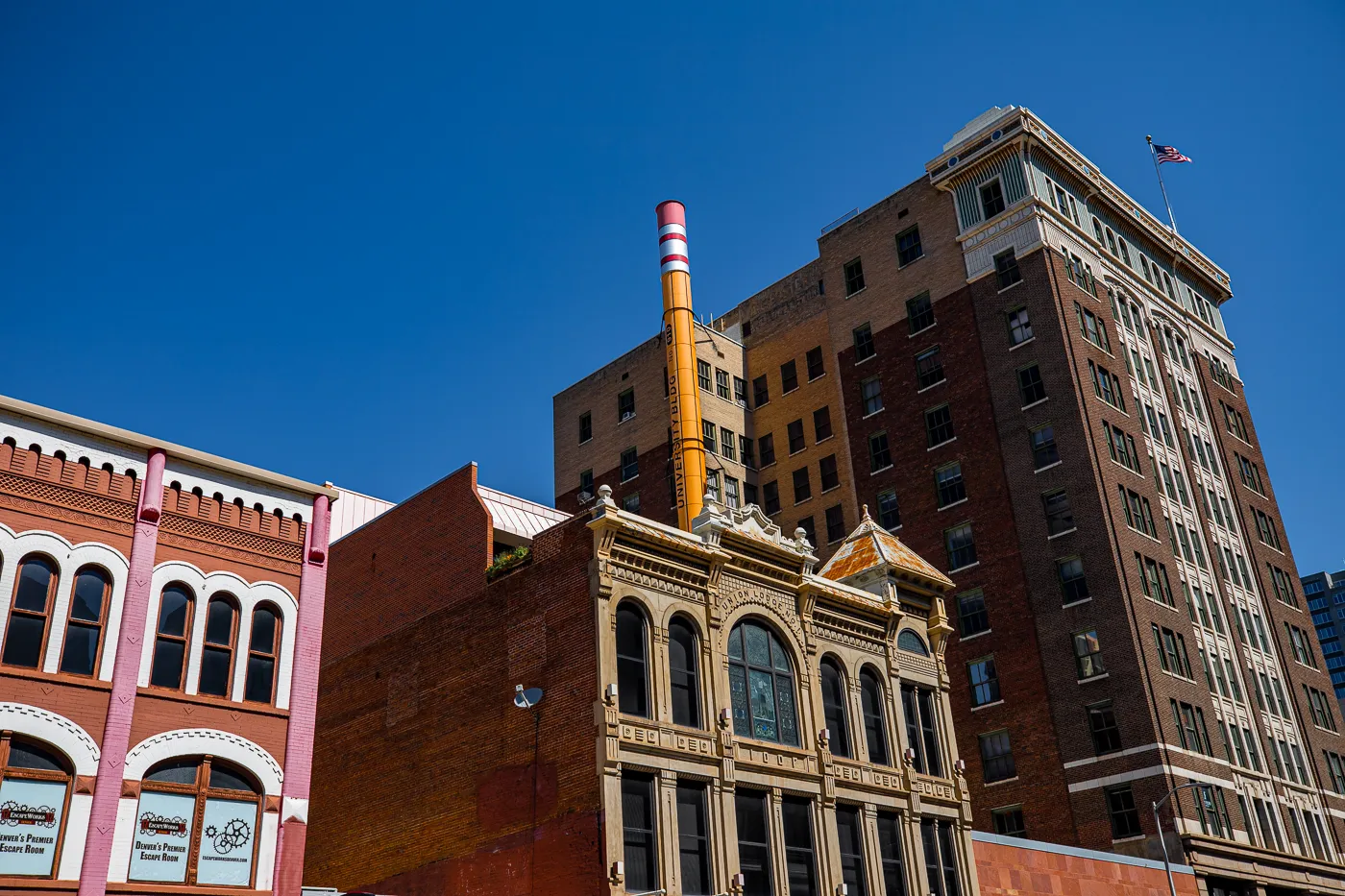 Find the pencil on the roof of the back of the University Building. Originally known as the A.C. Foster Building (named after a real estate developer responsible for its build), it was designed in 1910 by Fisher & Fisher Architects. In 1920, it was donated to the University of Denver, who again sold it in 1980.
While the official address of the University Building in Denver is 910 16th Street (on the 16th Street Mall), you can get the best view at 15th and Curtis. And be sure to look for it now. Rumors have been scribbling for years about plans to add six stories to the building, which would essentially erase this giant pencil from existence.
Looking for more giant pencils? Look for the Big Pencil in Casey, Illinois; the Big Pencil in Wytheville, Virginia; and the World's Largest Pencil at the City Museum in St. Louis.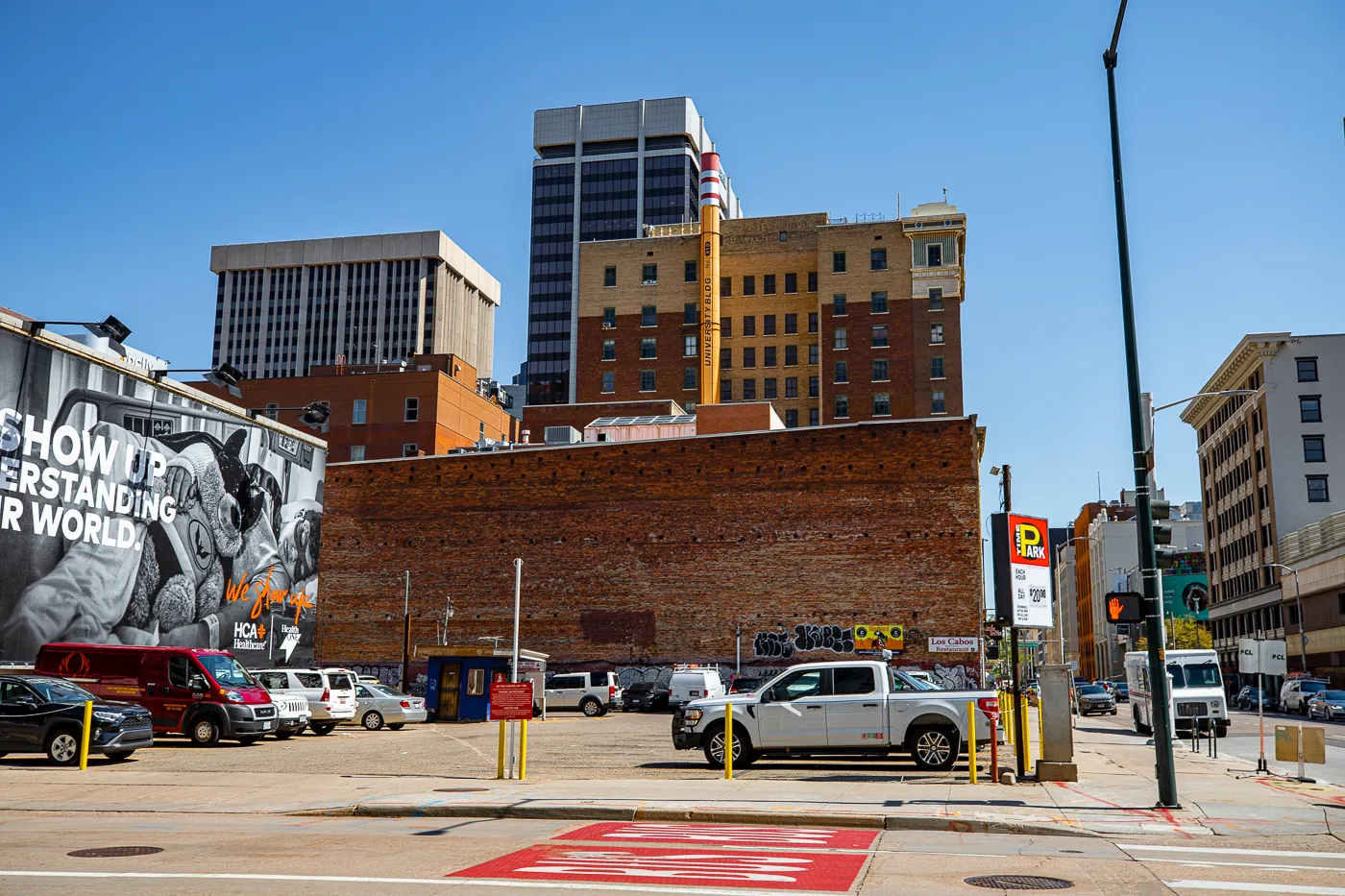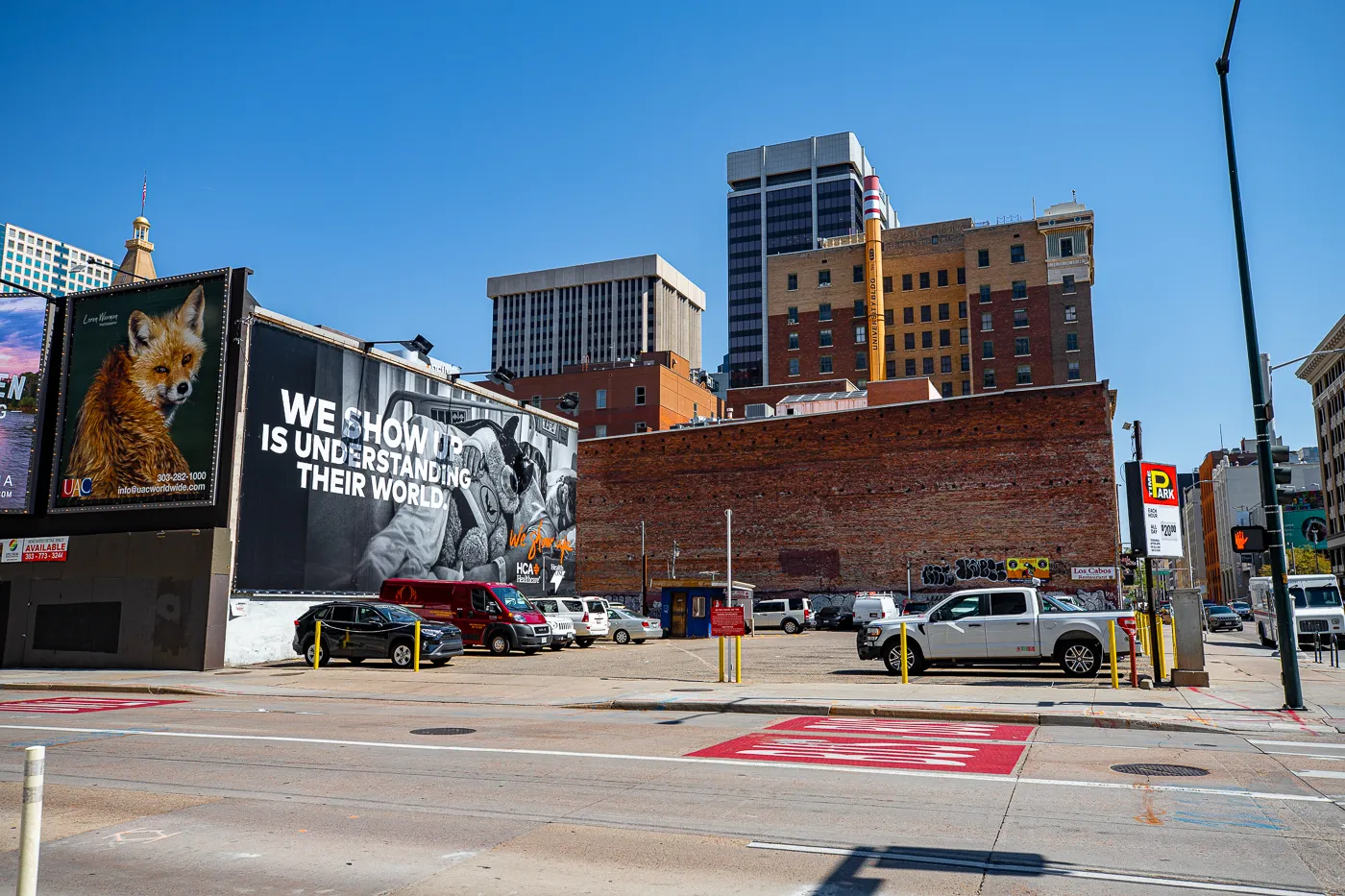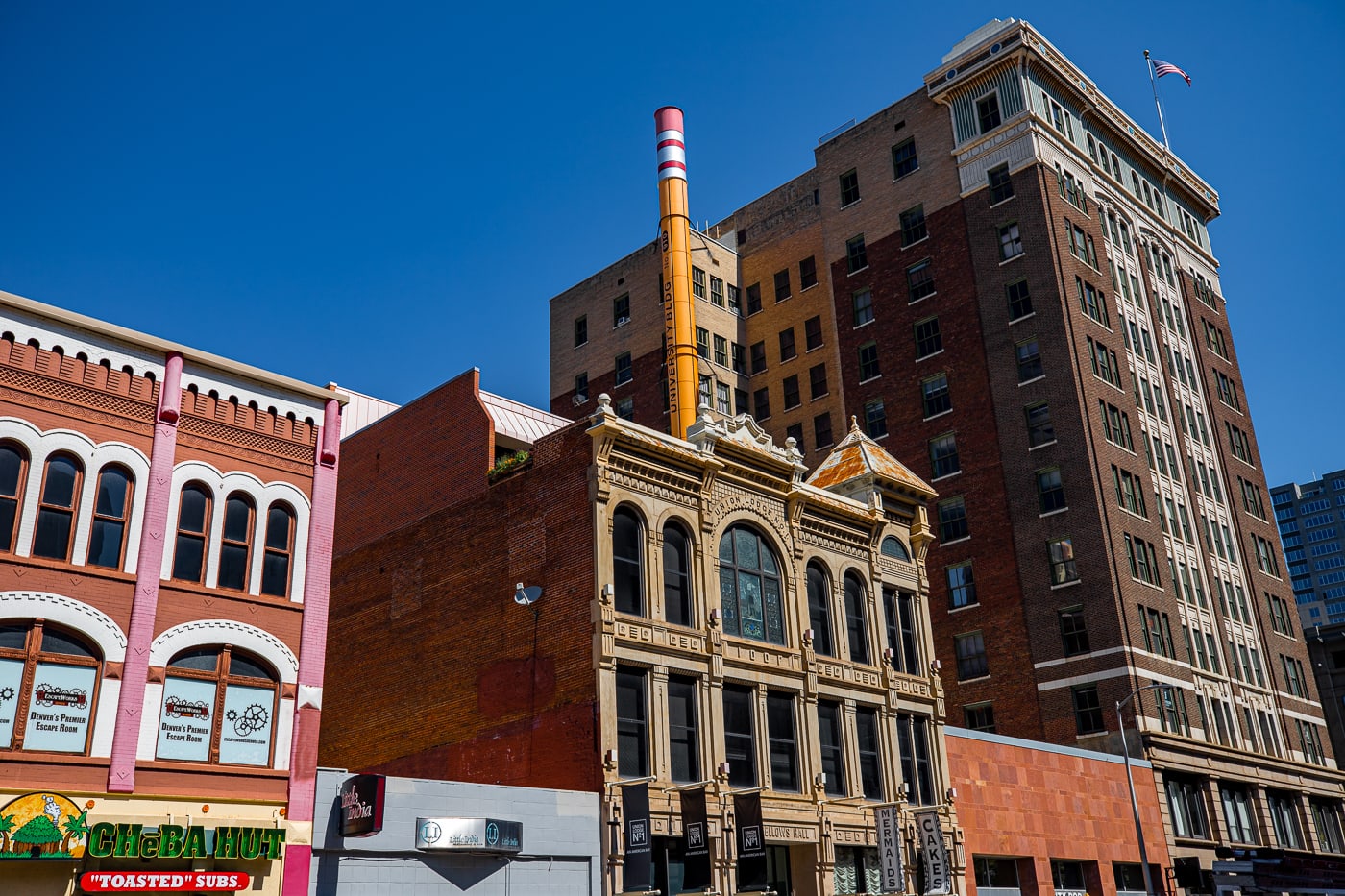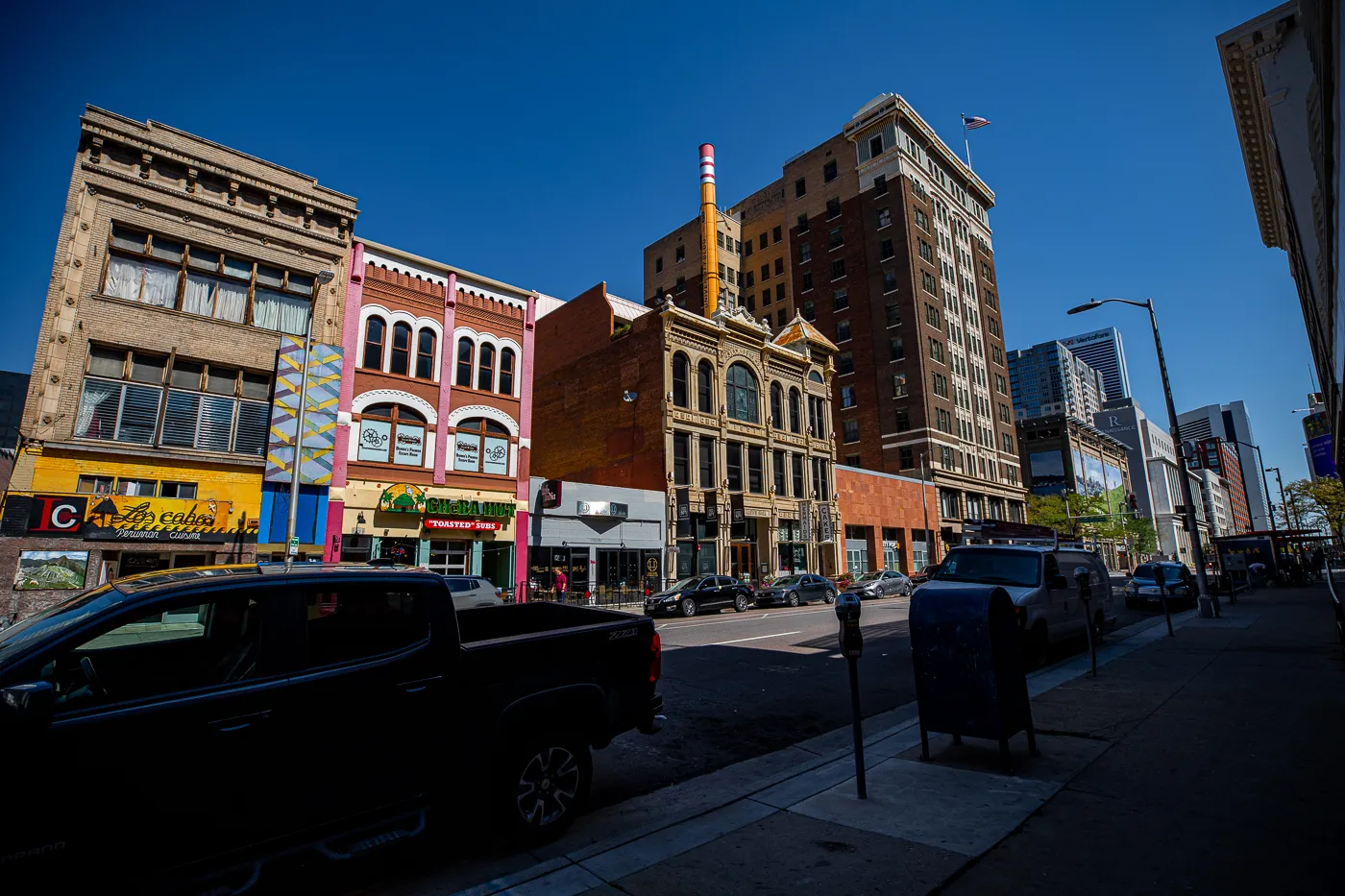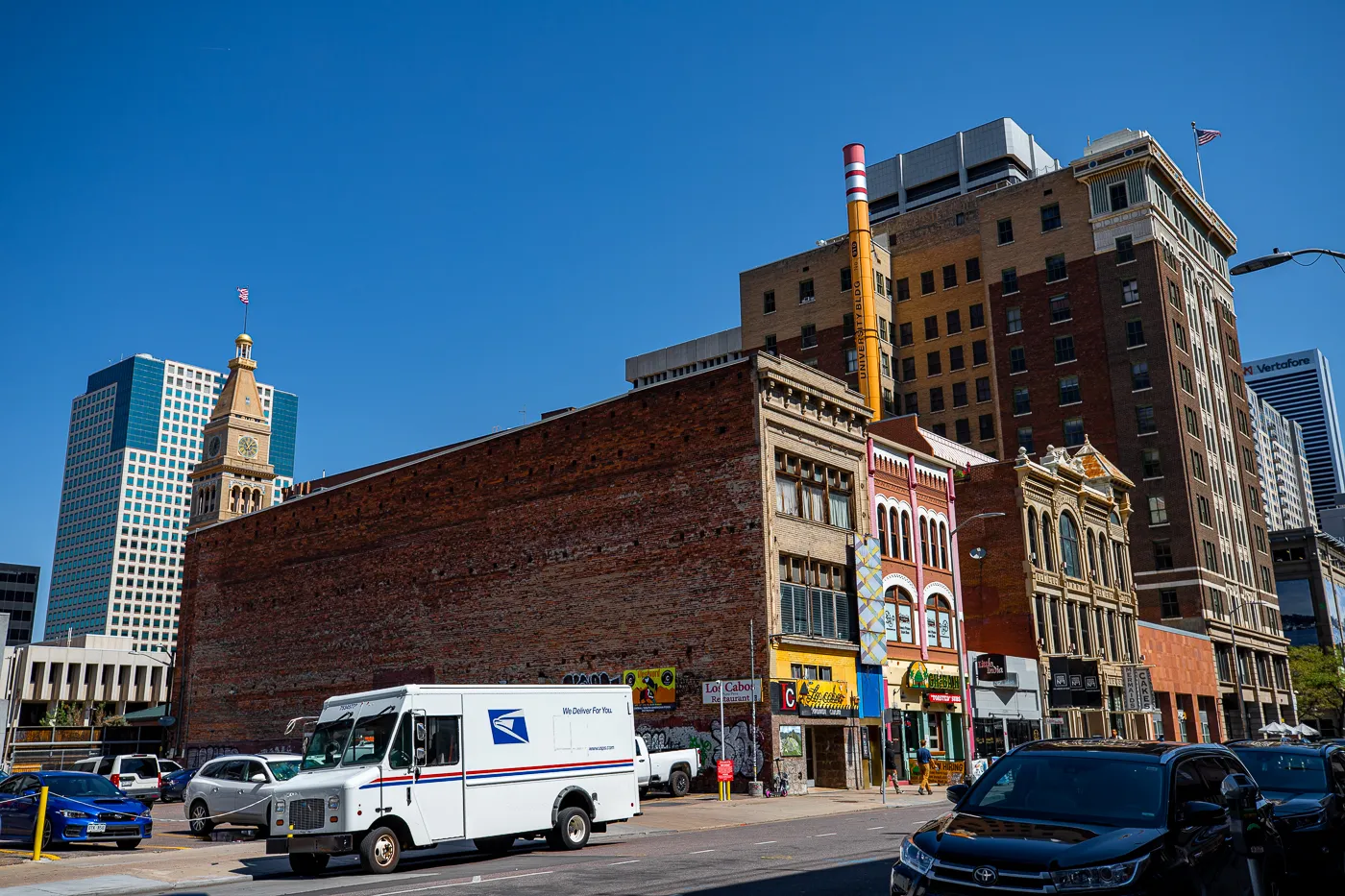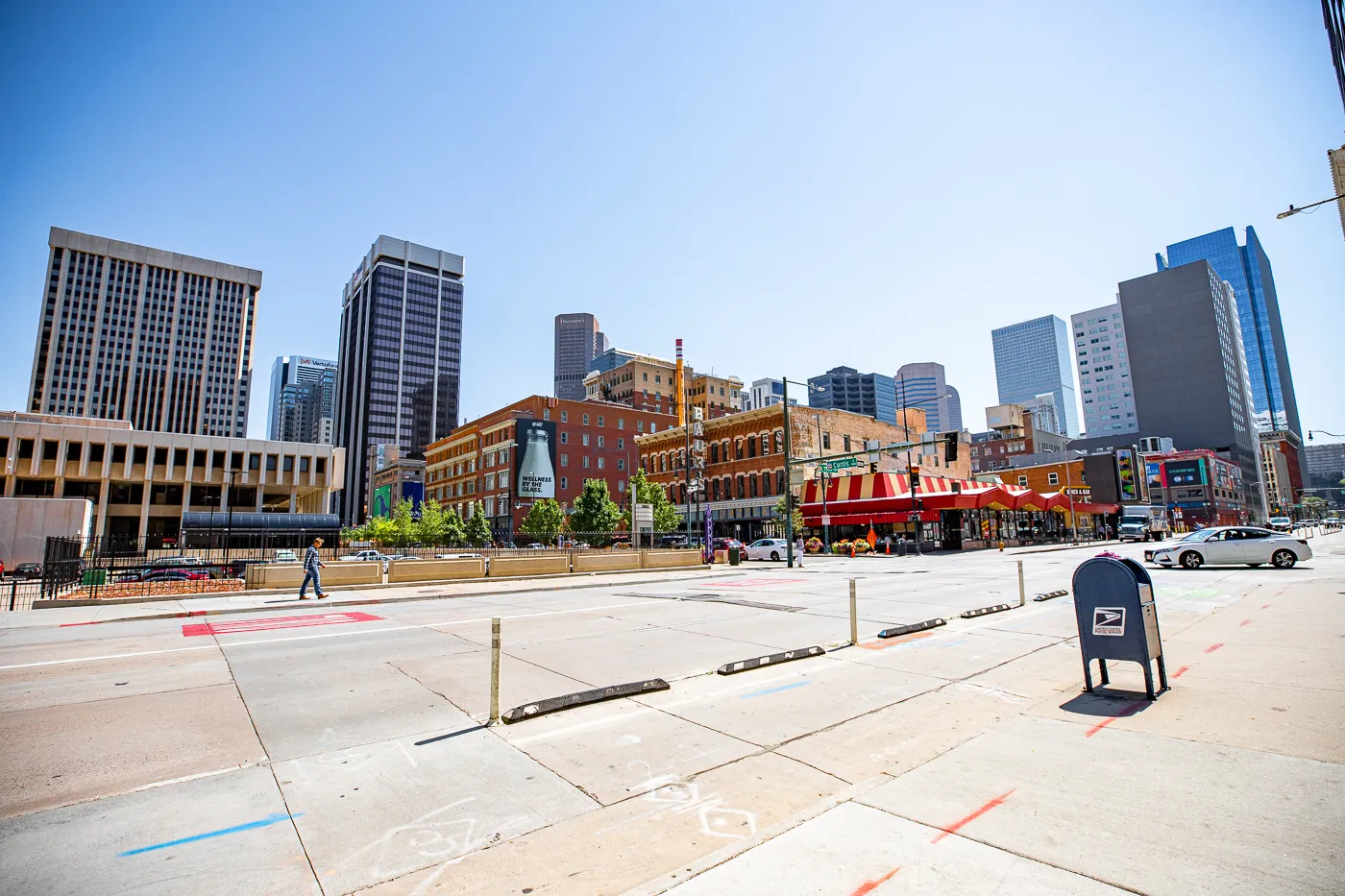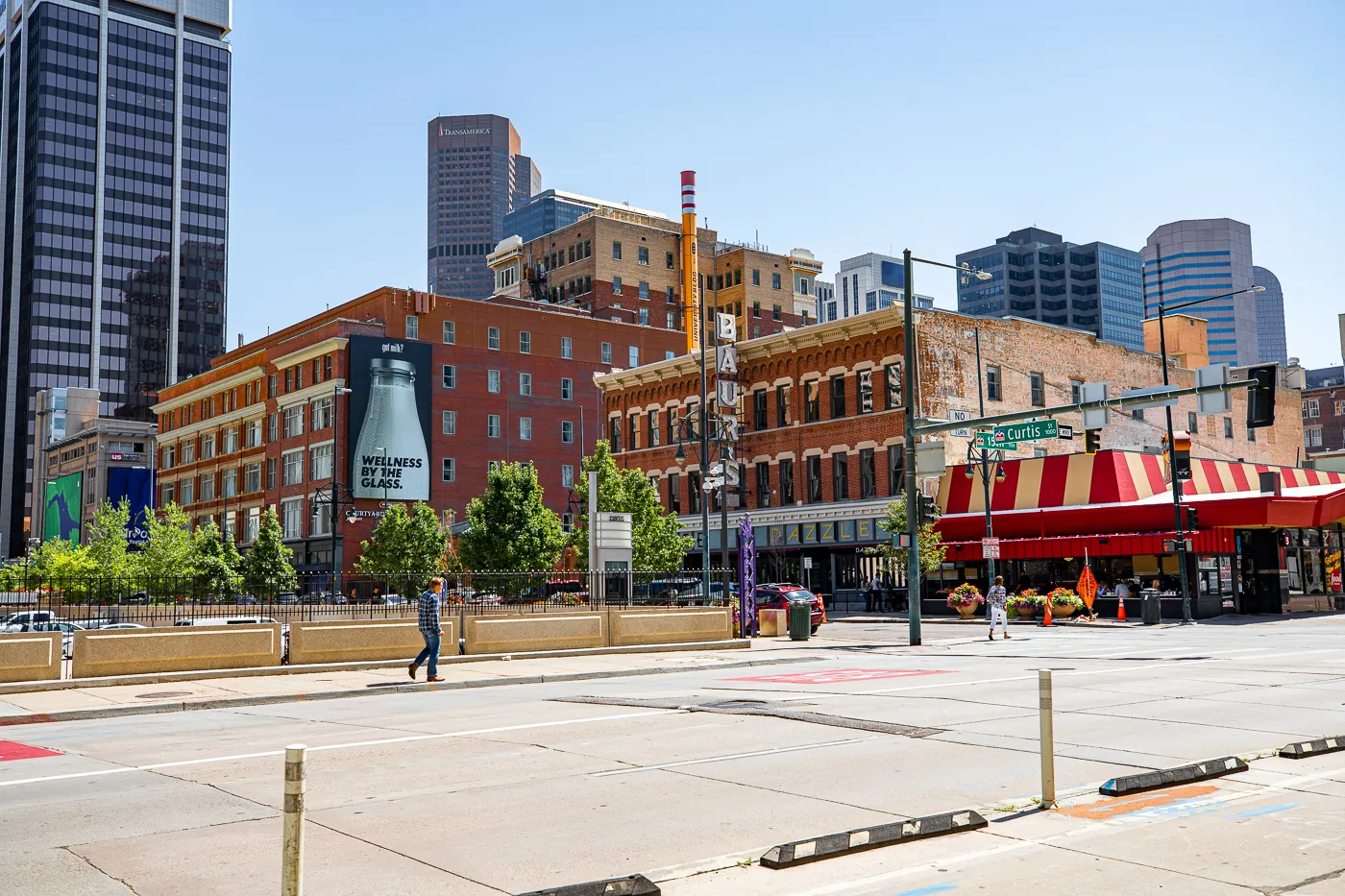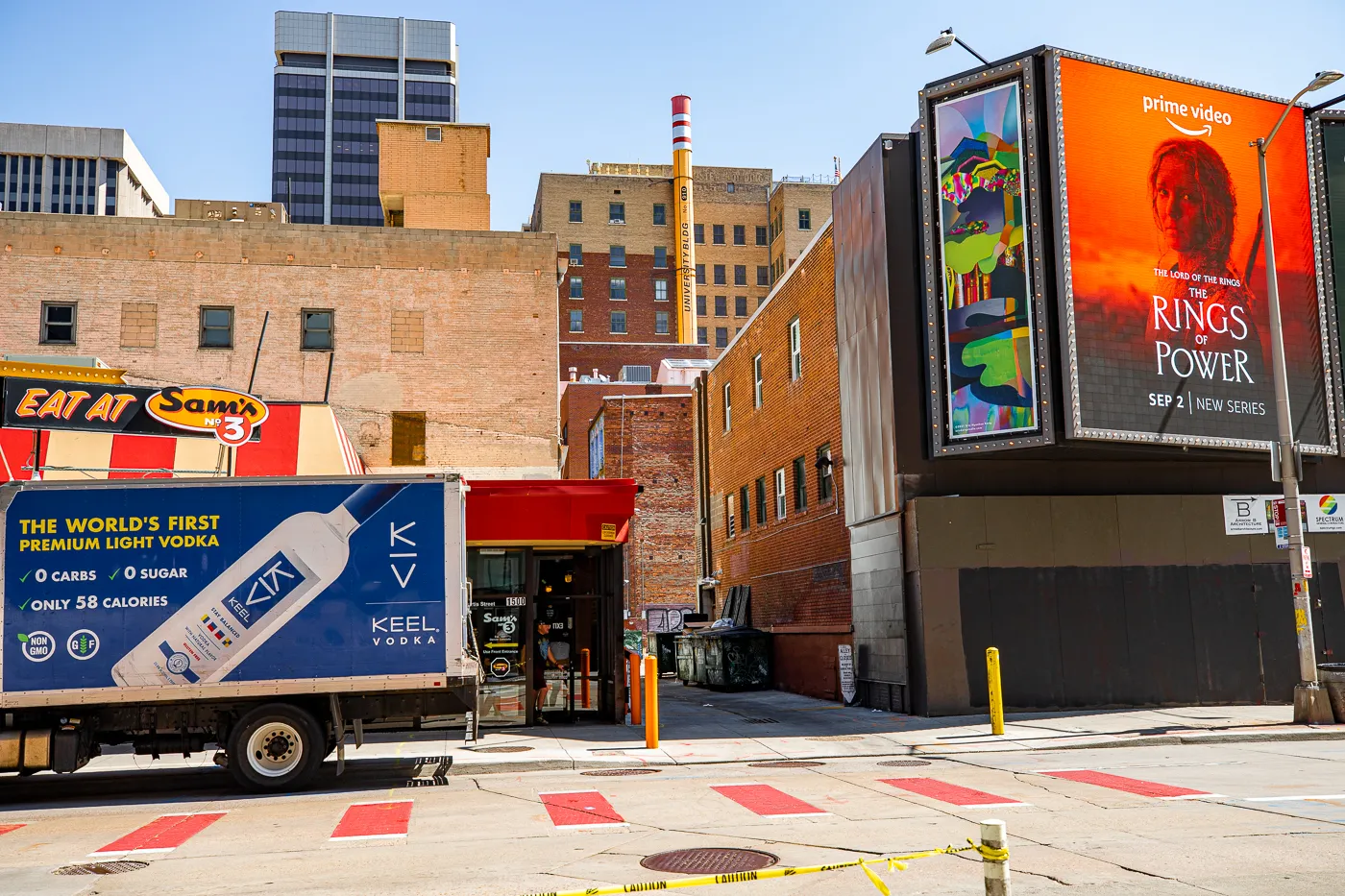 Giant Pencil in Denver, Colorado
Address: 1561 Champa St, Denver, CO 80202
Cost: Free to See
Hours: Always Visible
Pin this Denver Roadside Attraction: