The Chairy Orchard in Denton, Texas might be a little different than what you're expecting. If you show up thinking that you're going to spend the day picking a basket of fruit, you might be a little disappointed. But that type of orchard takes a backseat to this type. If you're looking for a unique Texas roadside attraction, get ready to take a seat, at this orchard, you'll find chairs, not cherries.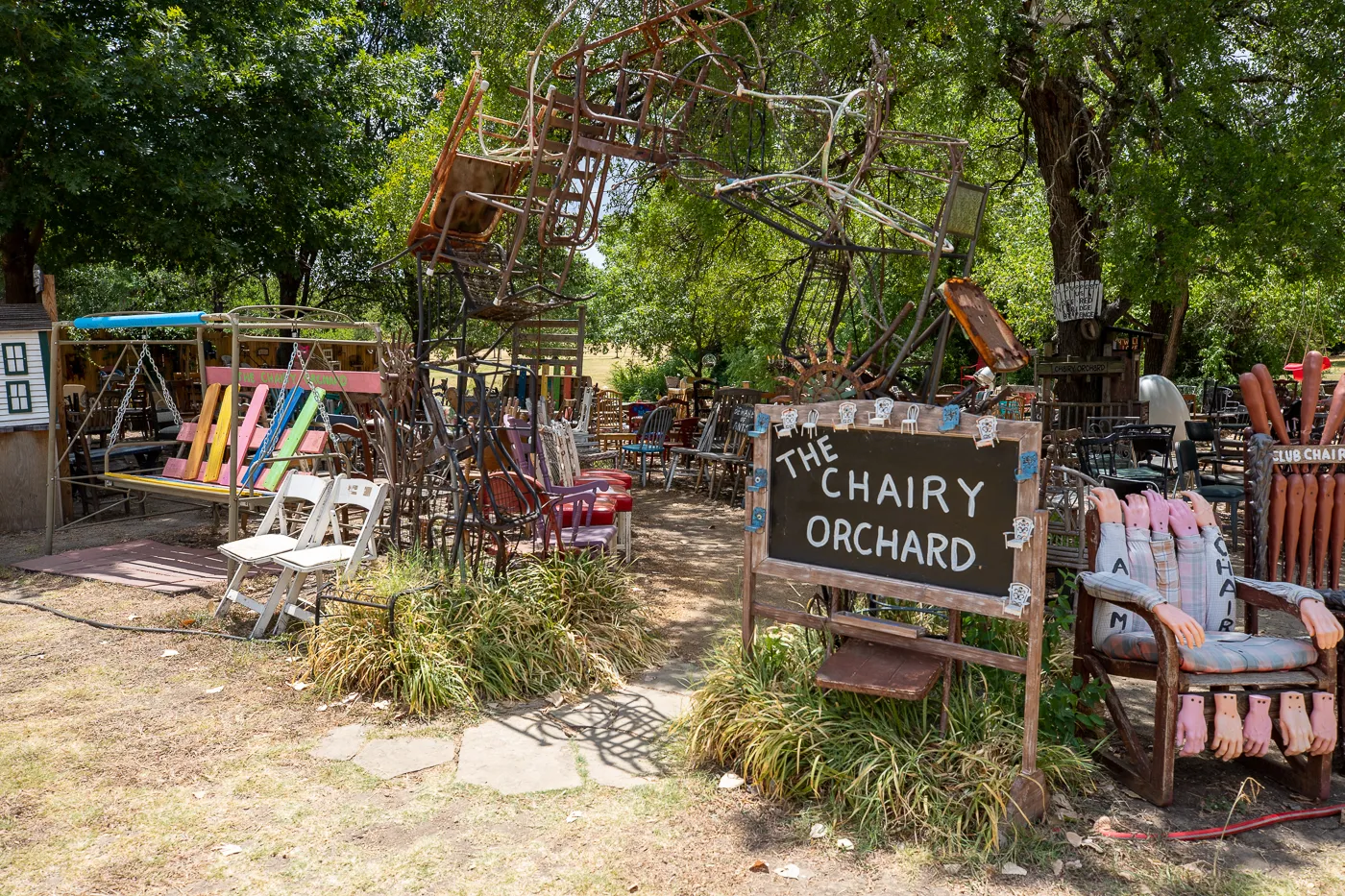 You won't find any cherries at the Chairy Orchard in Denton, Texas. What you will find are chairs, and lots of them. There are wedding chairs, musical chairs, big chairs, small chairs, rocking chairs, musical chairs, chairs nailed to fences, chairs hanging from trees, chairs, chairs, and more chairs. Everywhere you look you will find hundreds of chairs in every shape and size.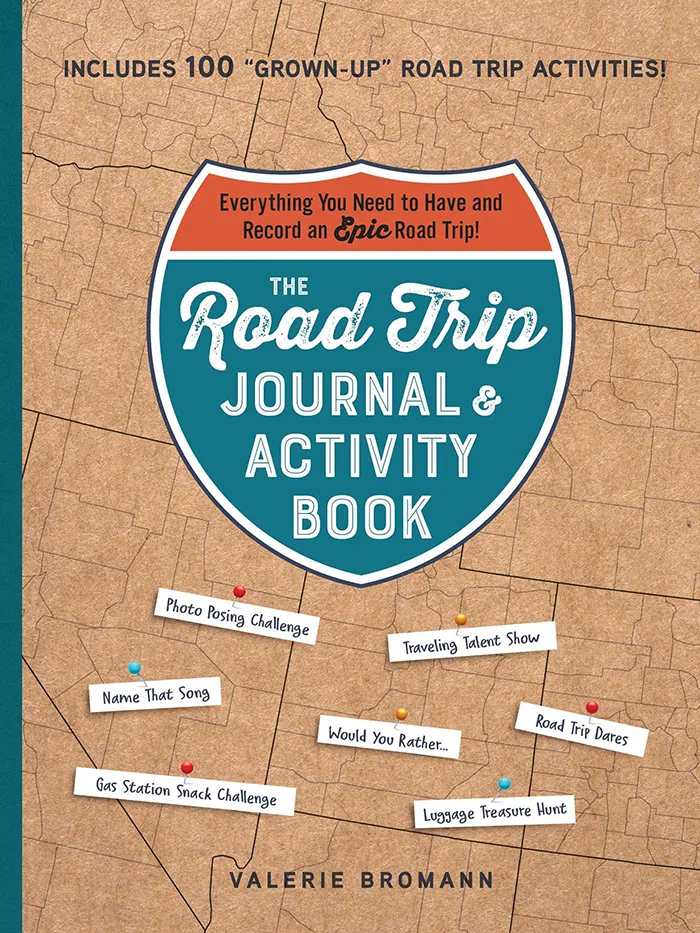 The Road Trip Journal & Activity Book
Everything You Need to Have and Record an Epic Road Trip!
Enjoy fun games and challenges to pass the time on your next road trip and have a keepsake to look back on for years to come with this entertaining must-have for your next vacation.
And every visit is different from the last, as special holiday chairs come and go, people bring in new chairs, and everything is rearranged by visitors.
The chairwomen of this Texas roadside attraction are Judy Smith and Anne Pearson, also known as the "chairy fairies." These next door neighbors have been friends for over 40 years. The lot between their homes was always empty, but used. What started with just one chair lead to more and more until the hundreds packed in that you'll find today. The chairs come from garage sales, thrift stores, and dumpsters. Some even are donated by visitors.
This roadside attraction will be sure to keep you on the edge of your seat. Which seat that is, well, you just have to pick one! But don't worry there are plenty to choose from.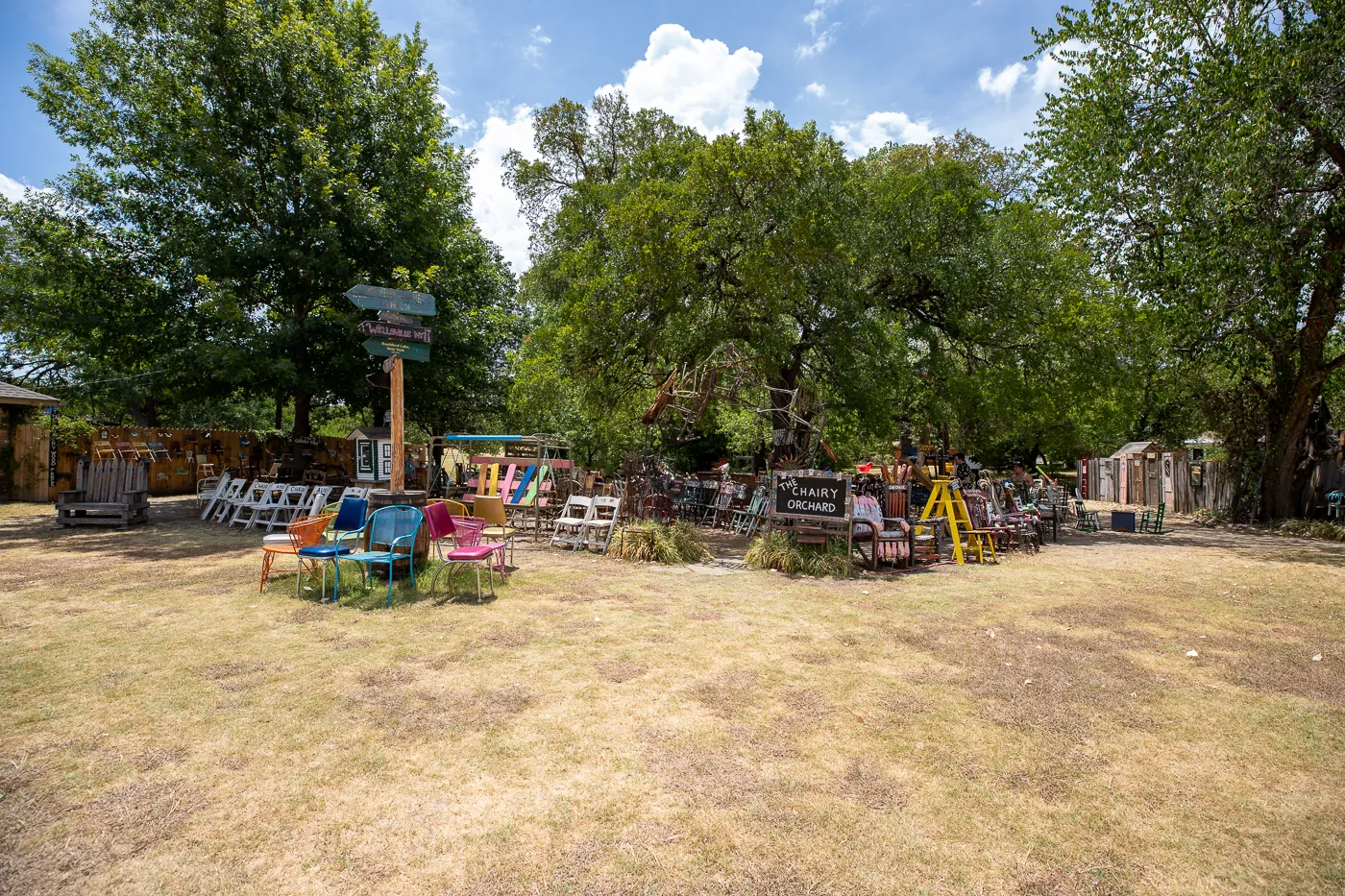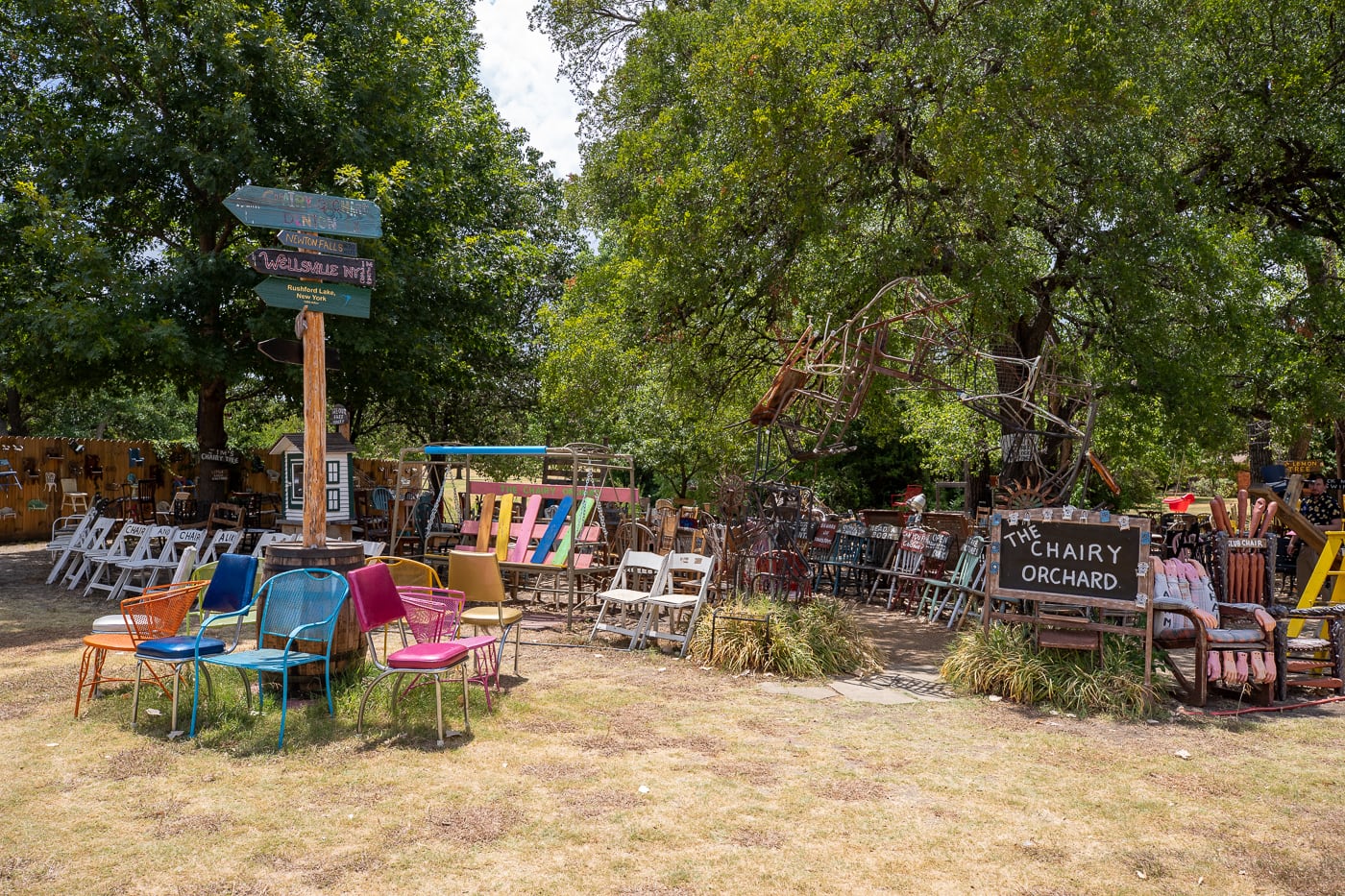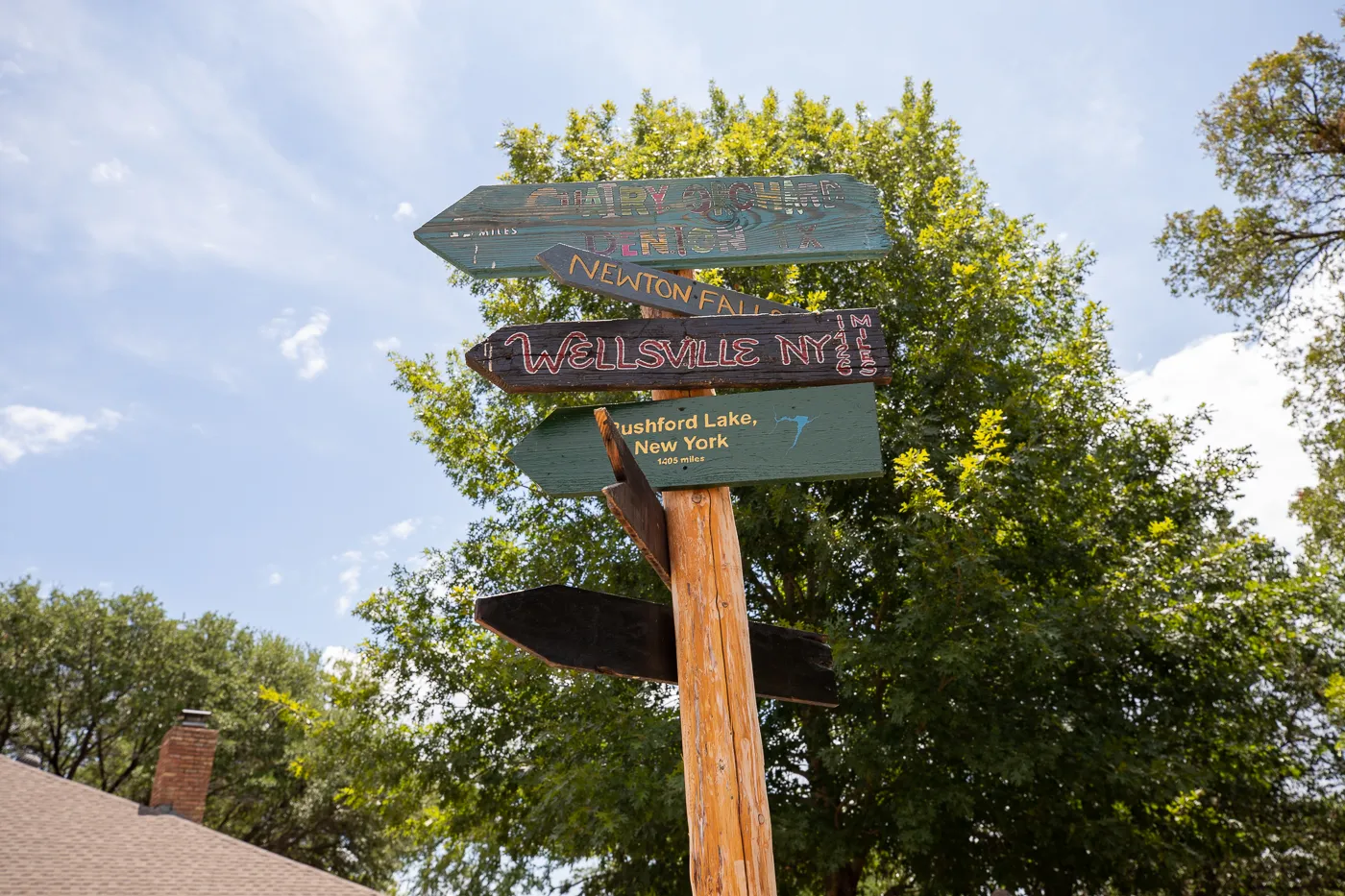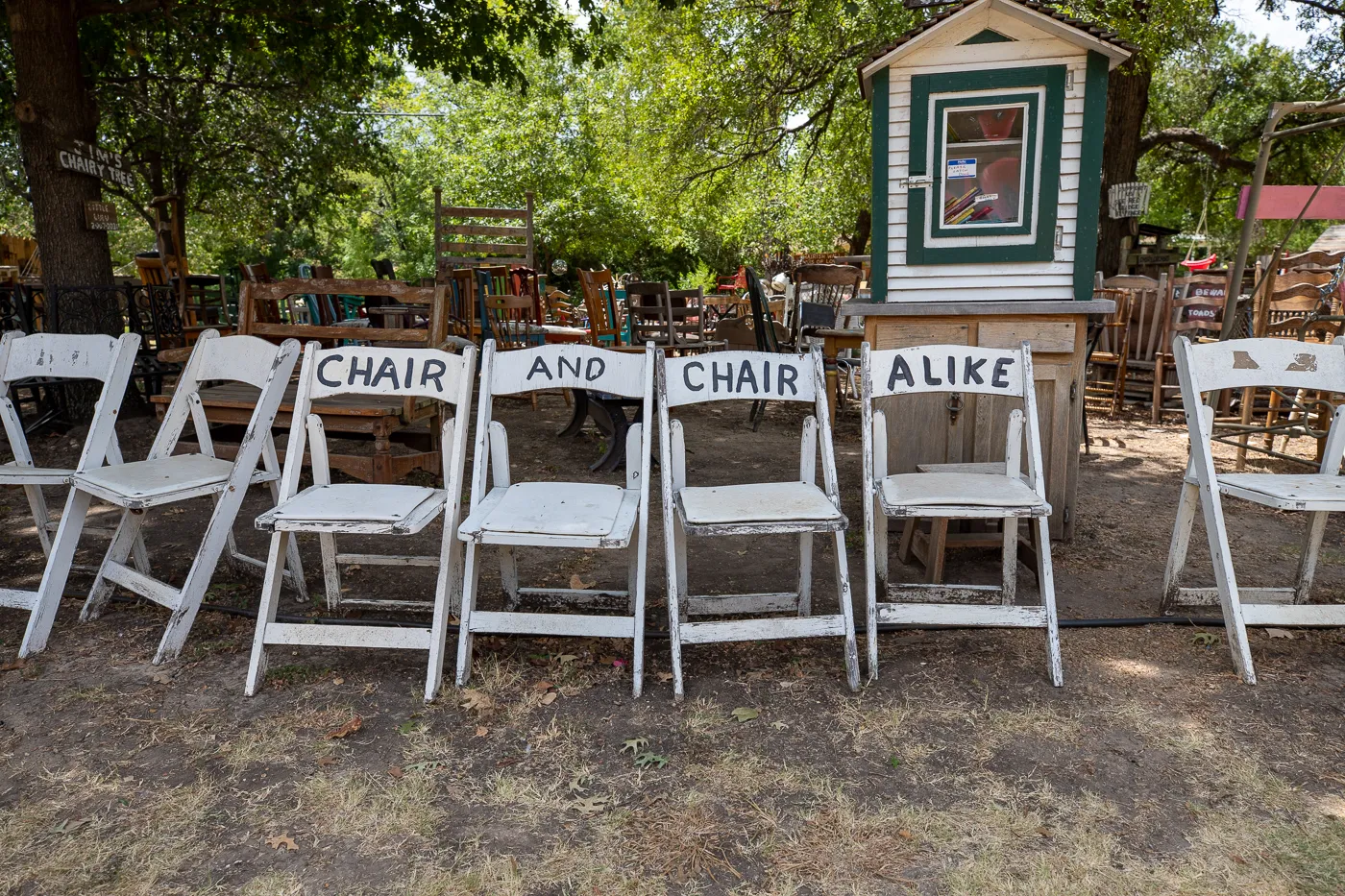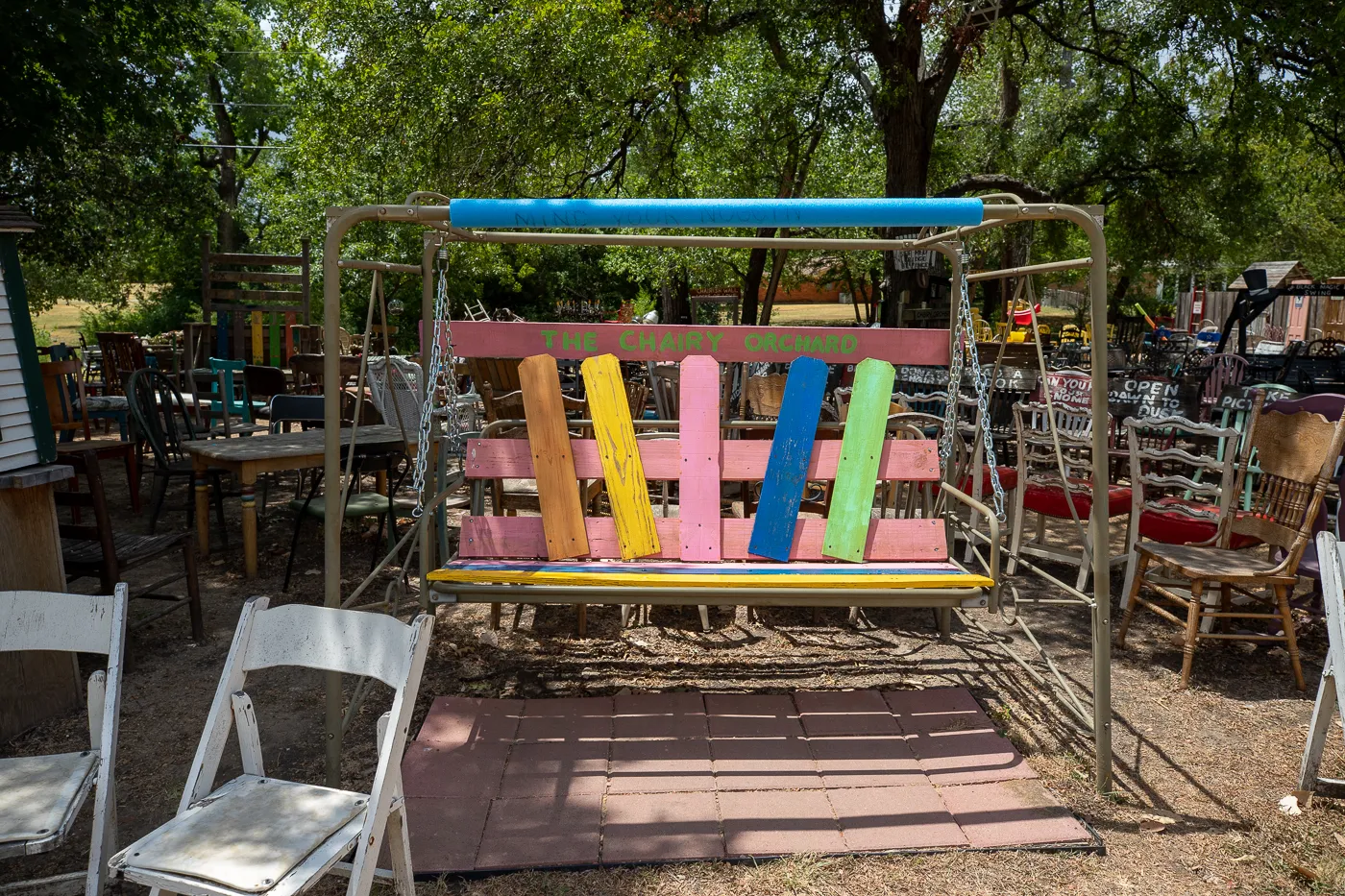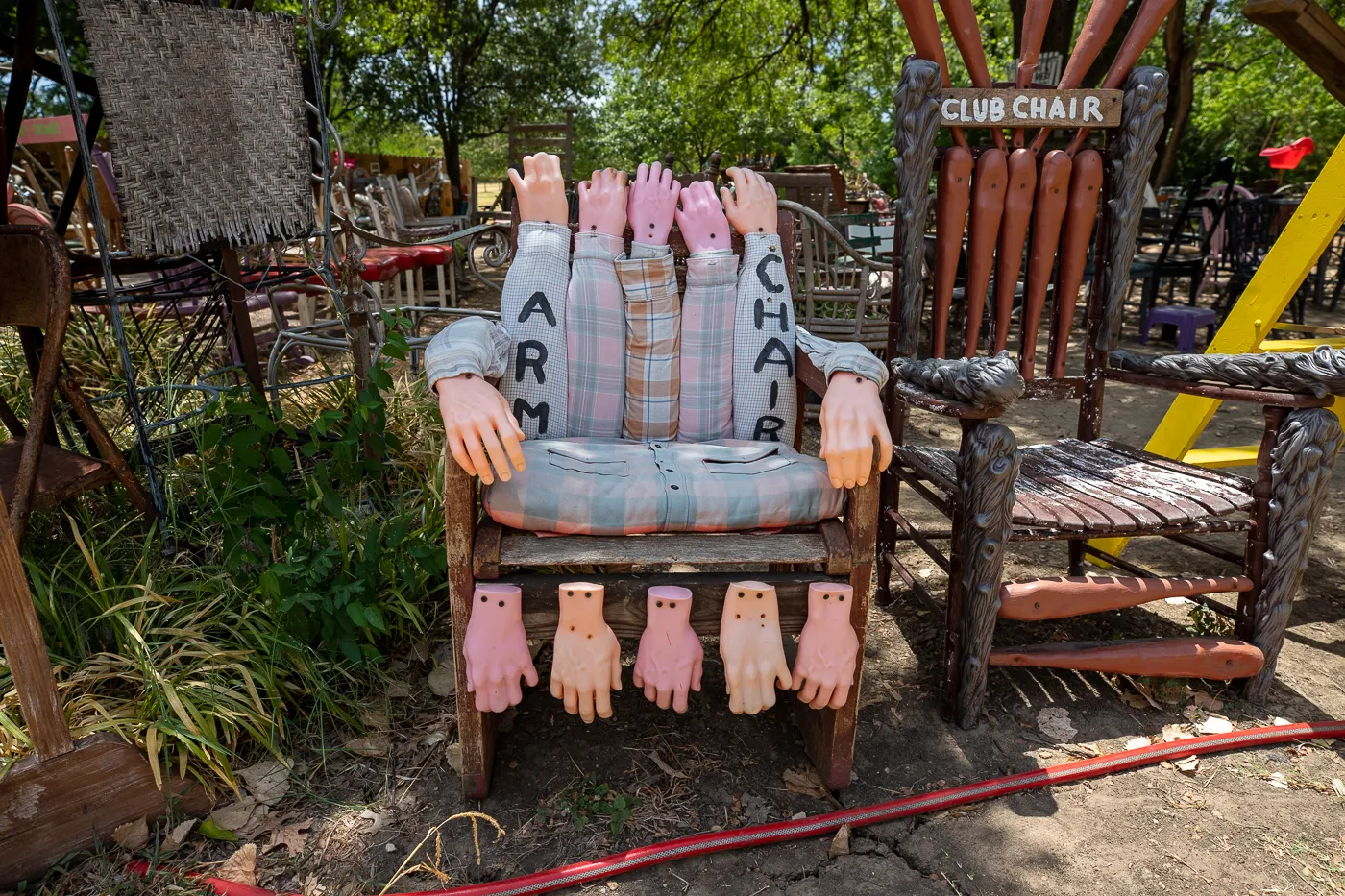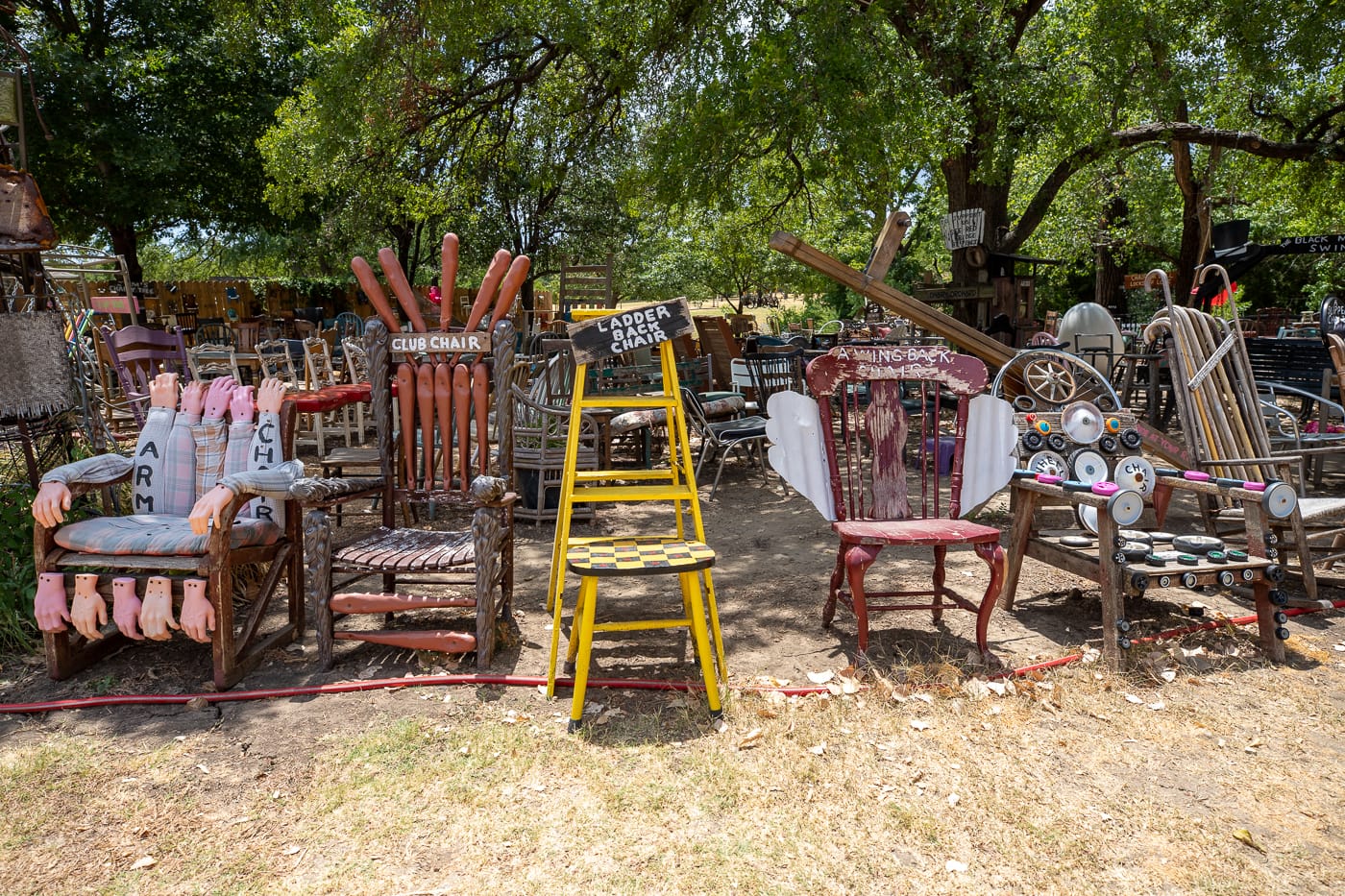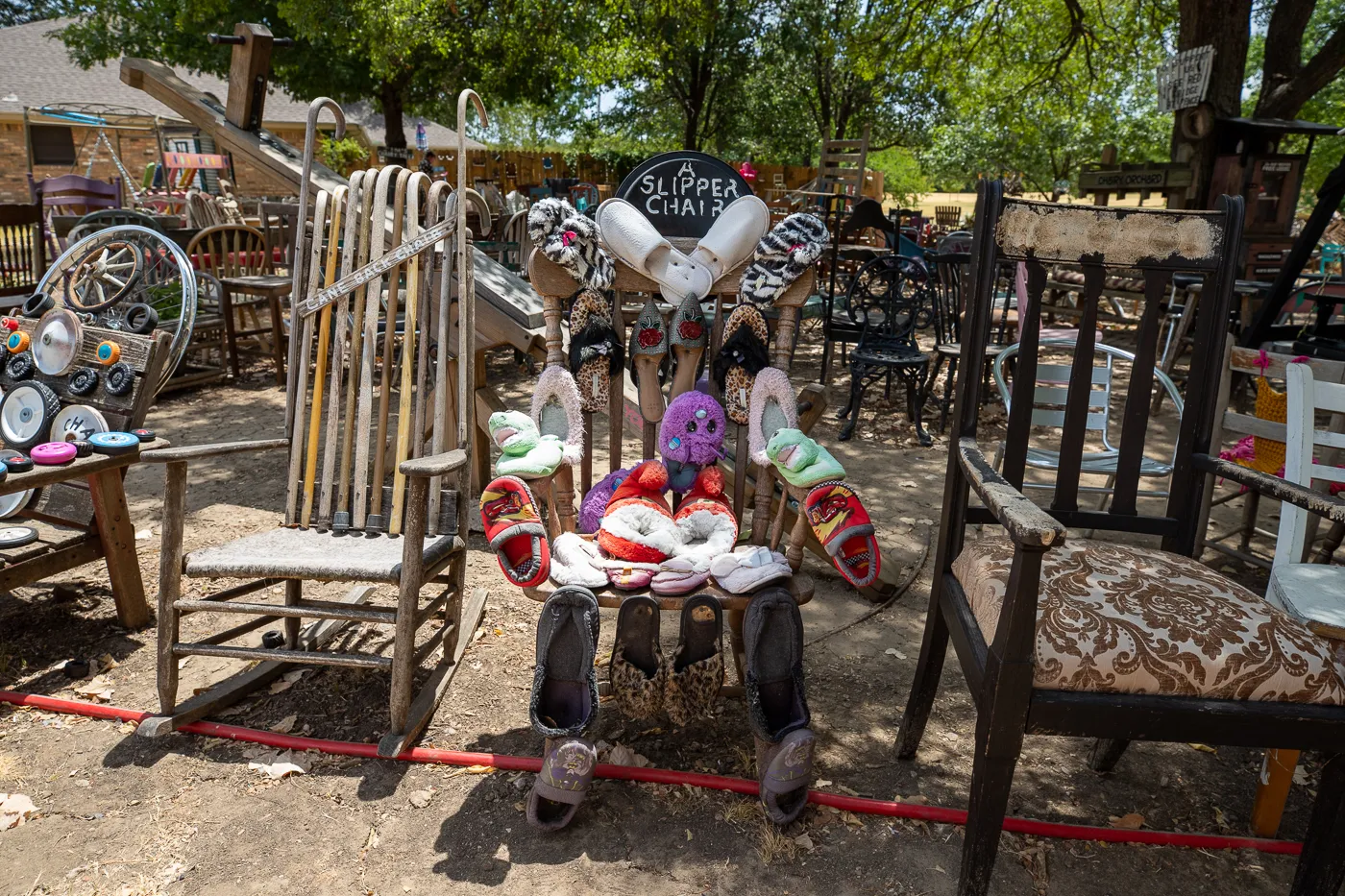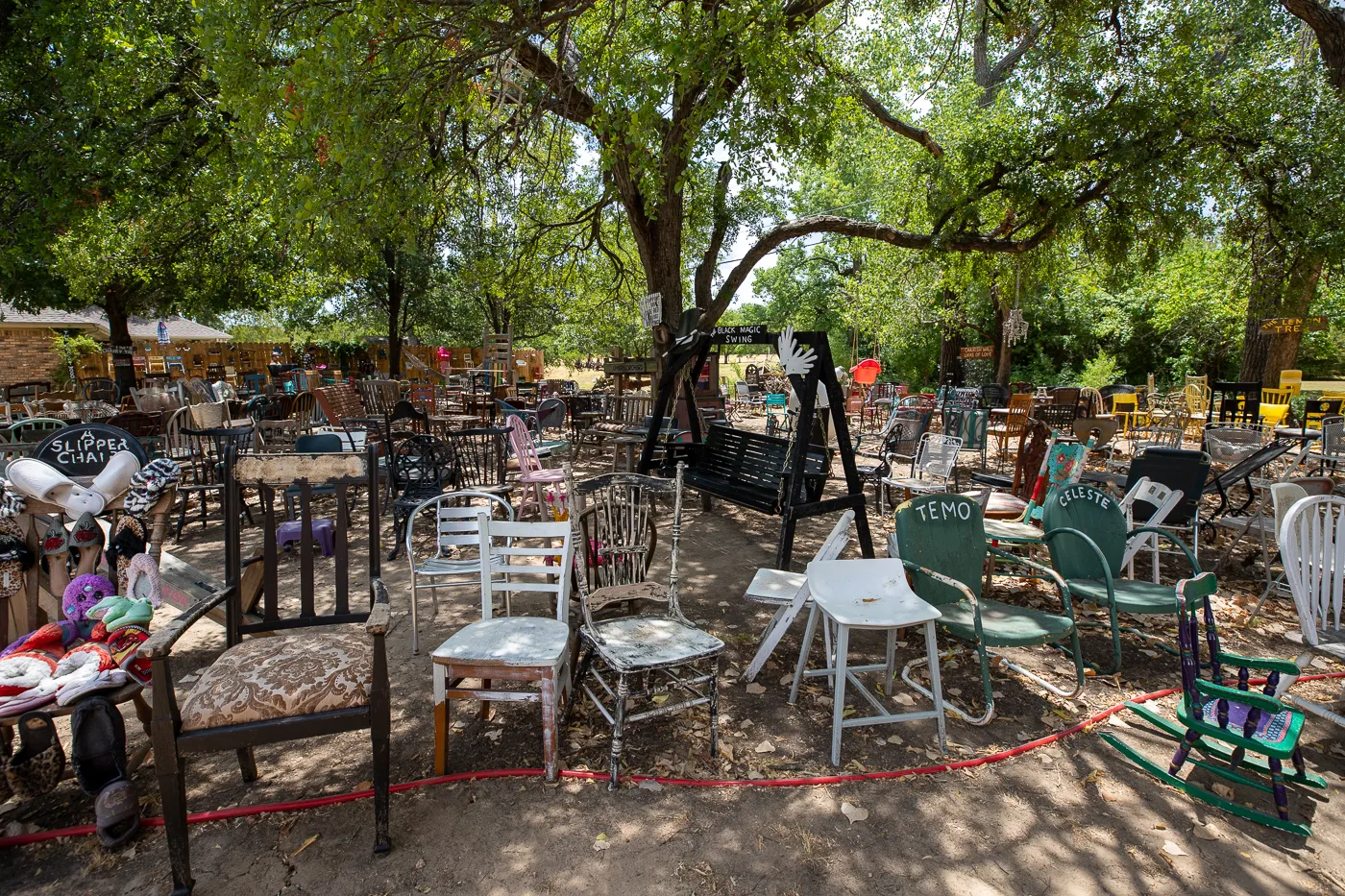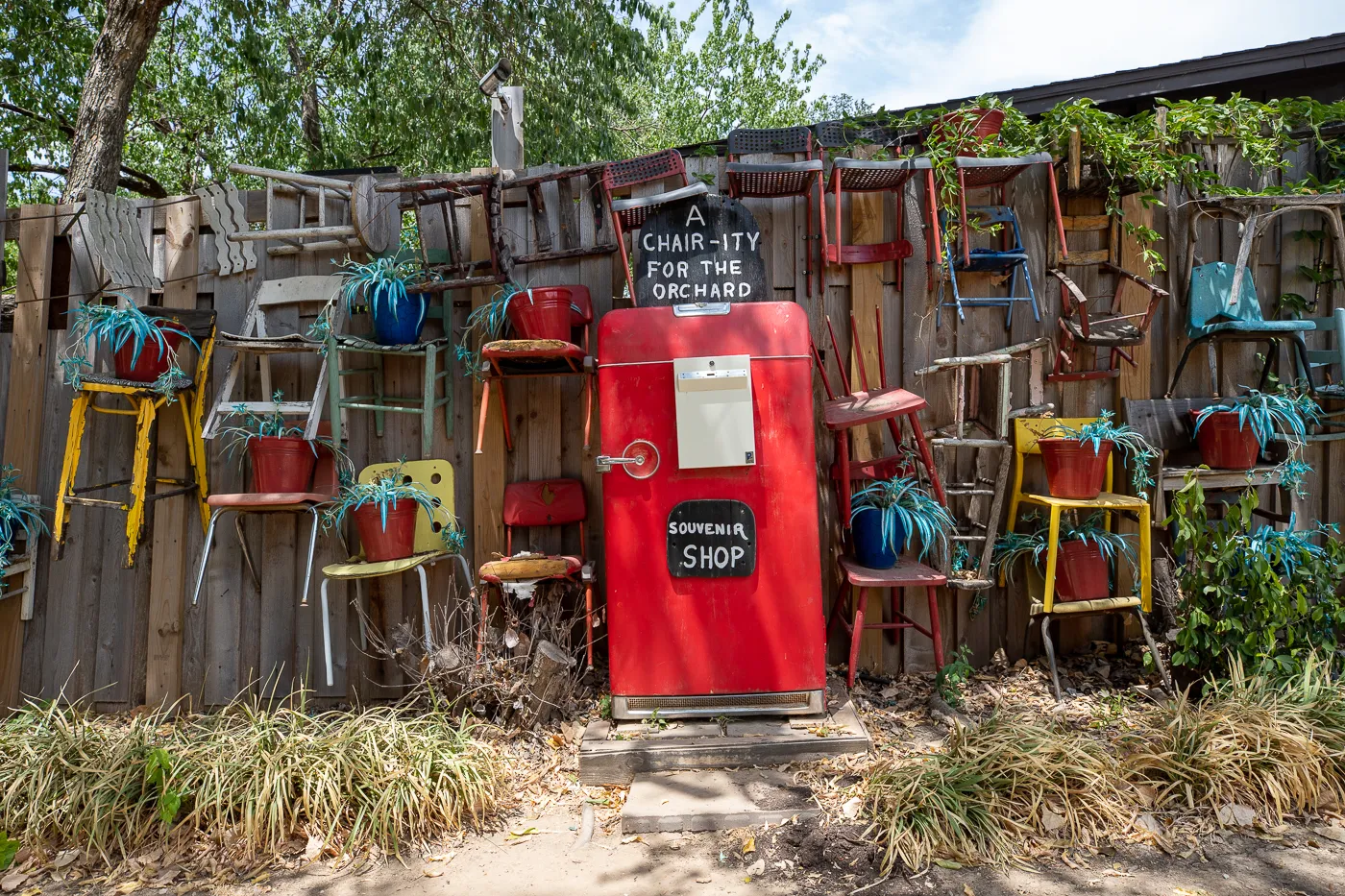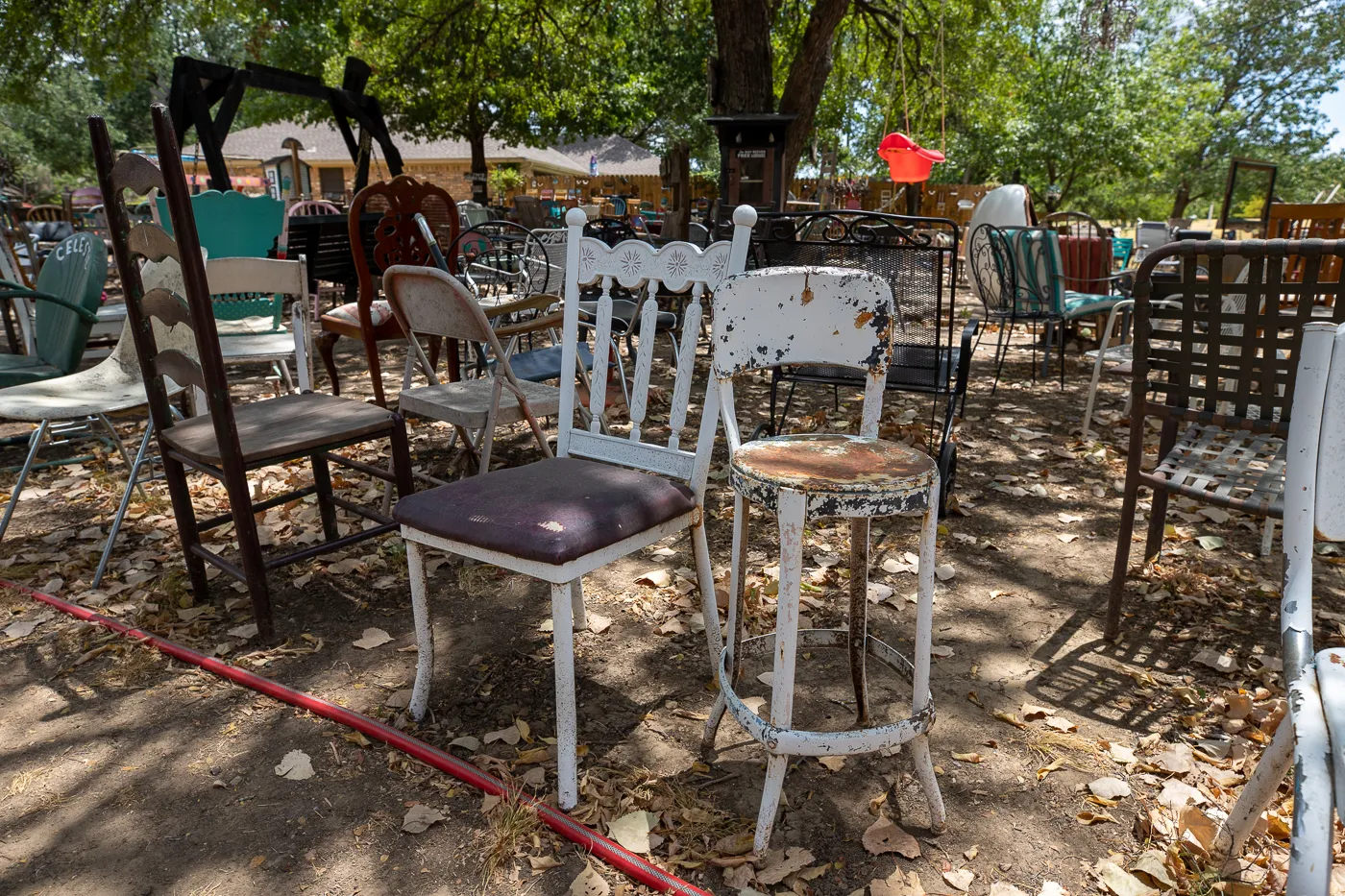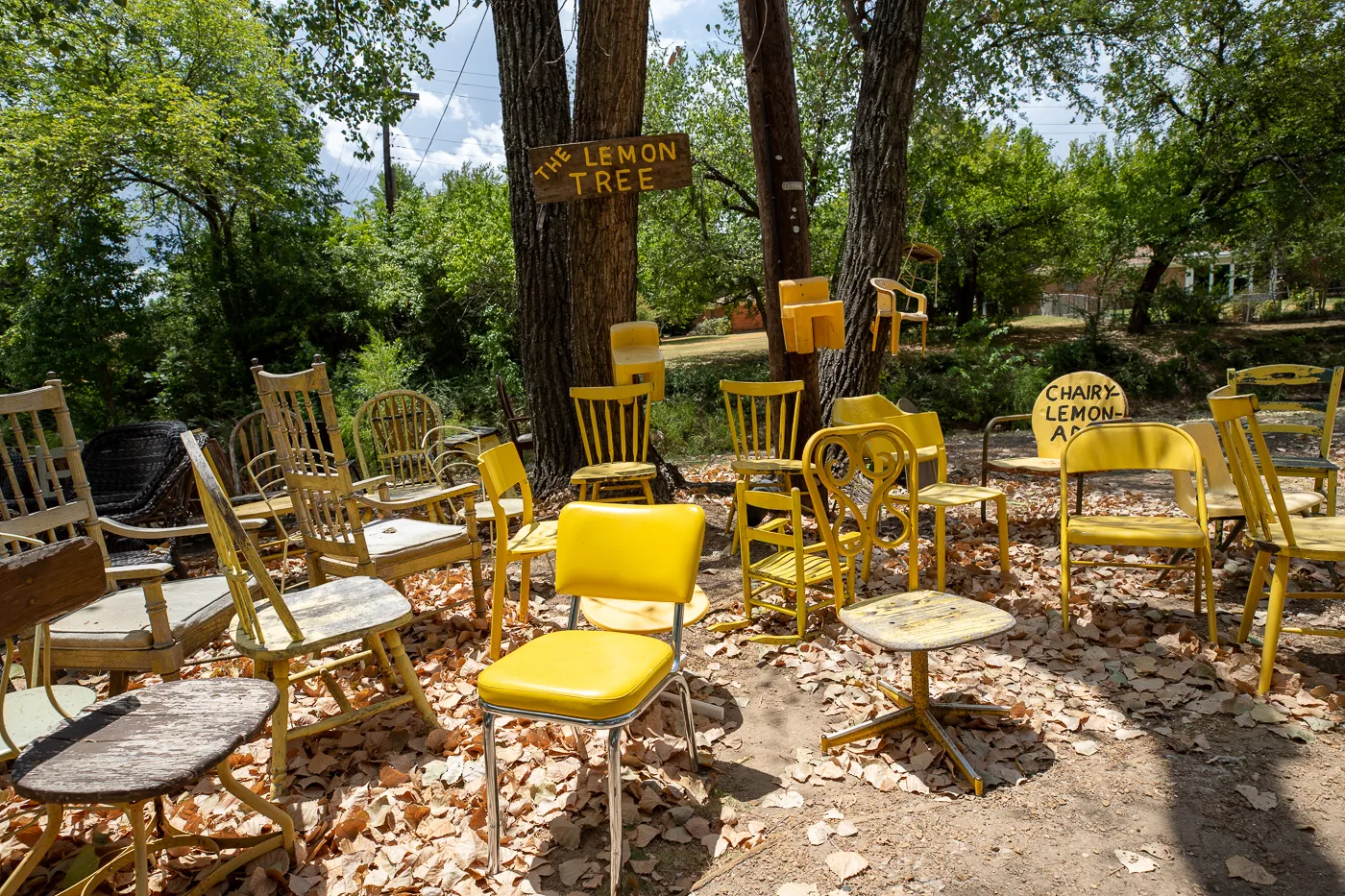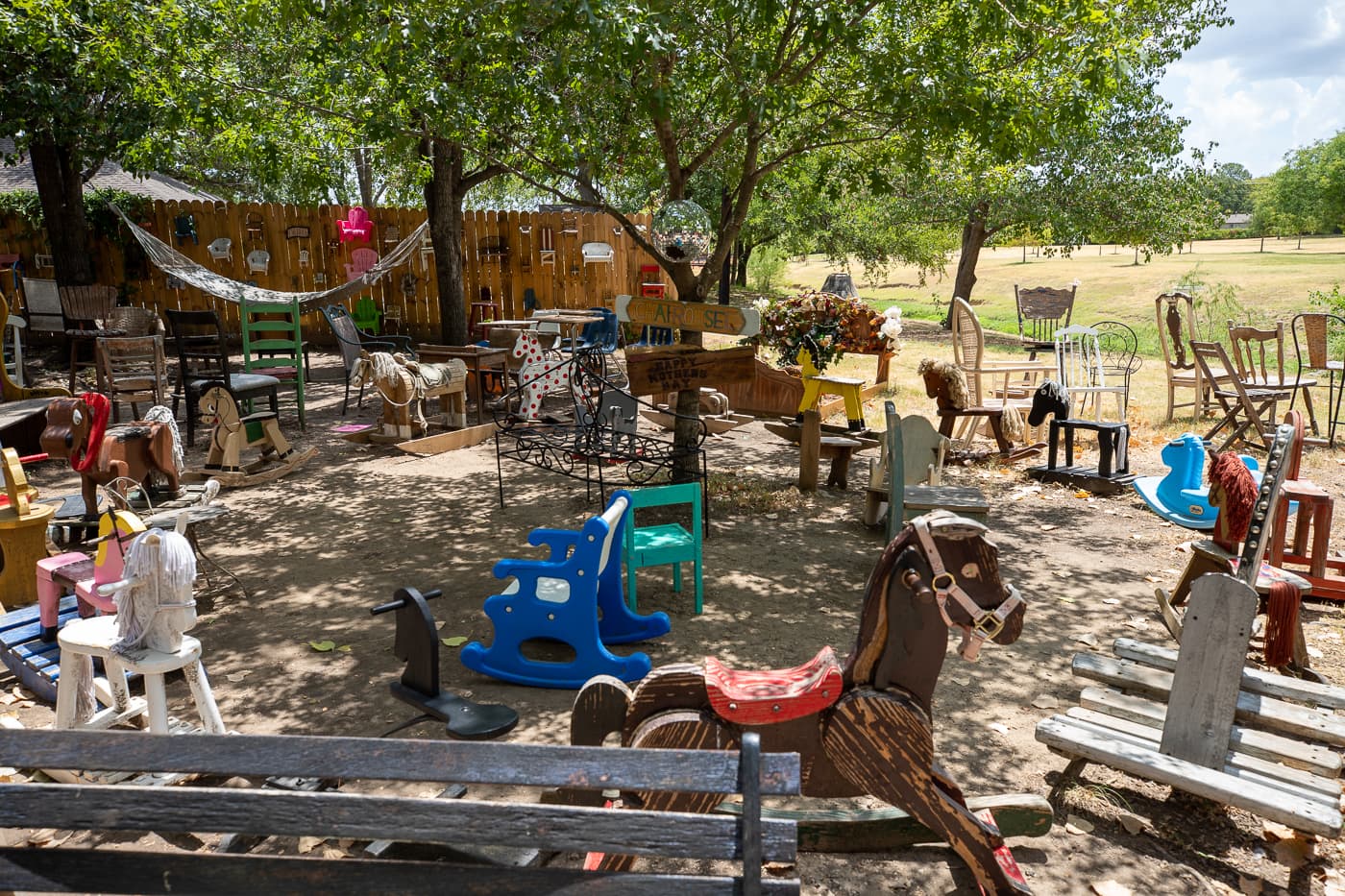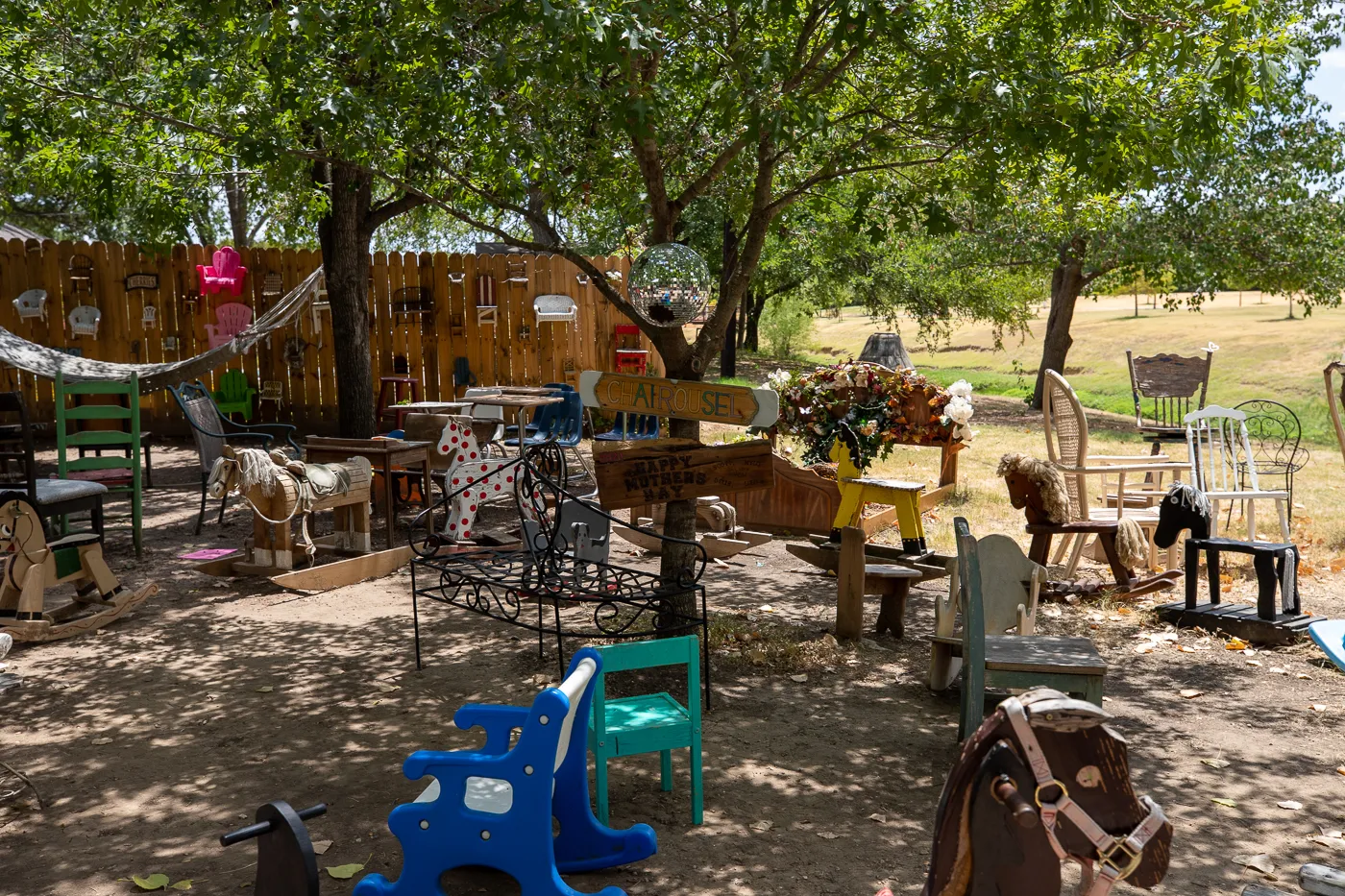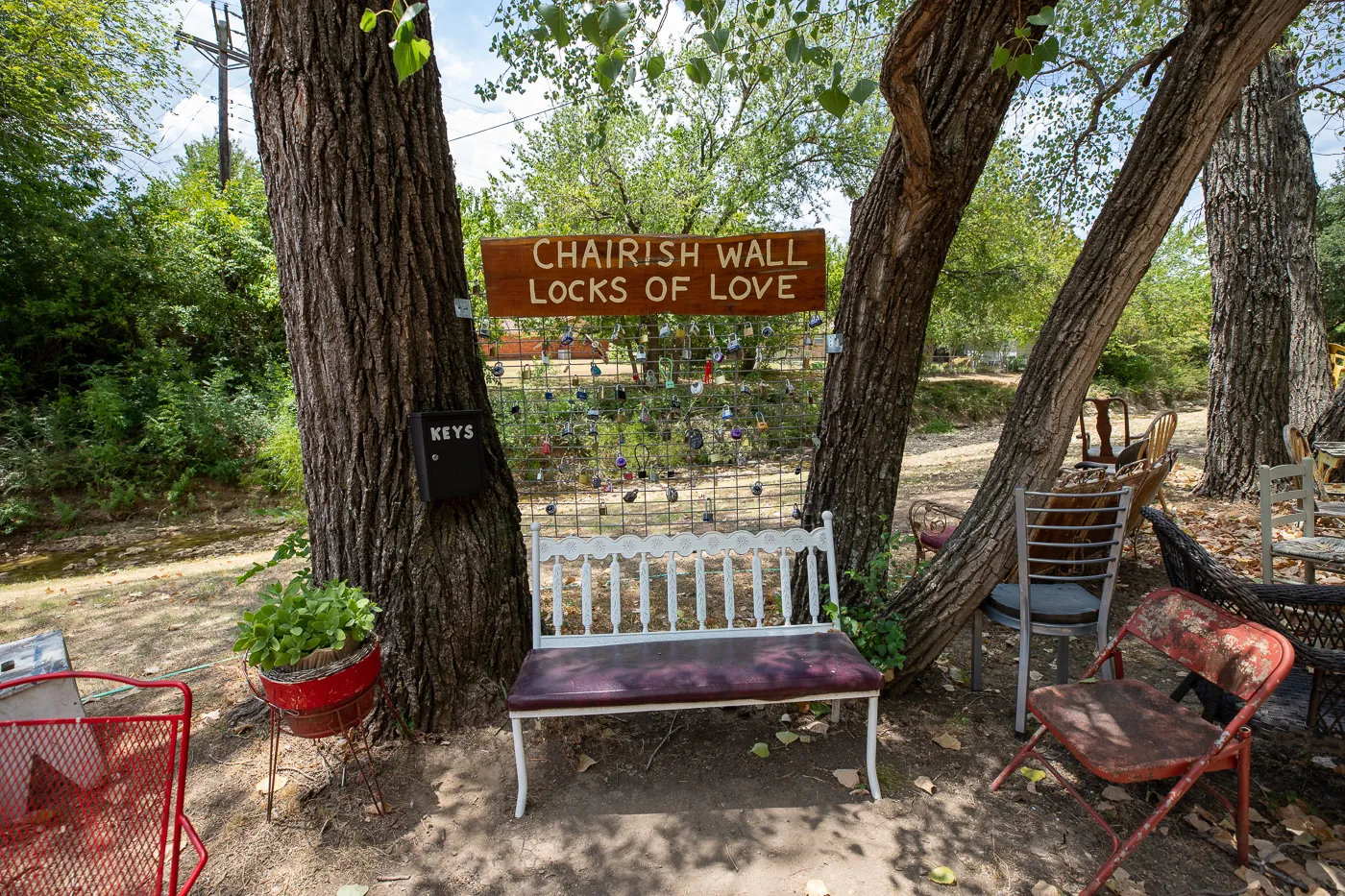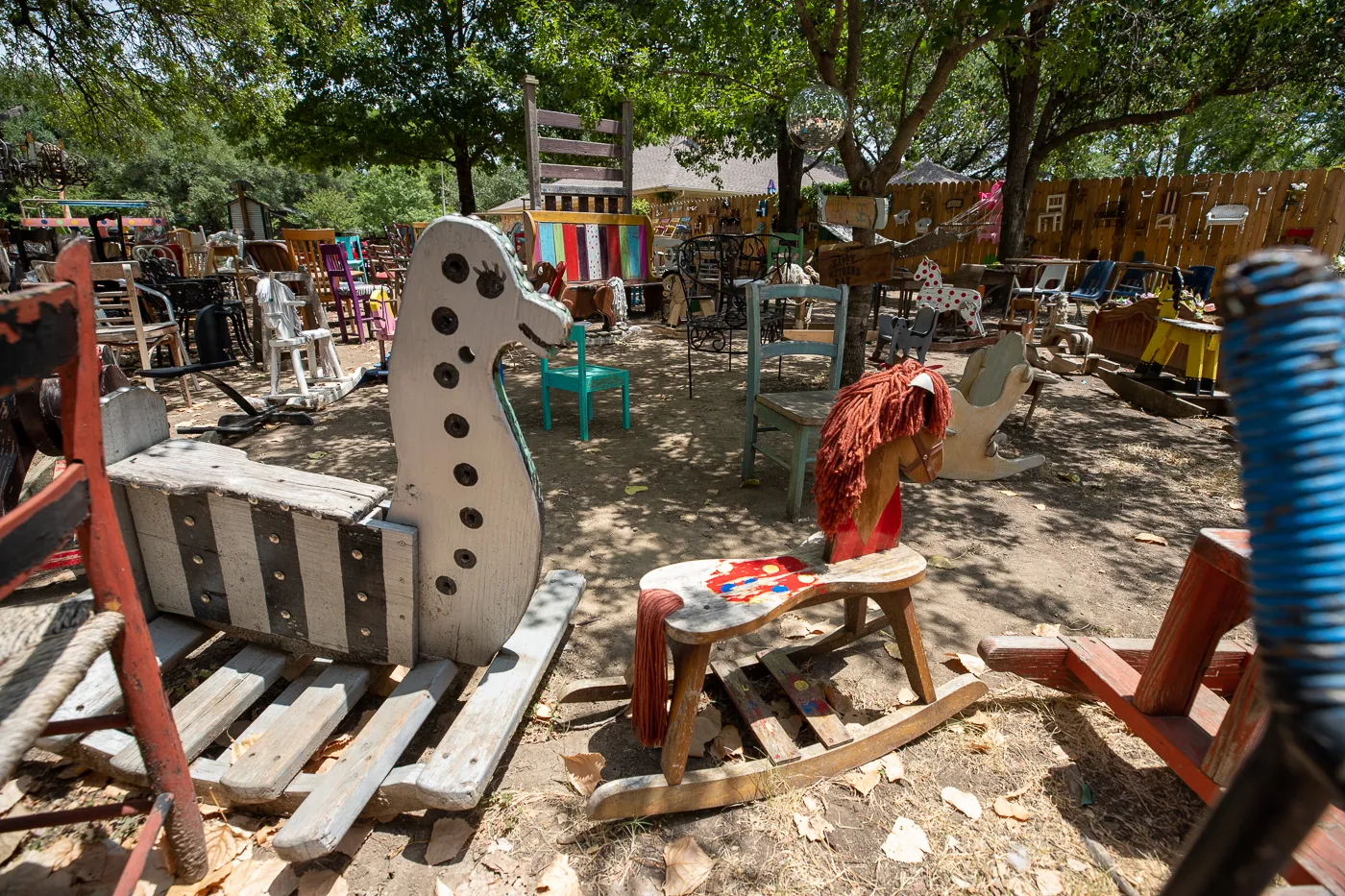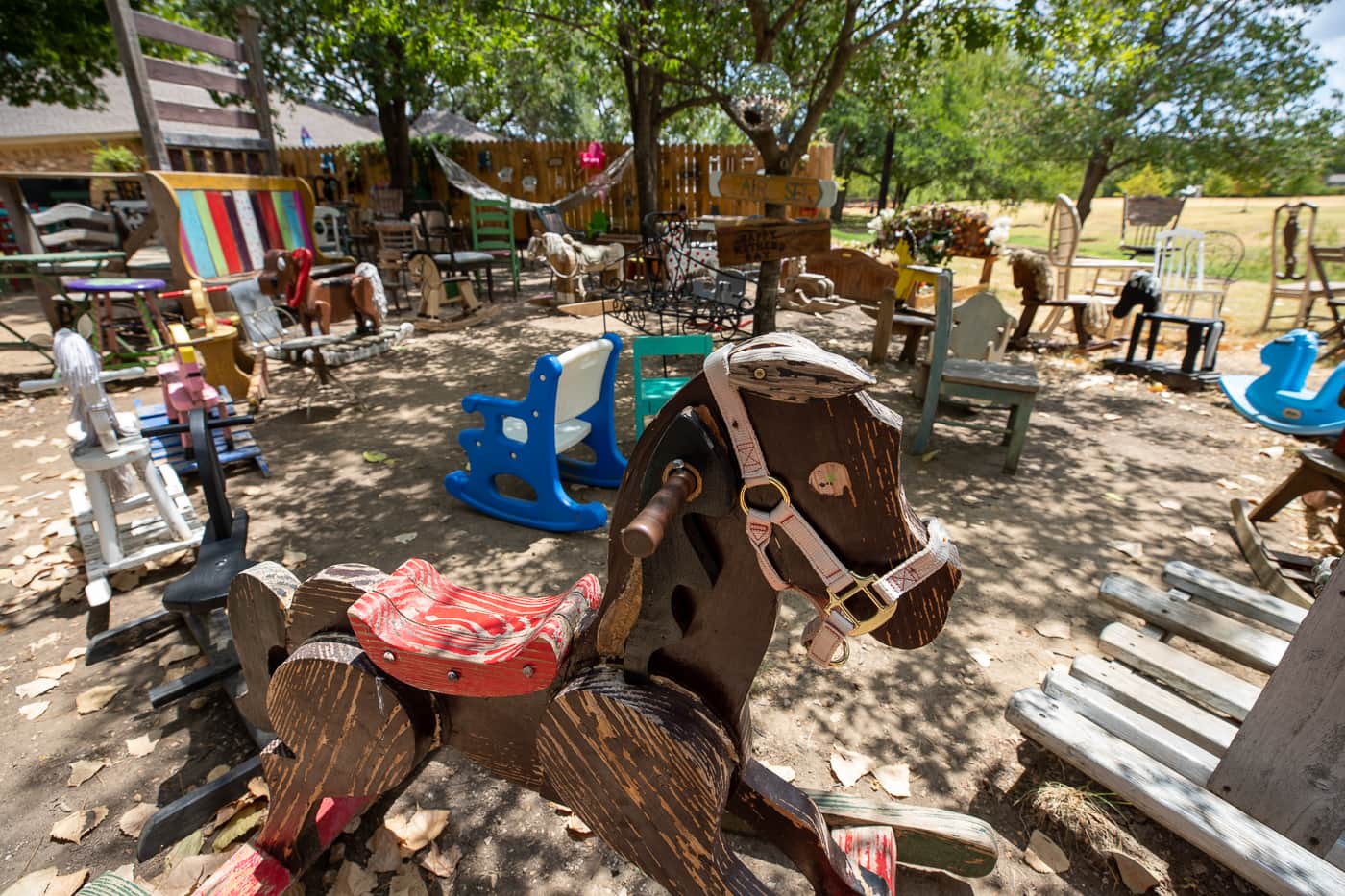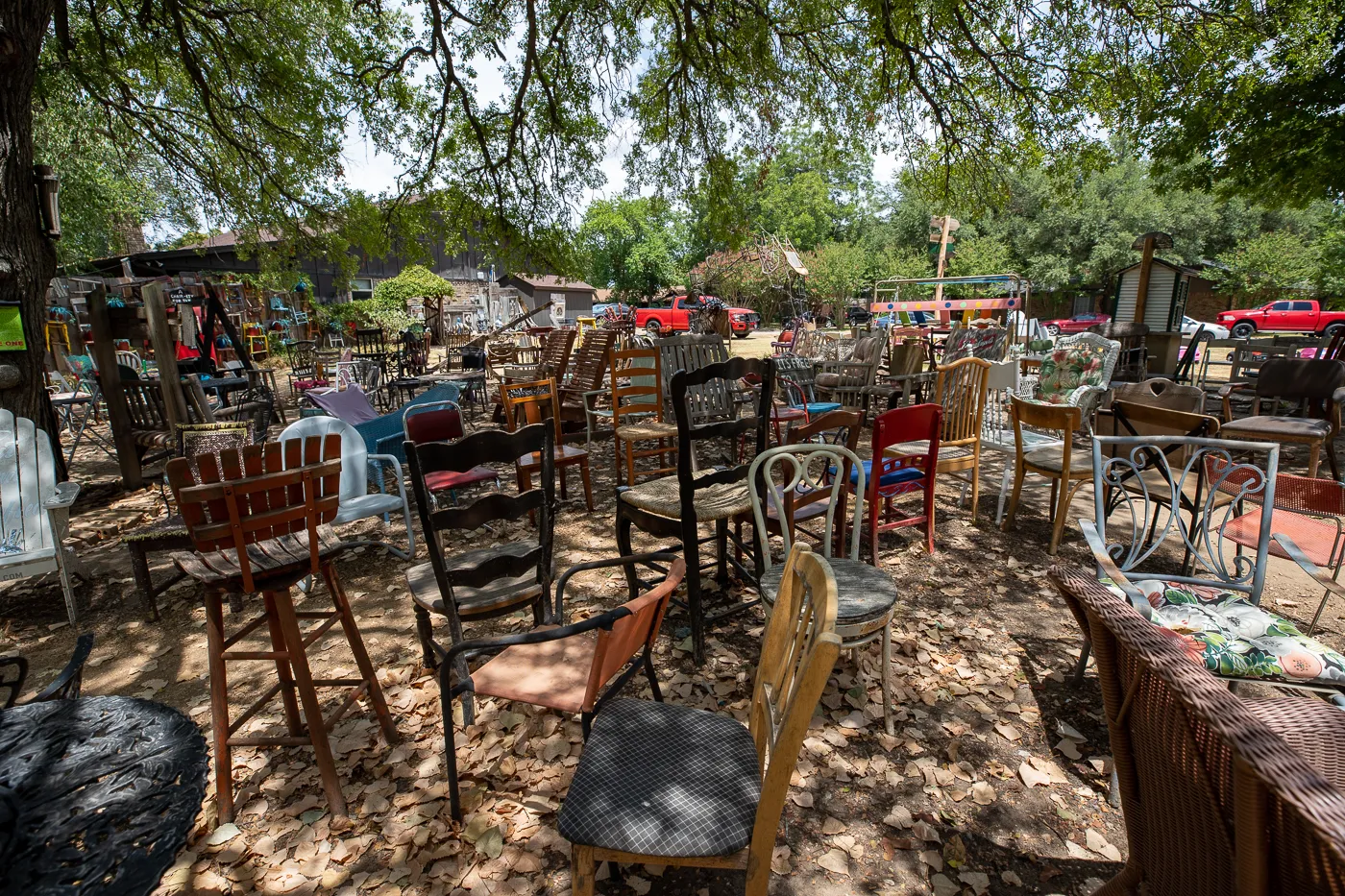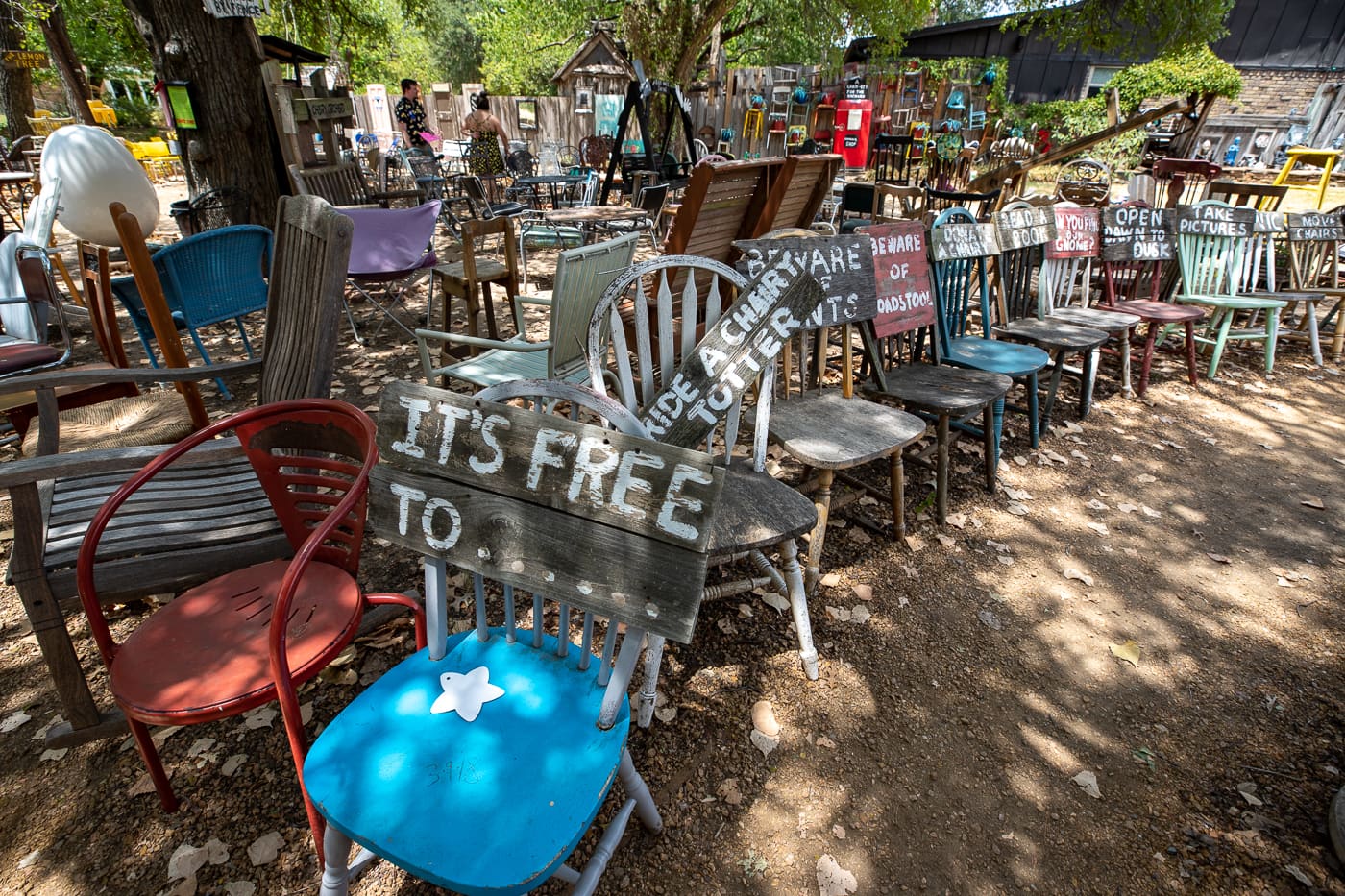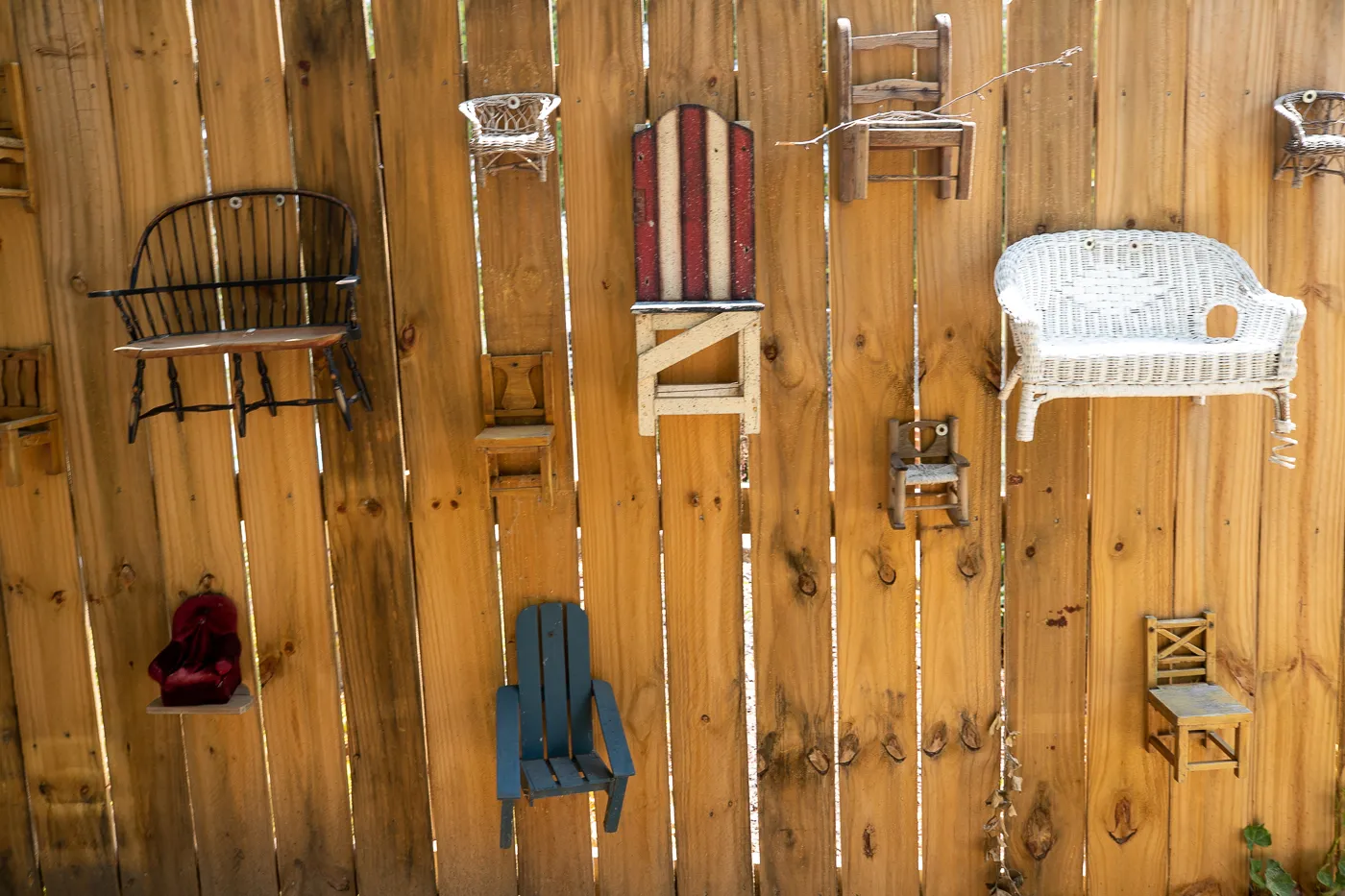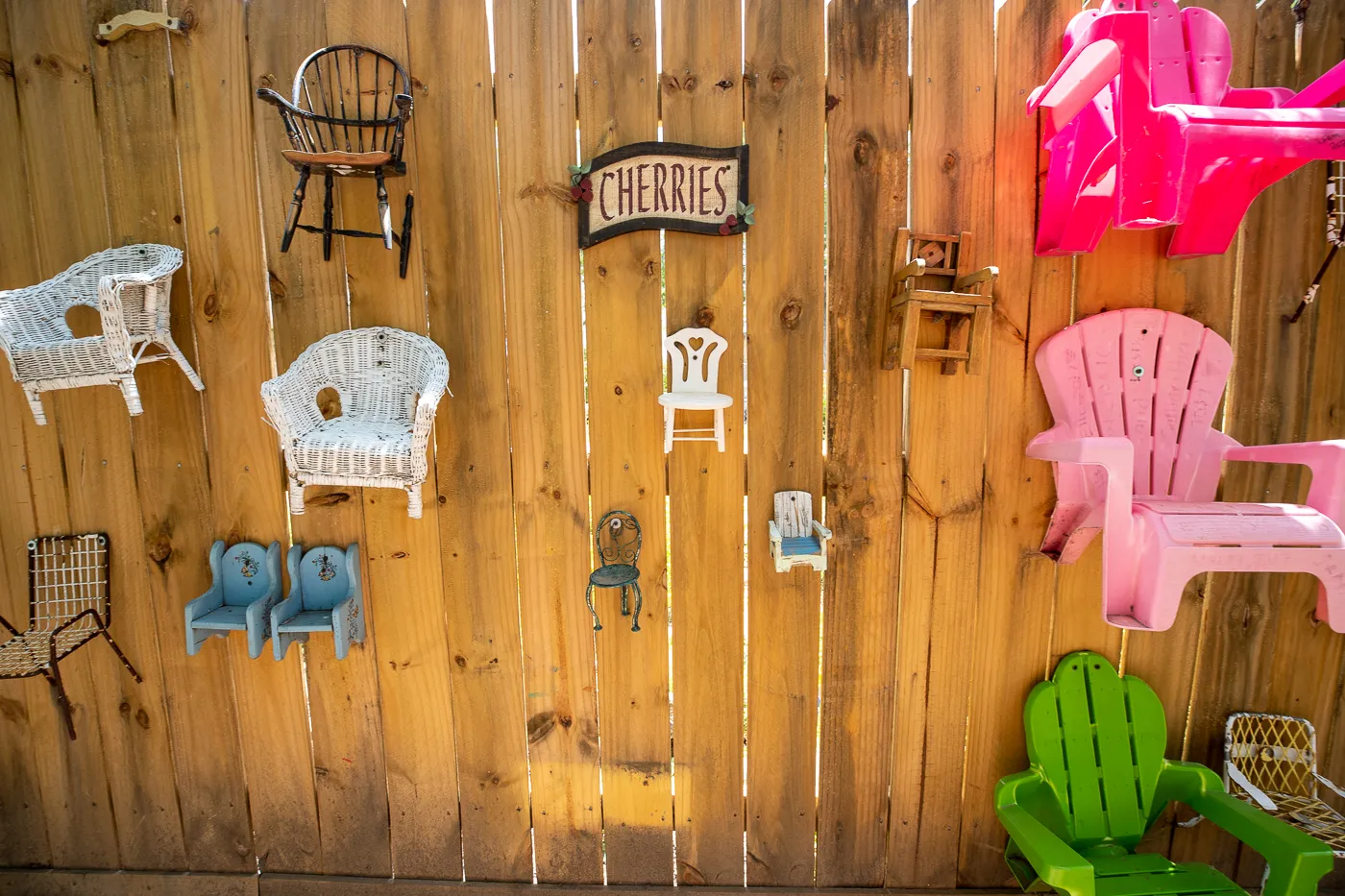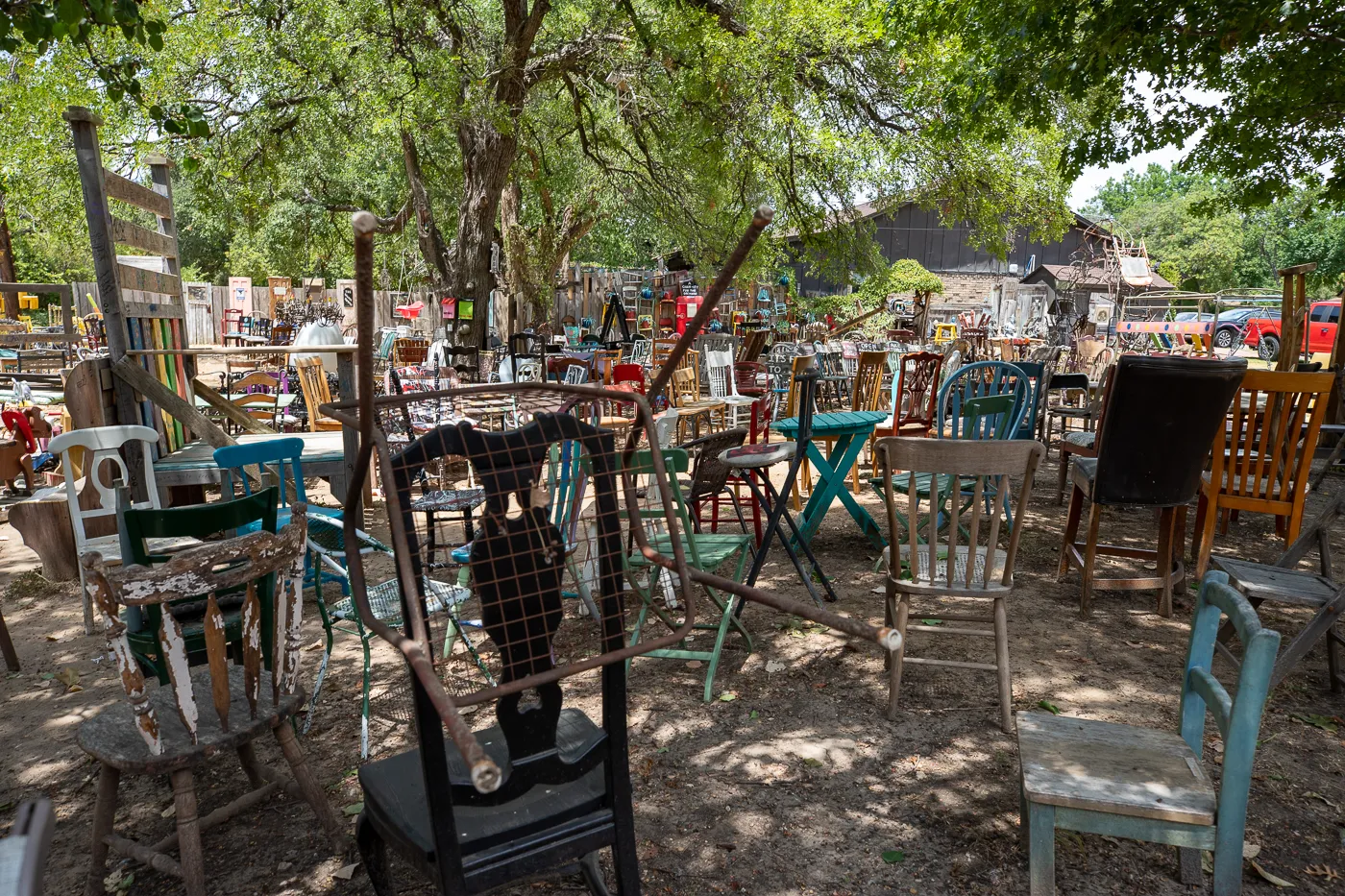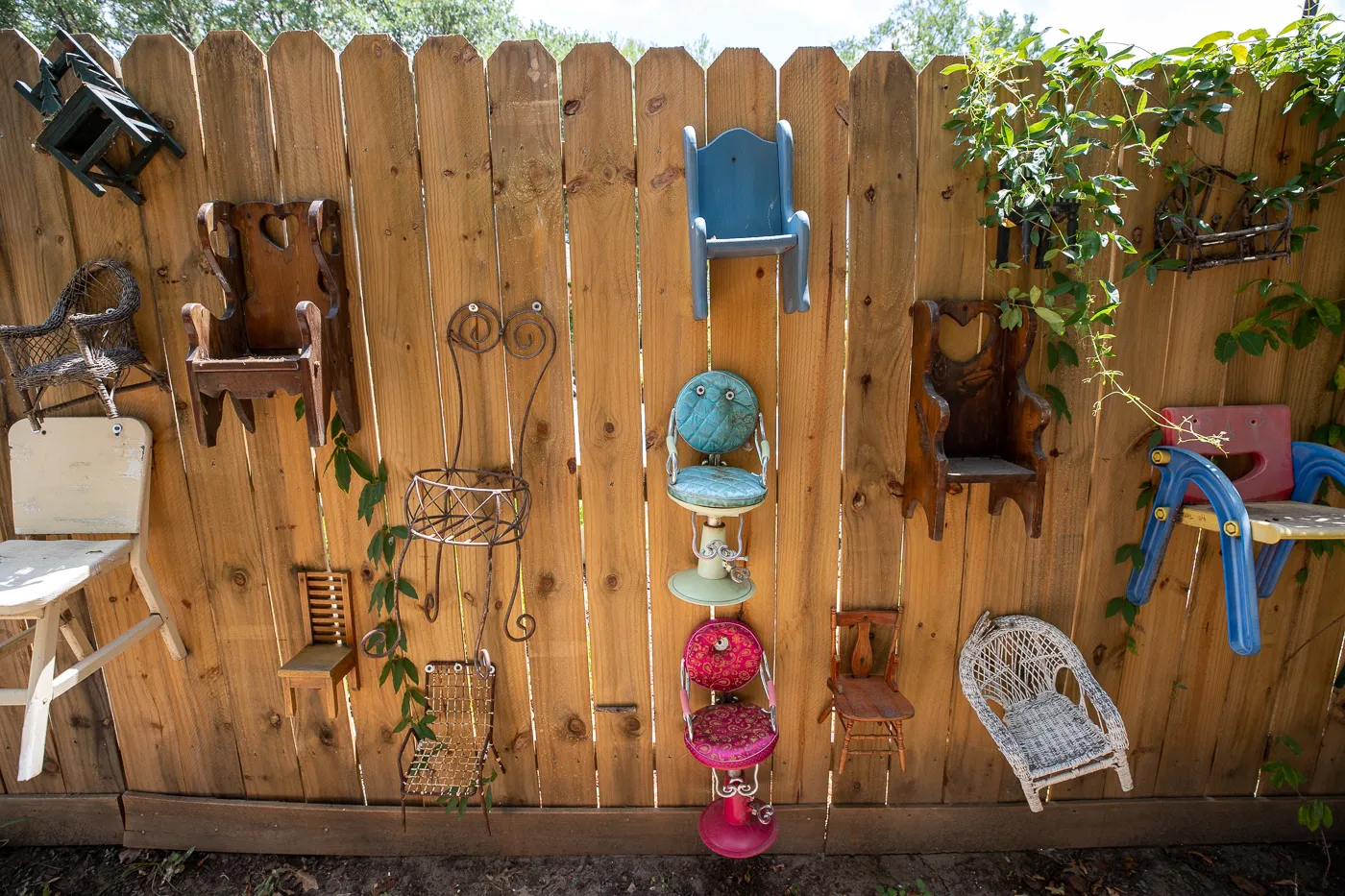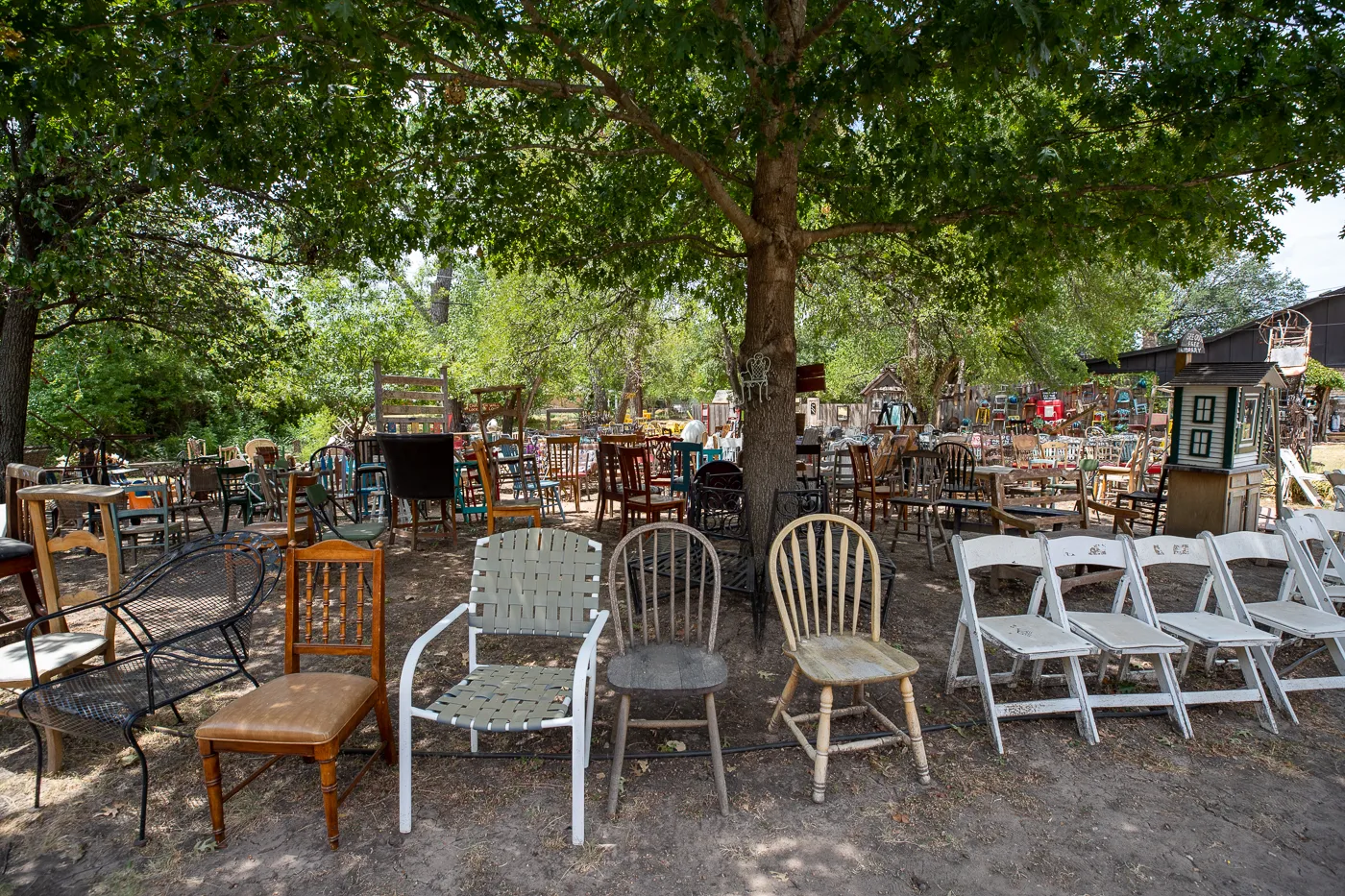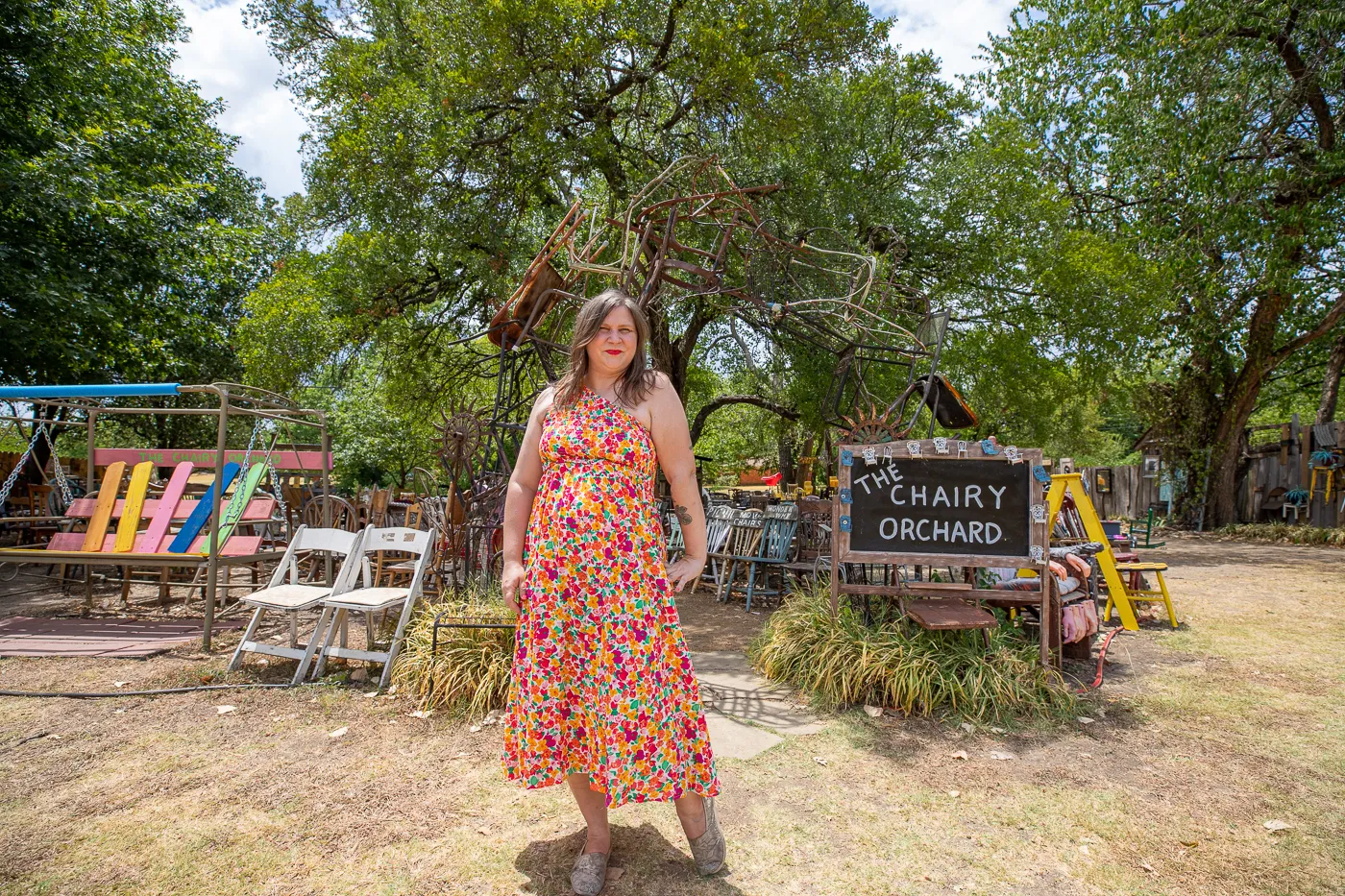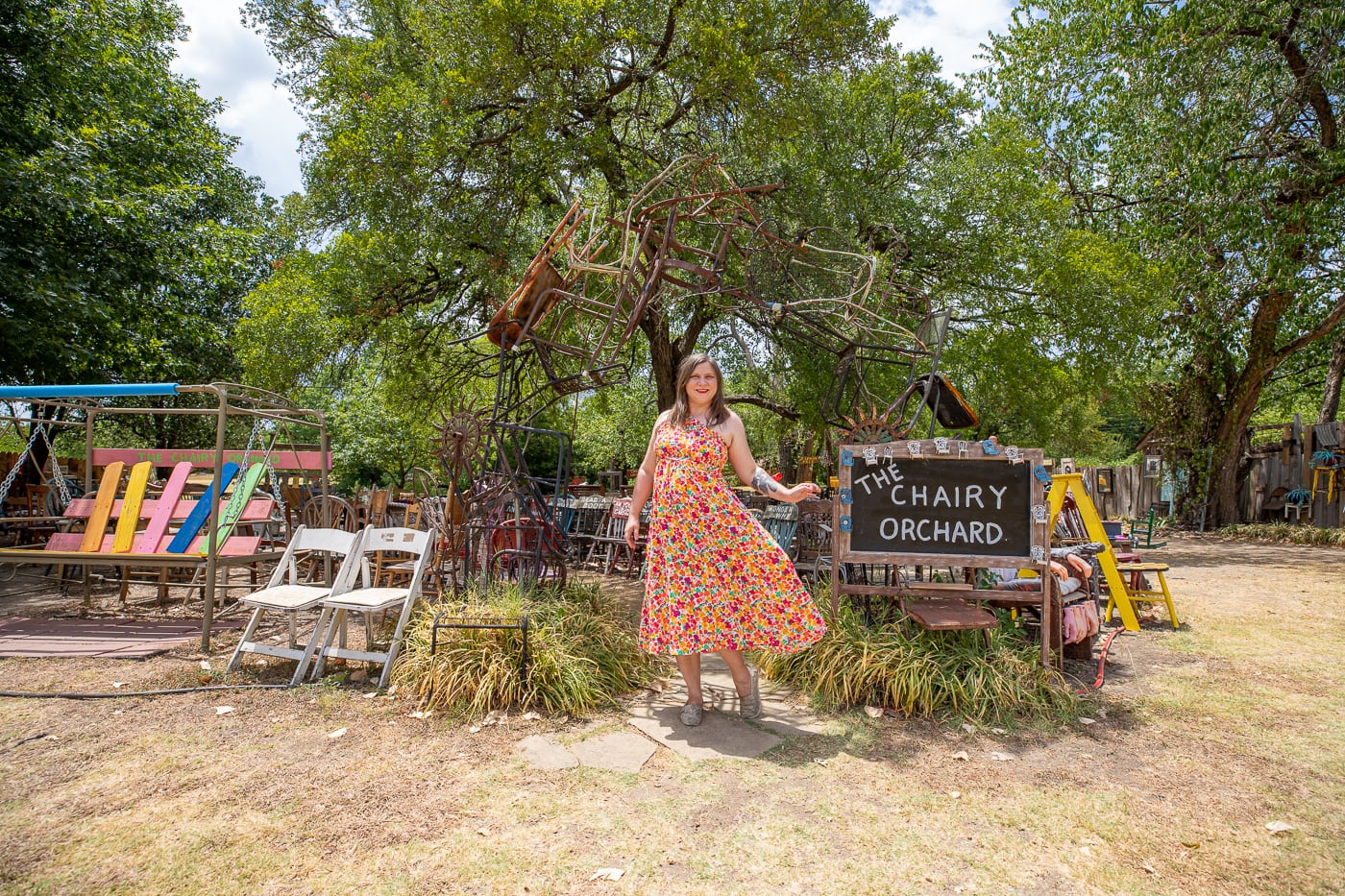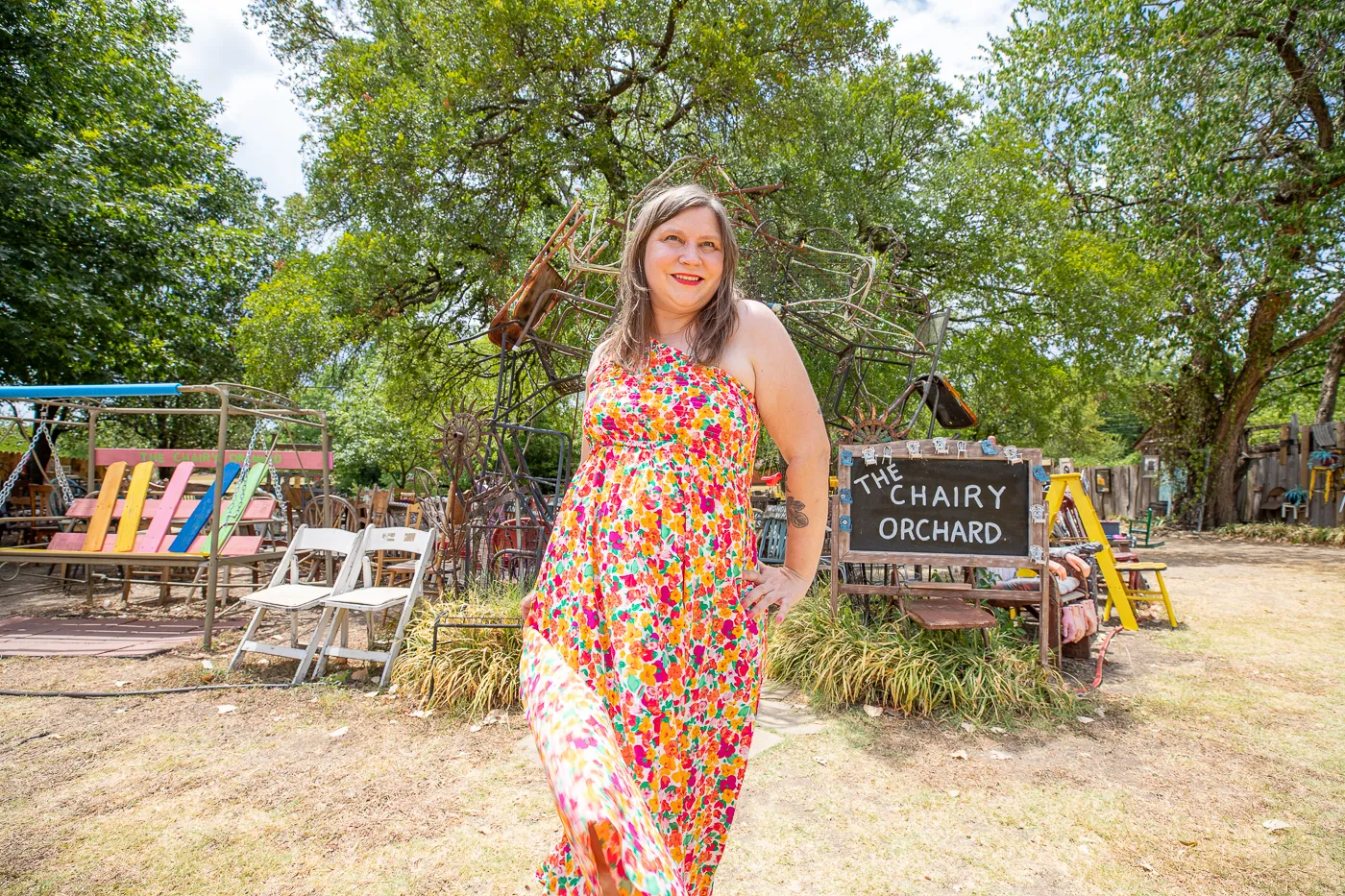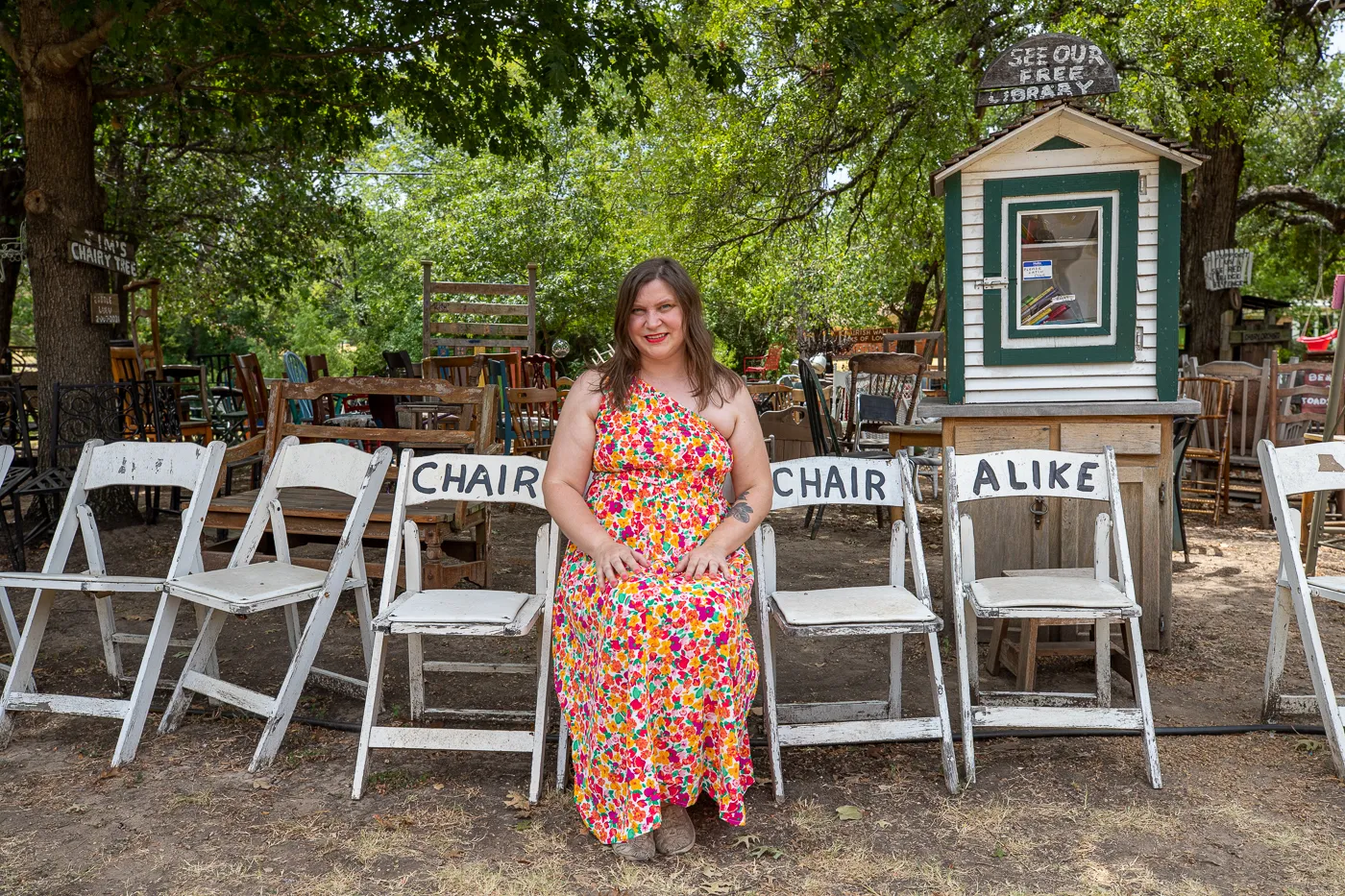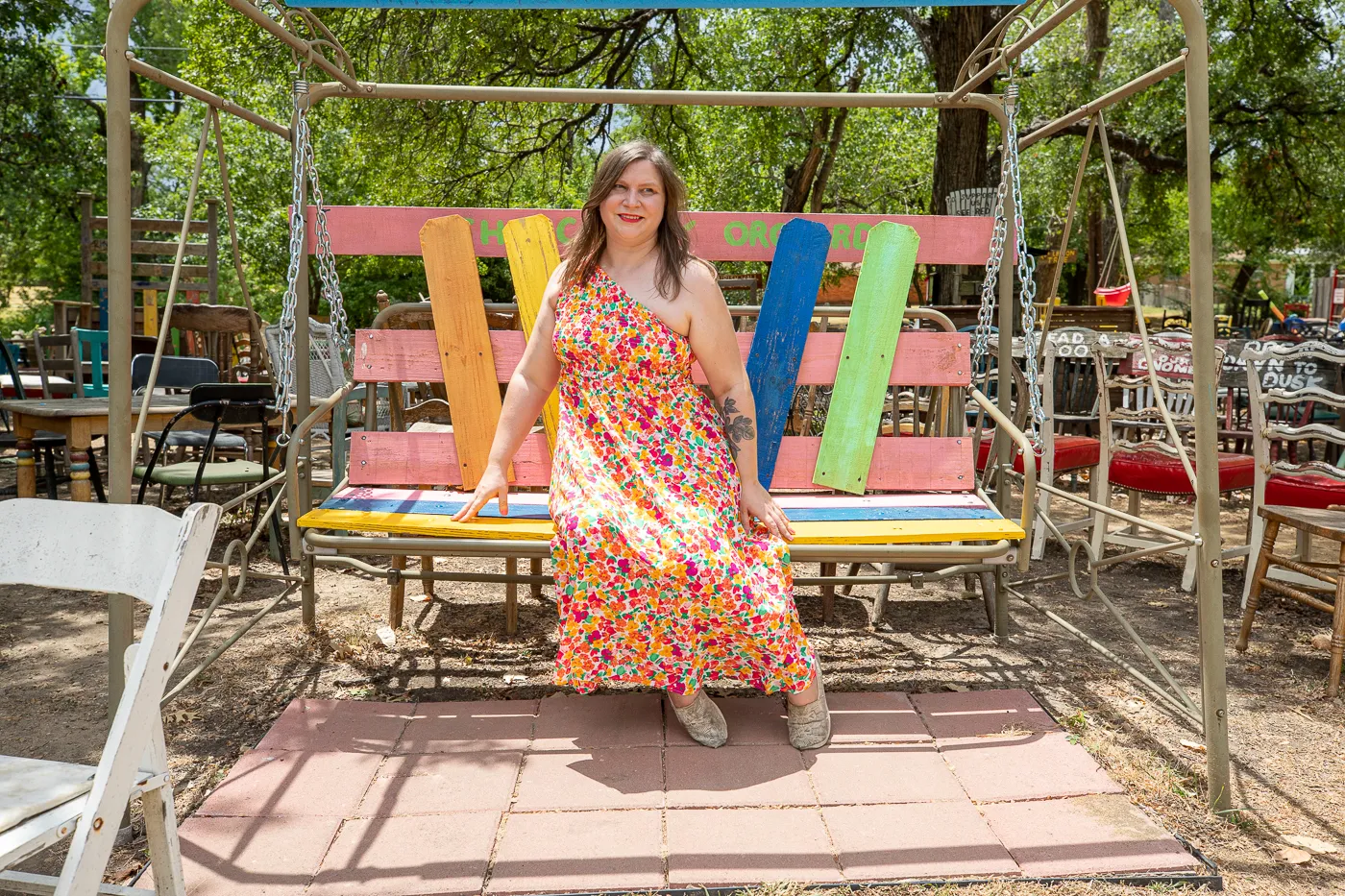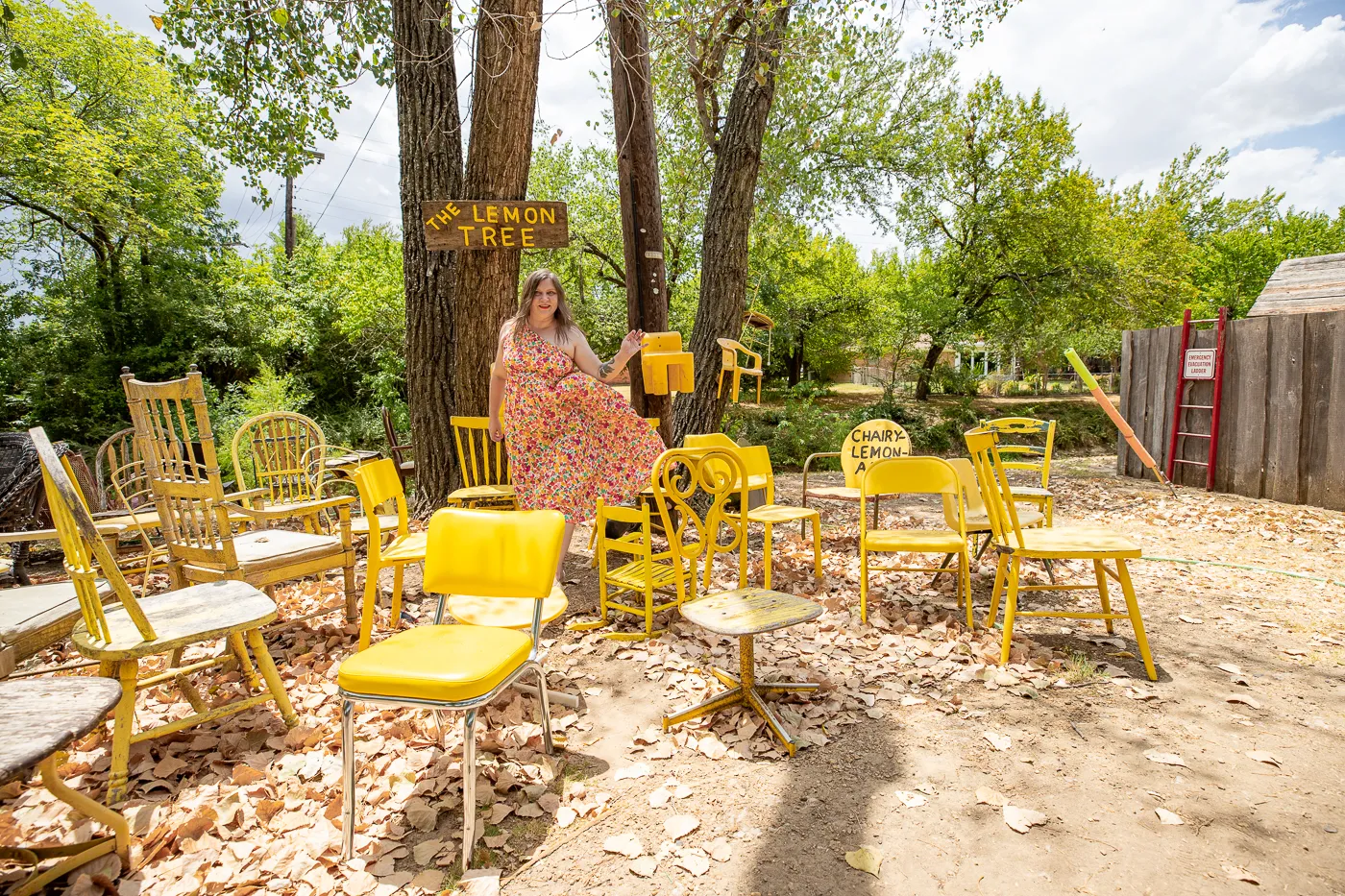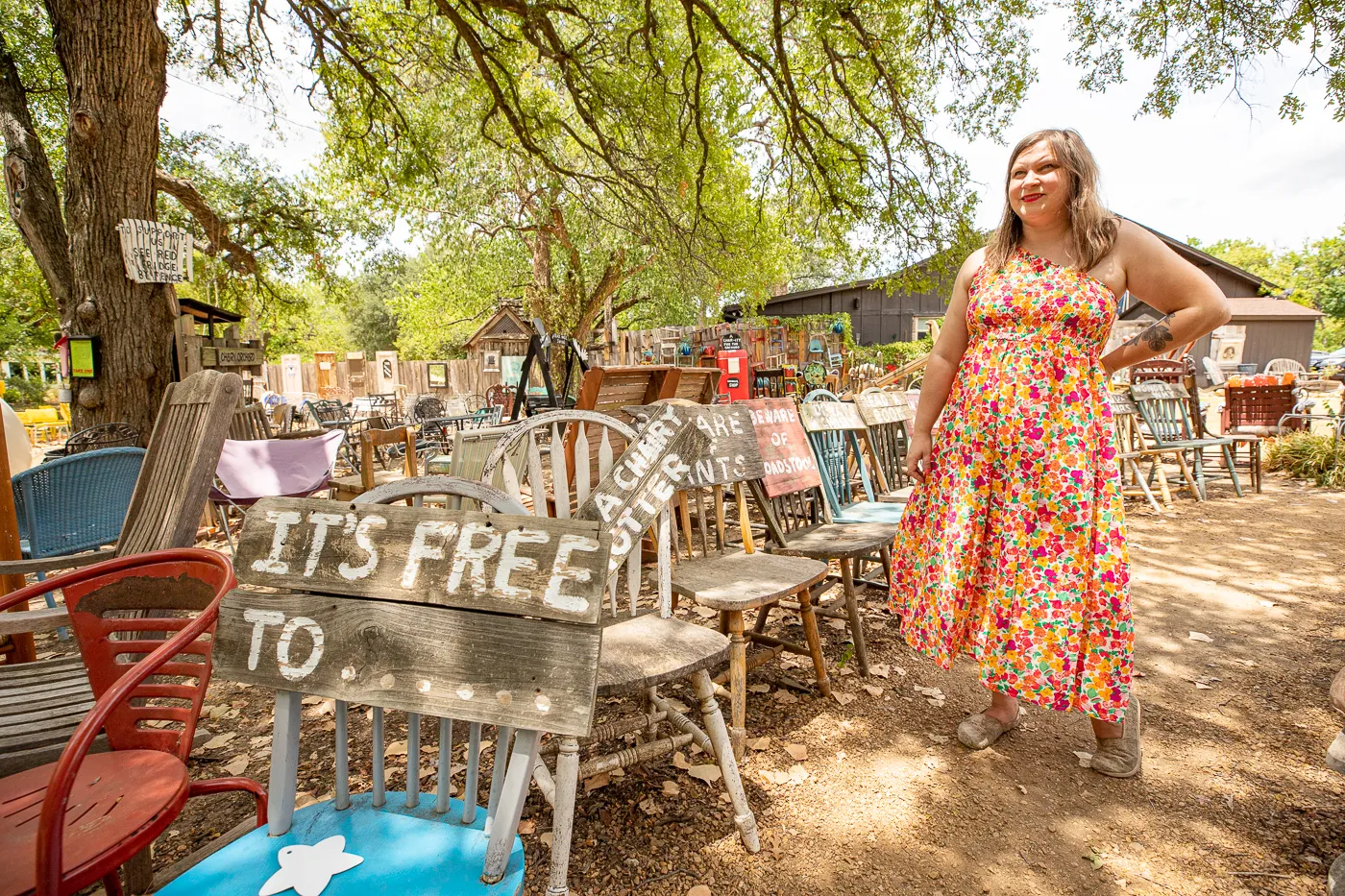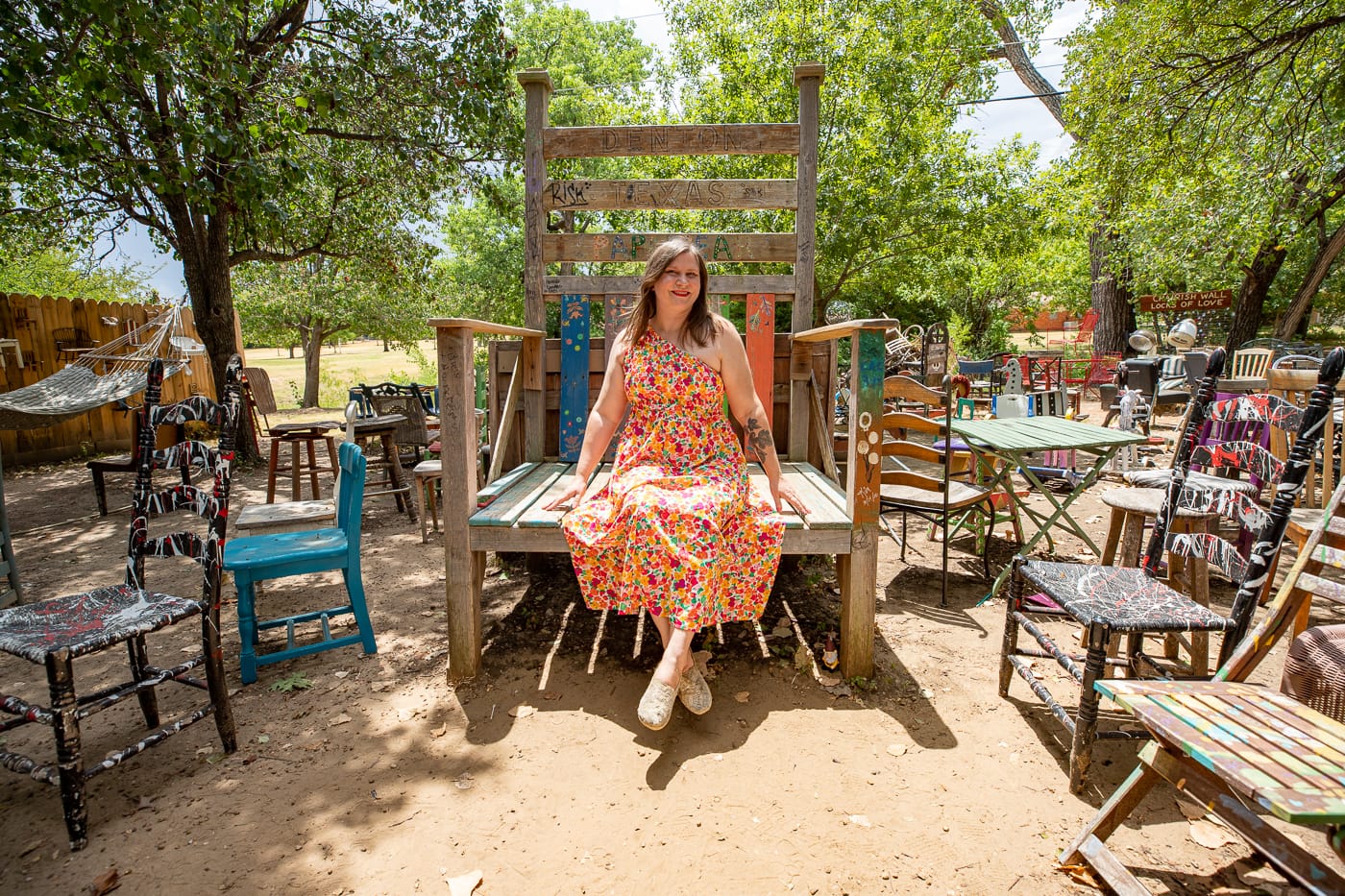 Driving on I-35 on a day trip from Dallas? Look for these other nearby Texas roadside attractions: Glenn Goode's Big People, the Big Spurs, the brick Chess Horse, the Atomic Candy muffler men heads, and the Big Pink Pig Smoker.
The Chairy Orchard
Address: 1426 Churchill Dr, Denton, TX 76209
Cost: Free to See
Hours: 6am-8pm, daily
Pin this Texas roadside attraction: