Have you ever wanted to be in two places at once? This unique attraction allows you to do just that. Straddle the line between Texas and Arkansas at the Texarkana State Line Sign!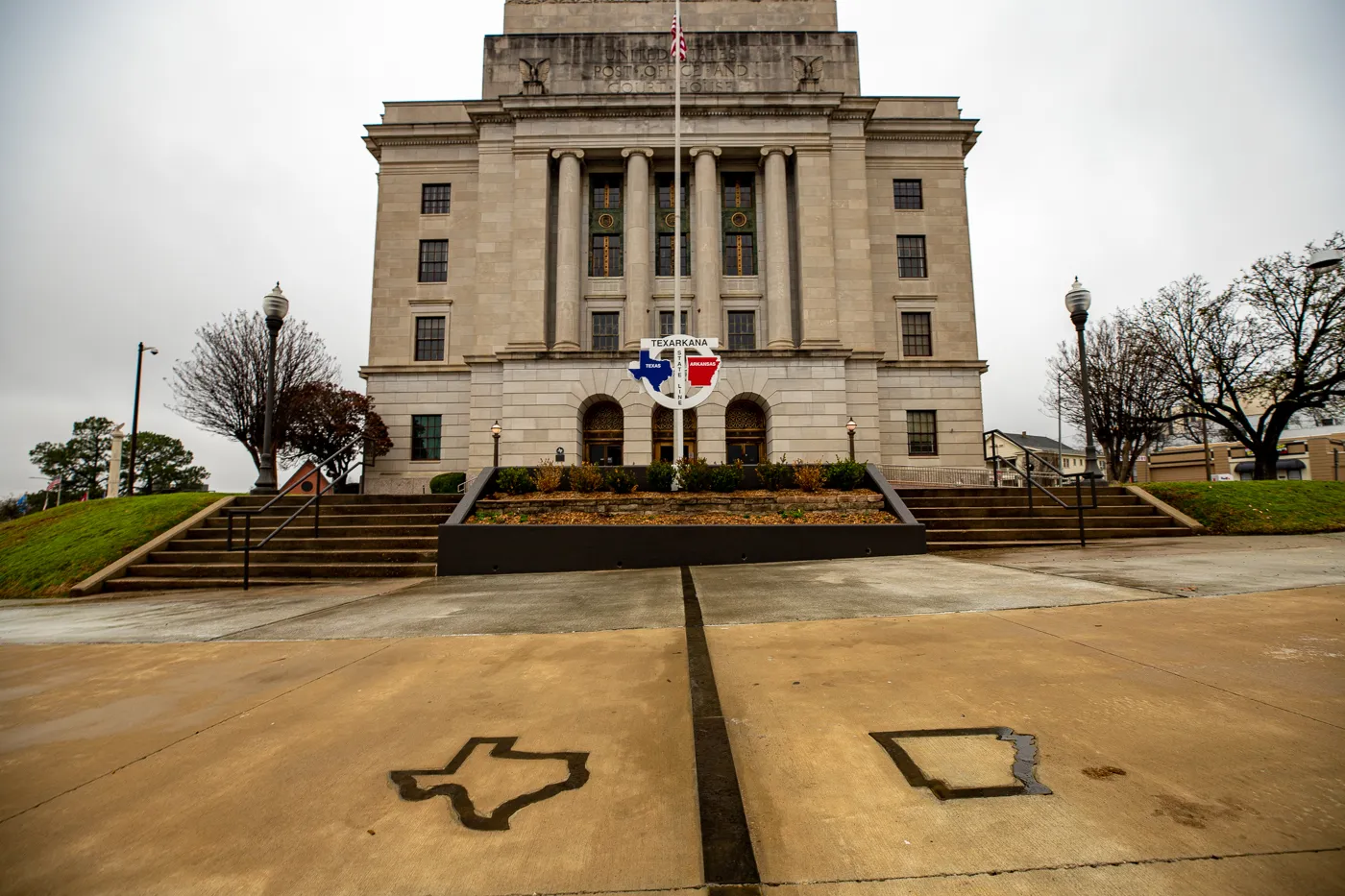 A roadside attraction marking the intersection between states isn't really that unique. There are plenty of state borders where you can do the same, with varying levels of finesse. What makes this one an attraction worth pulling over for is not only the well-crafted photo op but the building in the backdrop.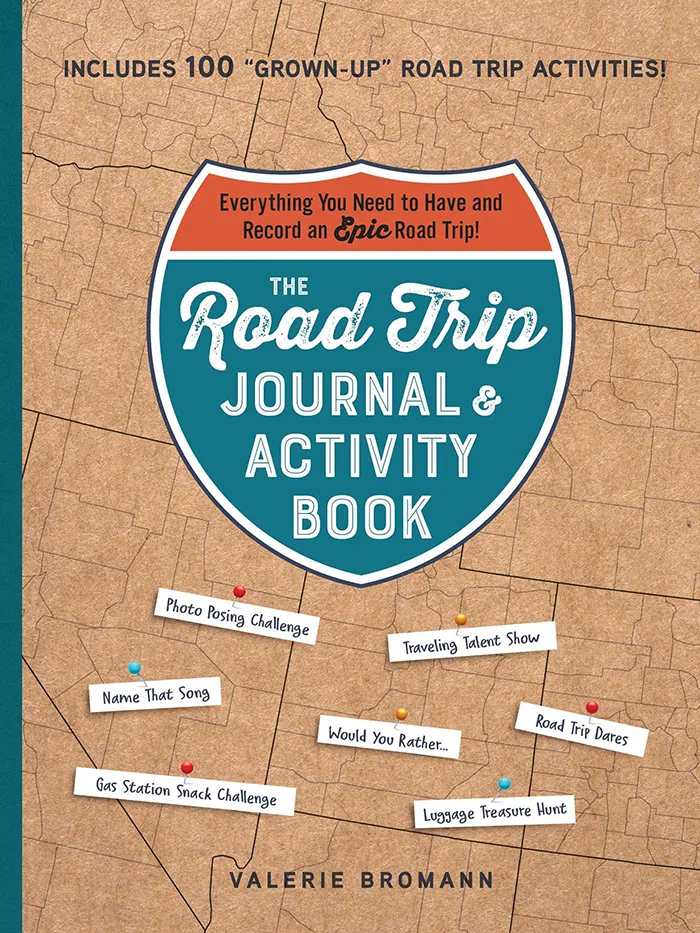 The Road Trip Journal & Activity Book
Everything You Need to Have and Record an Epic Road Trip!
Enjoy fun games and challenges to pass the time on your next road trip and have a keepsake to look back on for years to come with this entertaining must-have for your next vacation.
The Texarkana state line photo op straddles between the Texas and Arkansas border in State Line Avenue in Texarkana, Texas and Texarkana, Arkansas.
It features a prominent red, white, and blue sign with outlines of both states, a long border etched across the road, and two more state-shaped rendering embedded into the sidewalk.
It makes the perfect Instagram photo to pick a side or stand in both states at the same time!
But if you look behind this state line monument you'll find the reason that this attraction is more than just your typical road trip photo op. The city's 1932 Federal Building, Courthouse, and Post Office straddles the border too. It is the only U.S. government building that lives between multiple states!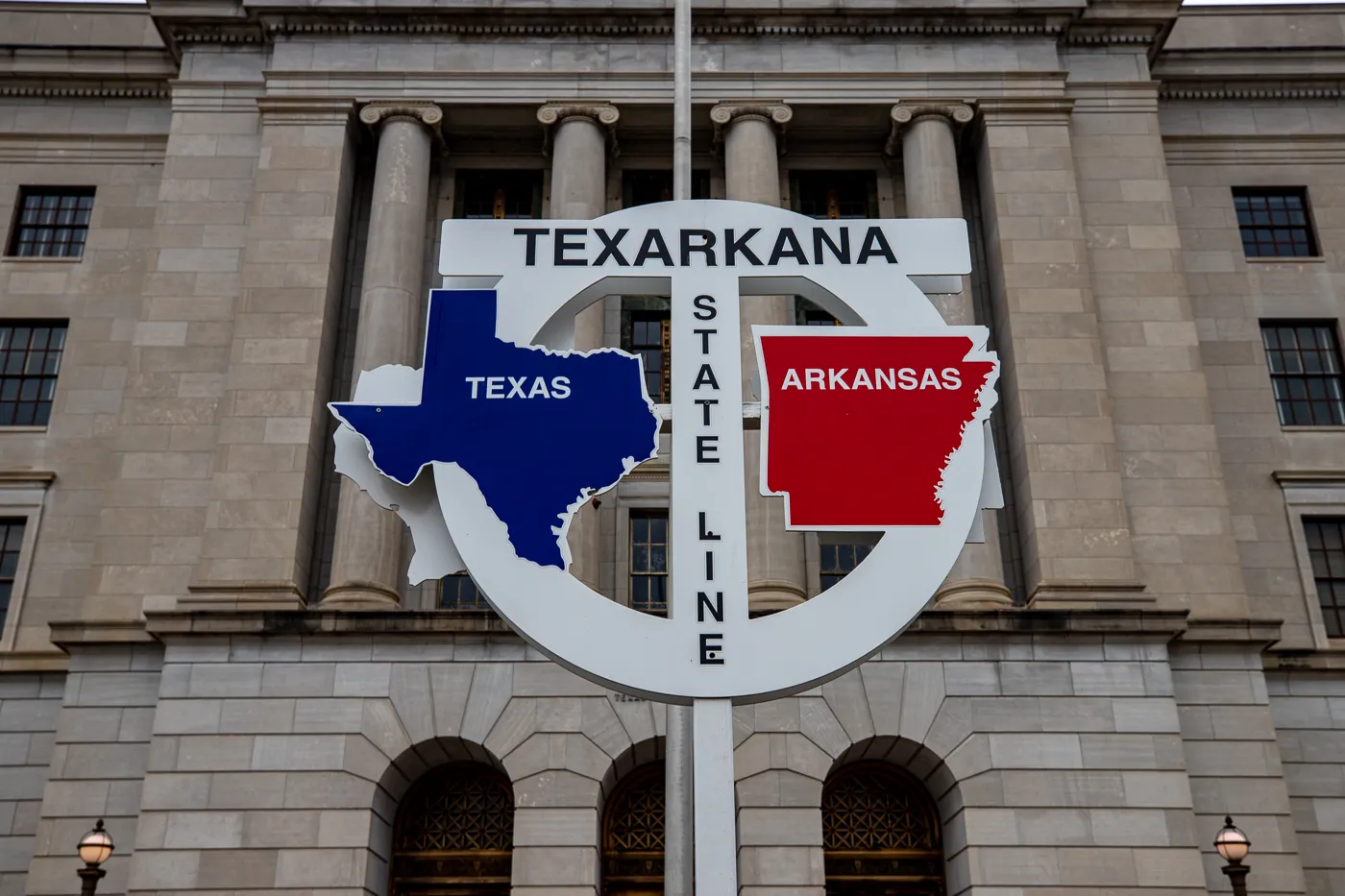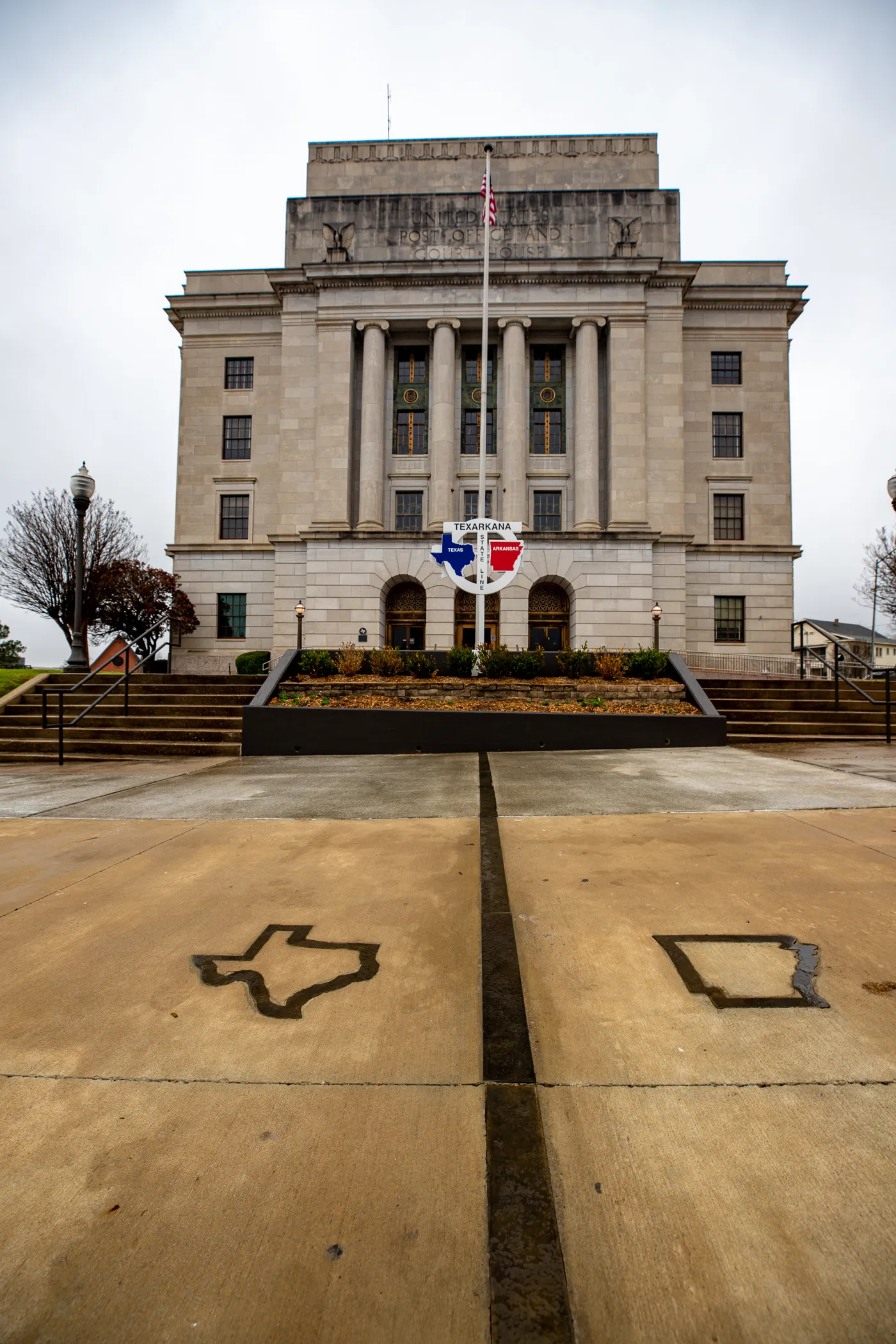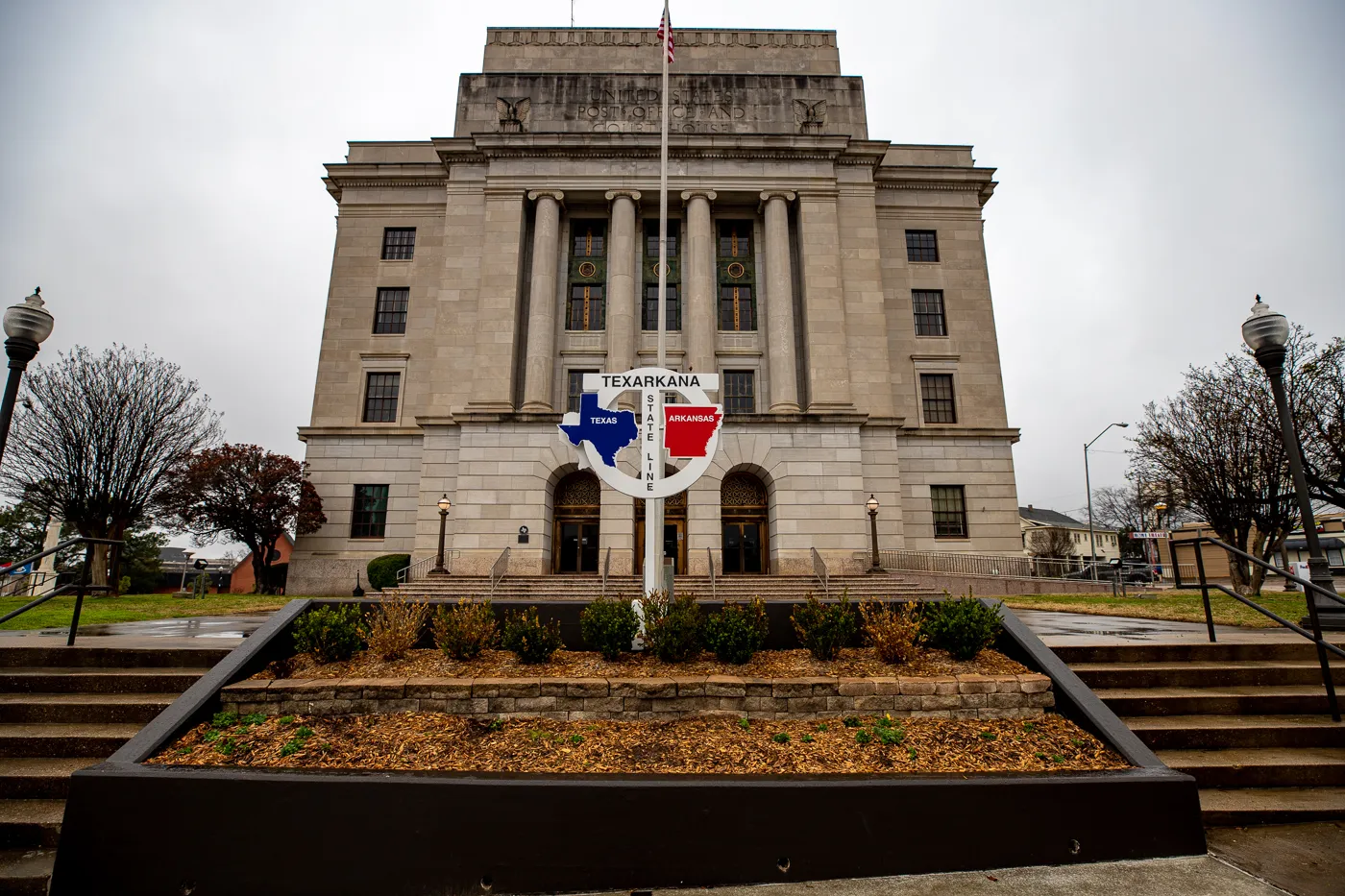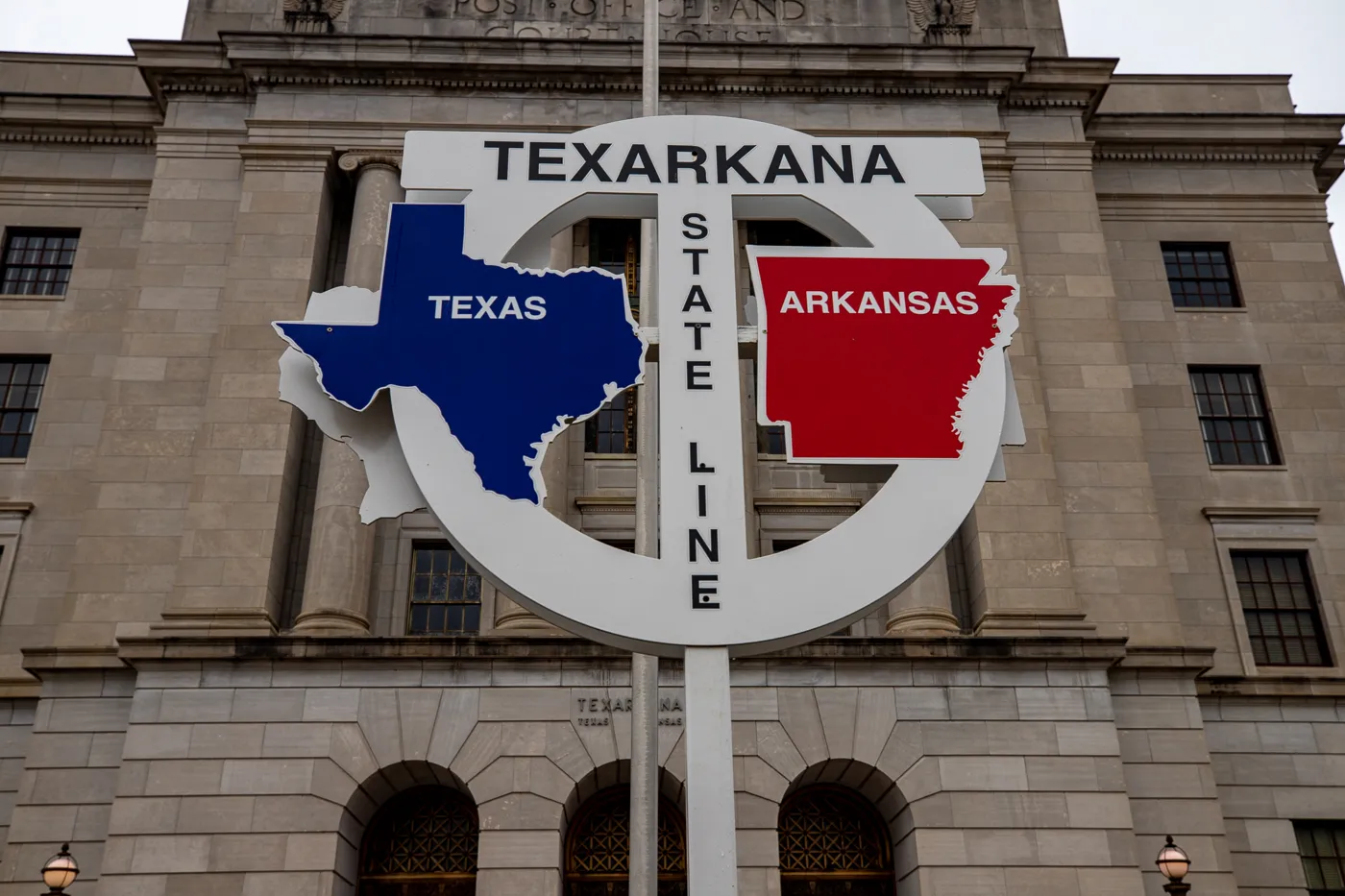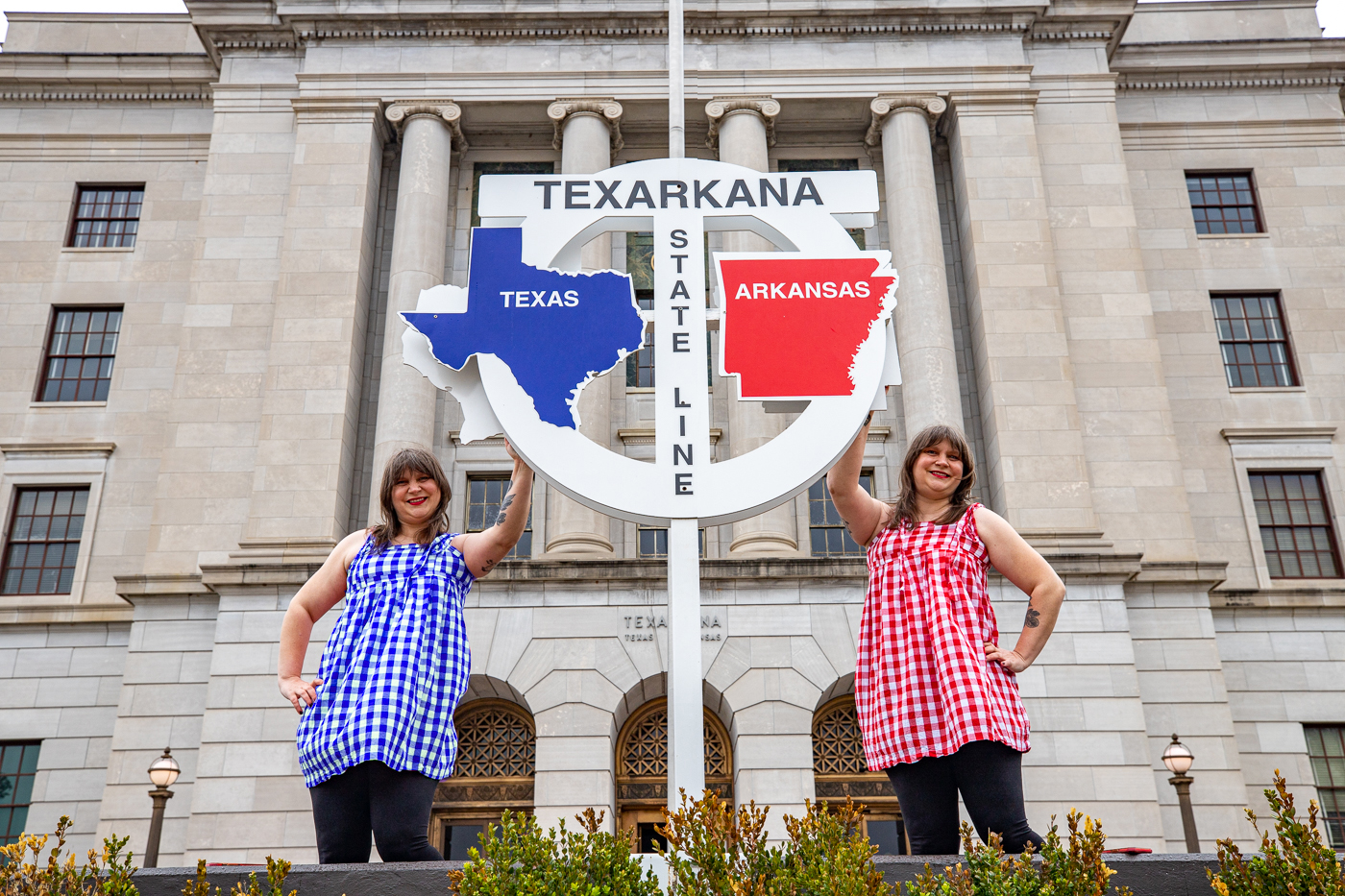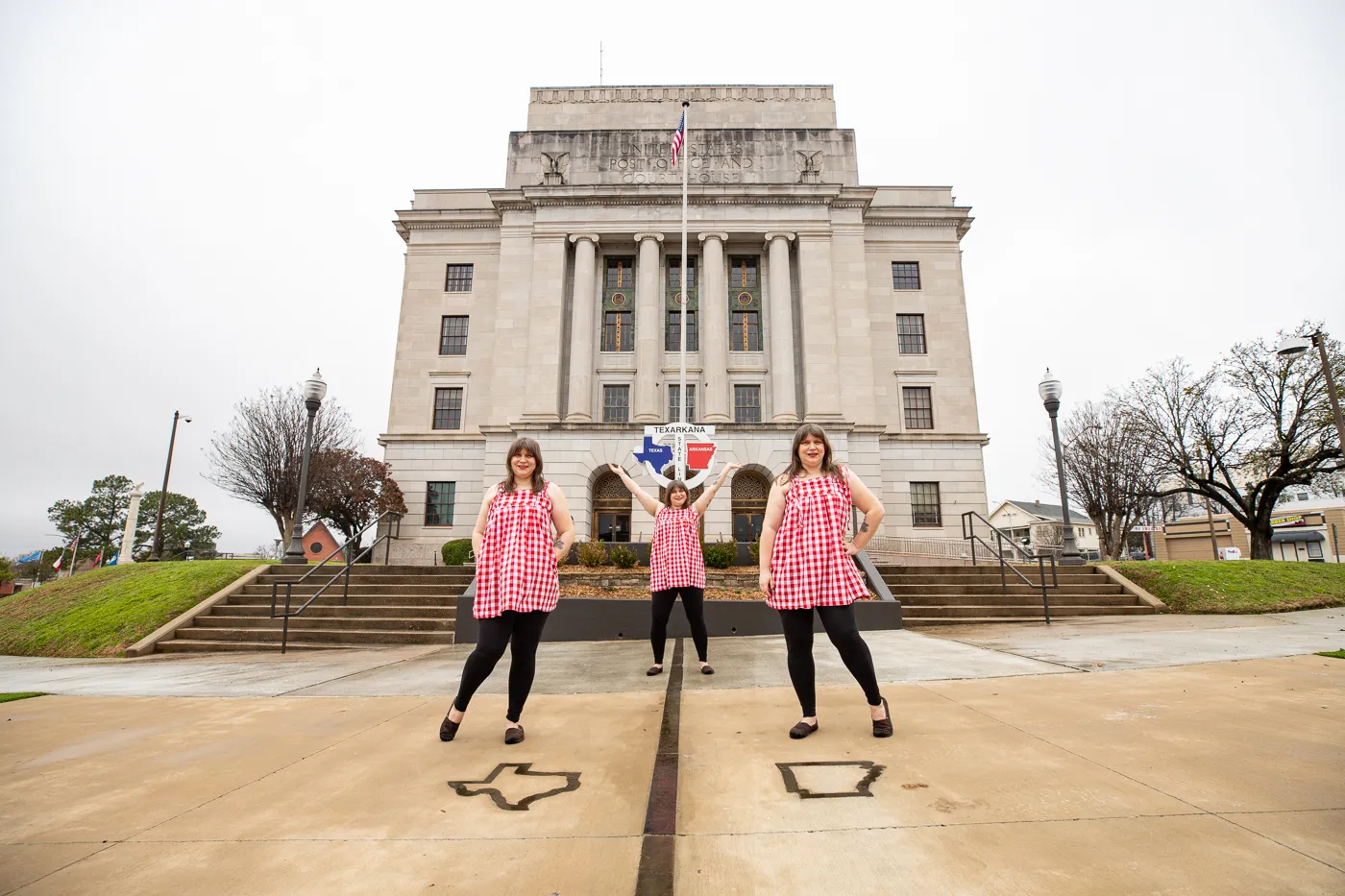 This road trip stop is both a fun Texas roadside attraction and a fun Arkansas roadside attraction! After visiting Texarkana be sure to continue driving up the road for a stop at the Fouke Monster Mart!
Texarkana State Line Sign
Address: 500 N State Line Ave Ste 101, Texarkana, AR 71854
Cost: Free to See
Hours: Always Visible
Pin this Texas and Arkansas roadside attraction to save for your road trip itinerary: