Keep your eye out for this roadside attraction: Tony Tasset's Eye, a giant eyeball in Dallas, Texas.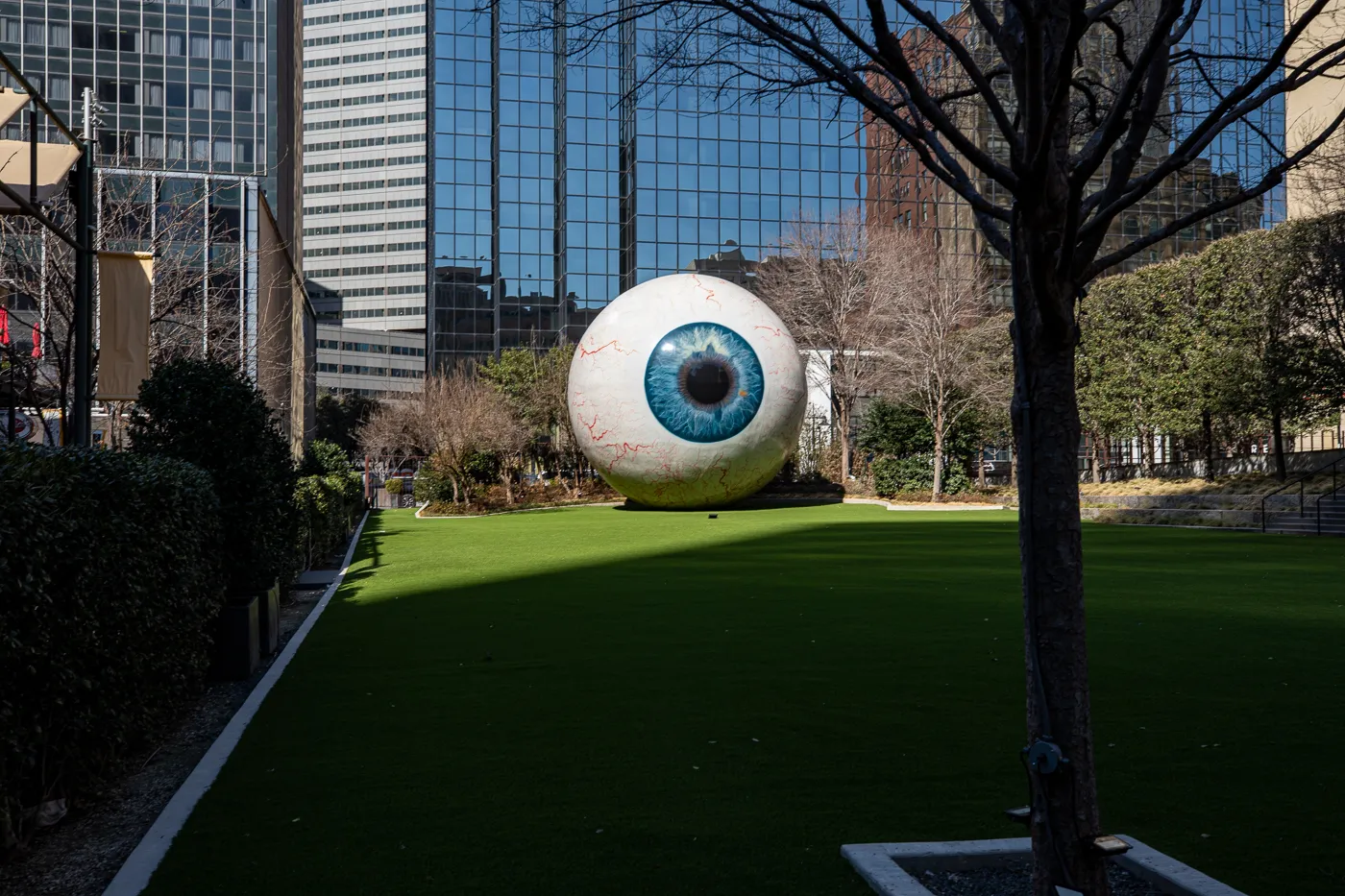 That's right, this Dallas tourist attraction is no optical illusion. It really is a 30-foot tall eyeball made from 8,000 to 9,000 pounds of fiberglass, 9,000 pounds of steel, resin and paint.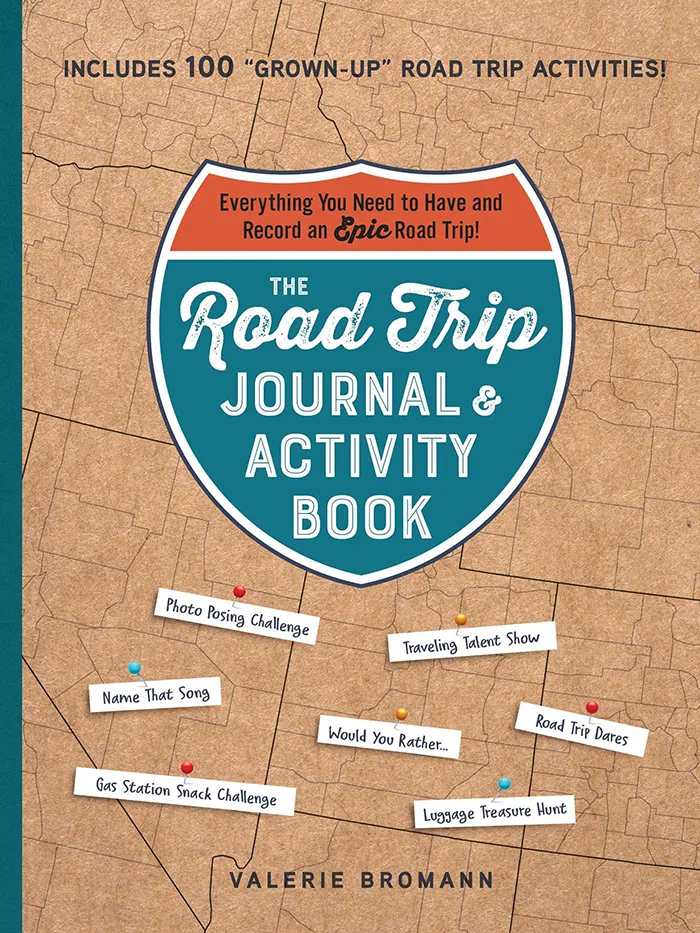 The Road Trip Journal & Activity Book
Everything You Need to Have and Record an Epic Road Trip!
Enjoy fun games and challenges to pass the time on your next road trip and have a keepsake to look back on for years to come with this entertaining must-have for your next vacation.
The giant eye sculpture was created in 2007 by Chicago-based multimedia artist Tony Tasset. He worked with fiberglass manufacturers at Fast Fiberglass (then F.A.S.T. Corp) in Sparta, Wisconsin to construct the massive veiny pupil that was modeled after his very own eye.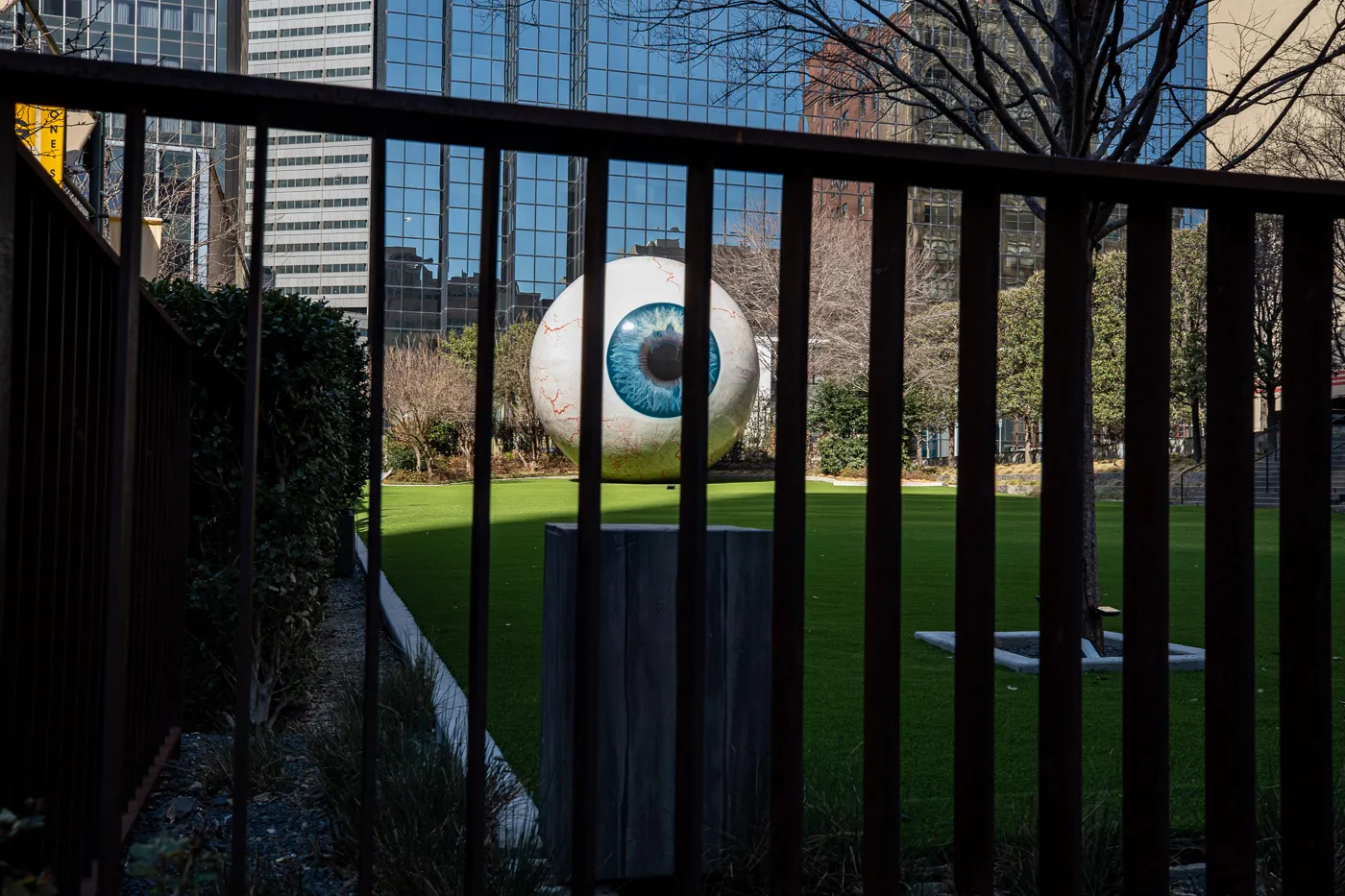 Tasset was born in Cincinnati, Ohio in 1960. He received his BFA from The Art Academy of Cincinnati and, in 1985, his MFA from The School of the Art Institute of Chicago. His works in sculpture, bronze, wax, photography, film, and taxidermy can be seen in exhibitions all around the world from Los Angeles to New York to Ecuador to Portugal.
The Tony Tasset Eye was originally installed in Chicago's Pritzker Park (at State Street and Van Buren Street, across from the DePaul Center) in 2010 where it peeped into the windows of the nearby el train. The giant eyeball was commissioned by the Chicago Loop Alliance's Art Loop program and it spent a summer keeping an eye out over downtown Chicago. It was quite a spectacle!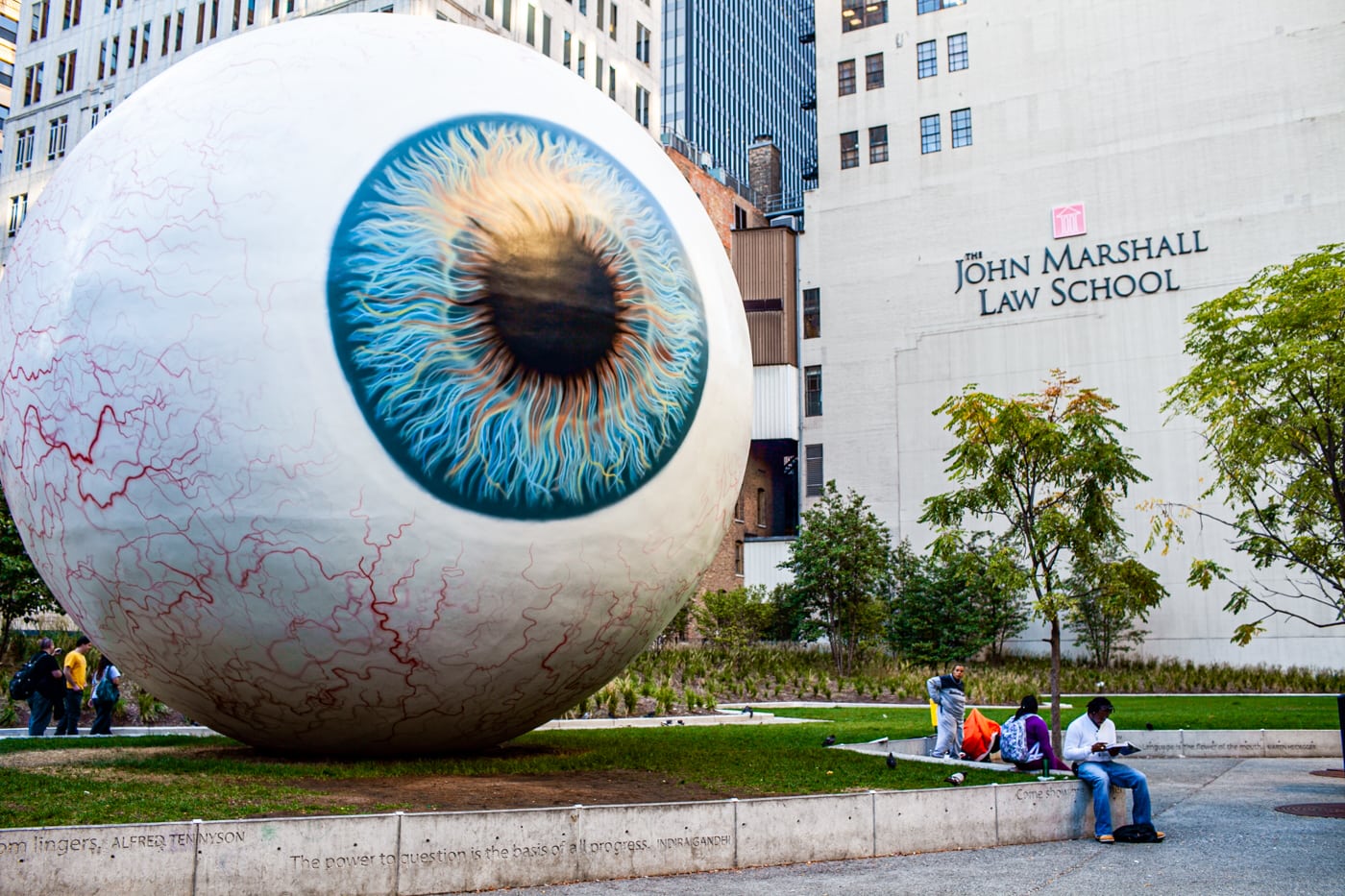 After being dismantled and spending some time in storage, the fiberglass sculpture found a new life in Dallas in August 2013 when it was installed at the the five-star Joule Hotel's sculpture garden.
The hotel boasts an extensive collection of modern art, displaying works from Tony Cragg, Adam Fuss, Richard Phillips, and Andy Warhol inside. The sculpture garden is co-sponsored by the Nasher Sculpture Center, an offset of the Dallas Museum of Art in the Dallas Arts District.
You have to keep a close eye out to see the Dallas eyeball, the lot it stands on is closed to the public. But you can see it from a distance on a normal day or attend a public event to get a closer look.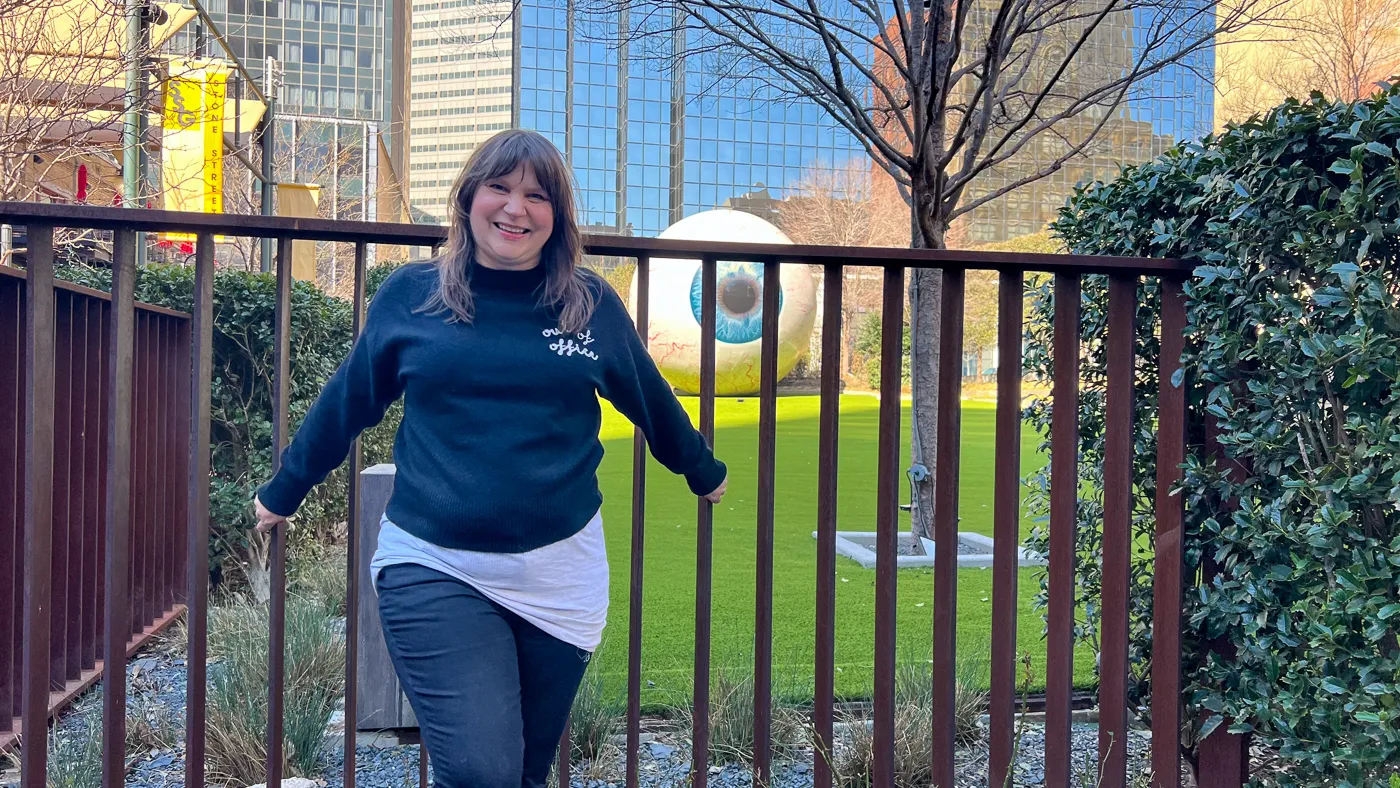 You might think the giant eyeball sculpture in Dallas, Texas has a deeper meaning, but, according to the artist, it really doesn't. In an interview in Interview Magazine Tony Tasset proclaims that sometimes a (giant) eye is just a (giant) eye.
"People have been so conditioned to not understand art that when something's obvious they feel like they're missing something…It's a big eyeball."
You can look out for this large eyeball sculpture and Texas roadside attraction in Dallas at the Joule Hotel. But you can also find a seven-foot tall smaller version of this eye at Laumeier Sculpture Park in St. Louis, Missouri, installed in 2007.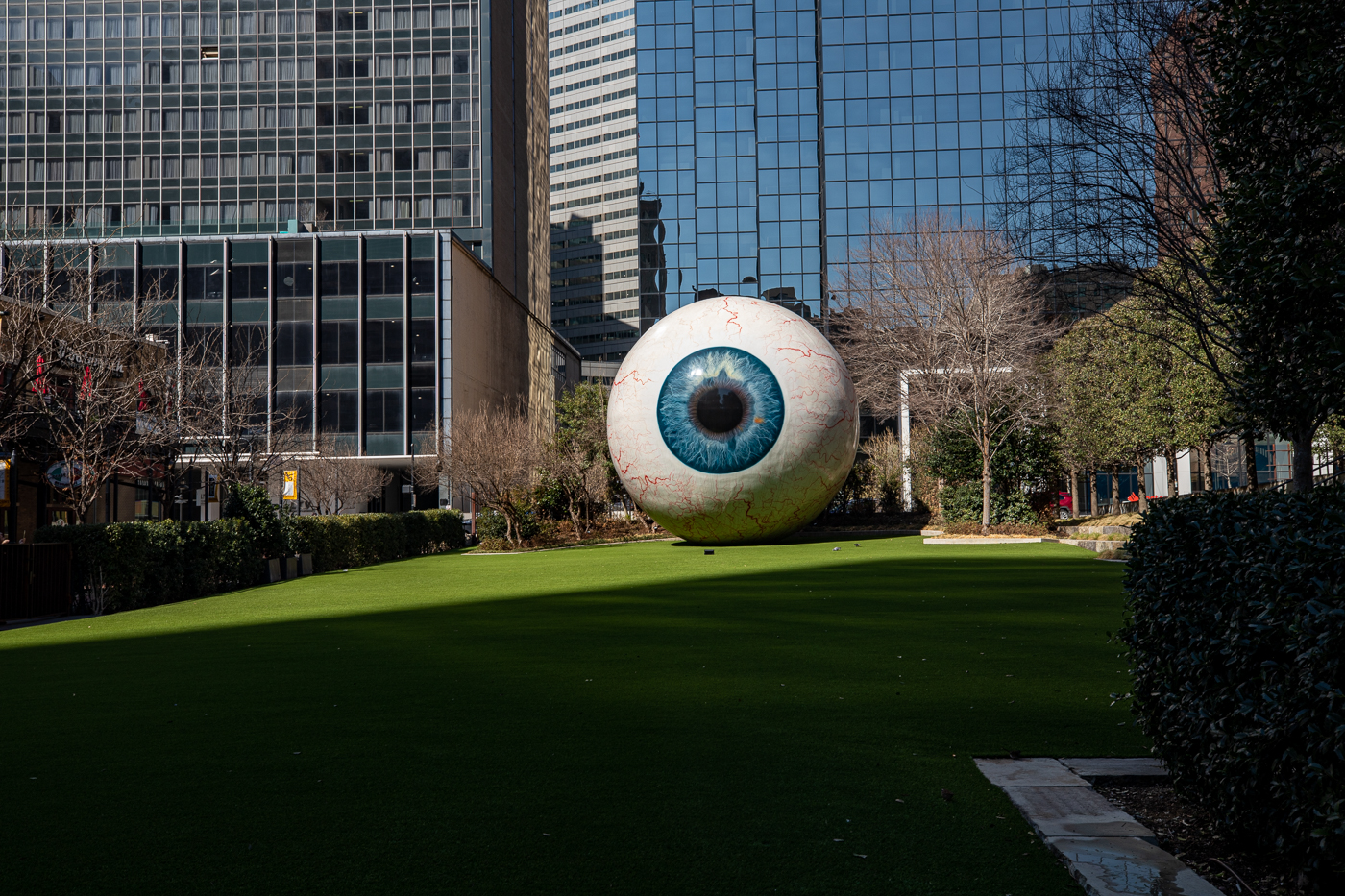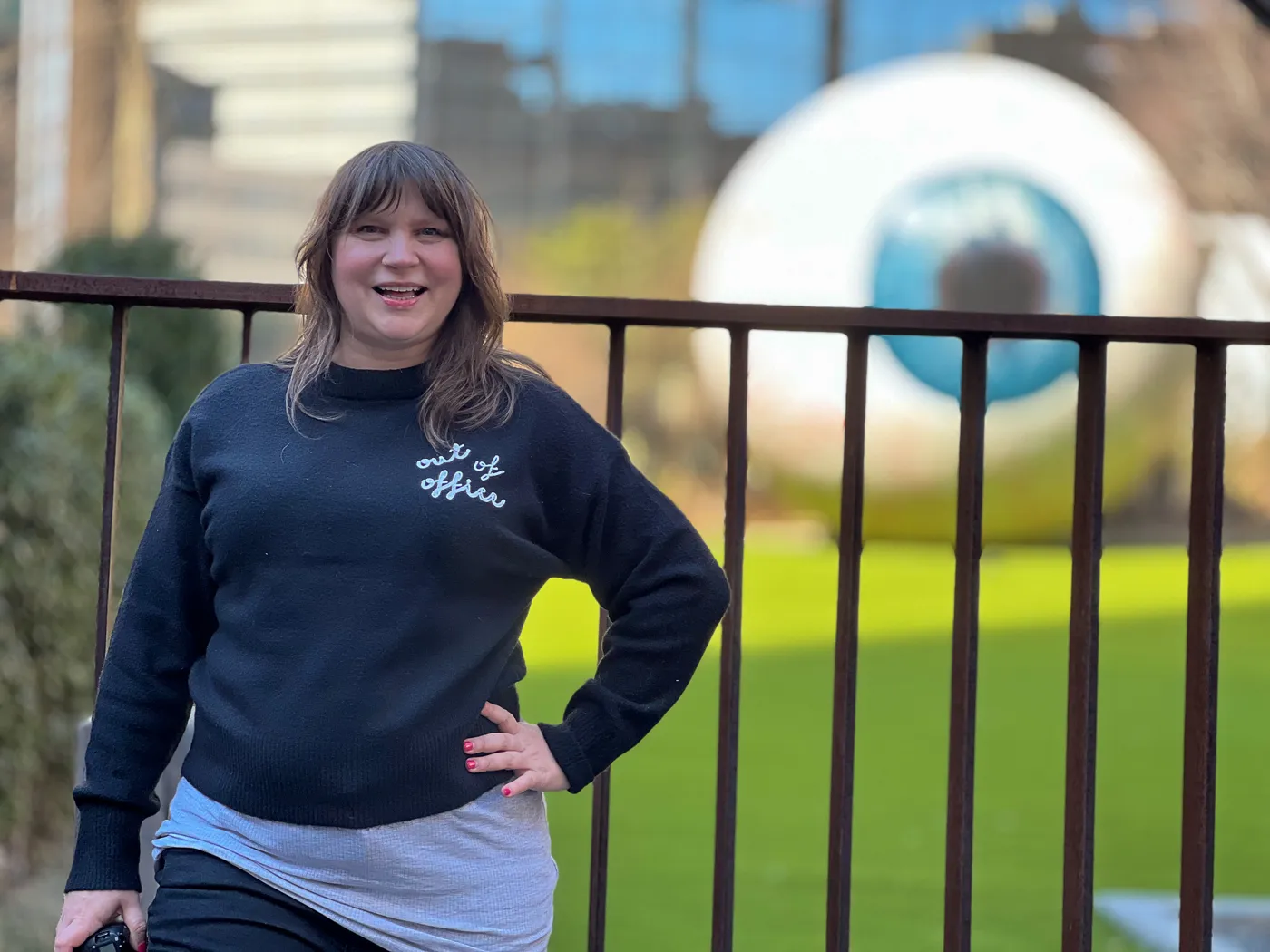 Giant Eyeball in Chicago, 2010
Before you could find this giant eye in Dallas, Texas, you could find it in Chicago, Illinois. Here are photos from its original stint in the Windy City.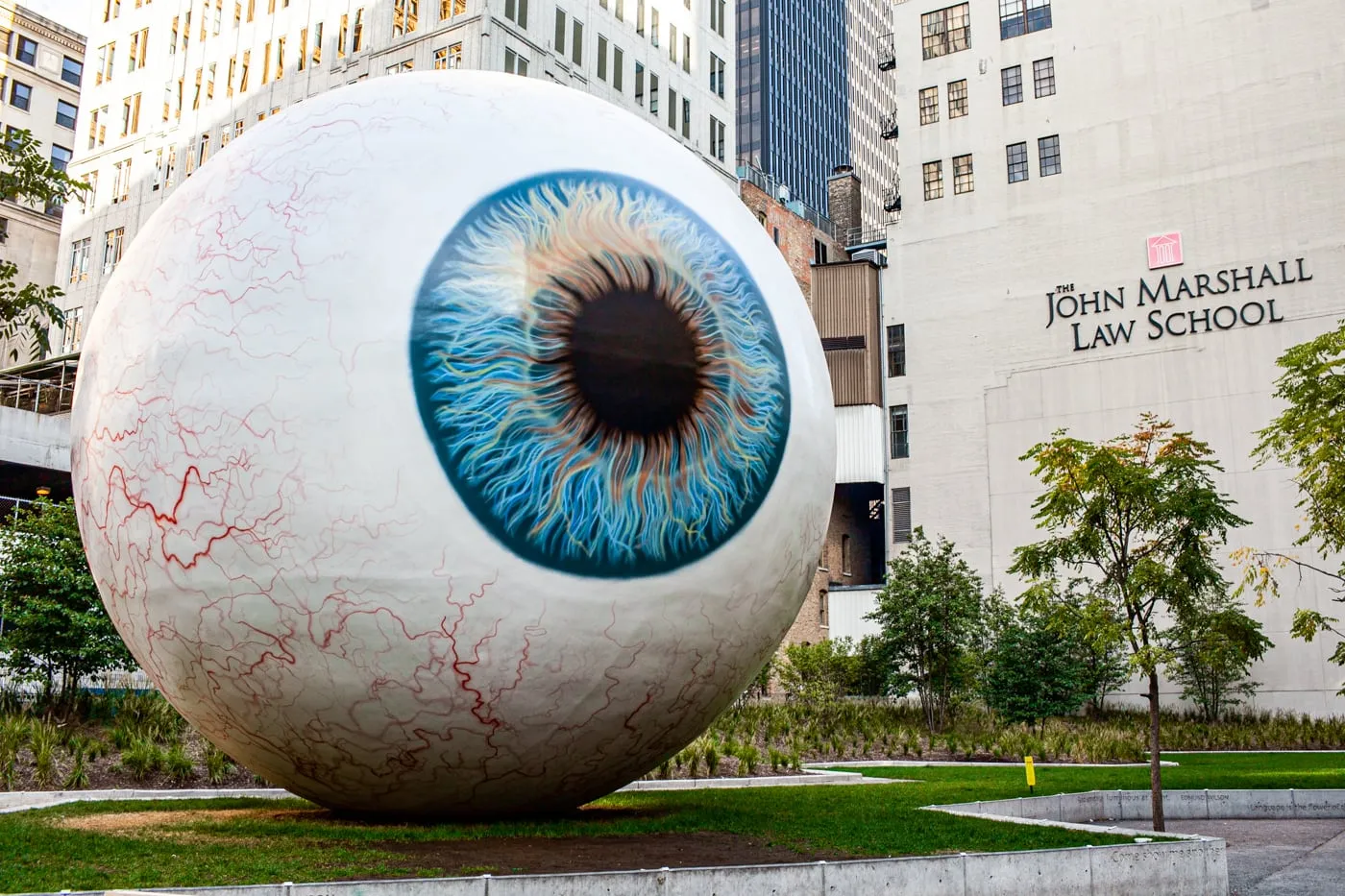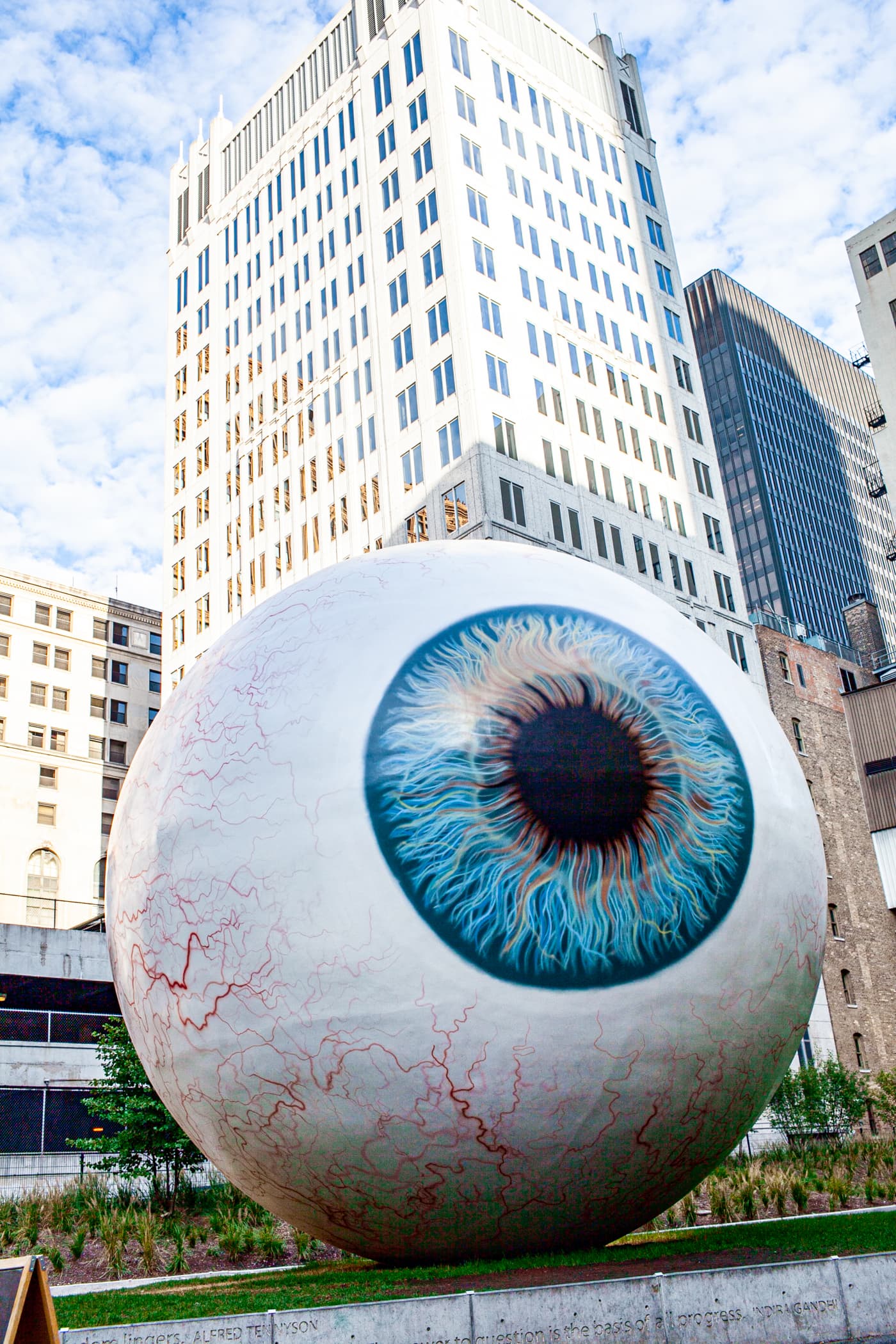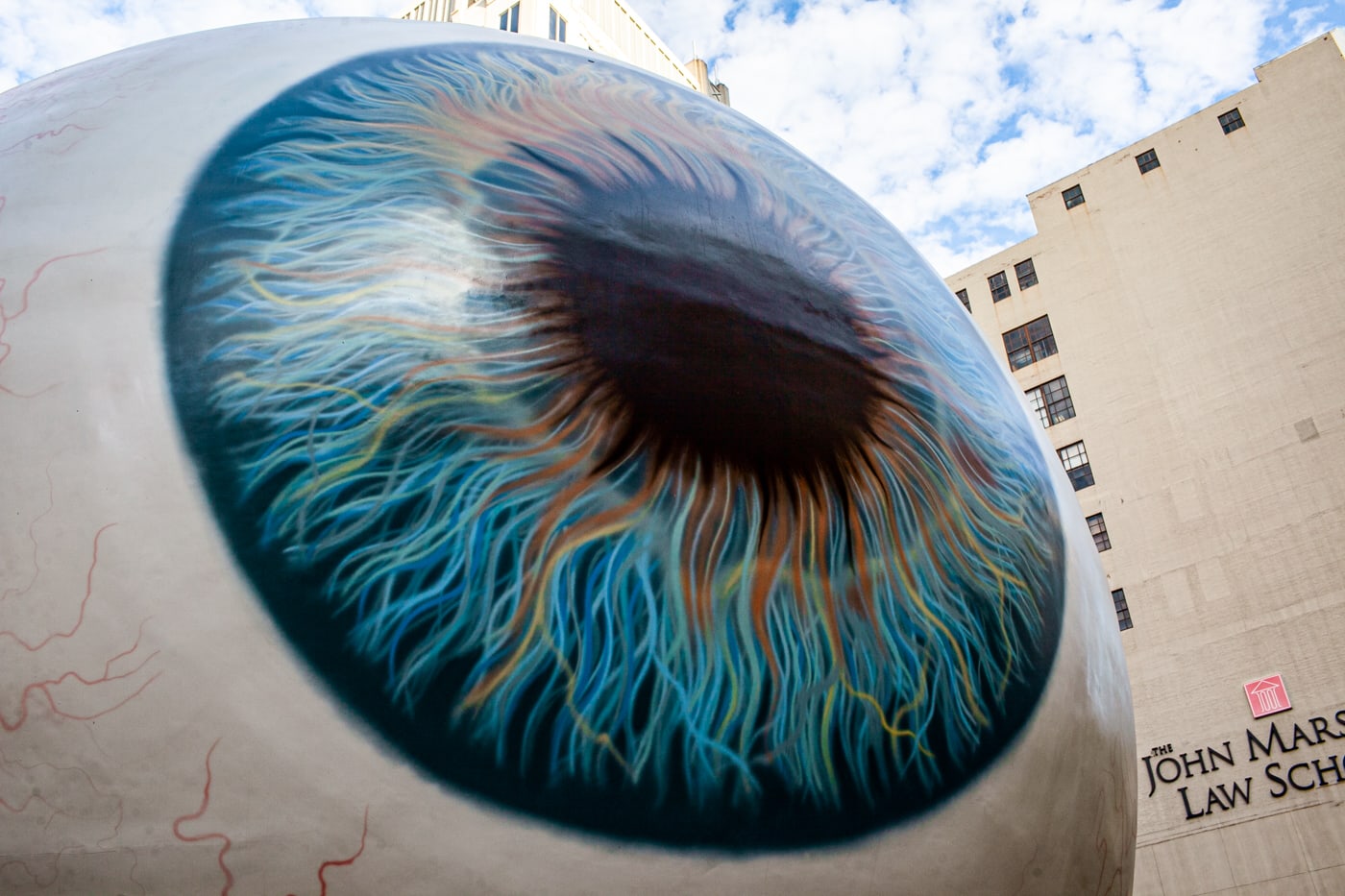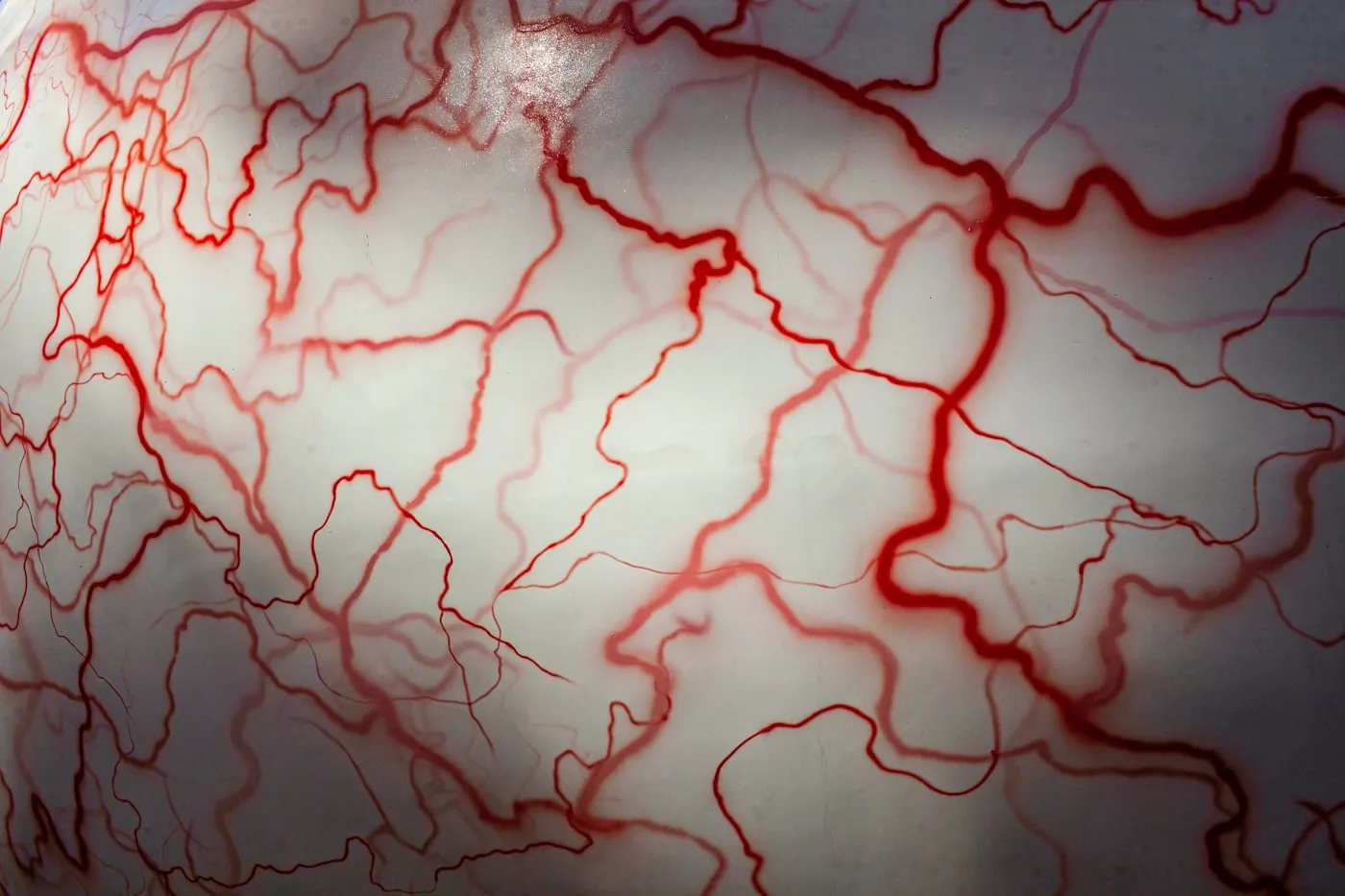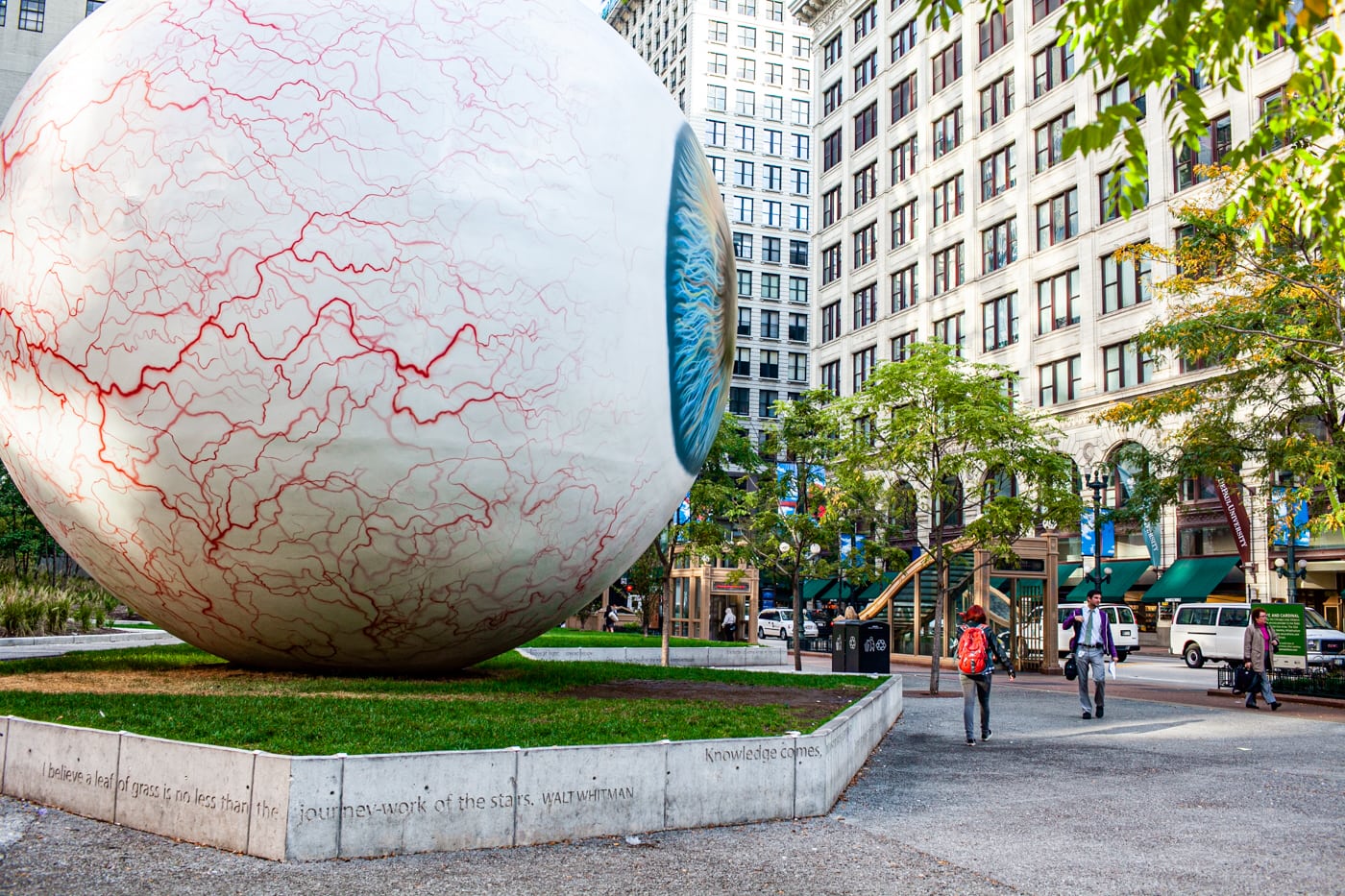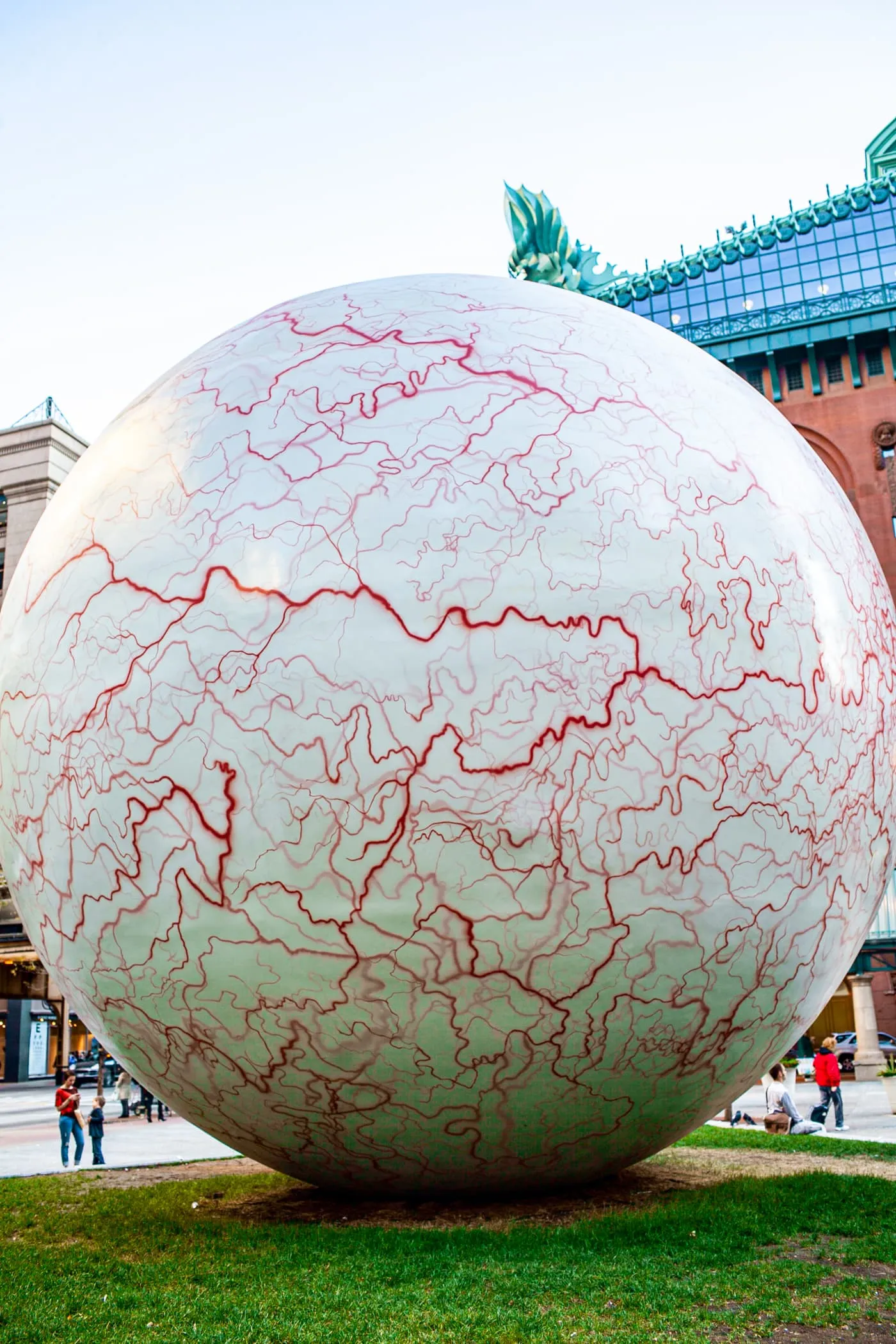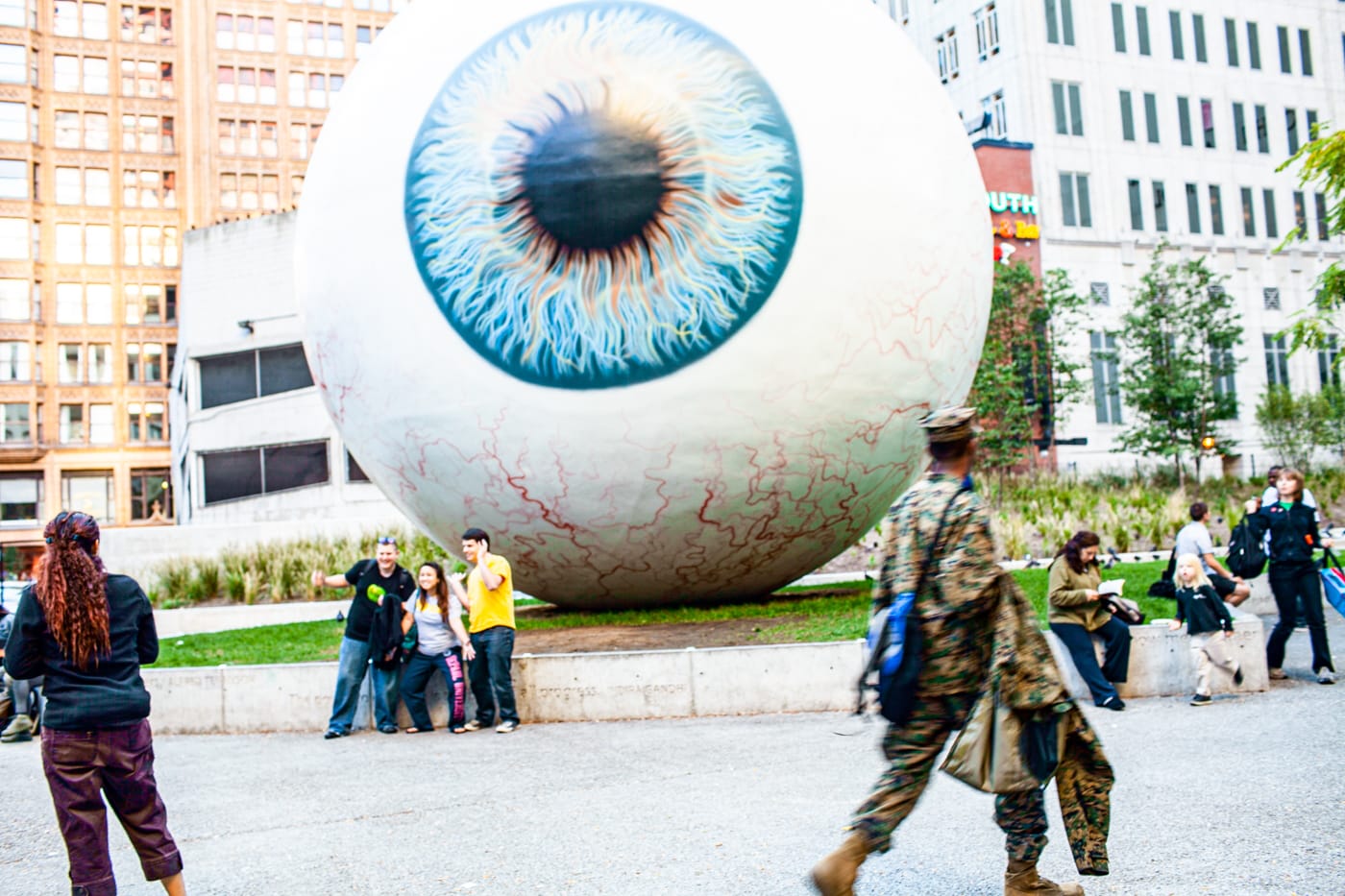 Tony Tasset's Eye – Giant Eyeball in Dallas, Texas
Address: Joule Hotel sculpture garden, 1601 Main St, Dallas, TX
Hours: Private property, always visible from the street
Cost: Free to see from the street
Pin this Texas roadside attraction to save for your road trip itinerary