Find this roadside attraction on your Route 66 road trip: the Chief Standing Brave statue is a giant Indian chief statue in Big Cabin, Oklahoma.
The Giant Chief Standing Brave Statue has been standing since 2001 and is located outside of the Woodshed, a family-owned truck stop and travel plaza that has gas pumps, a convenience store, and and a sit down restaurant.
The roadside attraction was created by Wade Leslie. He started a model of it in 2000 then moved into the larger than life version that stands overlooking the highway. The statue is 46-feet tall (over 50 feet tall if you include the base). It is made of wire mesh, rebar, steel pipe, and expanding insulation foam that has been carved, fiber-glassed, sanded, primed, and painted. Overall the giant native american statue weighs over 15,000 pounds,and features 105 feathers in the headdress and 37 feathers on his spear and has the Oklahoma state flag within his shield (source).
On site you'll also find a tiny chapel and a big boy statue on a pole.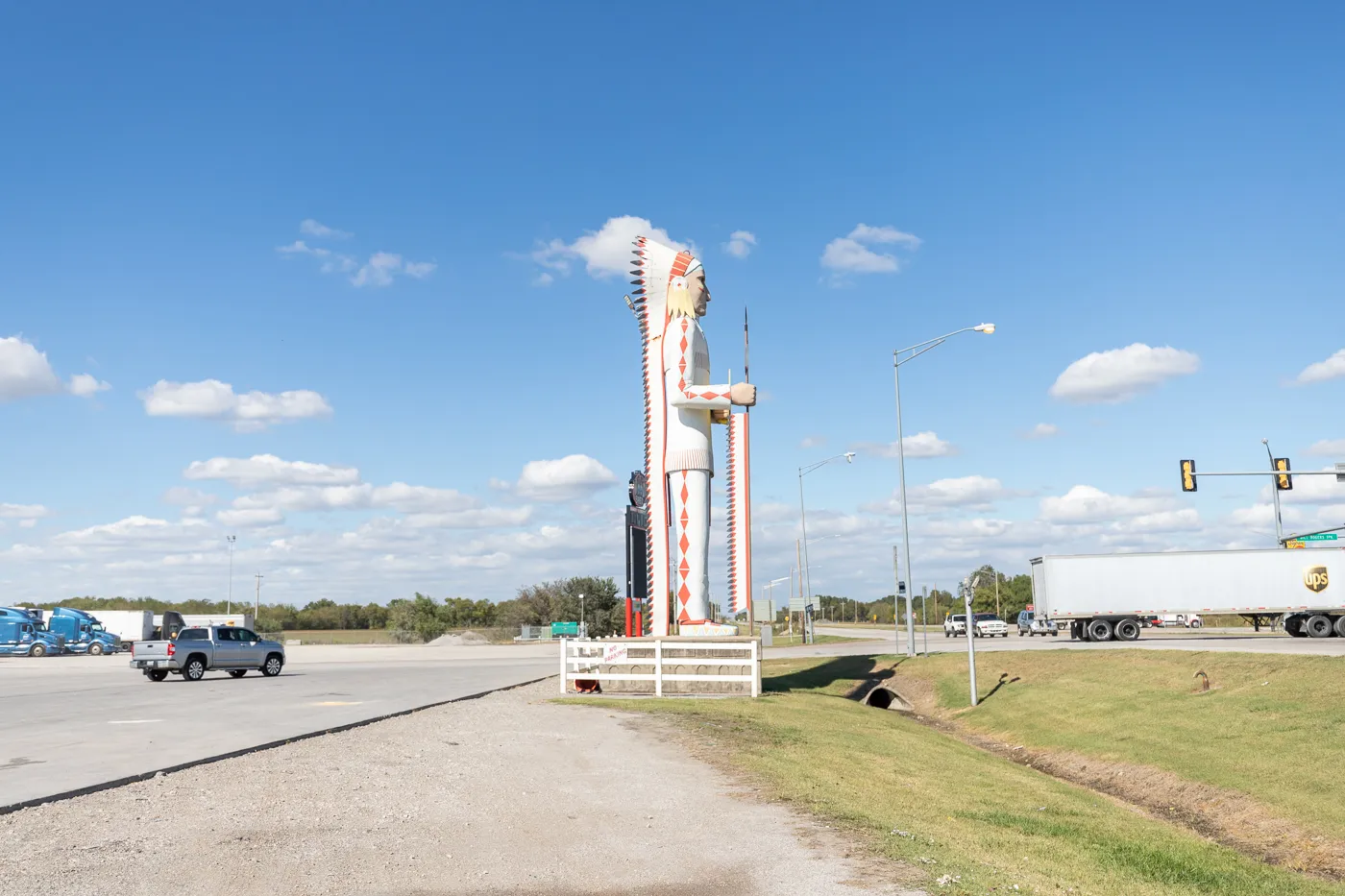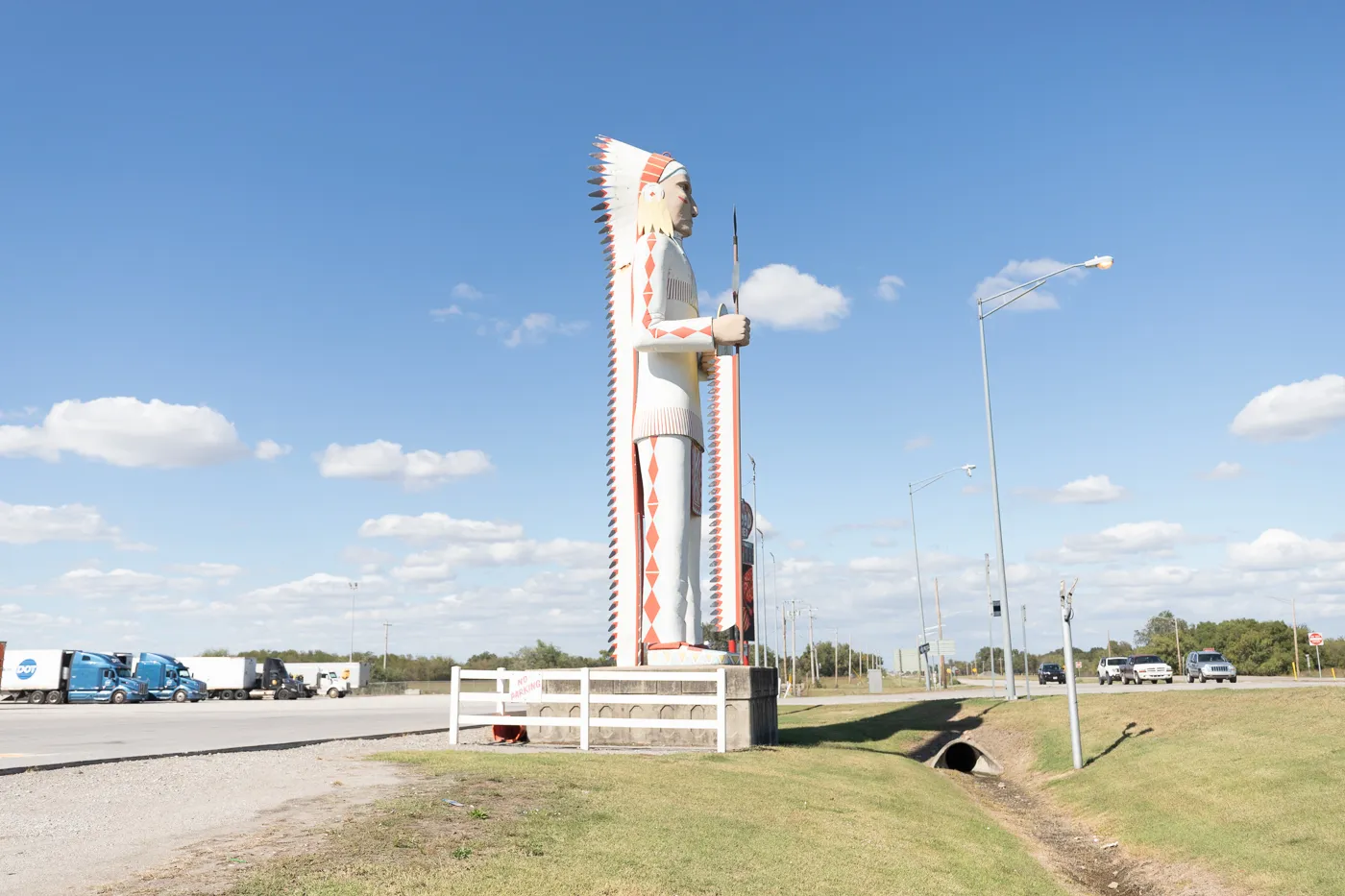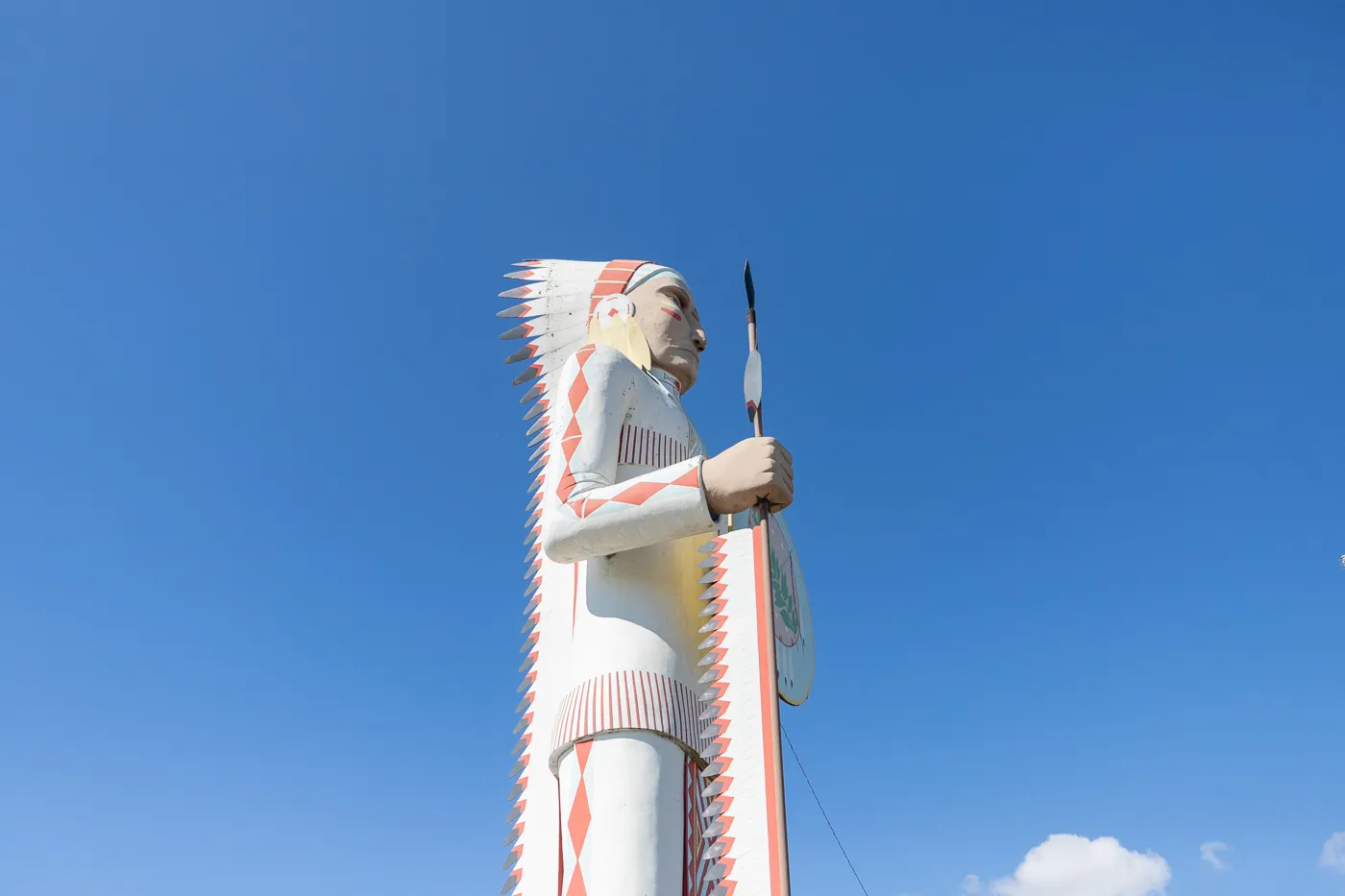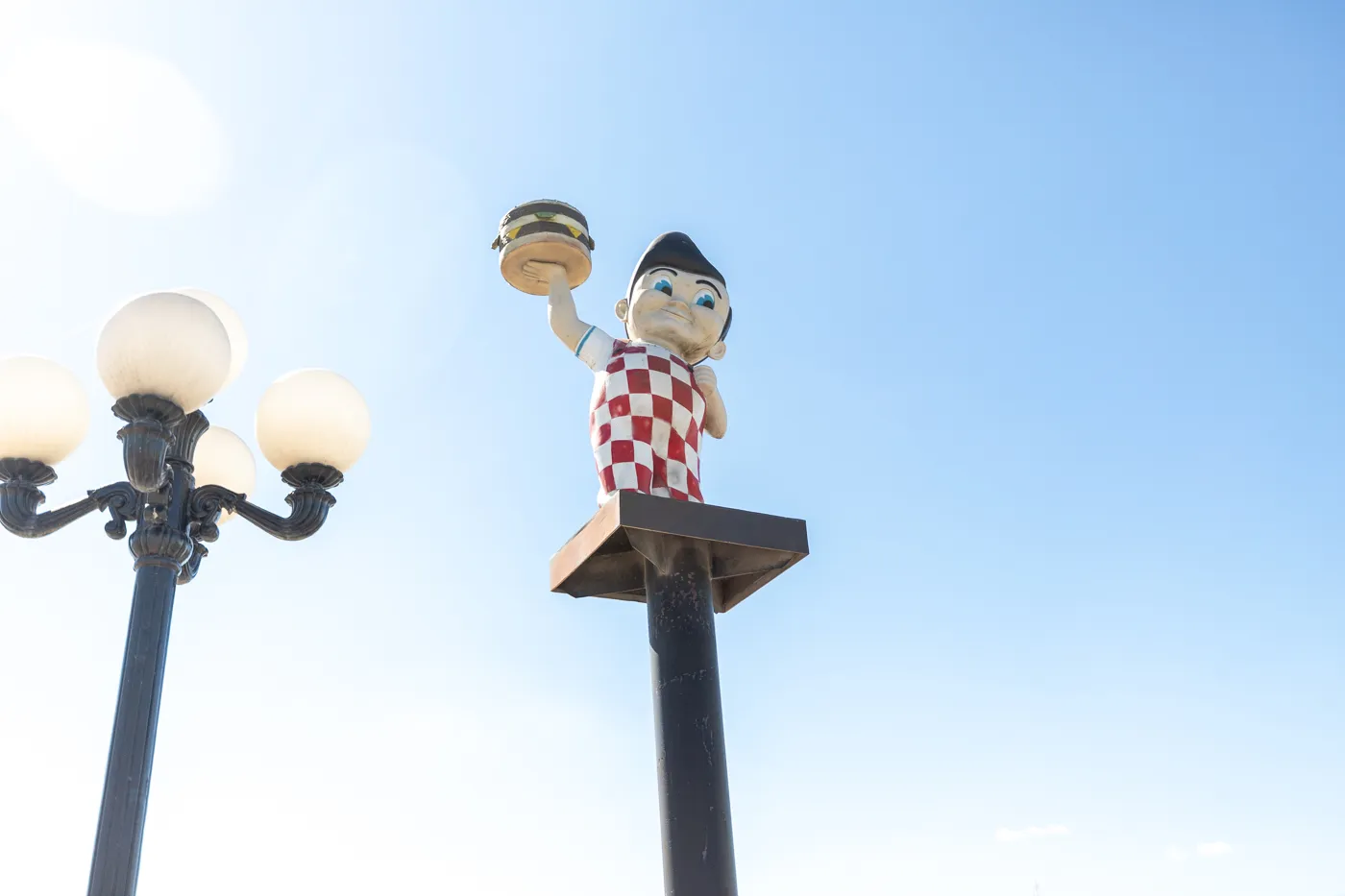 Looking for similar roadside attractions? Also look out for the Big Chief Giant Cigar Store Indian, the Eye Can See You Now Giant Indian, and Cherokee Trading Post.
Standing Brave Giant Indian Chief
Address: Woodshed Of Big Cabin, LLC, 31209 South Hwy 69, US-69, Big Cabin, OK 74332
Hours: Always visible
Cost: Free to see
Pin this Oklahoma Route 66 roadside attraction: