Cherokee Trading Post in Calumet, Oklahoma has been operating on Route 66 since 1958.
The truck stop features a gift shop, art gallery, restaurant, and 24-hour travel mart. At the gift shop you can browse and purchase Native American crafts, clothing, decor, accessories, turquoise jewelry, leather items, moccasins, and more.
Outside near the highway find a big fiberglass Native American holding a tomahawk while wearing traditional regalia, moccasins, and medicine pouches.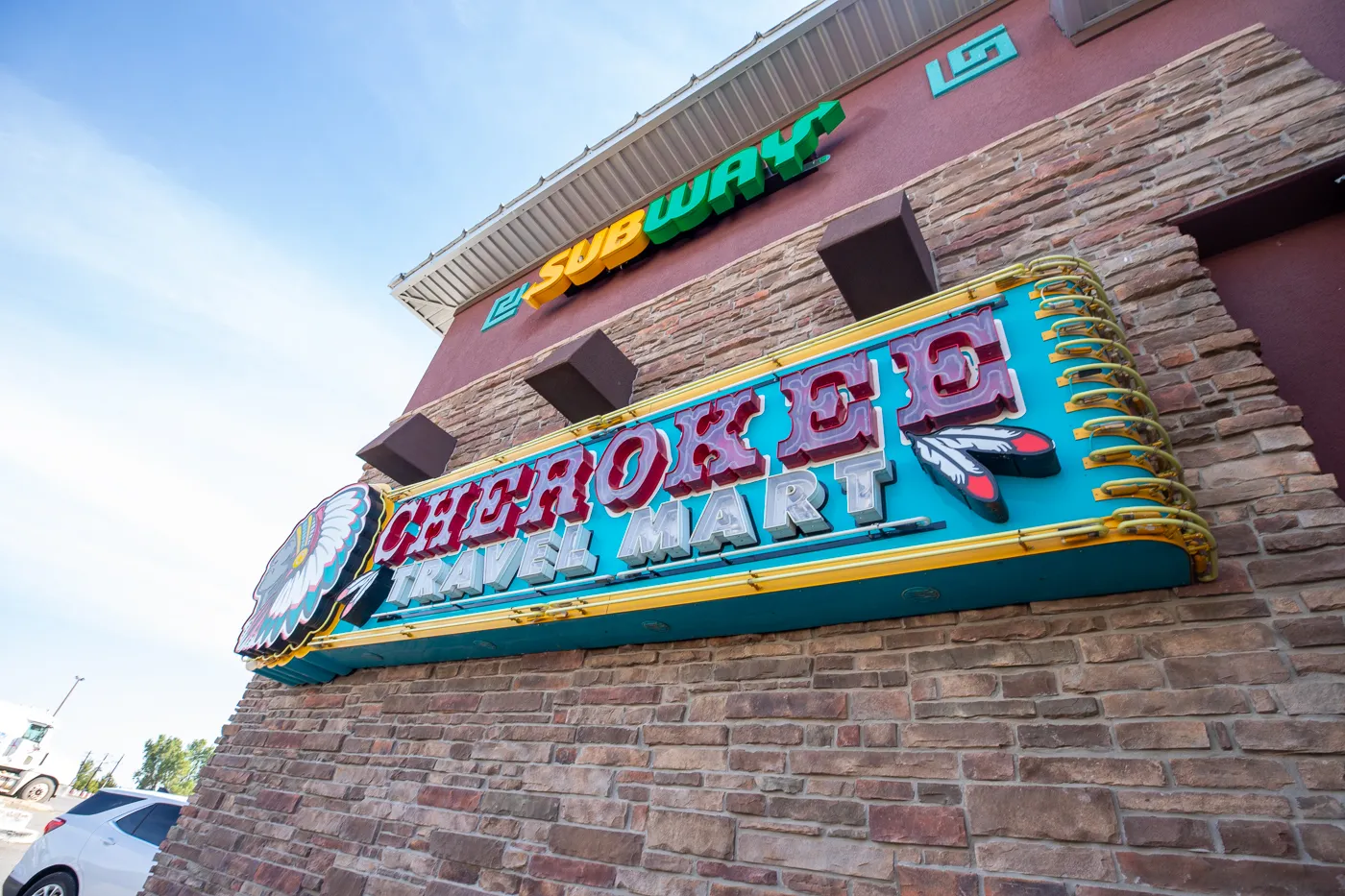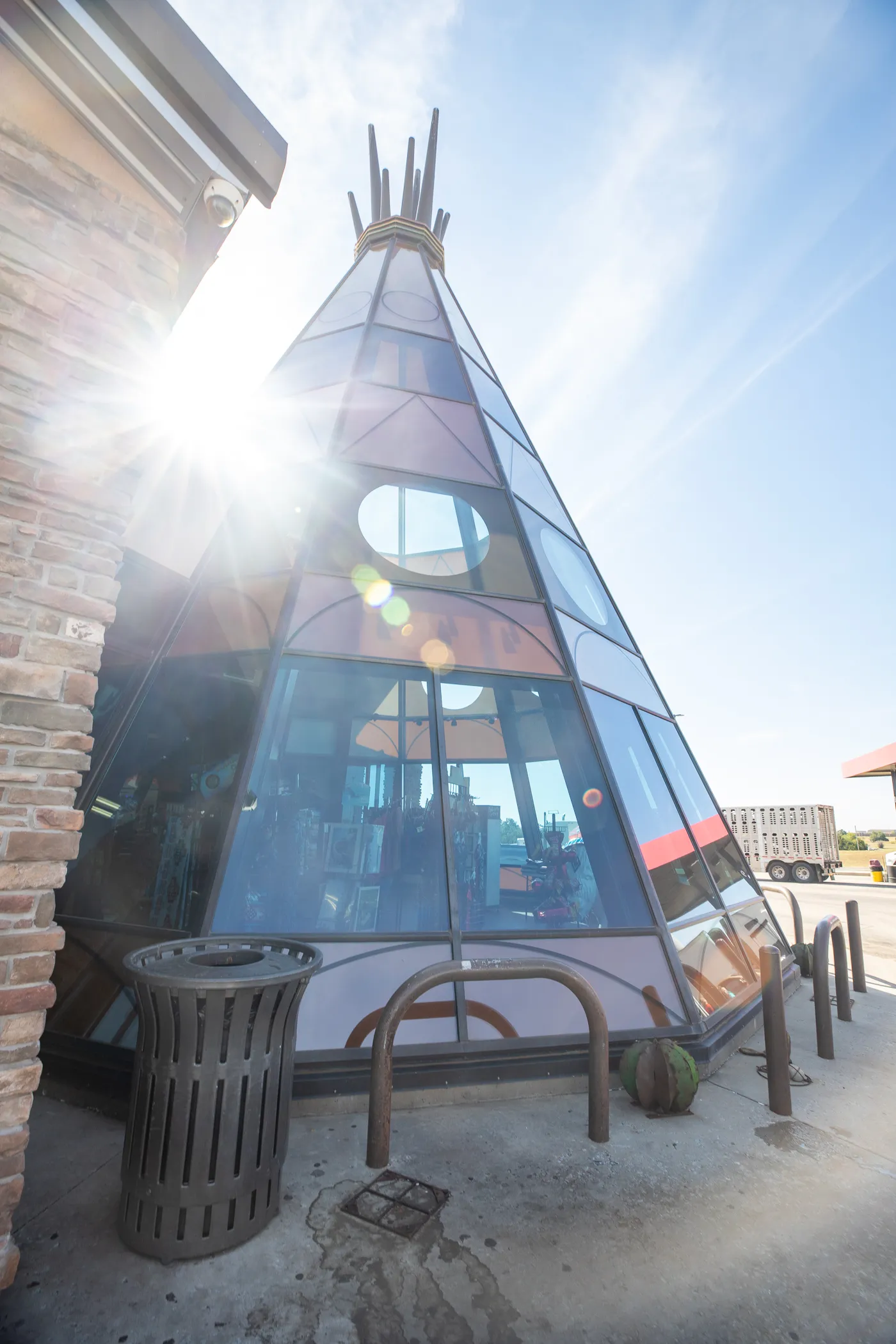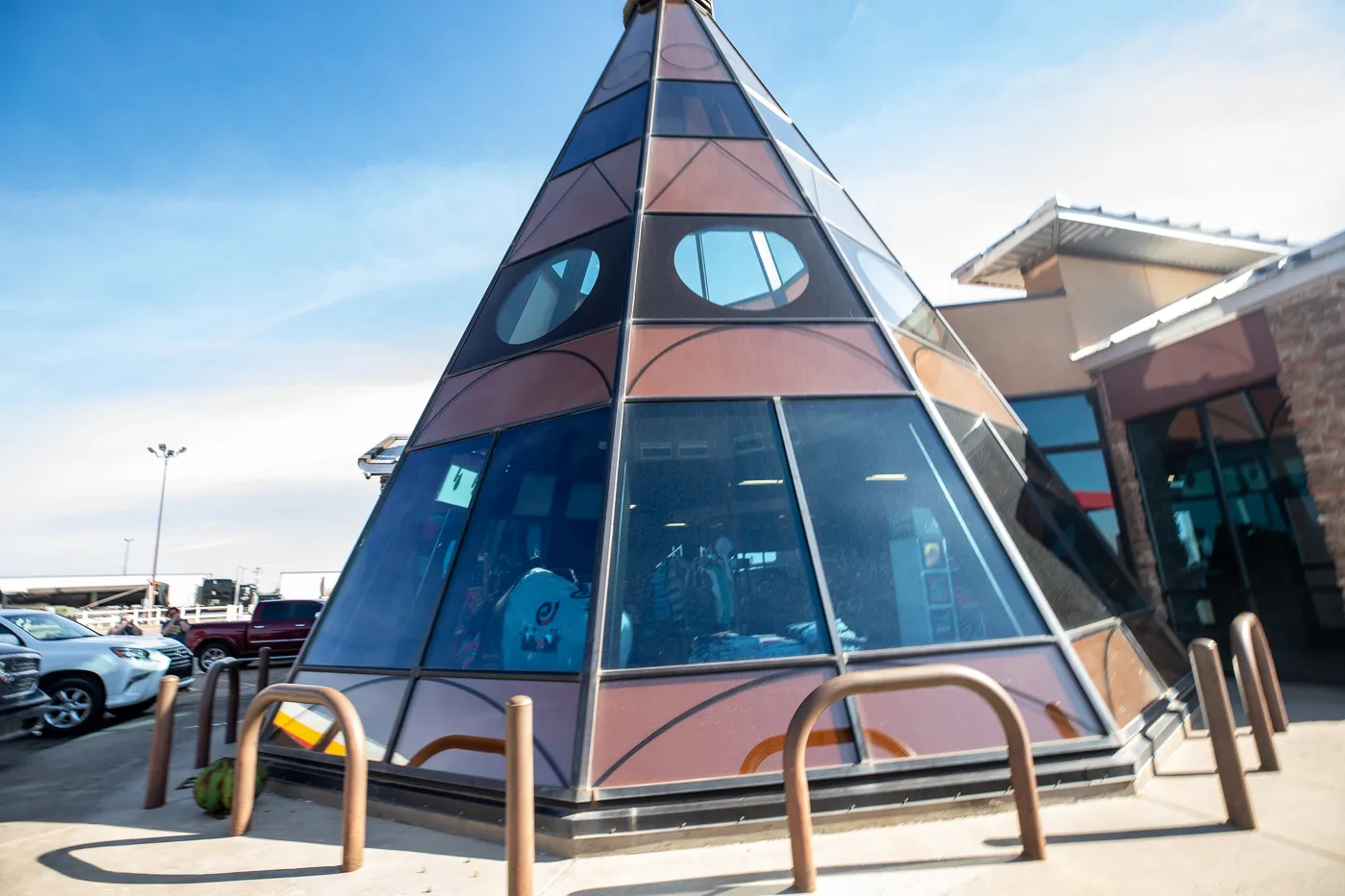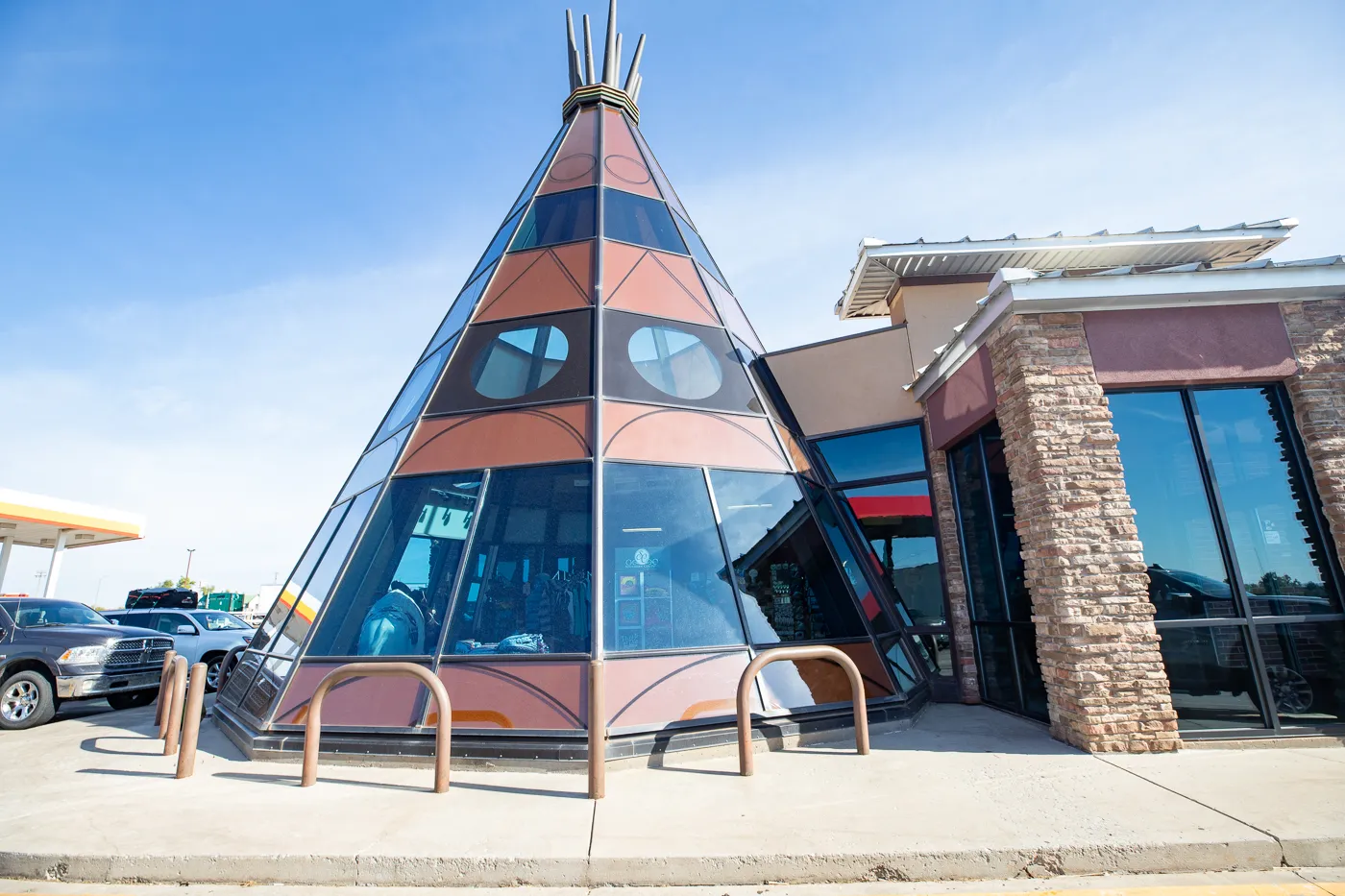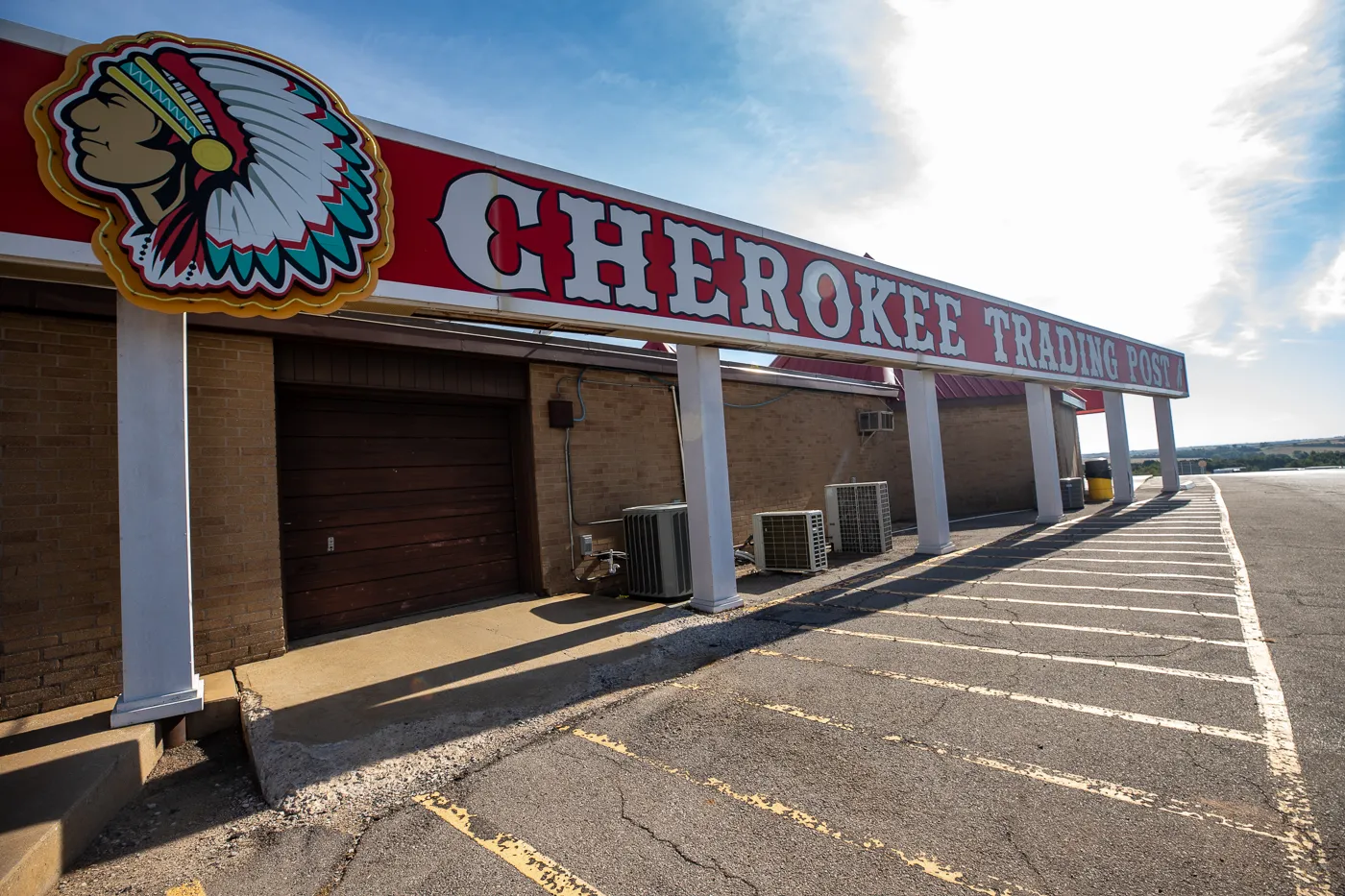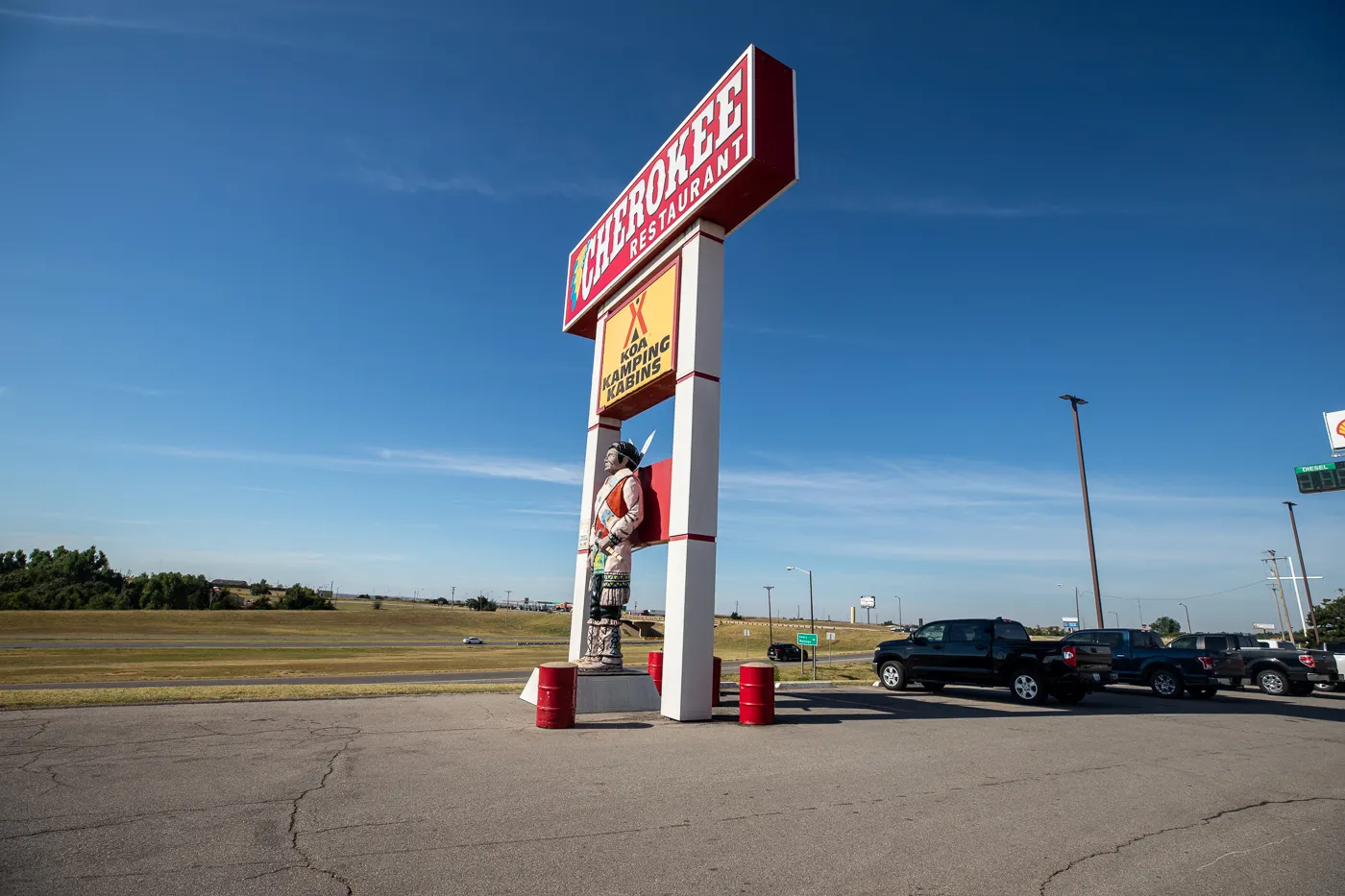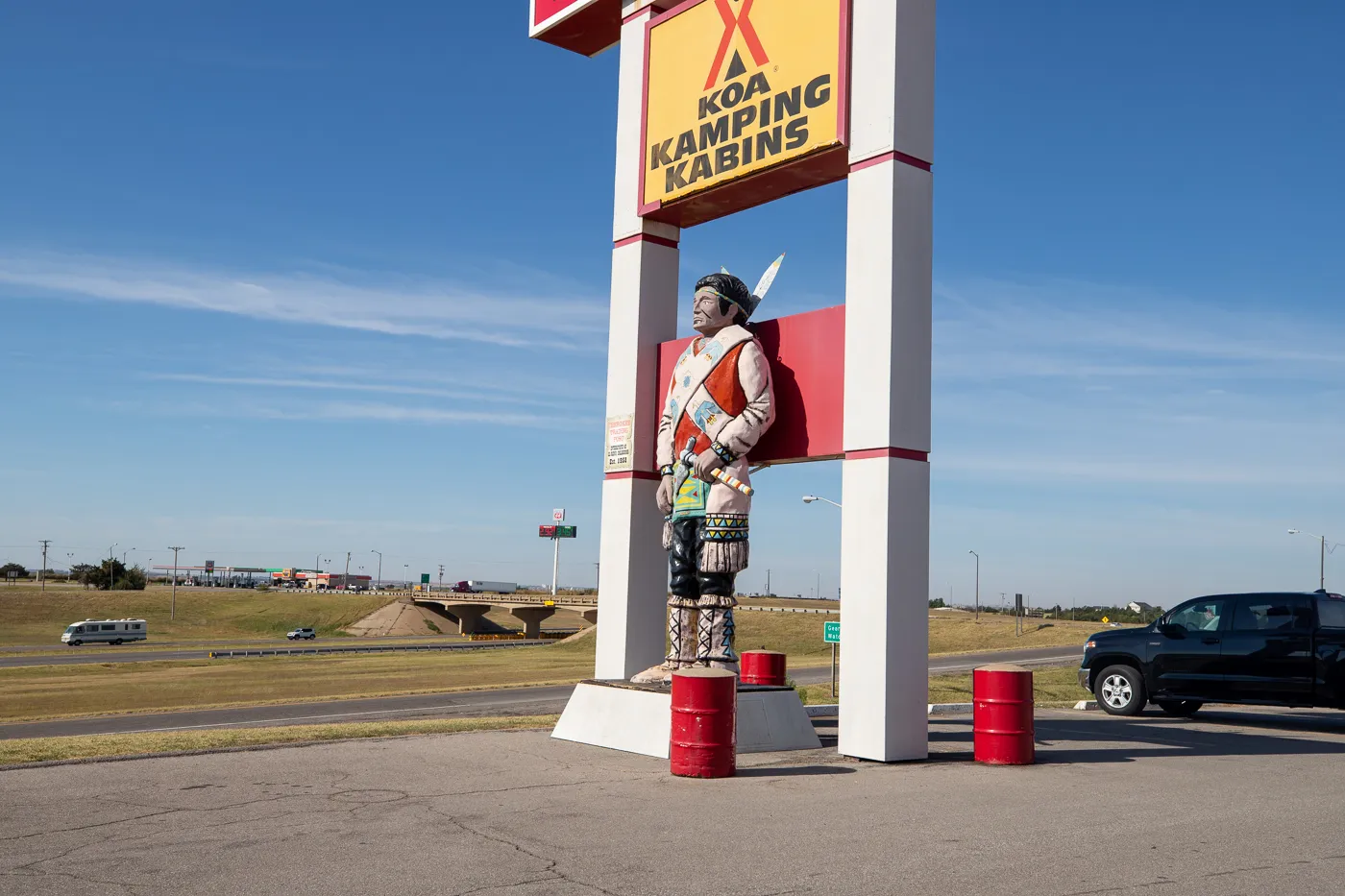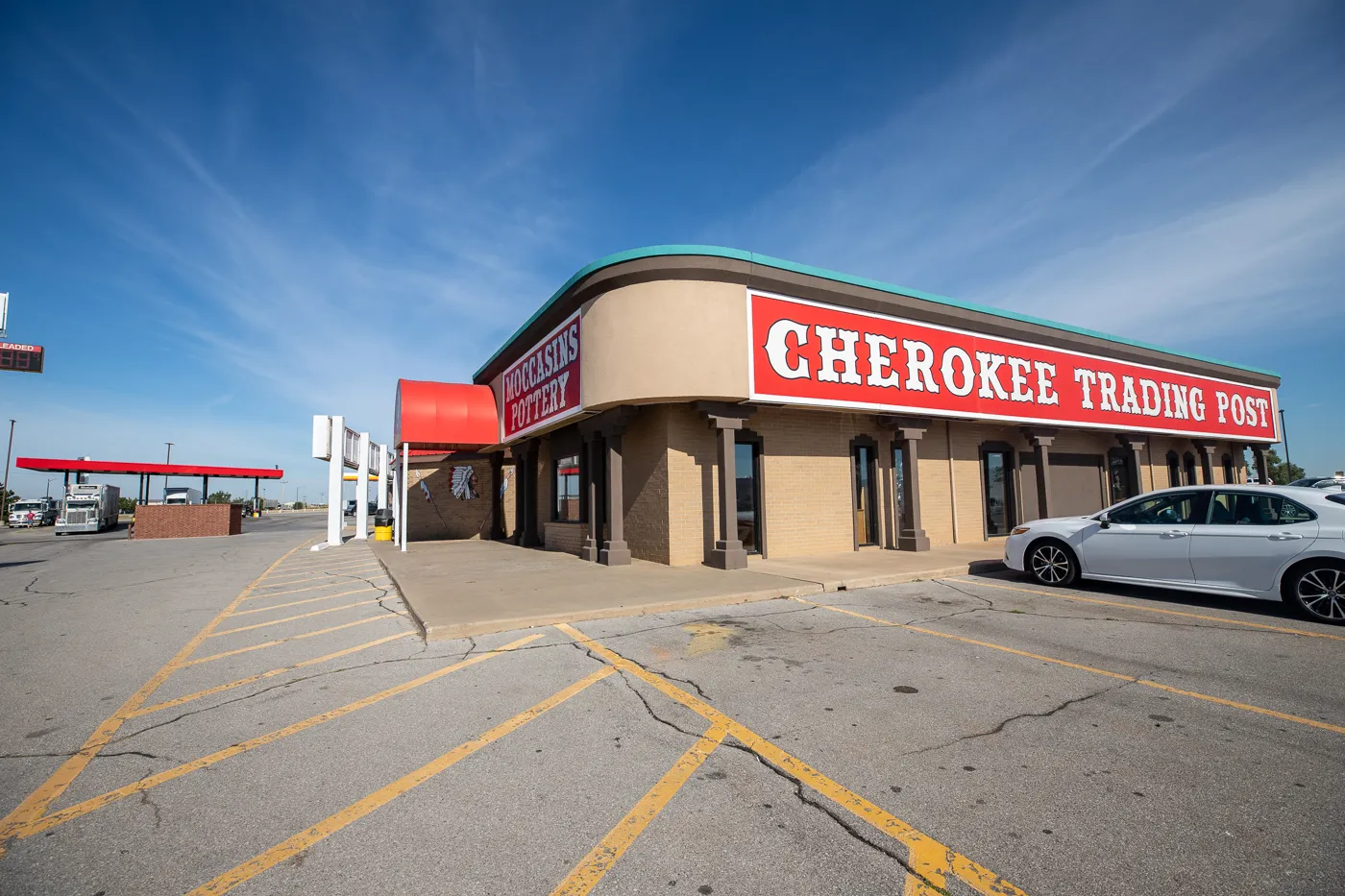 Find other roadside attractions including the Giant Indian Chief in Big Cabin, Oklahoma; the Big Chief in Oak Lawn, Illinois; and the Eye Can See You Now Giant Indian on a Roof in Chicago.
Cherokee Trading Post
Address: 301 S Walbaum Rd, Calumet, OK 73014
Cost: Free to See
Hours: 8AM–8PM