They say that good fences make good neighbors. And if that is the case the Devil's Rope Museum in McLean, Texas must have some pretty fantastic neighbors. This Route 66 attraction is dedicated to an unlikely and pretty sharp subject: barbed wire fencing.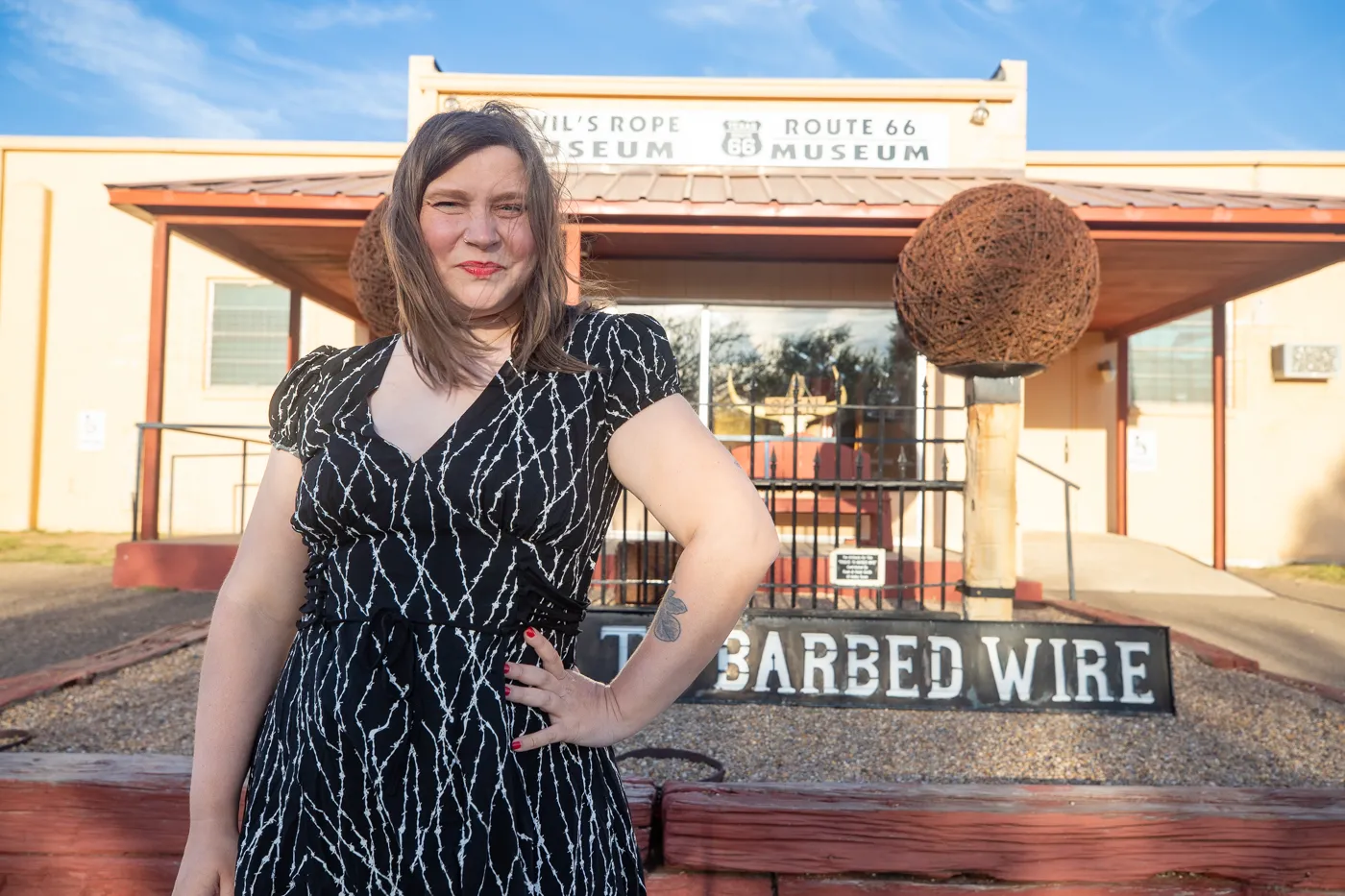 Opened in 1991, the Devil's Rope Museum celebrates all things barbed wire. Check out the giant balls of barbed wire that flank the name plaques outside, then come inside to explore a huge expanse dedicated to the fencing. Learn about the history of barbed wire and its impact on the development of the Old West while browsing displays of different types of the fence wire, artifacts and examples, salesman samples, fencing tools used to make and maintain fences, branding irons, historical documents, photographs, and wire art.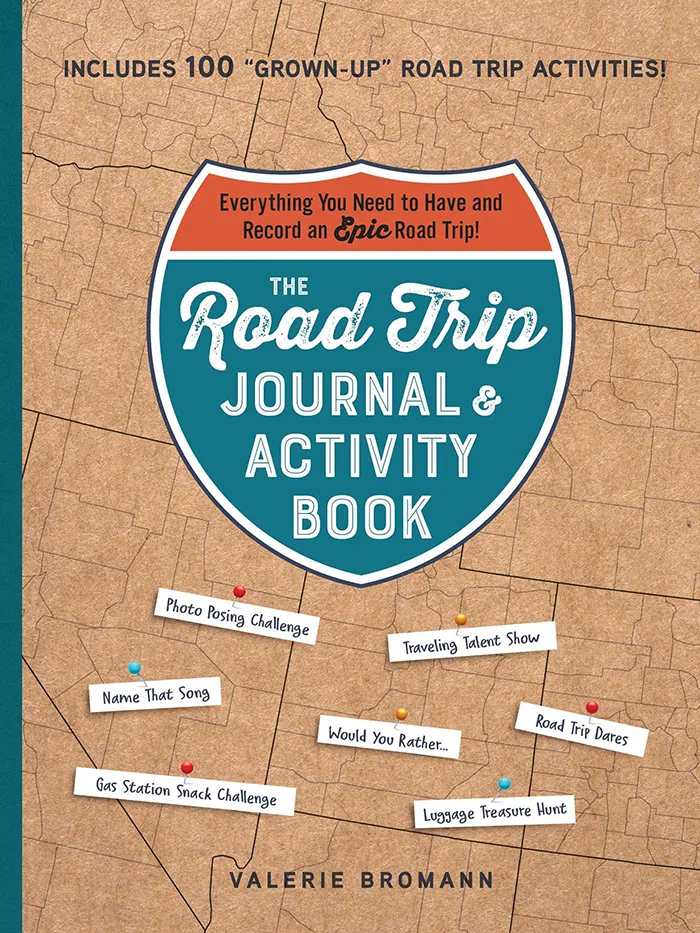 The Road Trip Journal & Activity Book
Everything You Need to Have and Record an Epic Road Trip!
Enjoy fun games and challenges to pass the time on your next road trip and have a keepsake to look back on for years to come with this entertaining must-have for your next vacation.
While you're at the barbed wire museum you can also check out the Texas Route 66 exhibit with vintage signs, a Texas map, photographs, a recreated 1950s diner, and a giant cow.
There's also a gift shop up front where visitors can purchase samples, books, postcards, and more.
If you're on the fence about visiting this Texas roadside attraction, don't be! Be sure to visit post haste!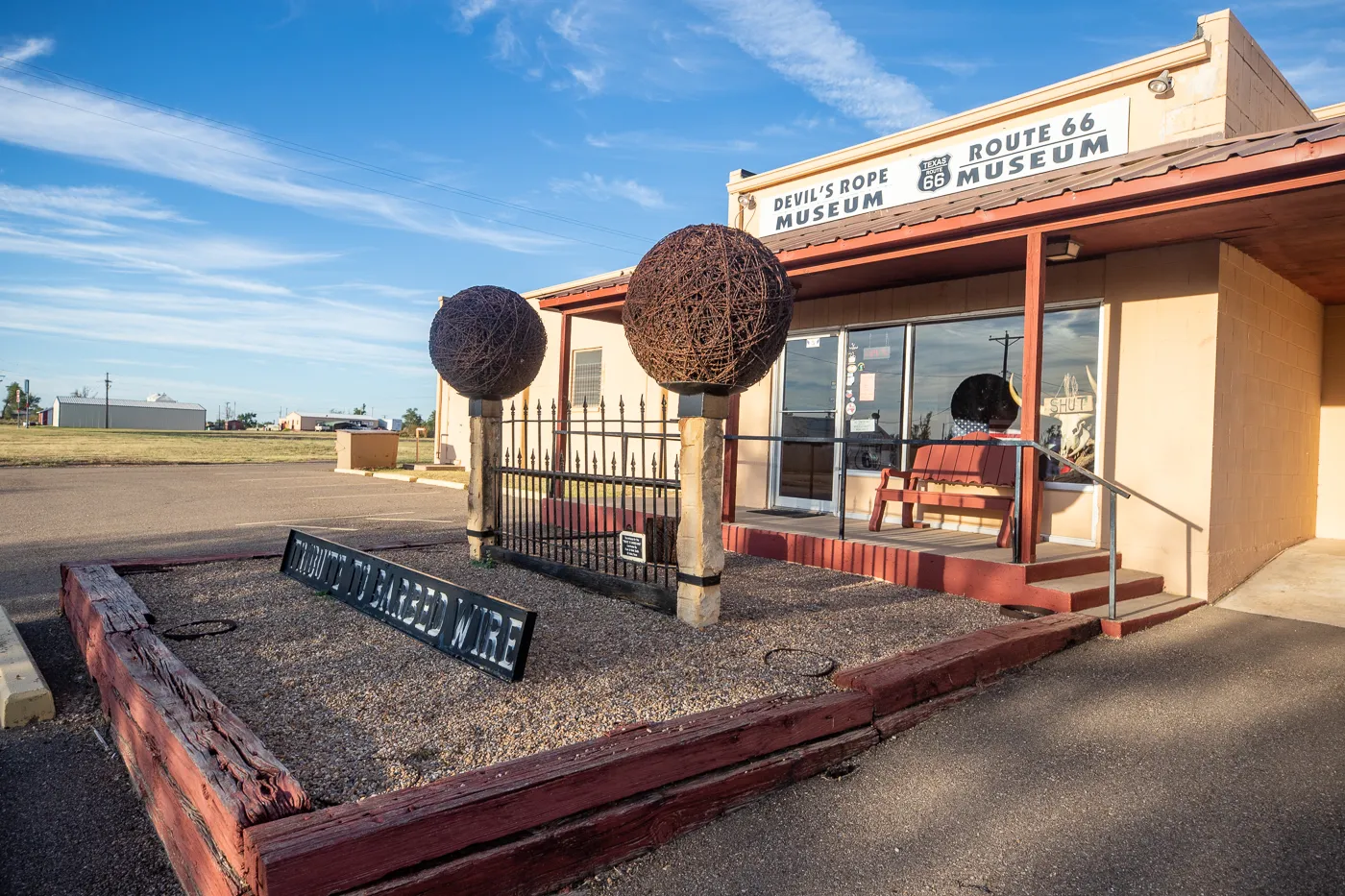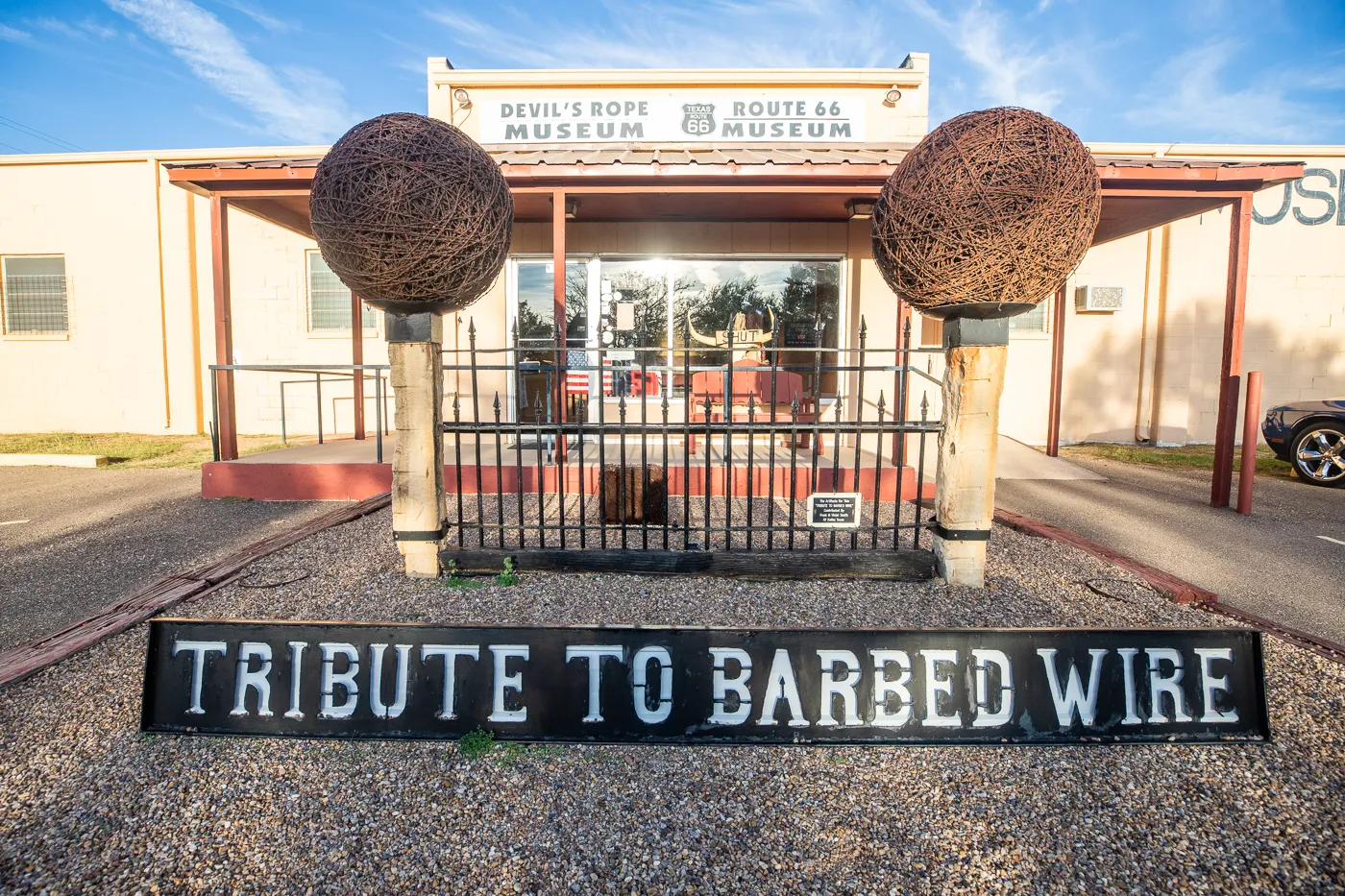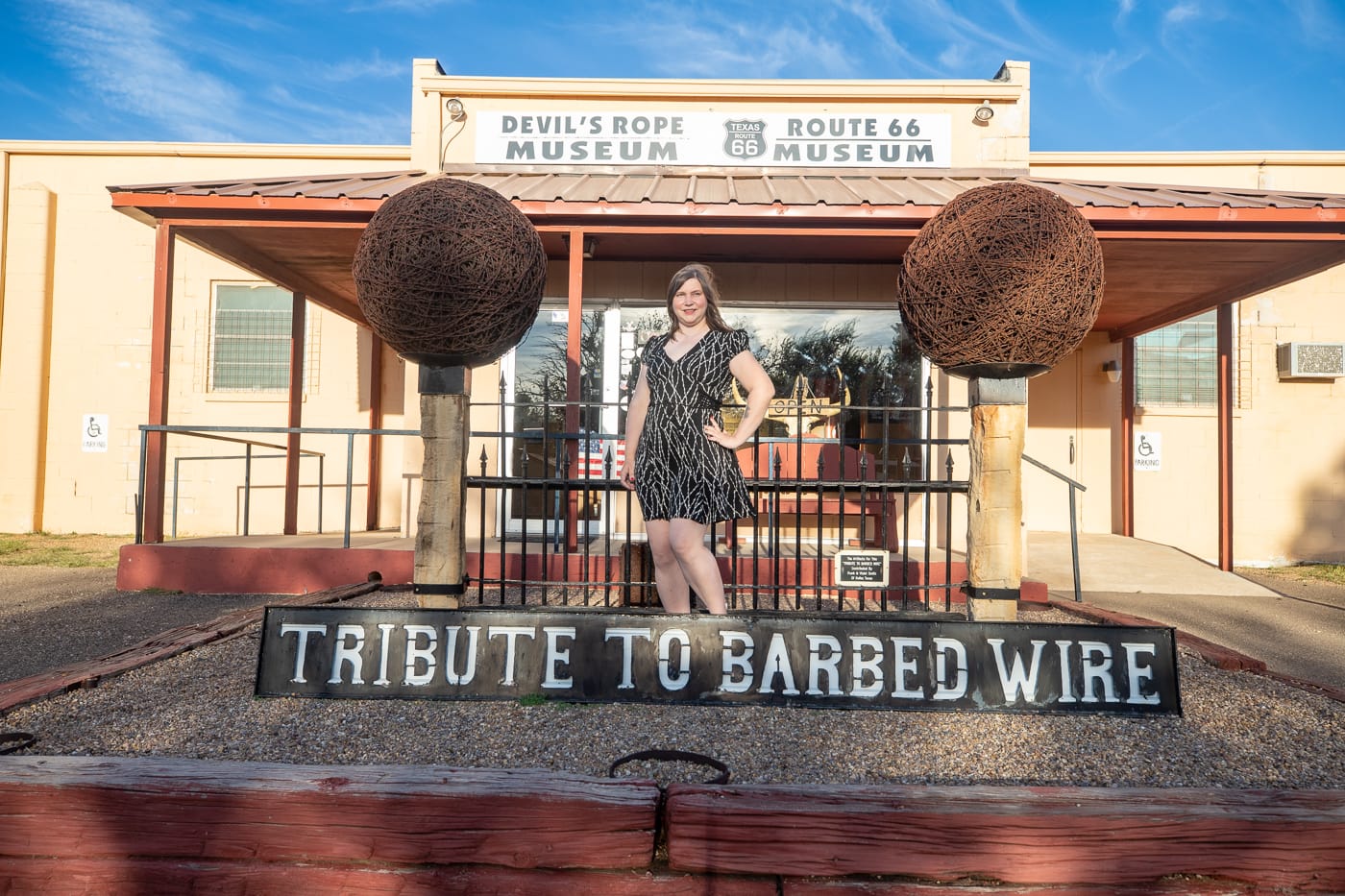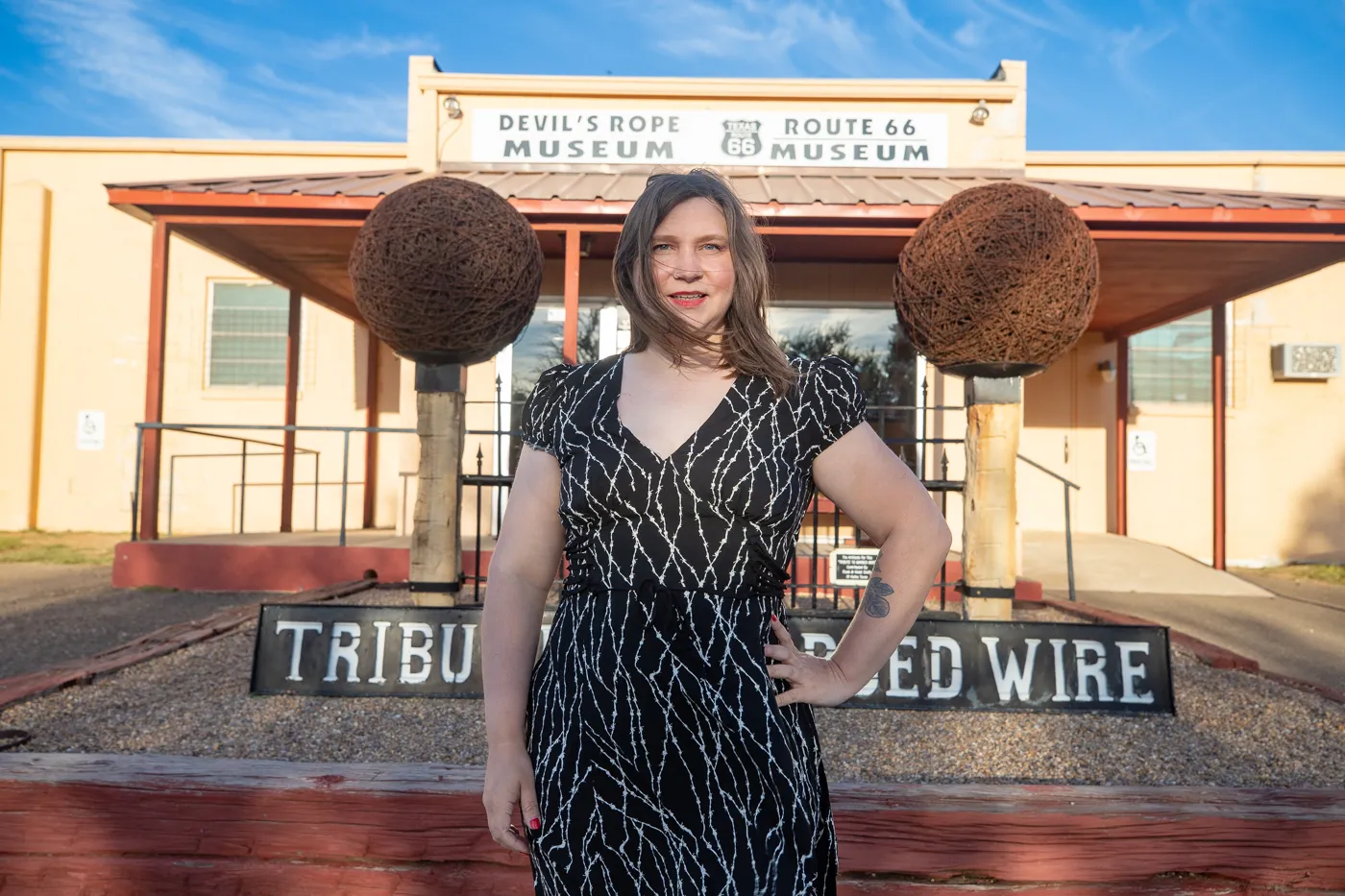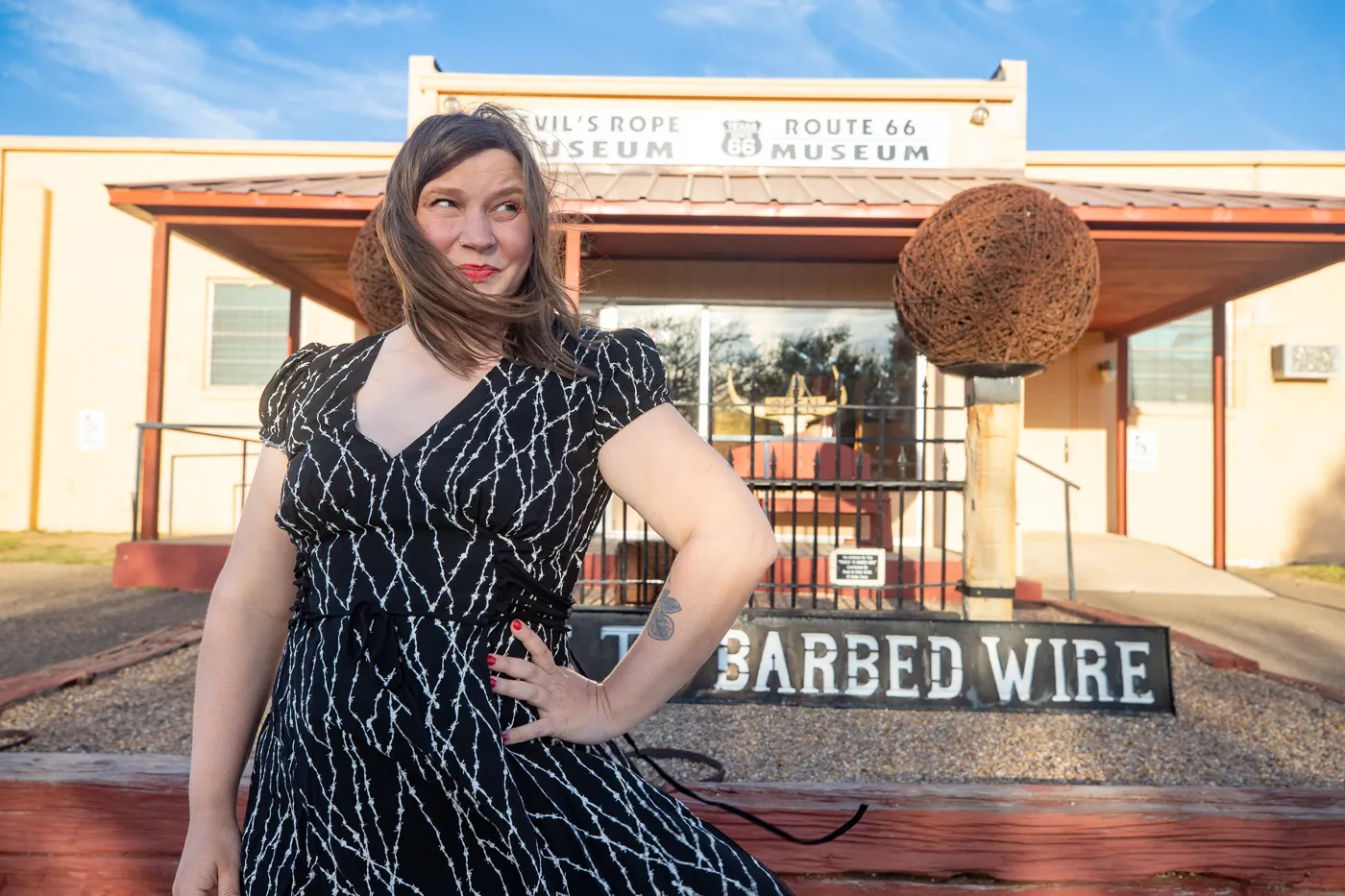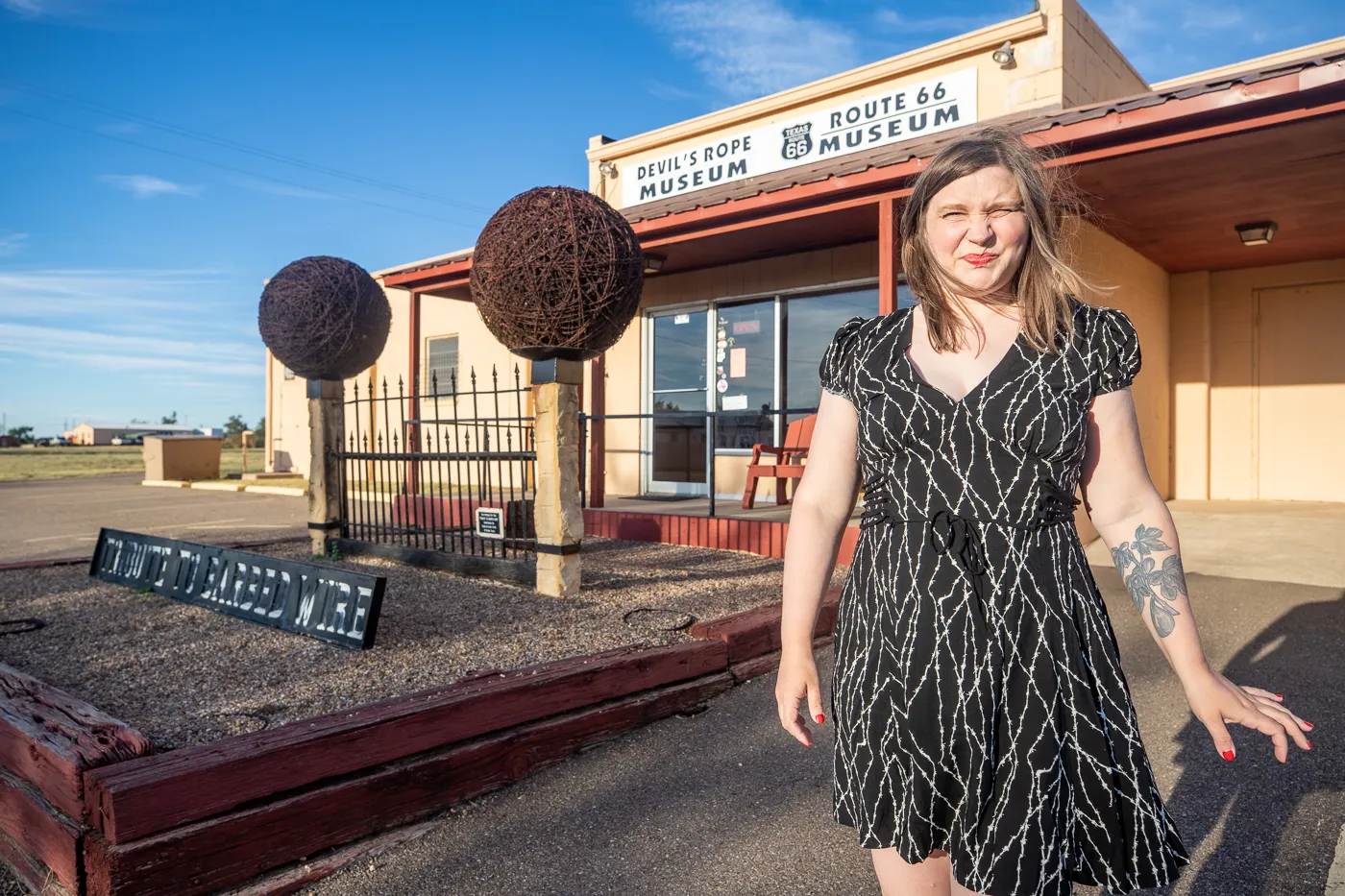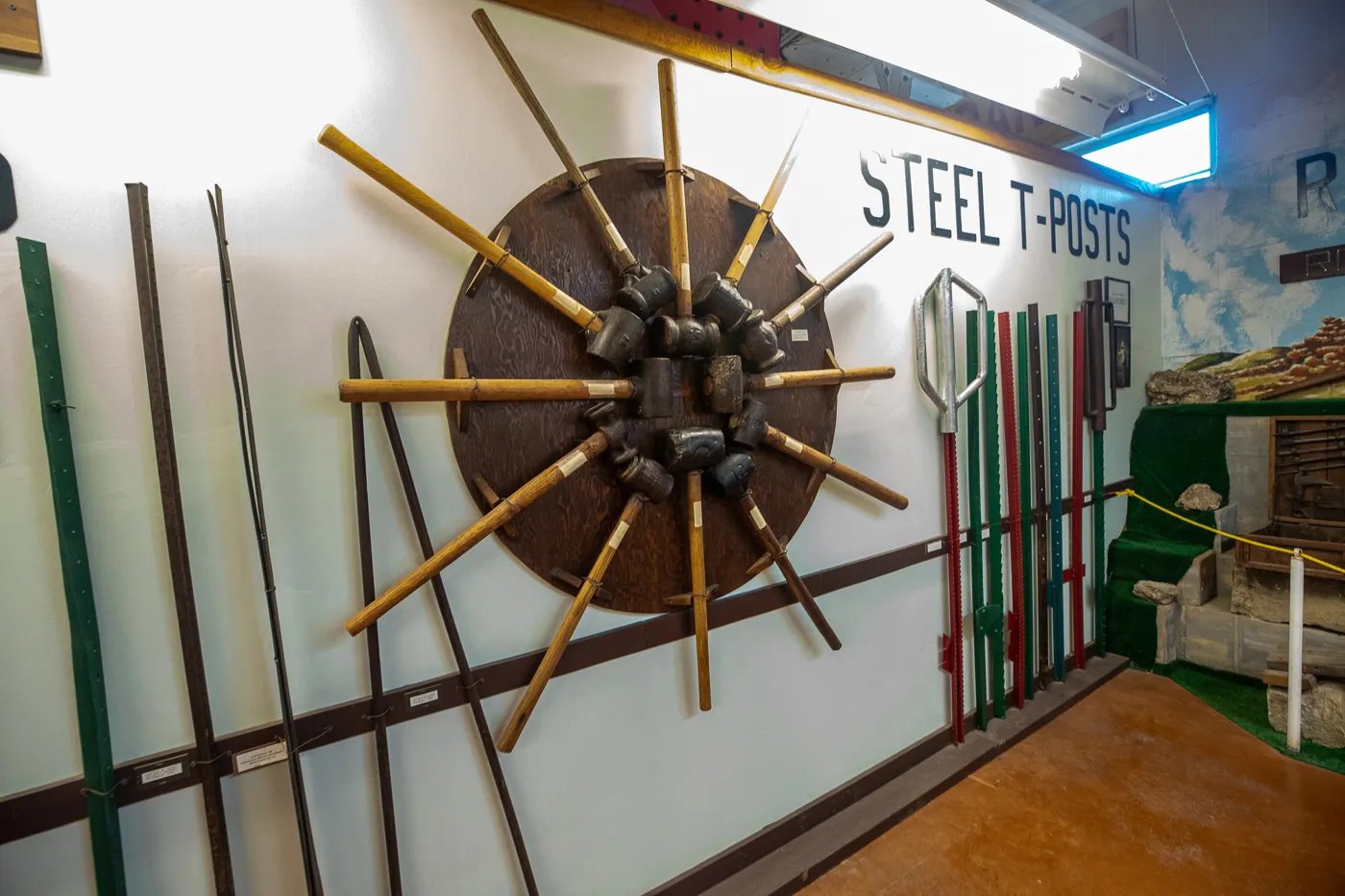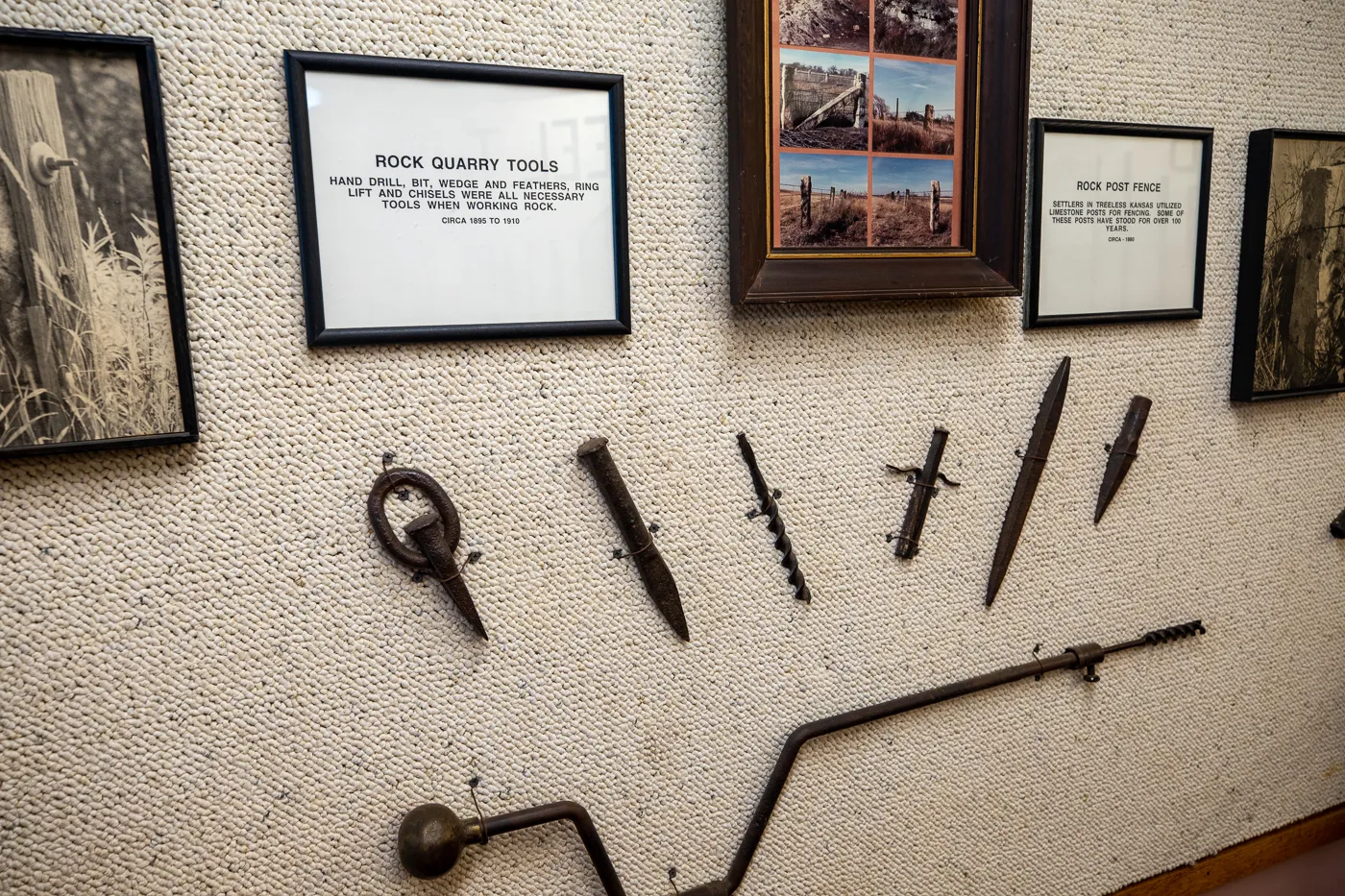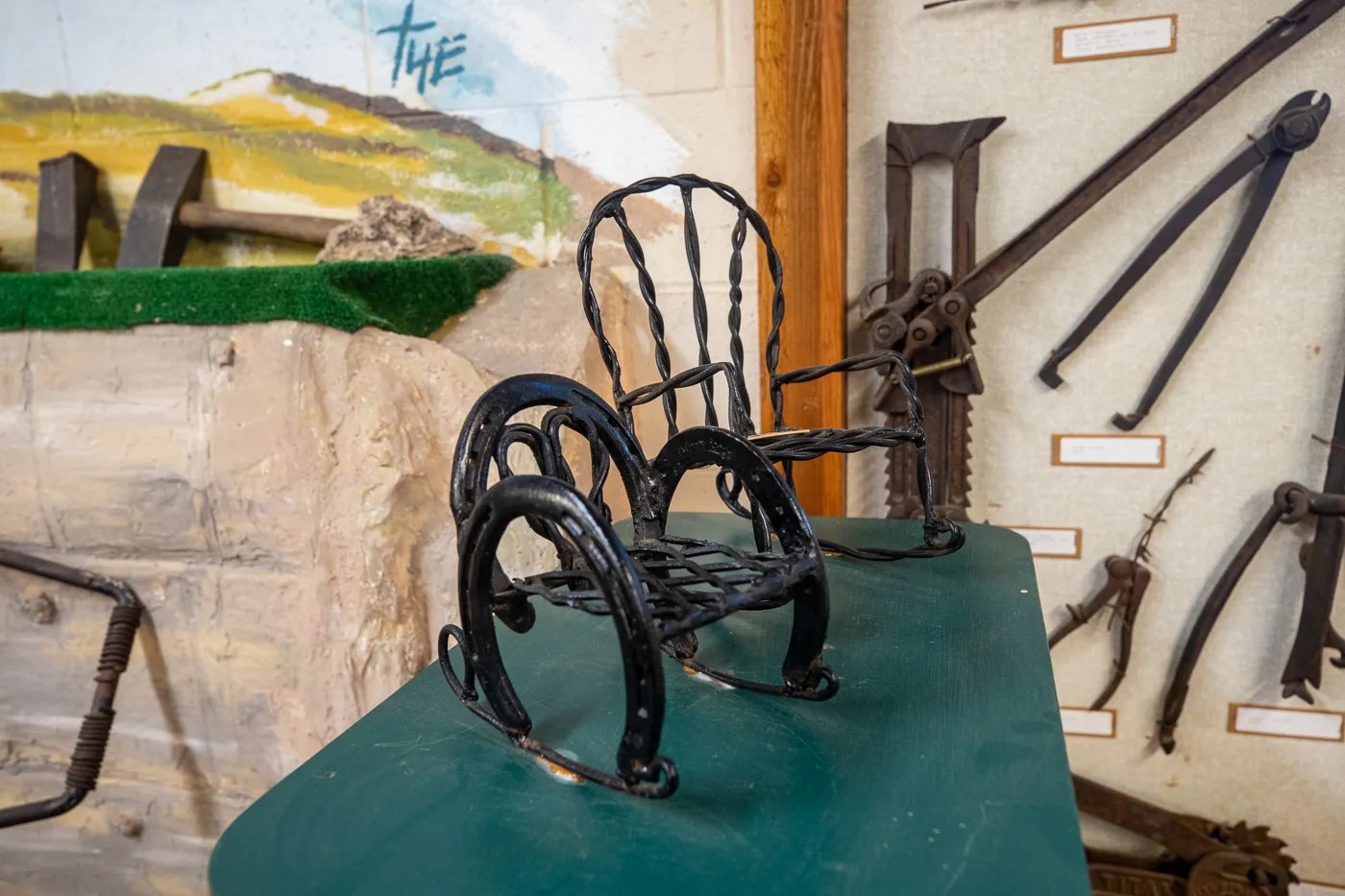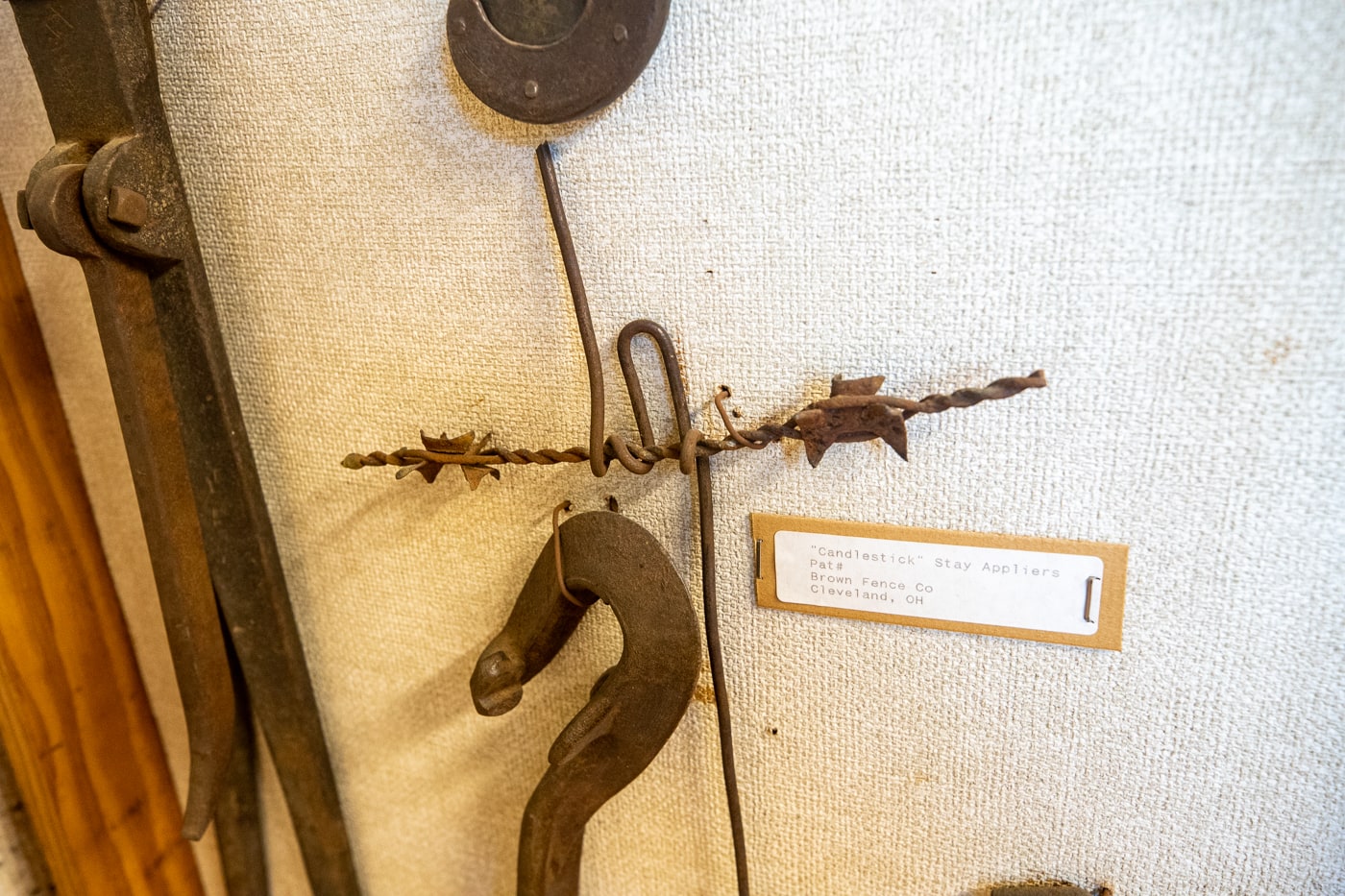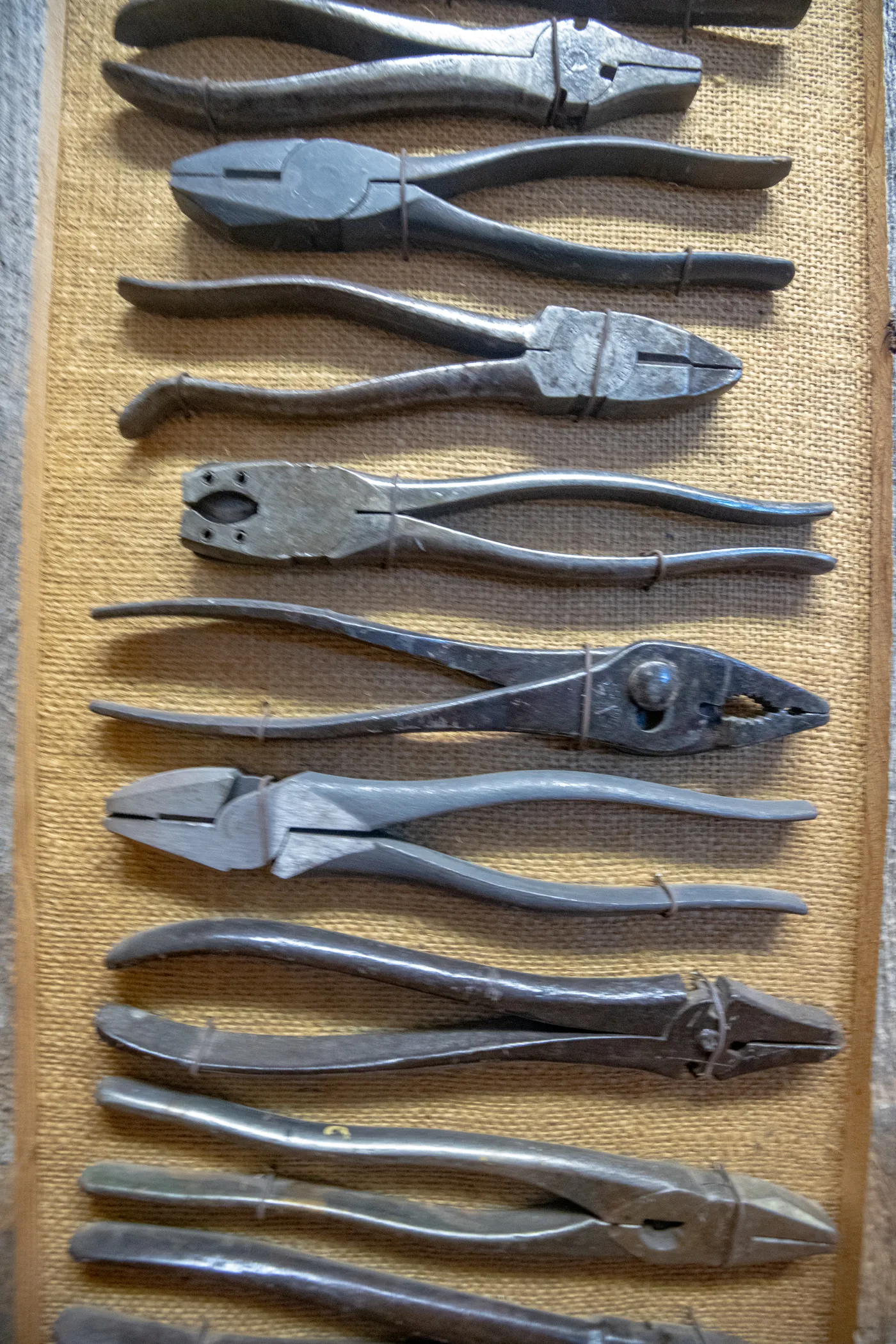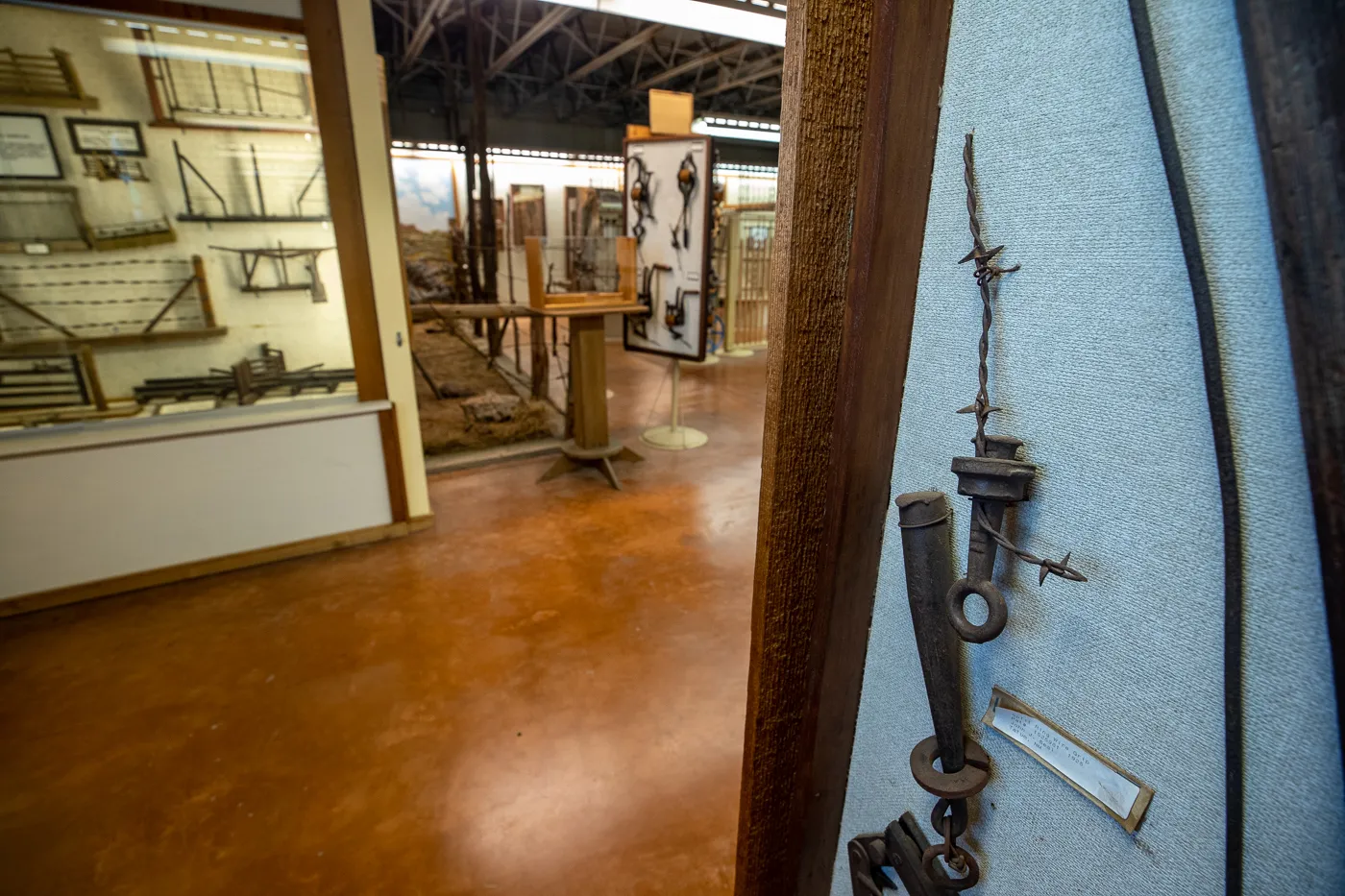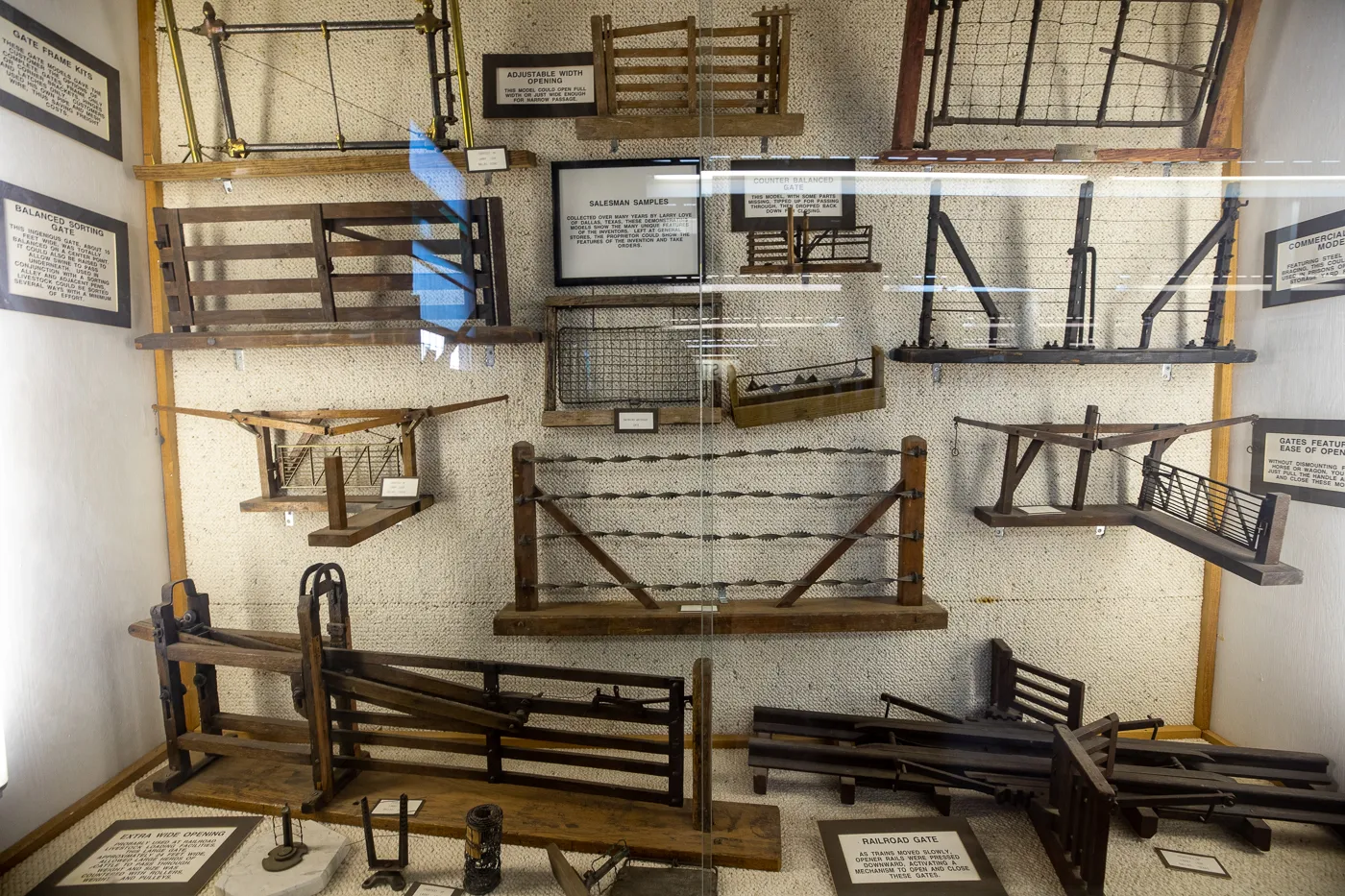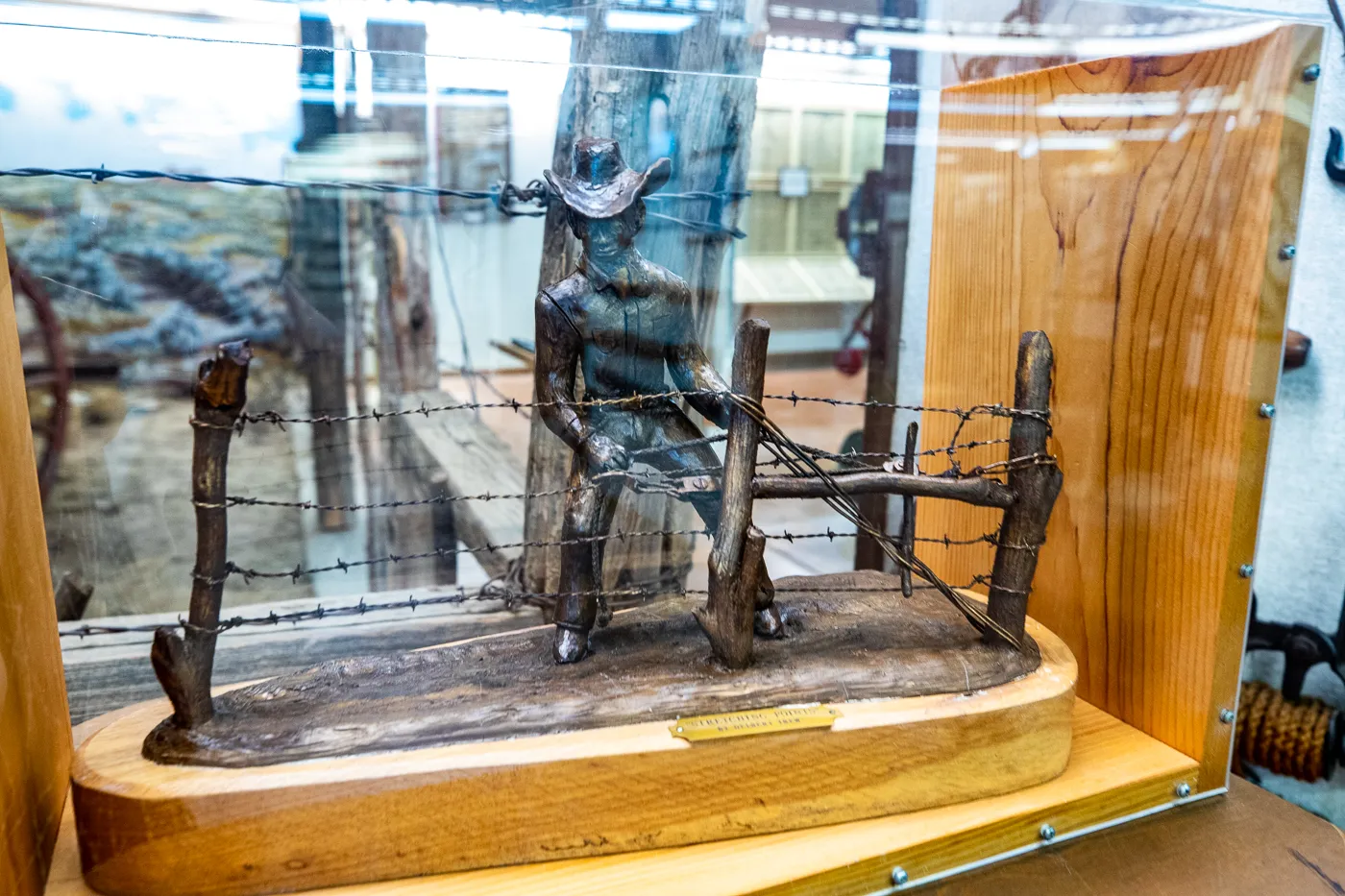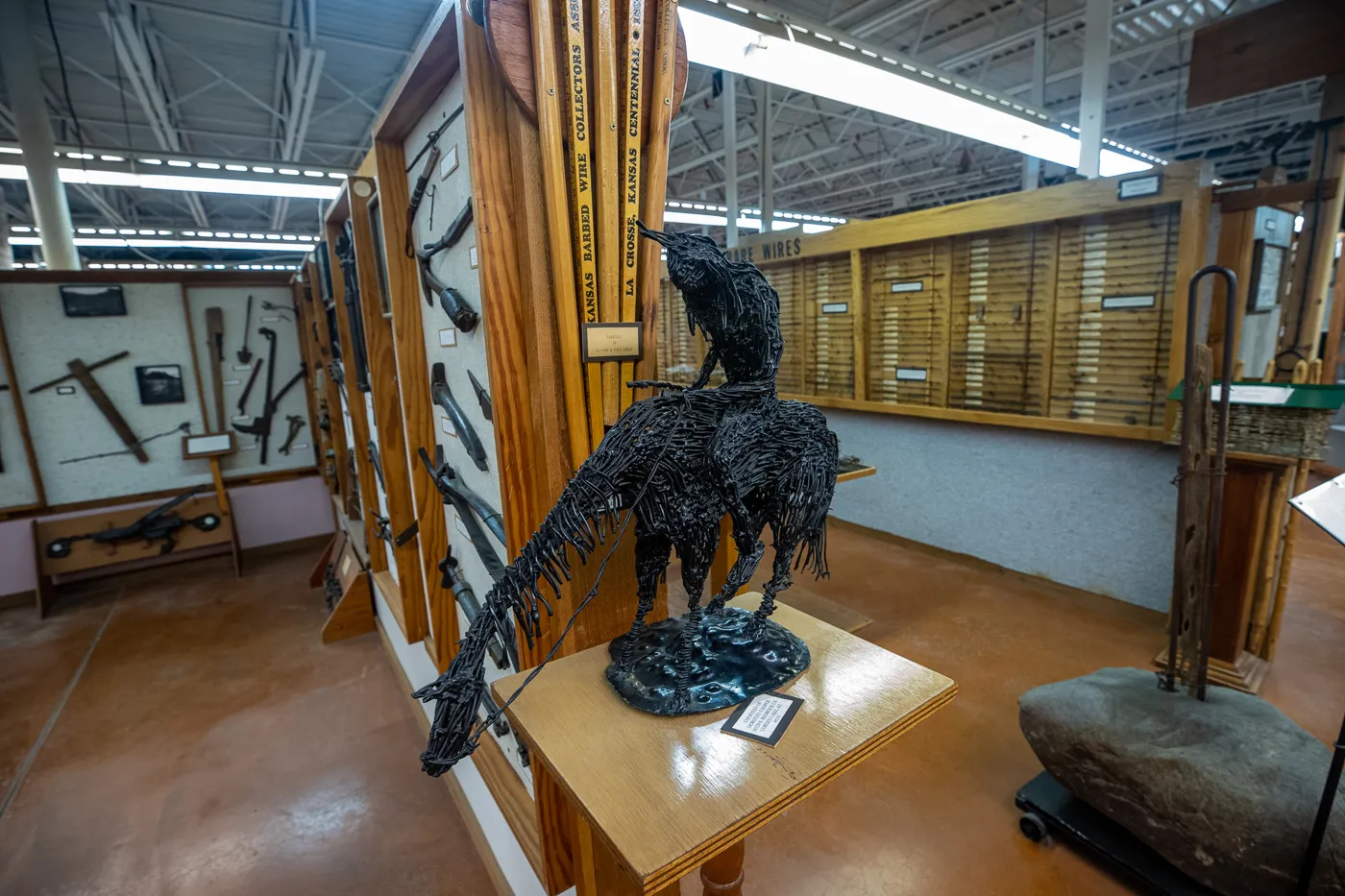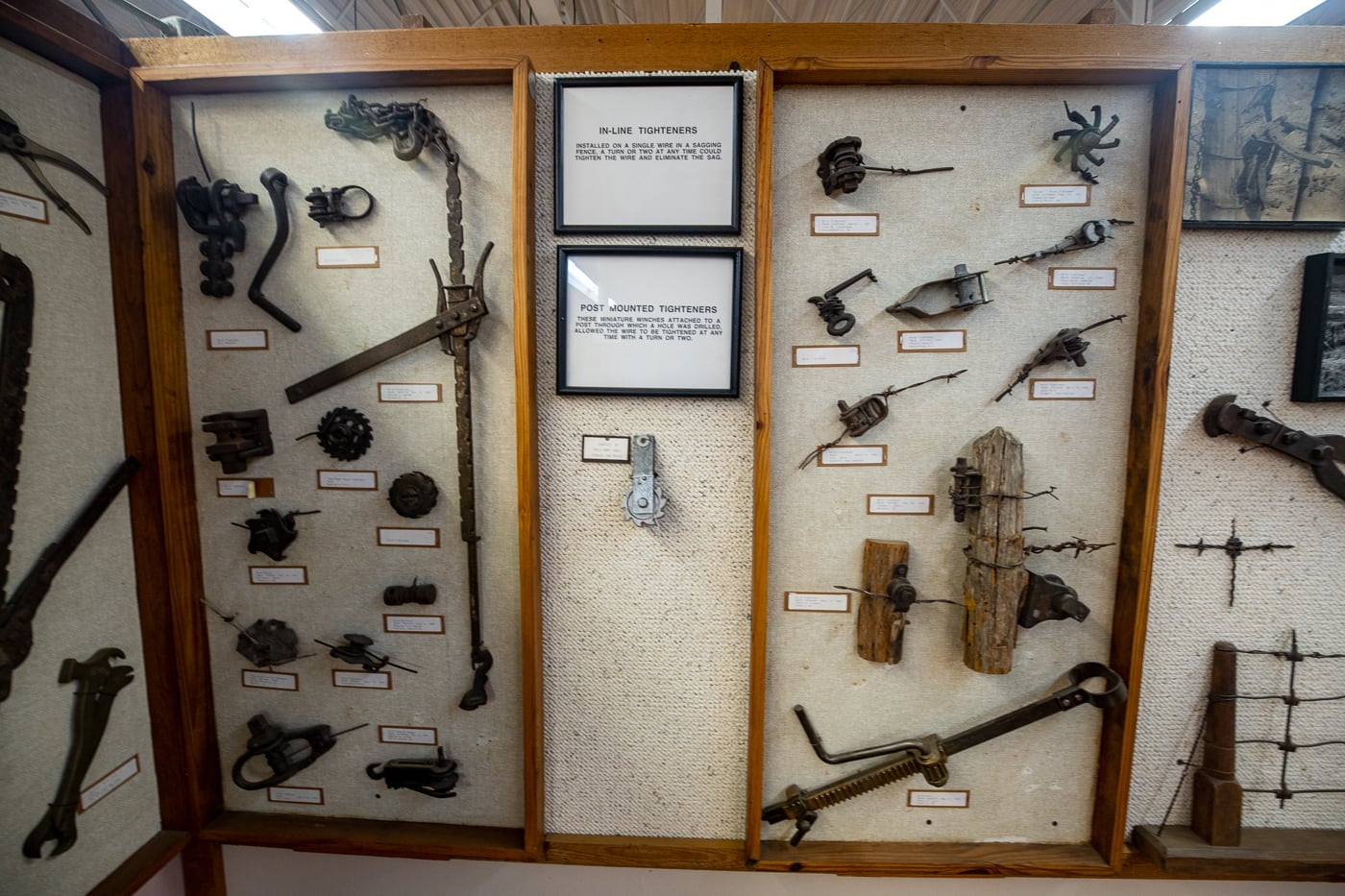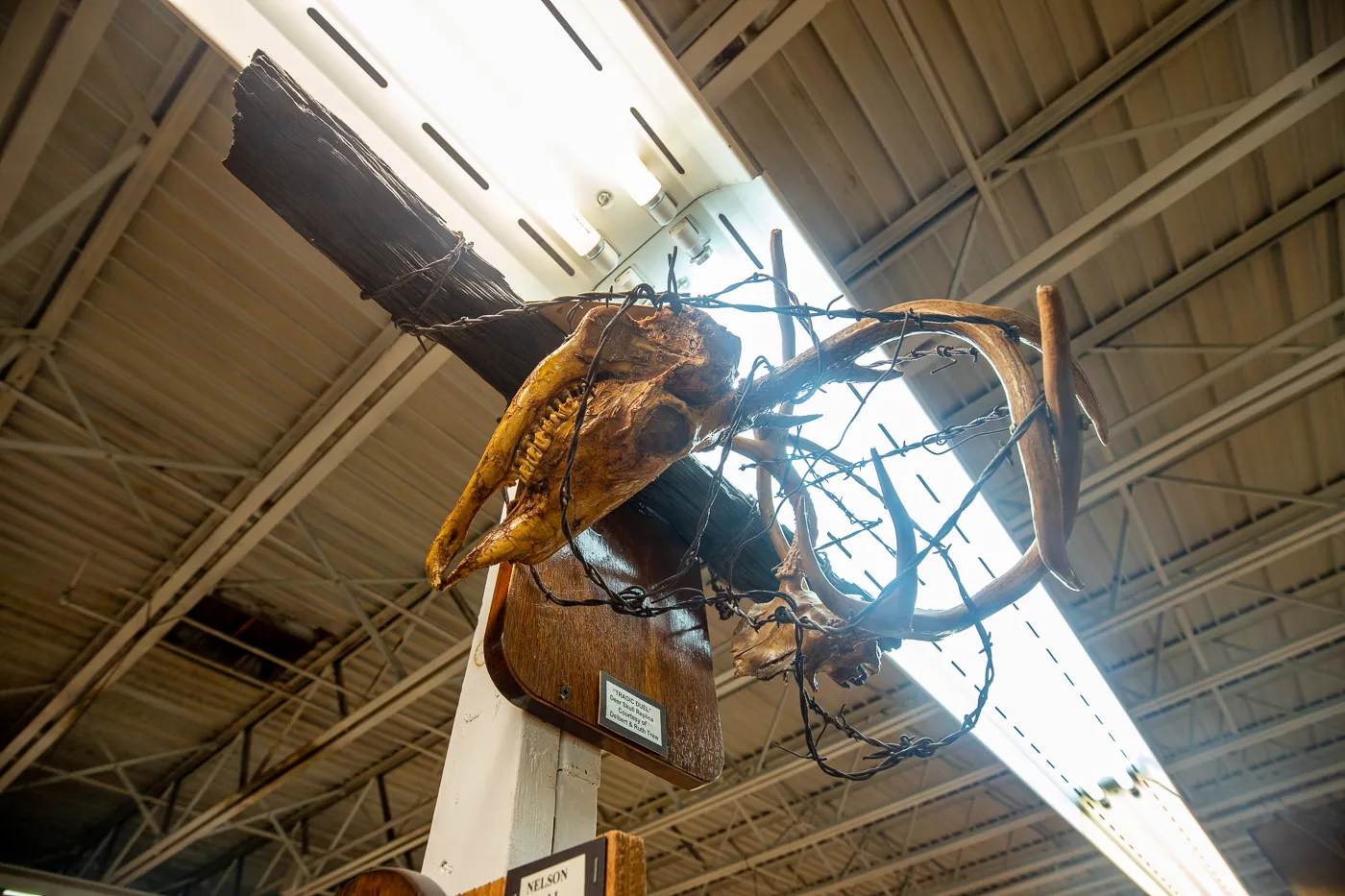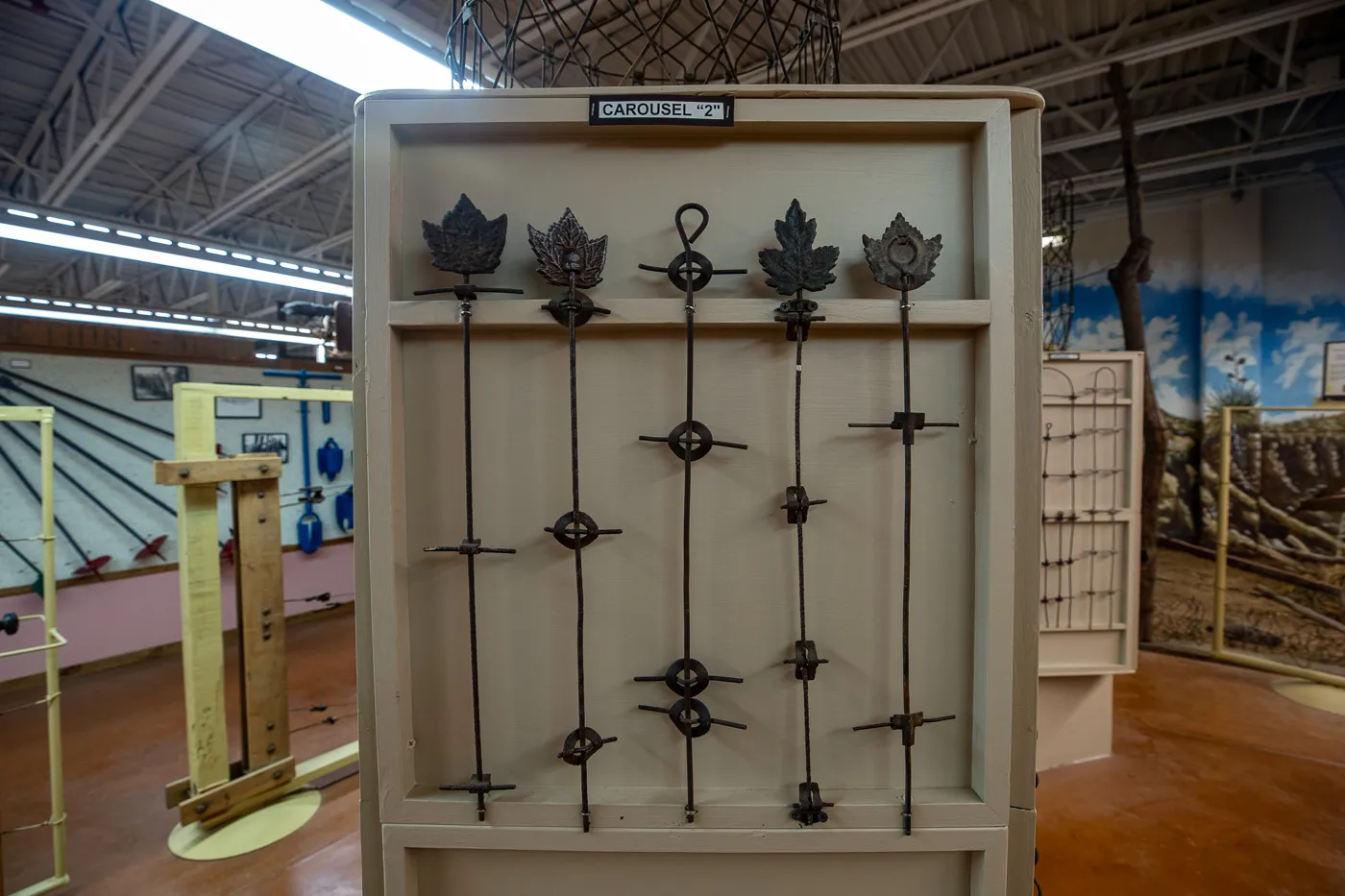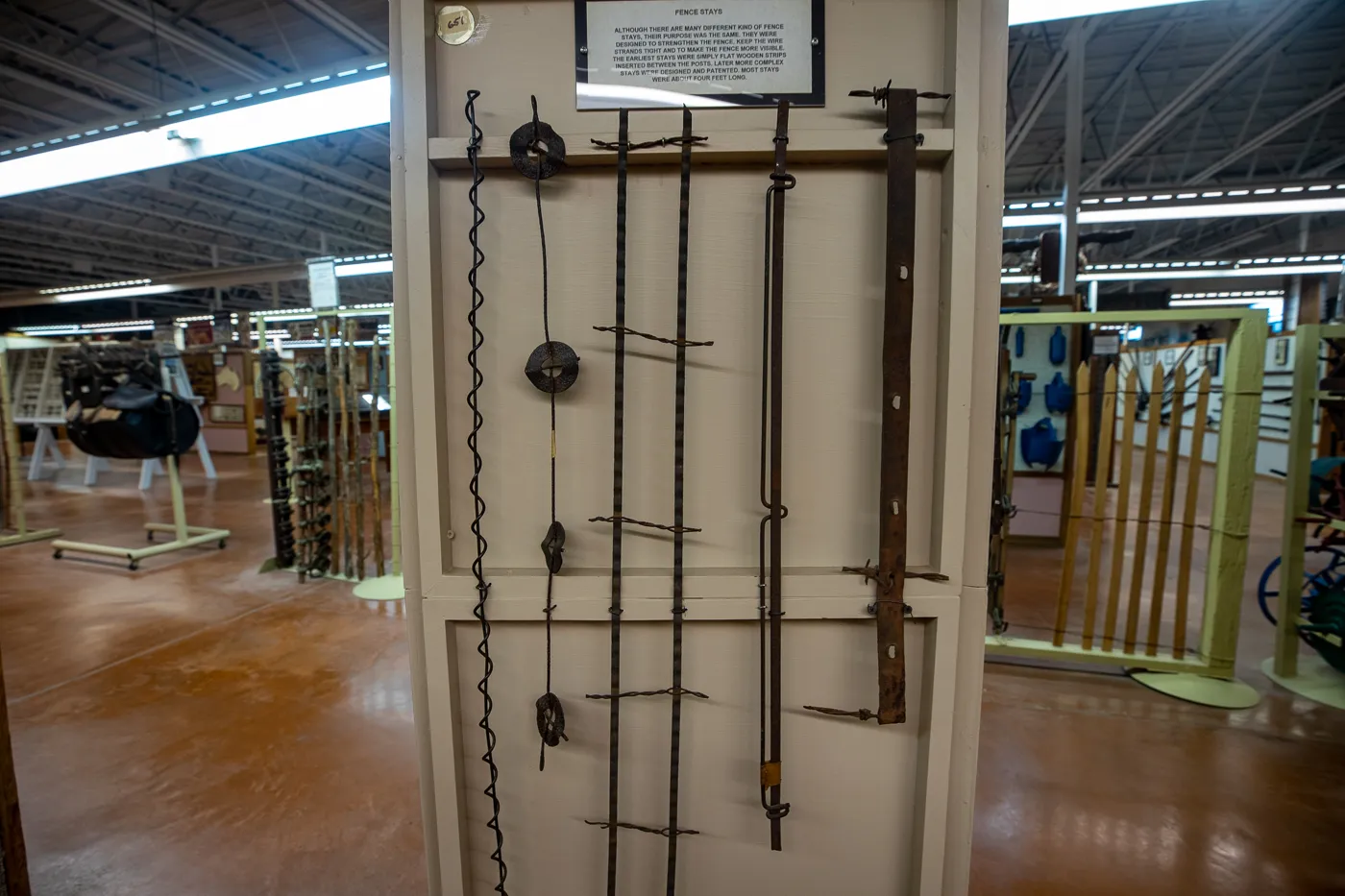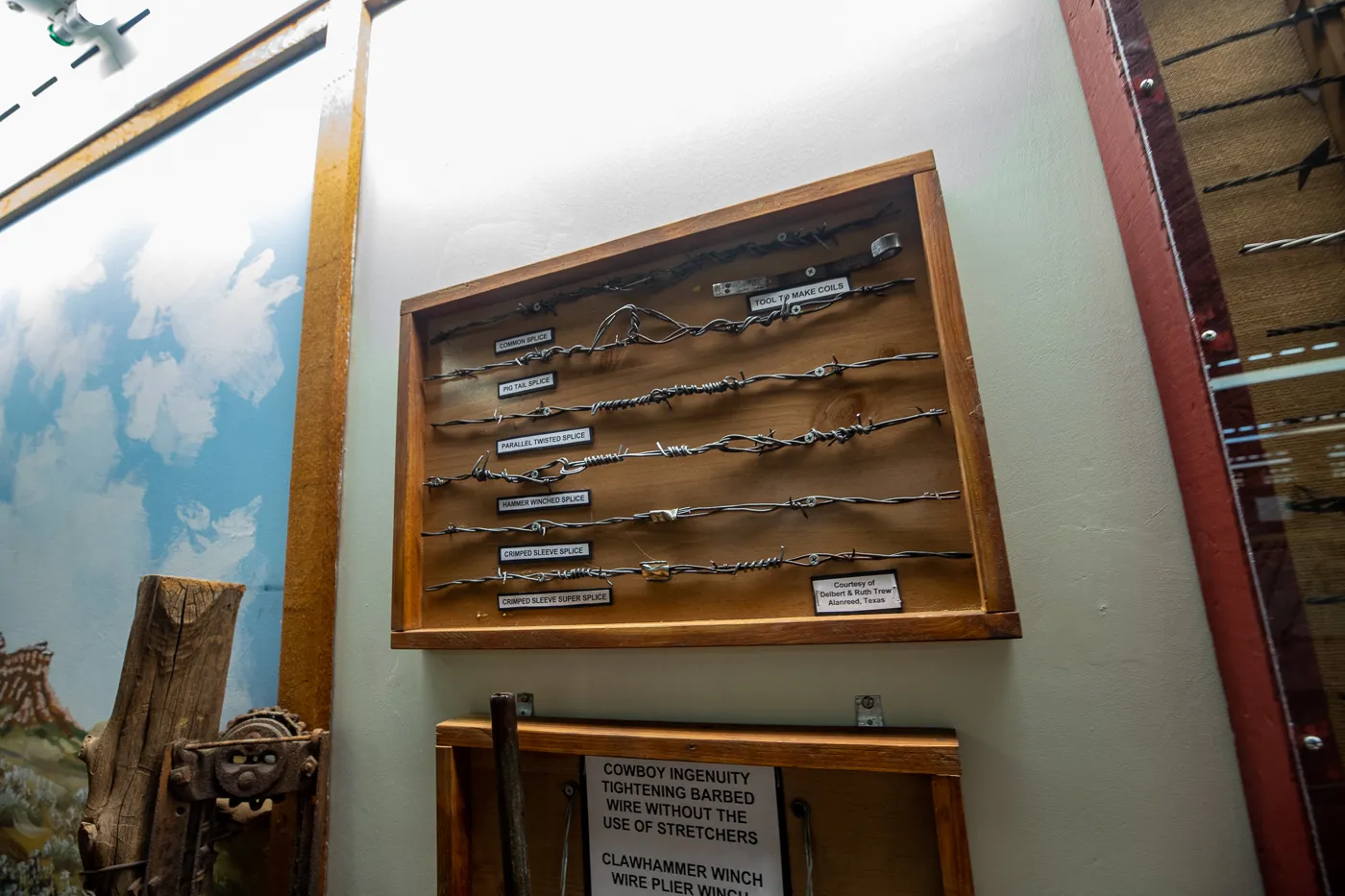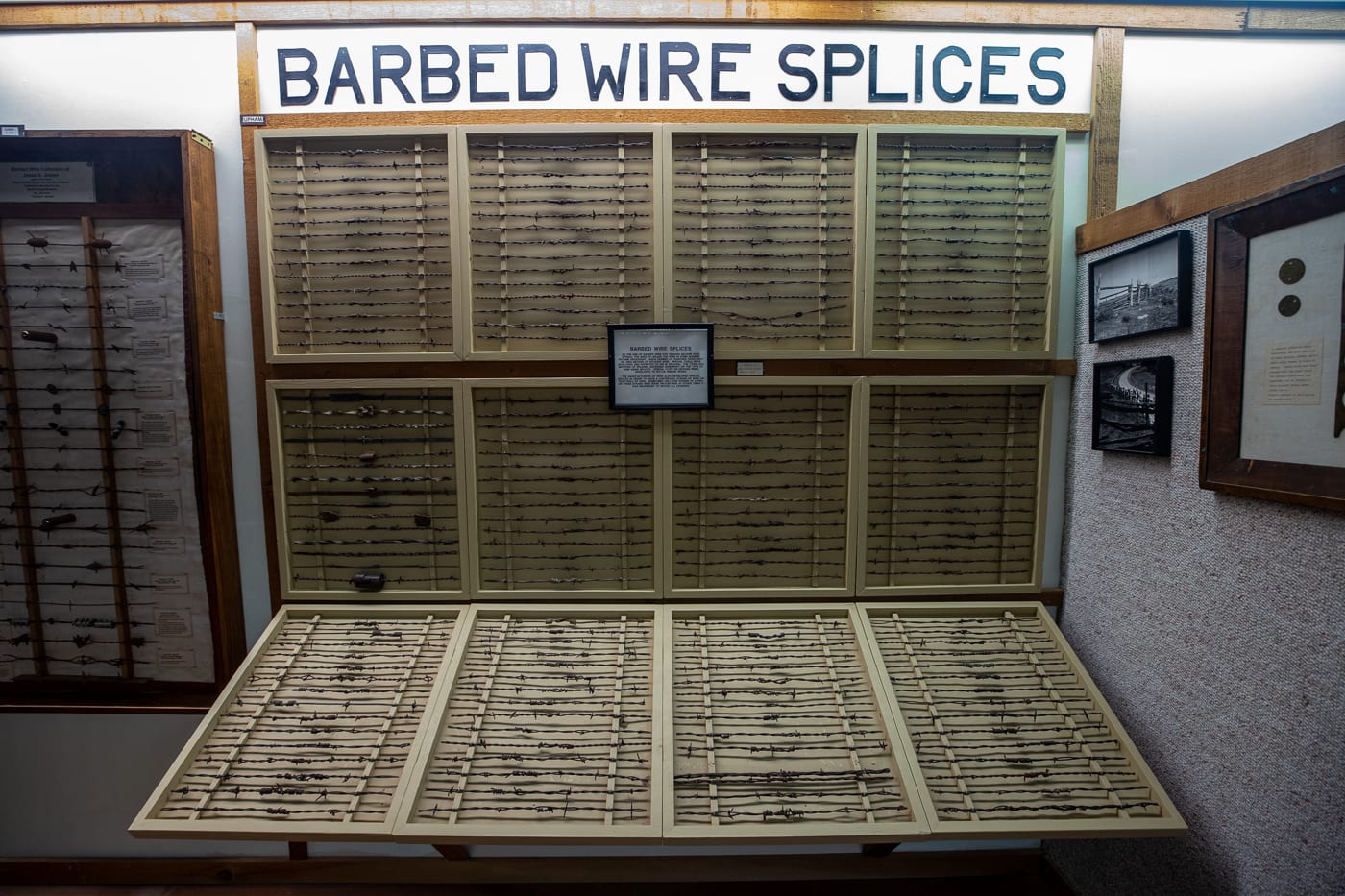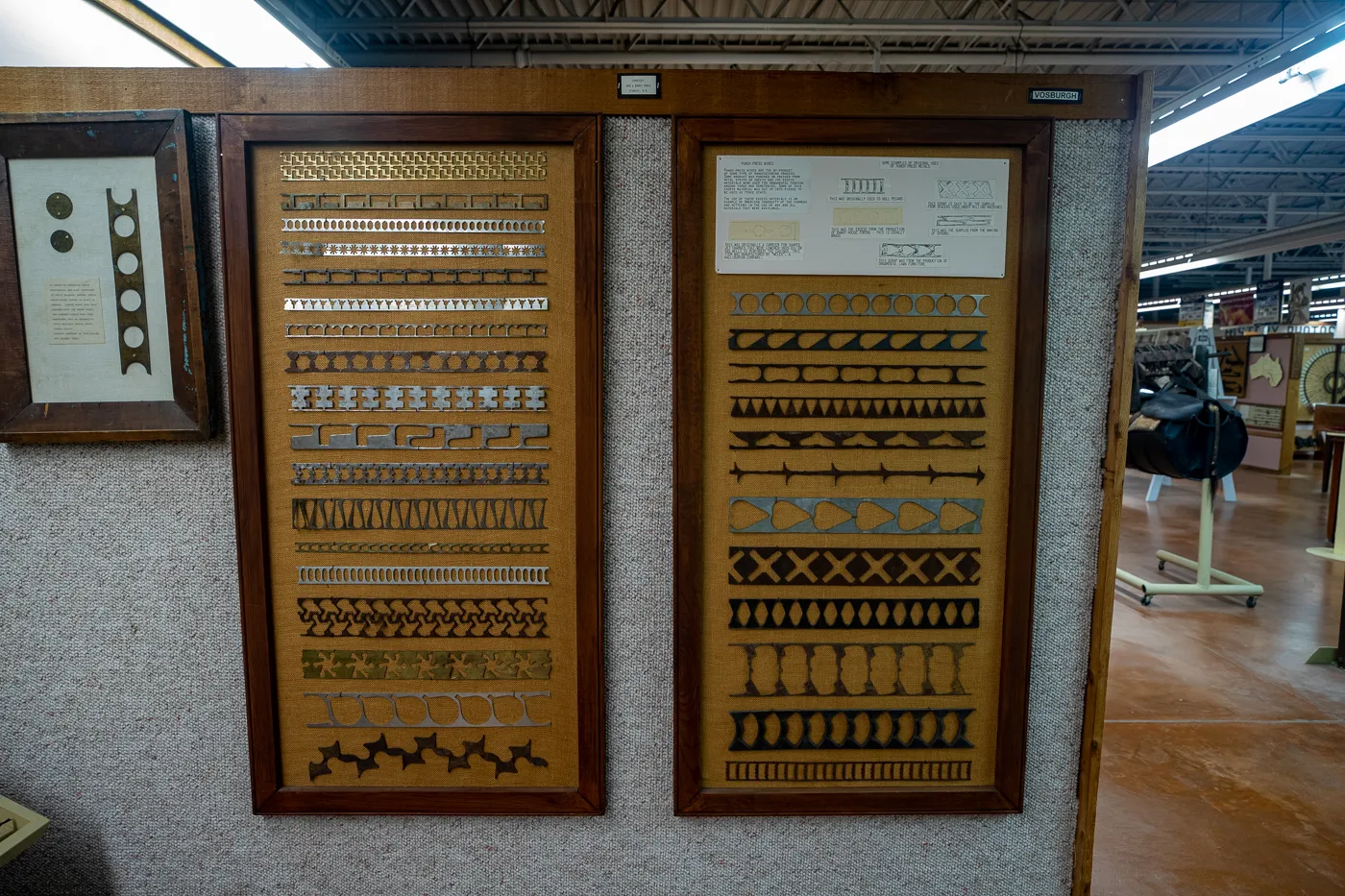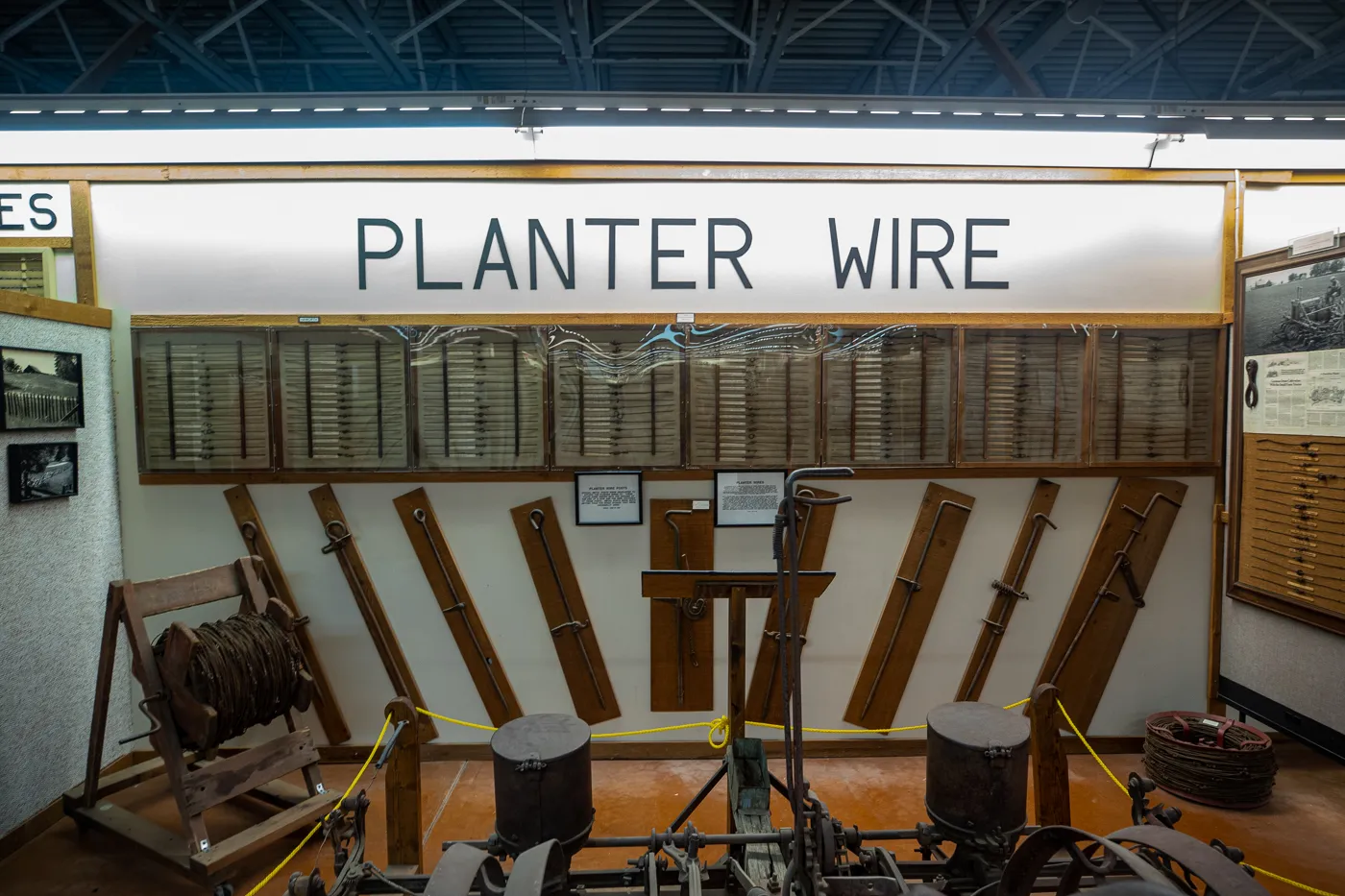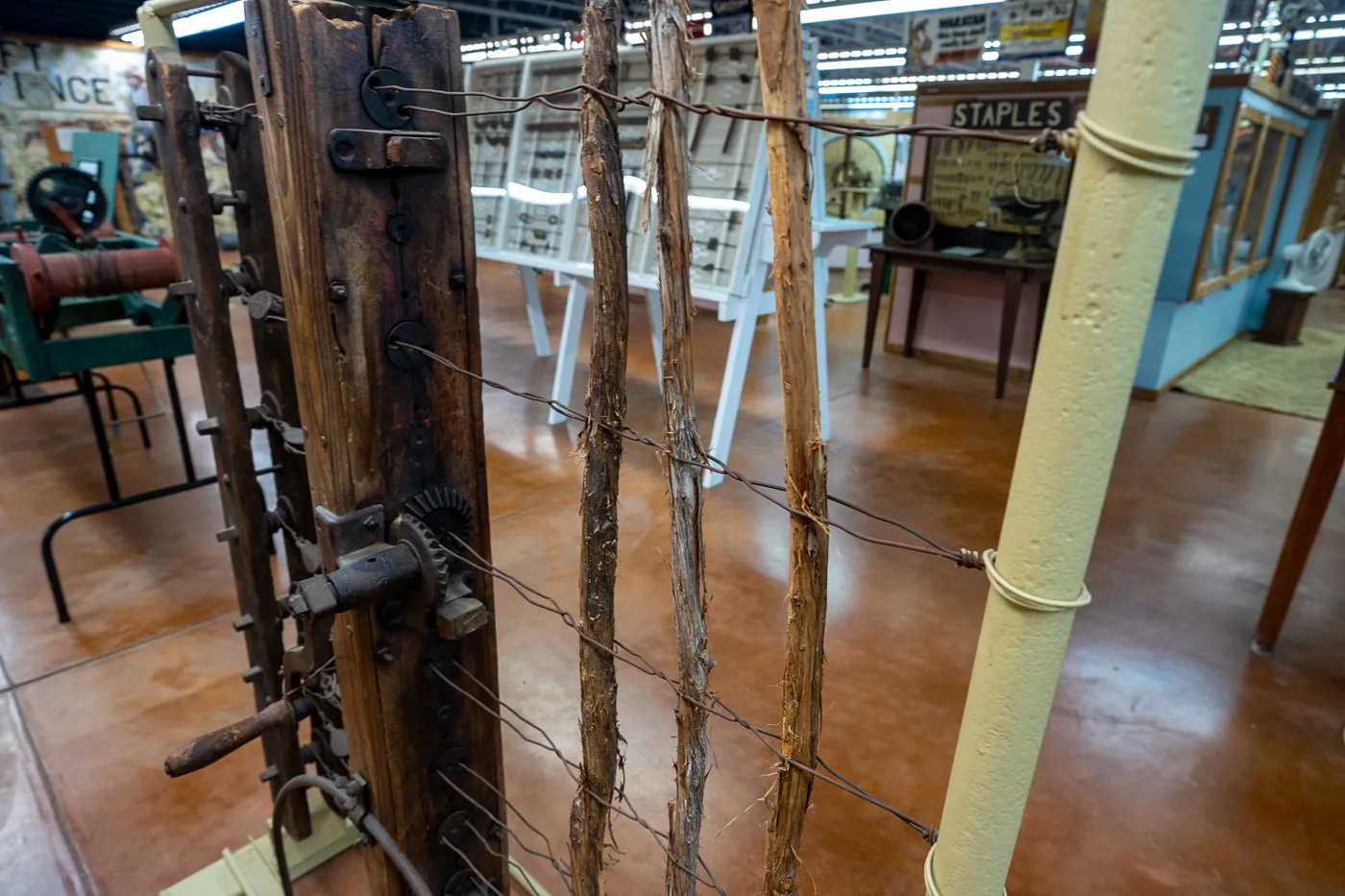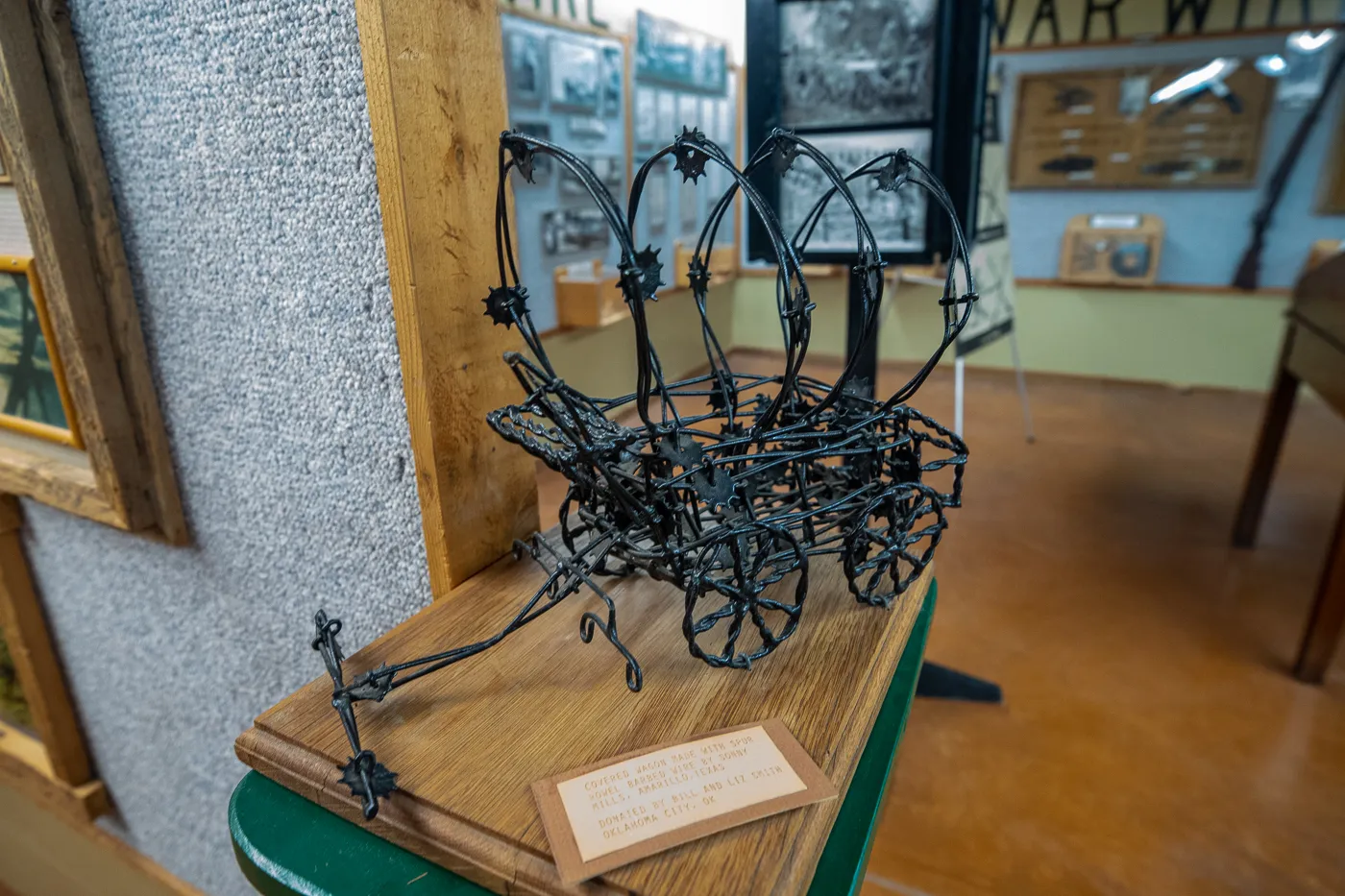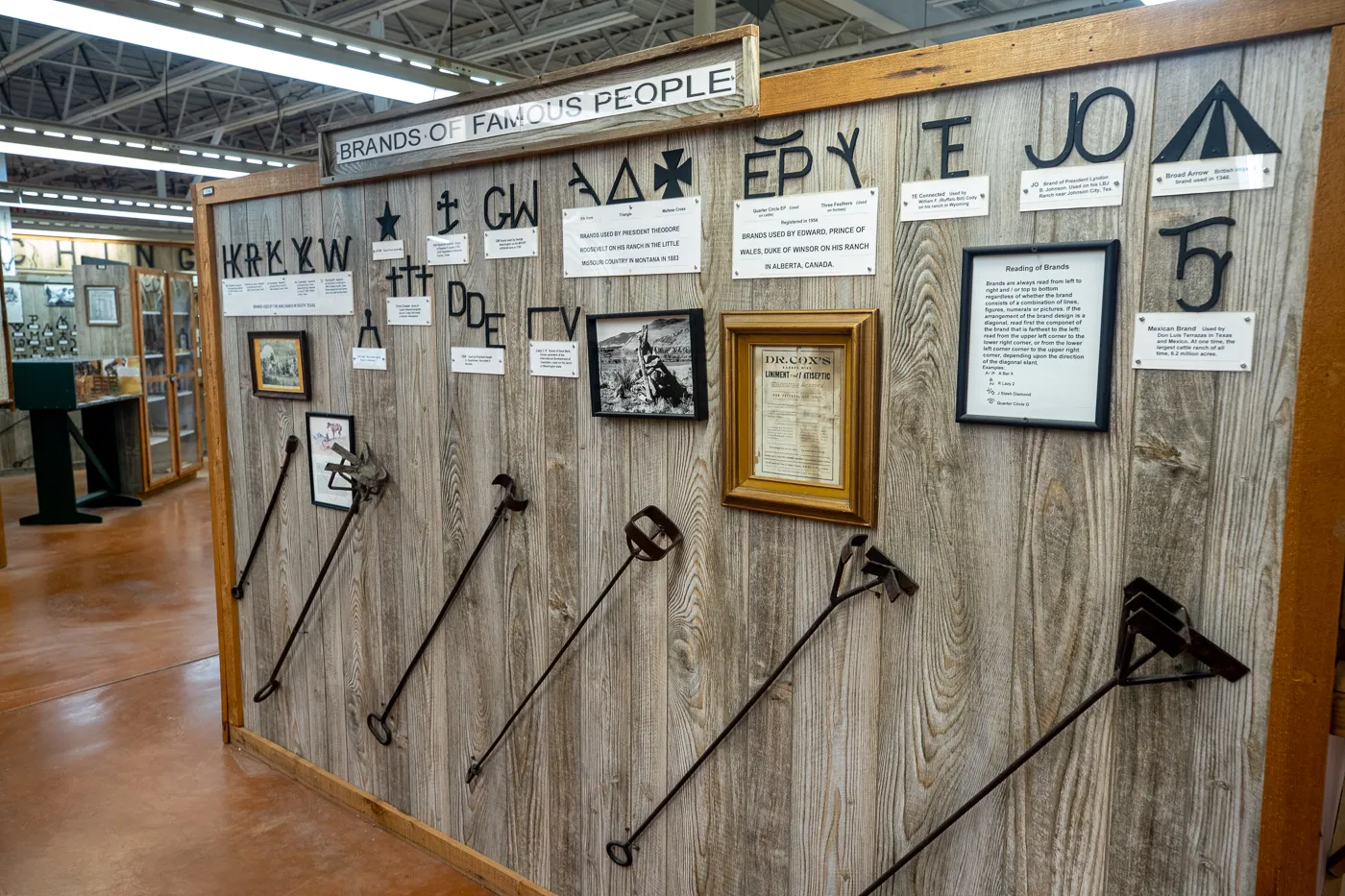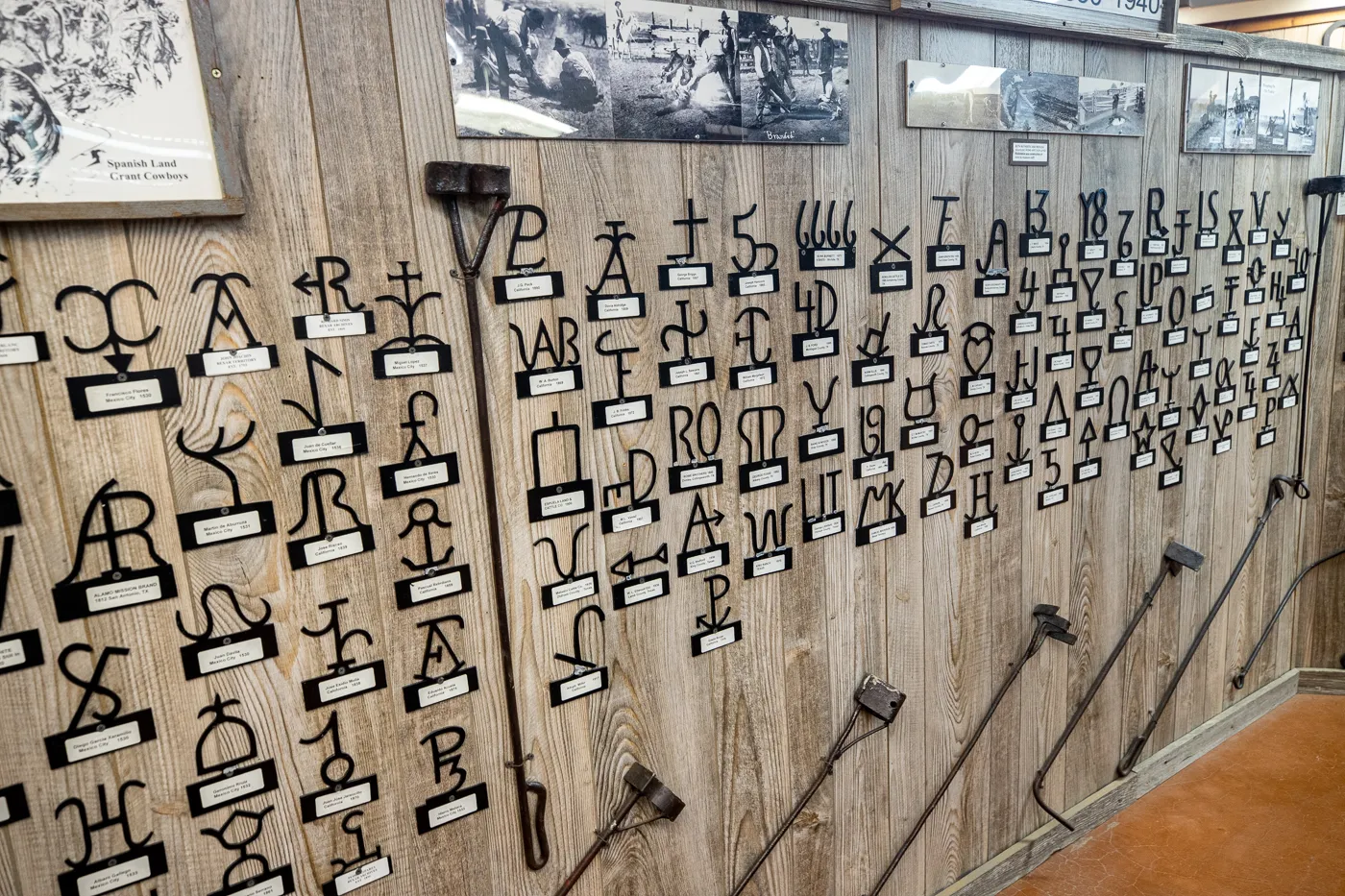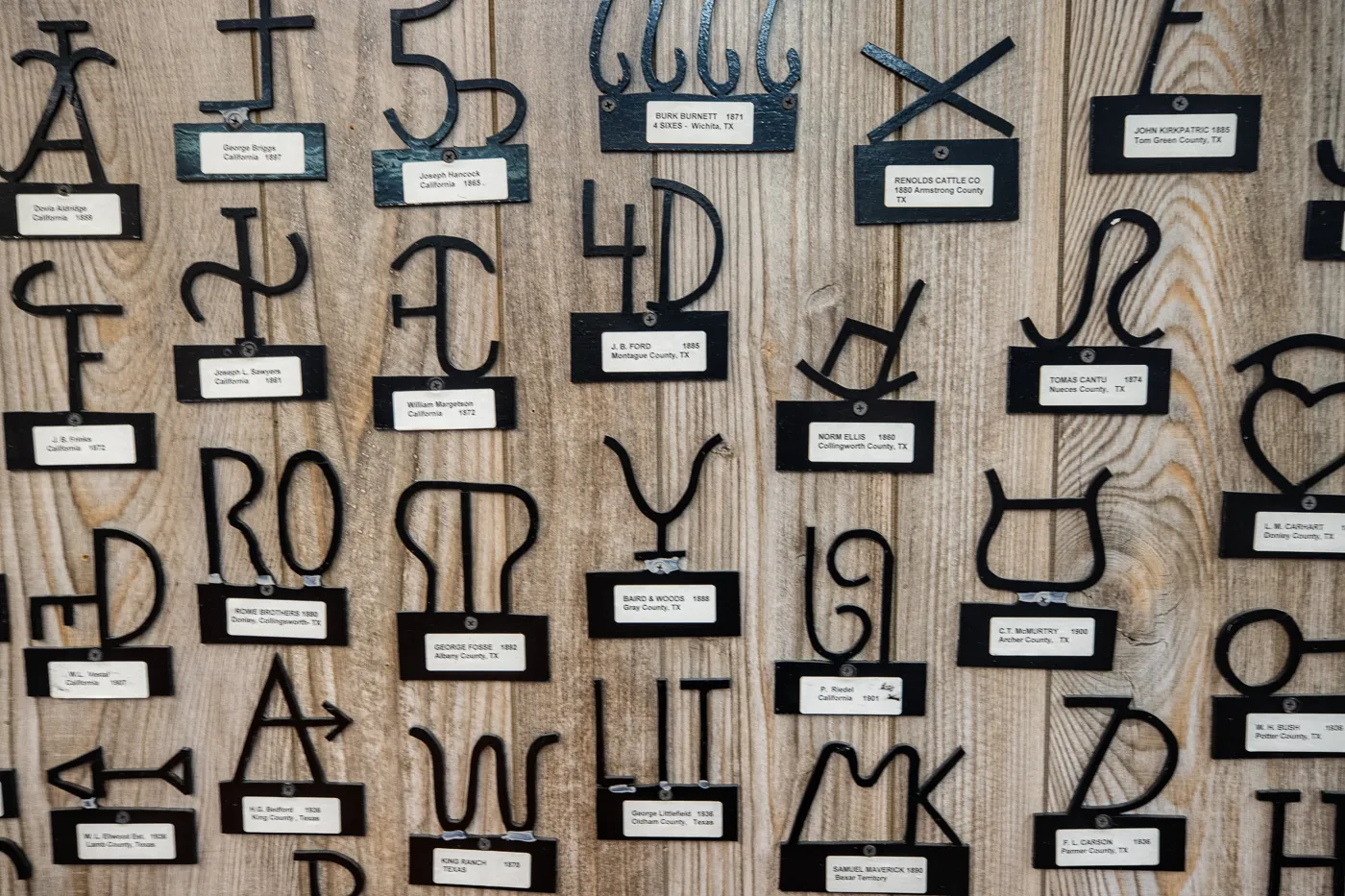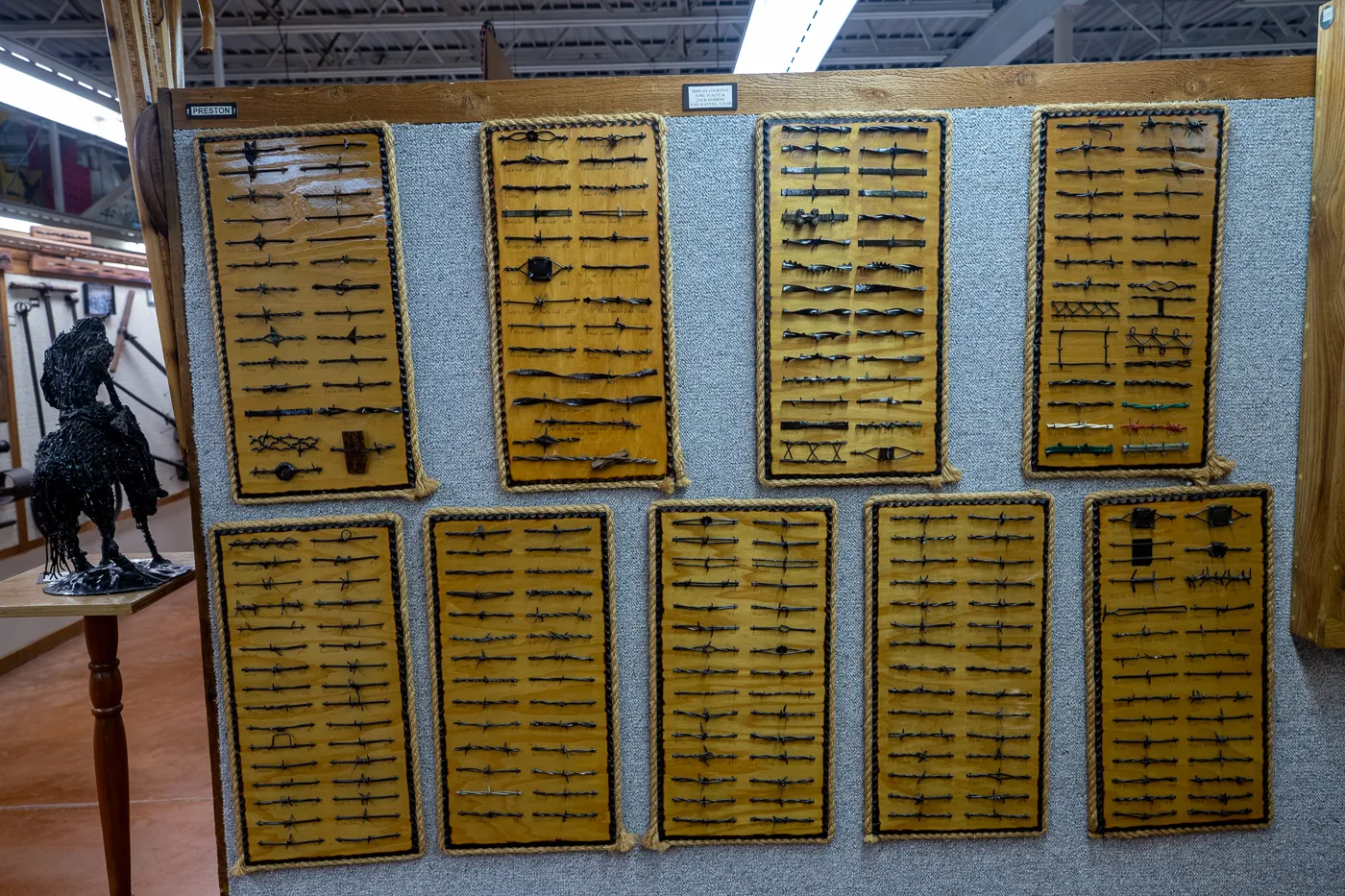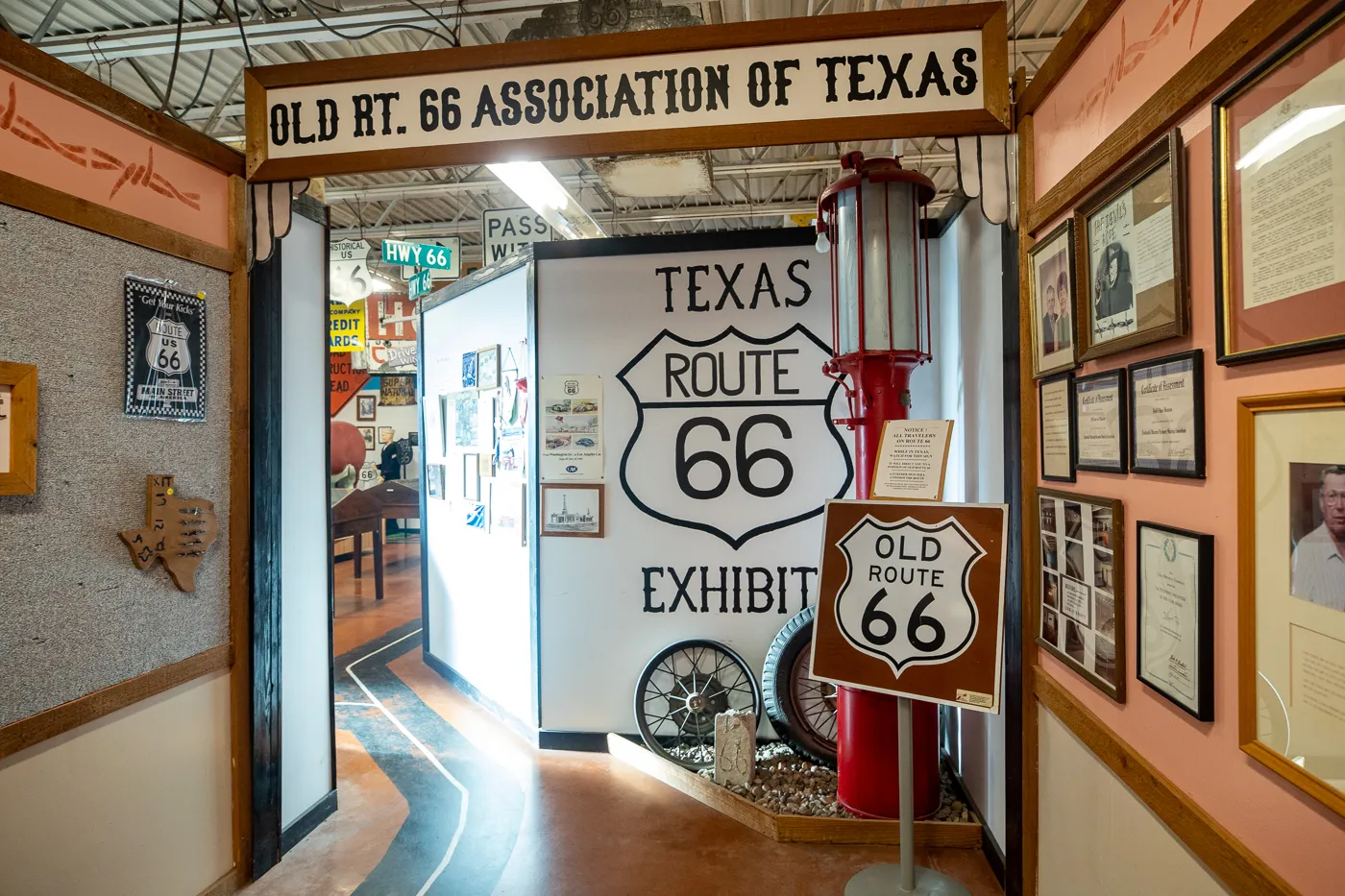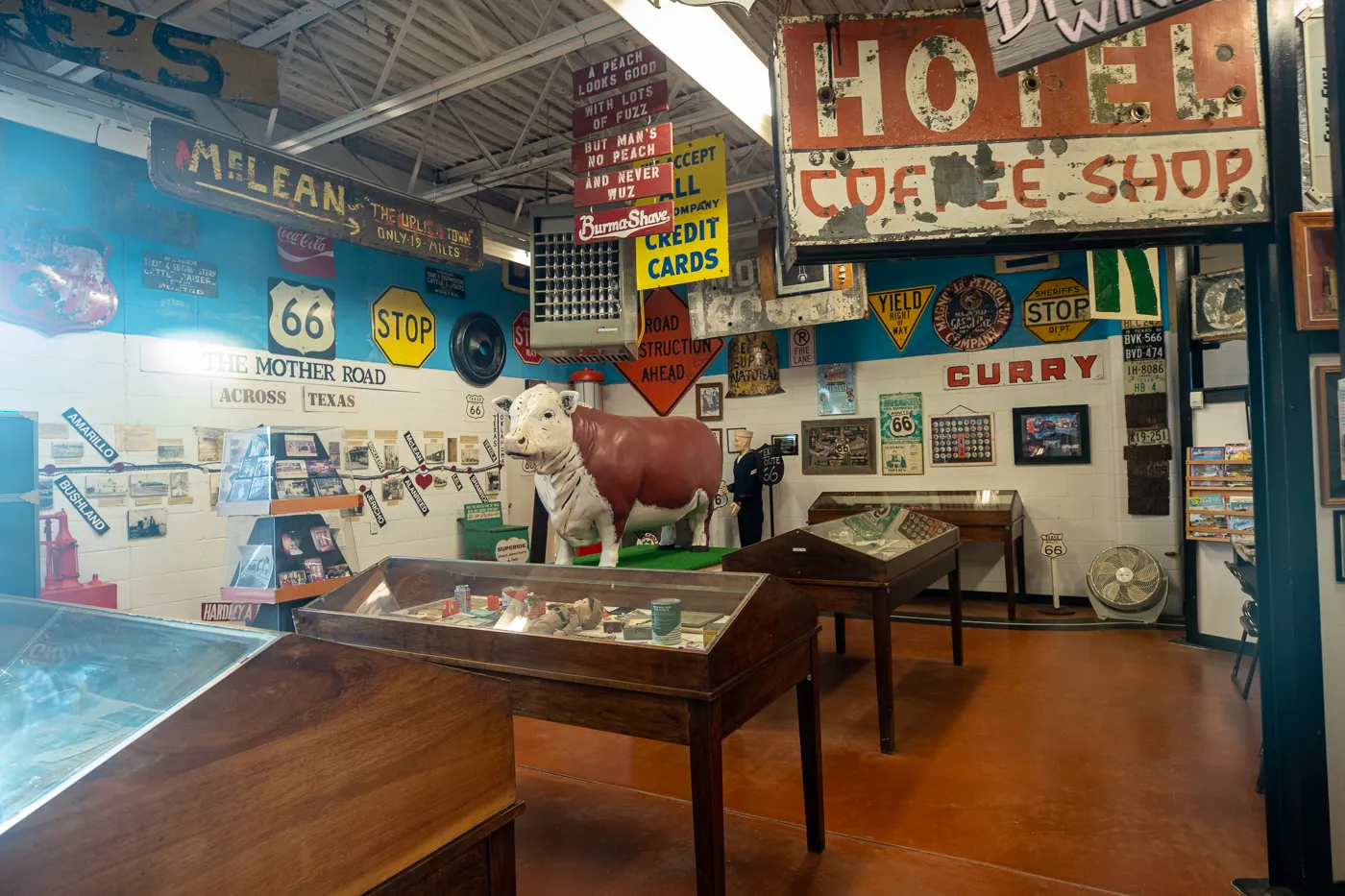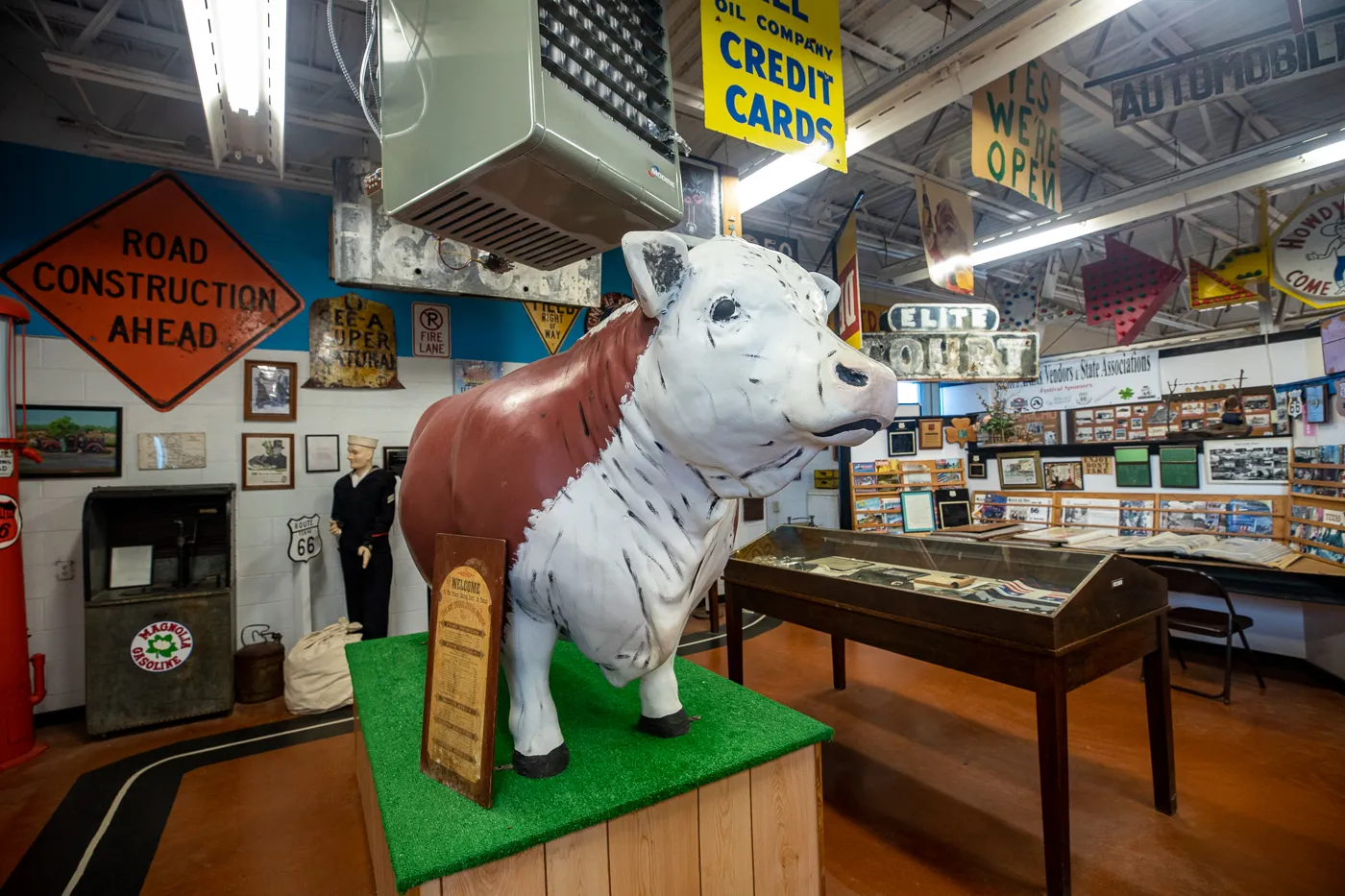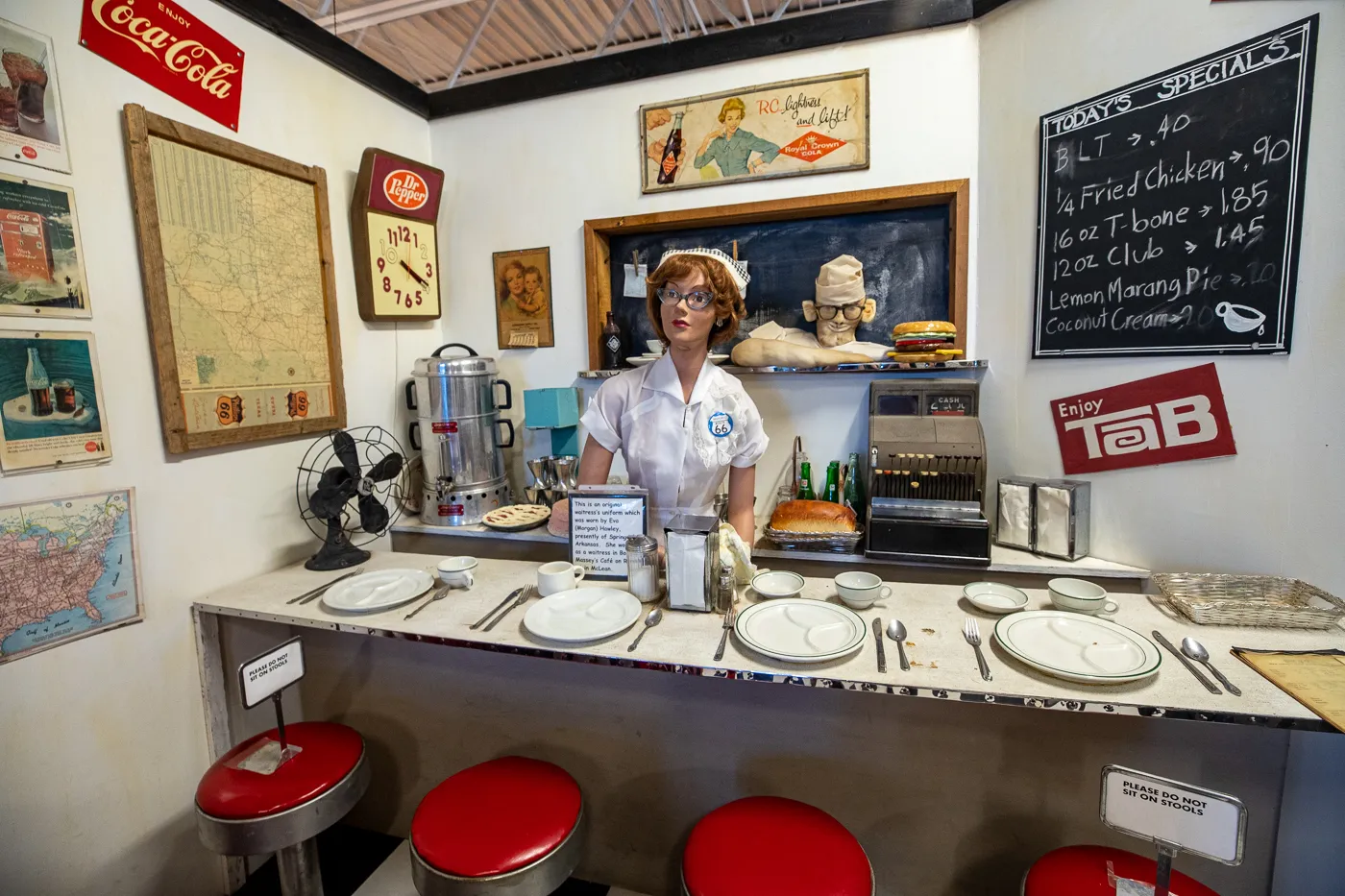 Looking to visit more of the best attractions on Texas Route 66? Also be sure to check out VW Slug Bug Ranch, the Leaning Tower of Texas in Groom, Cadillac Ranch, and The Big Texan Steak Ranch.
Devil's Rope Museum/Barbed Wire Museum/Texas Route 66 Museum
Address: 100 Kingsley St, McLean, TX 79057
Hours: 9am-4pm, Monday-Saturday
Cost: Free to See
Pin this Texas Route 66 attraction: