Greetings from Gallup, New Mexico, where you'll find this Big Kachina Statue welcoming you to town.
Kachina dolls (or Hopi katsina figures) are wooden figures typically made to teach young children or new brides the stories and significance of katsinas, the spirit beings that control the natural world.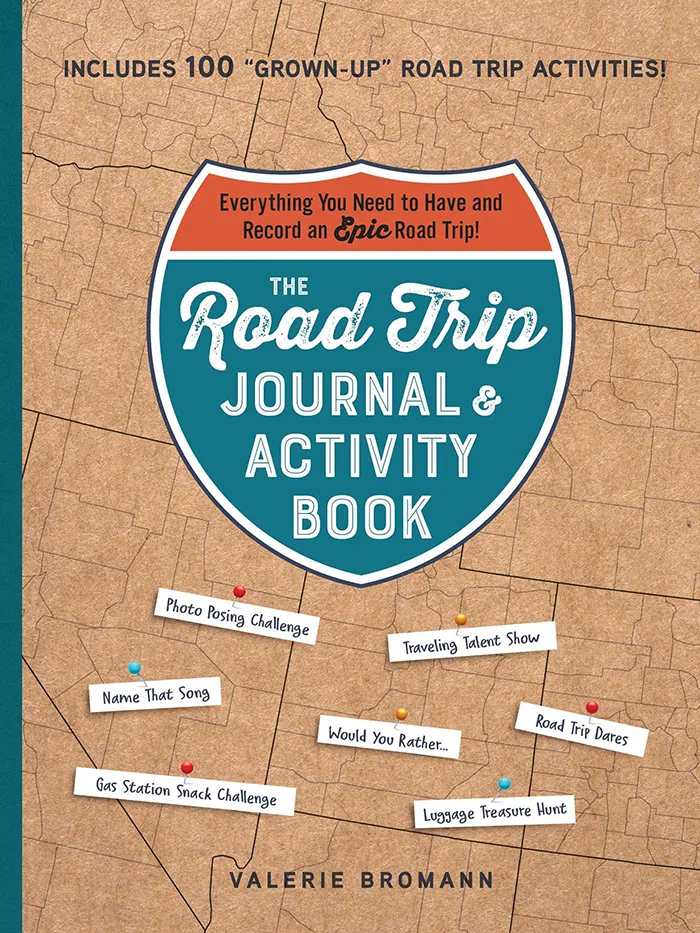 The Road Trip Journal & Activity Book
Everything You Need to Have and Record an Epic Road Trip!
Enjoy fun games and challenges to pass the time on your next road trip and have a keepsake to look back on for years to come with this entertaining must-have for your next vacation.
Since the 1950s there's been at least one Big Kachina Statue in Gallup, New Mexico. Previously this big yellow sculpture stood outside of a visitors center on top of a sturdy base that declared "GALLUP NEW MEXICO THE INDIAN CAPITAL" or "GALLUP NEW MEXICO HEART OF INDIAN COUNTRY."
Nowadays the base is gone and the Big Kachina Statue stands on extended legs in front of a small park and the local fire office.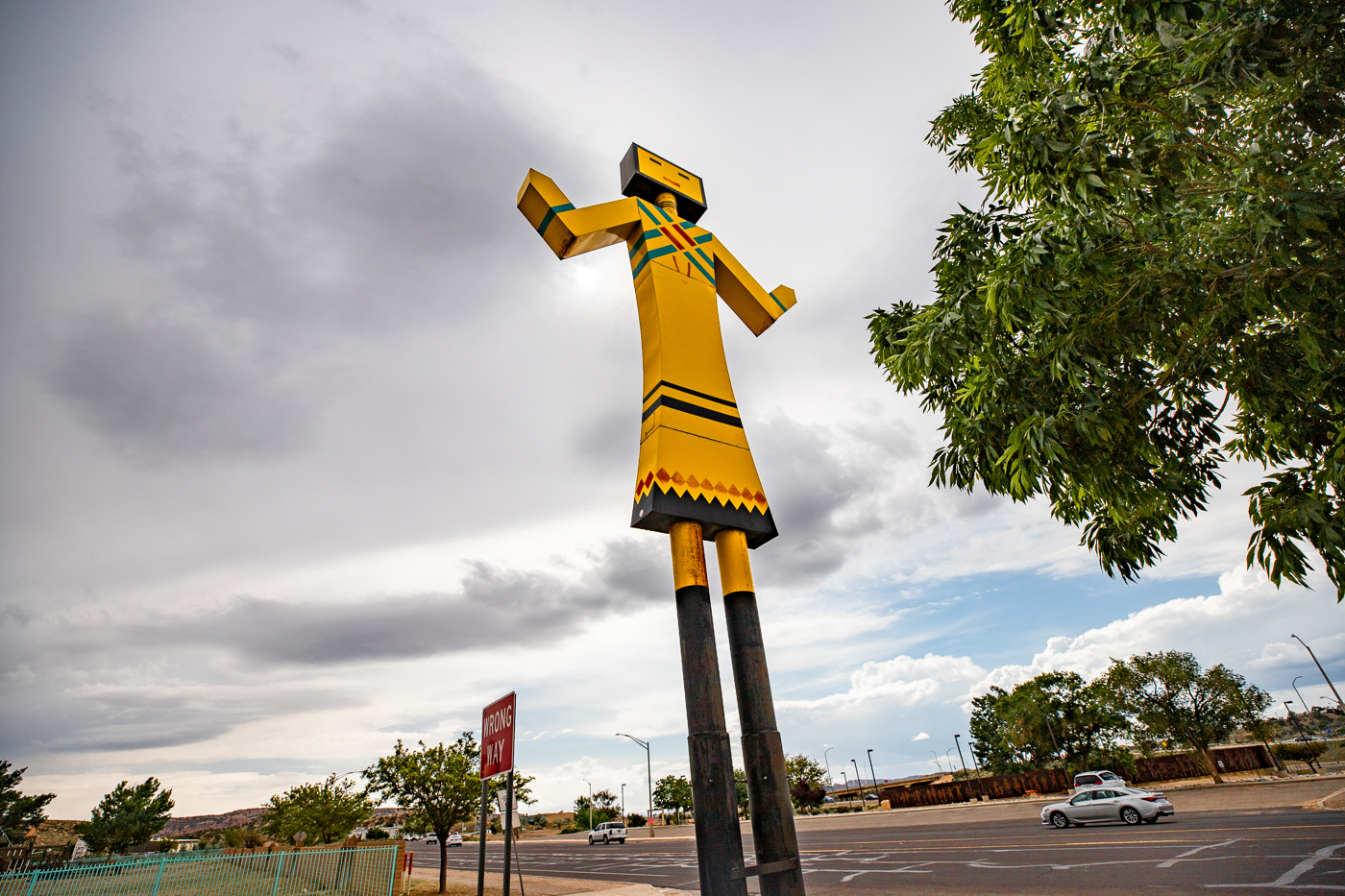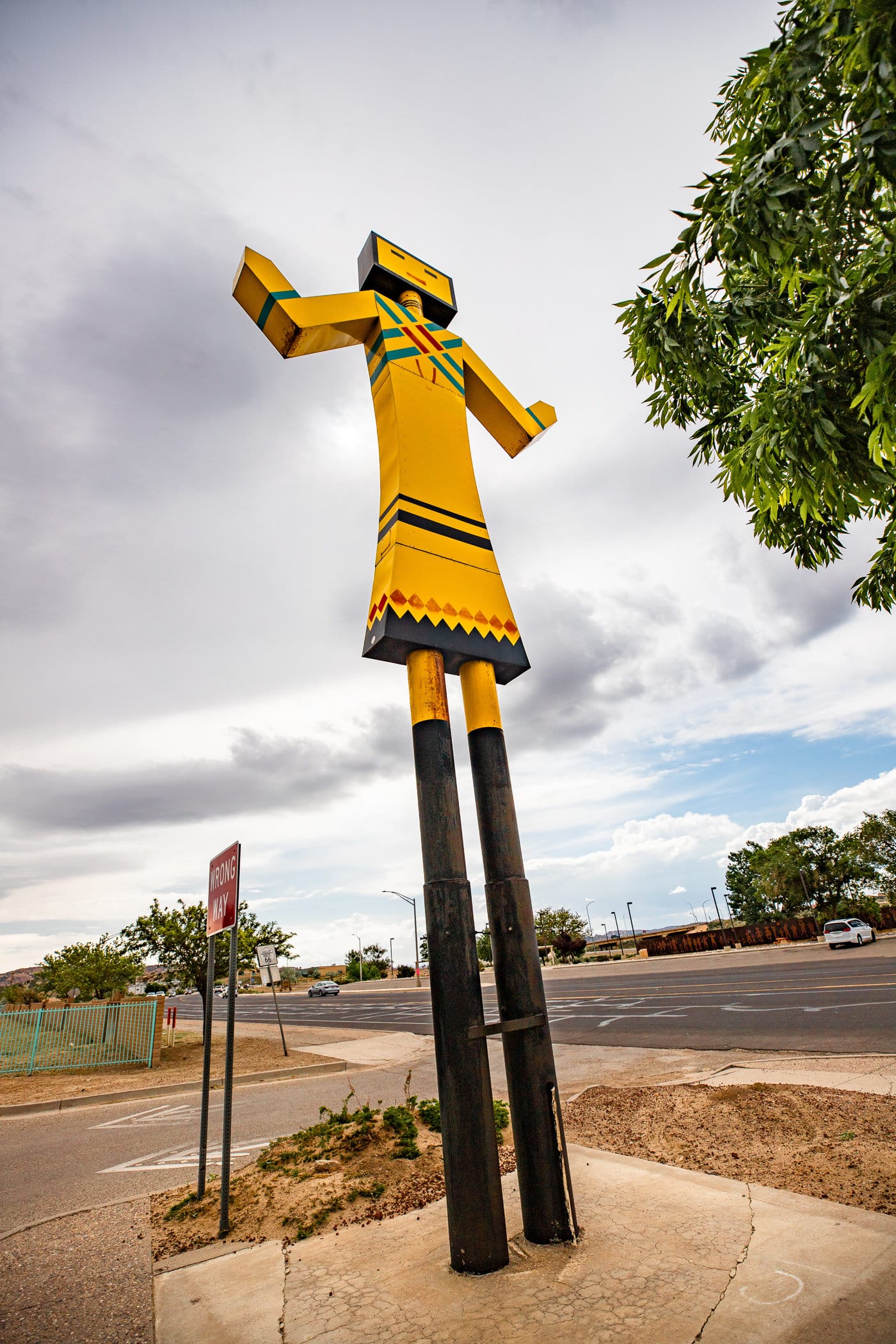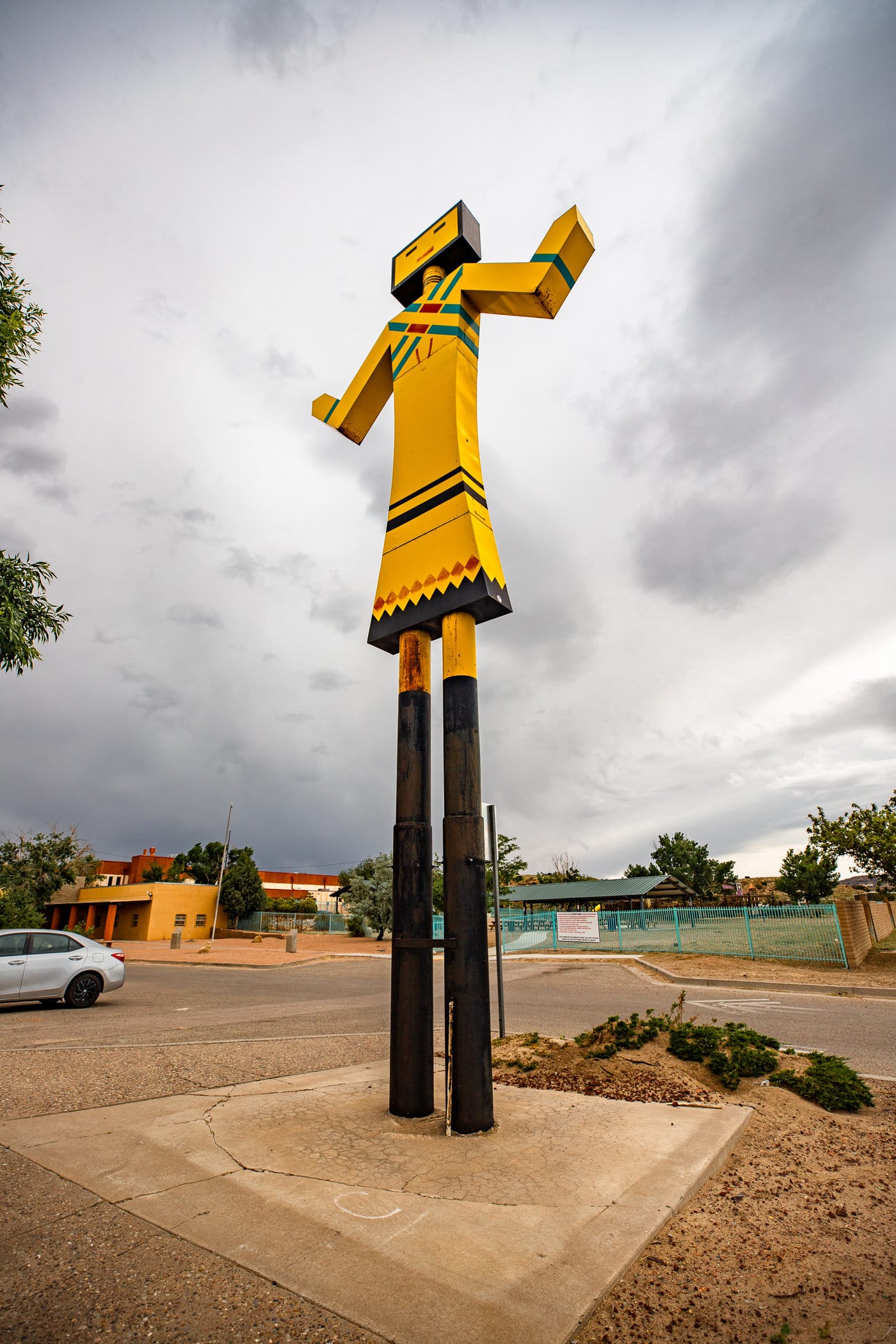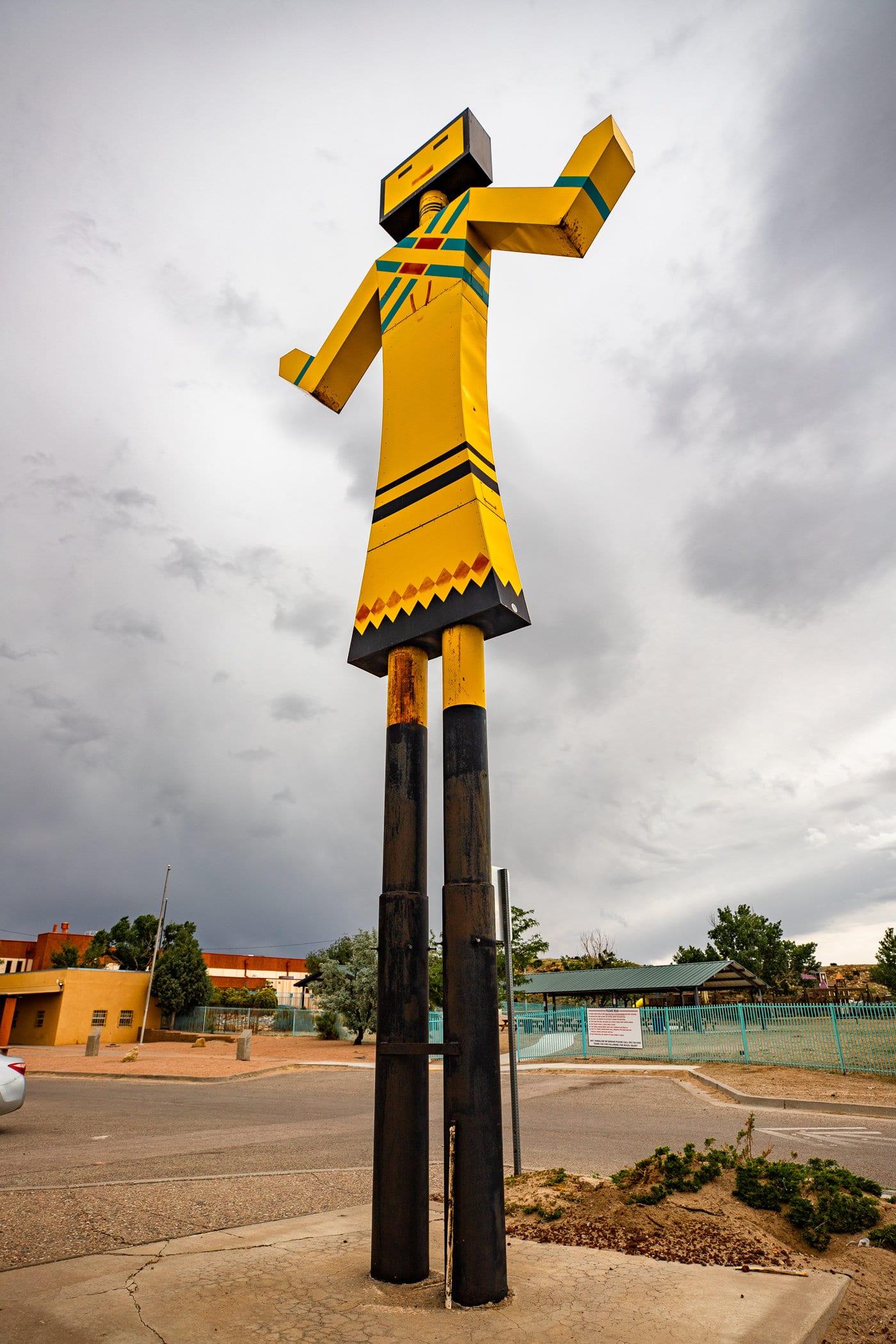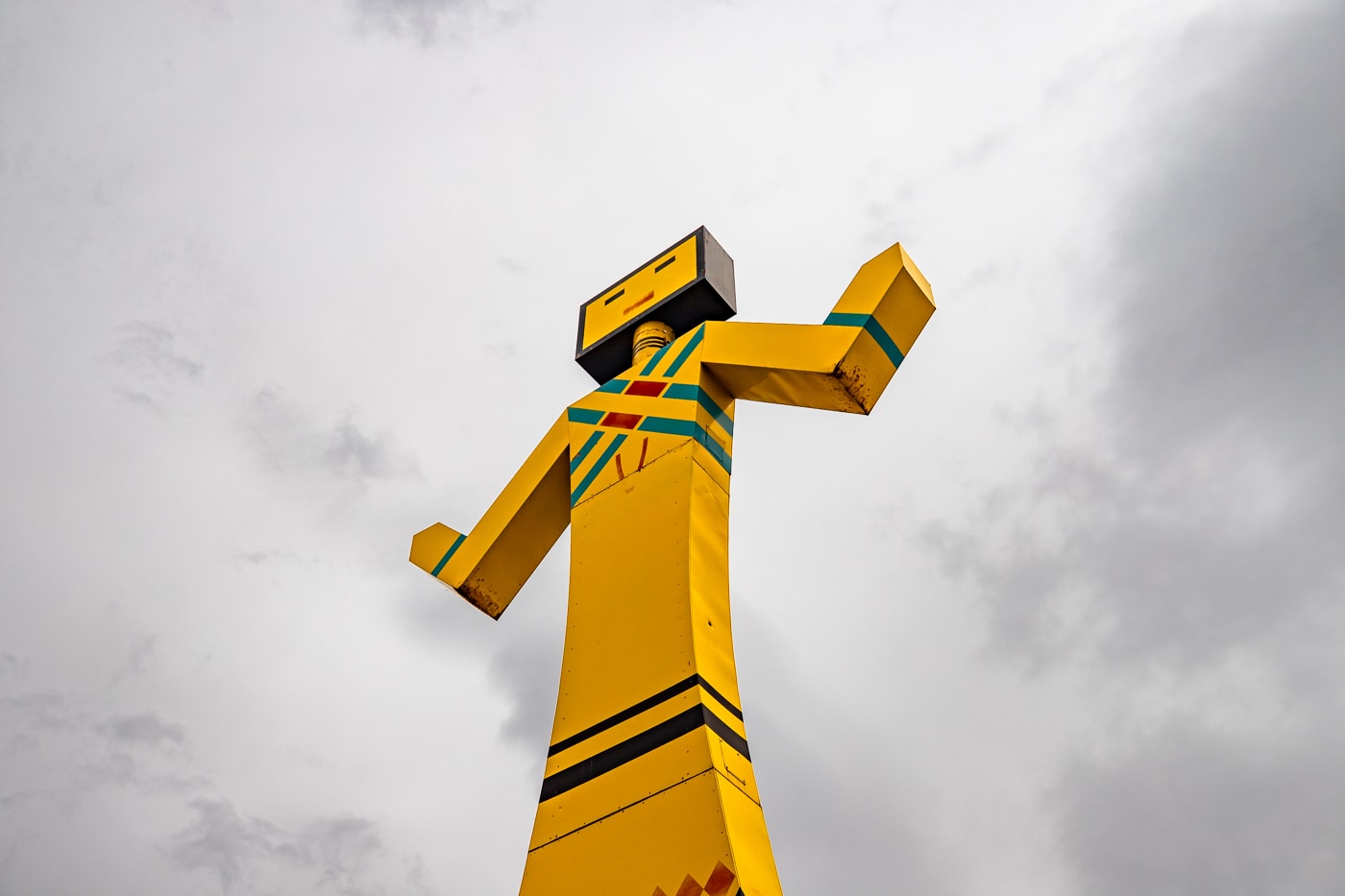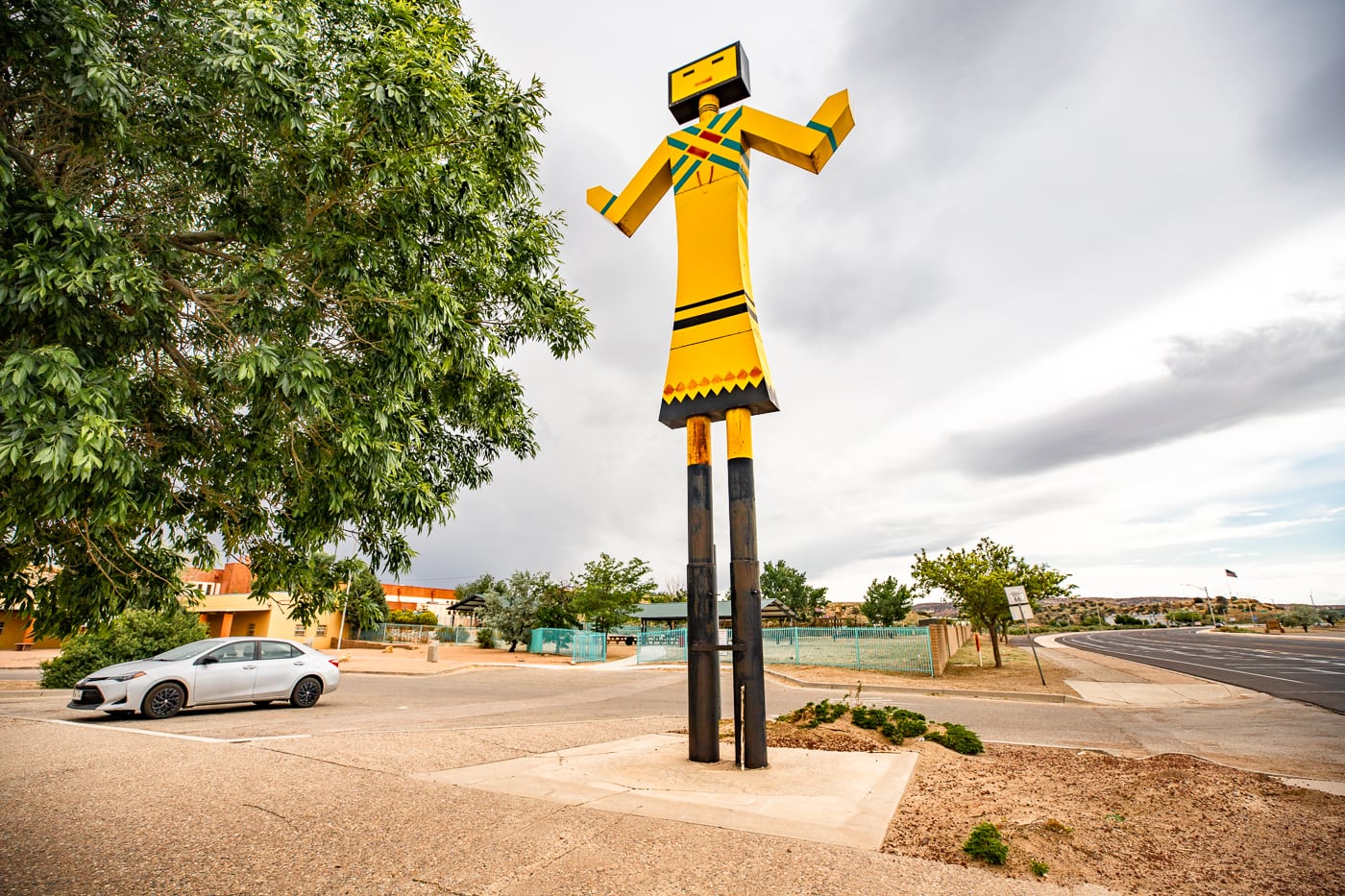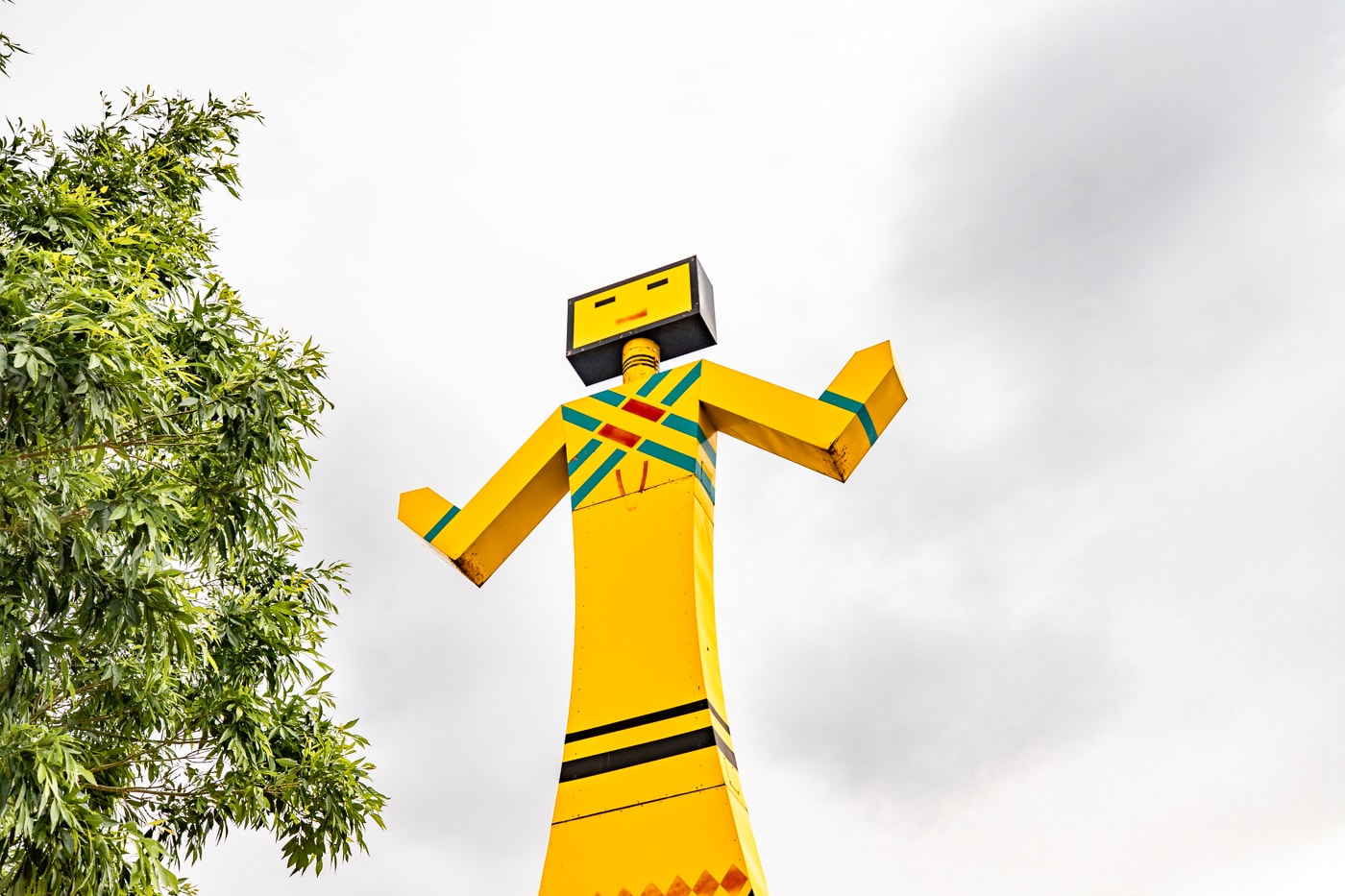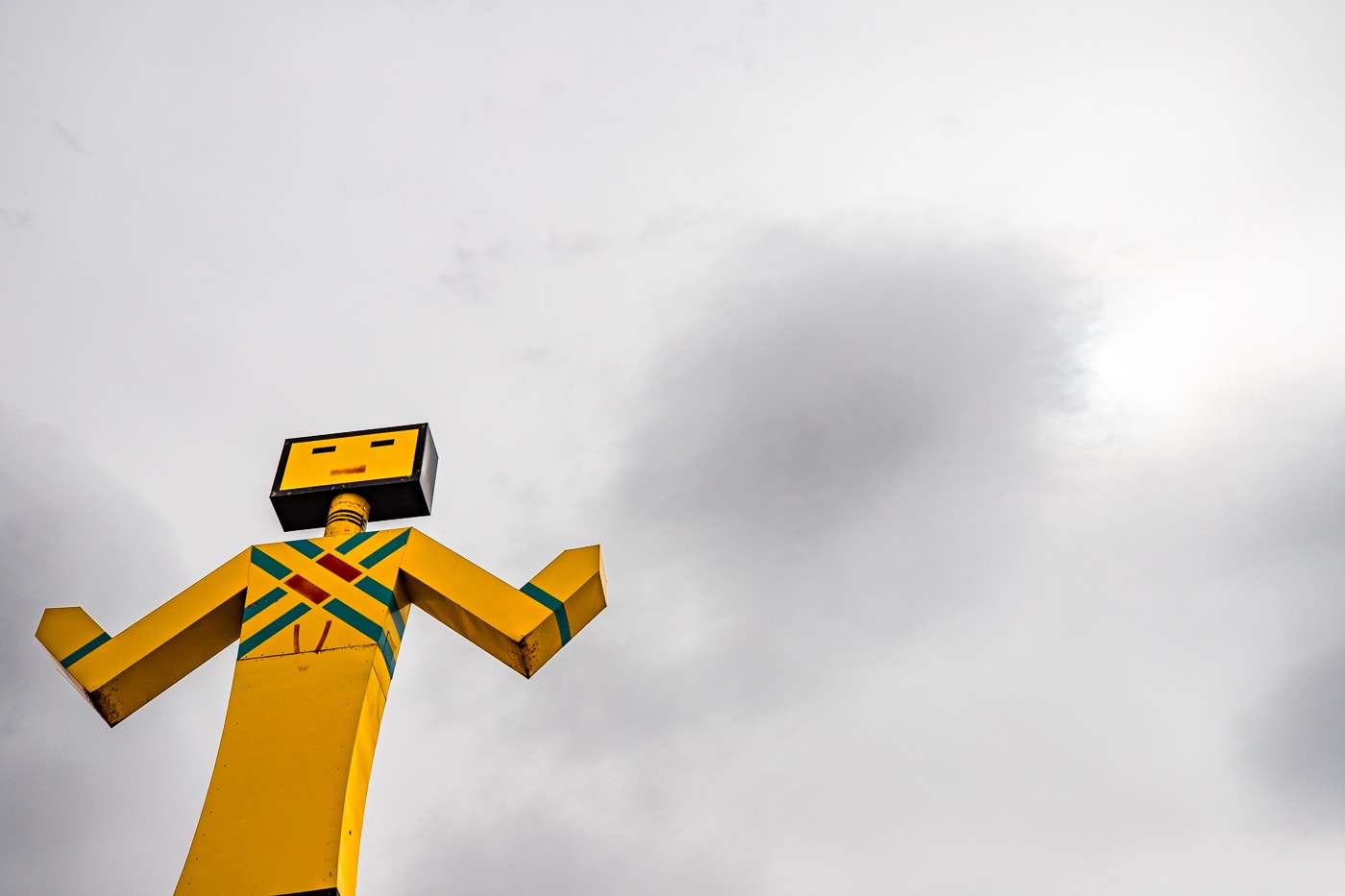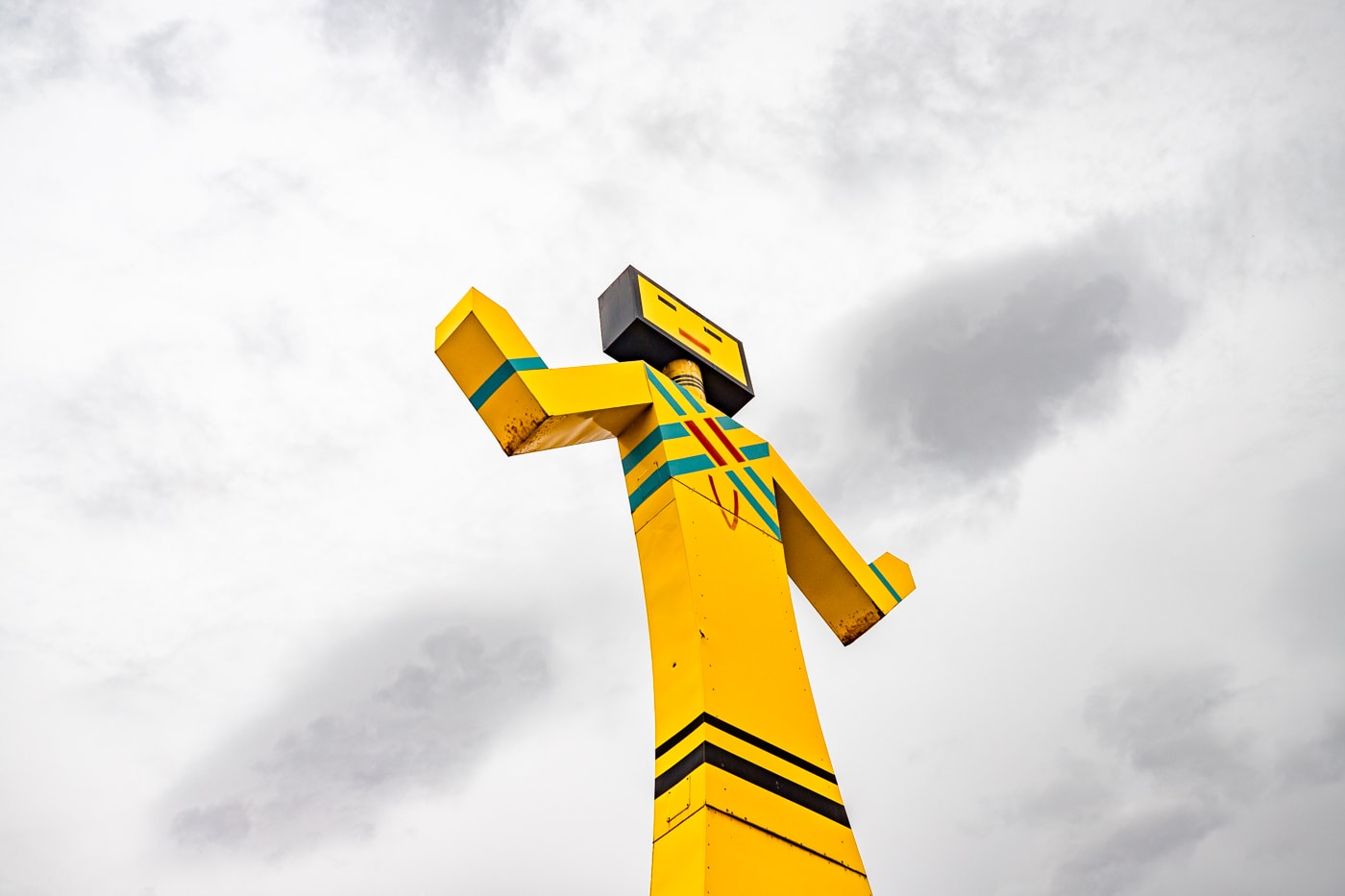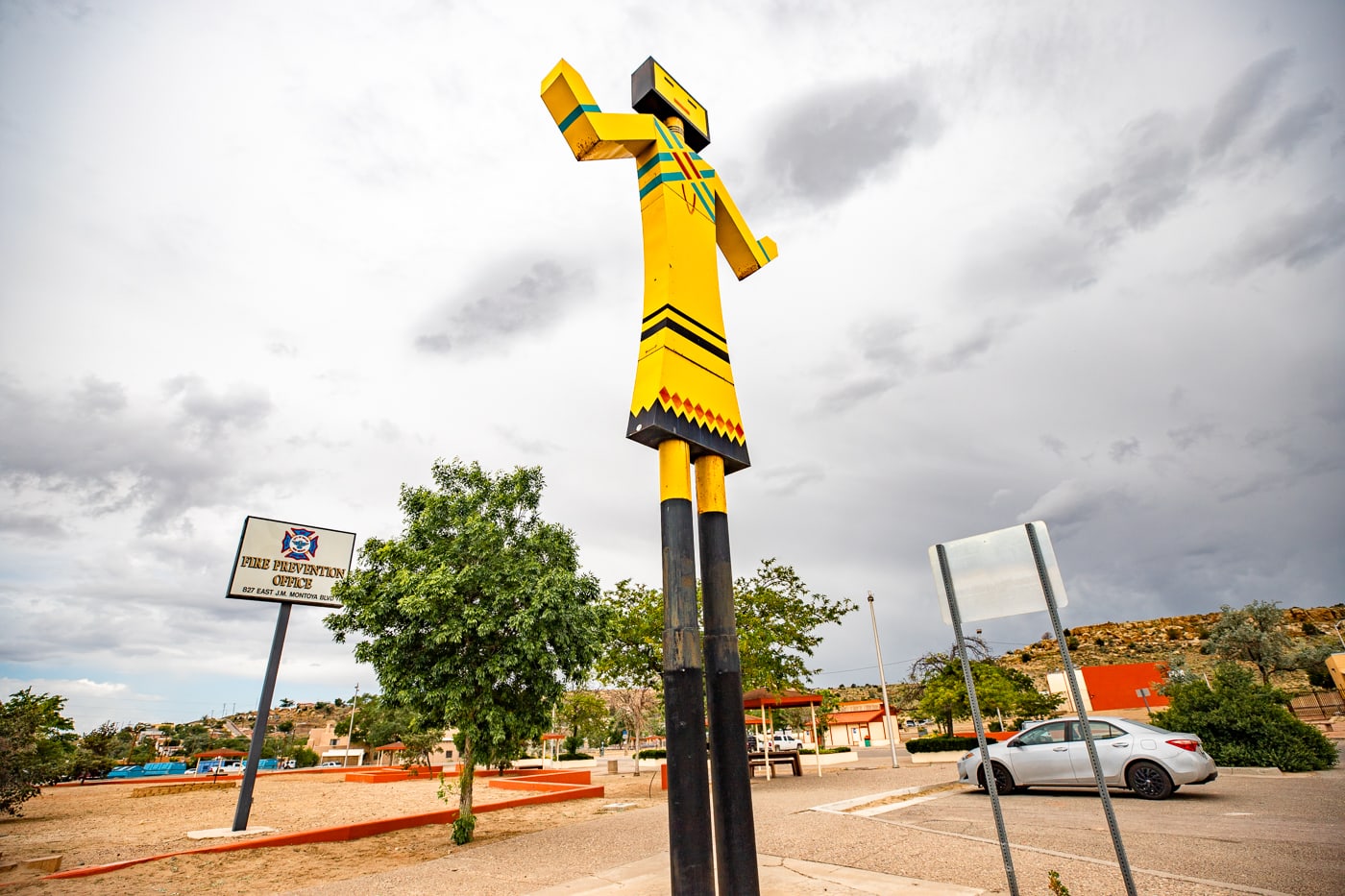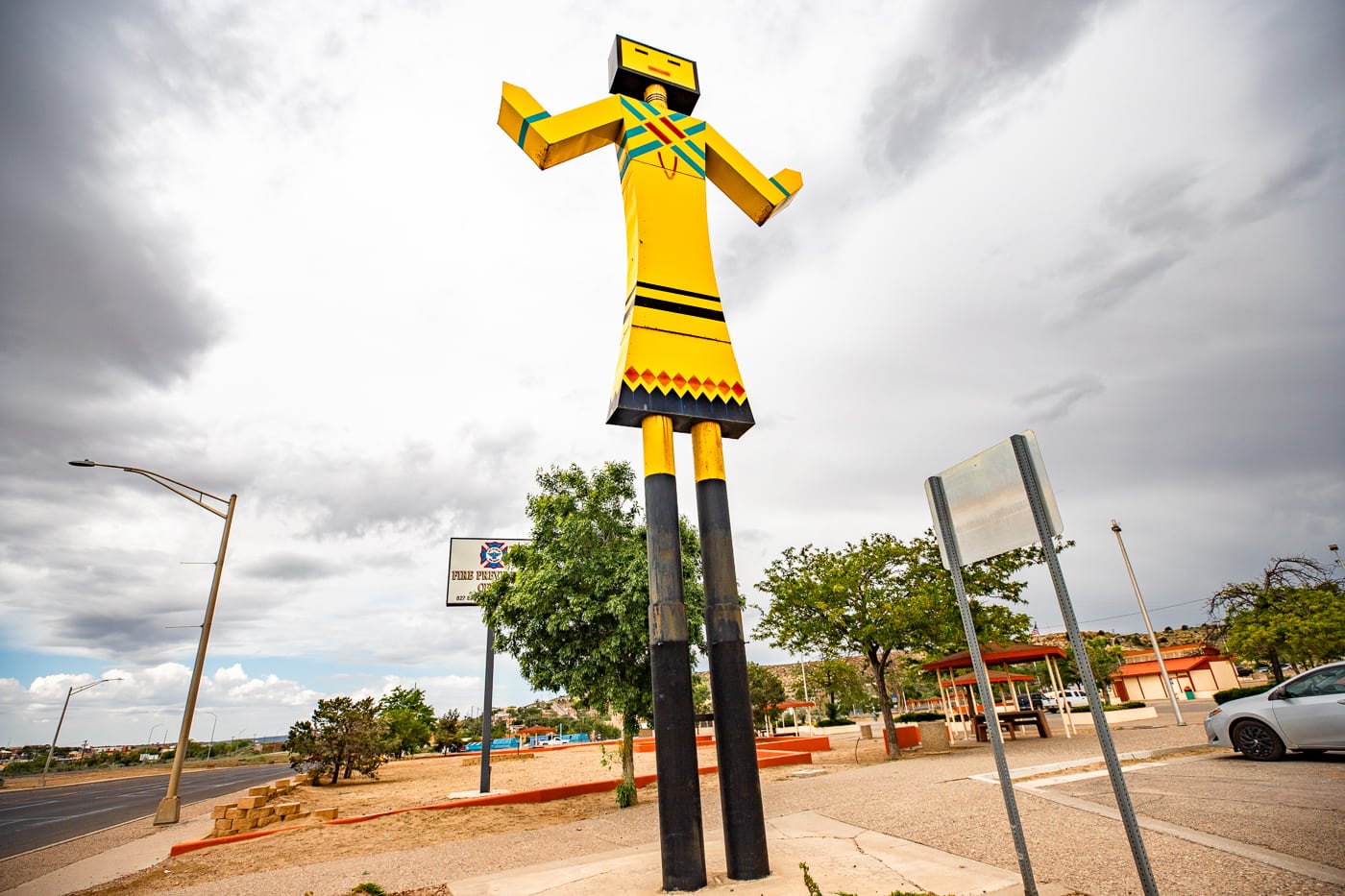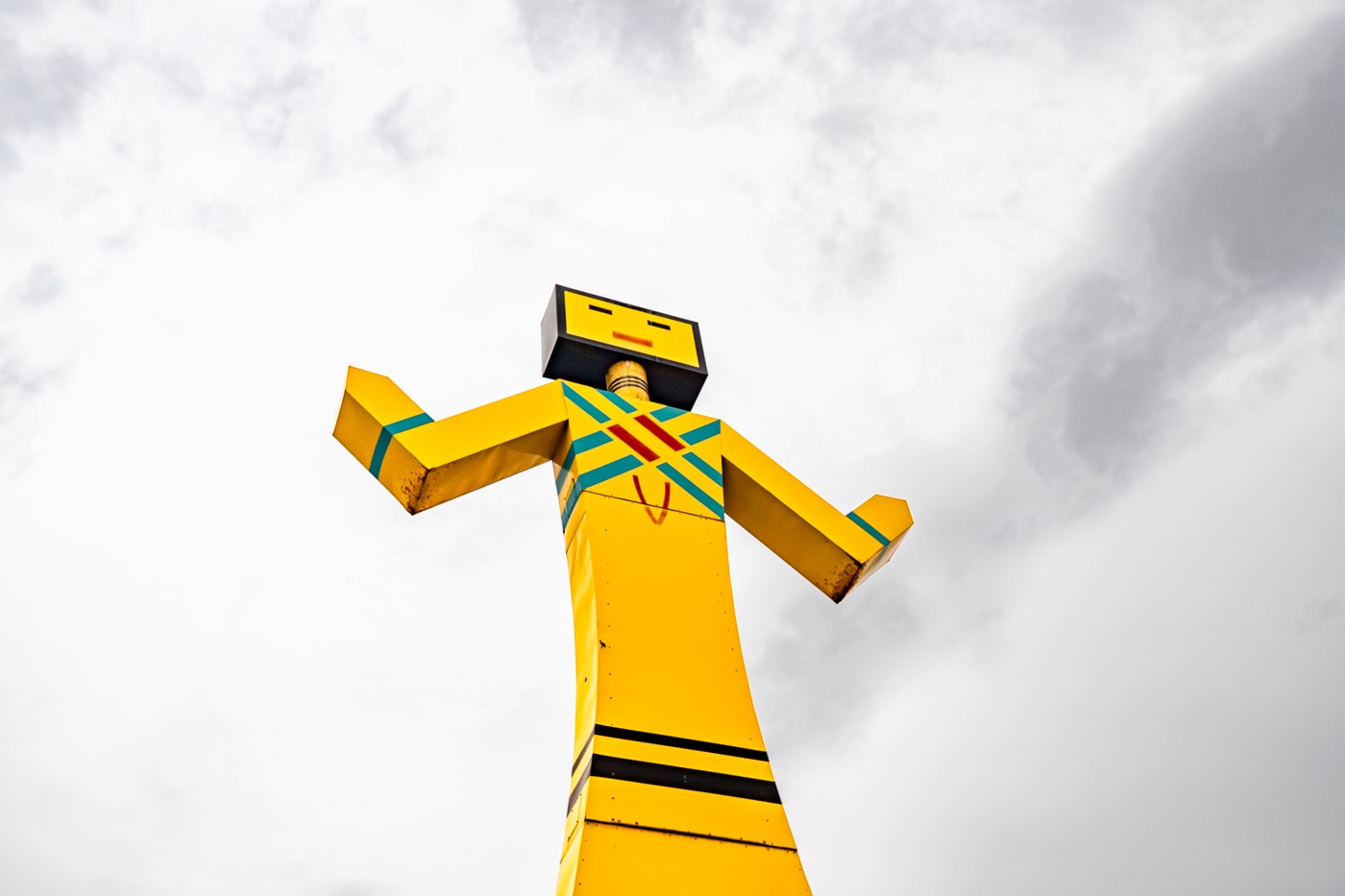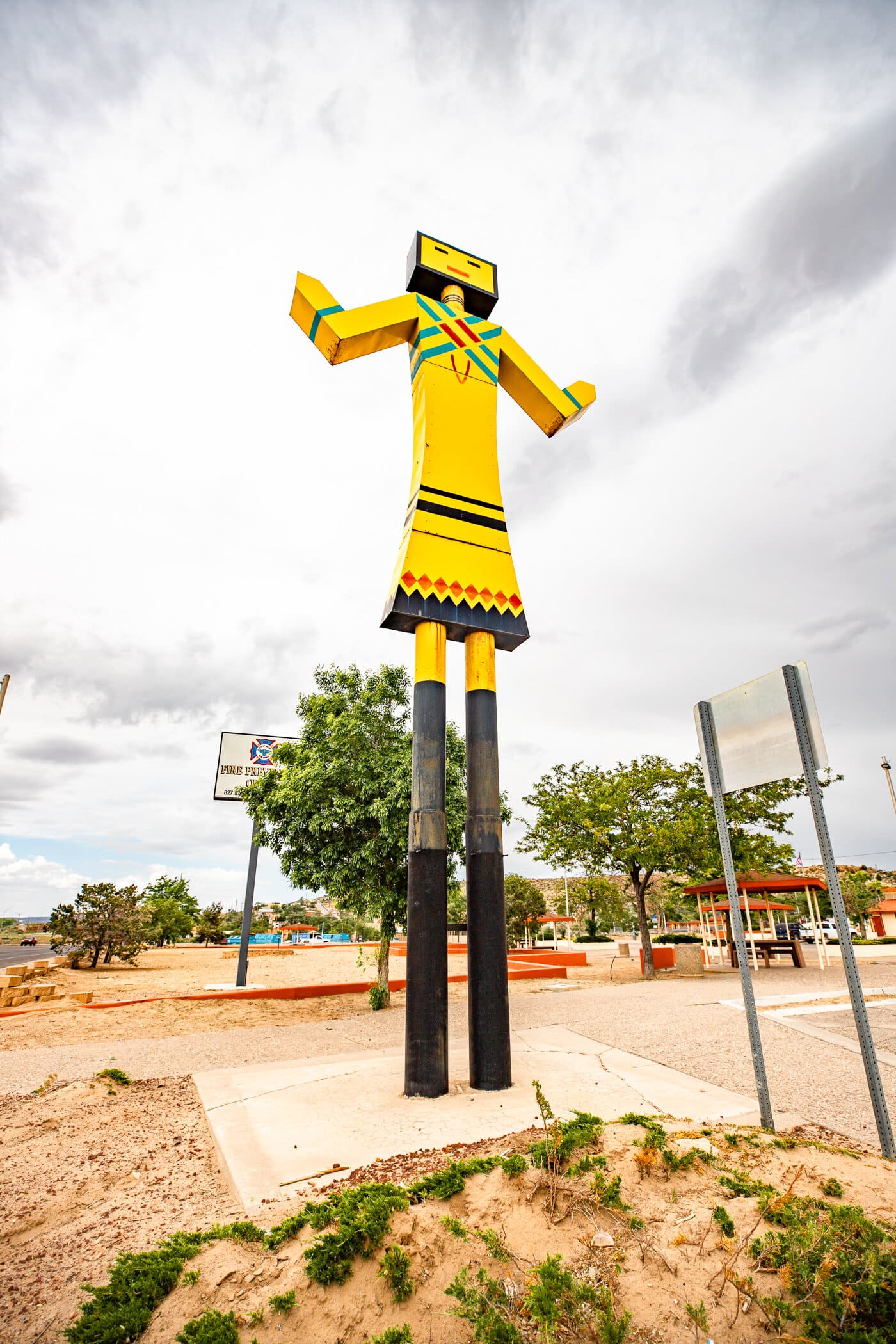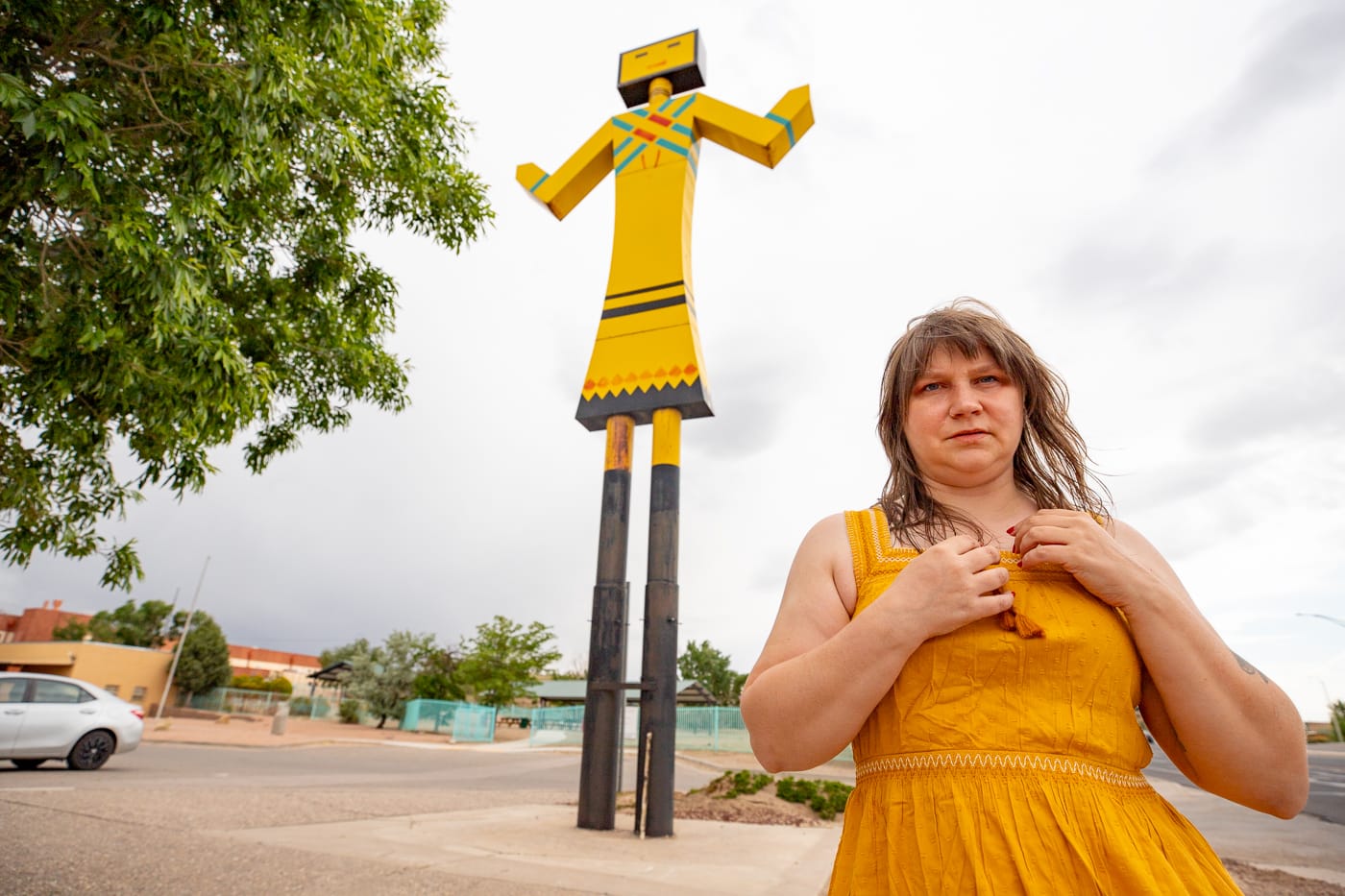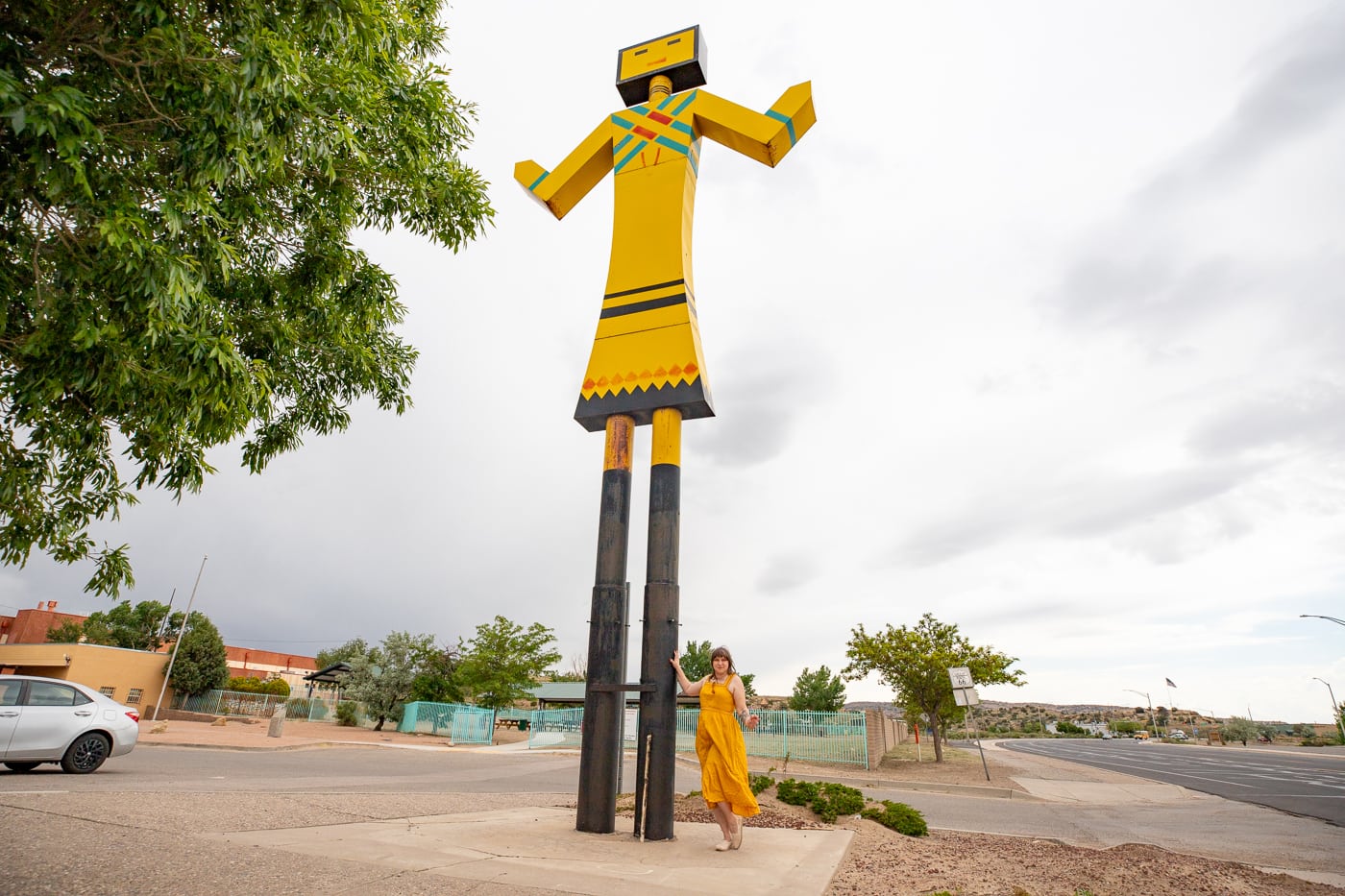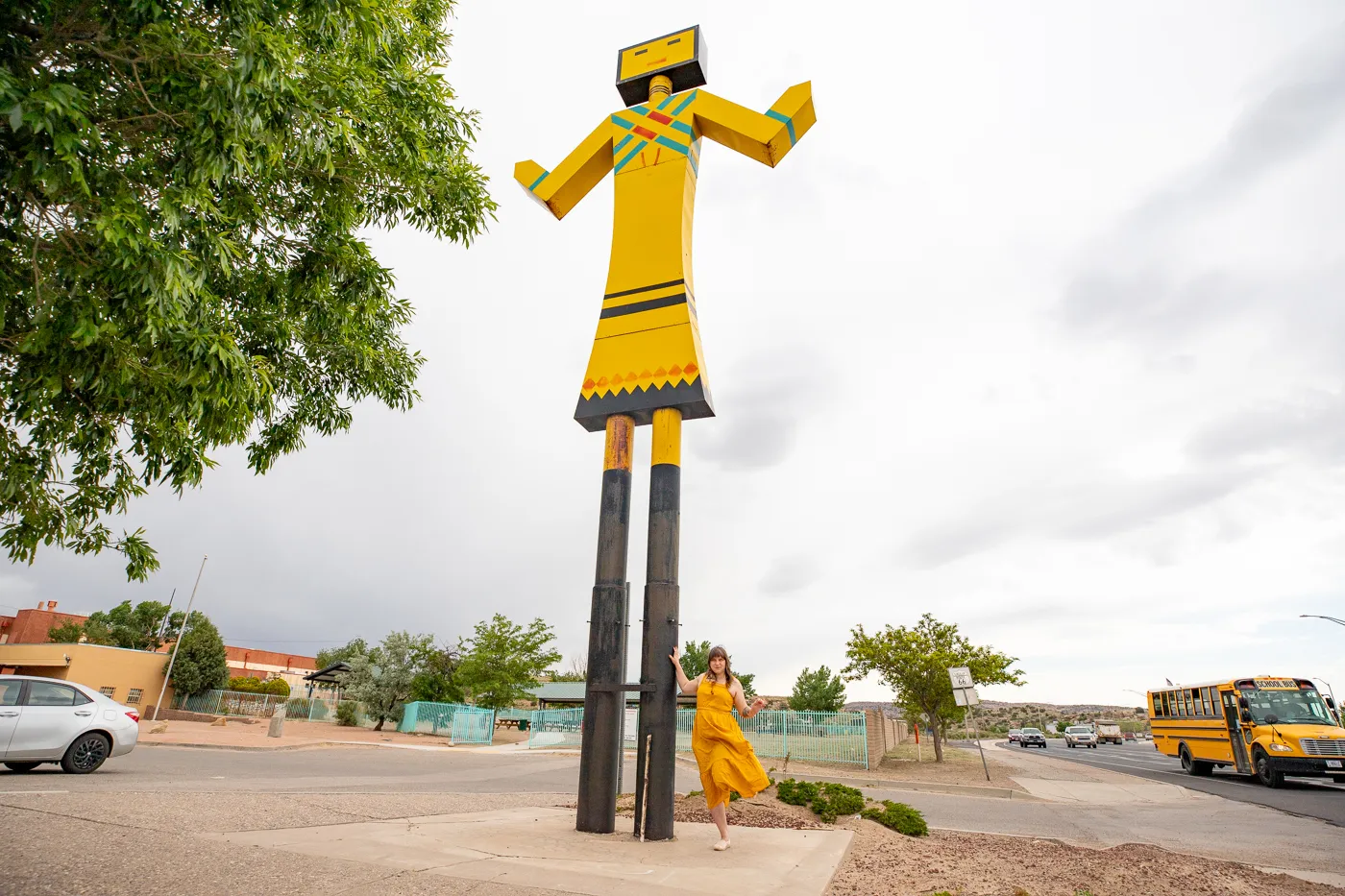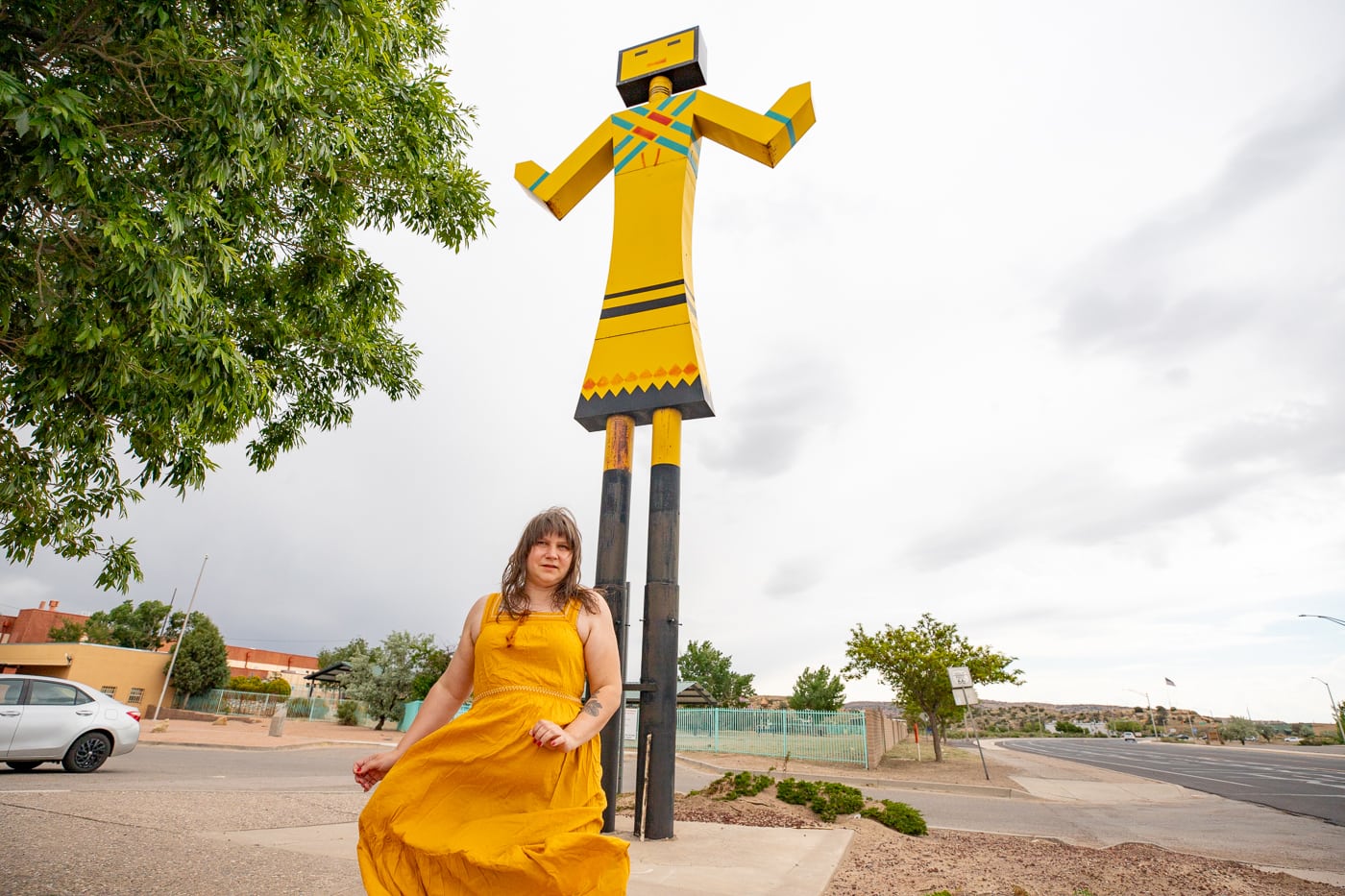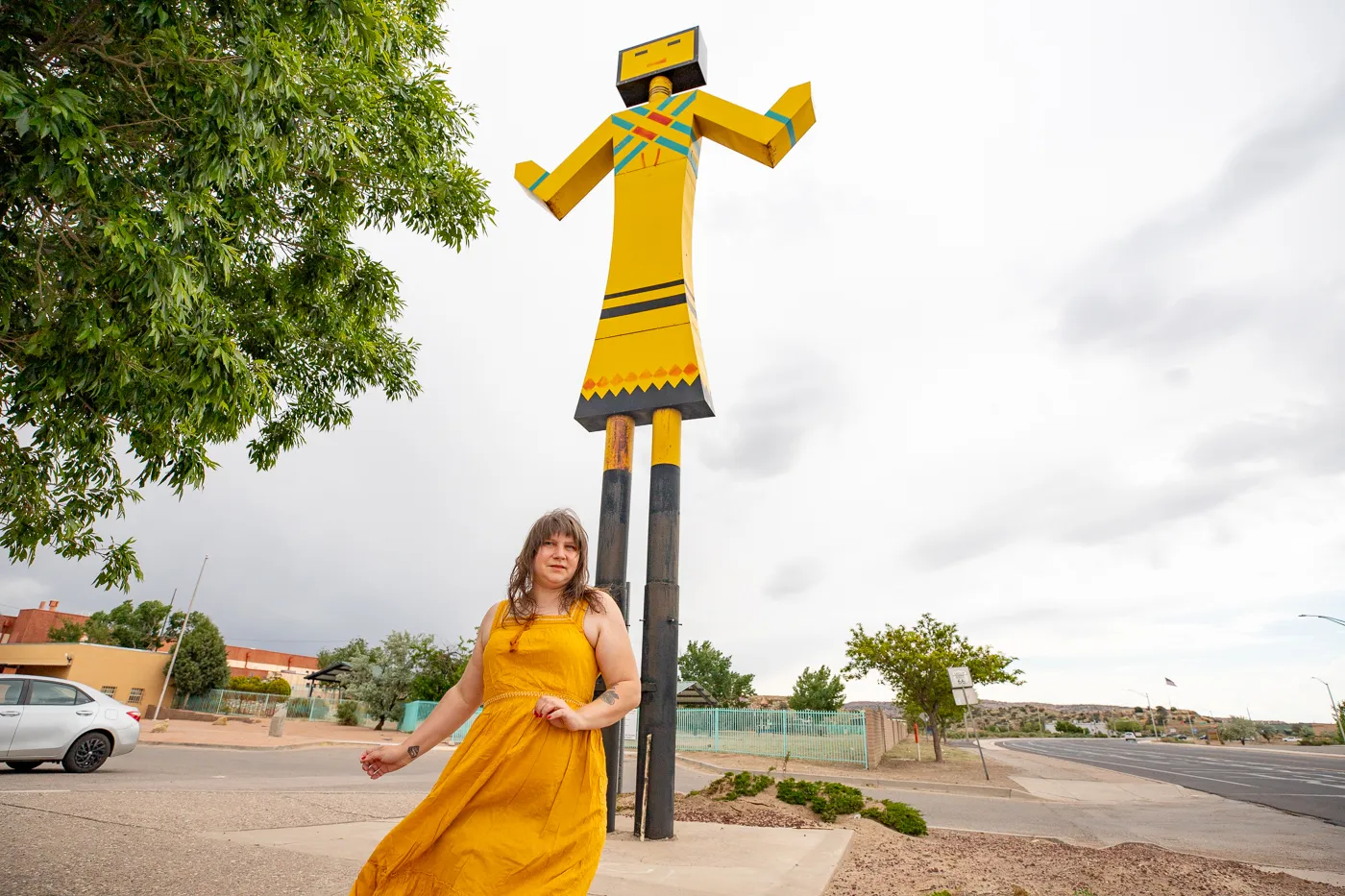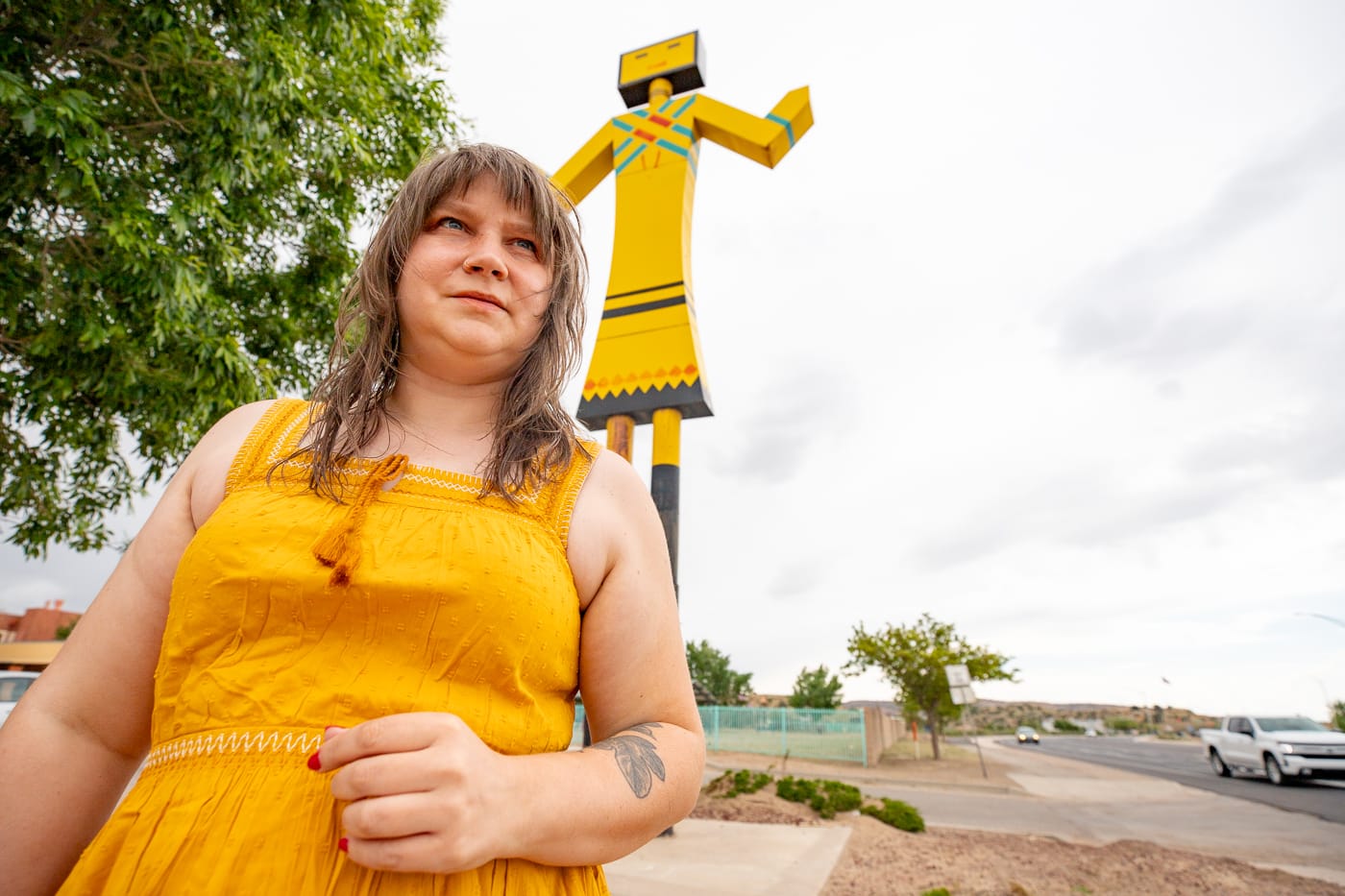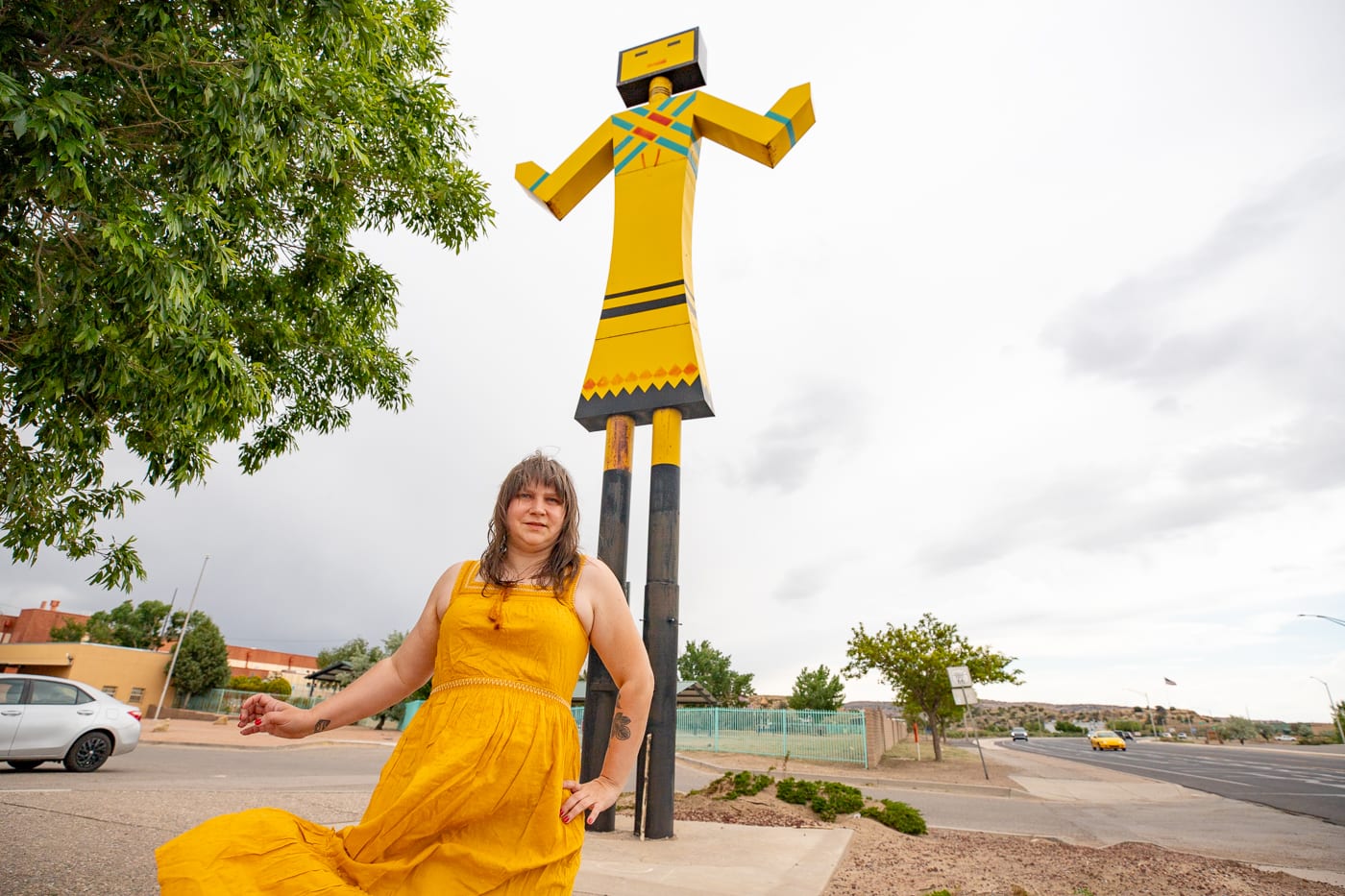 Visiting Gallup, New Mexico on your Route 66 road trip? Check out these other nearby roadside attractions:
the Gallup Cultural Center; the Dude Man Cowboy Muffler Man; the Giant Pottery, Rug Sculpture, and Turquoise Jewelry Sculpture at Perry Null Trading Company; and Wild Horses on Route 66.
Spending the night in town? Book a room at the historic El Rancho Hotel!
Big Kachina Statue
Address: 827 Joseph M Montoya Blvd, Gallup, NM 87301
Cost: Free to See
Hours: Always Visible
Pin this New Mexico Route 66 roadside attraction to save for your road trip itinerary: