ROAD TRIP! Over the weekend I took a quick Illinois road trip and drove around to a few roadside attractions near Chicago to check out a few of the best Illinois roadside attractions. I've already seen all of these oddities on previous road trips, but they were all worth a second look. It was a short day-long excursion, proving you don't have to go far… or even leave your state… if you want to hit the pavement! Here's a little sneak peek at my trip…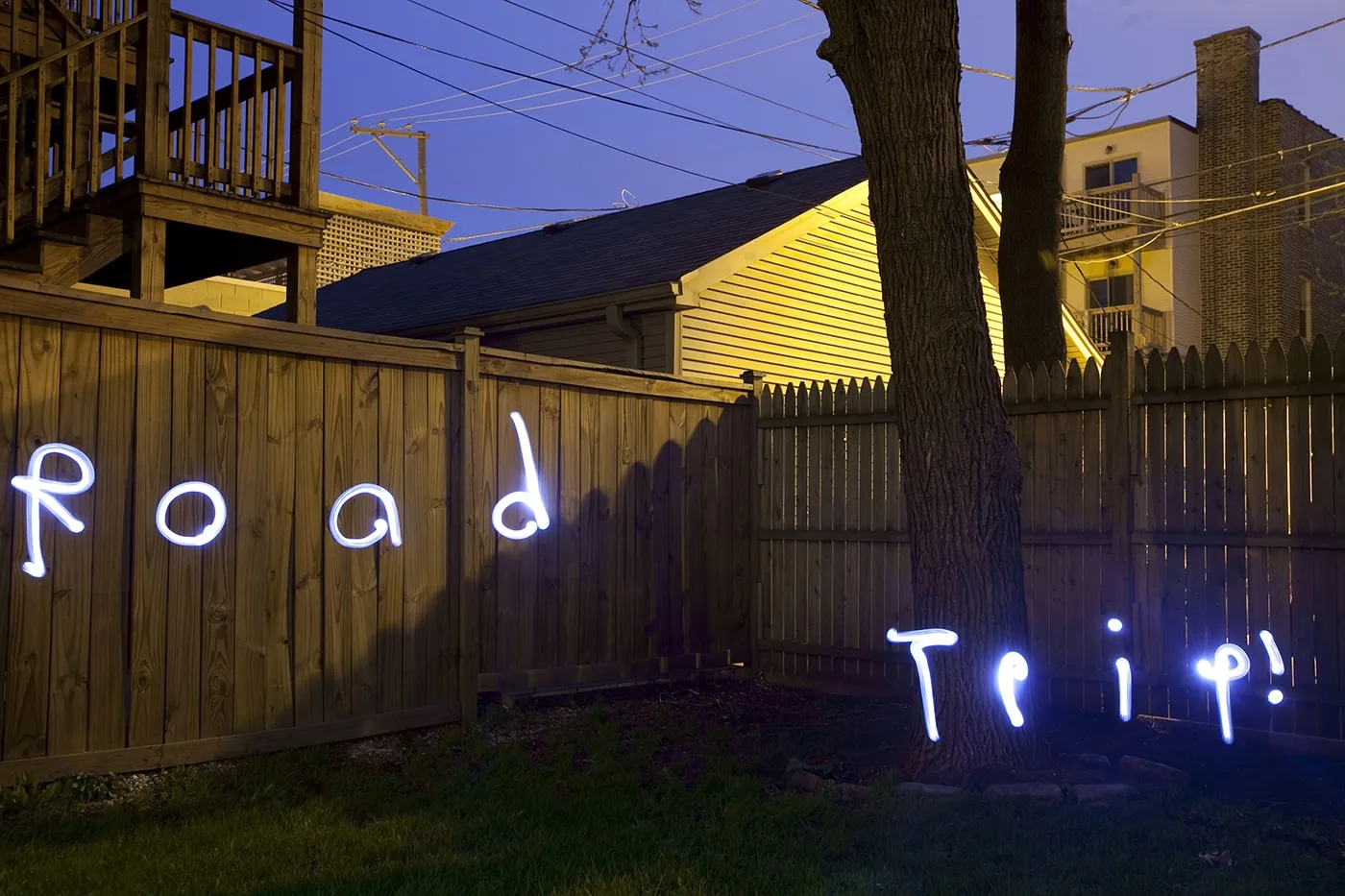 Time for an Illinois road trip!
I wanted to get in the road trip spirit with a little light painting. To get this lighting effect, you need to set your camera up on a tripod (to eliminate any shake and because you'll be needed in the frame), set it to a slow shutter speed, and then use a flashlight to "paint" the words (backwards) across the frame. Read a tutorial here.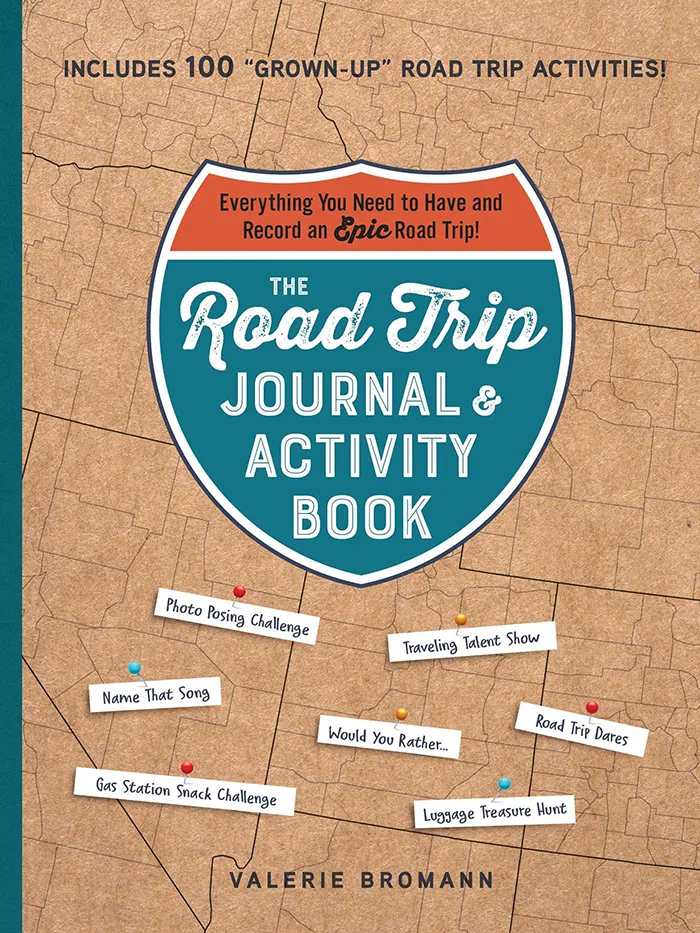 The Road Trip Journal & Activity Book
Everything You Need to Have and Record an Epic Road Trip!
Enjoy fun games and challenges to pass the time on your next road trip and have a keepsake to look back on for years to come with this entertaining must-have for your next vacation.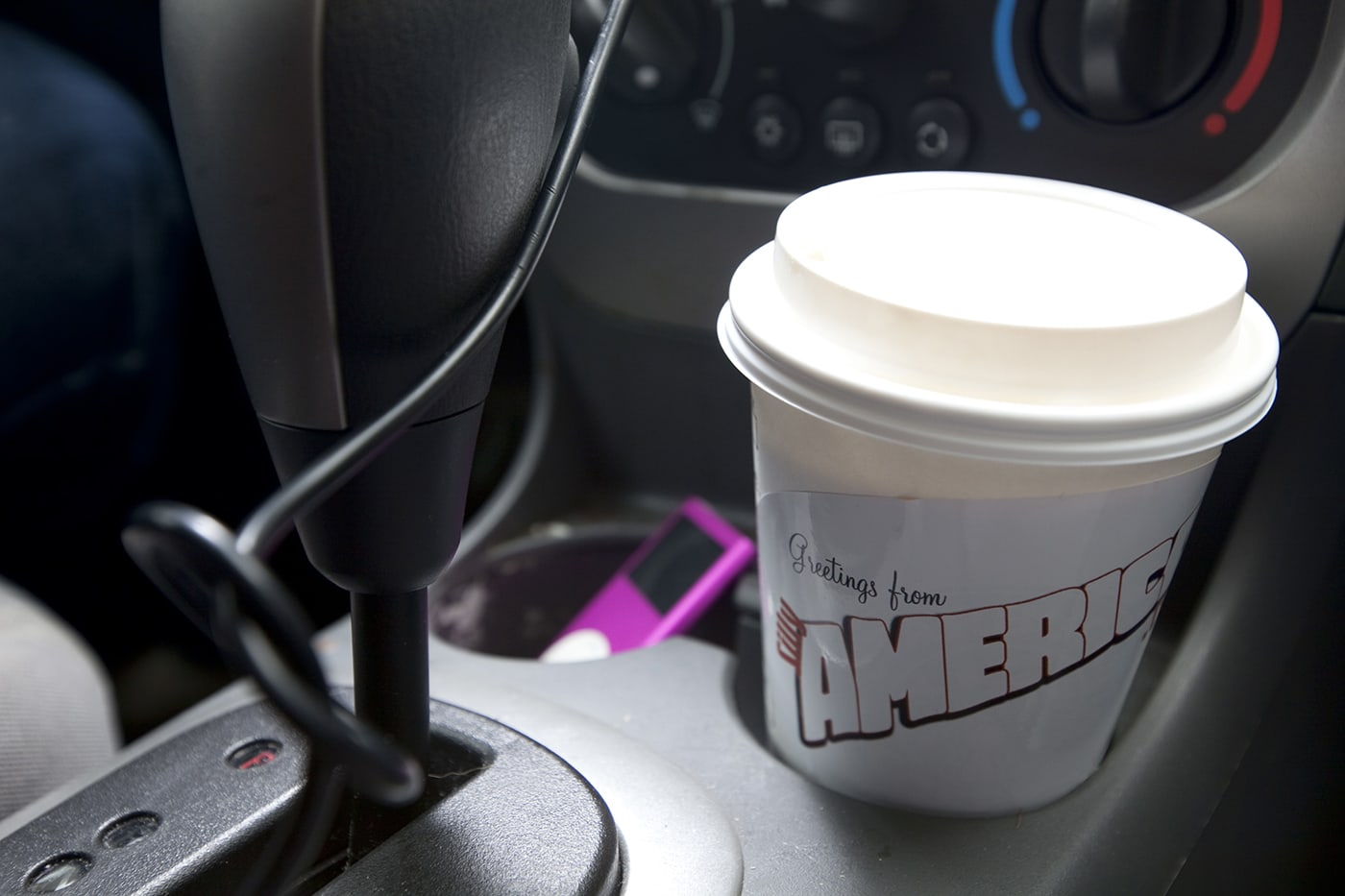 But first: coffee.
Every jaunt starts with a big cup of coffee in the cup holder. It's really a road trip essential. Don't you agree?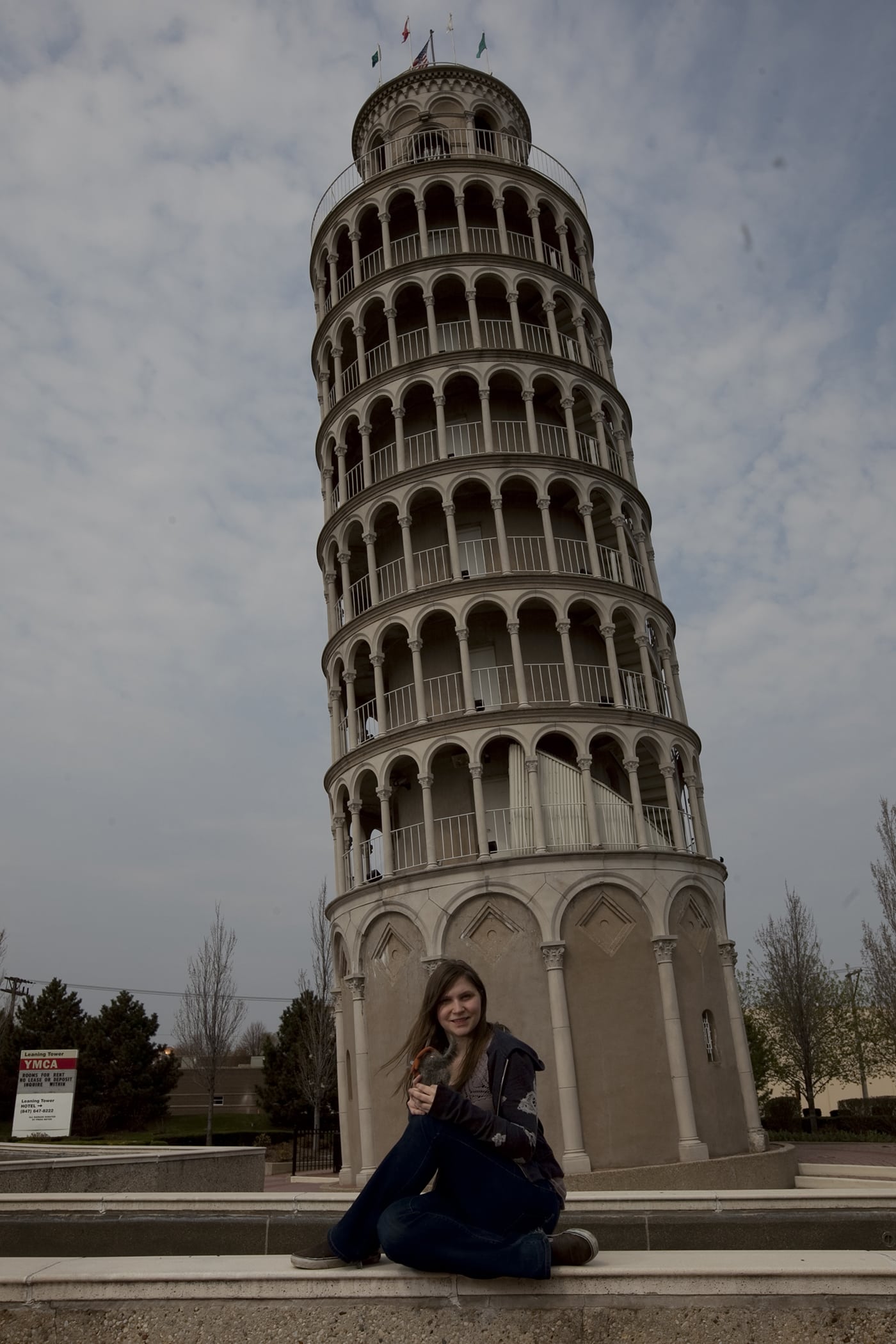 Leaning Tower of Niles
The Leaning Tower of Niles is a half-size replica of the famous Italian landmark: the Leaning Tower of Pisa in Pisa, Italy. It was constructed in 1934 by industrialist Robert Ilg as part of a recreation park for employees of the Ilg Hot Air Electric Ventilating Company of Chicago.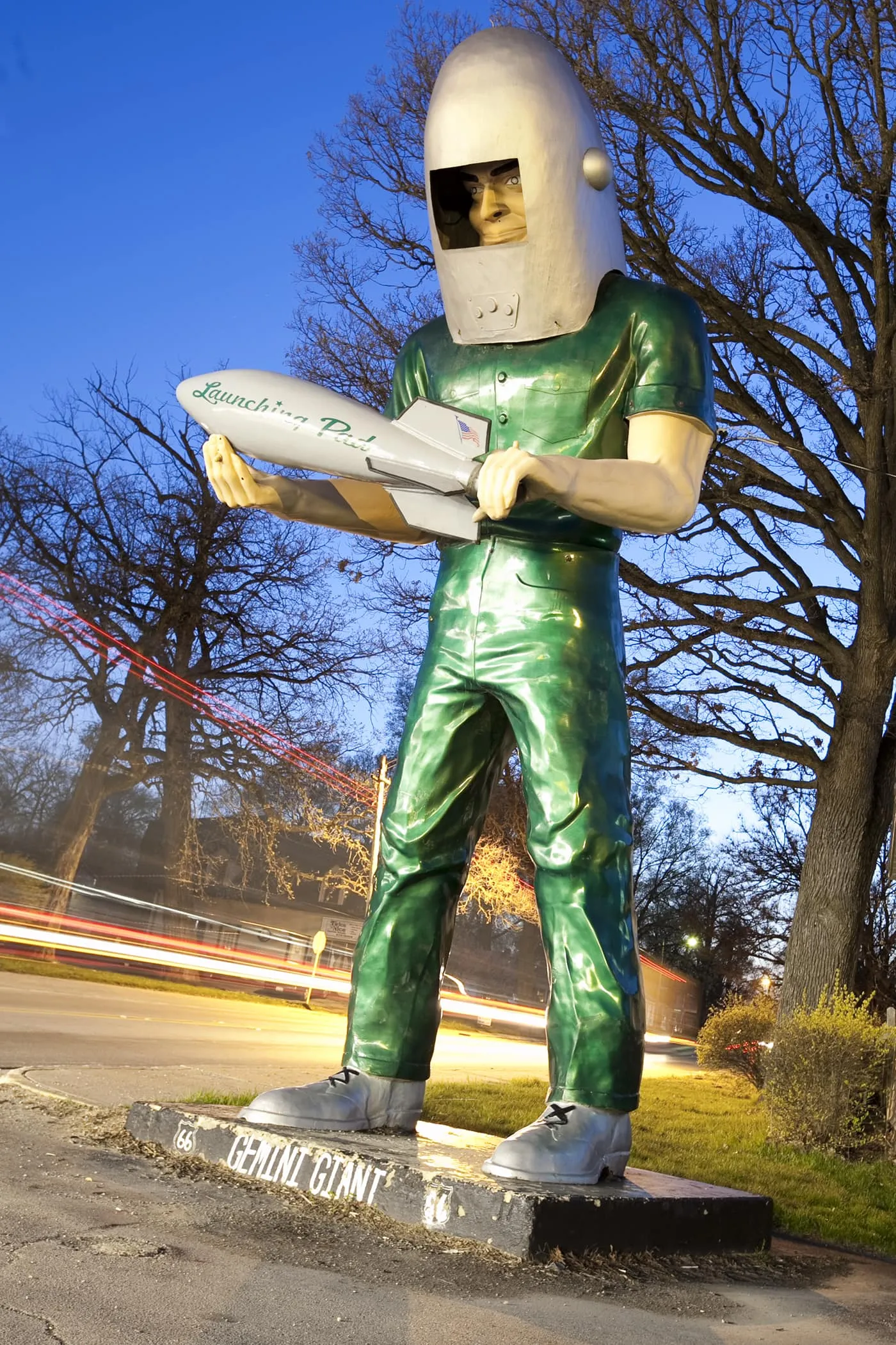 Gemini Giant at the Launching Pad
The Gemini Giant is a 28-foot tall muffler man who stands on Route 66 outside the Launching Pad restaurant in Wilmington, Illinois.
Agricultural Crash Monument
The Agricultural Crash Monument in Norway, Illinois is a small, two-prop passenger plane that stands partially smashed into the ground to serve as a monument to the agricultural crash of the 1980s.