The Agricultural Crash Monument in Norway, Illinois, can be a somewhat freakish site if you don't know that it's a roadside attraction. Driving along a gravel farm road in the dark of 9pm and all of a sudden, out your car window, you'll see a small plane crashed into the ground. Never fear, the Norway plane crash is neither real nor fresh, but, rather, the small, two-prop passenger plane stands partially smashed into the ground to serve as a monument to the agricultural crash of the 1980s.
The monument sits under a single streetlamp that illuminates it in the dark, and the sign in front of this Illinois roadside attraction reads:
Dedicated to…
All farmers and ag-related Business folks that have lived thru (sic) the "Argricultural (sic) Crash" of the 1980's.
Mervin & Phyllis Eastwood
Norwefian IMPL. CO.
Freakish site? Maybe. Awesome site? Definitely.
Photos of the Agricultural Crash Monument in 2007:
I first visited this weird roadside attraction on July 13, 2007 on an Illinois road trip that took me to many other fun road trip stops throughout Illinois, including the Gemini Giant muffler man, the Giant Superman Statue in Metropolis, and the Popeye Statue in Chester.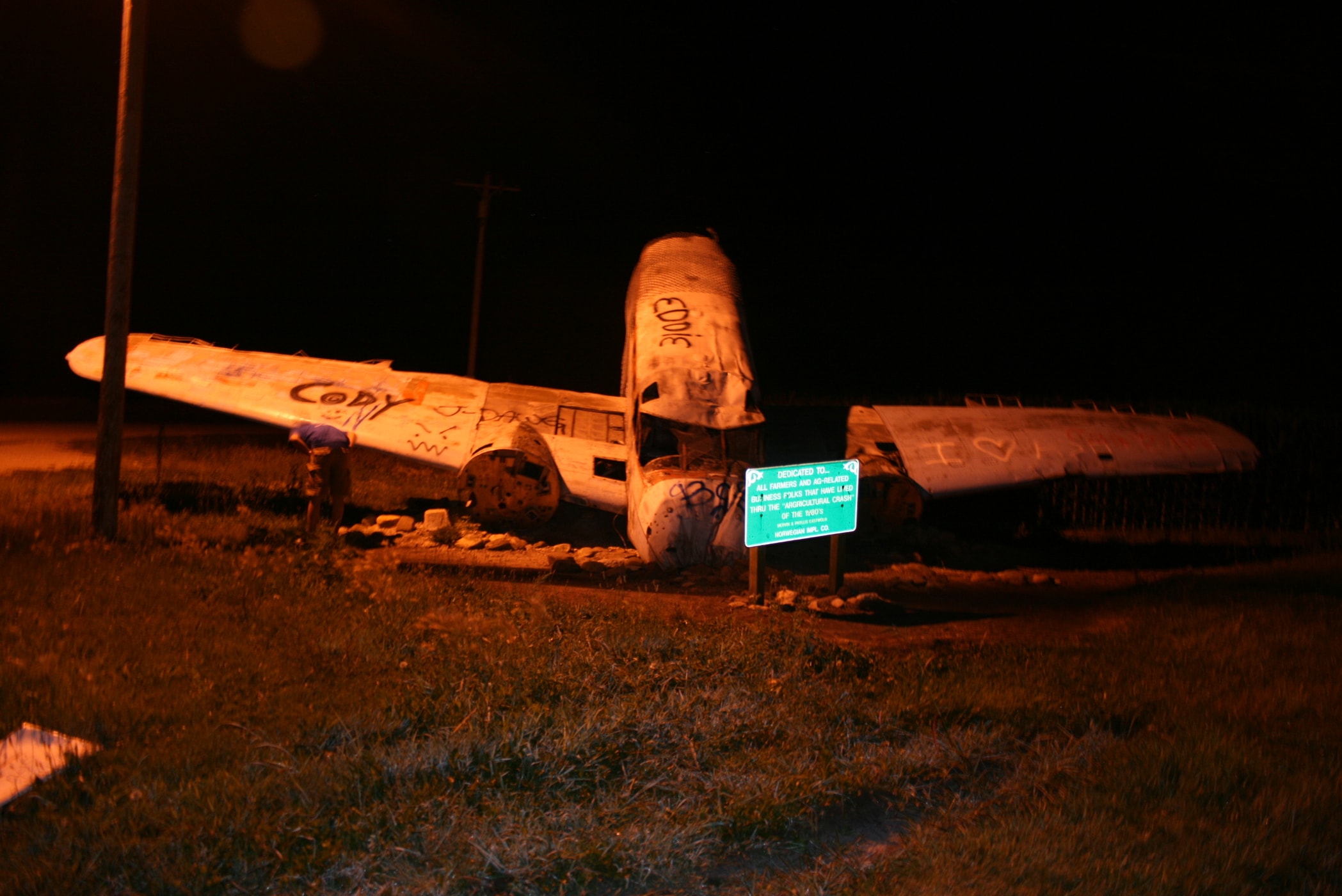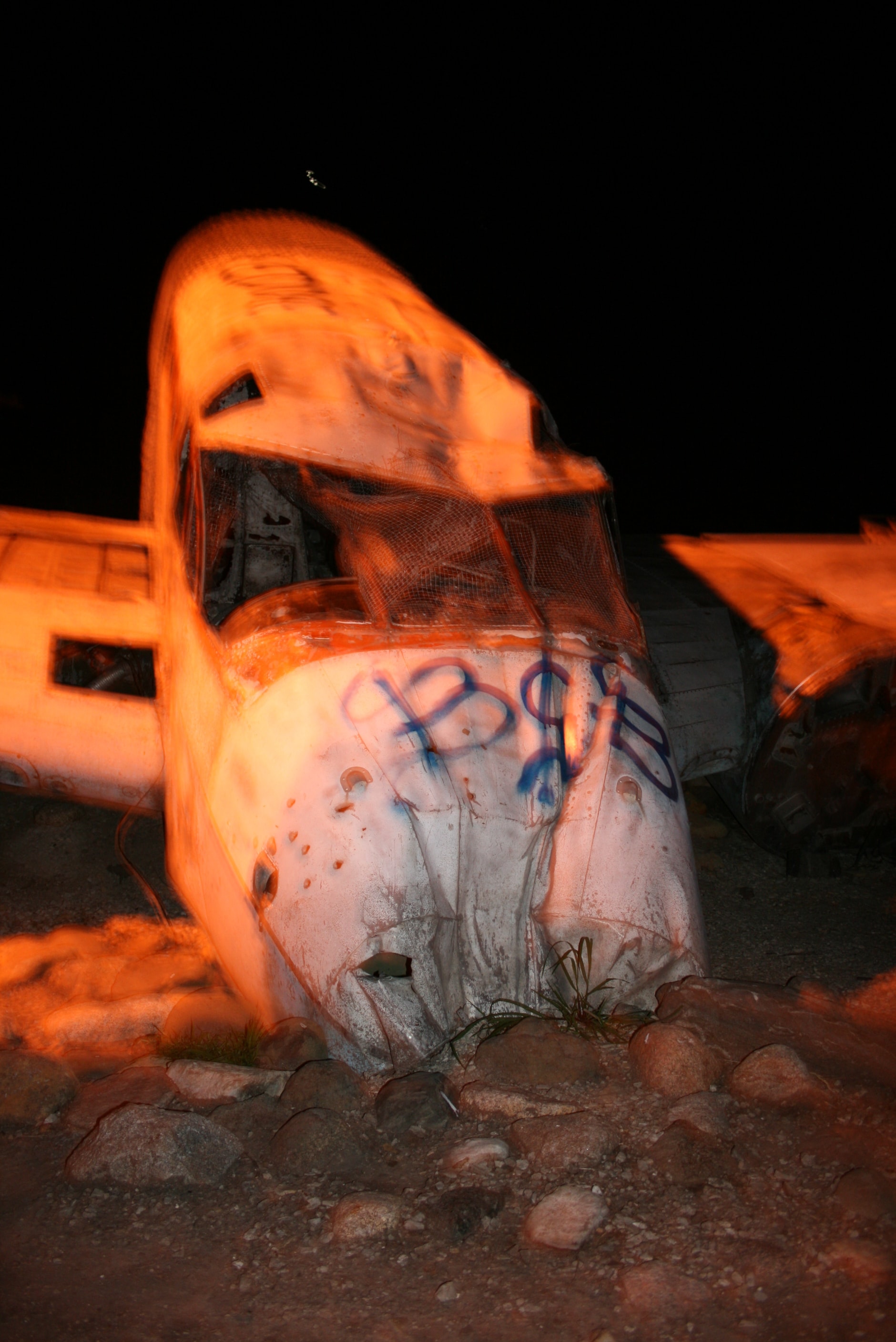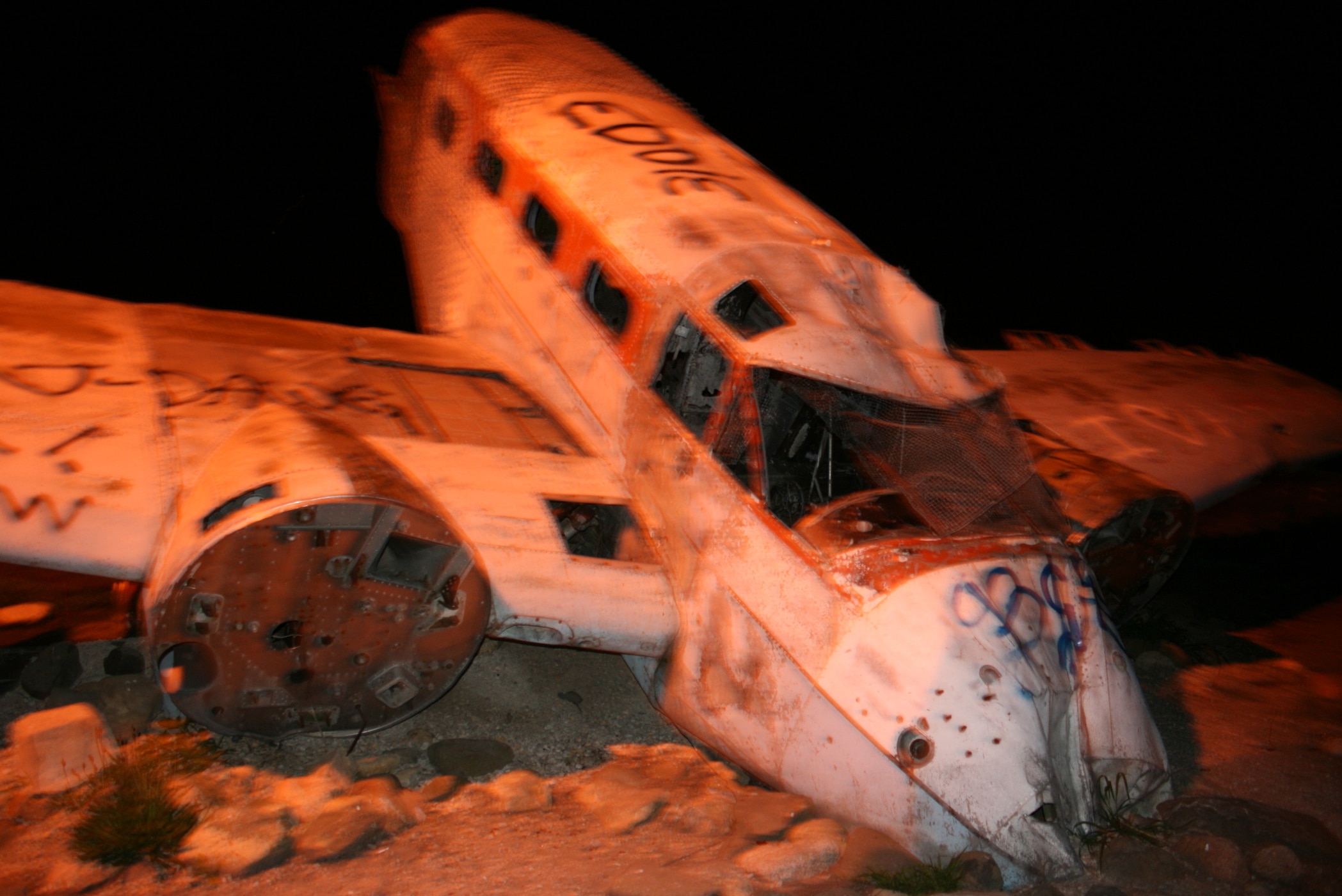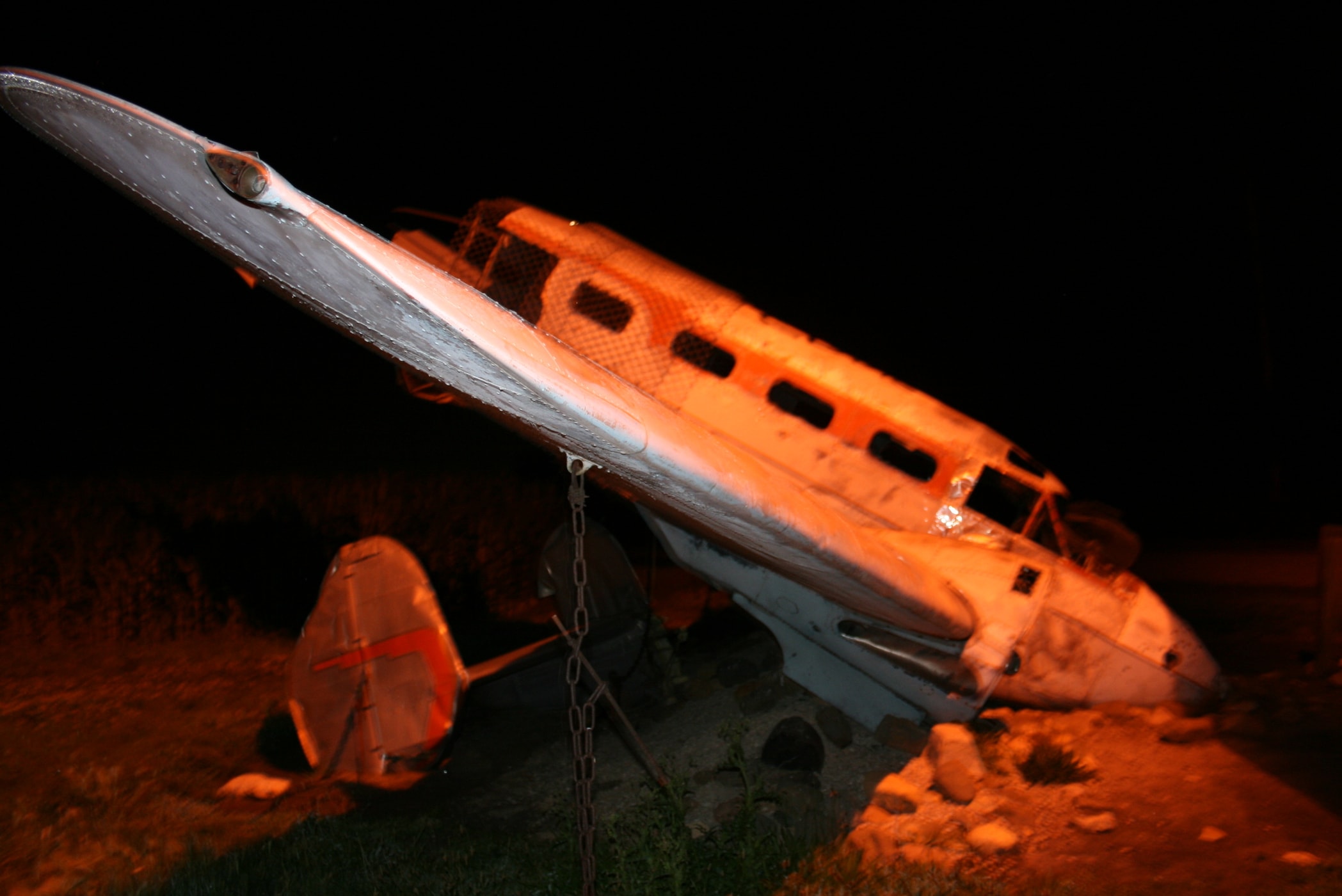 Photos of the Agricultural Crash Monument in 2010:
Photos from April 9, 2010, taken on a mini road trip where I also stopped at the Leaning Tower of Niles and the Gemini Giant muffler man.
The Norway Illinois plane crash monument hadn't changed a lot when I revisited again in 2010. Mainly, the graffiti seemed to had been cleared up and the airplane restored to be a crisp white.
The sign still said "Argricultural Crash" though.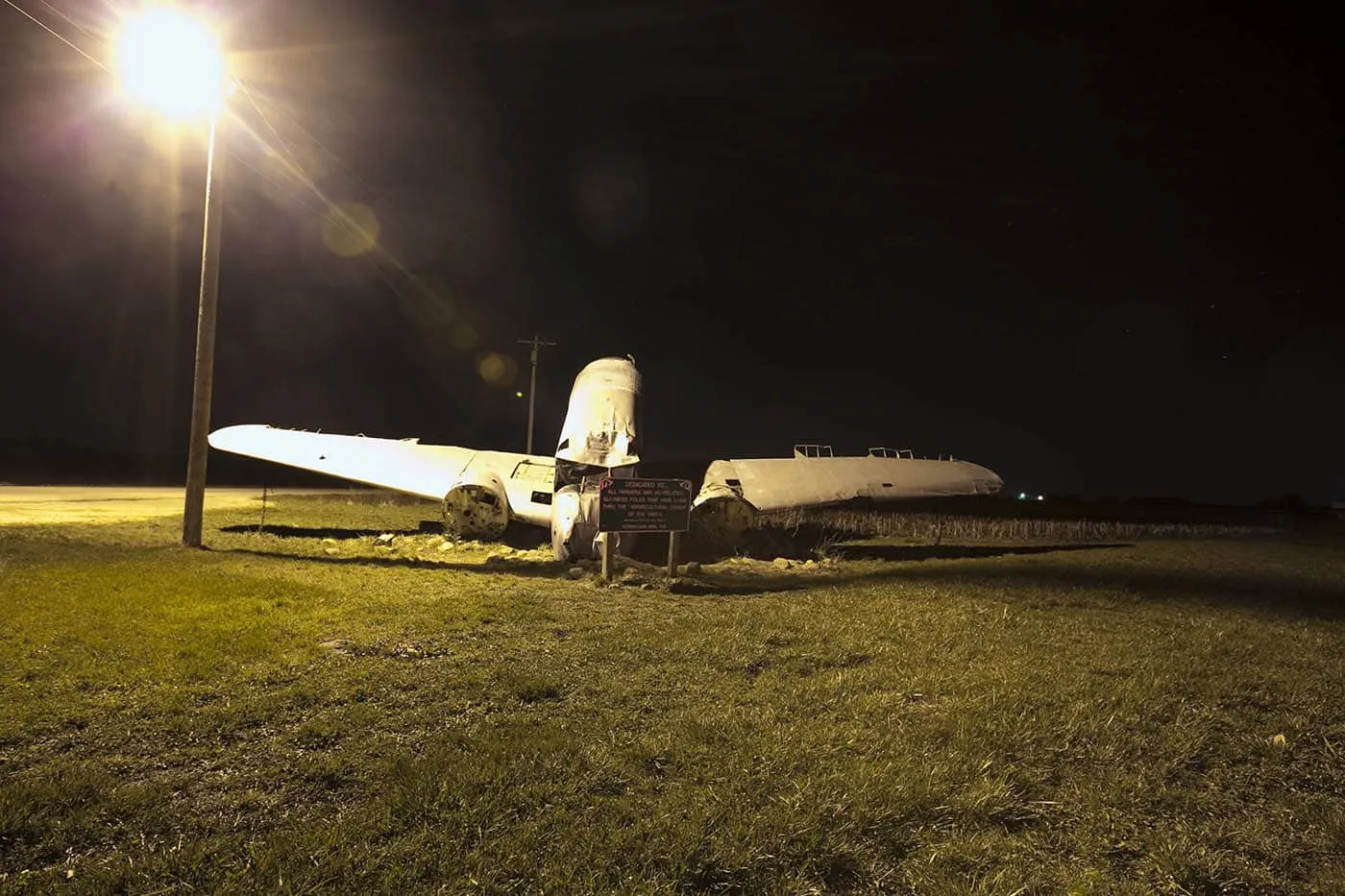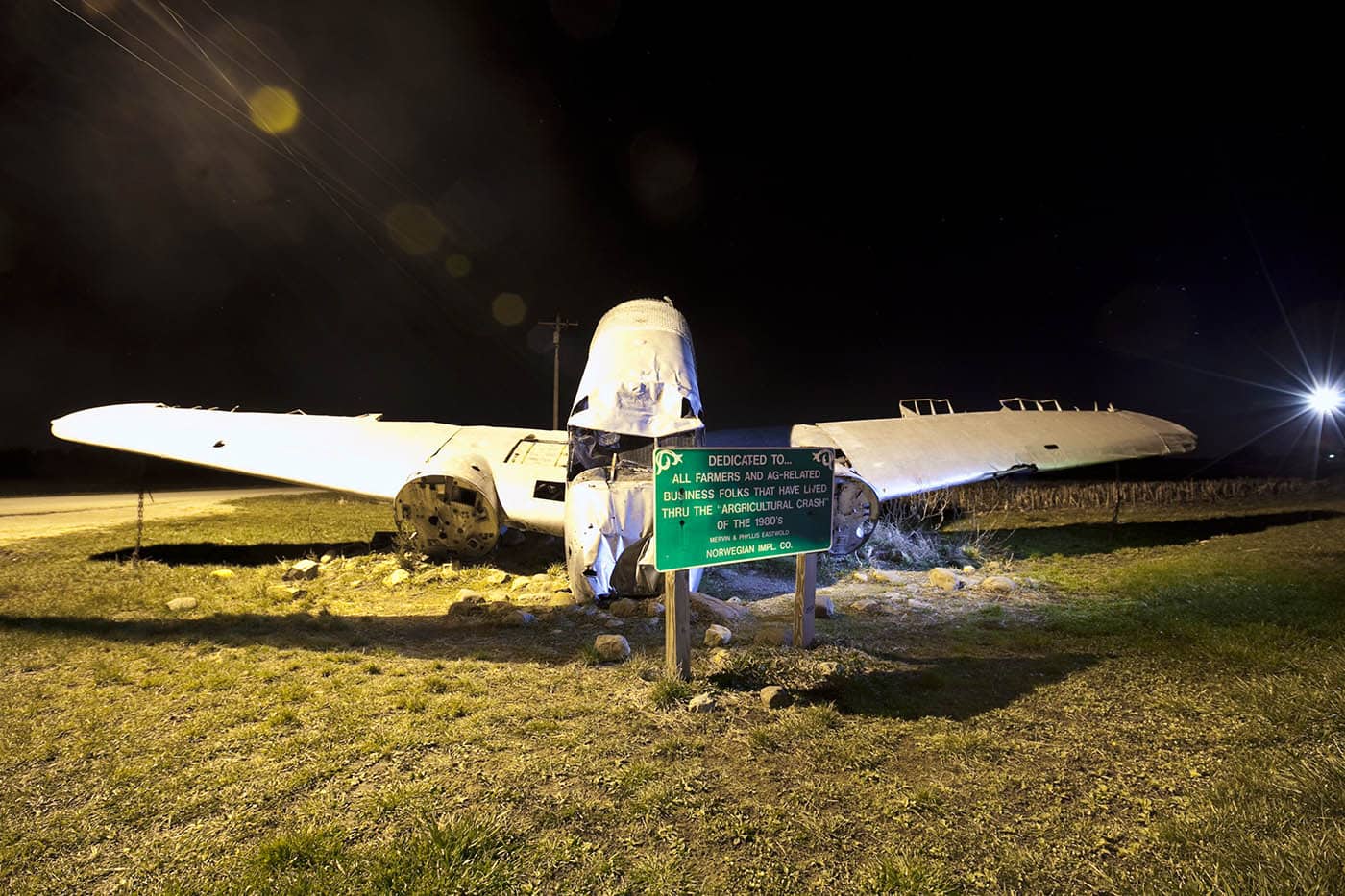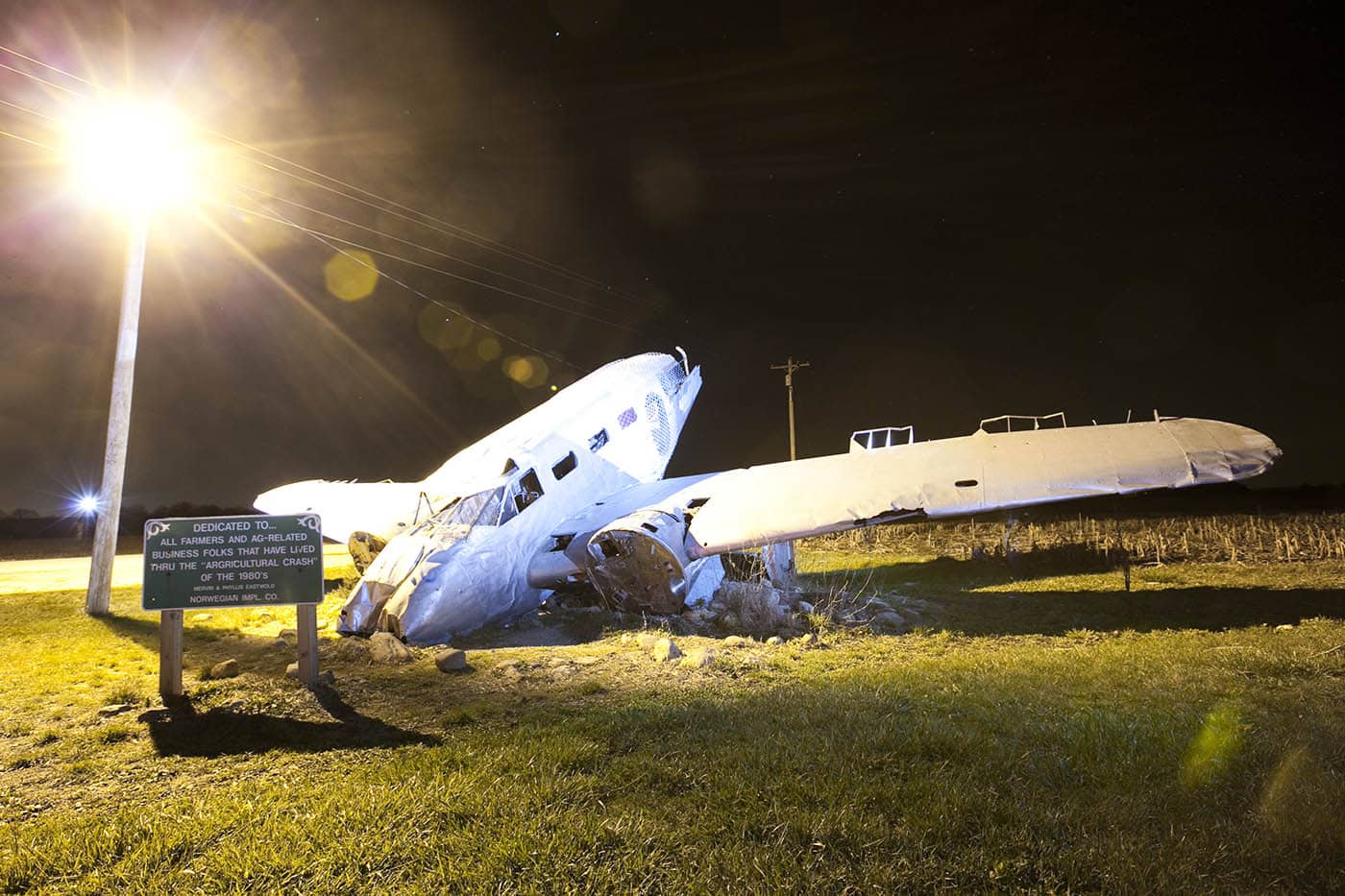 Agricultural Crash Monument
Location: Hwy 71, Norway, IL
Cost: Free to see.
Hours: Always visible.
Pin this Illinois roadside attraction to save for your road trip itinerary!