The Agricultural Crash Monument in Norway, Illinois, can be a somewhat freakish site if you don't know that it's a roadside attraction. Driving along a gravel farm road in the dark of 9pm and all of a sudden, out your car window, you'll see a small plane crashed into the ground. Never fear, the Norway plane crash is neither real nor fresh, but, rather, the small, two-prop passenger plane stands partially smashed into the ground to serve as a monument to the agricultural crash of the 1980s.
The monument sits under a single streetlamp that illuminates it in the dark, and the sign in front of this Illinois roadside attraction reads:
Dedicated to…
All farmers and ag-related Business folks that have lived thru (sic) the "Argricultural (sic) Crash" of the 1980's.
Mervin & Phyllis Eastwood
Norwefian IMPL. CO.
Freakish site? Maybe. Awesome site? Definitely.
Photos of the Agricultural Crash Monument in 2007:
Photos from July 13, 2007, taken on an Illinois road trip.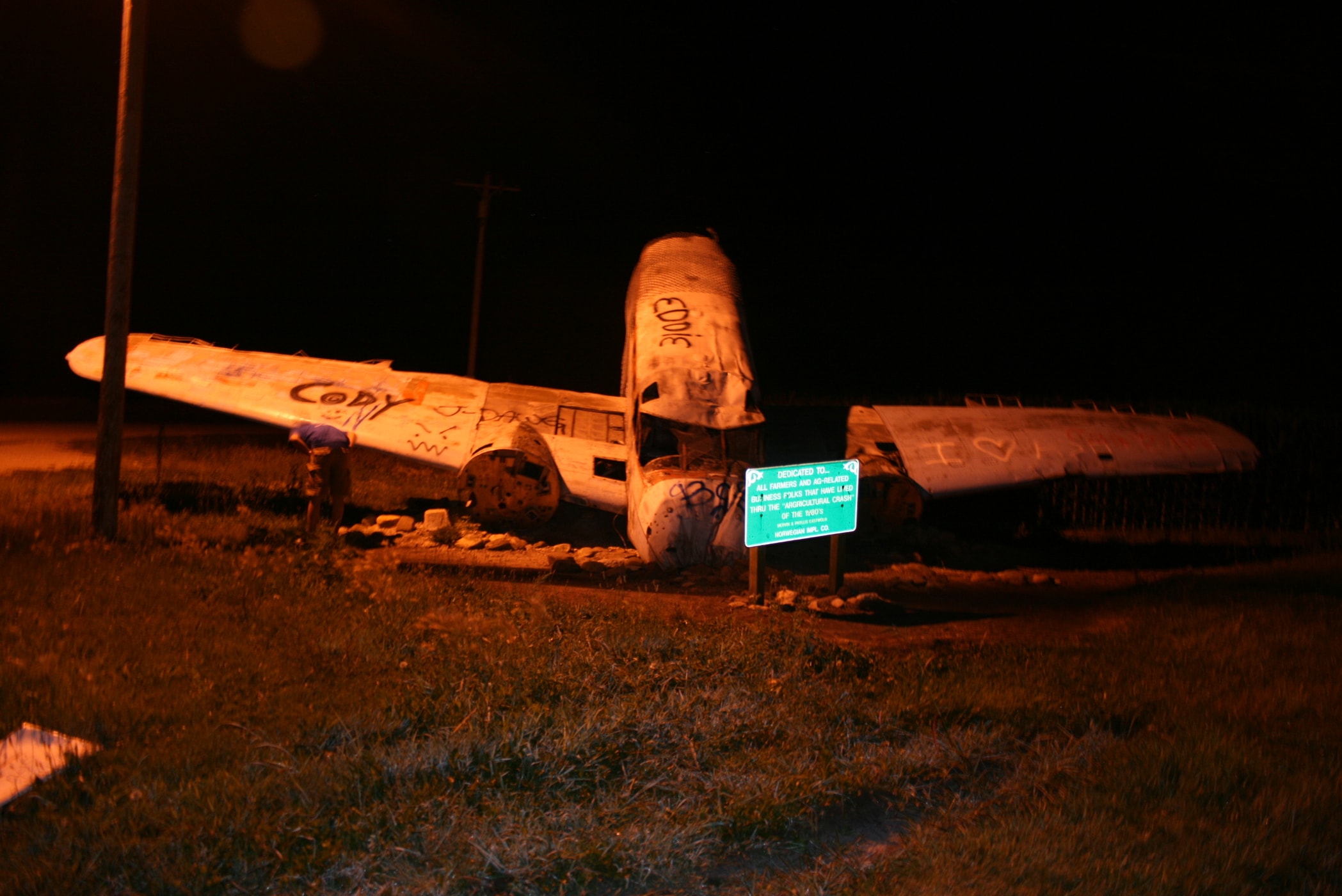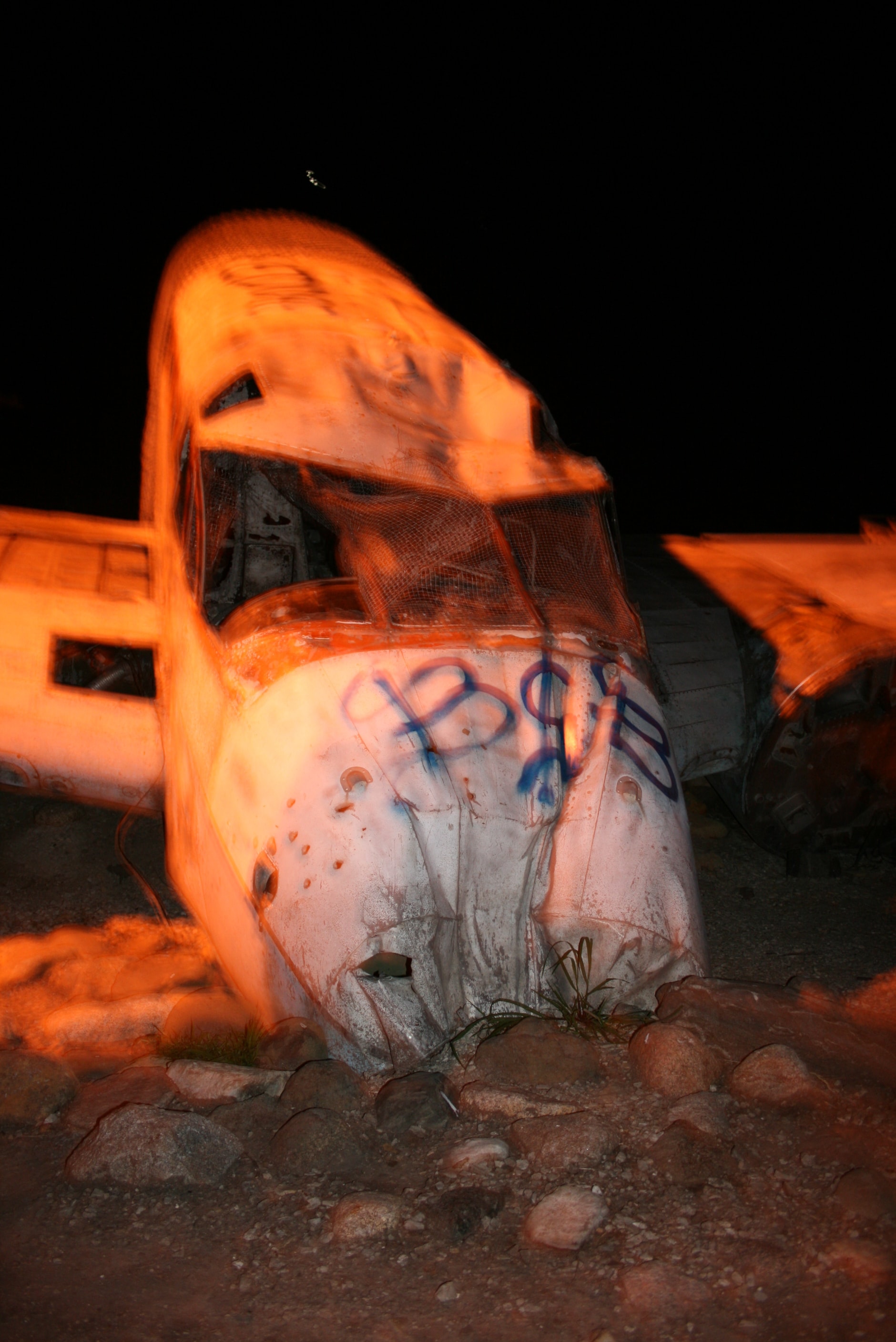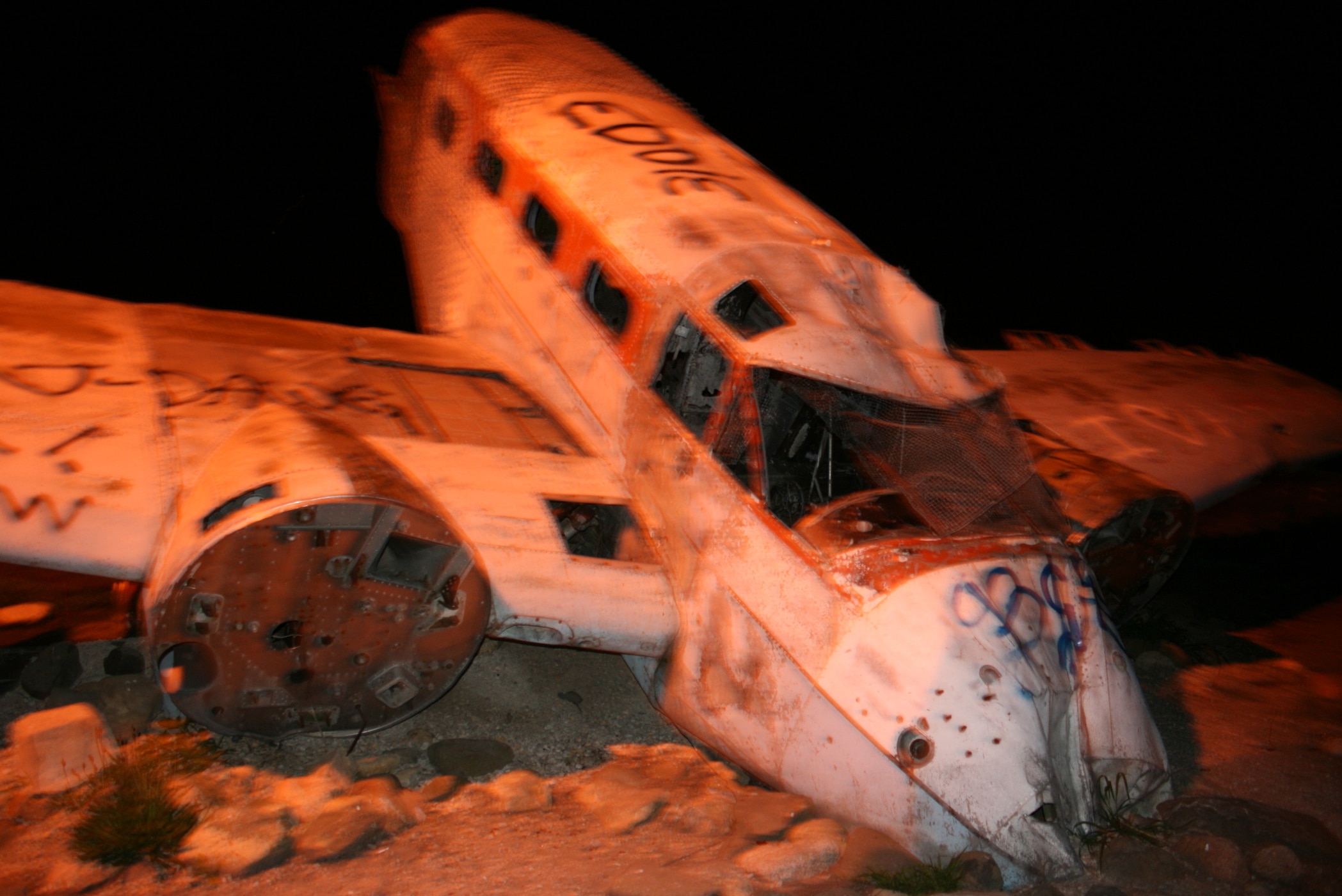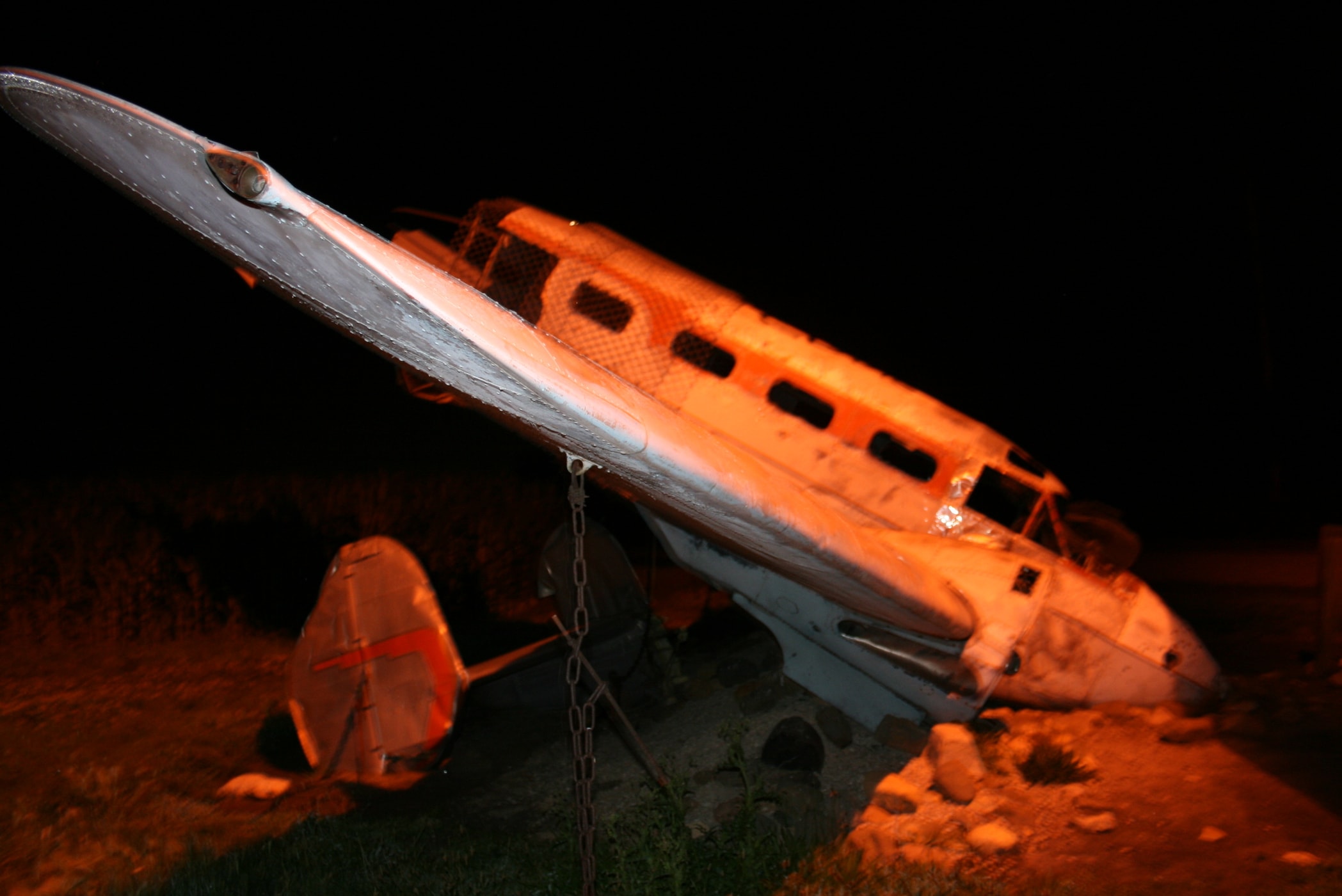 Photos of the Agricultural Crash Monument in 2010:
Photos from April 9, 2010, taken on a mini road trip where I also stopped at the Leaning Tower of Niles and the Gemini Giant muffler man.
The Norway Illinois plane crash monument hadn't changed a lot when I revisited again in 2010. Mainly, the graffiti seemed to had been cleared up and the airplane restored to be a crisp white.
The sign still said "Argricultural Crash" though.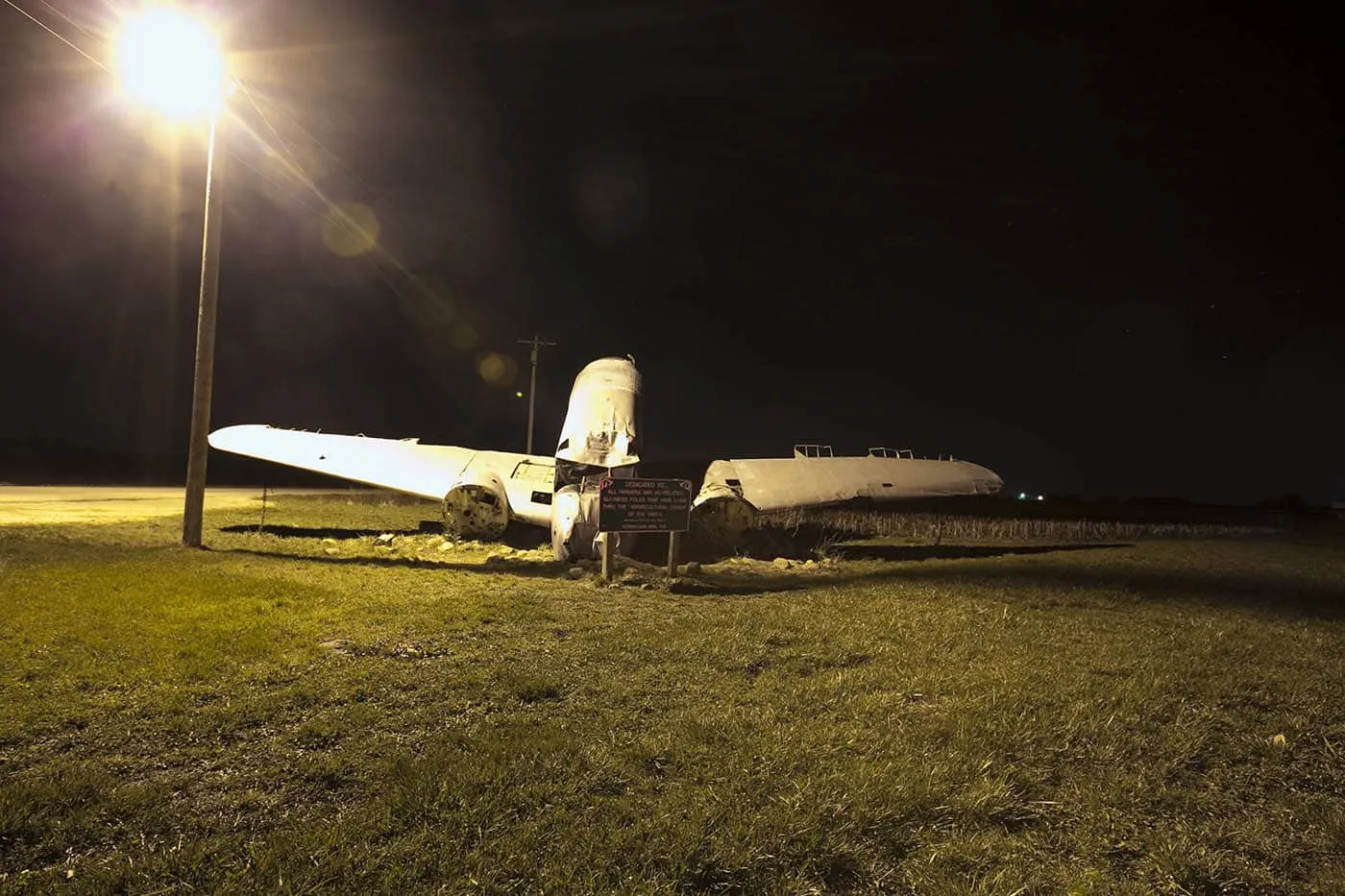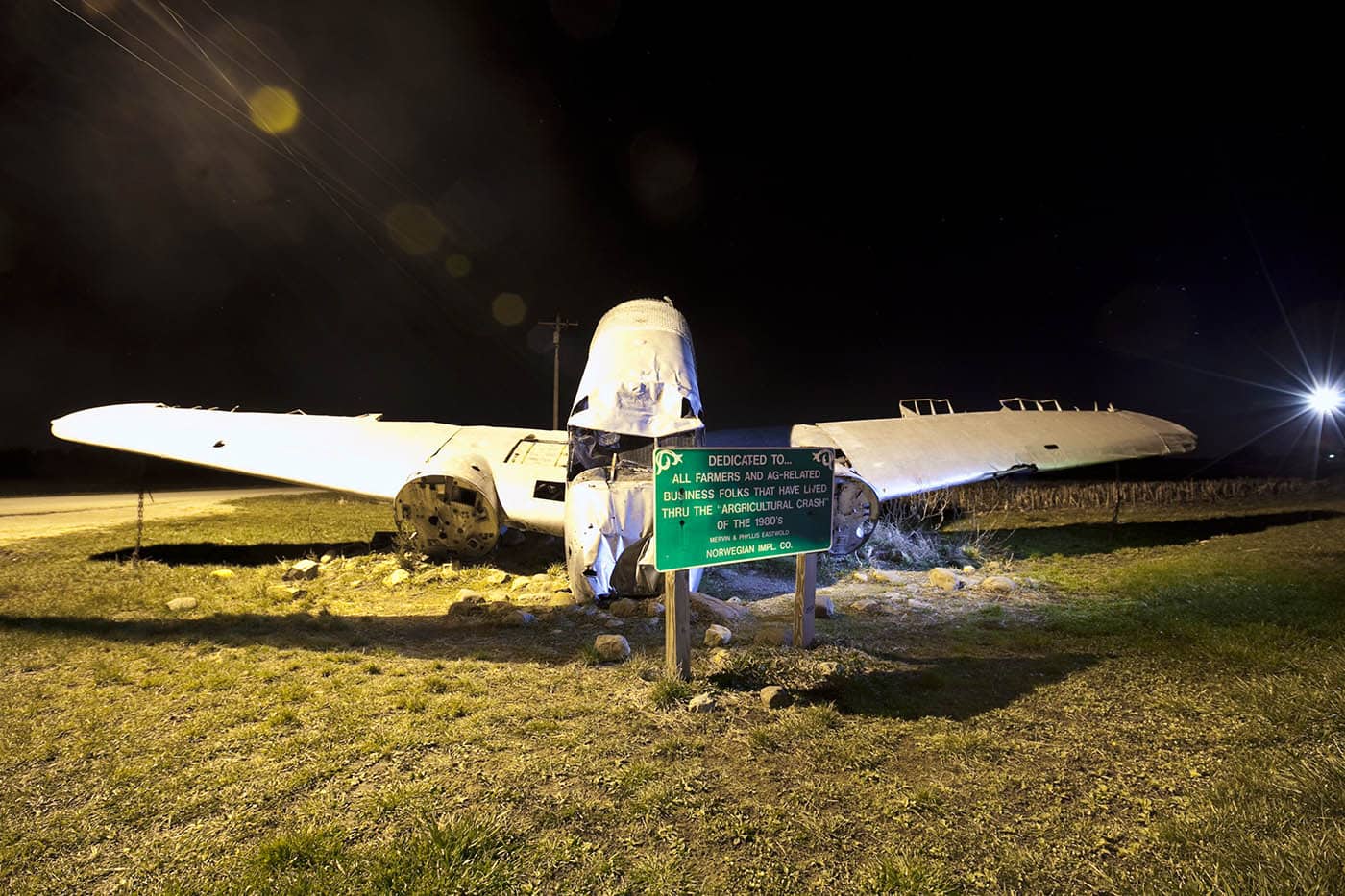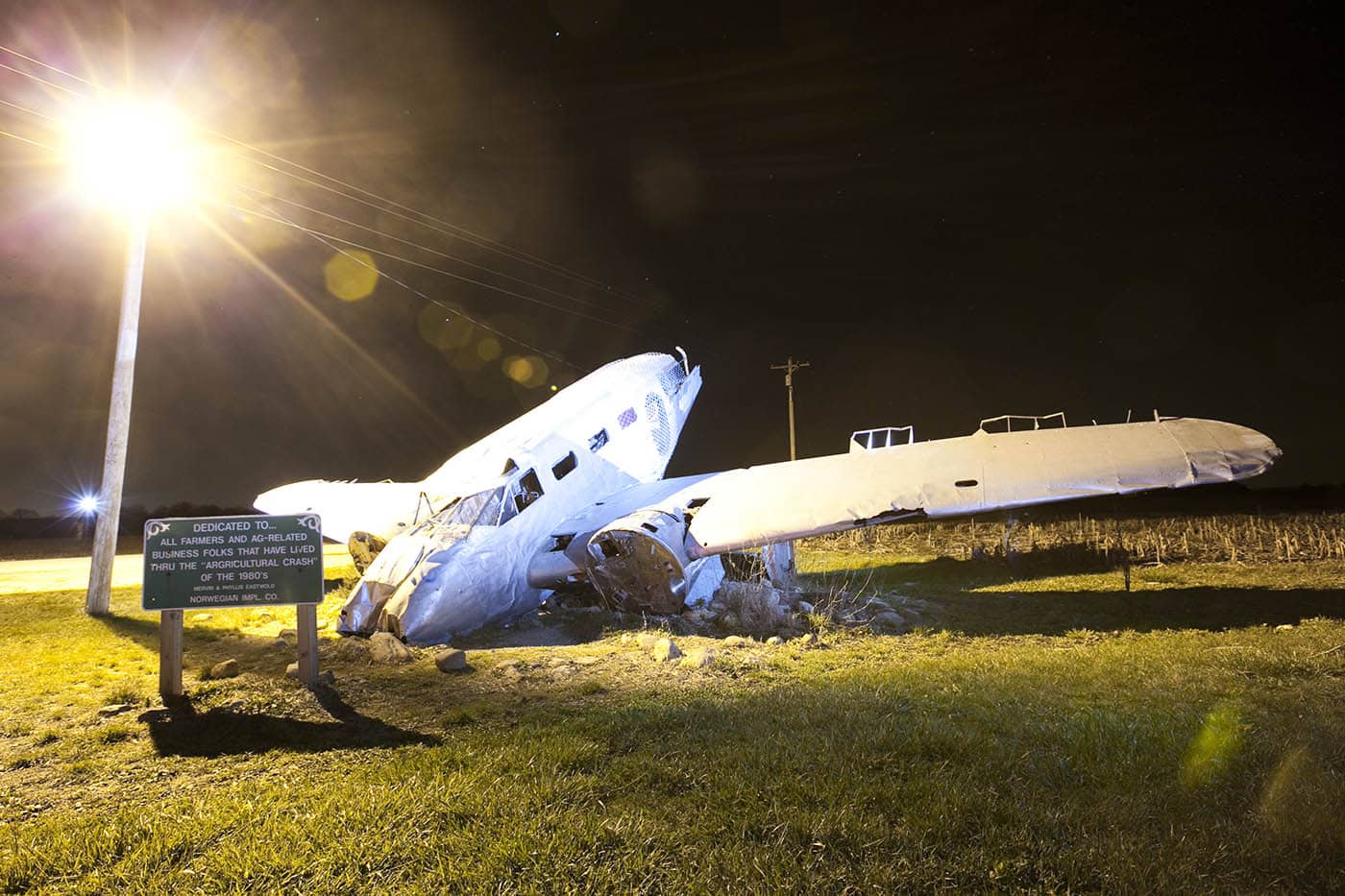 ---
Agricultural Crash Monument

Location: Hwy 71, Norway, IL
Cost: Free to see.
Hours: Always visible.
---
Pin this Illinois roadside attraction: