Joliet kicks on 66, and so can you. Stop at Route 66 Park in Joliet, Illinois to stretch your legs, get some ice cream, admire a historic prison, and maybe sing the blues.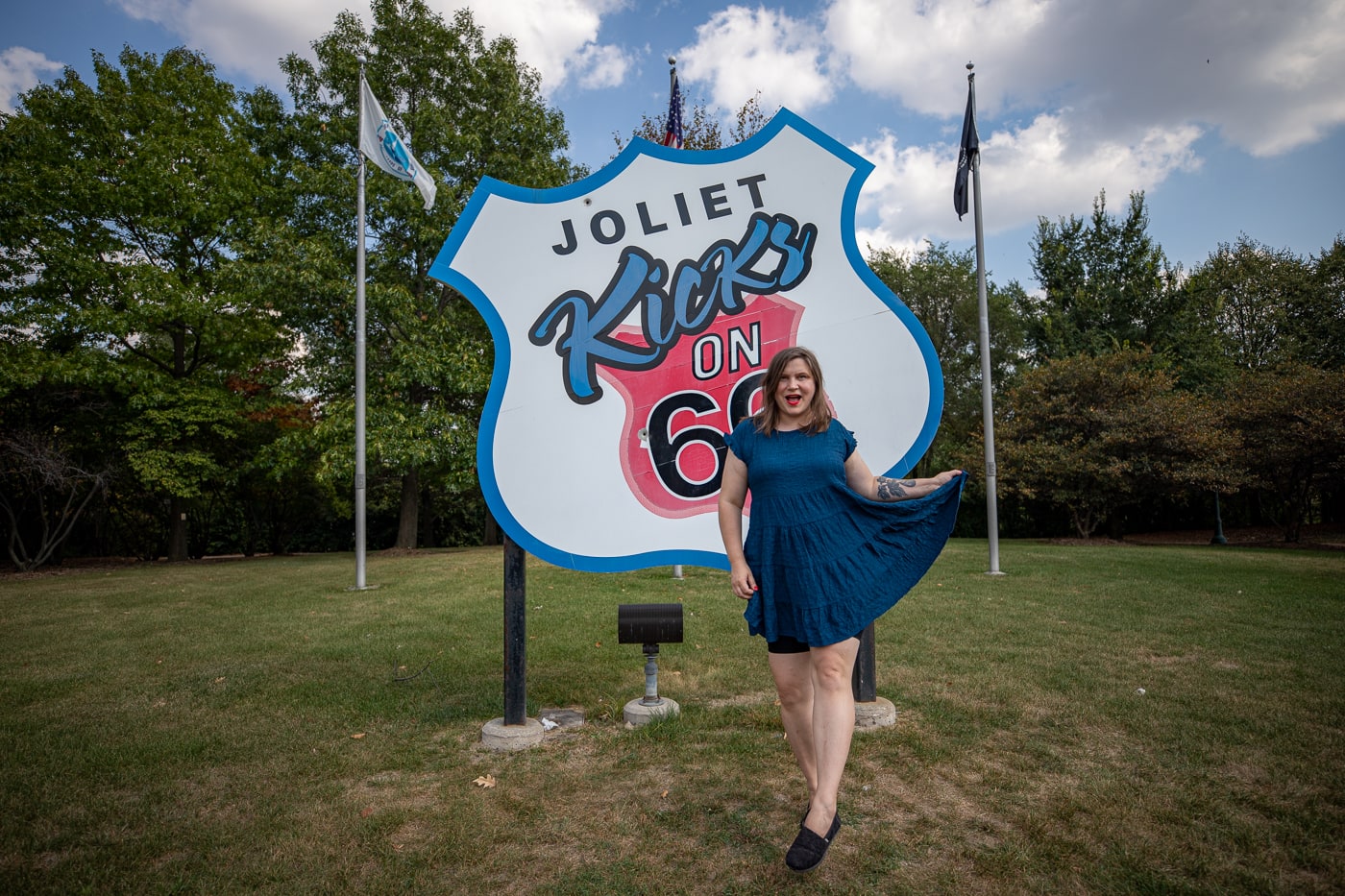 Joliet Route 66 Park is a small roadside park with big ties to the Mother Road. First stop at the Rich and Creamy Ice Cream stand for a cool treat and to admire the Blues Brothers statues on the roof. Next check out the vintage gas pump and informative (albeit aging and fading) signs.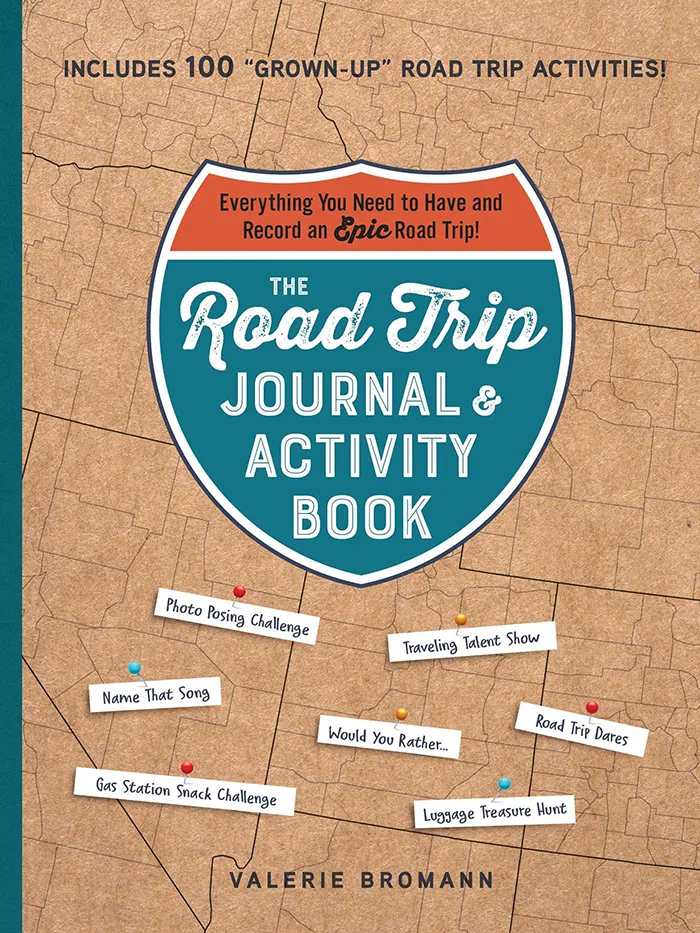 The Road Trip Journal & Activity Book
Everything You Need to Have and Record an Epic Road Trip!
Enjoy fun games and challenges to pass the time on your next road trip and have a keepsake to look back on for years to come with this entertaining must-have for your next vacation.
Take a walk through the park to stretch your legs after the first leg of your Route 66 road trip. Take a peek and look over the historic Joliet Prison, a site featured in the 1980 movie, "The Blues Brothers." And don't forget to take some souvenir selfies in front of the giant Joliet Kicks on Route 66 shield sign.
After strolling through the park, drive across the street to see Dick's on 66 before continuing on the rest of your journey!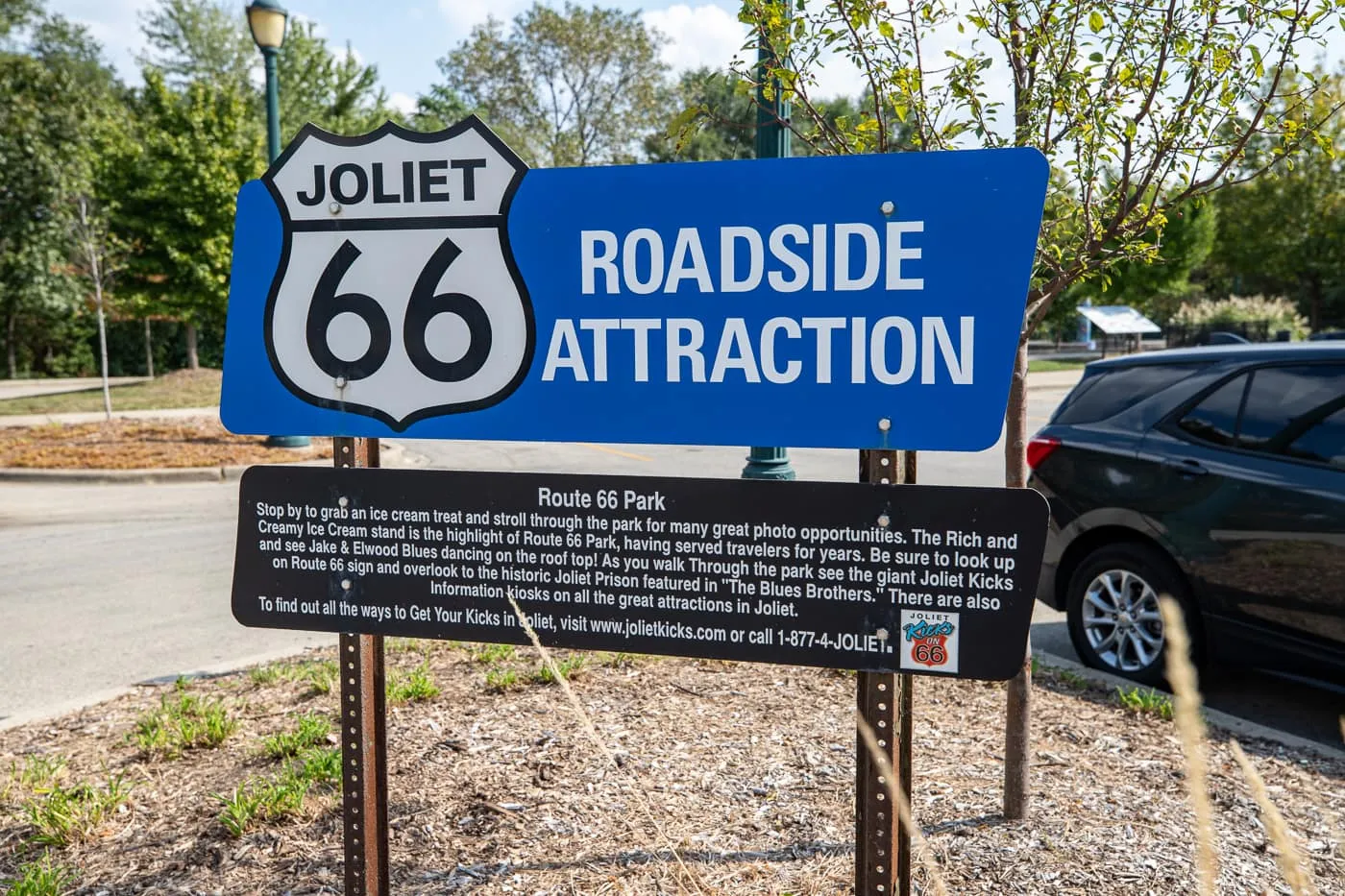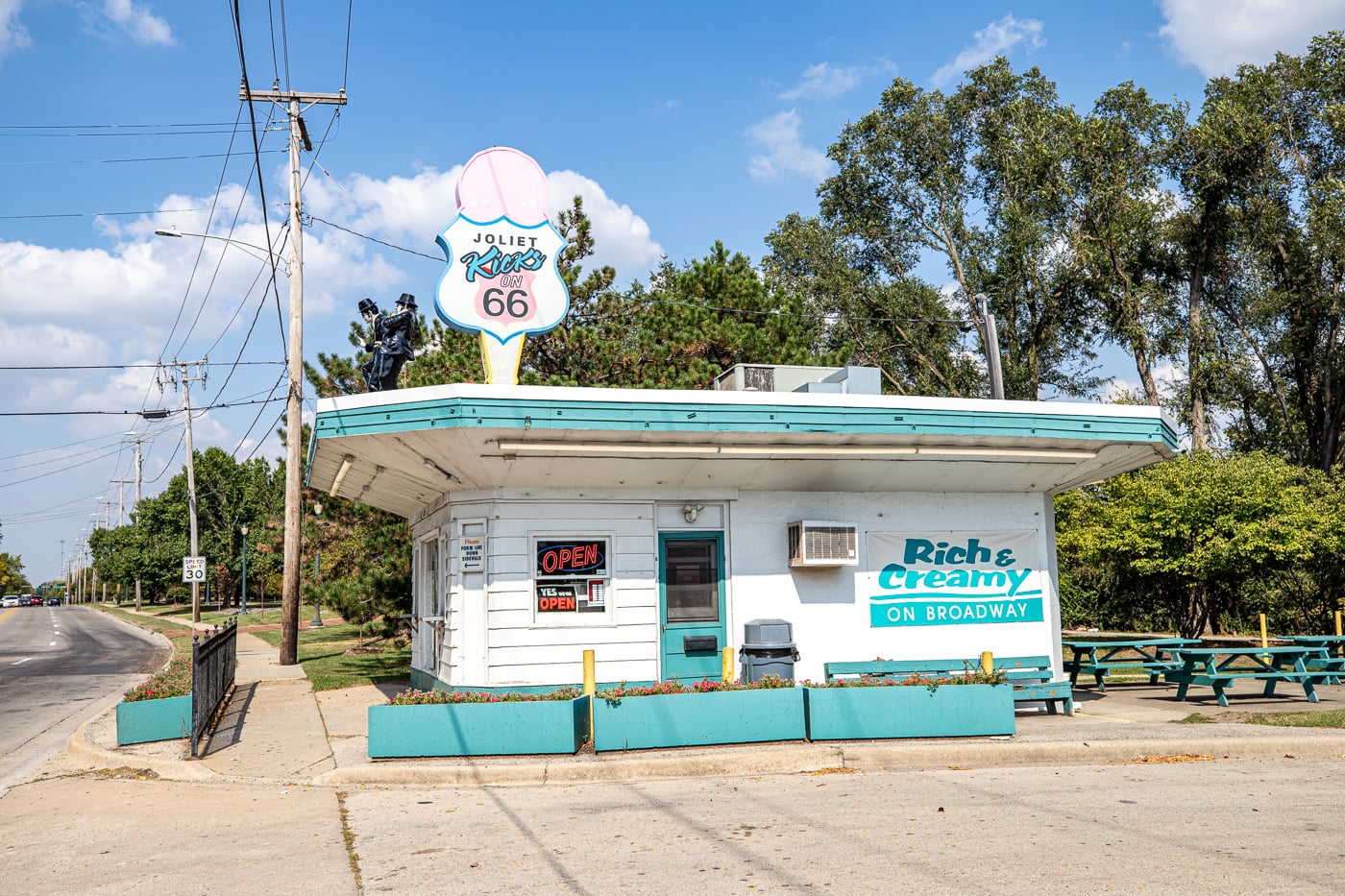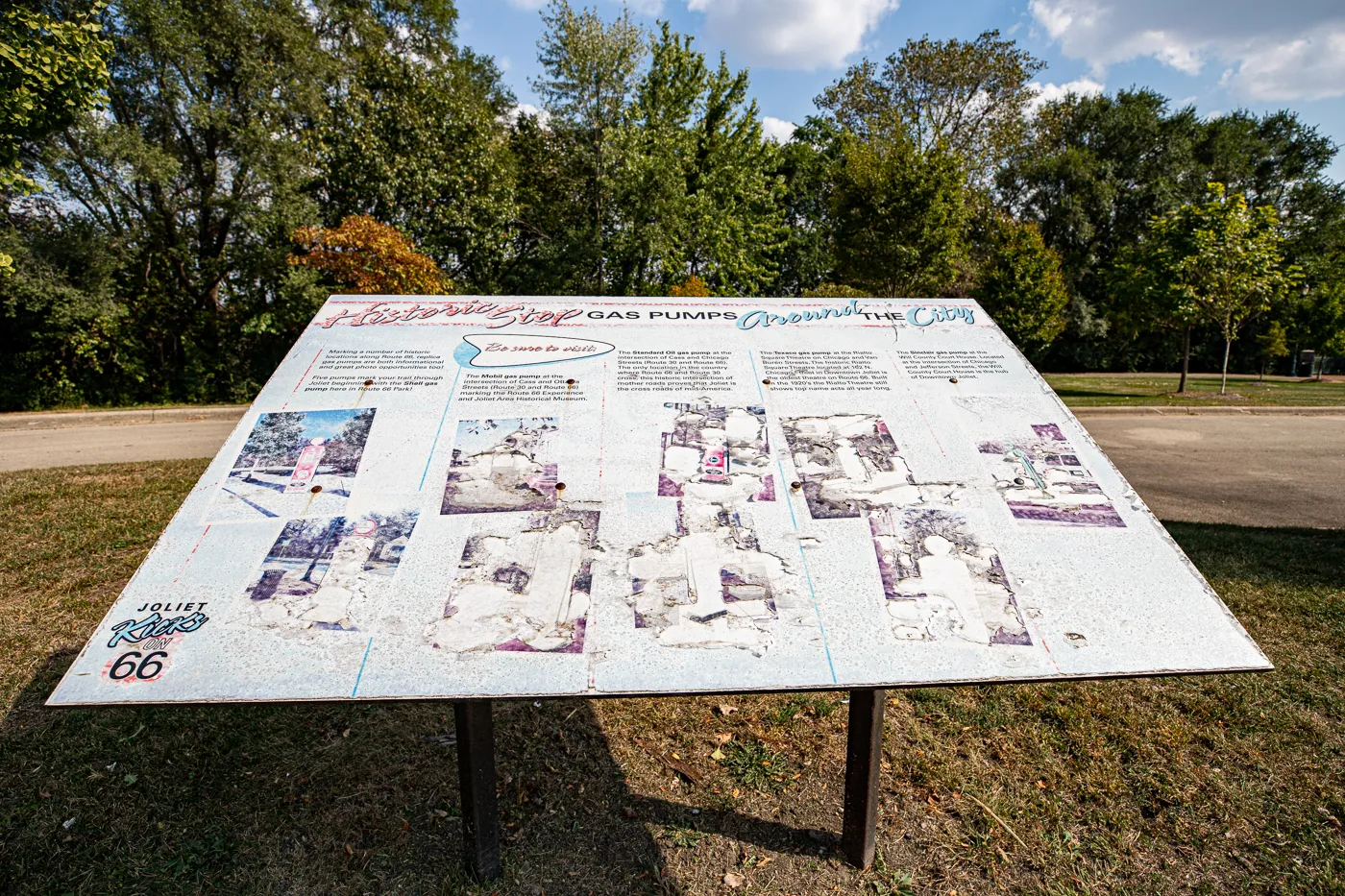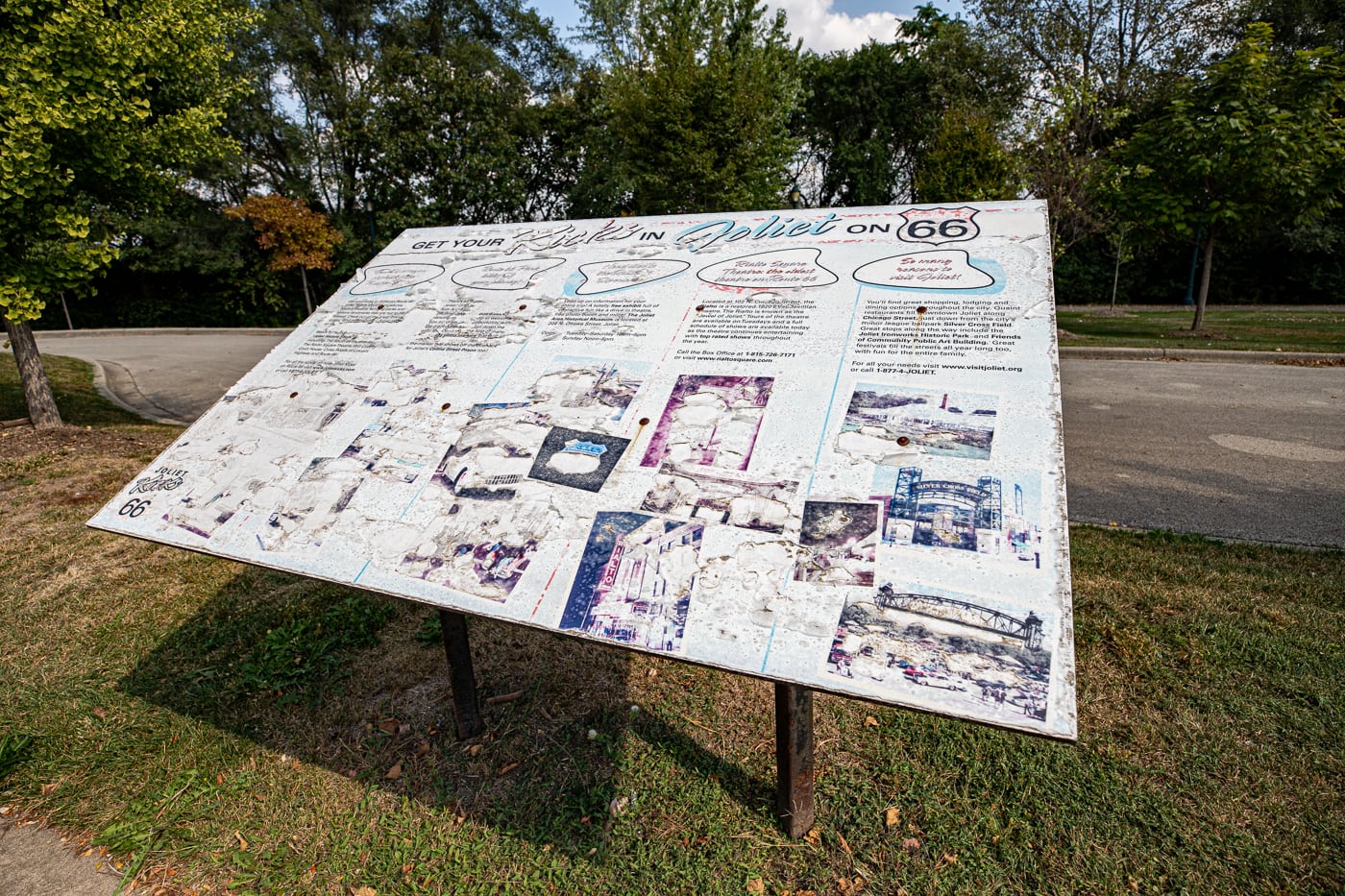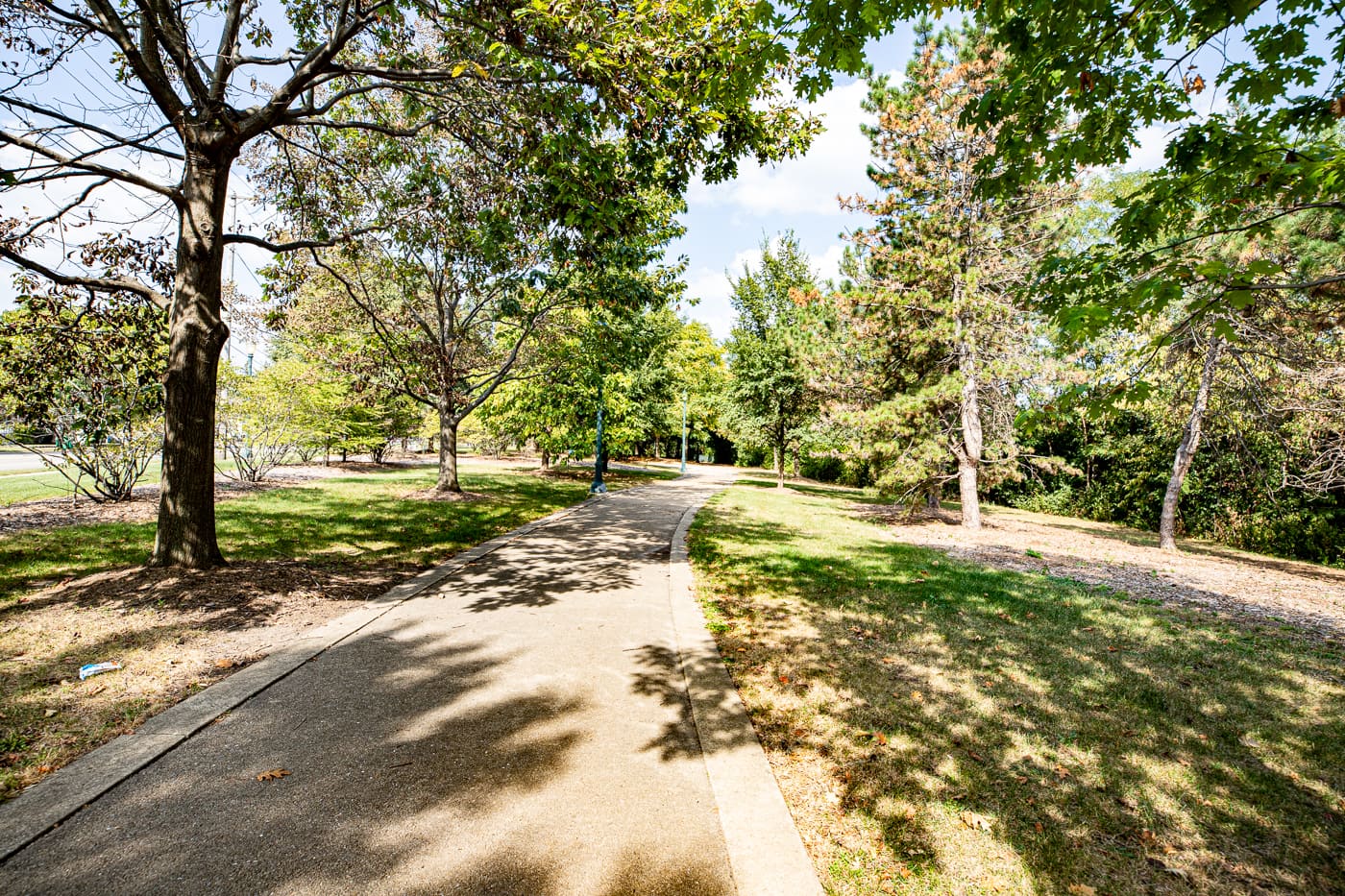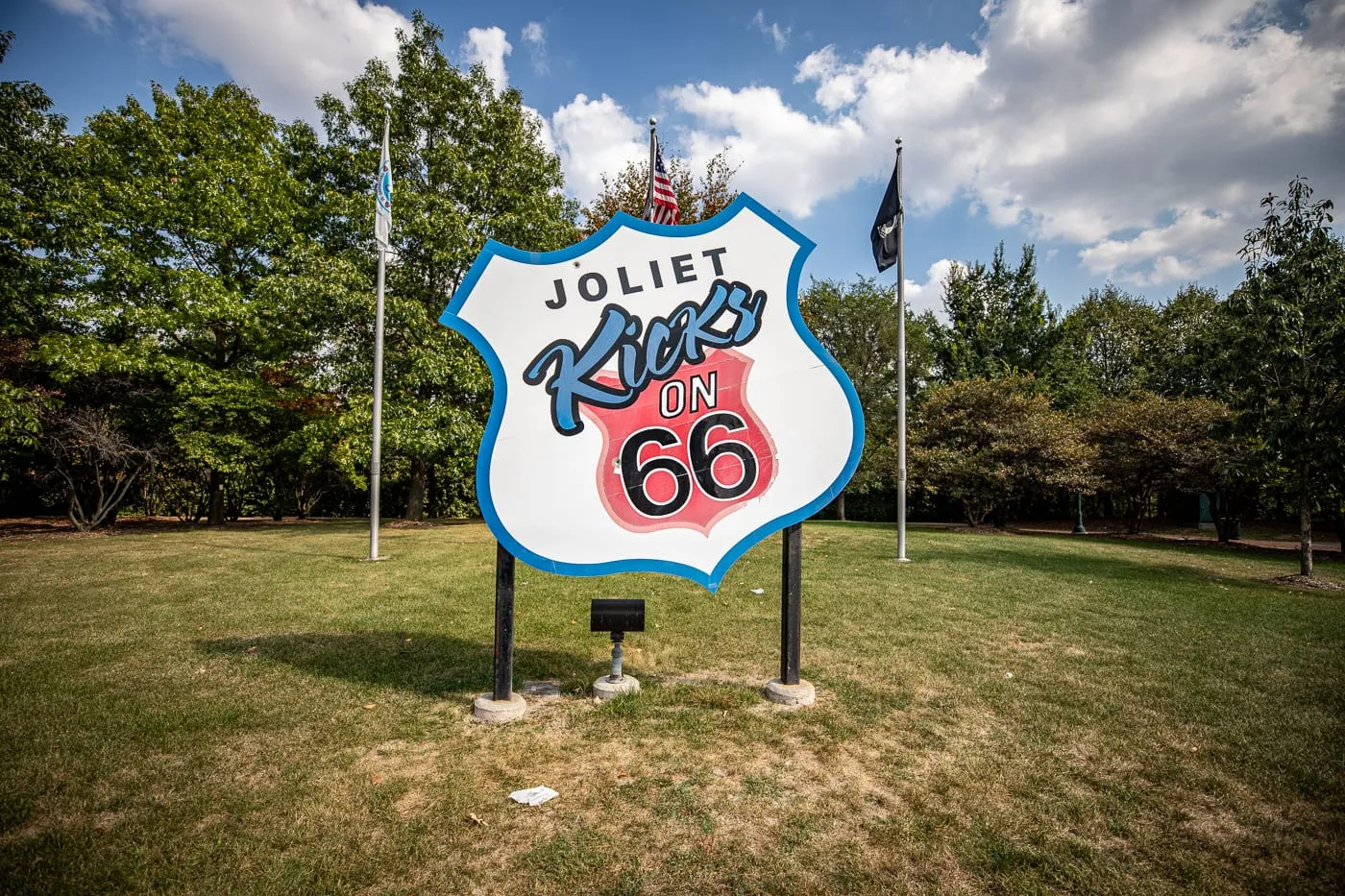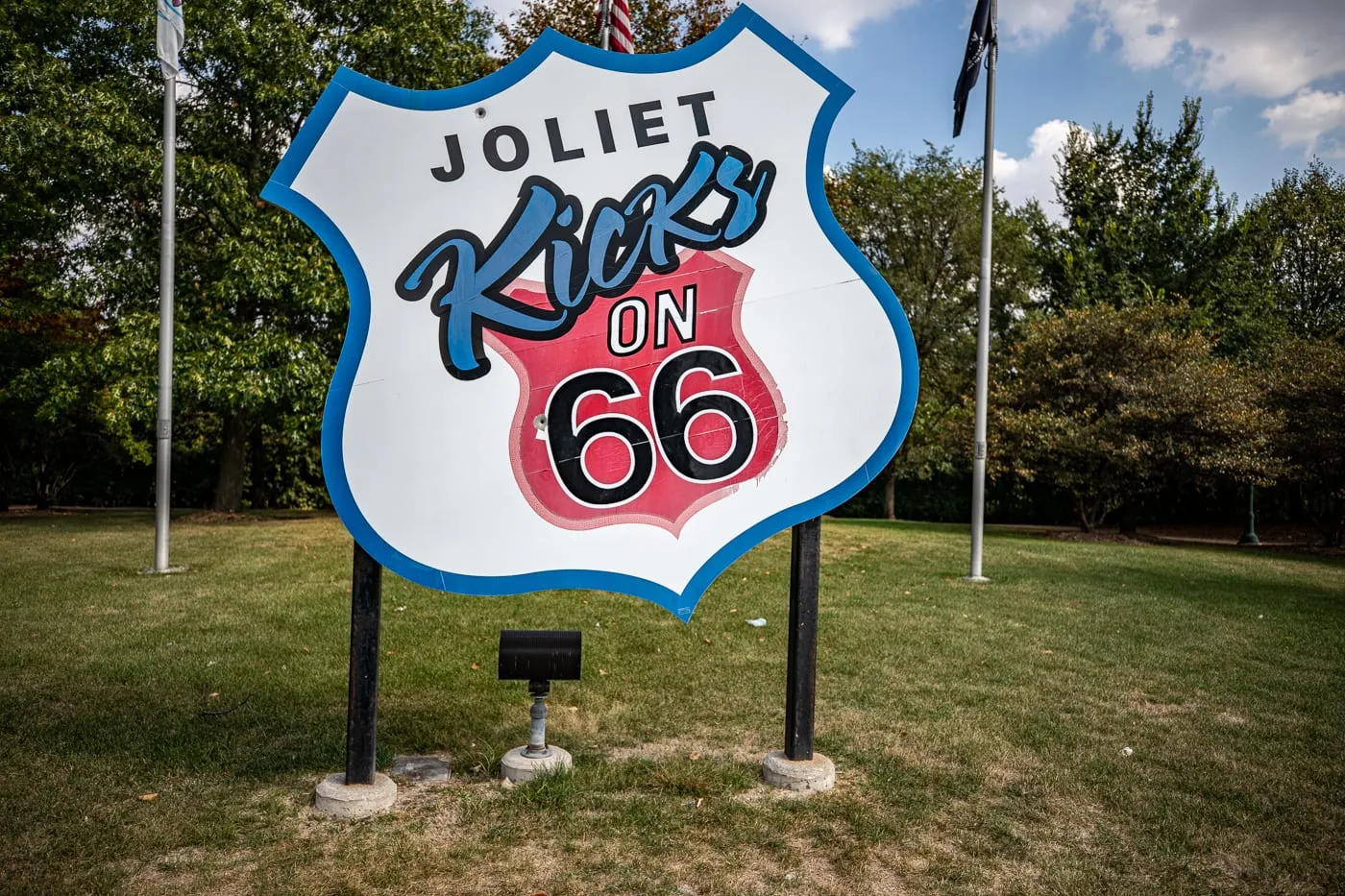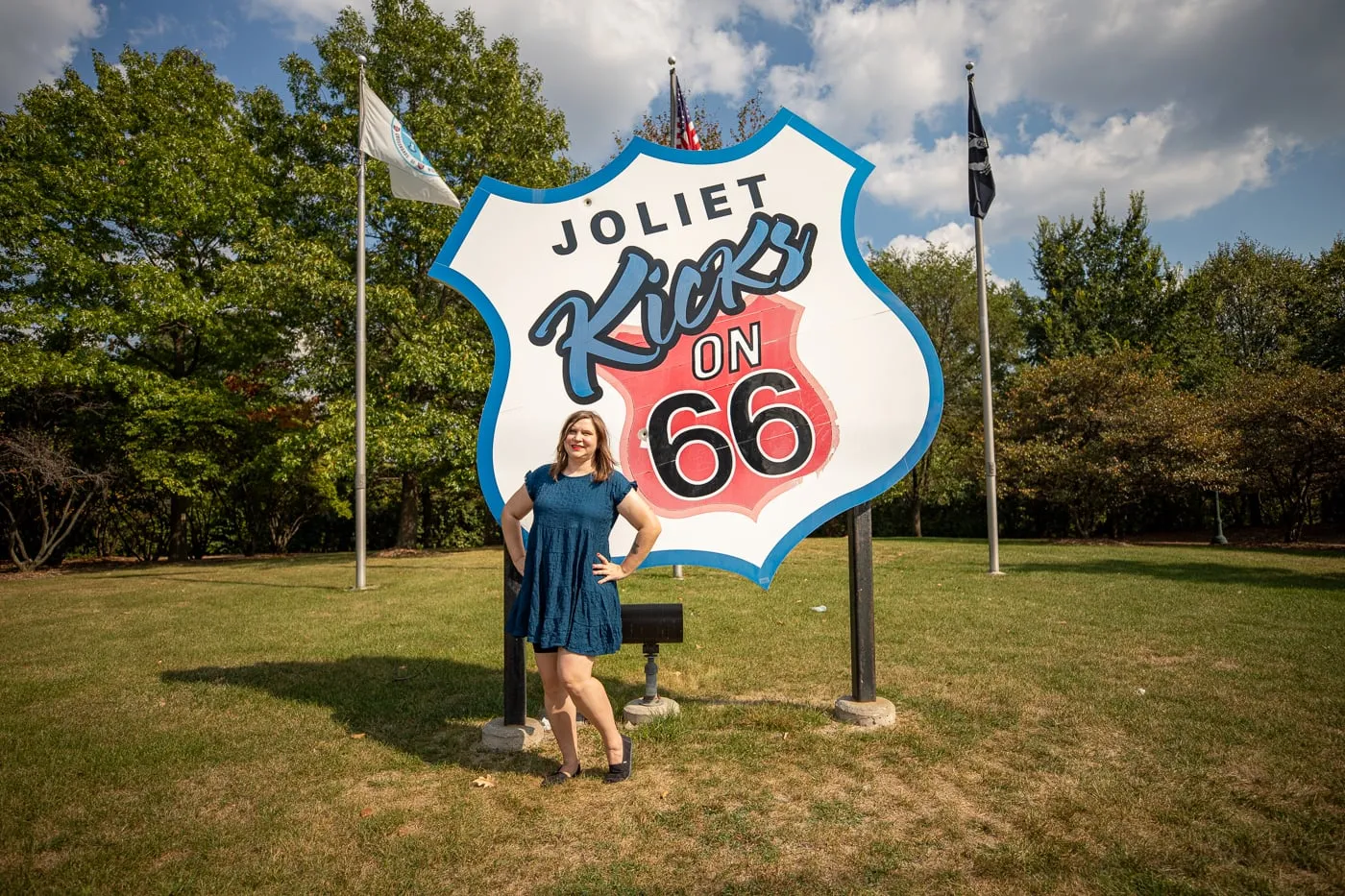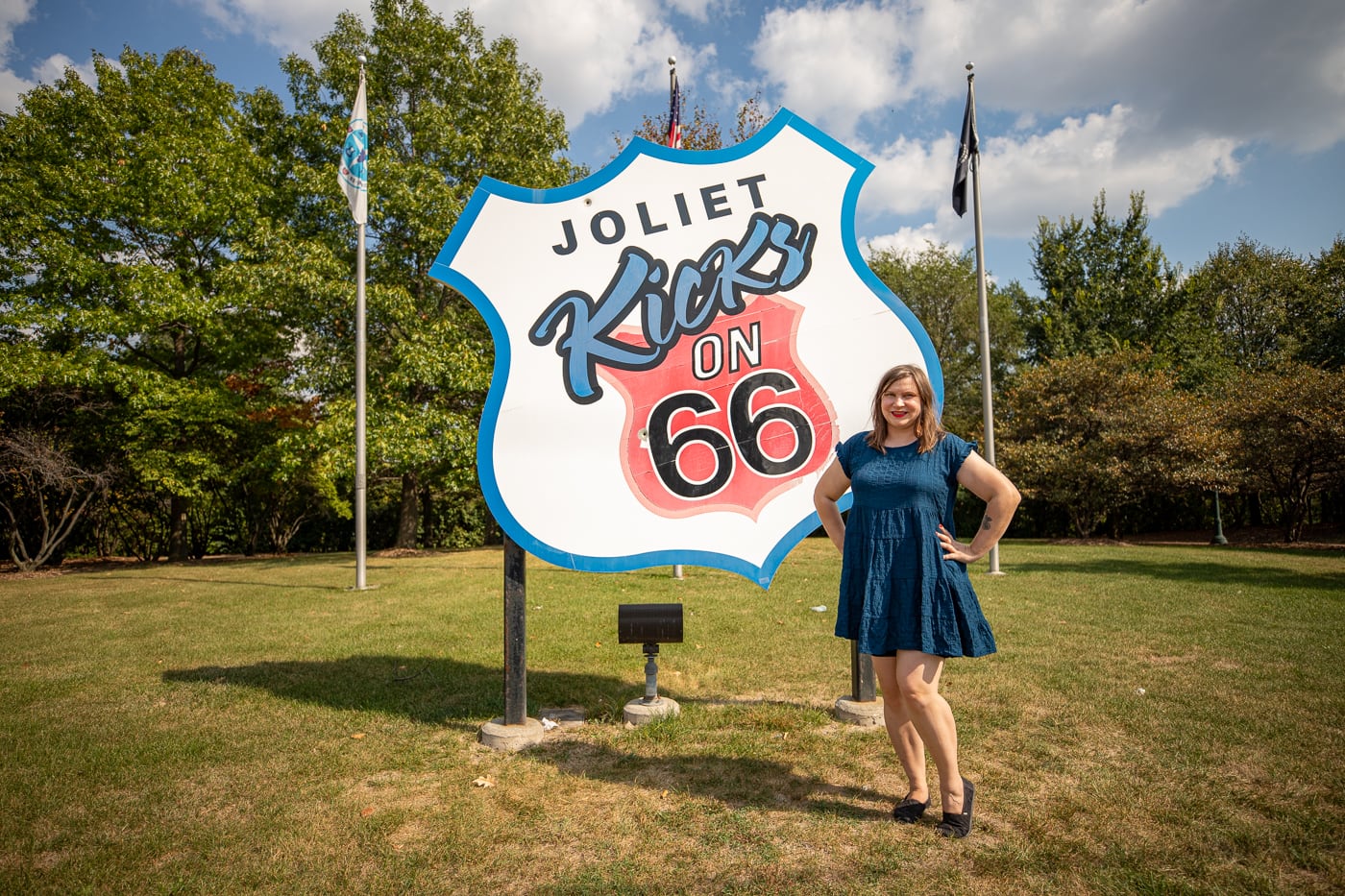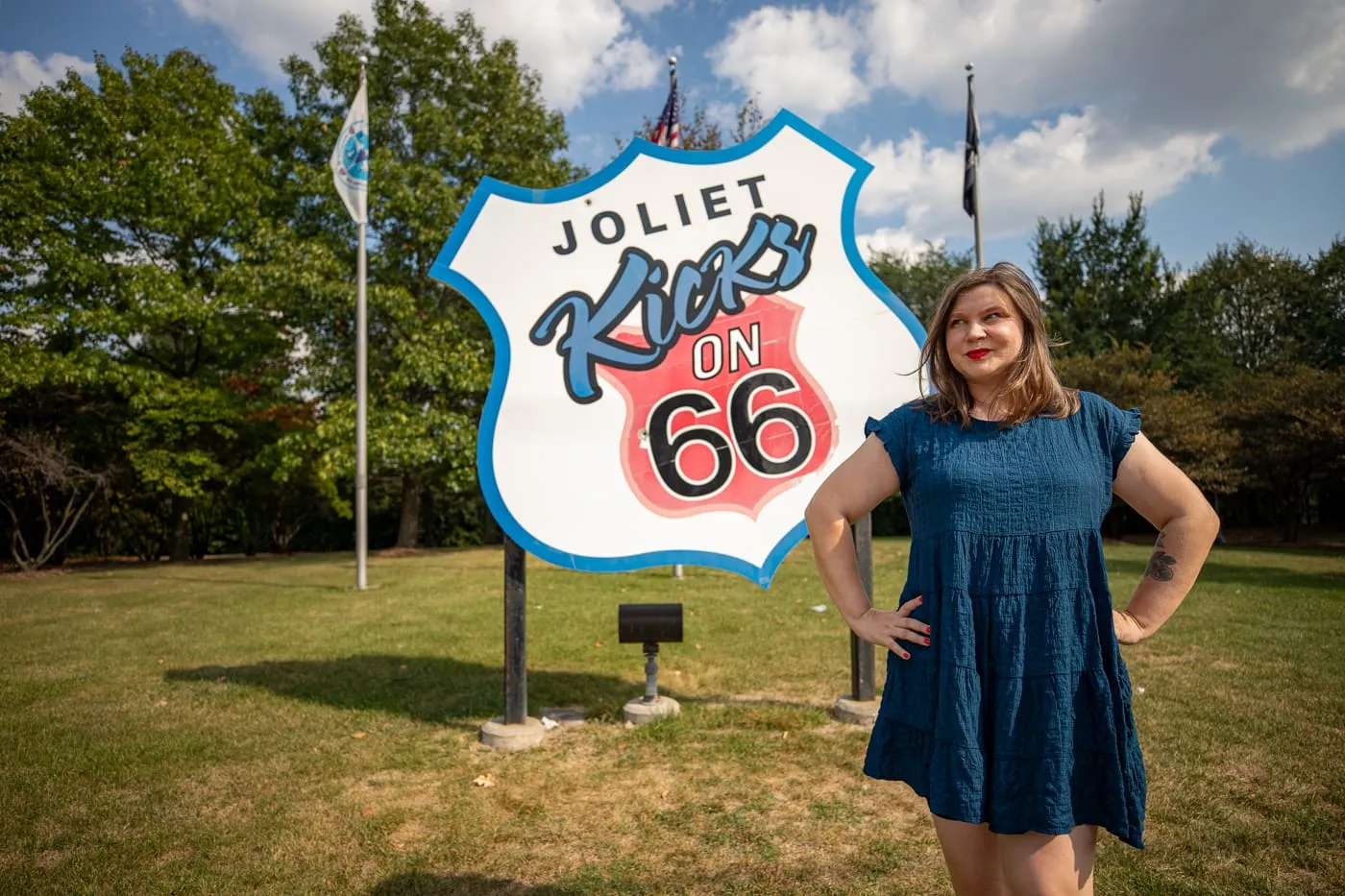 Joliet Route 66 Park
Address: 920 N Broadway St, Joliet, IL 60435
Cost: Free to See
Pin this Illinois Route 66 attraction: