Greetings from Litchfield, Illinois! Visit the Greetings from Litchfield, Illinois postcard-style mural on your Route 66 road trip.
Greetings Tour is a national art project that seeks to add postcard-style murals across the country. Made up of muralist Victor Ving and photographer Lisa Beggs, Greetings Tour travels around the US in an RV to create the large-scale works of art. Mimicking the classic "Greetings from" postcards, they created large scale versions that spell out the cities' names and decorate them with local landmarks. AT every stop they collaboarate with local businesses, residents, and artists to create a one-of-a-kind stamp on the community. Over 40 murals have been created in more than 20 states and their goal is to have at least one in all 50.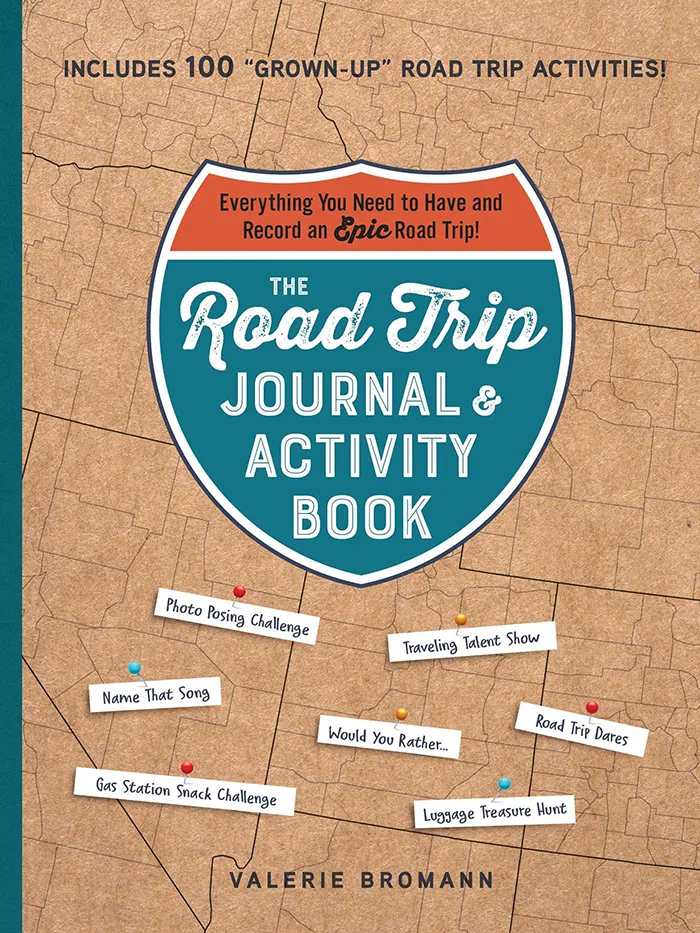 The Road Trip Journal & Activity Book
Everything You Need to Have and Record an Epic Road Trip!
Enjoy fun games and challenges to pass the time on your next road trip and have a keepsake to look back on for years to come with this entertaining must-have for your next vacation.
The Greetings from Litchfield mural was added on Route 66 in April and May, 2021. It's the second one they've done in Illinois and sixth along the Mother Road, with others being located in Chicago, Oklahoma City, Albuquerque, Pasadena and Santa Monica.
True to their mission, this mural features local landmarks, including the Historic Litchfield Carnegie Library Building, Ariston Café, the Wabash Train Depot, Shoal Creek Conservation Area, and the Lake Lou Yaeger Recreational Area.
Learn more about Greetings Tour, their process, and this Route 66 mural on their official website.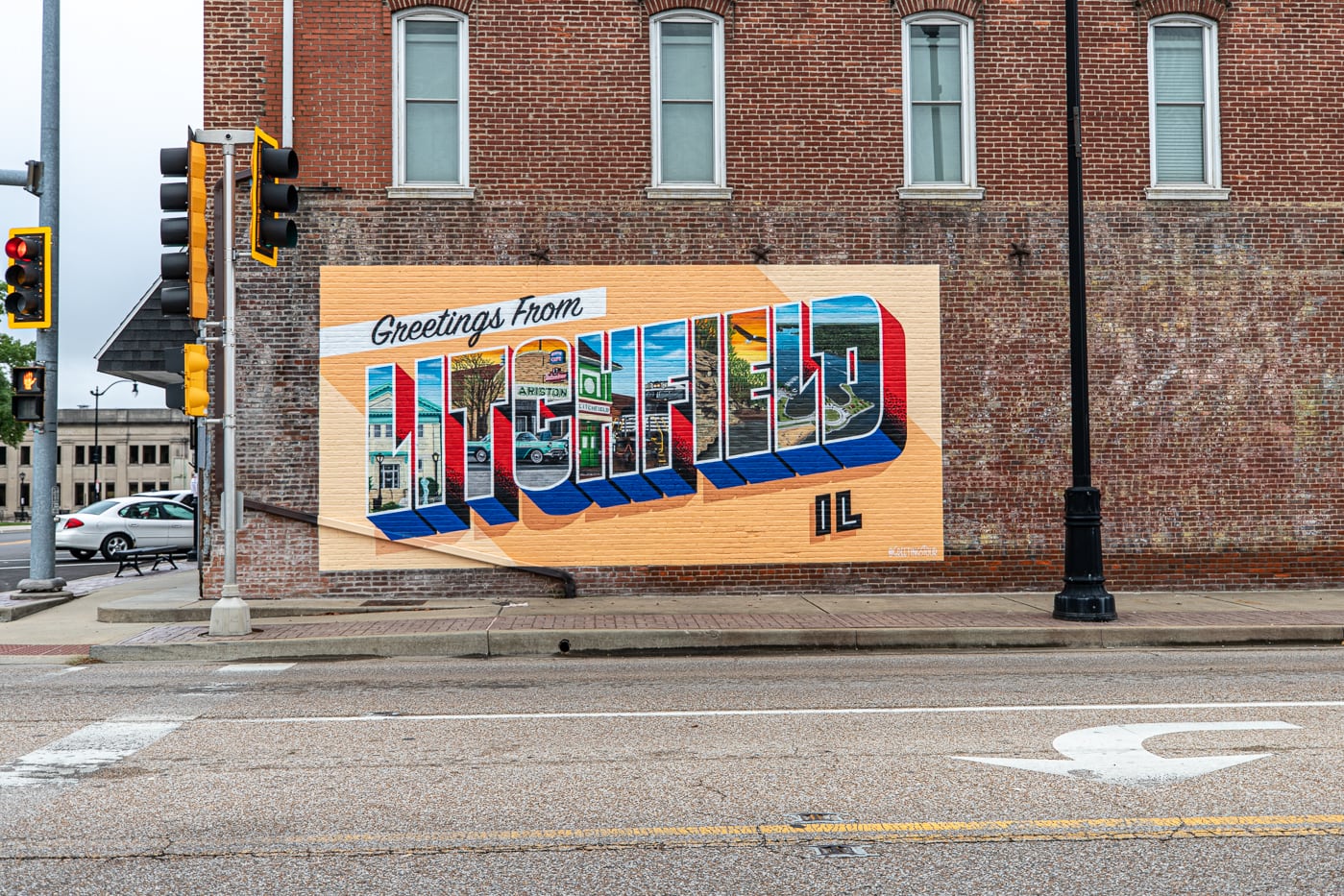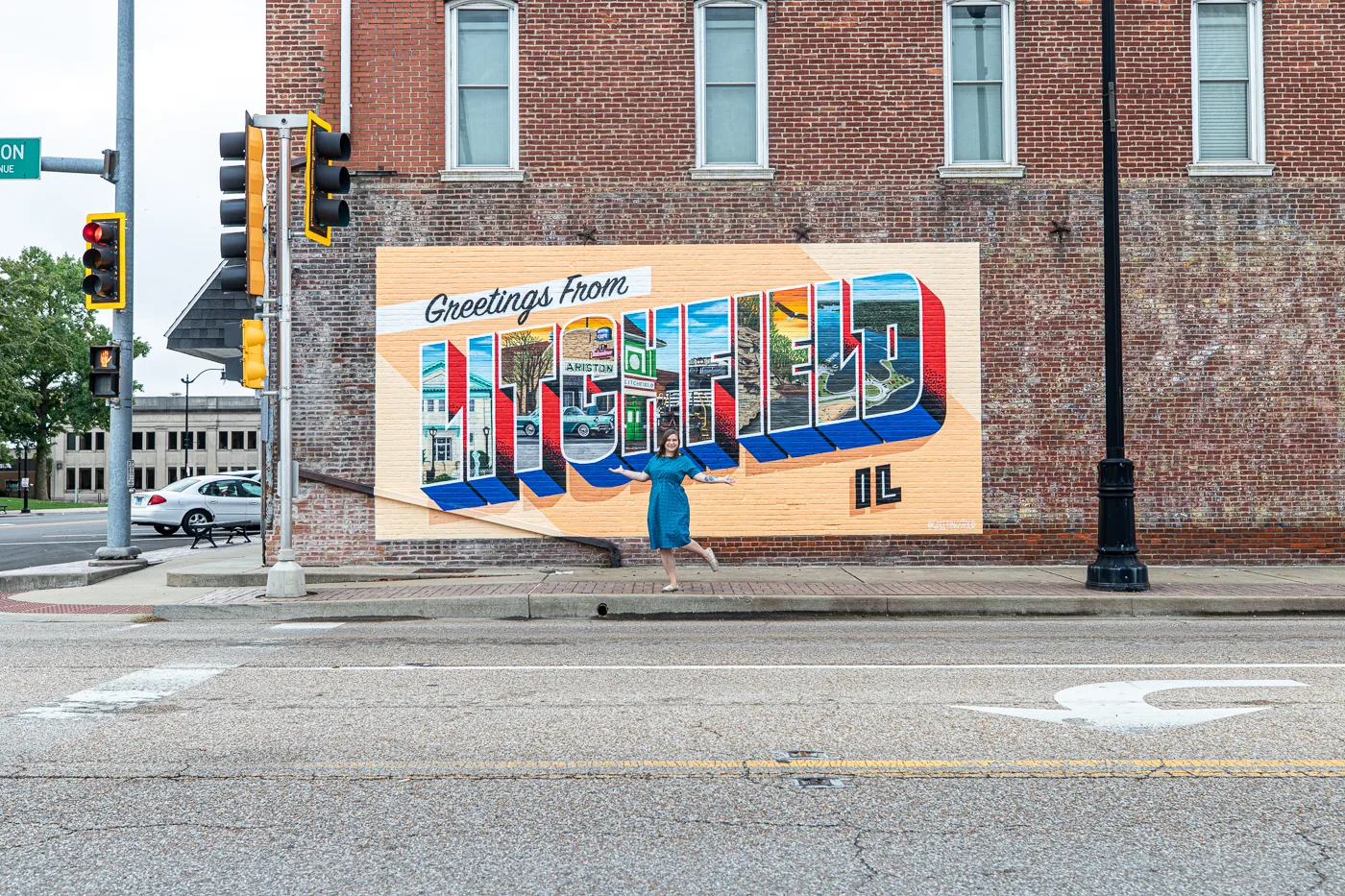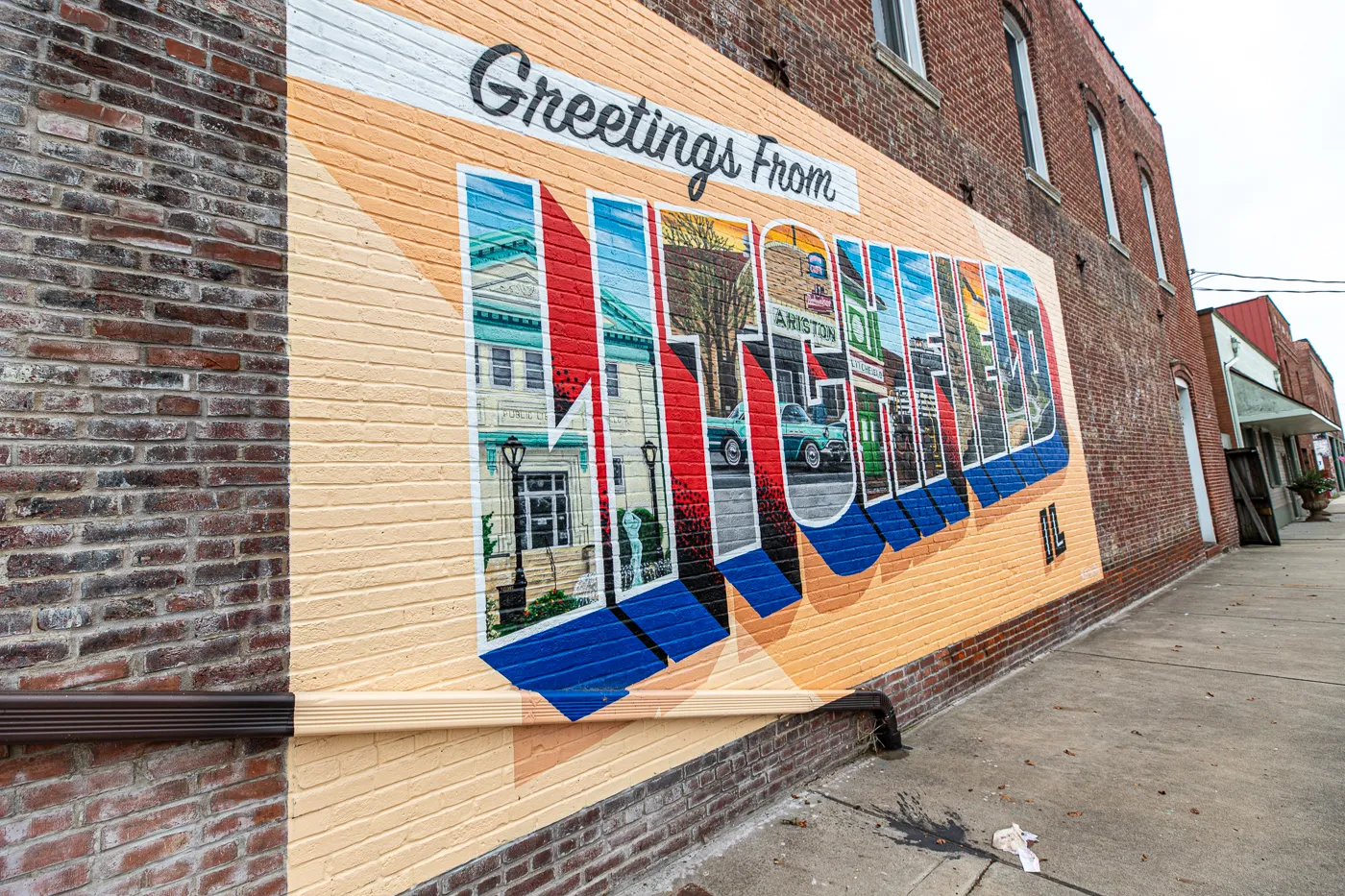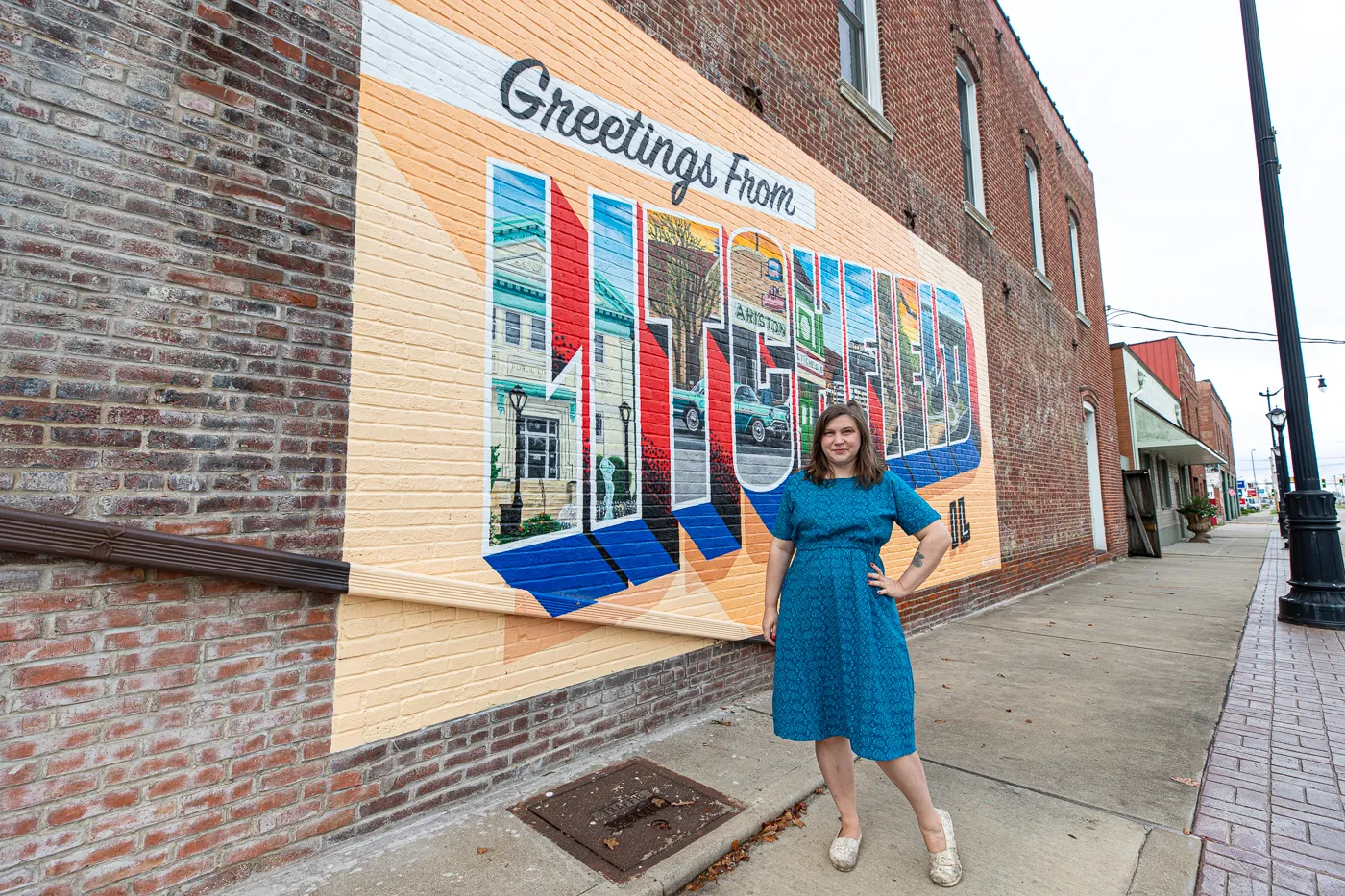 Greetings from Litchfield, Illinois Mural on Route 66
Address: 423 N. State Street, Litchfield, IL 62056
Cost: Free to See
Hours: Always Visible
Pin this Illinois Route 66 mural: