Dell Rhea's Chicken Basket is an iconic Route 66 restaurant in Illinois. In Willowbrook, just off the famous route, and present day Interstate 55 (I-55) , this chicken joint has been serving up chicken since the 1930s.
In the late 1930s/early 1940s Ervin 'Irv' Kolarik started selling chicken sandwiches at a gas station on the Mother Road. One day he was complaining that he was tired of running the gas station and wished he could focus on just running the lunch counter. Two local farm women overheard his conversation and offered up their secret fried chicken recipe in exchange for the promise that he would buy his chicken from them.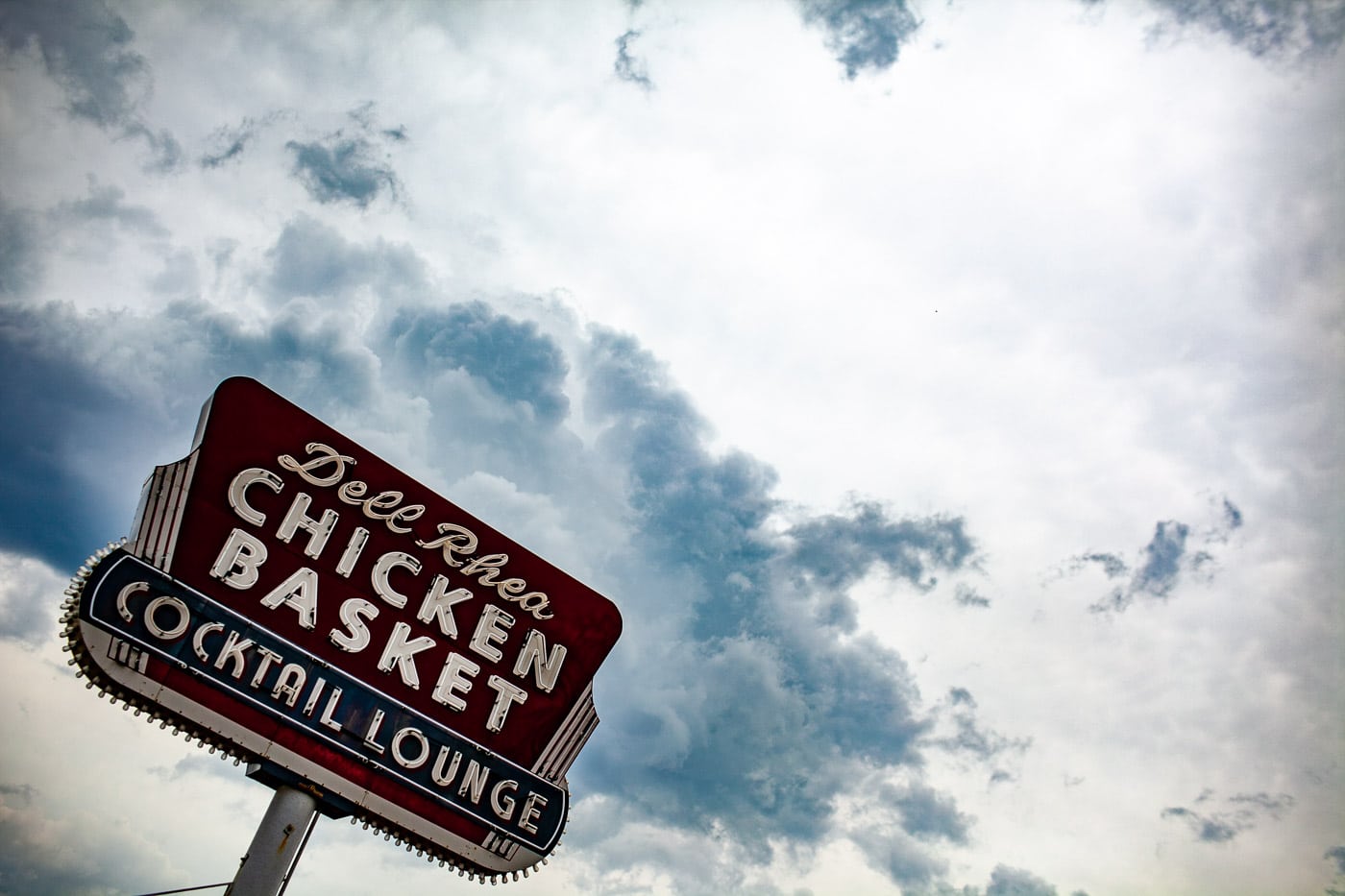 An agreement was made and The Chicken Basket (at one time National Chicken Basket) was born! The chicken was so good that it became an instant success. So Kolarik had to make more room for customers. He converted the gas station's garage bays into dining rooms and, later, bought the adjacent property and build the full-service restaurant that stands today.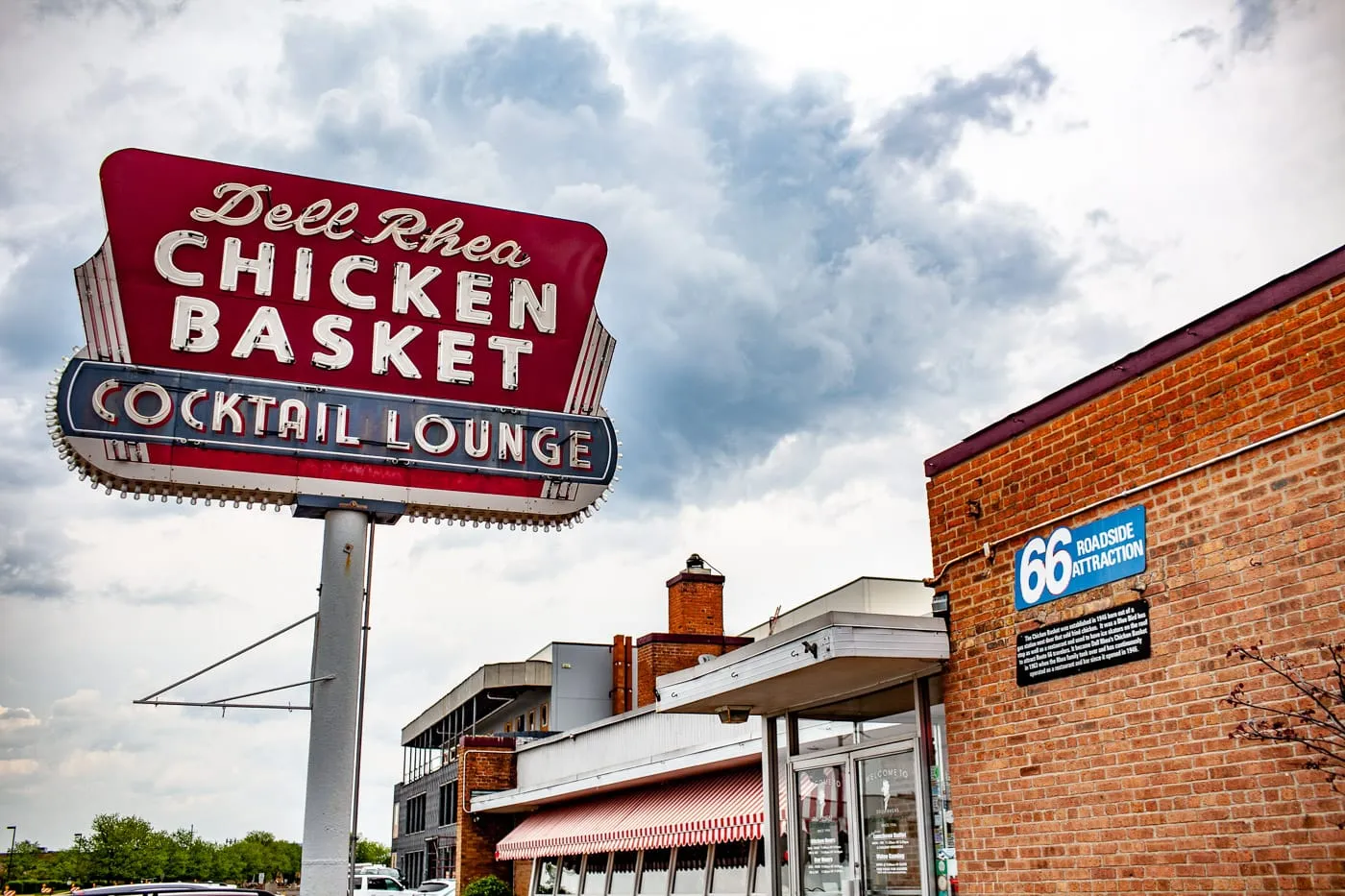 The present-day Chicken Basket was opened in 1946 and it saw continued success do to its proximity to Chicago, location on the famous Route 66, and designation as a bus stop on the Bluebird Coach Lines bus route. Travelers from across the country would stop at in to get their "chicks" on Route 66.
Unfortunately, business took a hit in the 1950s when the Interstate Highway System forced roads to reroute onto superhighways, like nearby I-55.
With a loss of customers, Dell Rhea and his wife, Grace were able to scoop up the business for a bargain in 1963. Dell was a popular guy and was able to use his reputation to bring customers back to the Chicken Basket.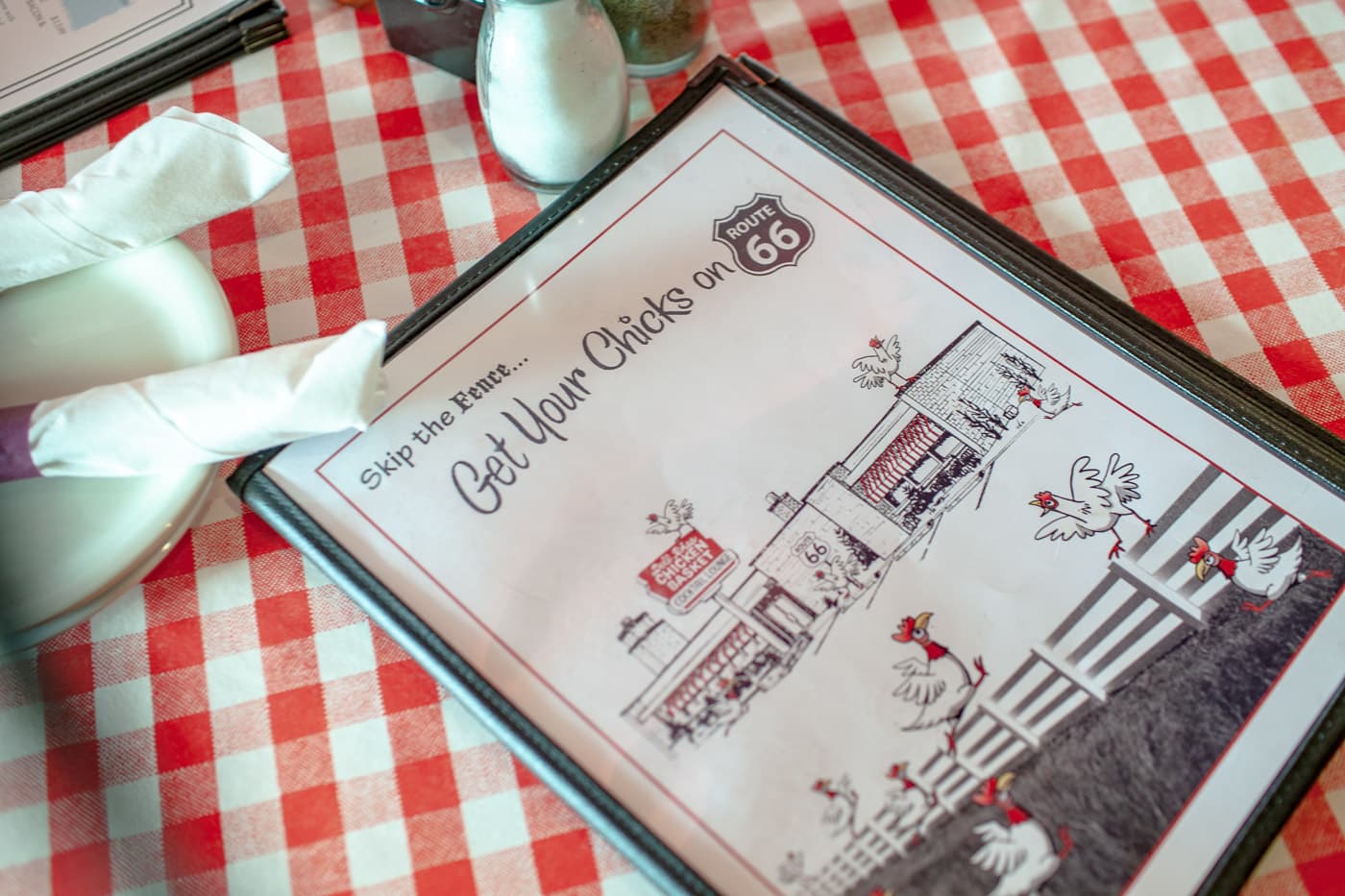 Nowadays, with a resurgence of love for the famous routes of yesterday, The Chicken Basket is doing better than ever, serving up 2,000 pounds of chicken every week. The restaurant was inducted in the Route 66 Hall of Fame in June of 1992 and was chosen as "The Best Fried Chicken in the Chicagoland Area" by the Chicago Sun Times in 1993, was placed on The National Register of Historic Places in May of 2006, and was featured Food Network's on Diners, Drive-Ins, and Dives in 2009.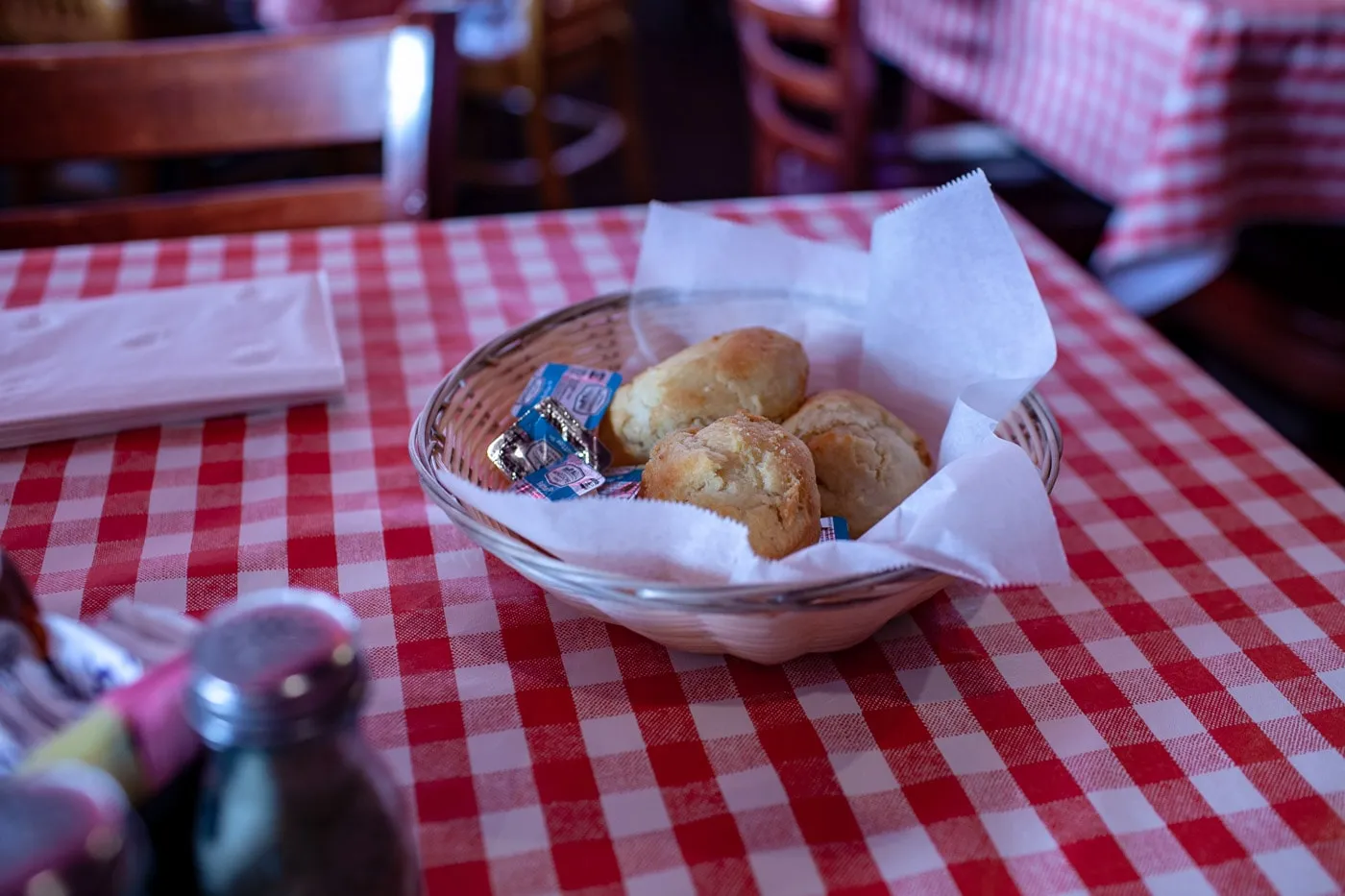 Today, Dell Rhea's Chicken Basket is a popular spot for locals, travelers, and Route 66 fans. And their delicious chicken is still the main draw.
With their tagline "get your chicks on Route 66," it's no wonder the specialty at Dell Rhea's is their chicken. Yes, you can order a hamburger or fish, but the chicken is where it's at. They serve chicken wings, chicken pot pie, chicken marsala, chicken tenders, chicken livers, chicken sandwiches, and roasted chicken. But, above all else, they are most known for their fried chicken.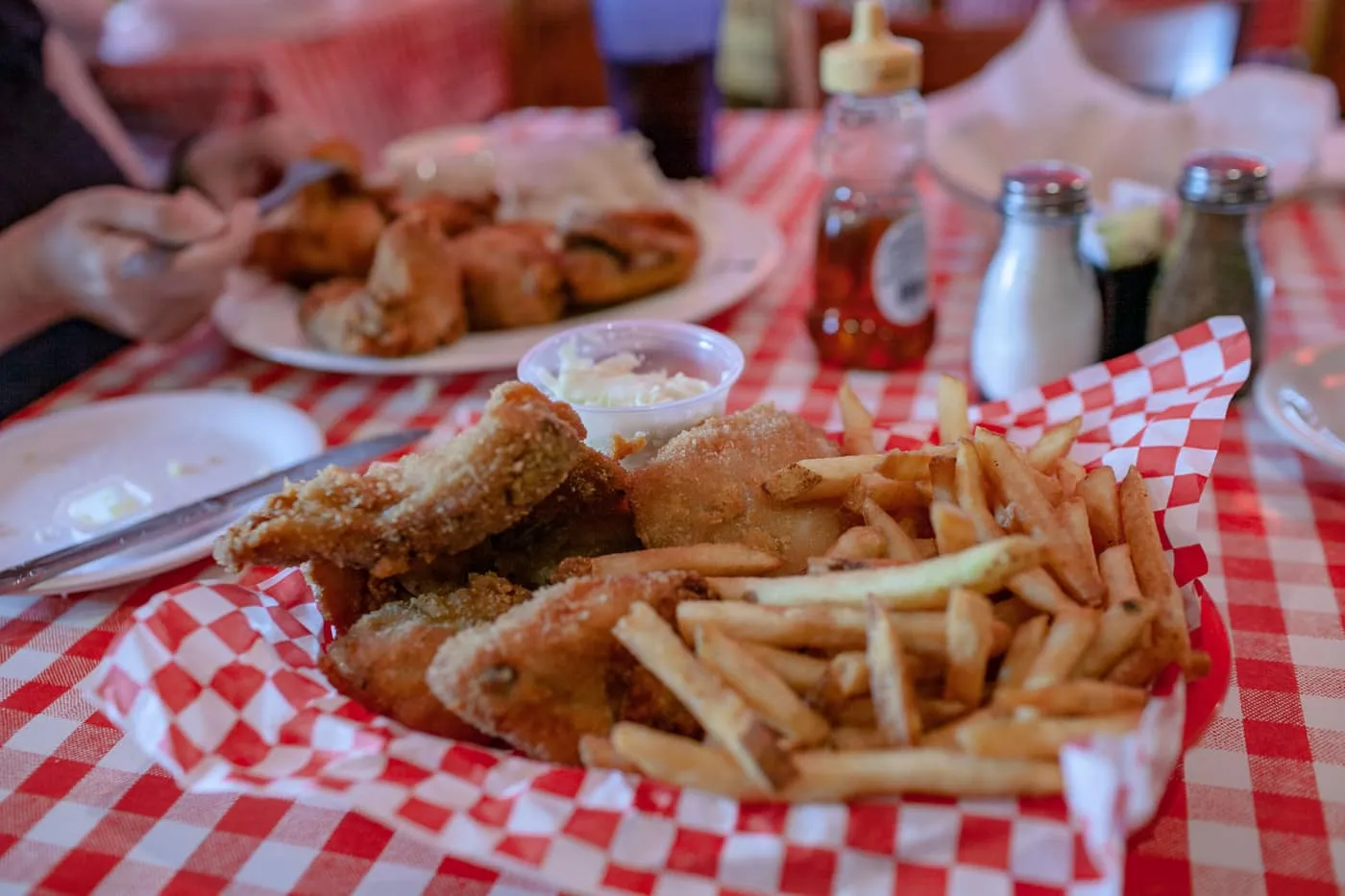 You can order the Famous Fried Chicken in a Basket and get a half fried chicken, French fries, homemade cole slaw and freshly baked biscuits. Or you can order the Famous Fried Chicken Dinner and get mashed potatoes, green beans, homemade biscuits and a trip to the soup and salad bar.
Either way, you can't go wrong. The plump chicken is juicy and succulent on the inside and has a crispy crunchy batter on the outside. It's marinated in salt for 24 hours before cooking and then breaded in flour, milk, and a special breadcrumb mix.
And don't skip dessert! With a wide selection of everything from key lime pie to a Dreamsicle Float to a Chocolate Brownie Sundae to a Fried Blueberry Pie, it's a sweet way to end your trip to Dell Rhea's Chicken Basket and to start your journey on Route 66!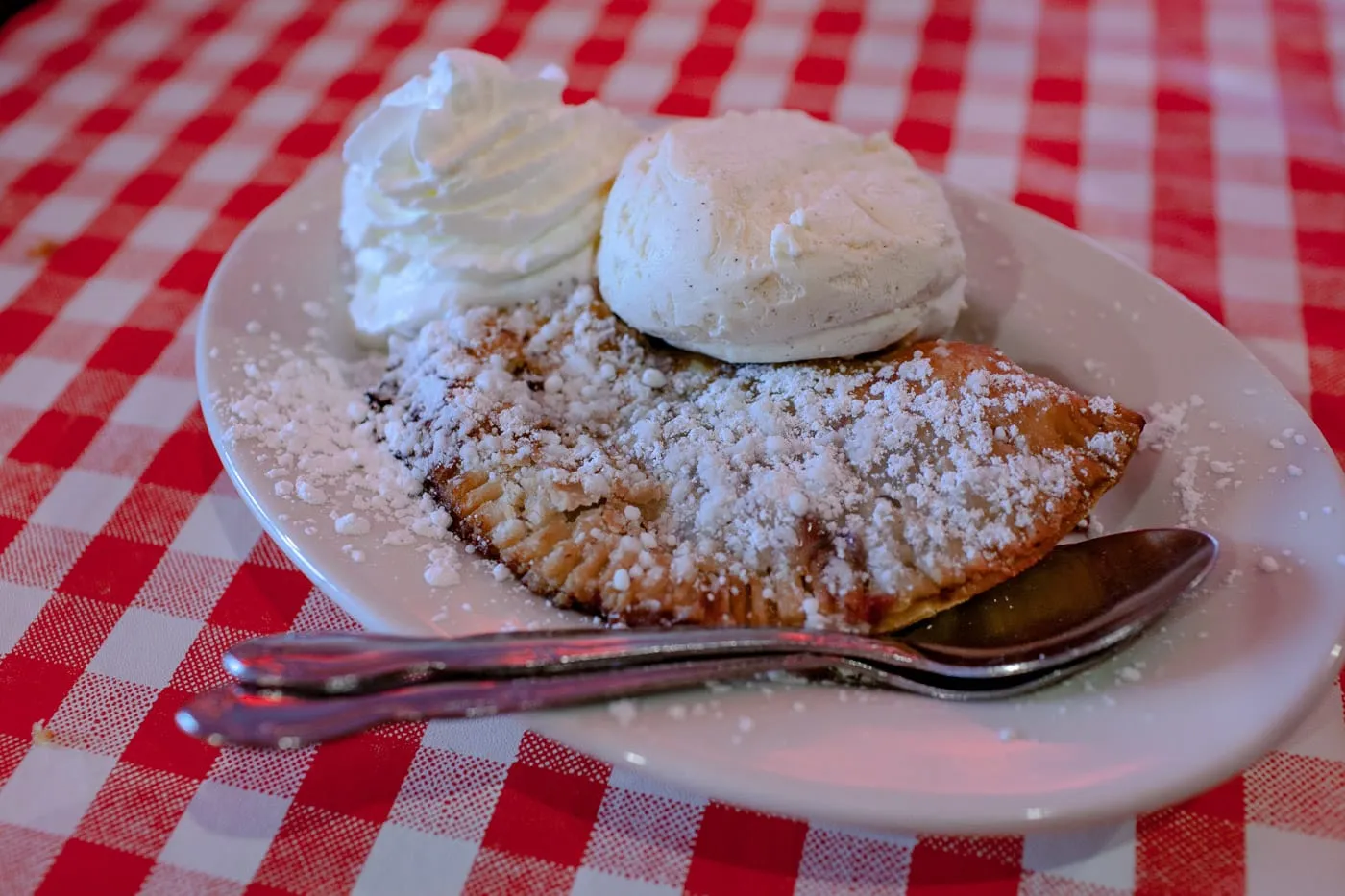 Dell Rhea's Chicken Basket, 2021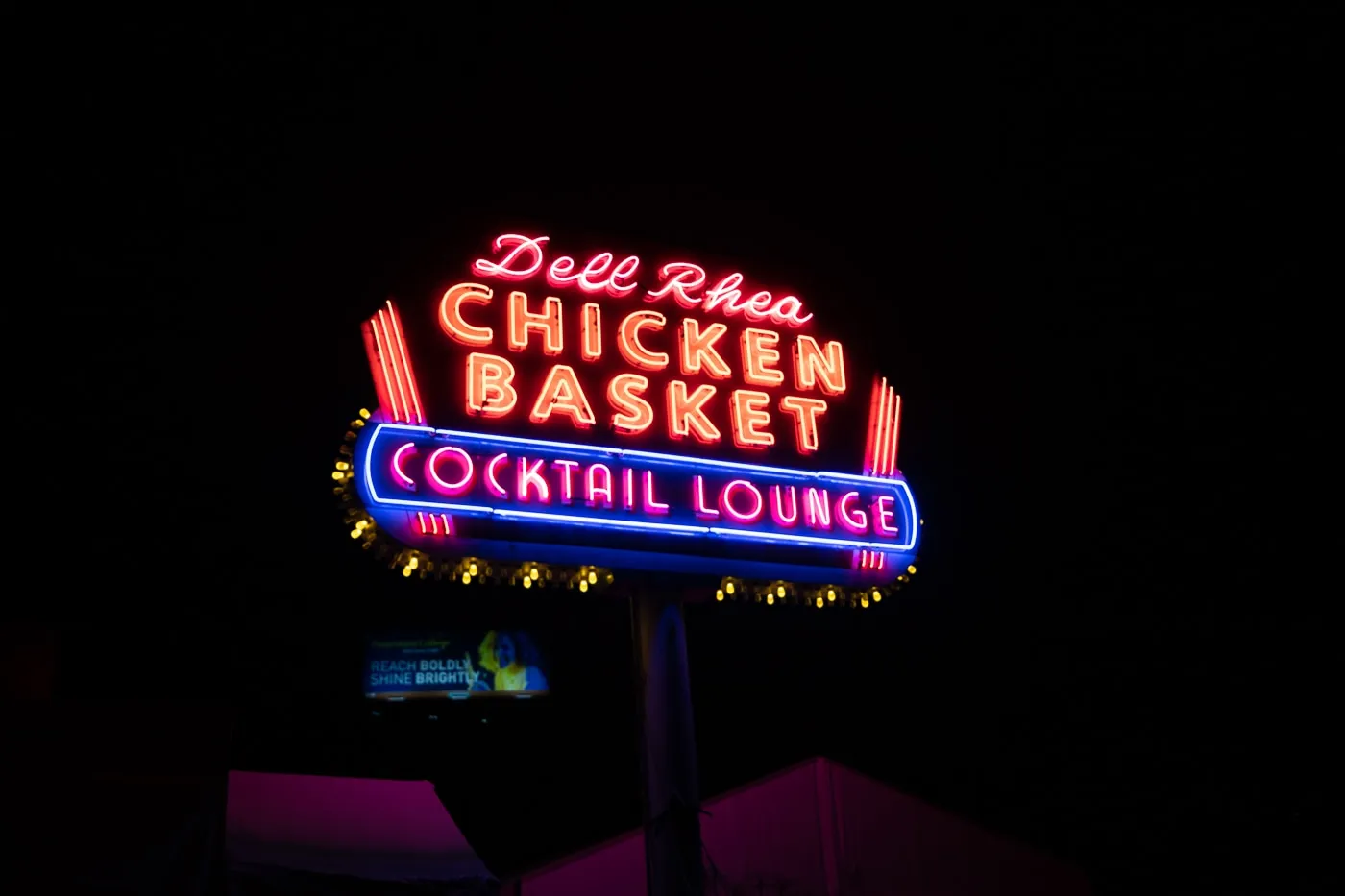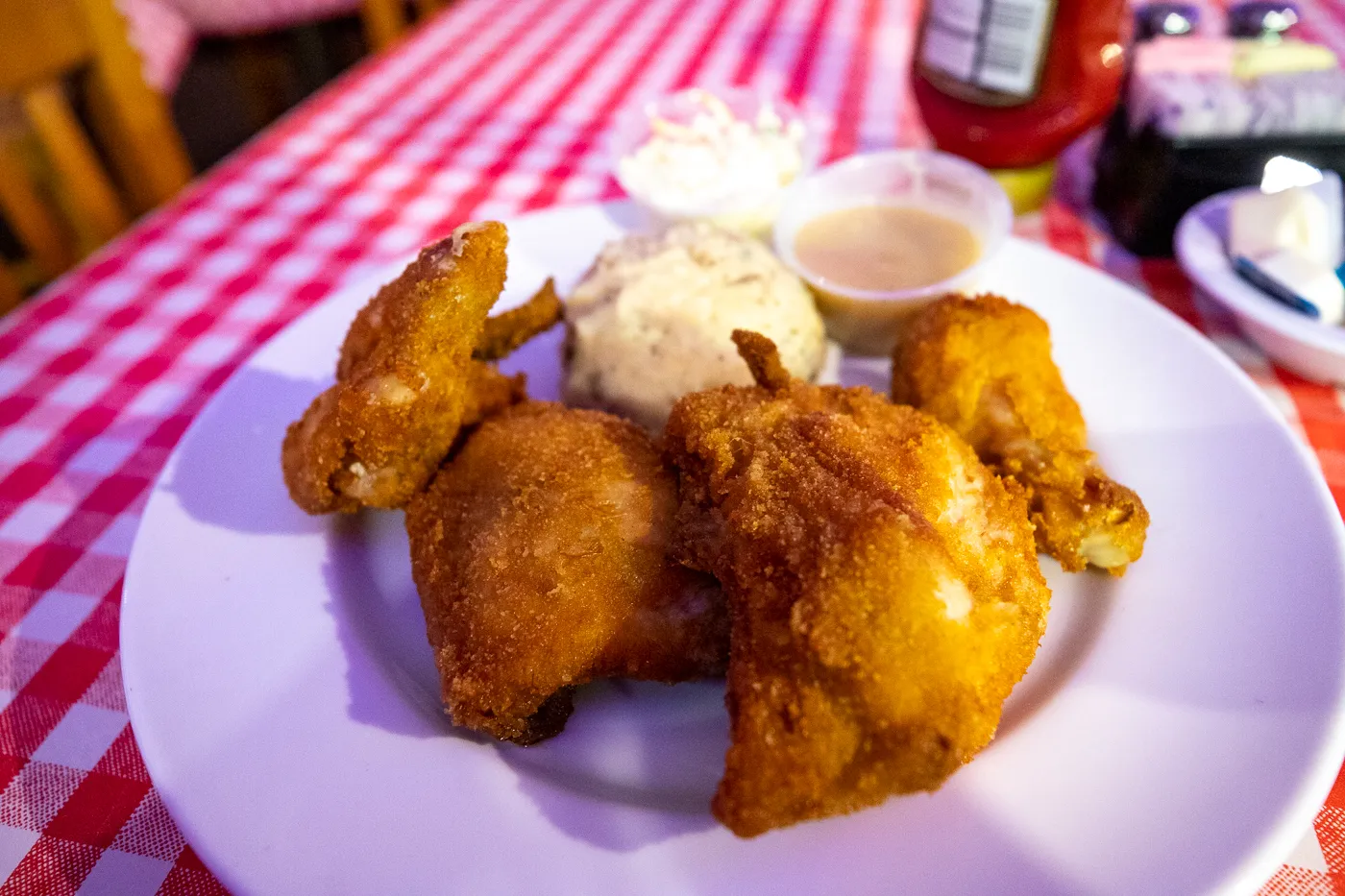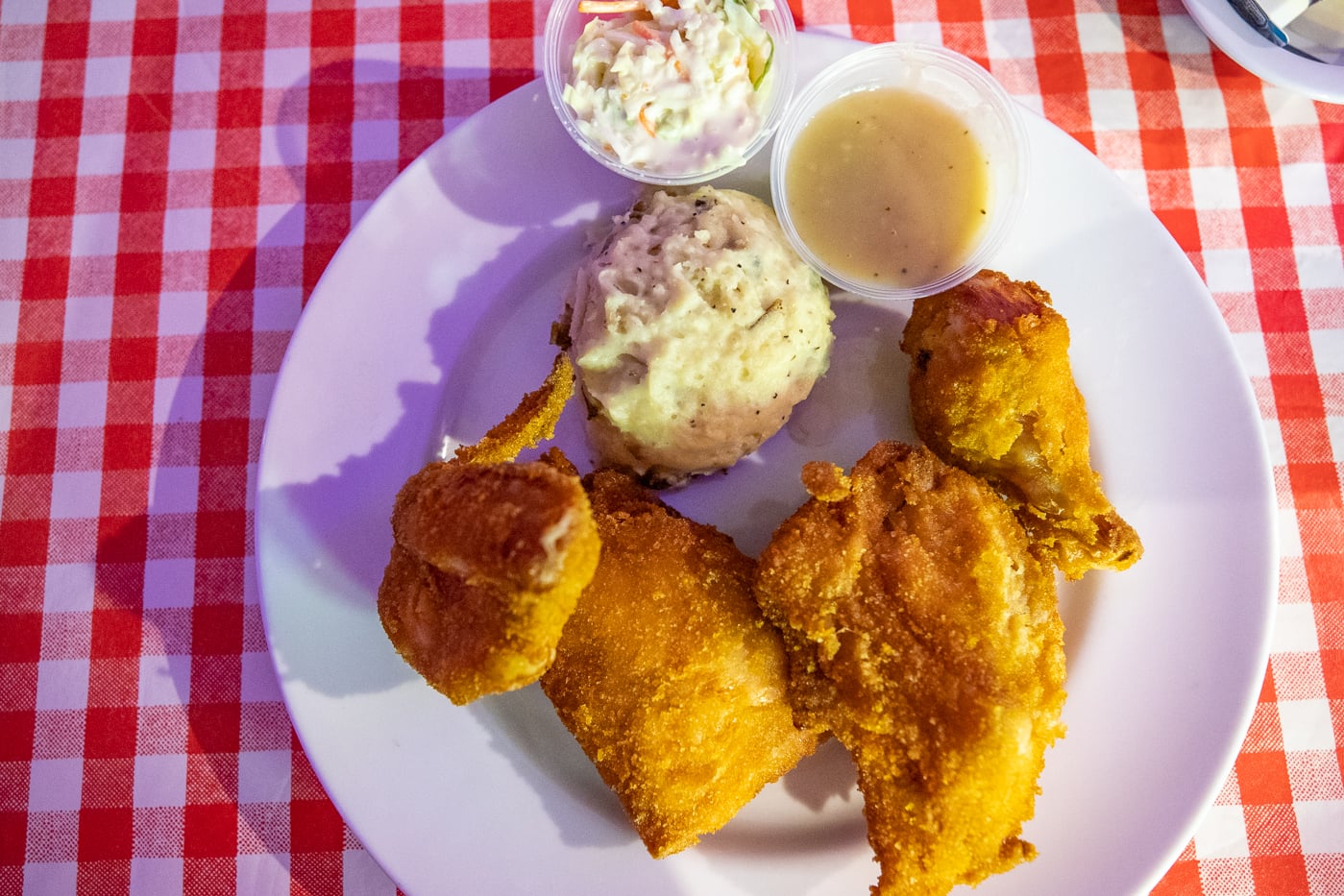 ---
Dell Rhea's Chicken Basket
Location: Joliet Rd, Willowbrook, IL 60527
Hours: 11am – 9pm, Sunday – Thursday; 11am – 10pm, Friday – Saturday
Phone: (630) 325-0780
Visit Website
---
Looking for more stops for your Illinois Route 66 road trip? Check out the Gemini Giant, Paul Bunyon Hotdog Statue, and the World's Largest Covered Wagon!