Haunted Trails in Burbank, Illinois is a family entertainment center with a spooky twist. Operating since 1975, the property has an arcade, go-carts, batting cages, and a mini golf course, all with a G-rated monster theme. It's a fun place to take your kids, have an afternoon with friends, or even take a date. For road trippers looking for the big and weird, you can't miss the complex's oversized centerpiece: a Frankenstein muffler man.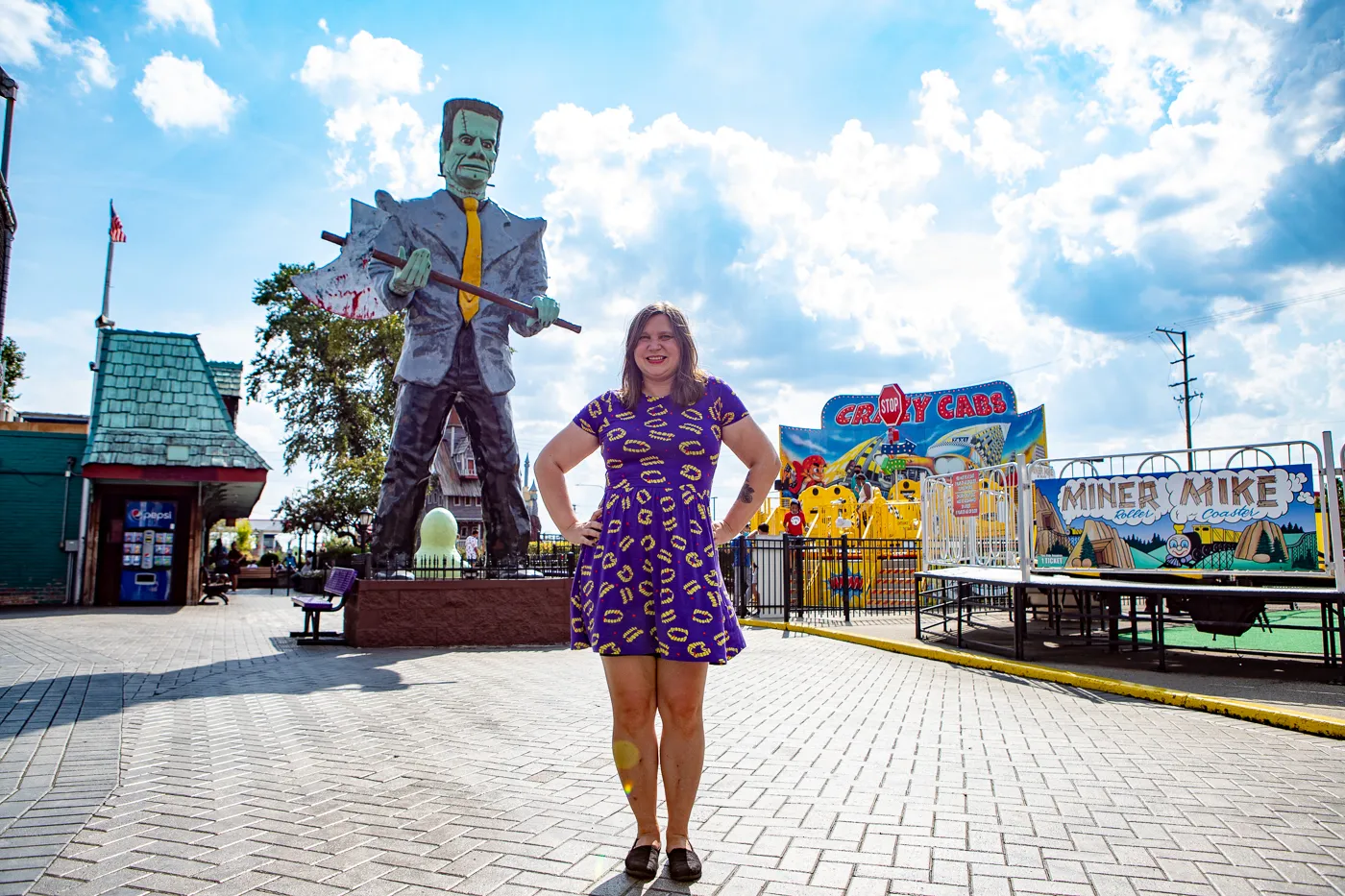 Authentic muffler men roadside attractions are fiberglass giants who stand anywhere from 14 to 25 feet tall. Each has a similar design and was built between 1963 and 1972 by International Fiberglass in Venice, California. With signature stances, these big men stood outside of muffler shops and other businesses to call attention from the road.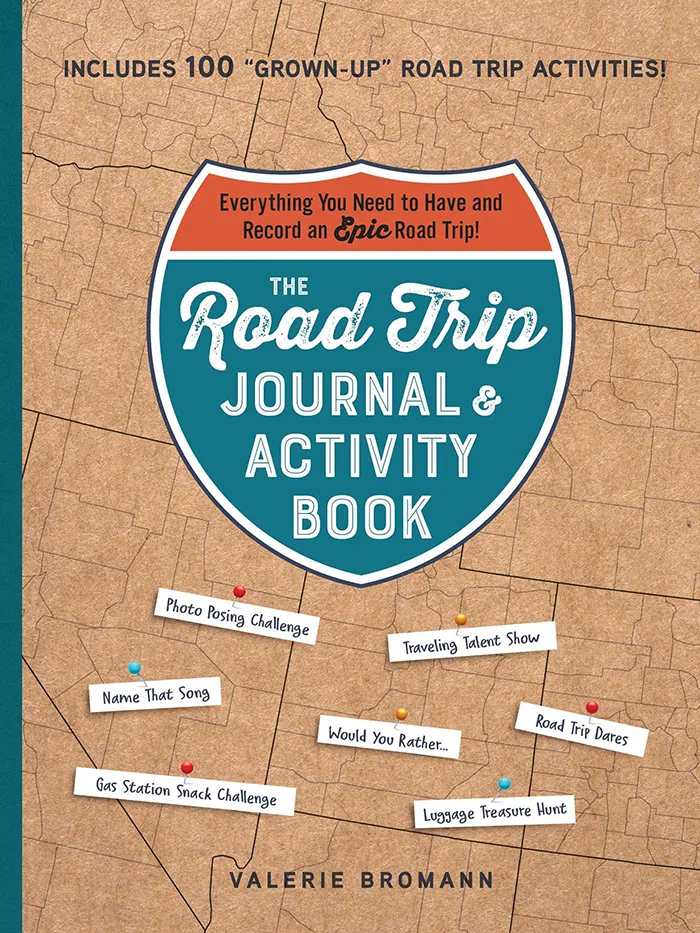 The Road Trip Journal & Activity Book
Everything You Need to Have and Record an Epic Road Trip!
Enjoy fun games and challenges to pass the time on your next road trip and have a keepsake to look back on for years to come with this entertaining must-have for your next vacation.
And this giant Frankenstein will certainly call your attention.
The muffler man at Haunted Trails has many of the tell-tale signs that you'd expect from this sort of roadside attraction: a towering figure, chunky boots, bent arms with hands placed in the familiar right hand up and left hand down position. But what makes this big guy unique is his face: a green, square-jawed profile stitched in red stitches, a bar through his neck, and other features mimicking Frankenstein's monster.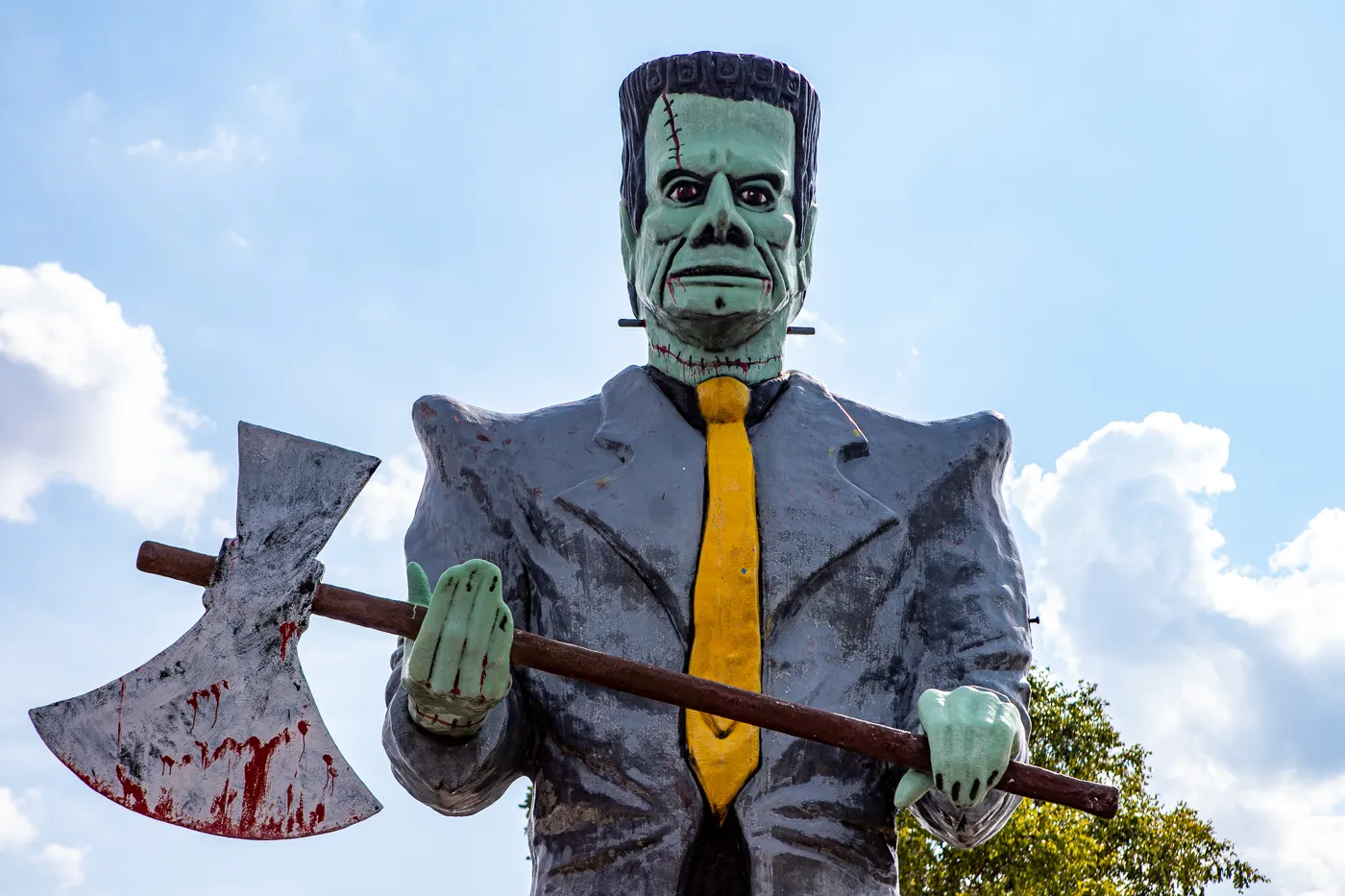 Theories from Roadside America and American Giants state that this probably isn't an original customized International Fiberglass muffler man. Instead it is more likely a later-generation mutant and possibly made from a mold or hybrid parts by FAST Corporation in Sparta, Wisconsin.
Whether it's a true muffler man or not, the big Frankenstein statue is definitely worth seeing. And while there, visit the mini golf course for 18 rounds of fun plus more haunting fiberglass beings. At nearly every hole you'll find Draculas, ghosts, skulls, castles, haunted houses, and even a creature from the black lagoon.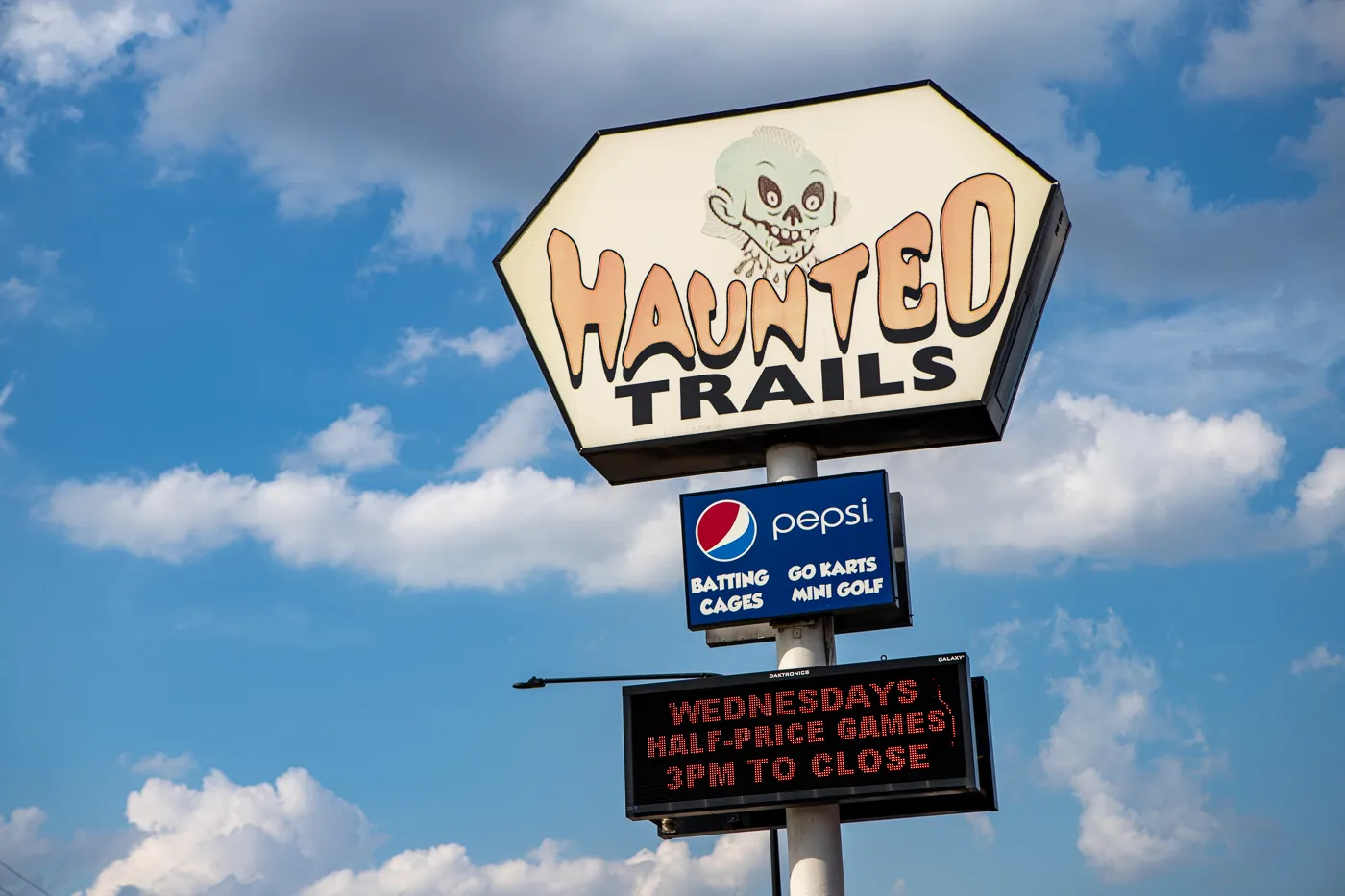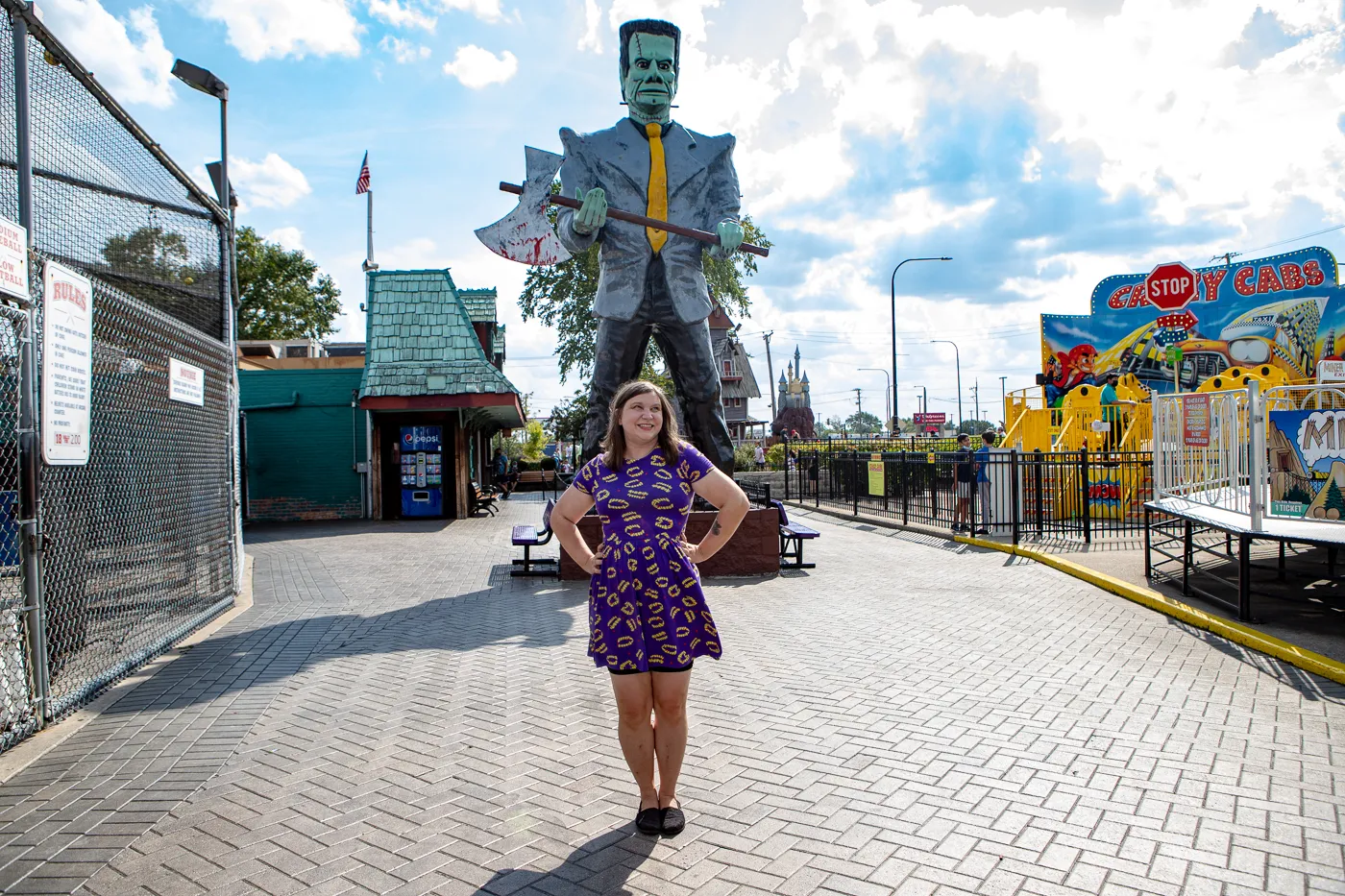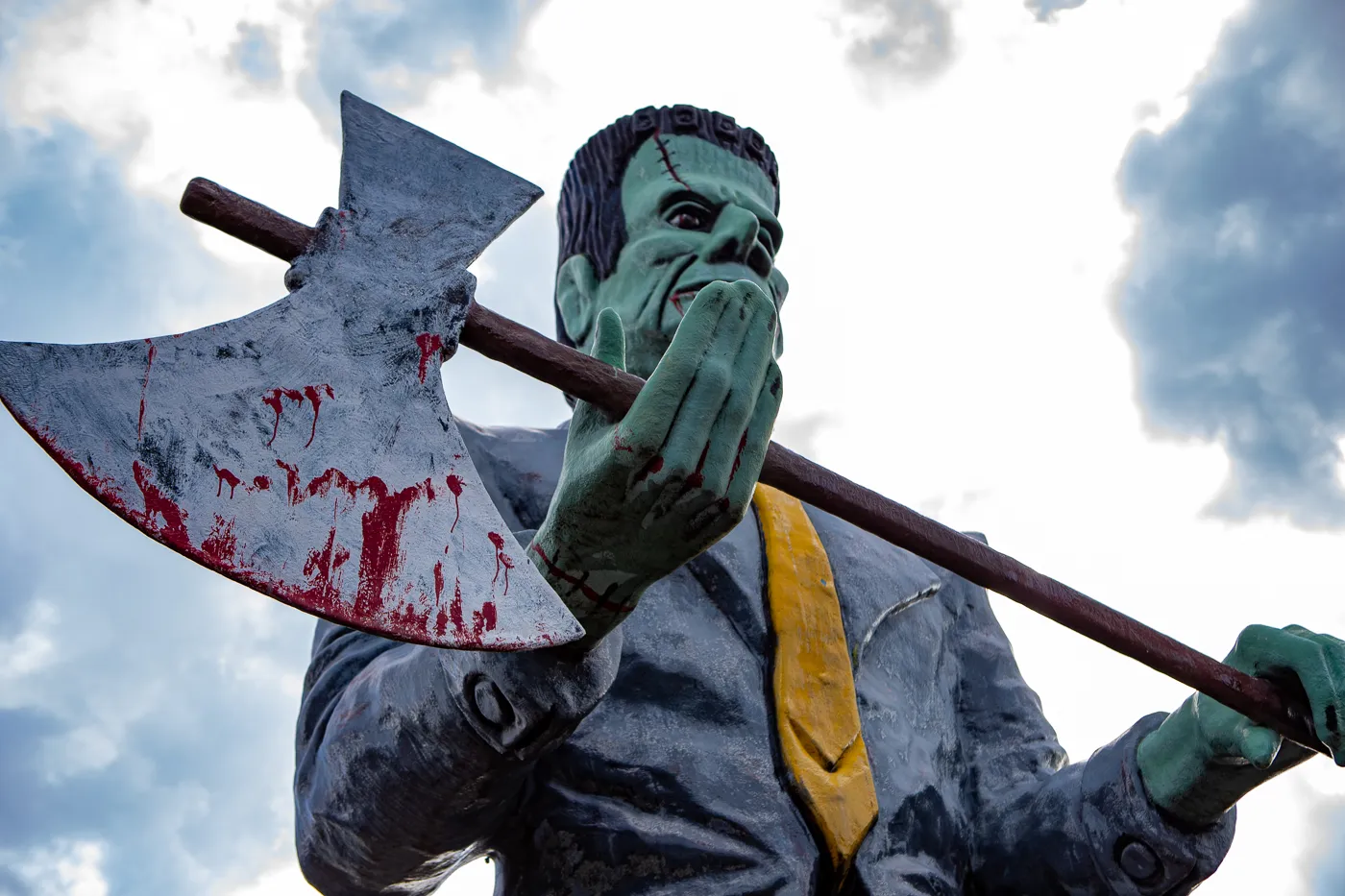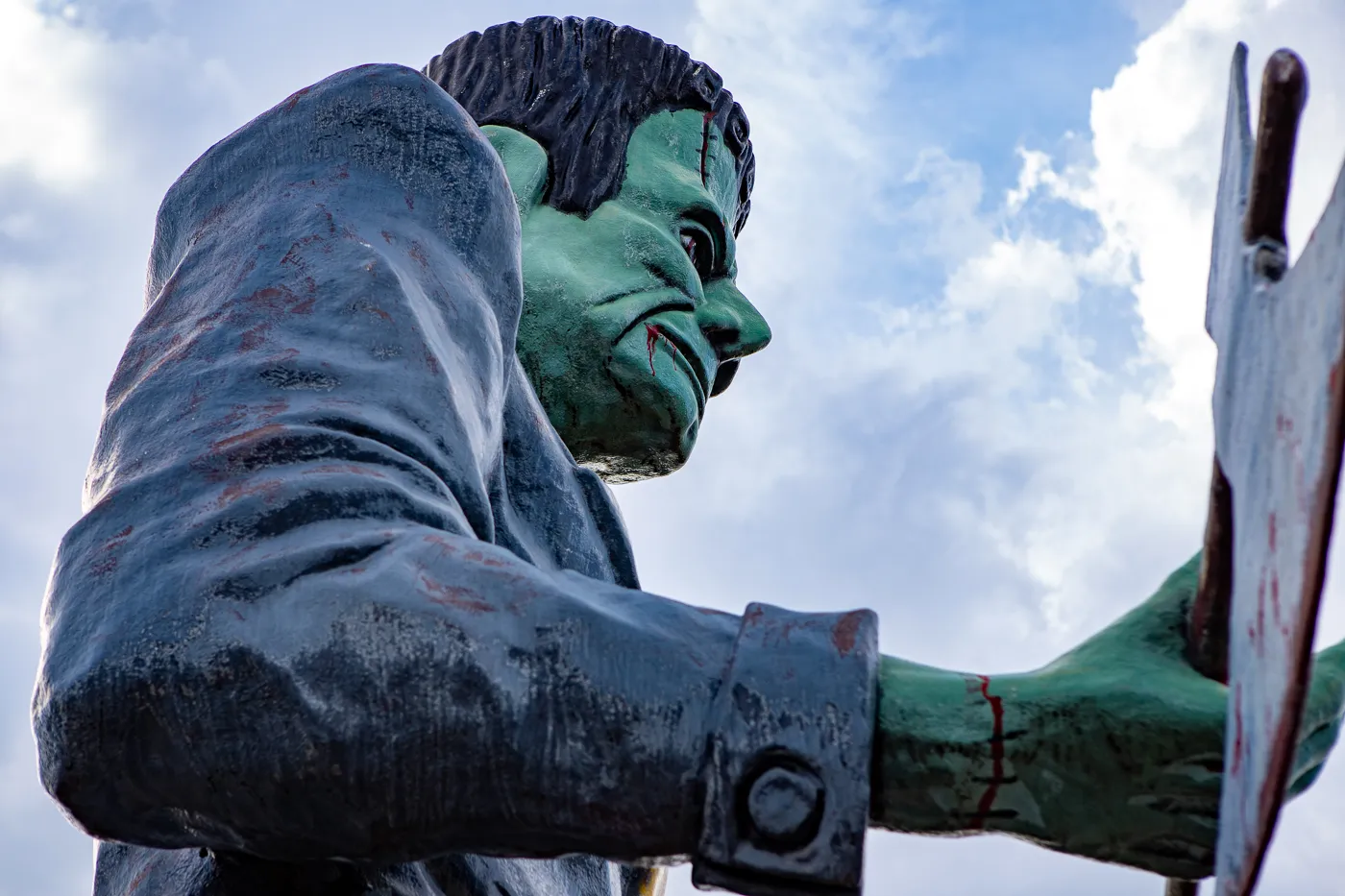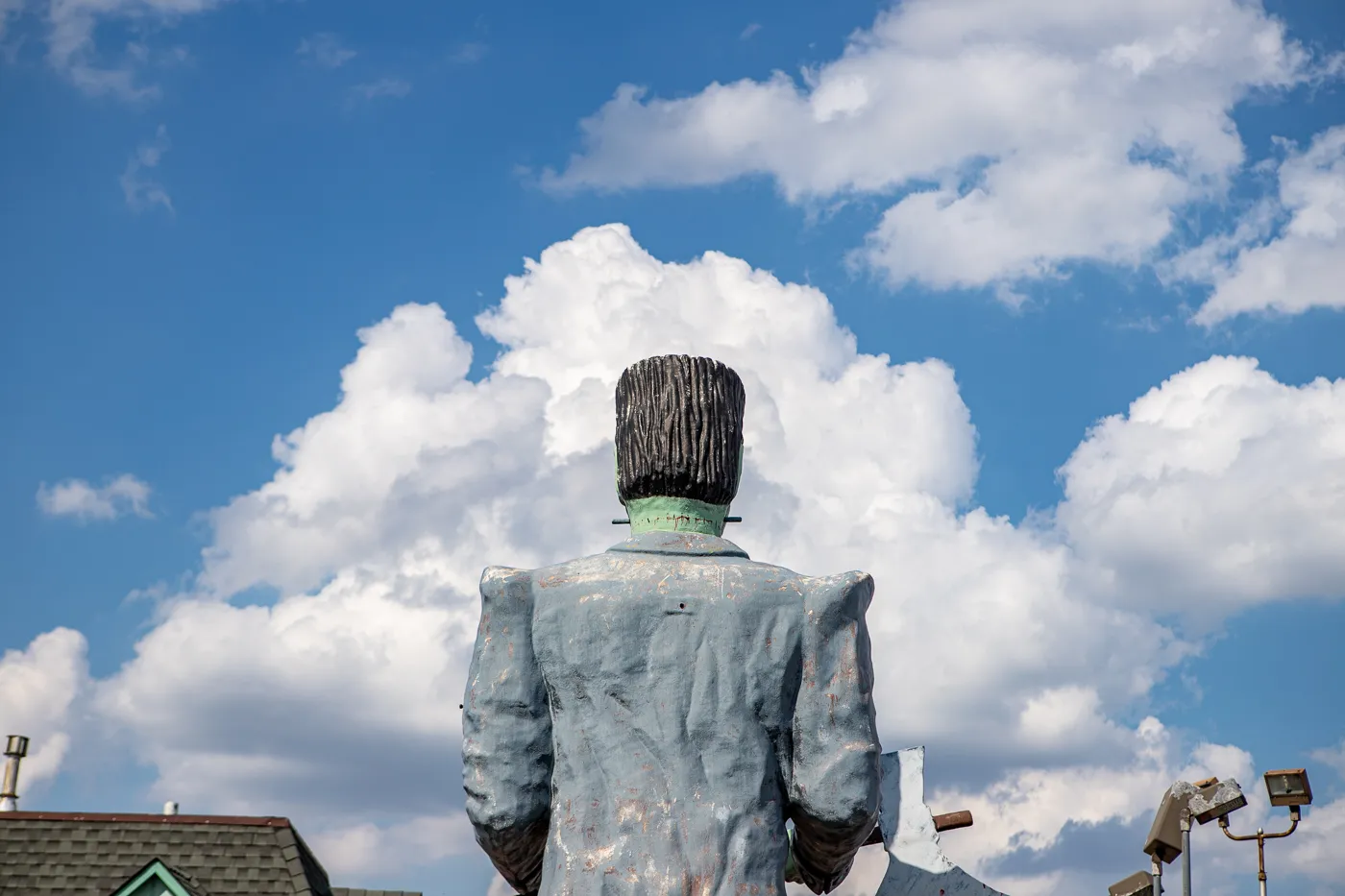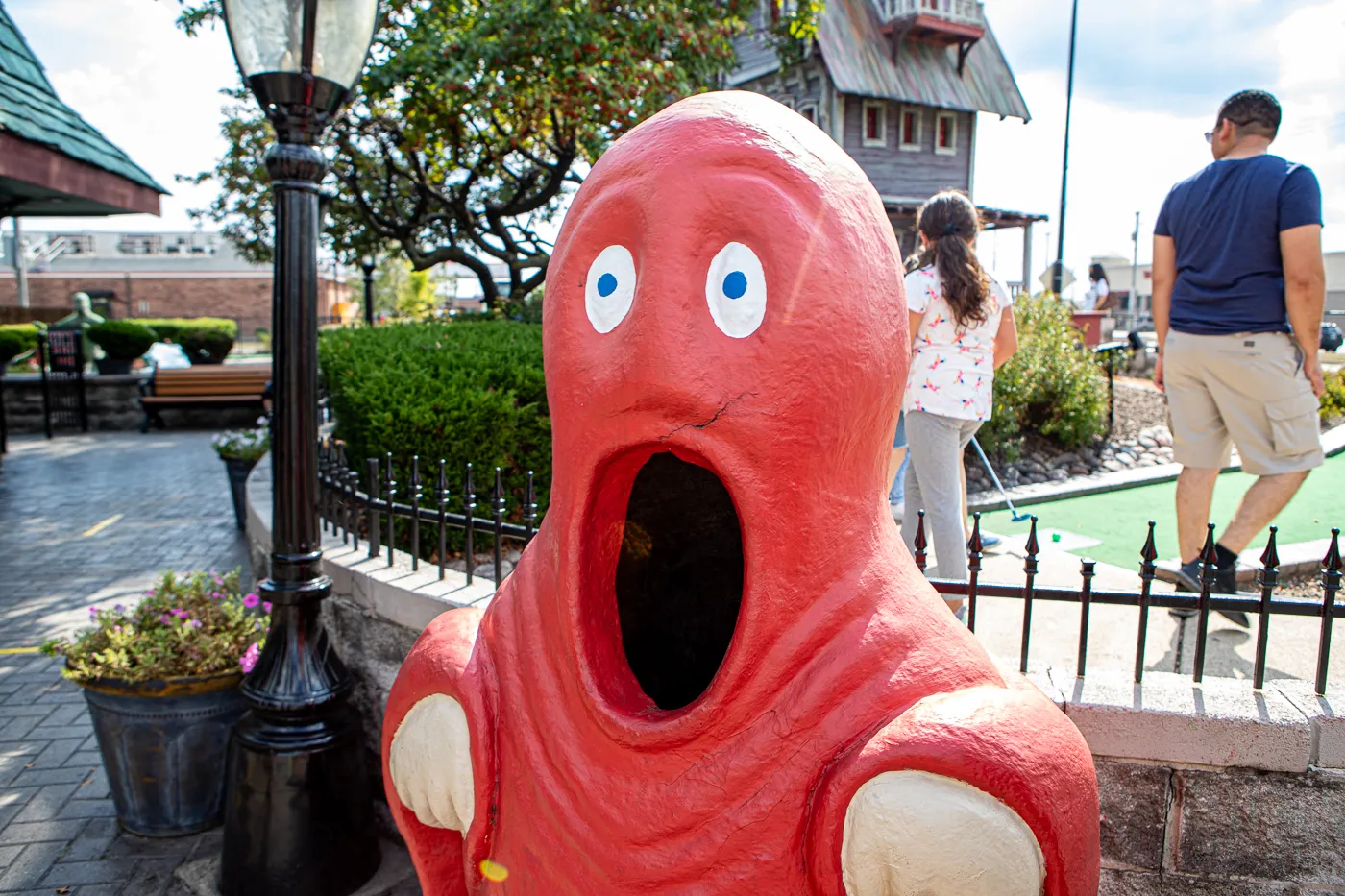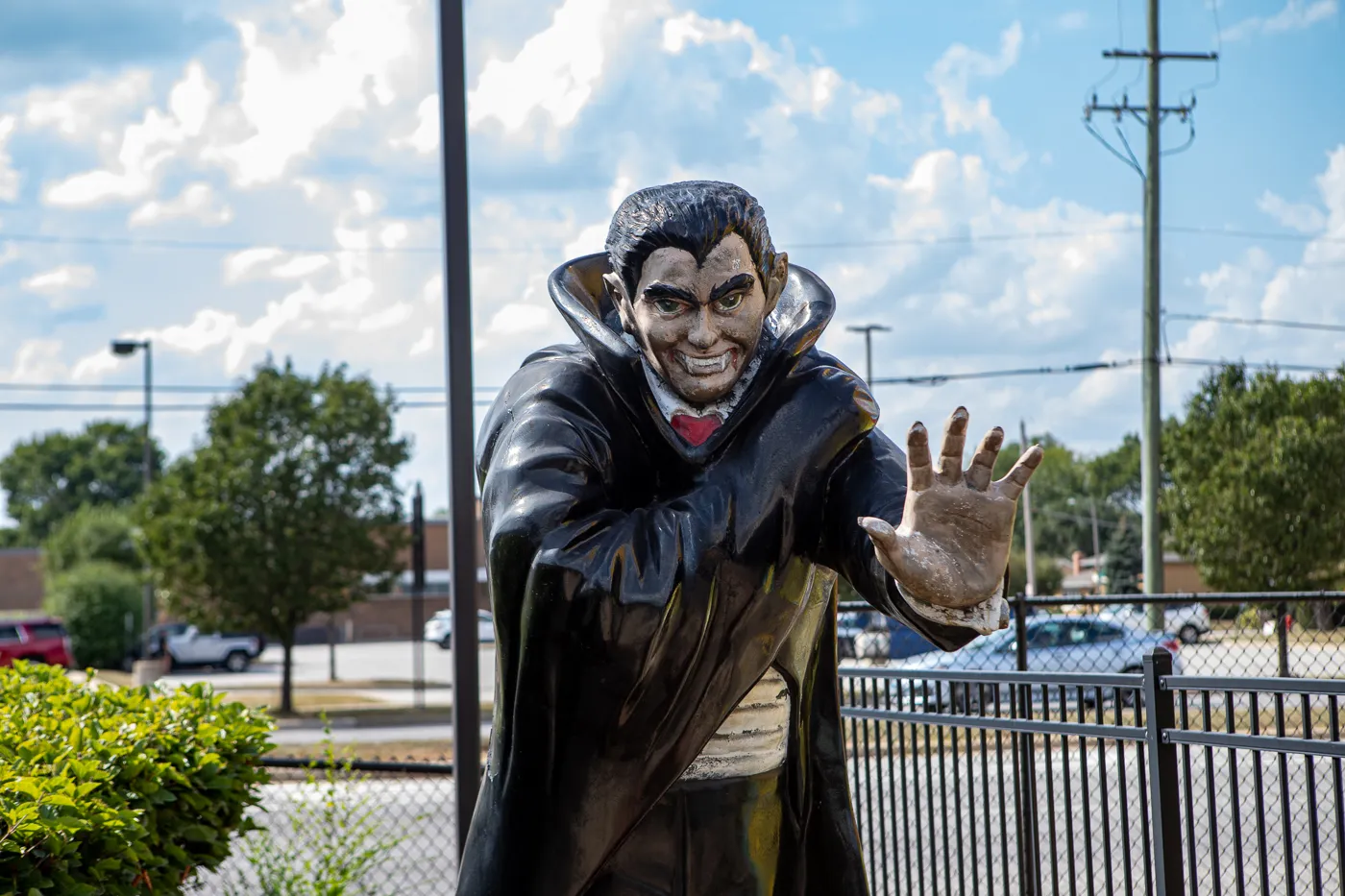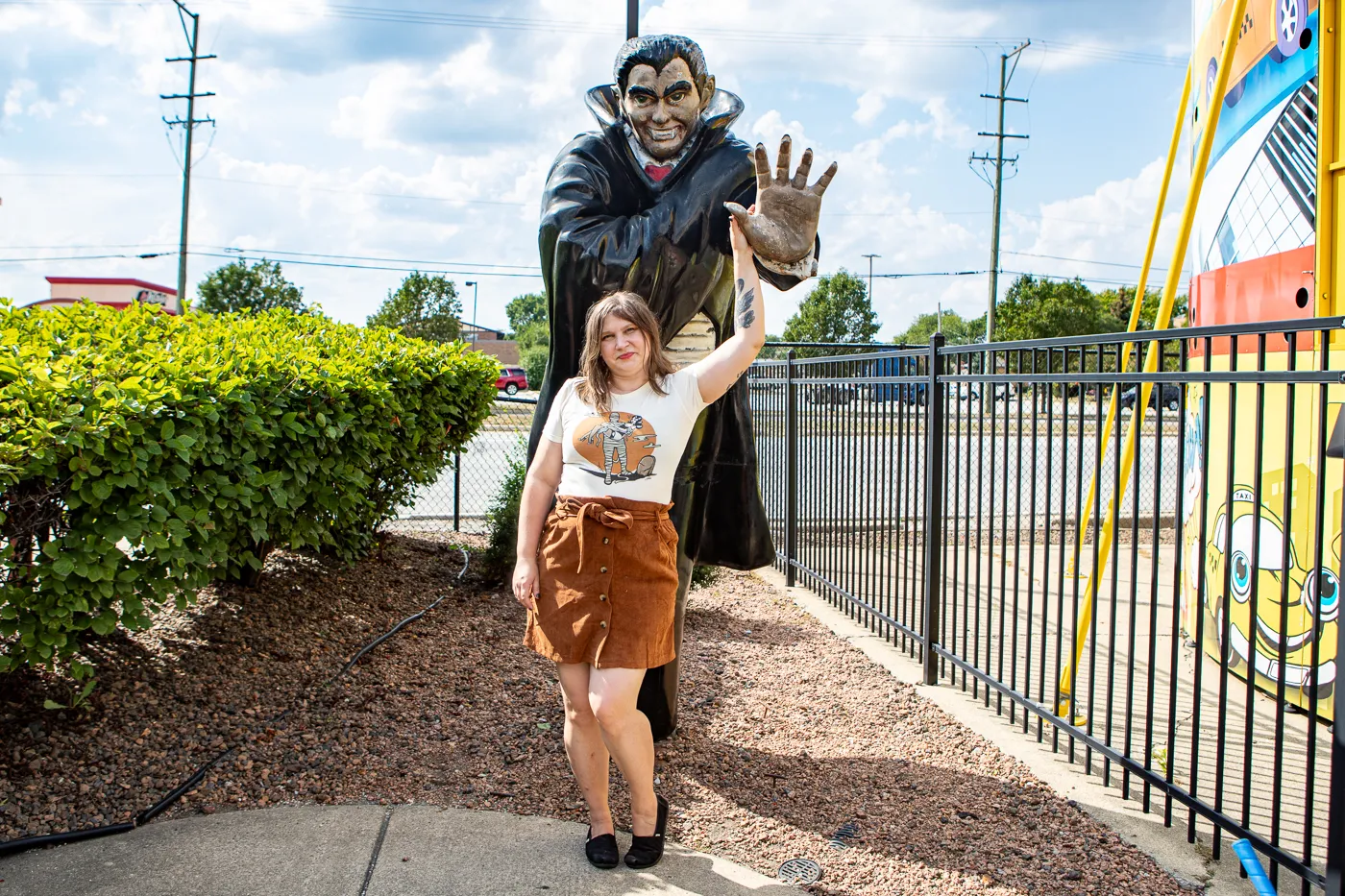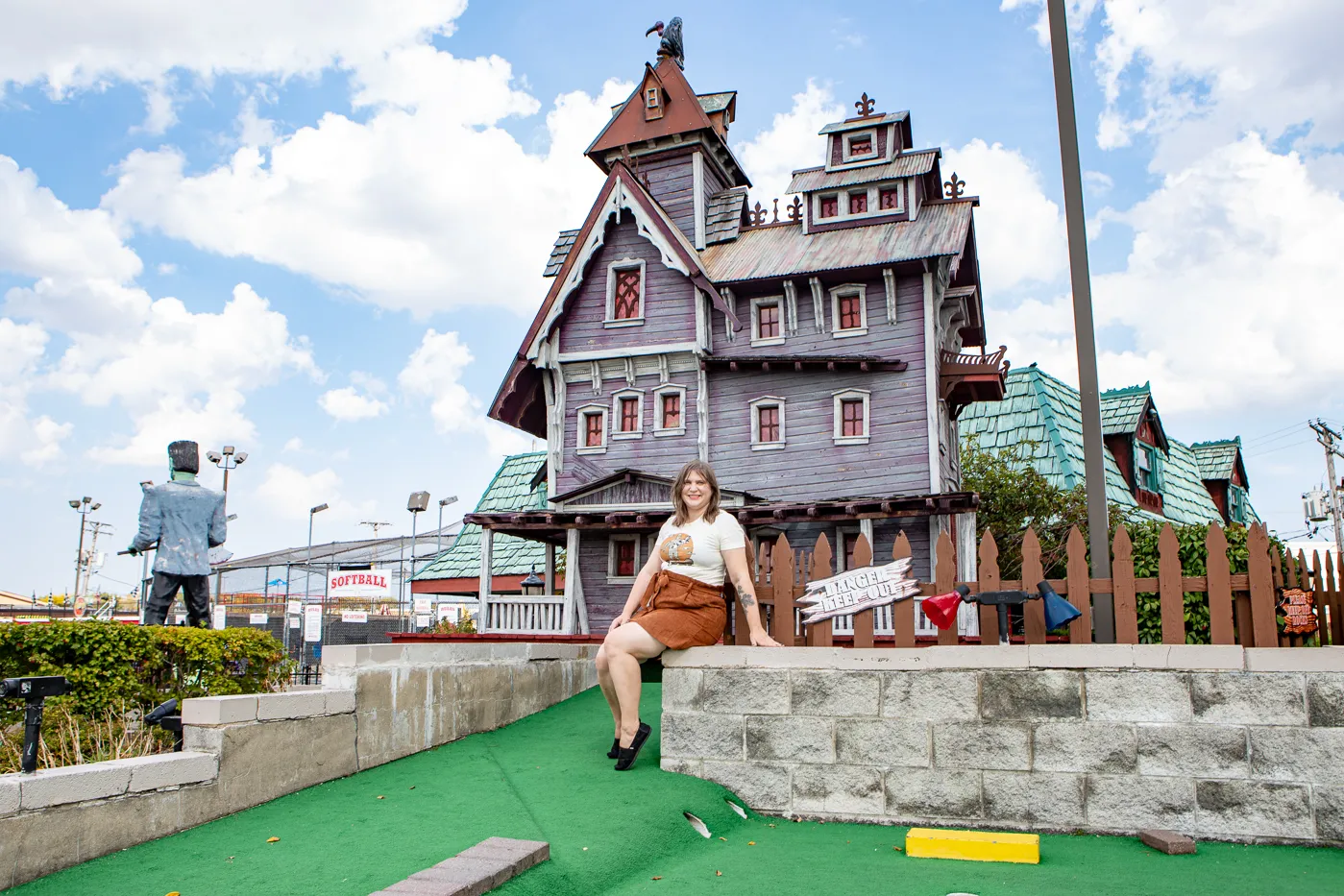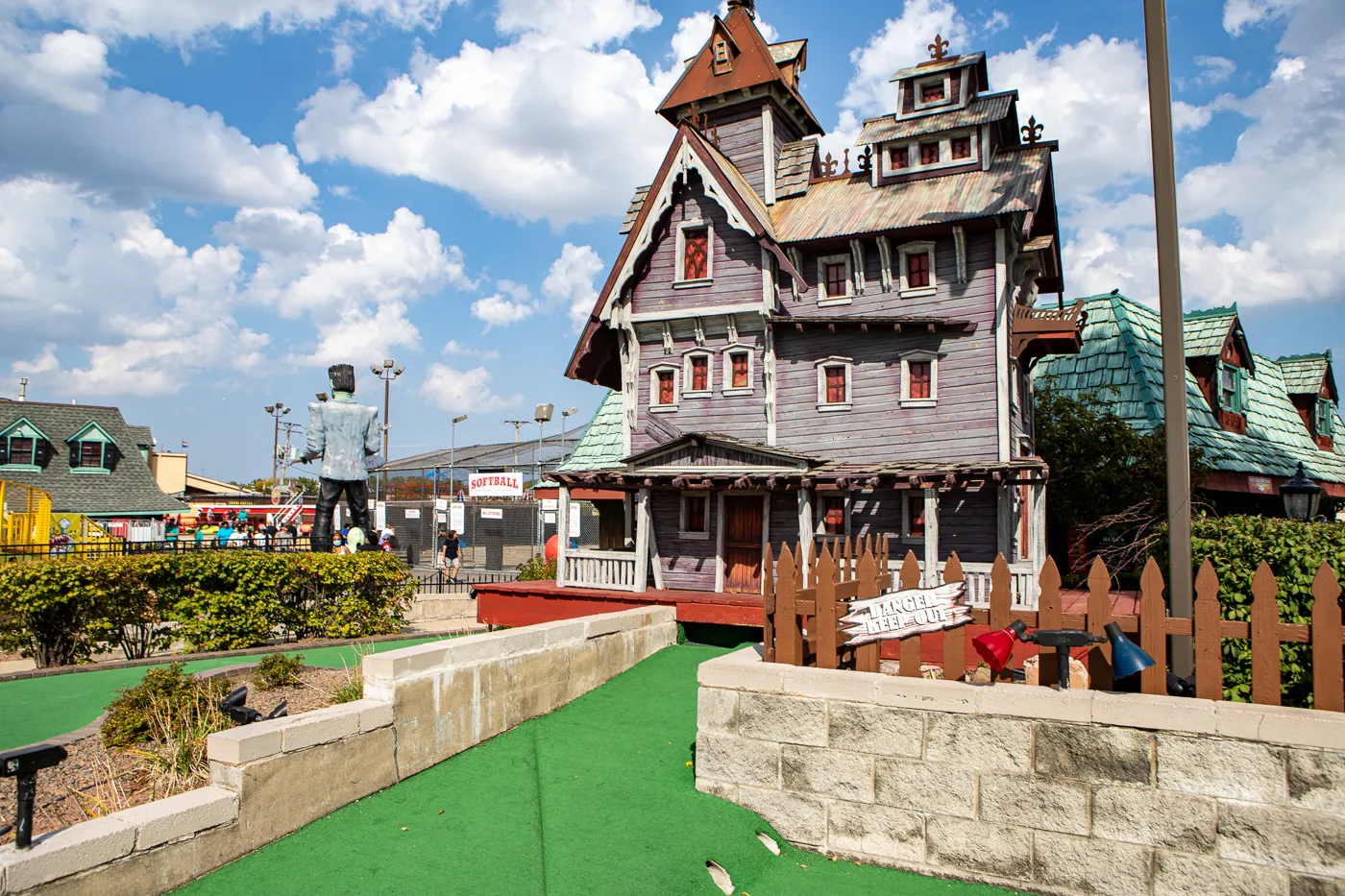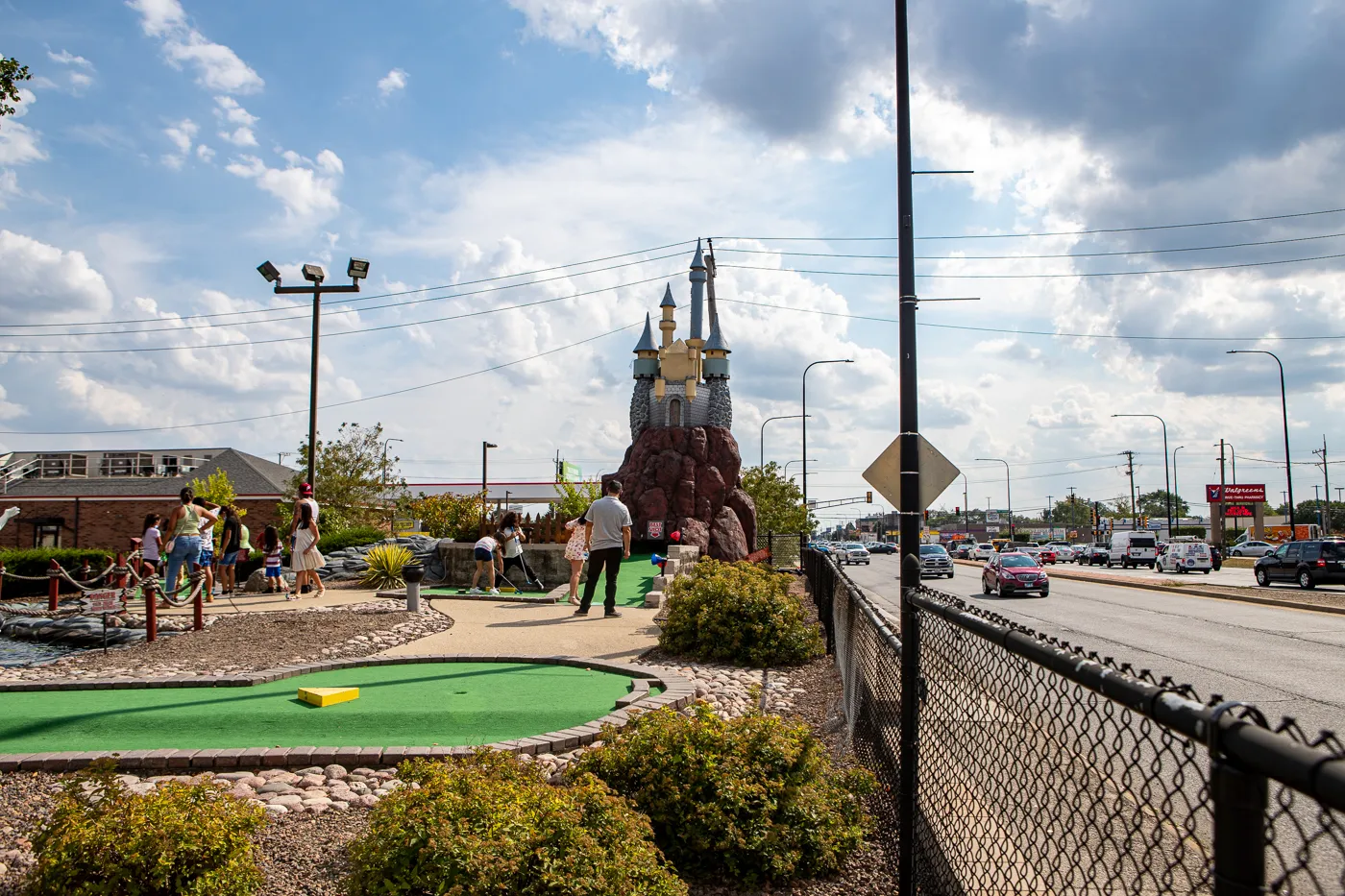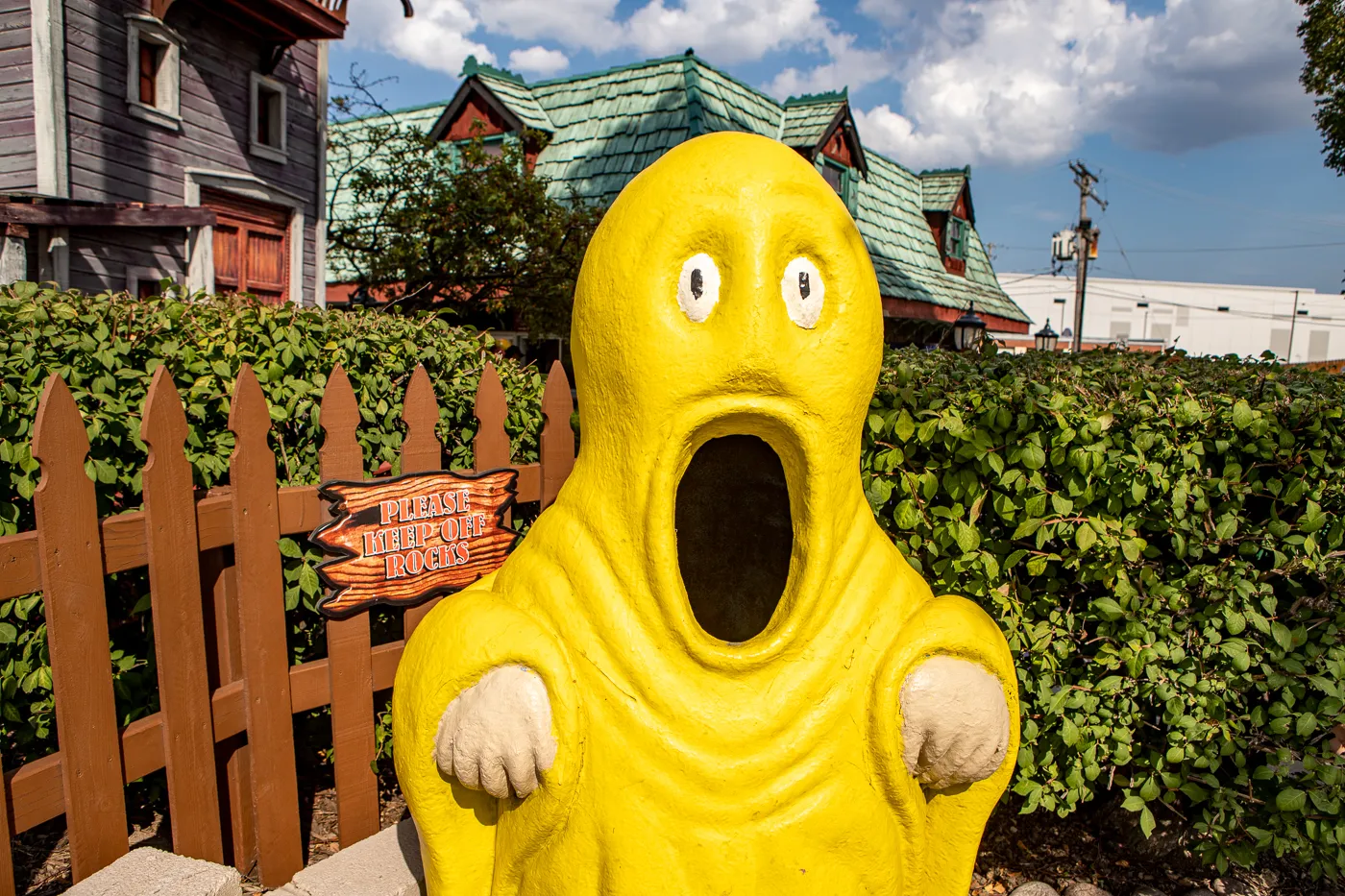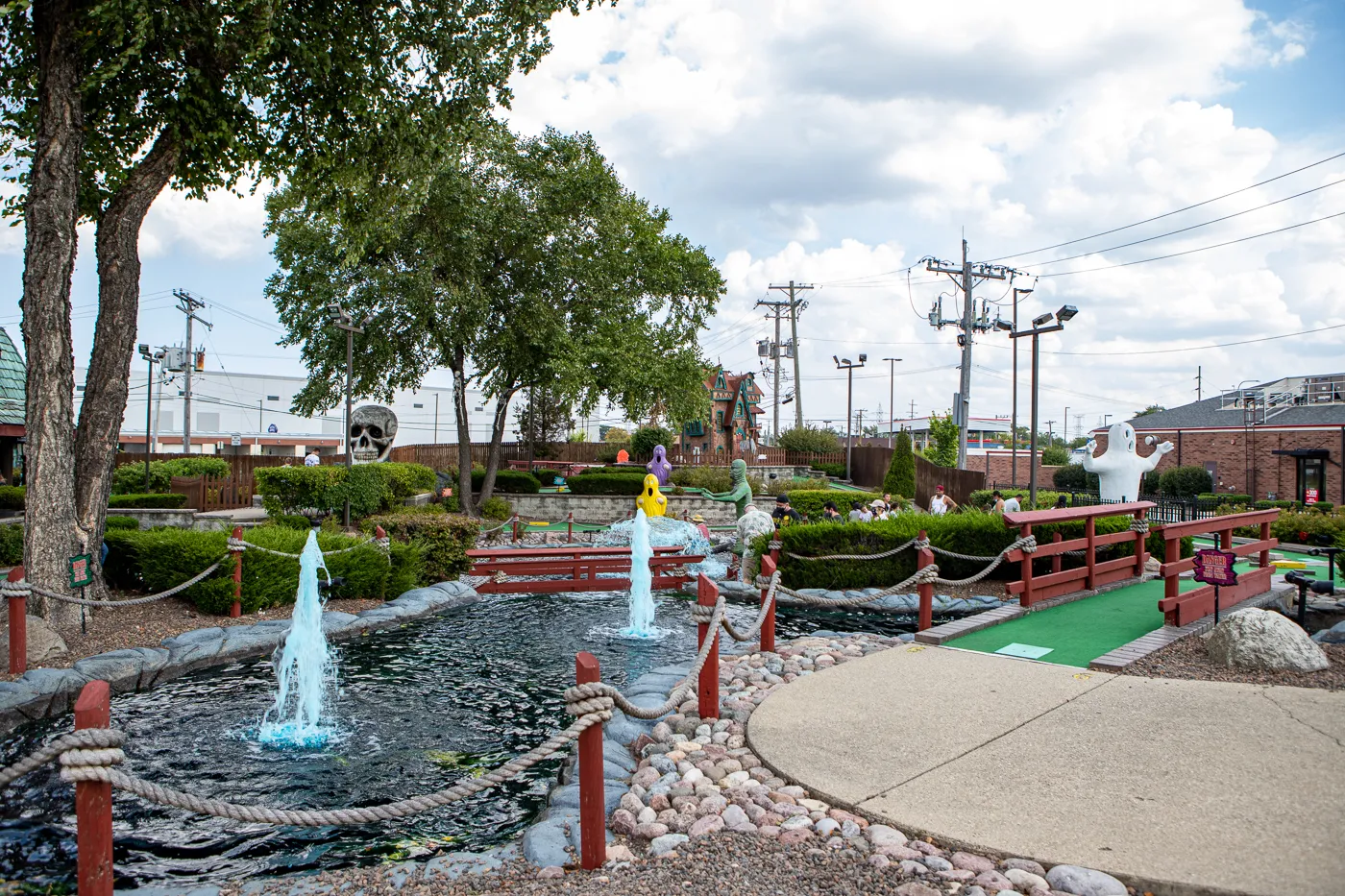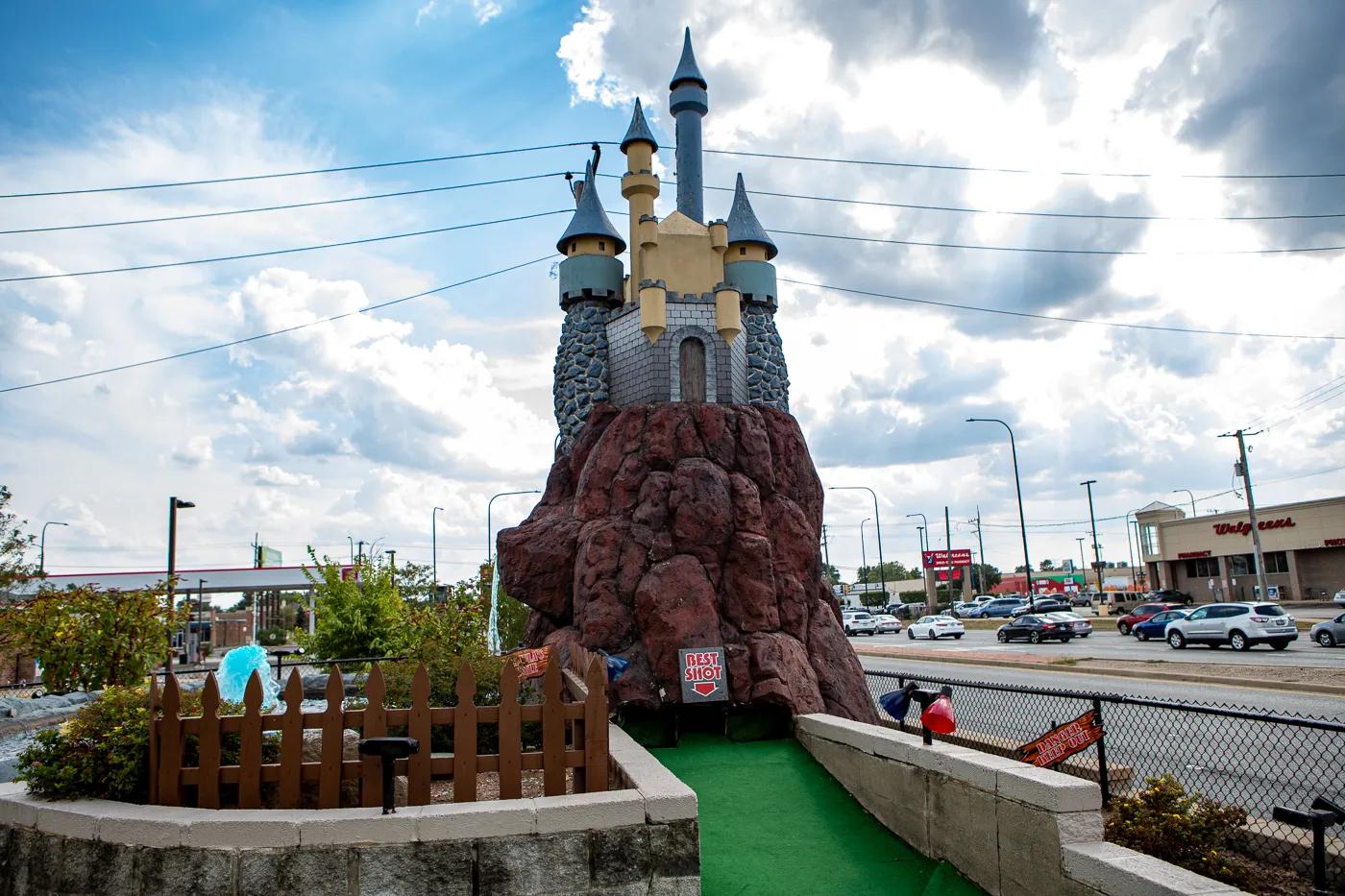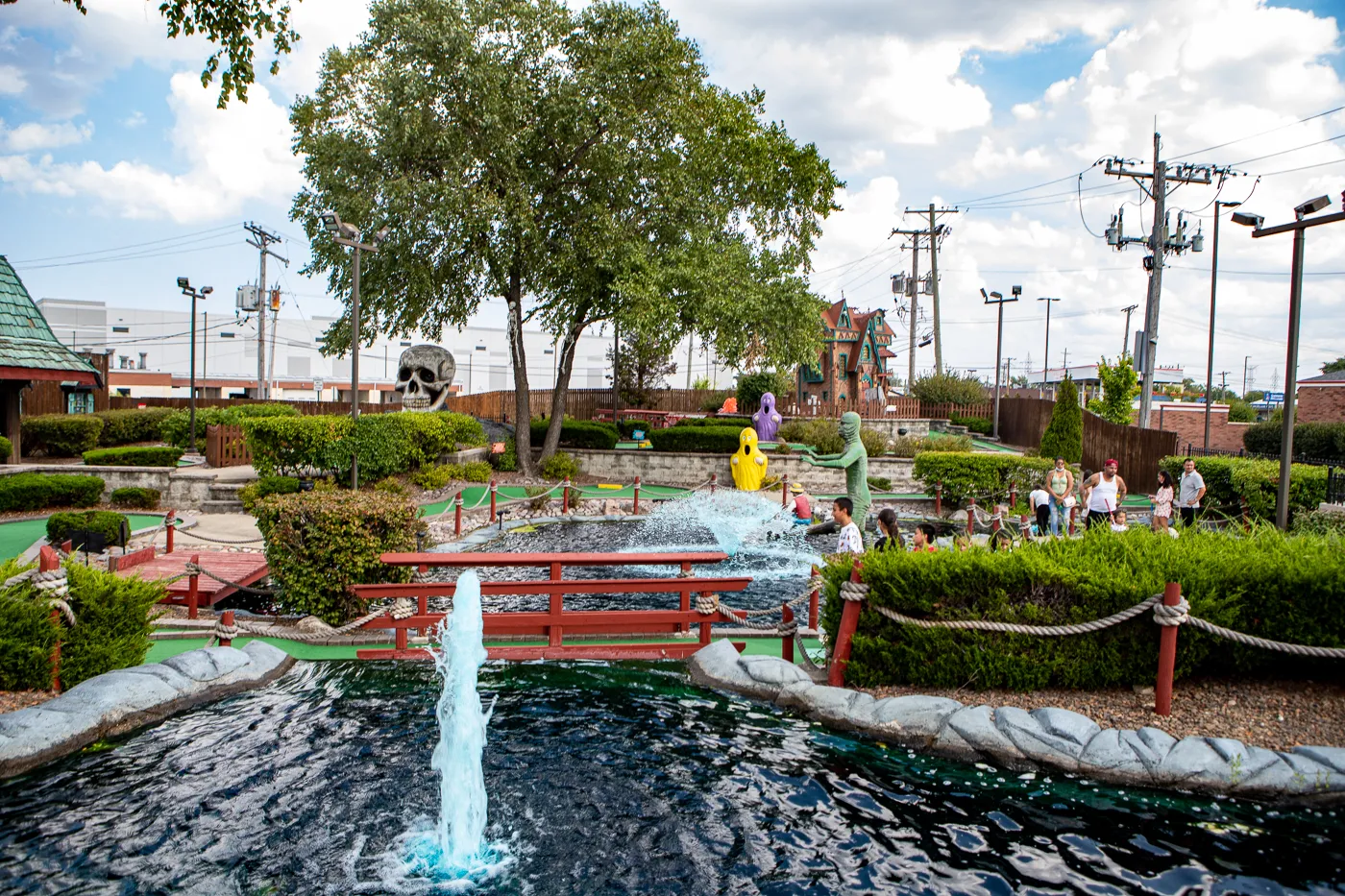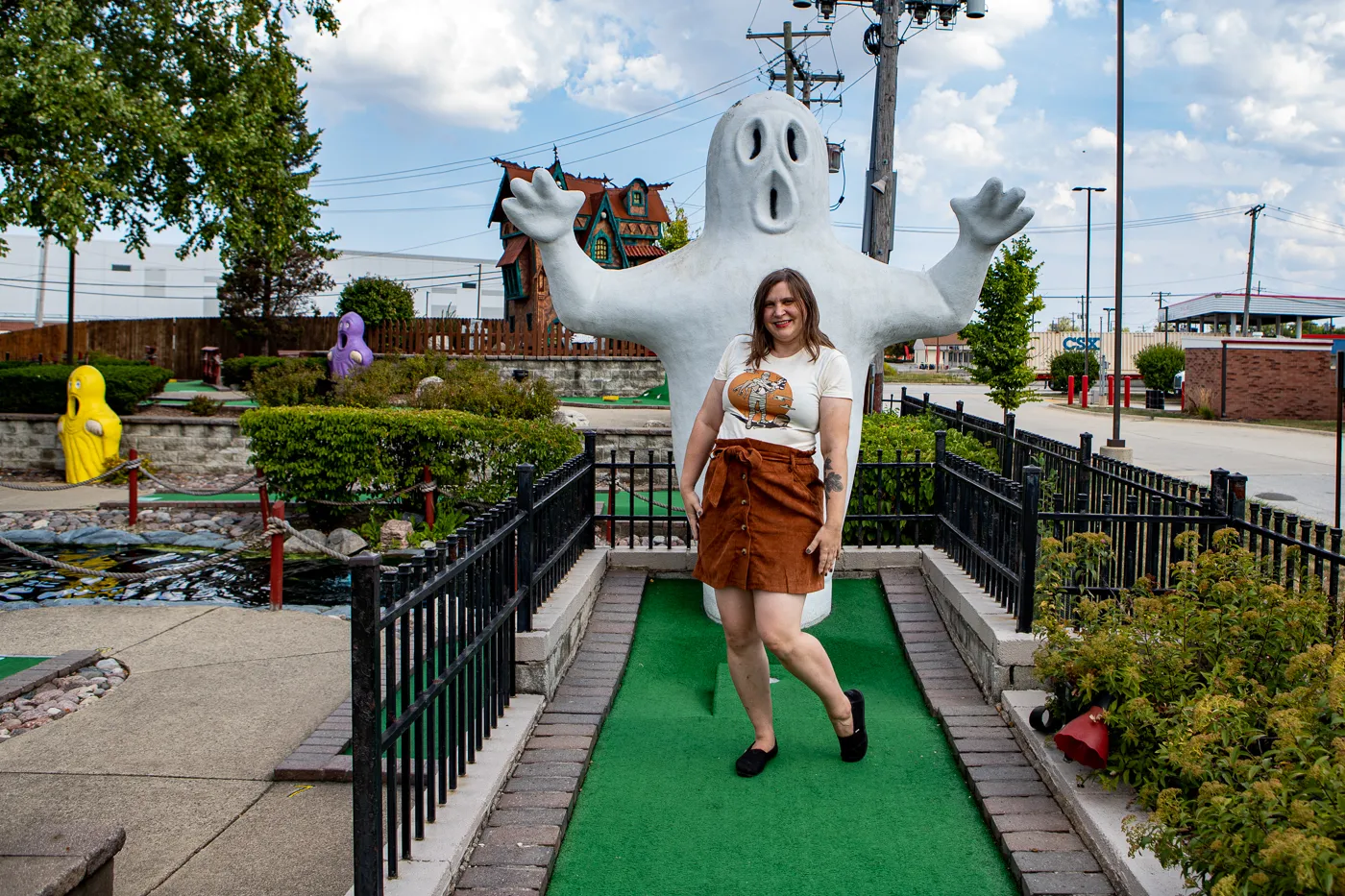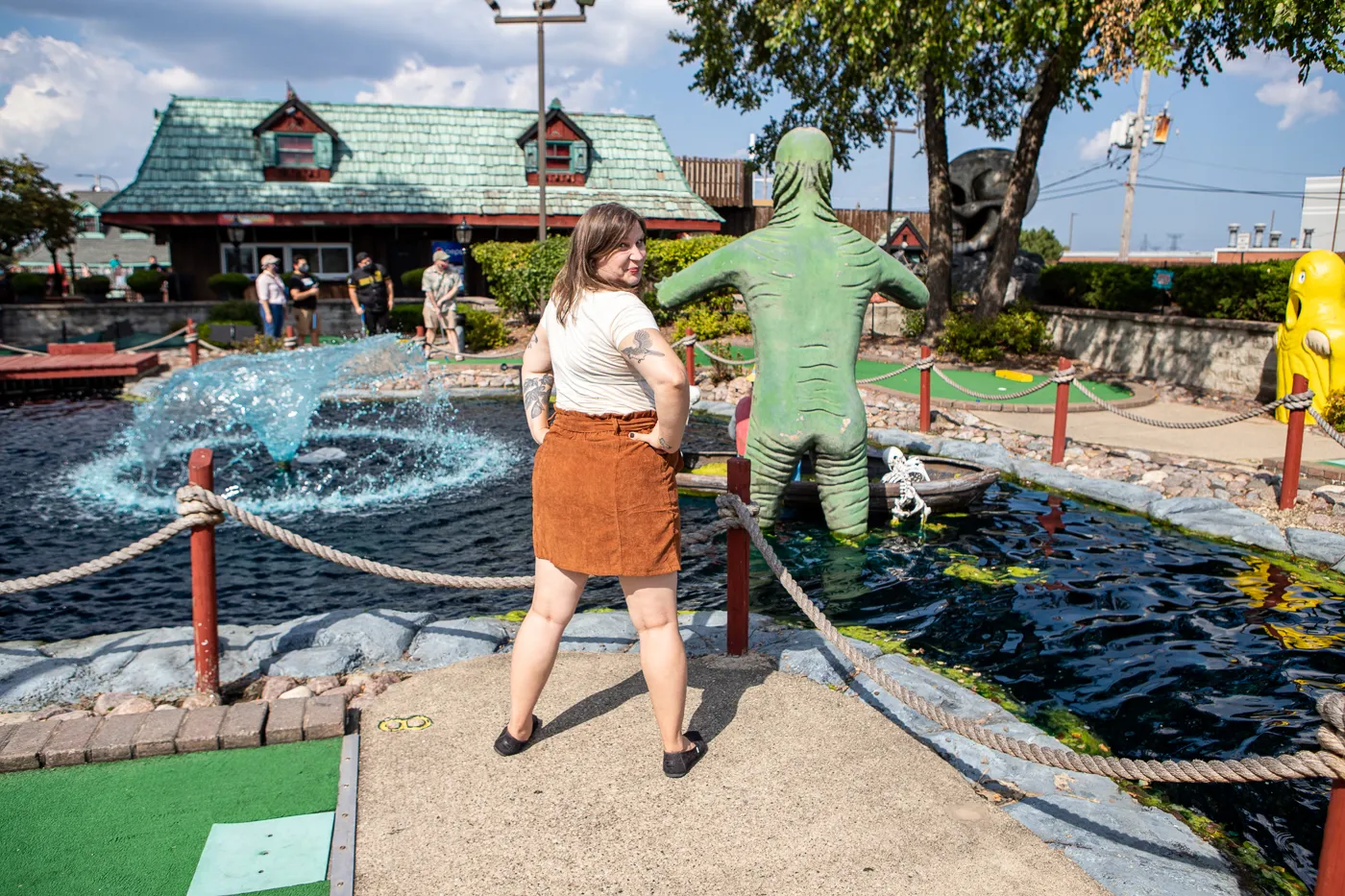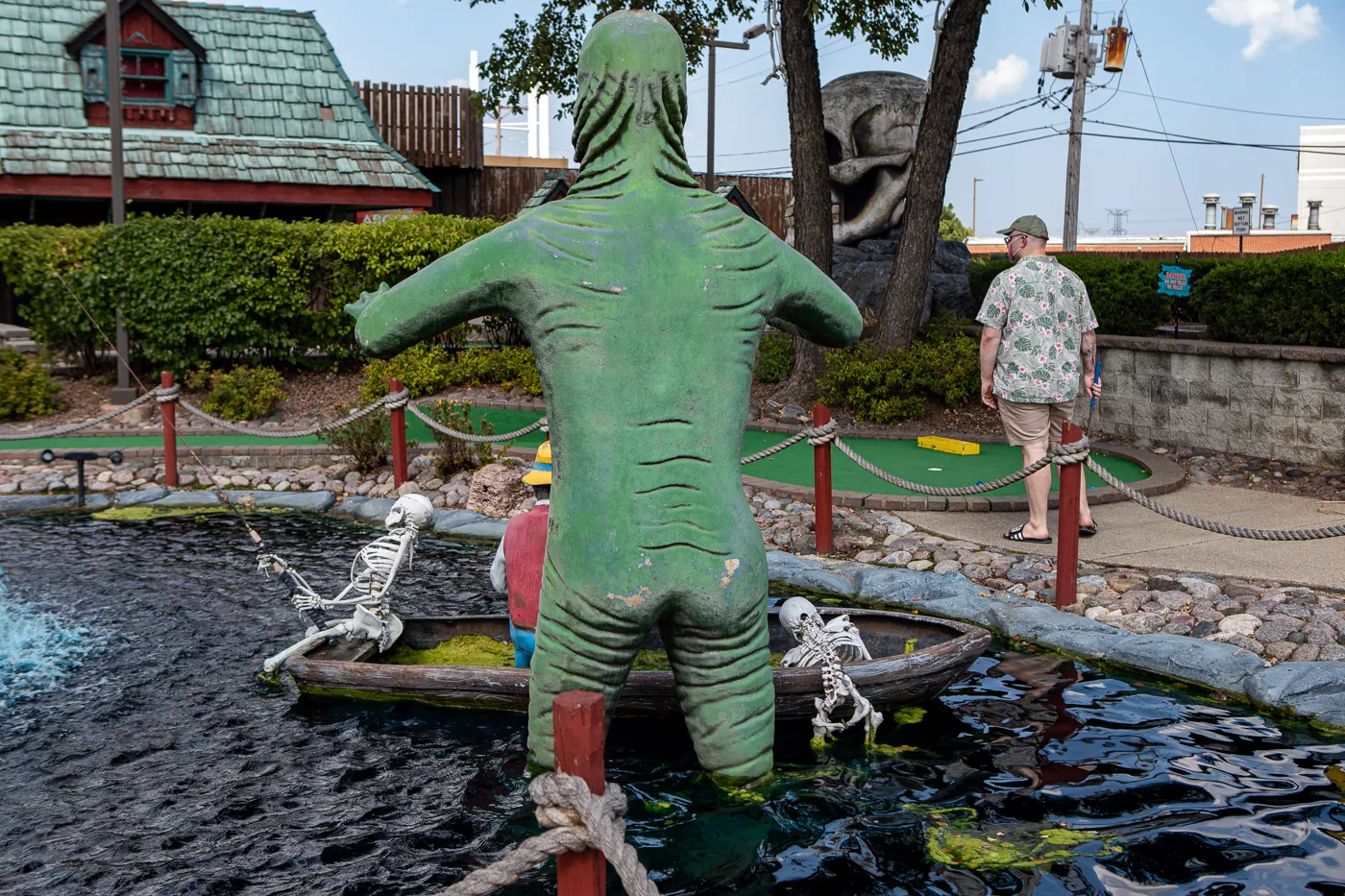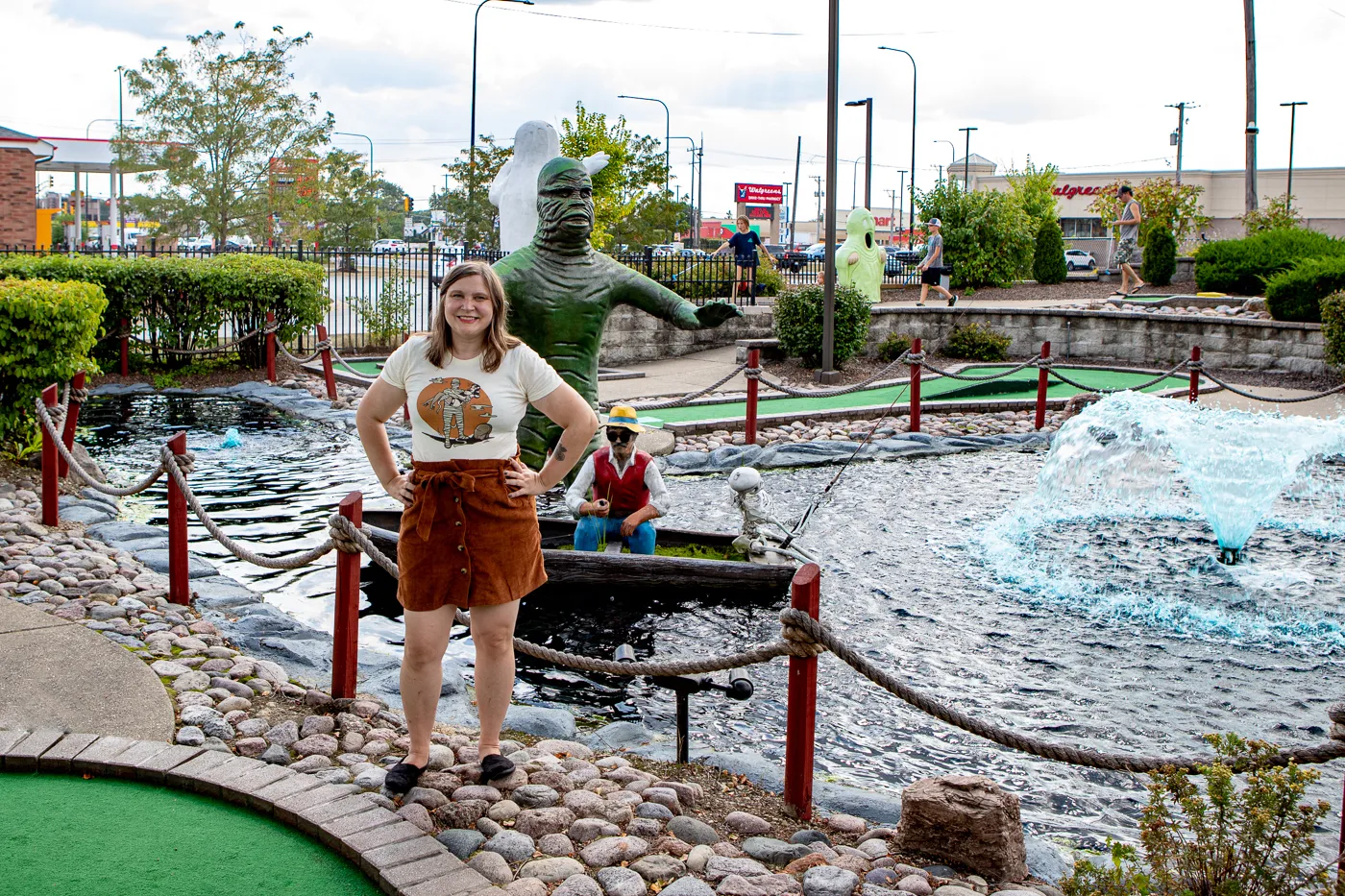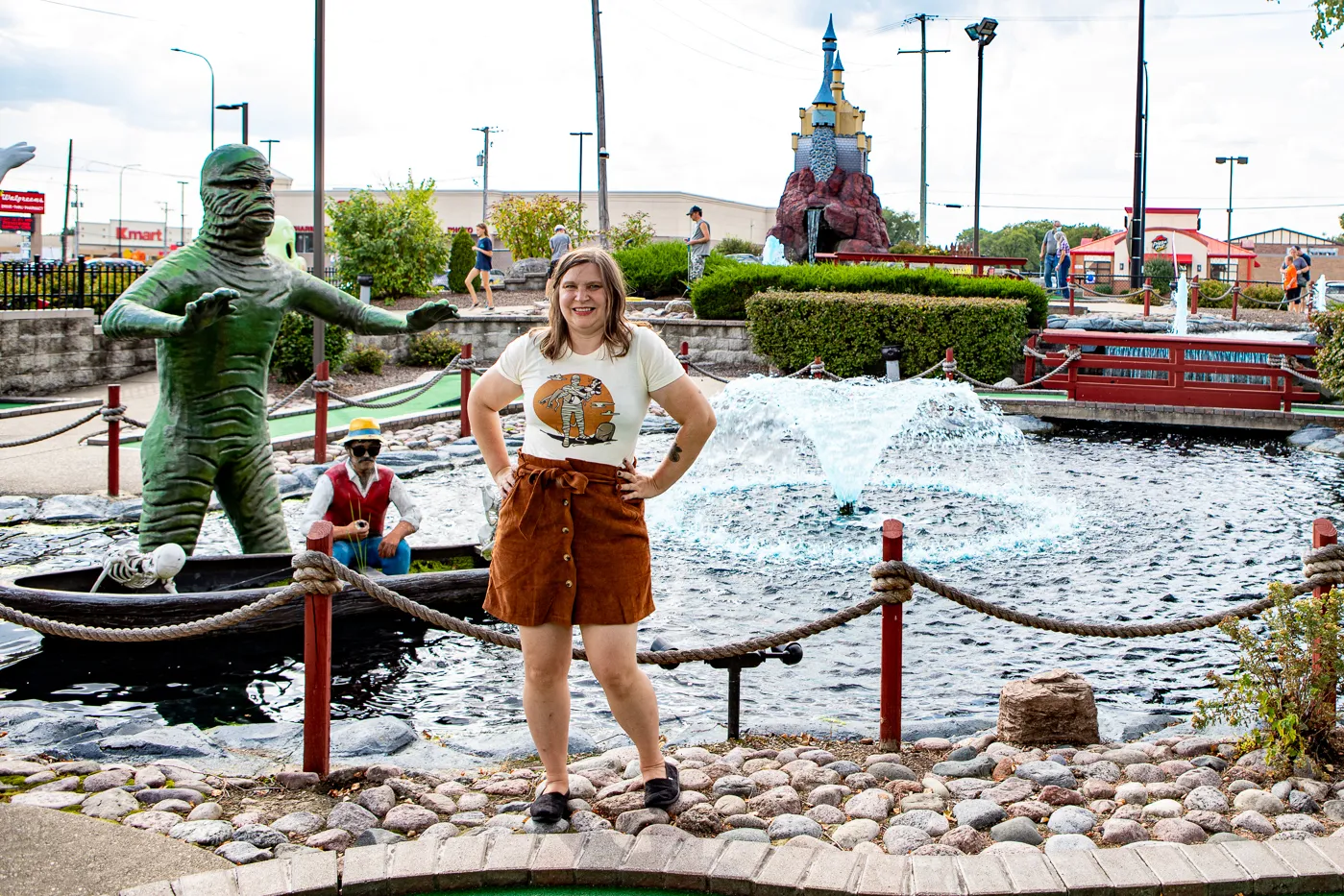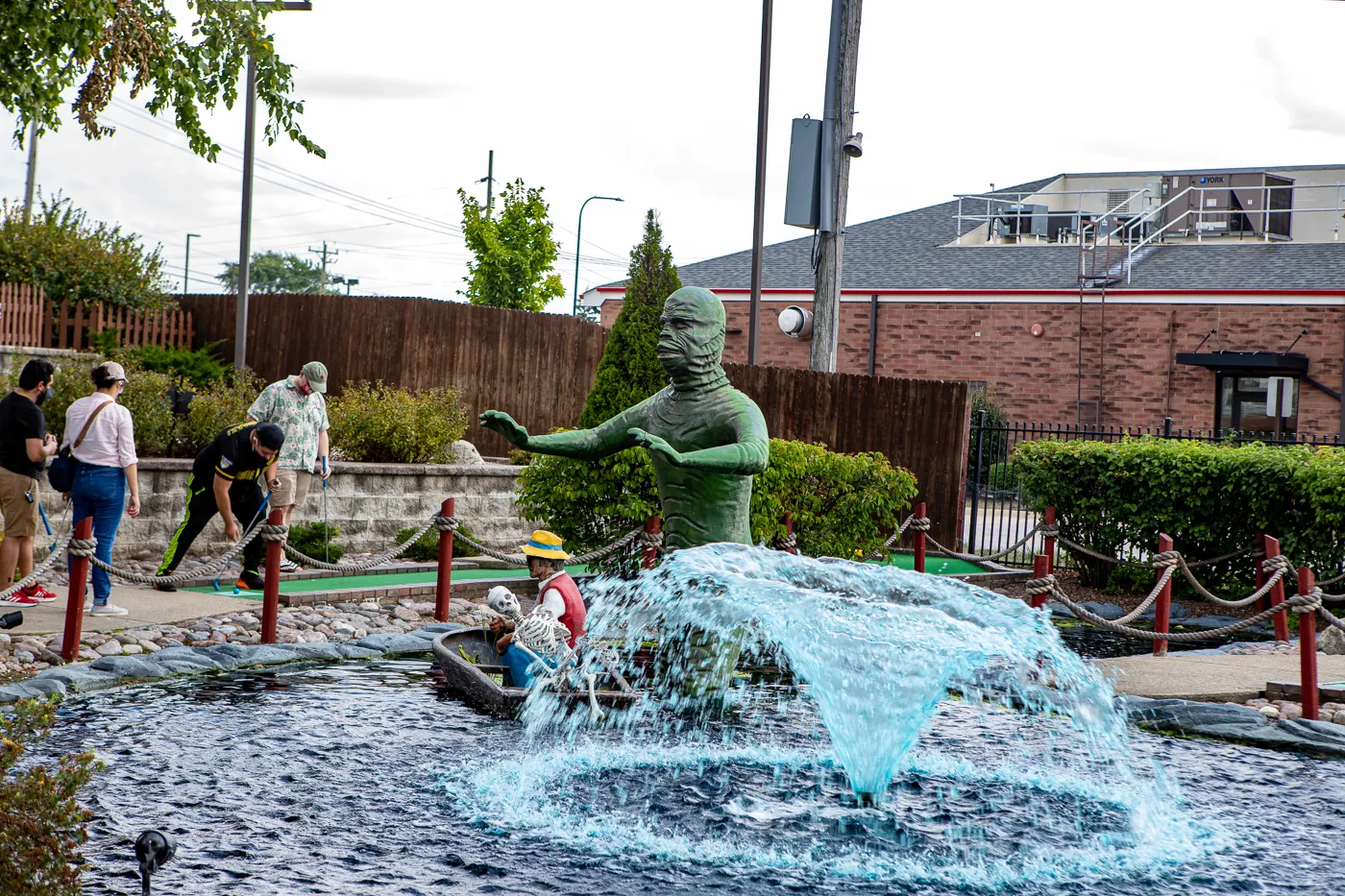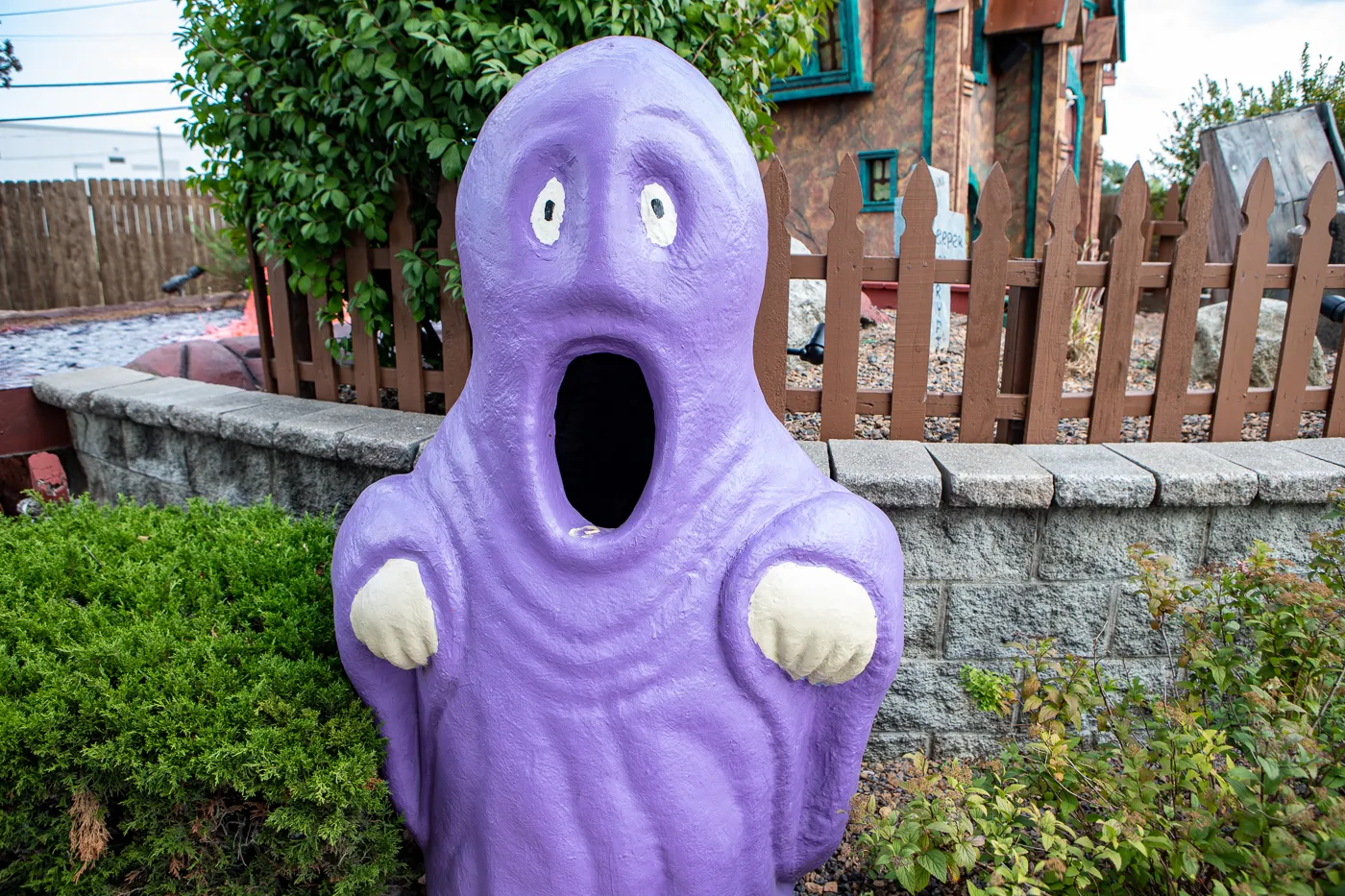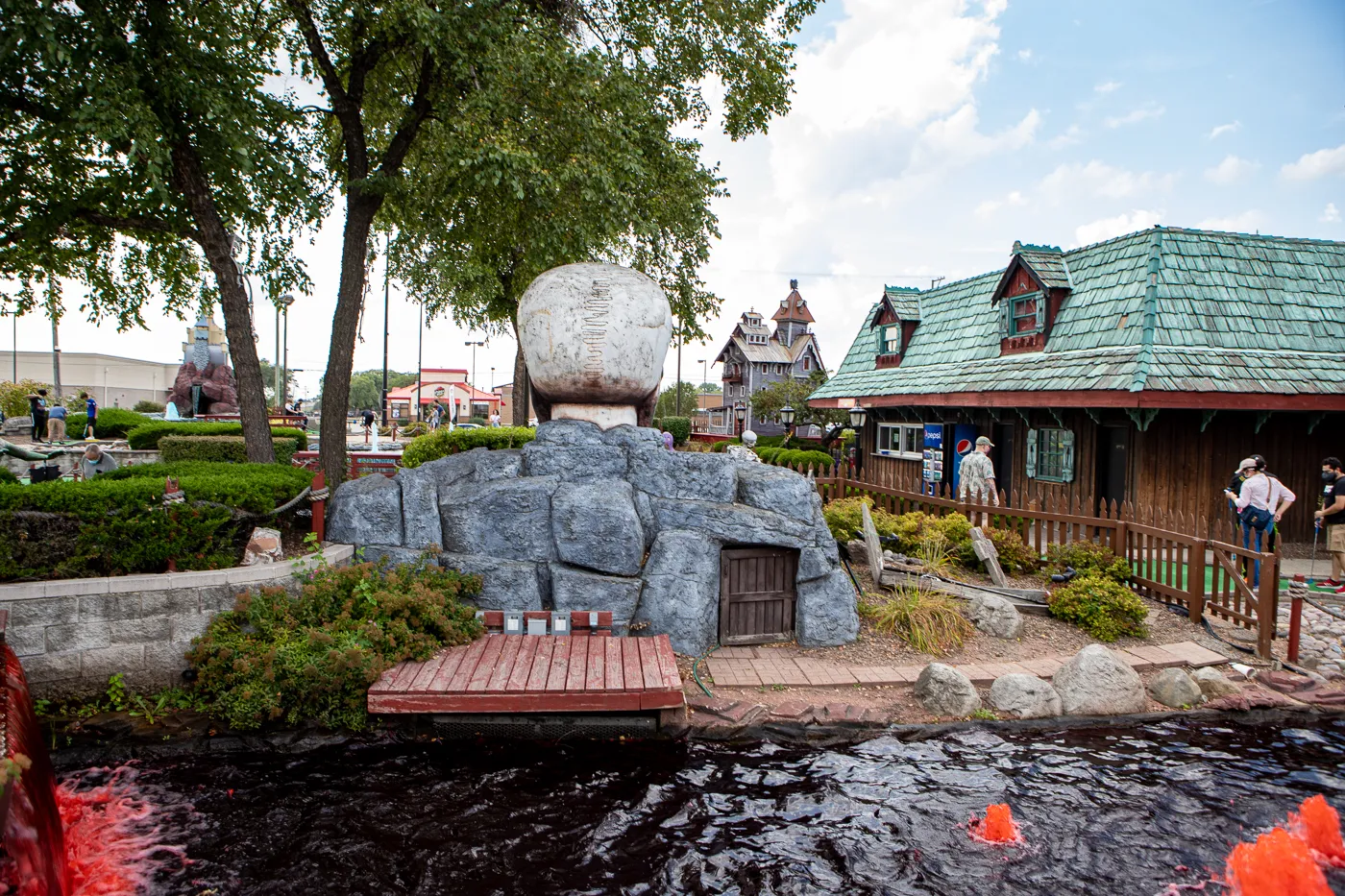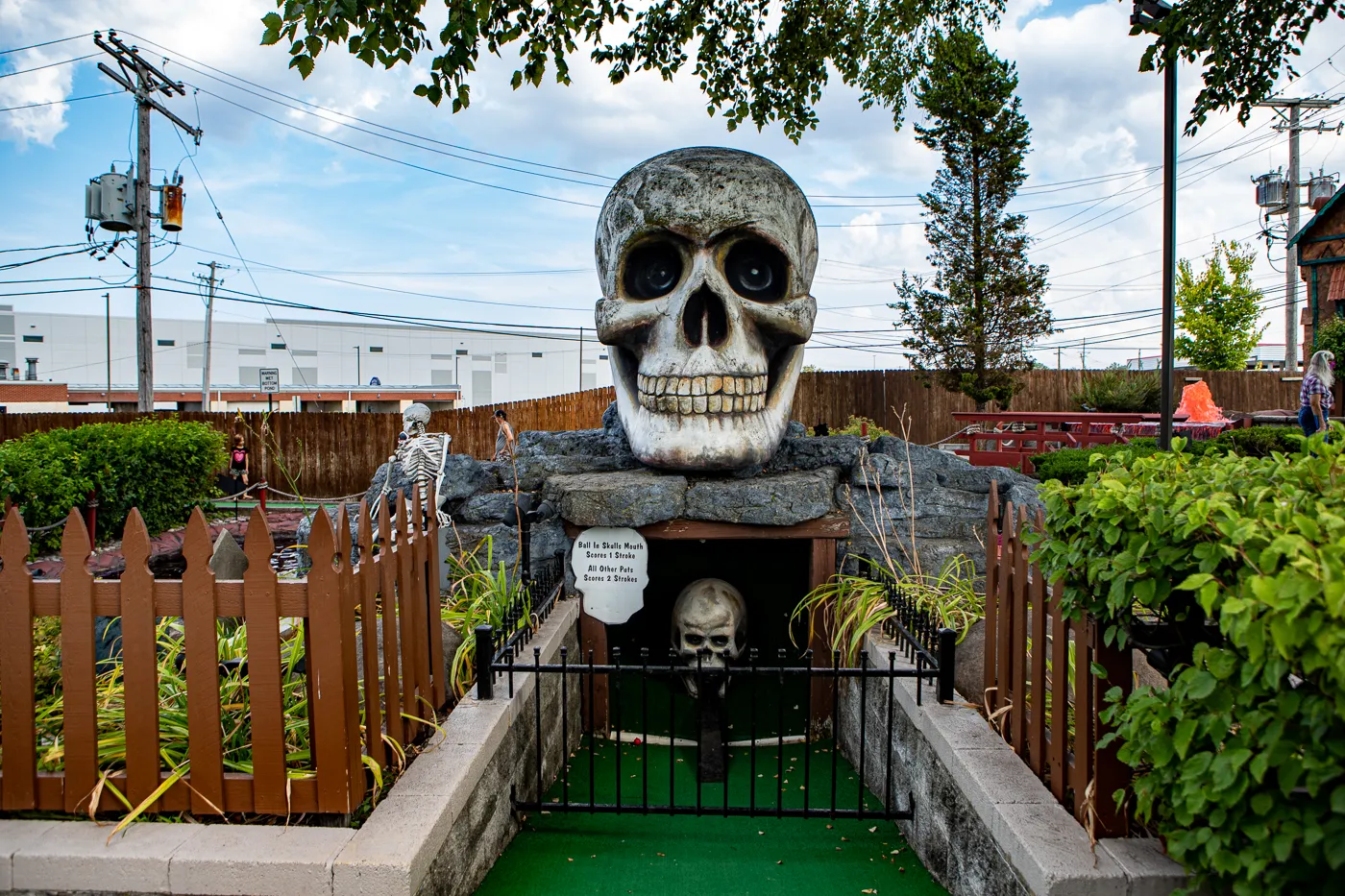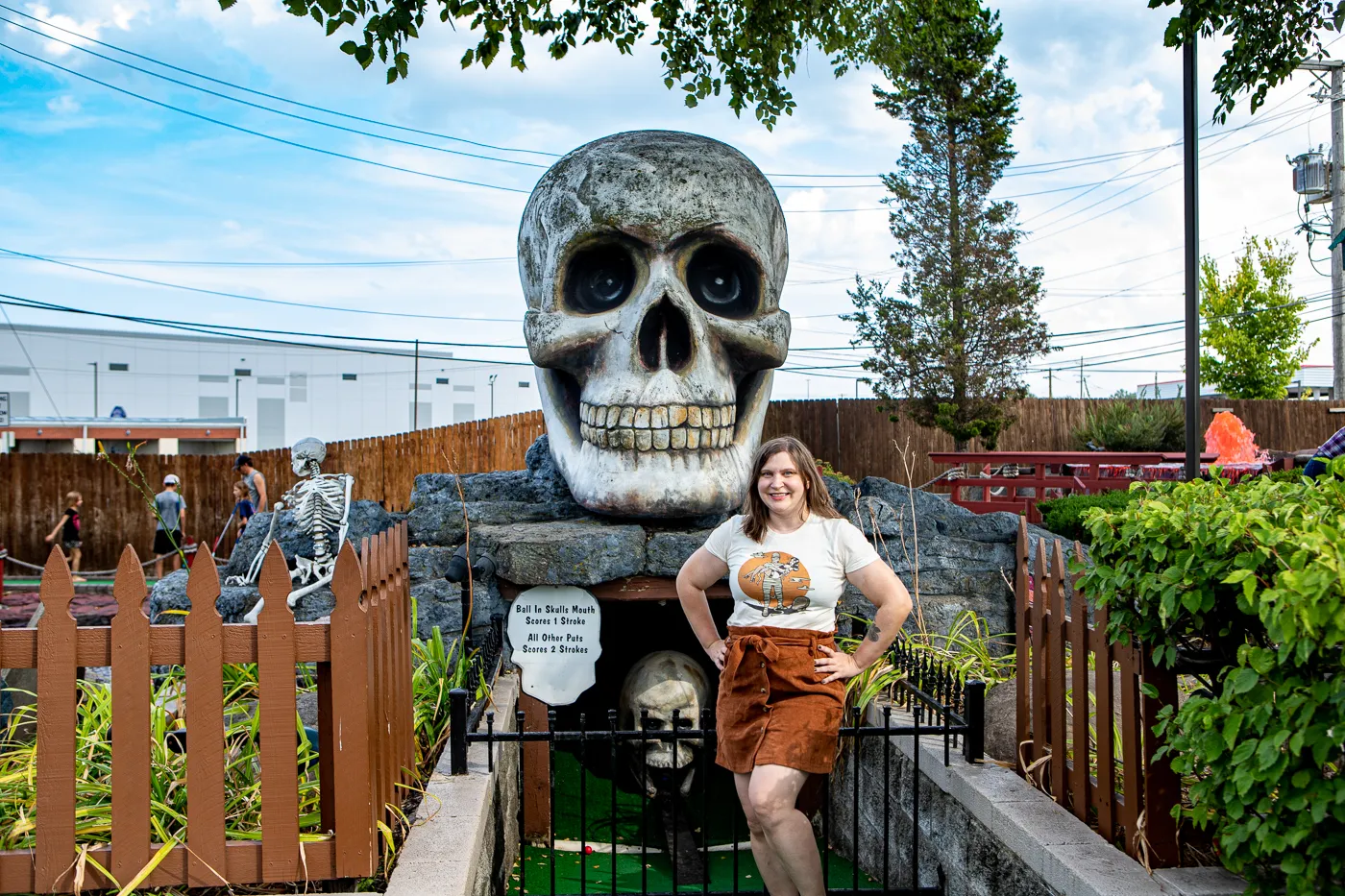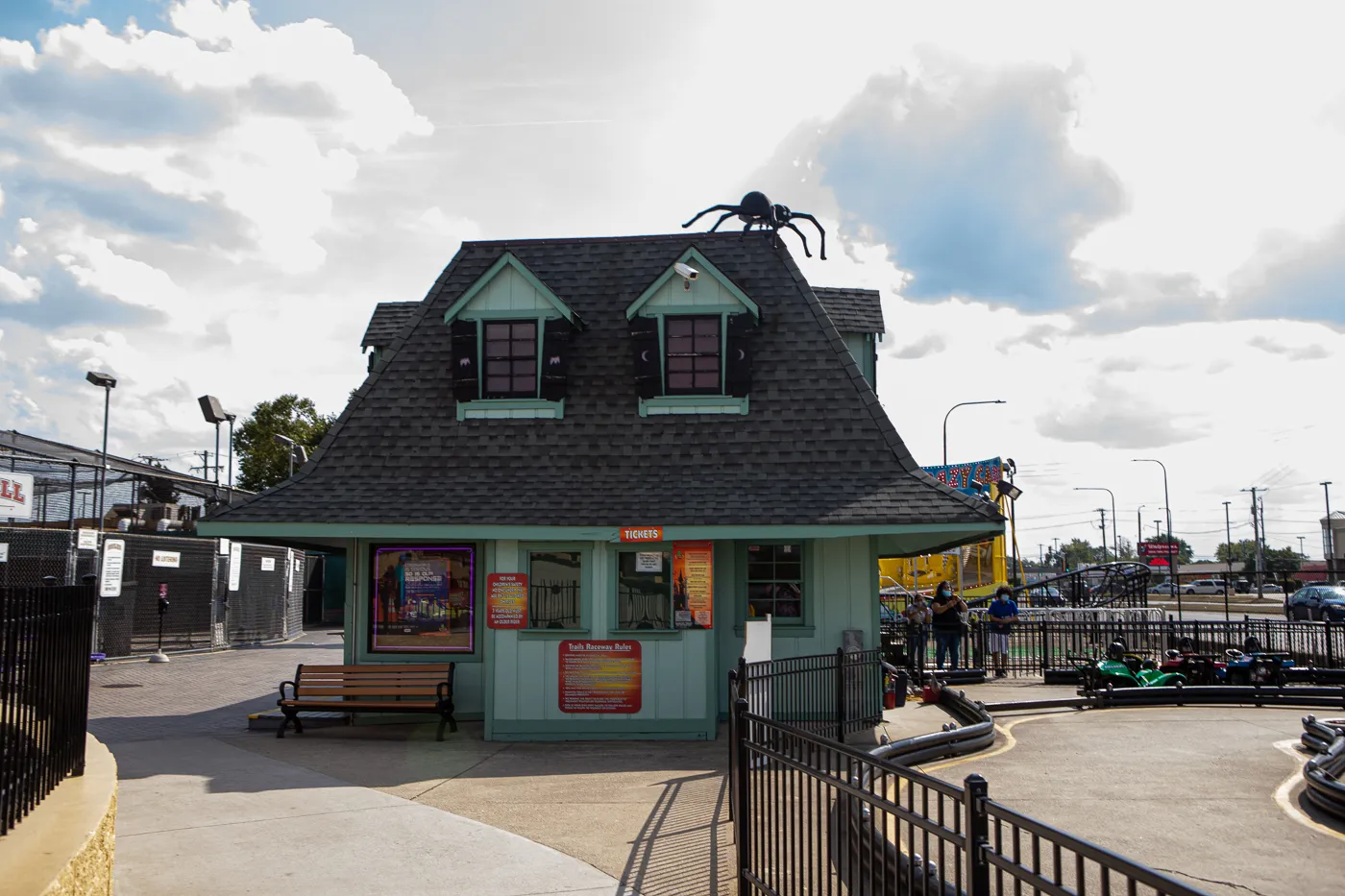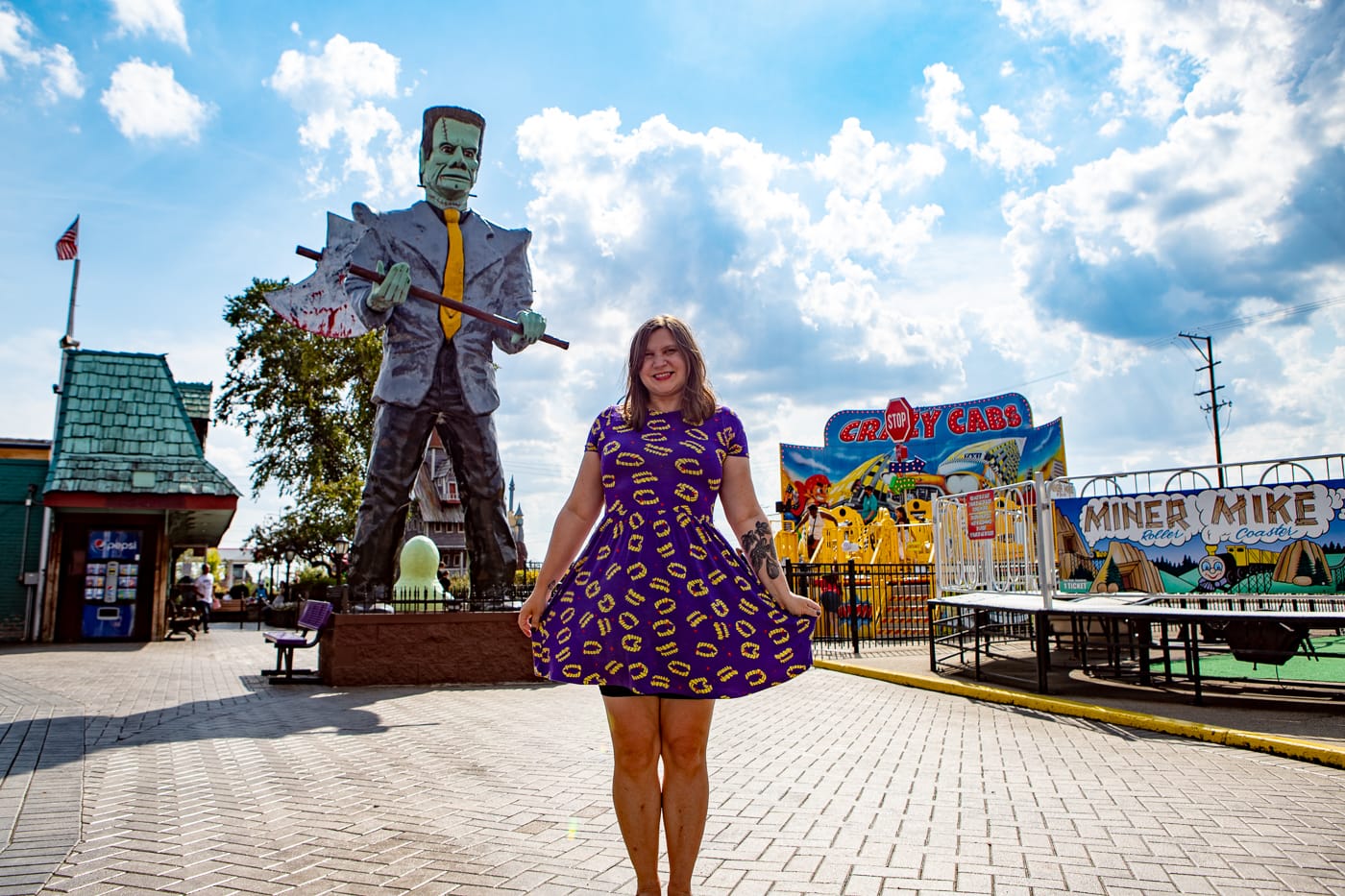 ---
Haunted Trails Frankenstein Muffler Man
Address: 7759 S Harlem Ave, Burbank, IL 60459
Hours: Monday – Thursday, 12 PM – 9 PM; Friday, Saturday & Sunday, 12 PM – 10 PM (some attractions are seasonal)
Cost: Free to See; mini golf and arcade game costs vary
Check the official website for up-to-date hours and costs.
---
Pin this Illinois roadside attraction: