I hadn't planned to stay at the Shamrock Country Inn motel in Shamrock, Texas on my Route 66 road trip. Originally I was meant to spend two nights in Oklahoma City then drive to Amarillo (and stay at the Big Texan motel). But I had a lot of ground to cover and a lot of roadside attractions to see and was itching to move on and pack in as much as I could. So I left Oklahoma city a day early and decided to split up the drive.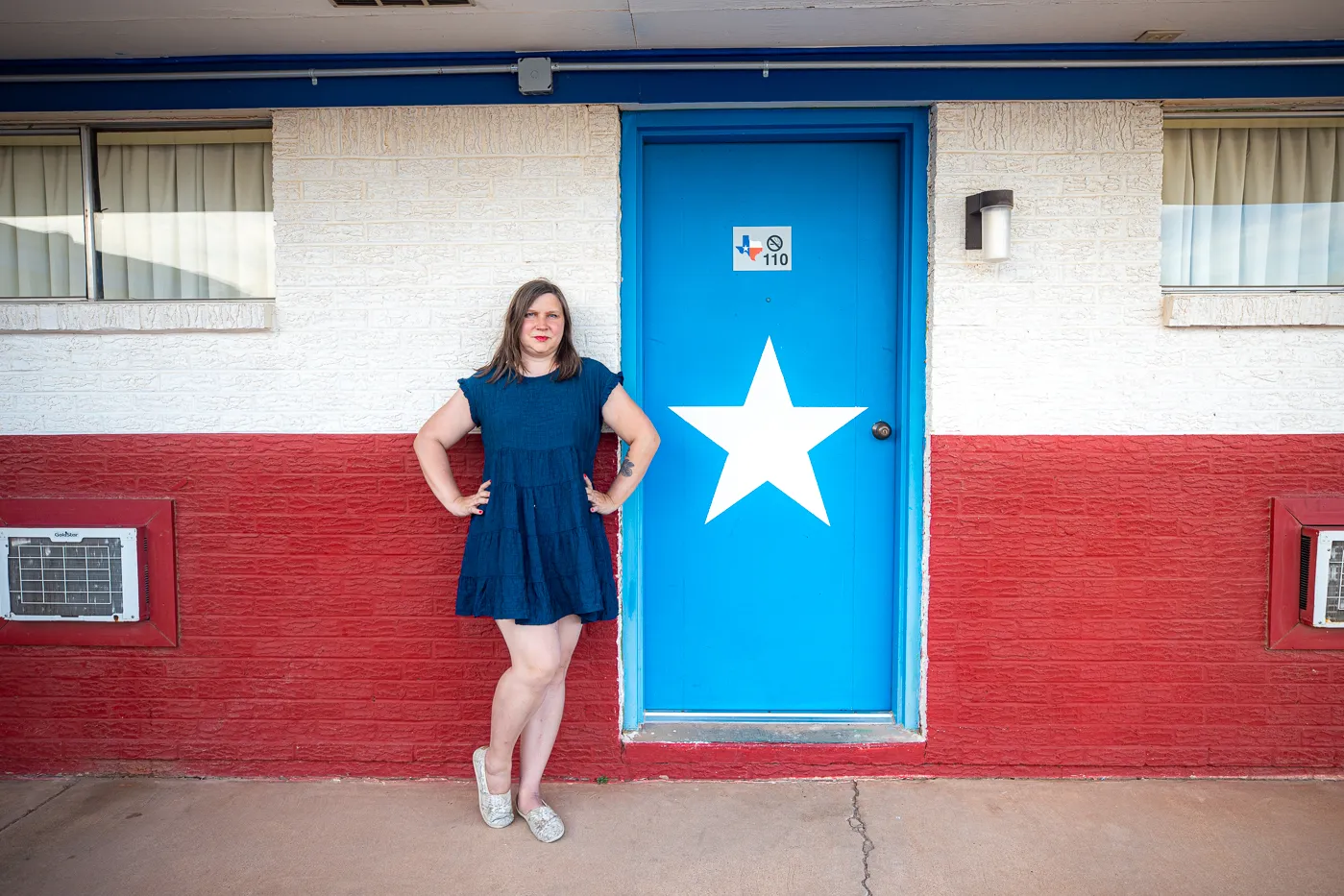 Shamrock, Texas is the first Texas town you'll come to when driving Route 66. The town has strong Irish ties and, while there, you can visit Shamrock attractions such as the Blarney Stone Plaza, the Fake Blarney Stone, and the Welcome to Shamrock Sign. But it's probably best known for the historic Conoco Tower Station and U-Drop Inn Café.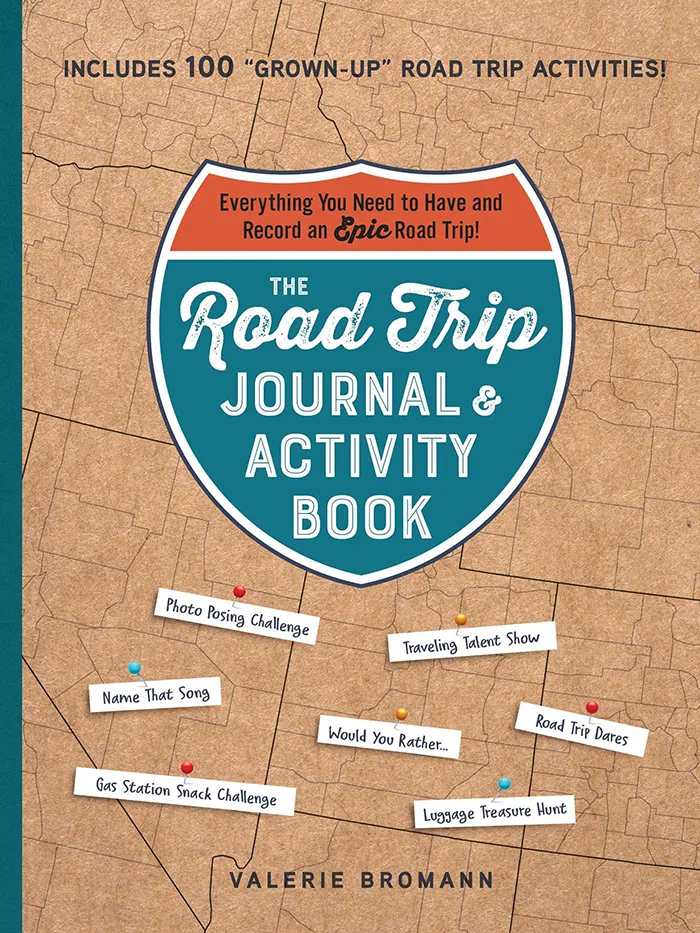 The Road Trip Journal & Activity Book
Everything You Need to Have and Record an Epic Road Trip!
Enjoy fun games and challenges to pass the time on your next road trip and have a keepsake to look back on for years to come with this entertaining must-have for your next vacation.
The Shamrock Country Inn motel is a classic roadside motel in a classic Route 66 town.
The hotel opened in September 1959 as the Shamrock Ranger Motel. A large U-shaped courtyard surrounded a large swimming pool and "31 Ultra Modern Units, Room Phones, Free TV, Refrigerated Air Conditioning, Hot Water Heat, Wall to Wall Carpeting, Tub and Shower Combination, Swimming for our Guests and lots of Hospitality".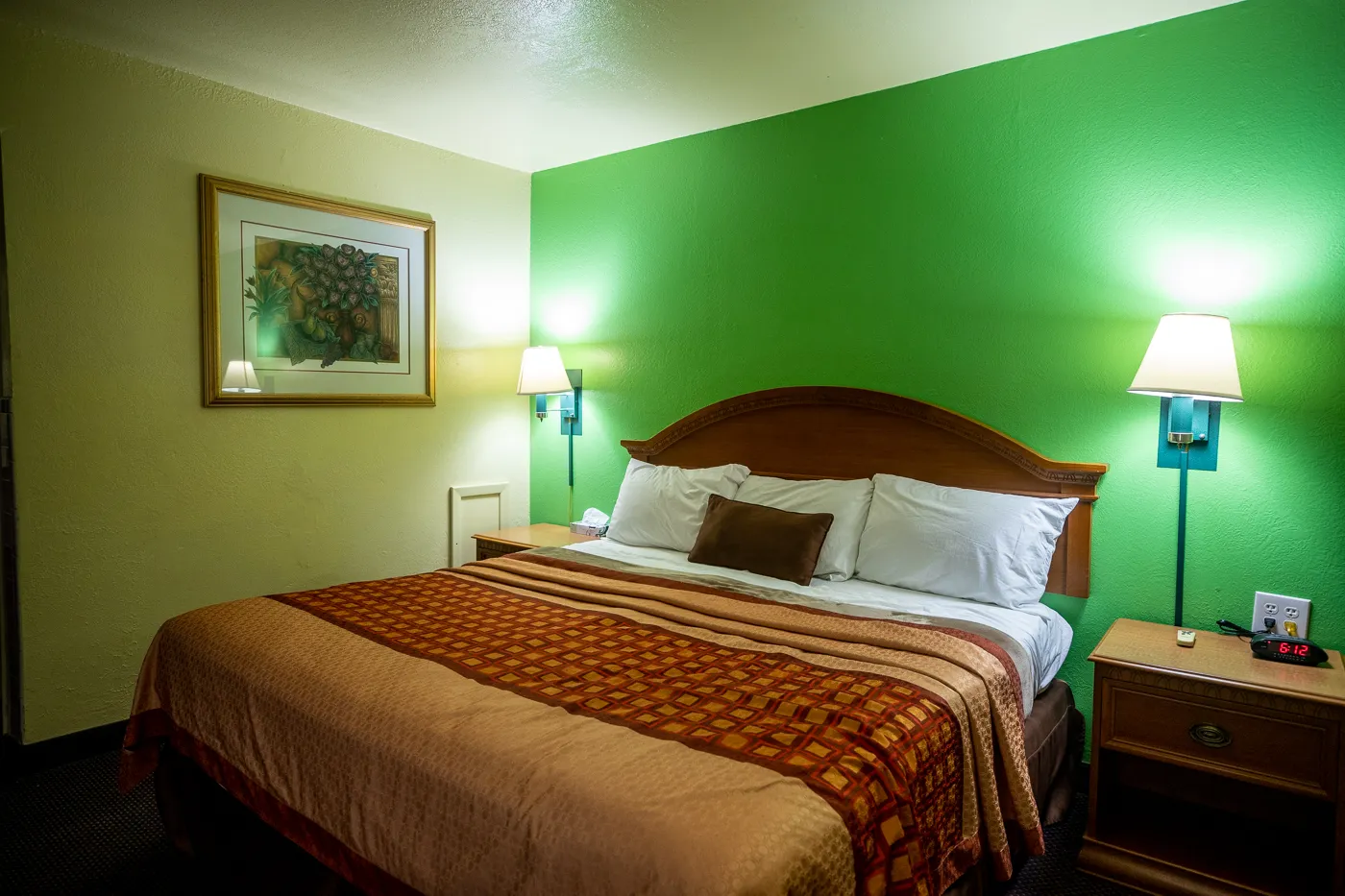 While the pool is long gone, you'll still find the familiar U-shaped courtyard with plenty of free parking and rooms with little frills but comfy beds, Wi-Fi, TVs, private bathrooms, coffee machines, and a 24-hour front desk.
Before heading off and hitting the road on the rest of your road trip, stop by the breakfast room for a complimentary breakfast. Be sure to get a Texas-sized Texas-shaped waffle.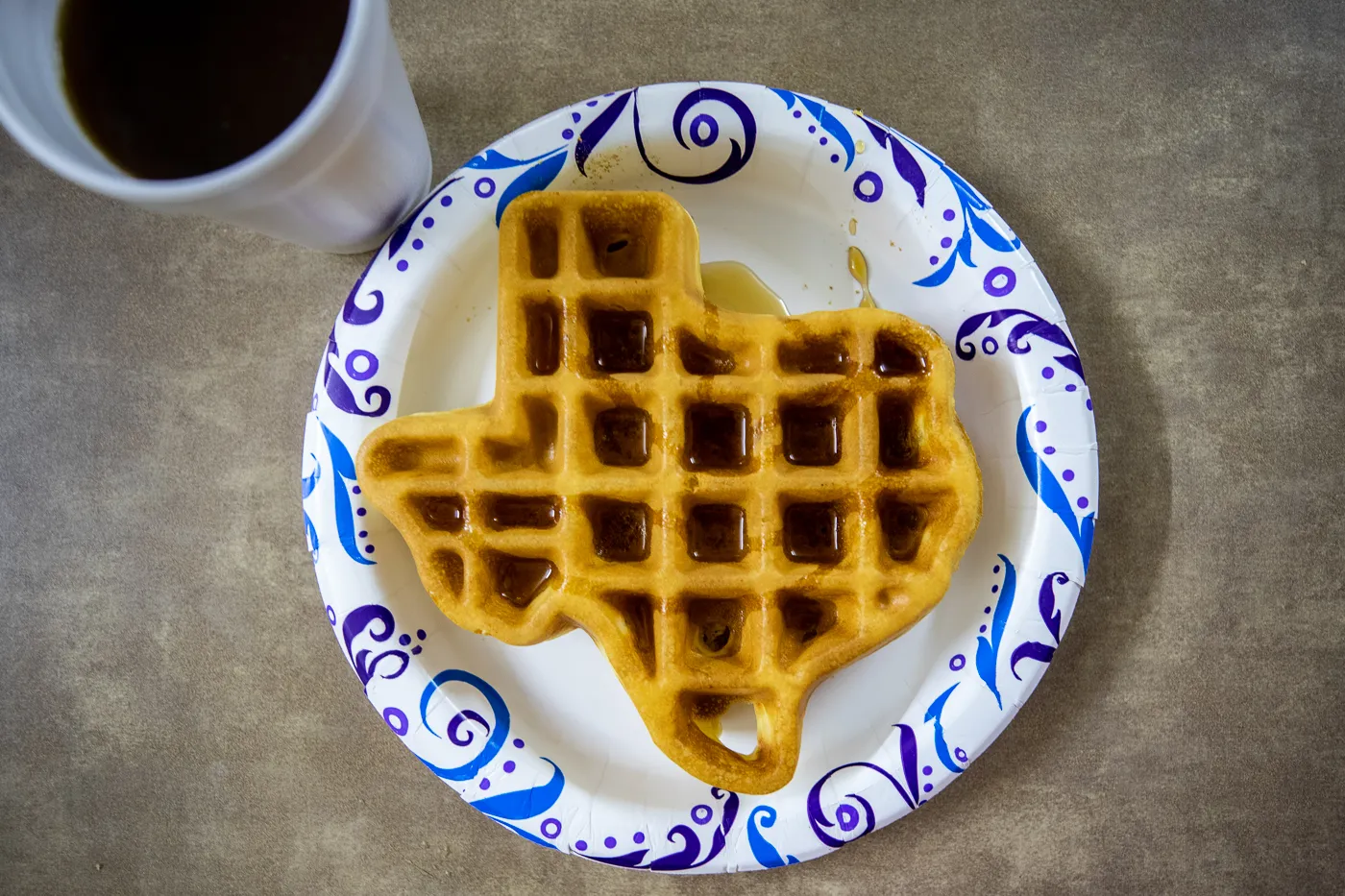 Shamrock Country Inn
Address: 711 E 12th St, Shamrock, TX 79079
Cost: Rooms start at $38
Hours: Front desk open 24/7
Pin this Texas Route 66 hotel: