Casey, Illinois is a small town known for its big things. The town is home to over thirty roadside attractions, including twelve record holding world's largest things! While it's not the biggest big thing in town, you might still say that this one rules them all: the big yardstick.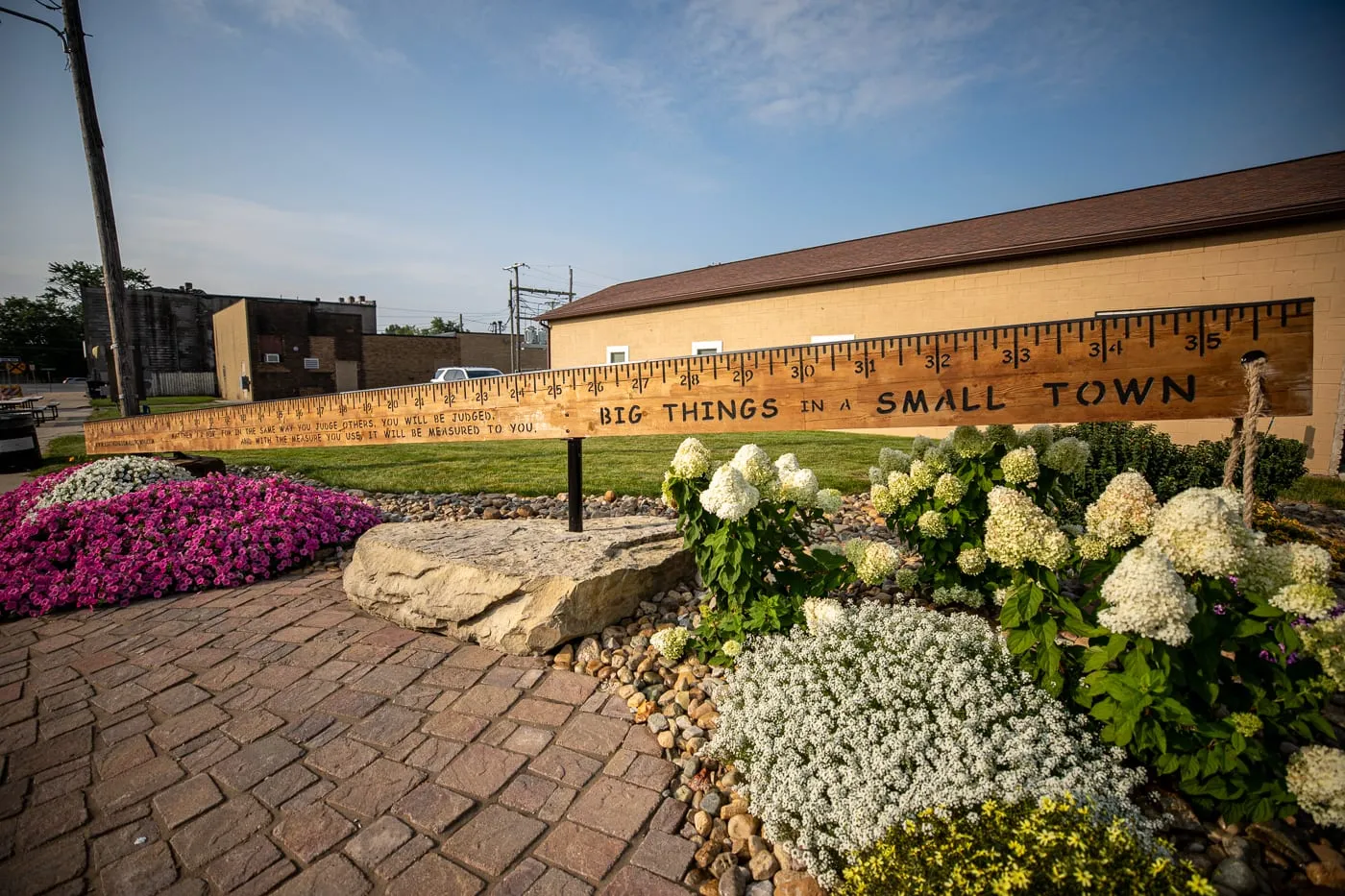 Sometimes a roadside attraction doesn't measure up – but this one most certainly does! The giant yardstick is 36 feet long – that's one foot for every inch of a normal sized ruler.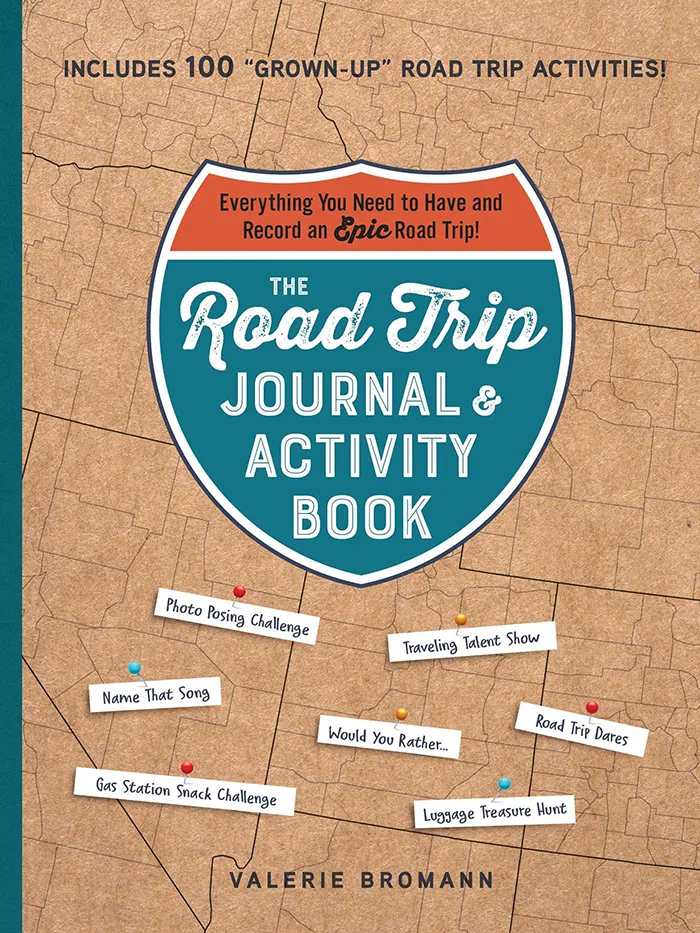 The Road Trip Journal & Activity Book
Everything You Need to Have and Record an Epic Road Trip!
Enjoy fun games and challenges to pass the time on your next road trip and have a keepsake to look back on for years to come with this entertaining must-have for your next vacation.
Like many attractions in Casey, Illinois, this one is printed with an appropriate scripture. Here, from Matthew 7:2: "For in the same way you judge others, you will be judged, and with the same measure you use, it will be measured to you." It is also inscribed with the town's motto: "Big Things in a Small Town."
Want more fun roadside attractions? Nearby you'll find the big pencil, big cactus, big bookworm, and more!  Find everything to see in Casey, Illinois's Big Things in a Small Town.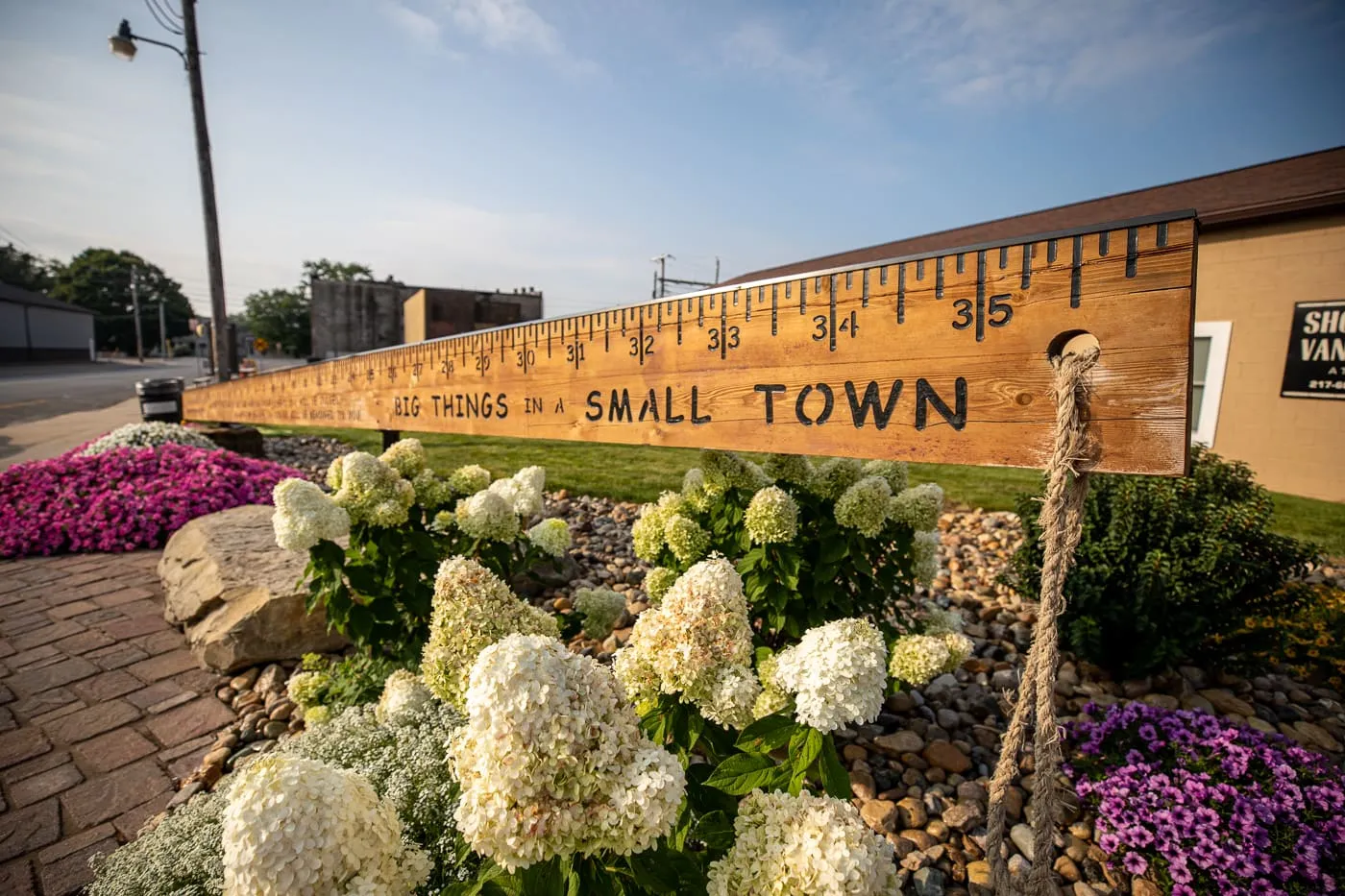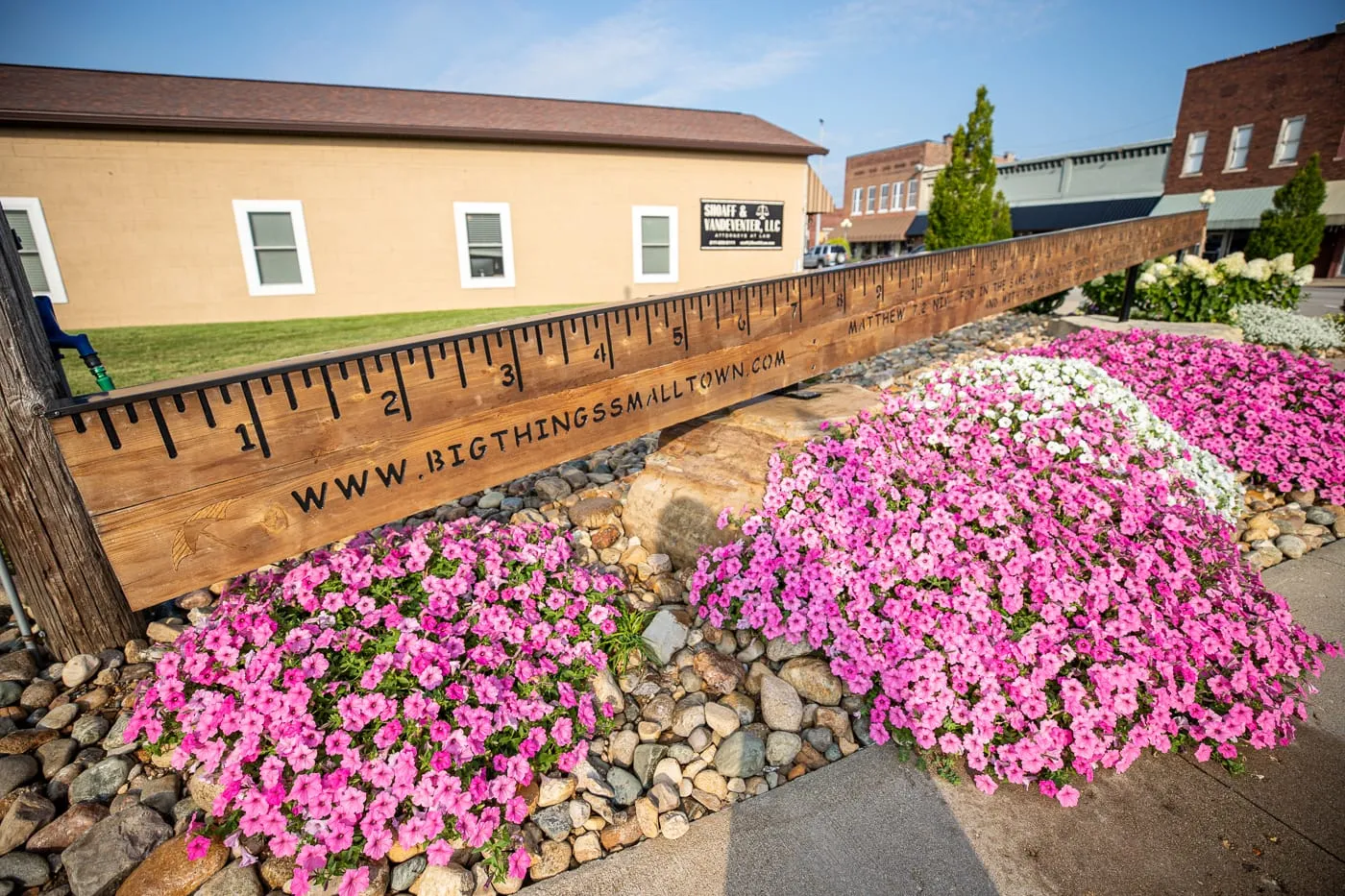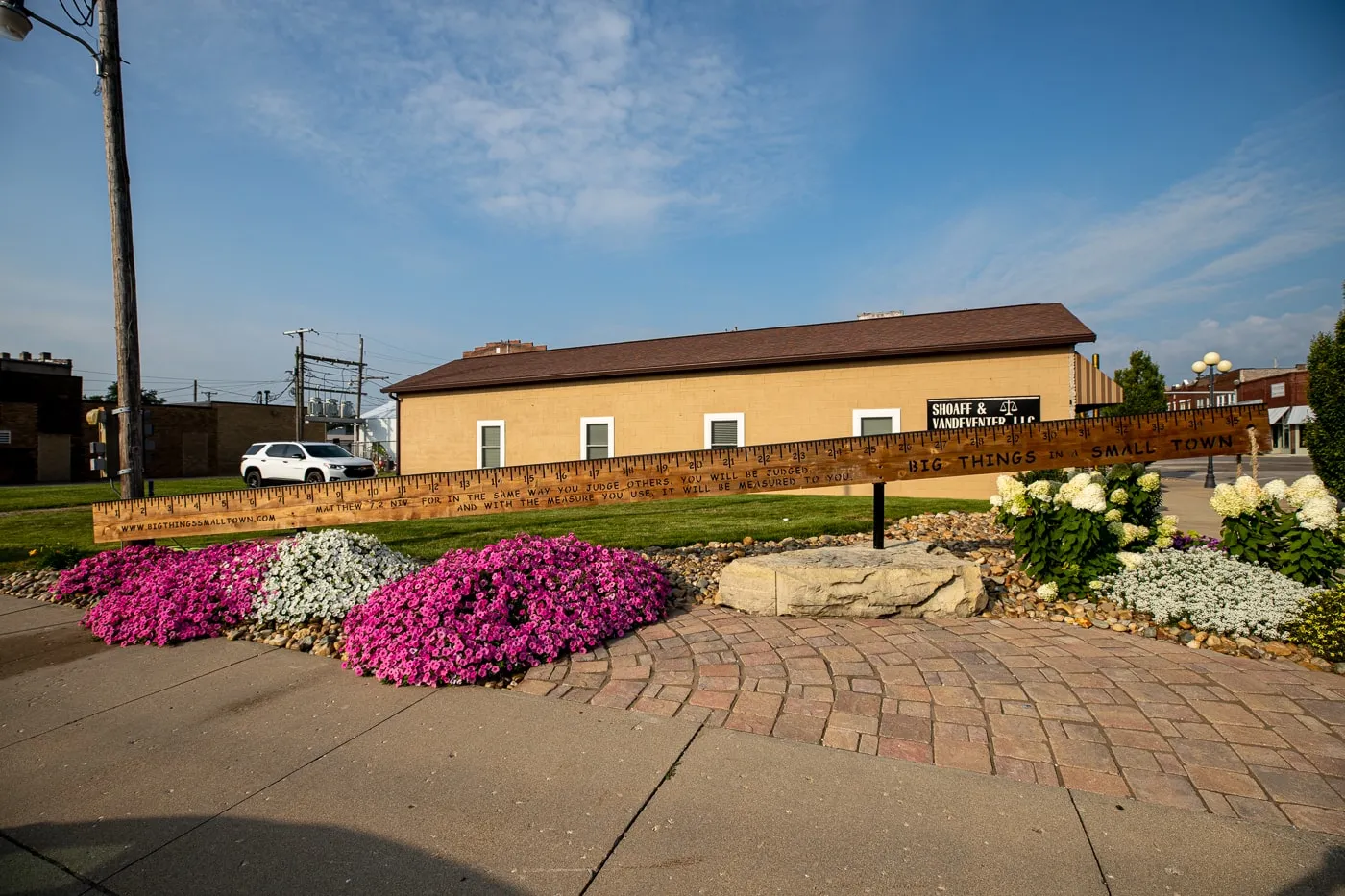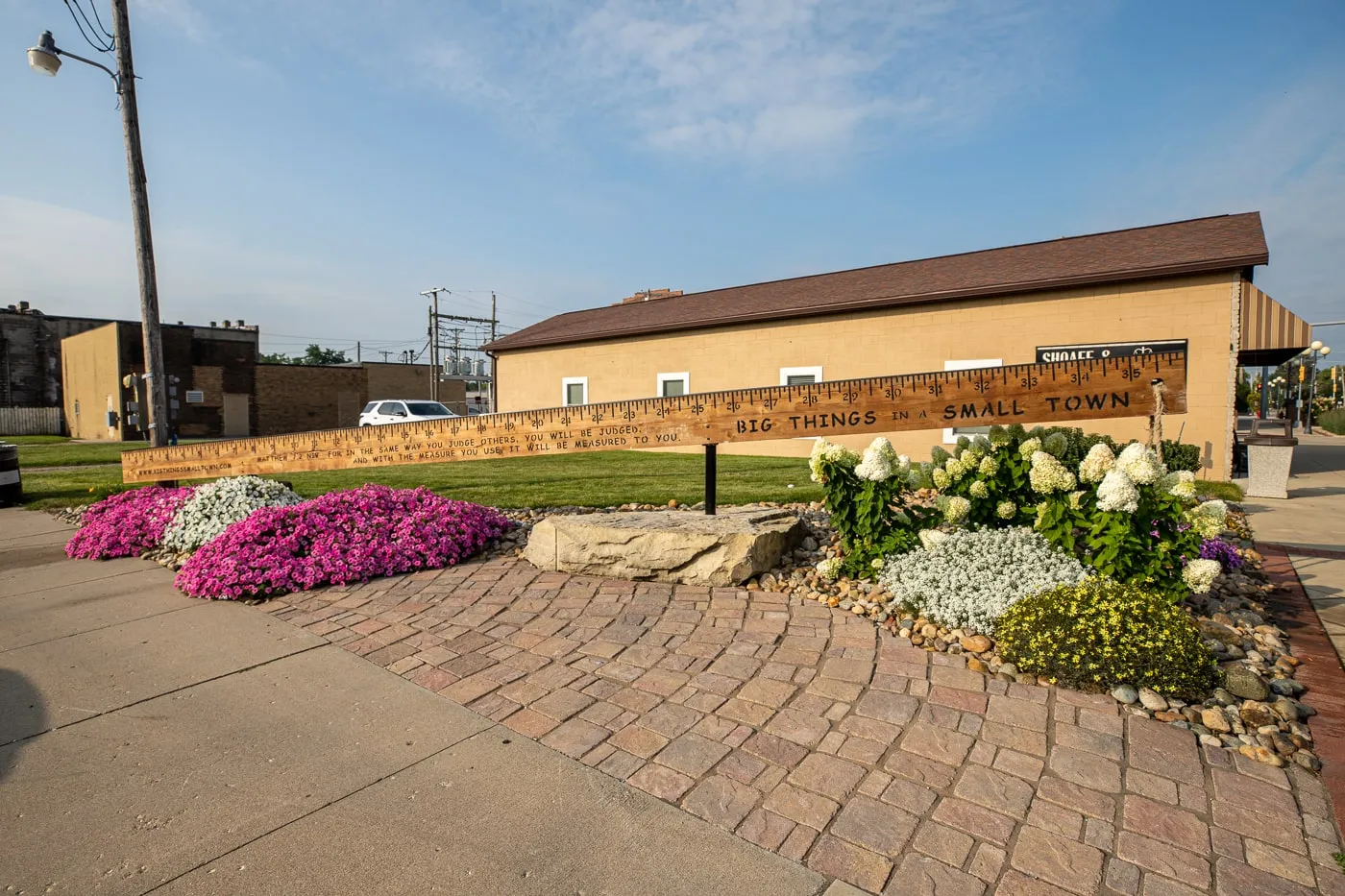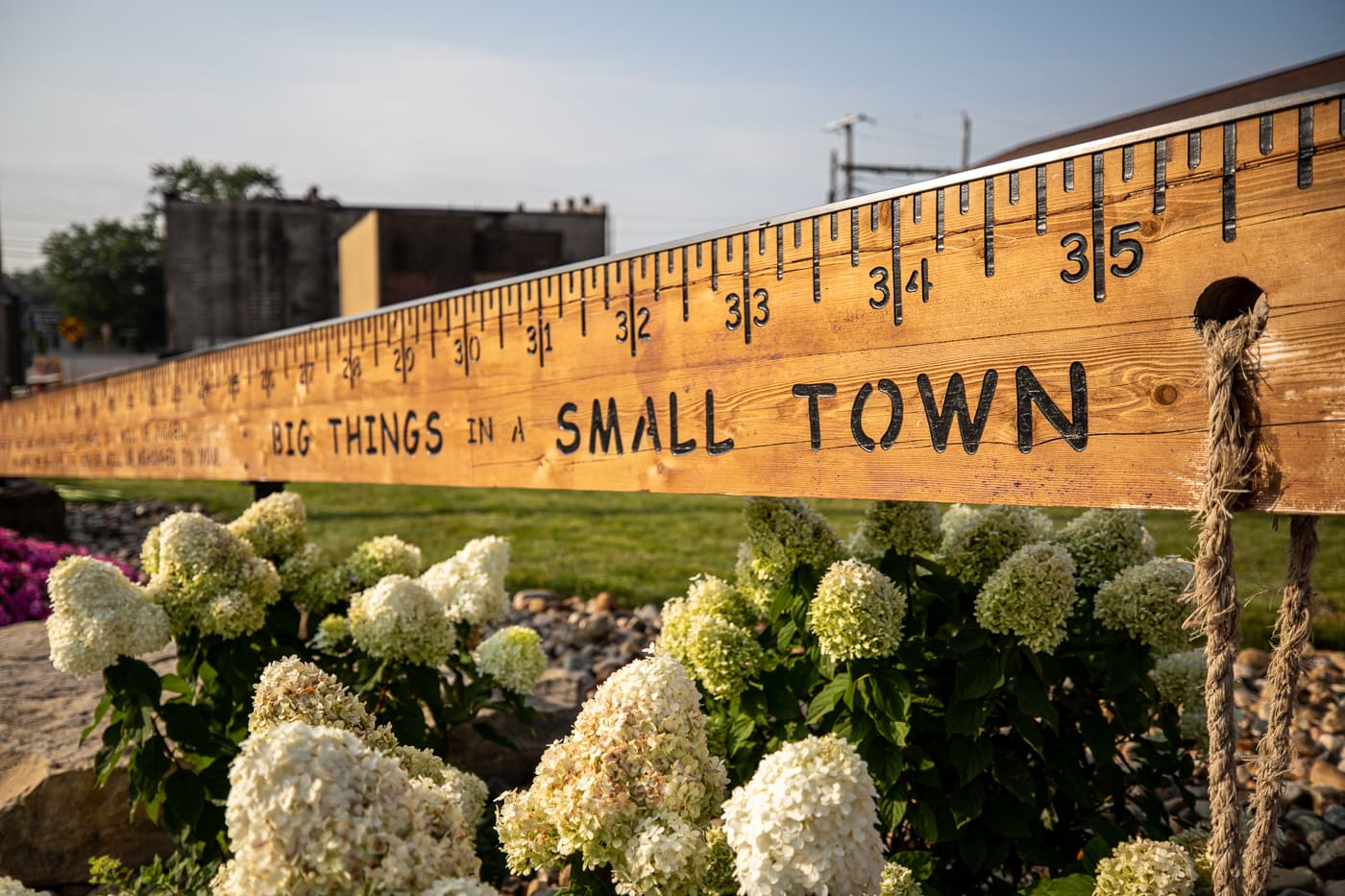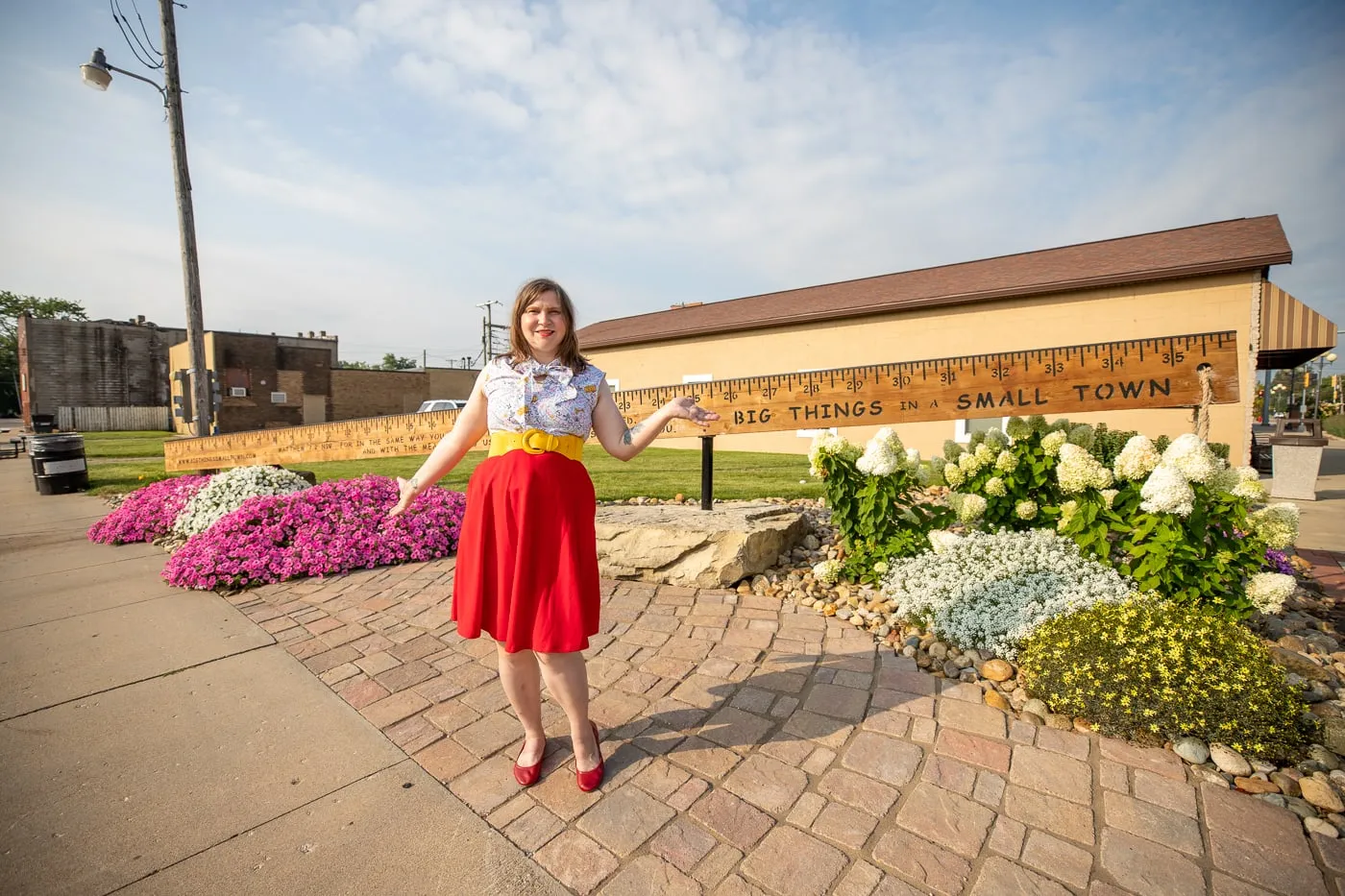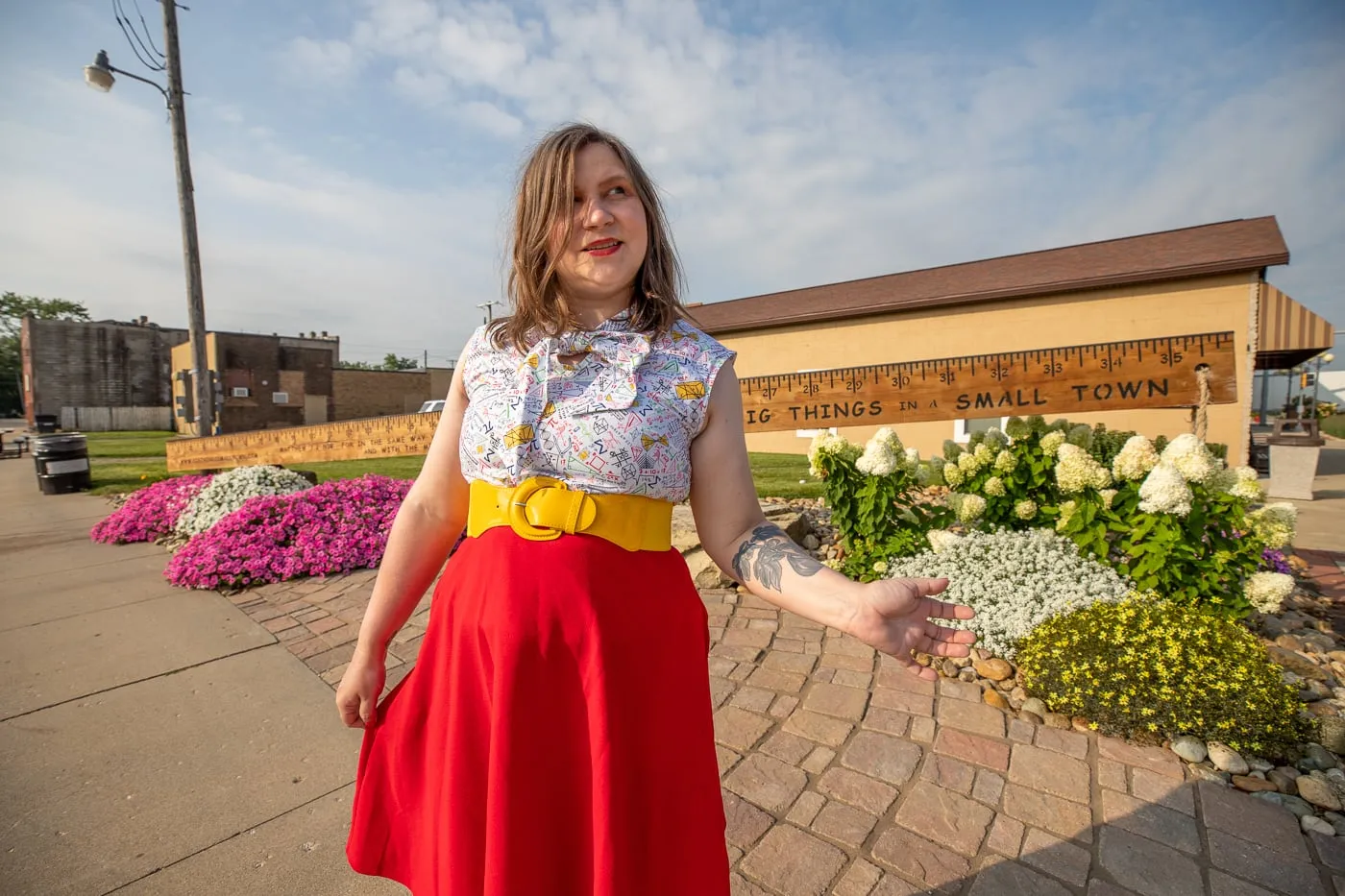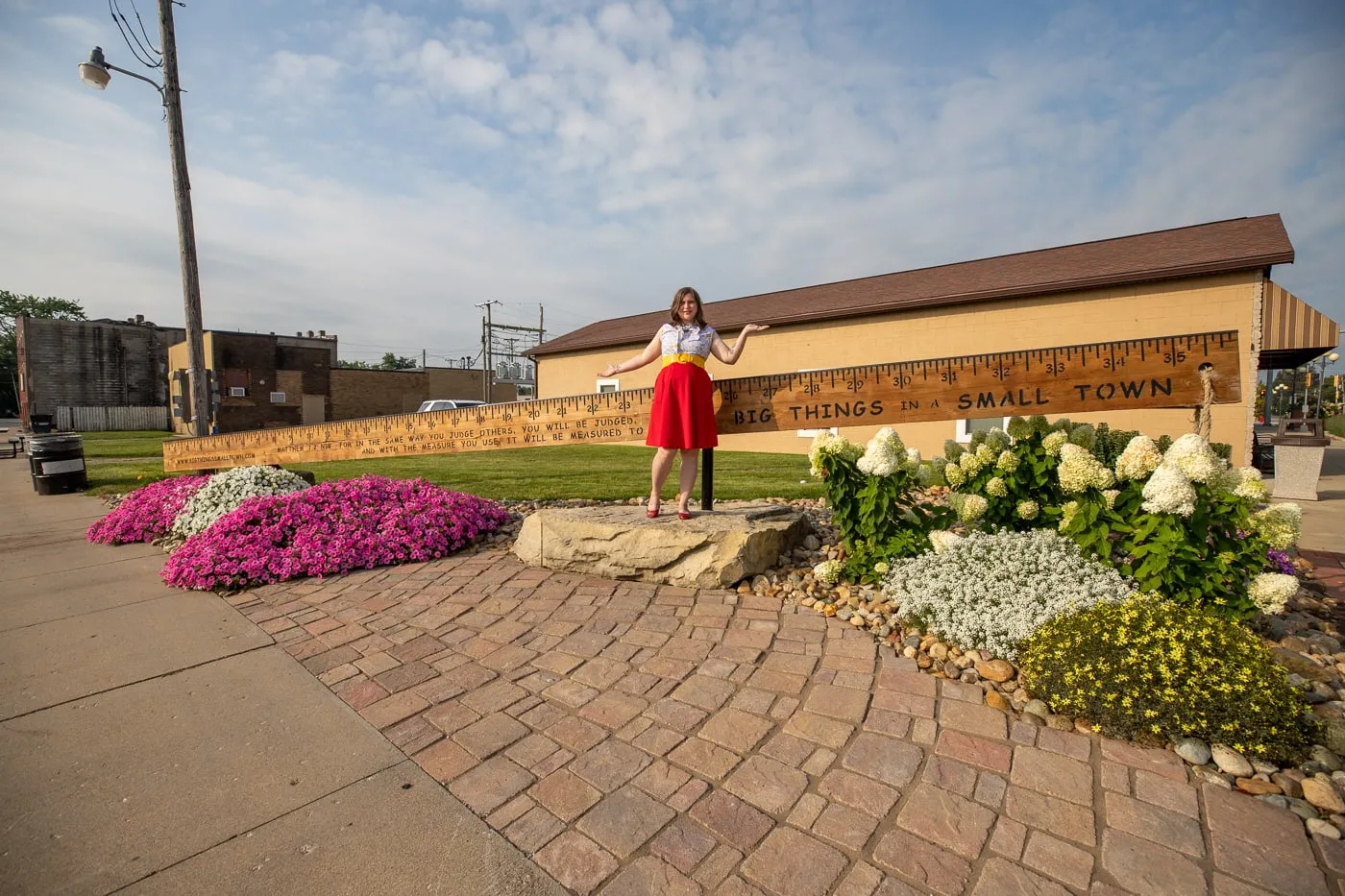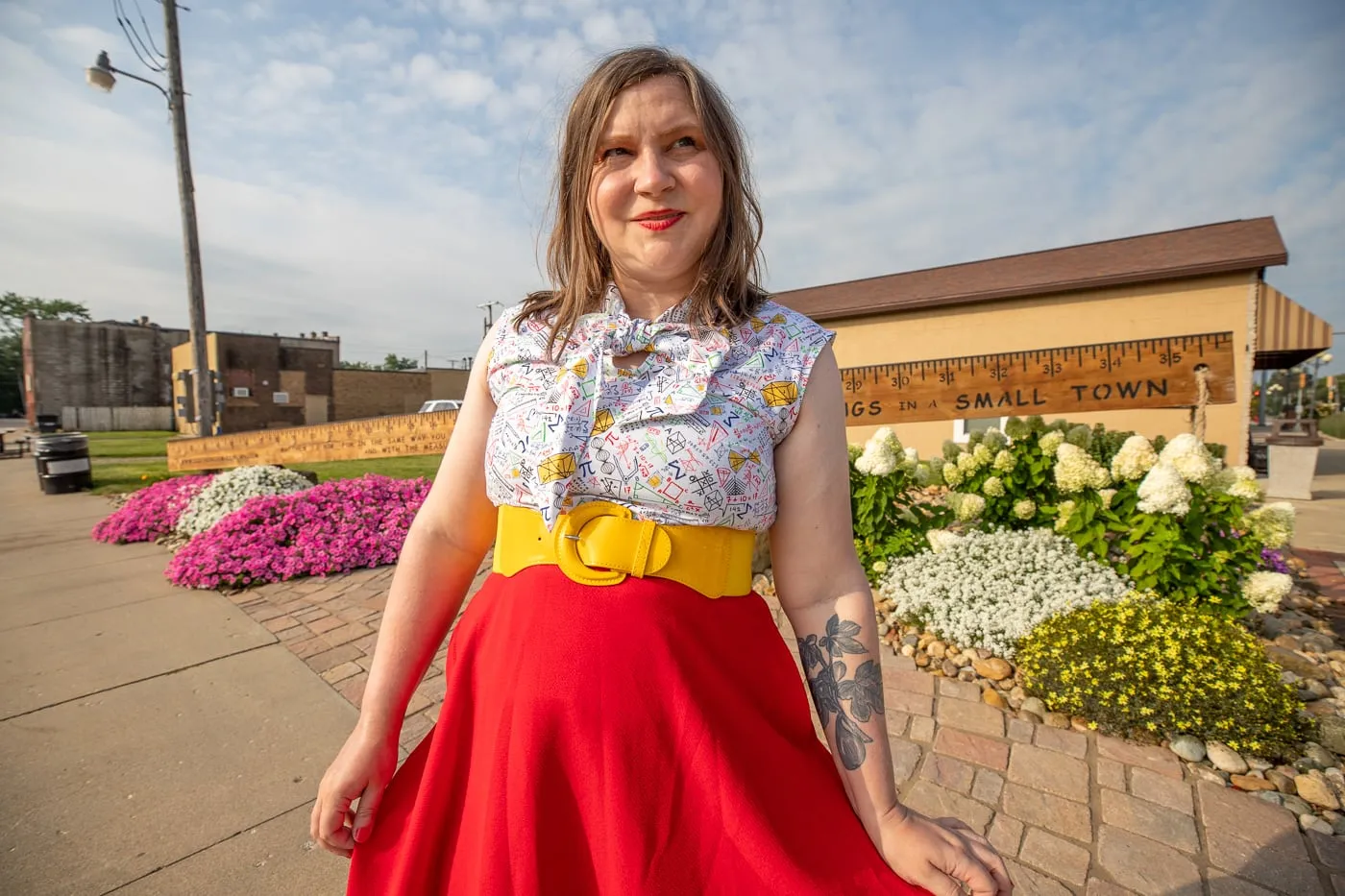 Spend the night in Casey! Find the best Casey Illinois Hotels and find out where to stay to see big things!
Big Yardstick
Address: 18 South Central Avenue, Casey, IL 62420
Hours: Always visible
Cost: Free to See
---
Pin this Illinois roadside attraction: